Twenty years from now you will be more disappointed by the things that you didn't do than by the ones you did do. So throw off the bowlines. Sail away from the safe harbor. Catch the trade winds in your sails. Explore. Dream. Discover. — Mark Twain
Suwena.net is the sailing blog of Eve's and Andrus's adventures onboard of the yacht Suwena. In this blog we want to share our experiences about our lifestyle with all friends, visitors and people who are interested in boating.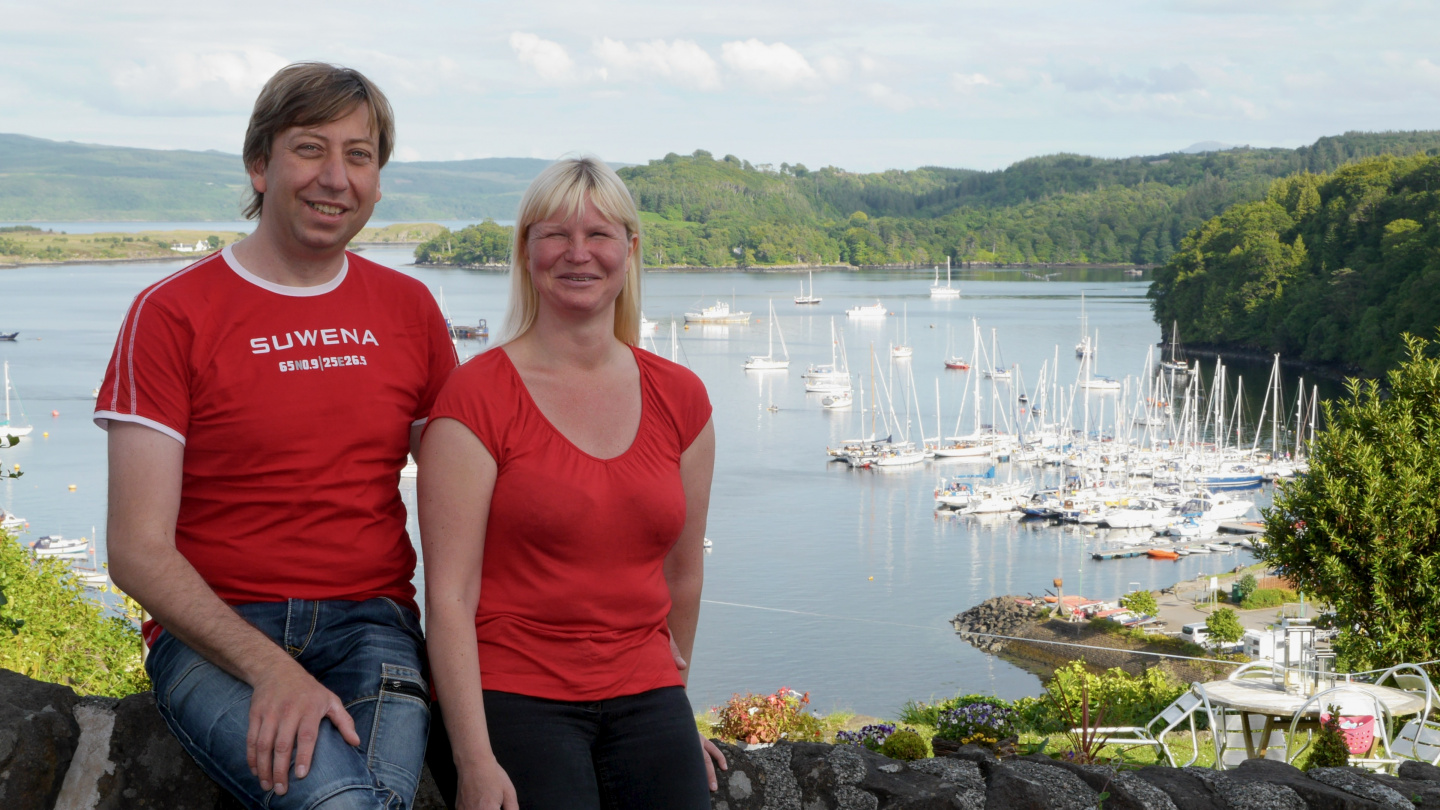 We have had our own business for many years. As entrepreneurs our busy days are long and full of activities. Therefore, we wanted to look for new common hobby to balance the hectic business life. The boating lit a spark in us in 2007 when we started to study secrets of seafaring and the interest of sailing is still carrying on.
It all started on a sunny summer Sunday morning in 2007 when Andrus was reading from newspaper an ad of local hardware store and he proposed to buy a small inflatable dinghy for making day trips on the local river Oulujoki. We forgot it for a while but one month later we found ourselves from the floating boat show in Helsinki looking at the boats.
After several steps we launched a brand new Skorgenes Sonic 335 Fly motorboat in the spring of 2008 and named her Suwena. With Skorgenes Suwena we sailed 3000 nautical miles for three unforgettable summers in Finland and nearby waters.
The boating took our hearts indeed. We had grown very fond of cruising and the dream to sail farther away increased.
In May 2011 we launched a new sailboat Suwena. She is a long keel pilothouse sailboat Nauticat 441 and fully commissioned for blue water sailing. At the time our objective was some day to sail until the south-west corner of Portugal where latest we need to make a decision of turning the bow to the right or to the left. Anyhow it was obvious that we wanted to sail to seas far away. The full description about her is on the boat page.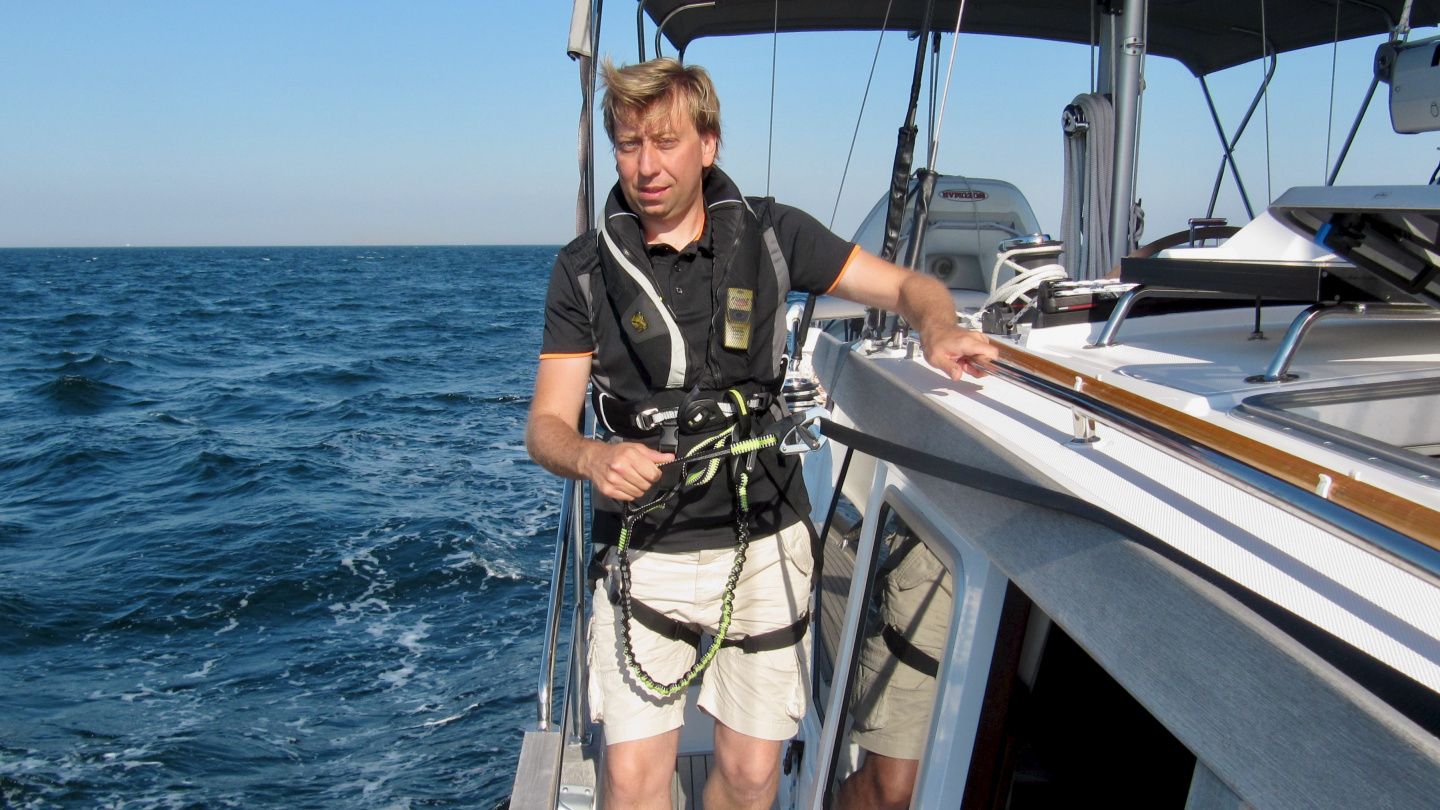 Suwena started her world voyage in the spring of 2012 when we left from Finland towards the southern Baltic Sea. Our plan is that every summer we are going to sail to the new water area which we will explore at a peaceful pace. For us the most interesting is to see the local lifestyle and to be part of it for a moment. There is so much to see in Europe alone and even within same country the regions vary a lot, so there is much to explore for us. At the end of the season Suwena will be staying for wintering and waiting for us to come back for the following season with new sailing destinations in our minds.
So far, we have sailed in 19 countries on the Baltic Sea, on the North Sea and on the North-Atlantic Ocean. Totally over 11000 nautical miles of water has passed under the keel during the past twelve sailing seasons. You can find our voyage charts from the voyage page.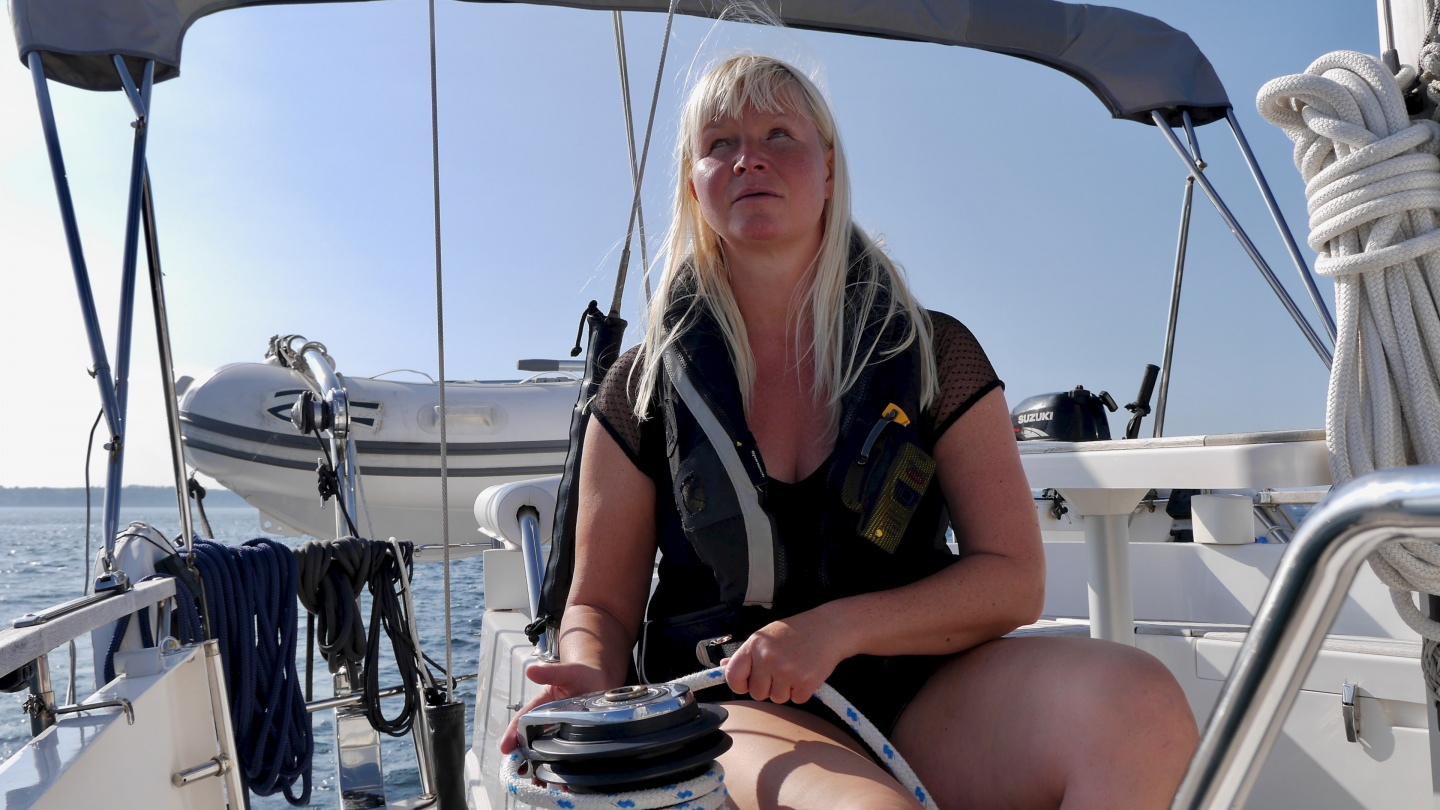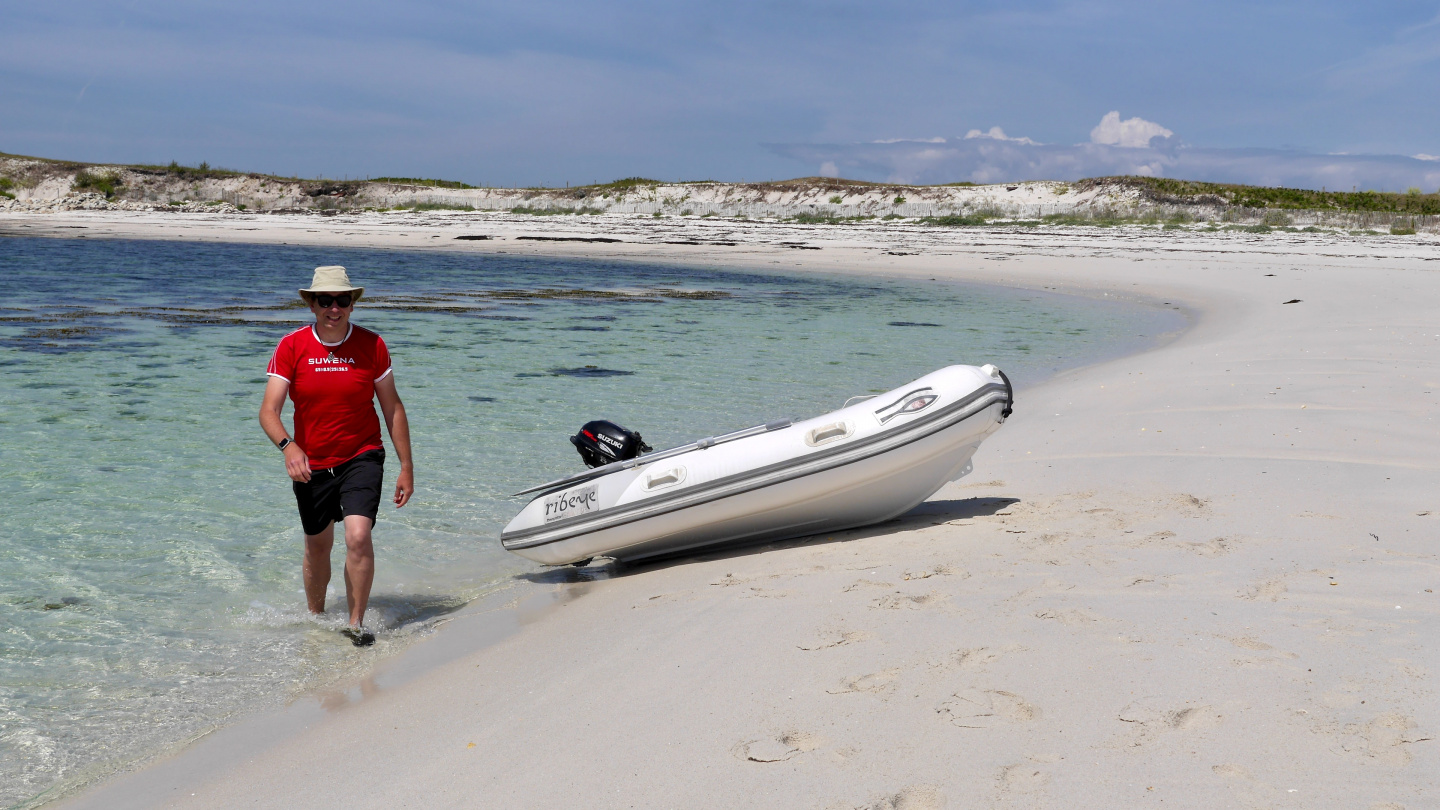 During these sailing seasons our life also got a new direction as we moved to live in Malta. Due to our business we are now traveling a lot between Malta, Finland and Asia so the sailing has become even greater value for our health and well-being.
We are the members of the yacht club Oulun Merenkävijät and we also joined Royal Malta Yacht Club and Malta Cruising Club. From all of these three clubs we have got excellent sailing tips and especially many good friends.
In addition to real-world sailing experience we have trained our seamanship skills in various training programs. Andrus has passed the following courses: day skipper, coastal skipper, CEVNI and both marine radio short range (SRC) and long range (LRC) certificates. Together we have passed the first aid course arranged by the Red Cross of Oulu. In the autumn of 2008 Andrus was issued the International Certificate of Competency (ICC). During the winter 2009 we both completed a sailing course in Teneriffe.
After over ten sailing years we have got our own common ways and good joint routine as we are usually sailing by ourselves. As Eve said smilingly "We have one and a half crew due to my blindness". Andrus is the skippper of the boat. Otherwise we both do all the chores onboard except that Eve cannot be on watch.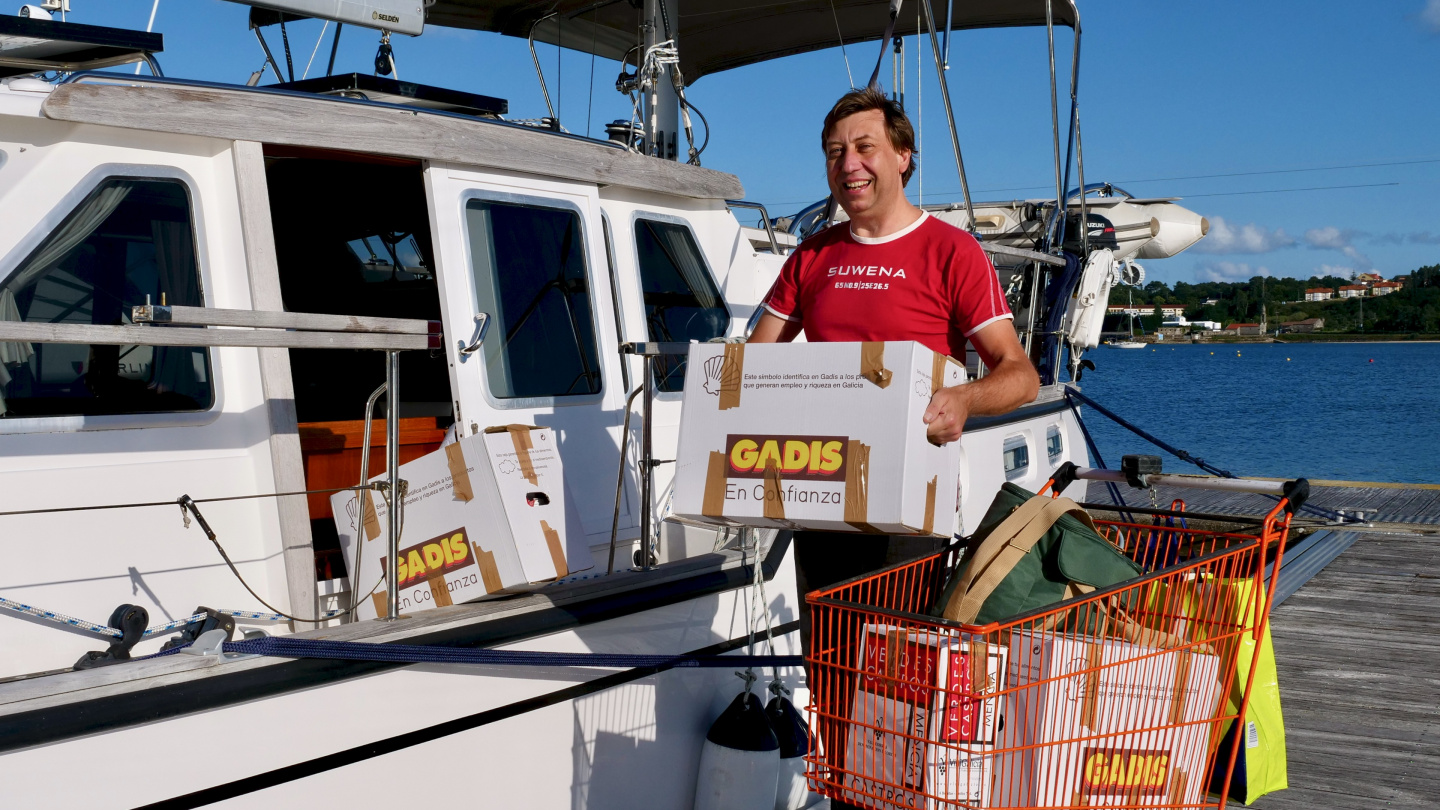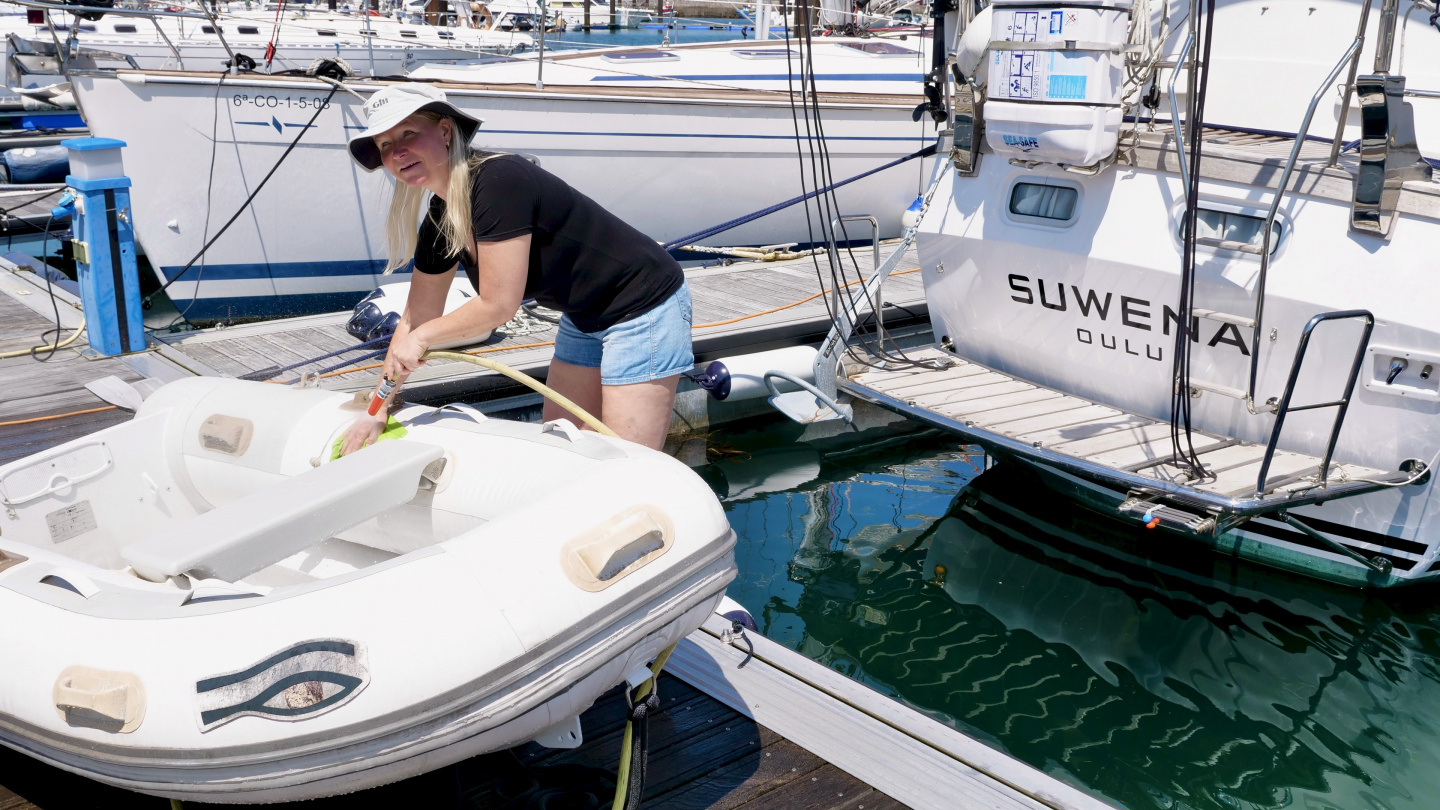 For us the sailing is the spice of life doing interesting things together in constantly changing conditions.
In cruising years, we have experienced many kinds of seafaring circumstances both at sea and in canals as well like crossing the bay of Biscay, night sailing, choppy seas, numerous locks, the huge tidal heights and currents of the English Channel, hurricane strength of winds in Scotland etc.
However, most of the time the cruising is full of relaxing and awesome moments of water smoothly lapping the hull and not forgetting gorgeous sunsets. An important part is also the social life with other sailors. It is great to find new friends in surprising places and also get back together with them after sailing season.
Eve and Andrus