The name of our boat is Suwena. We found her name by chance in Phuket, Thailand. We were just ordering a seafood pizza in a seafood restaurant when Andrus noticed a waitress's name on her name tag, Suweena. We were just discussing about our upcoming boat's name and it immediately felt the right name for our boat.
Right away we fell in love with this name as in Finland it brings good fortune when the boat's name is lady name, having three syllables and ending with letter A, Su-we-na. We were also fond of soft sounding of the name and especially since it reminds the Finnish word suvena which means "in the summer" as we are sailing with Suwena only in the summer time.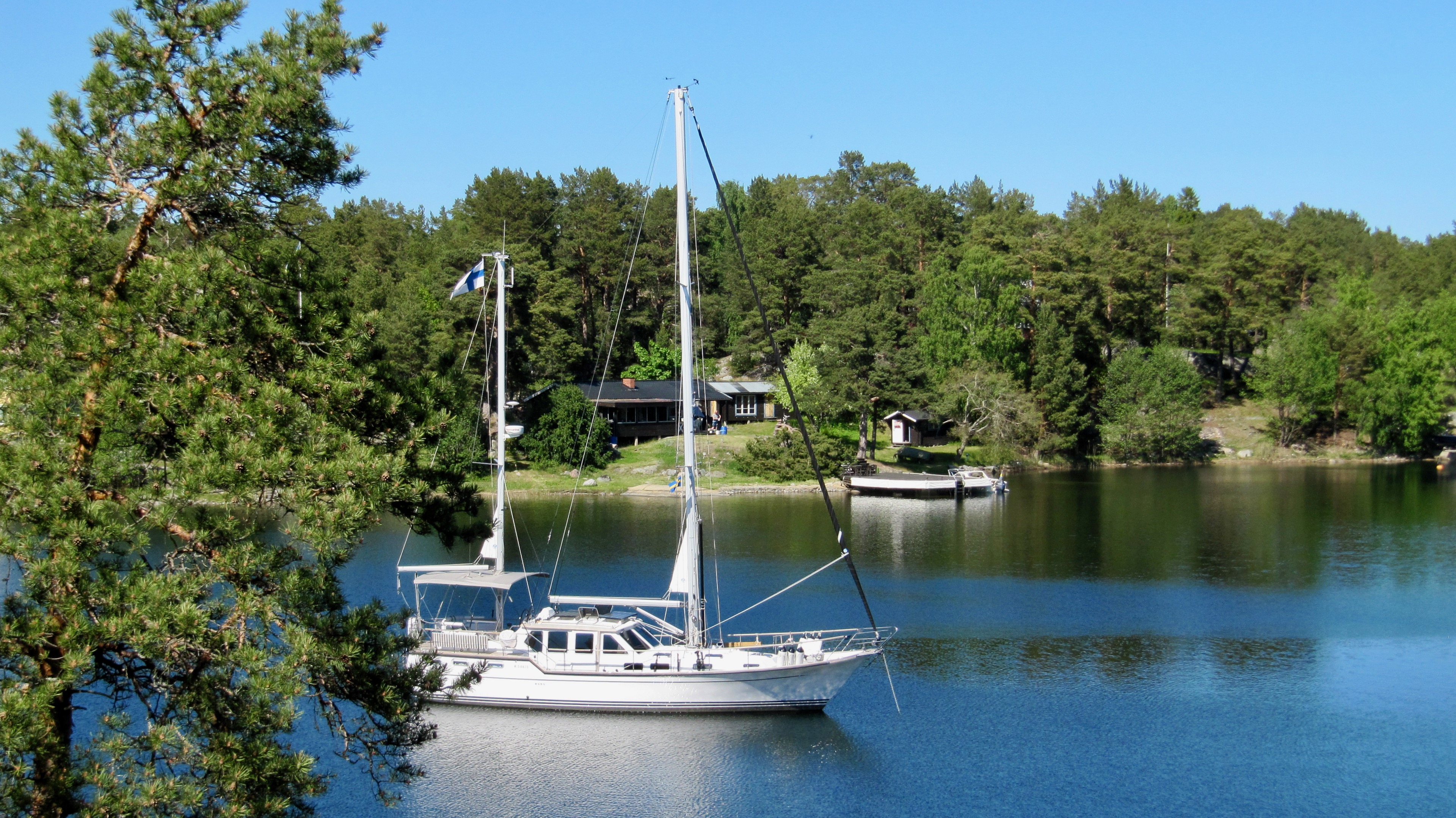 Our Suwena is the Nauticat 441 sailboat. All Nauticat yachts are customized according to customers preferences. Our target was to make the yacht very liveable, cosy and blue water sea worthy.
Suwena is two-masted ketch rigged yacht and her main mast height is 17.5 meters. Suwena's total sail area is 85.3 sq m that is split into furling mainsail of 25.6 sq m, furling genoa of 48.5 sq m and furling mizzen sail of 11.2 sq m. In addition, the sail equipment includes the 114 sq m gennaker and 13 sq m storm jib.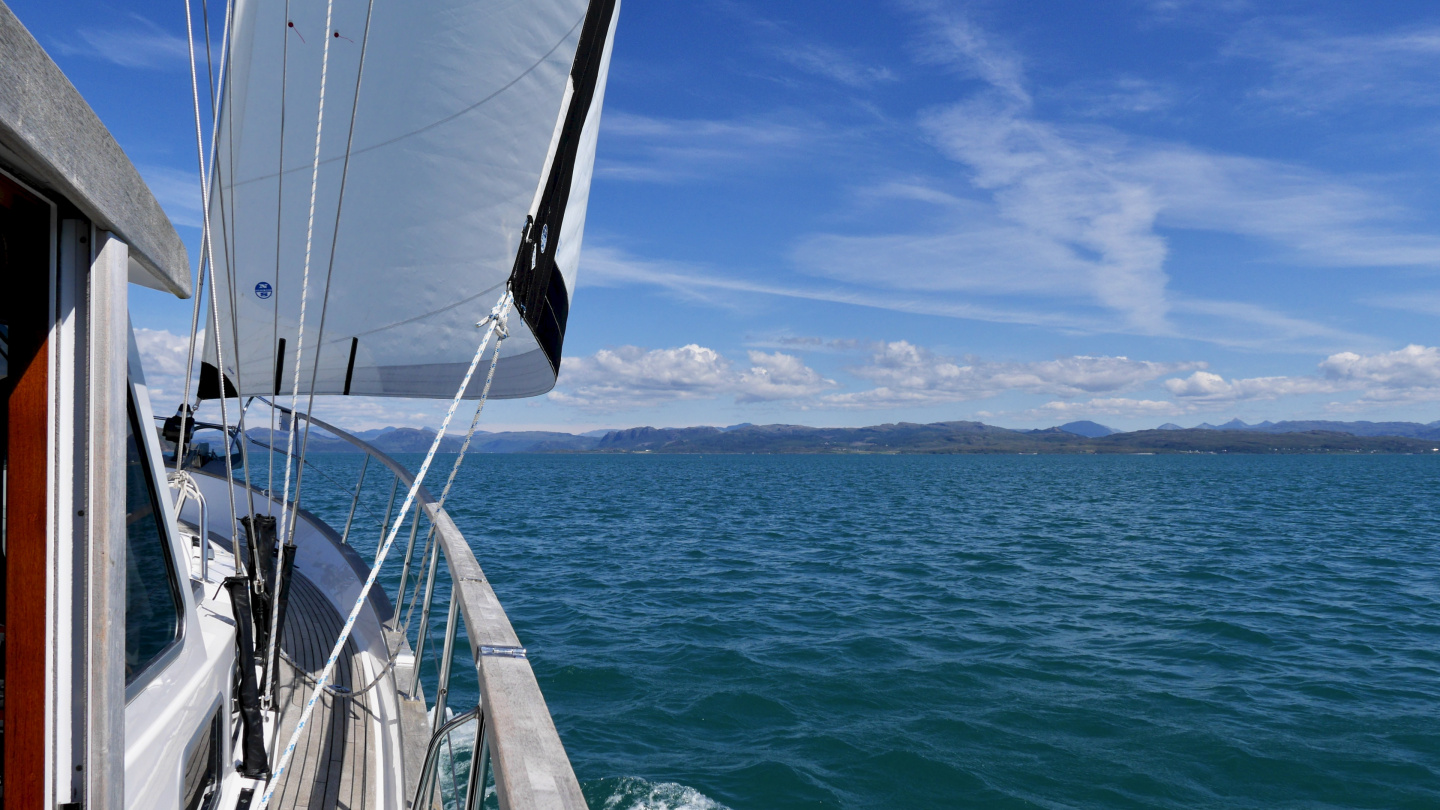 Her hull is long keeled and 5.5 metric tons of lead is counterbalancing the forces from the sails. With all extras her weight is about 20 metric tons. She is 14.5 meters long and her beam is 3.7 meters.
You can study more about our Suwena boat form Nauticat 441 page where at first you find a Five-part trilogy about searching for new Suwena. After that you can read about the construction of Nauticat 441, many technical and other in-depth stories about her, too.
Nauticat 441 is a pilothouse sailboat. Suwena can be fully steered and navigated both from outside helm and from inside helm station. Of course, the sails are always trimmed from cockpit.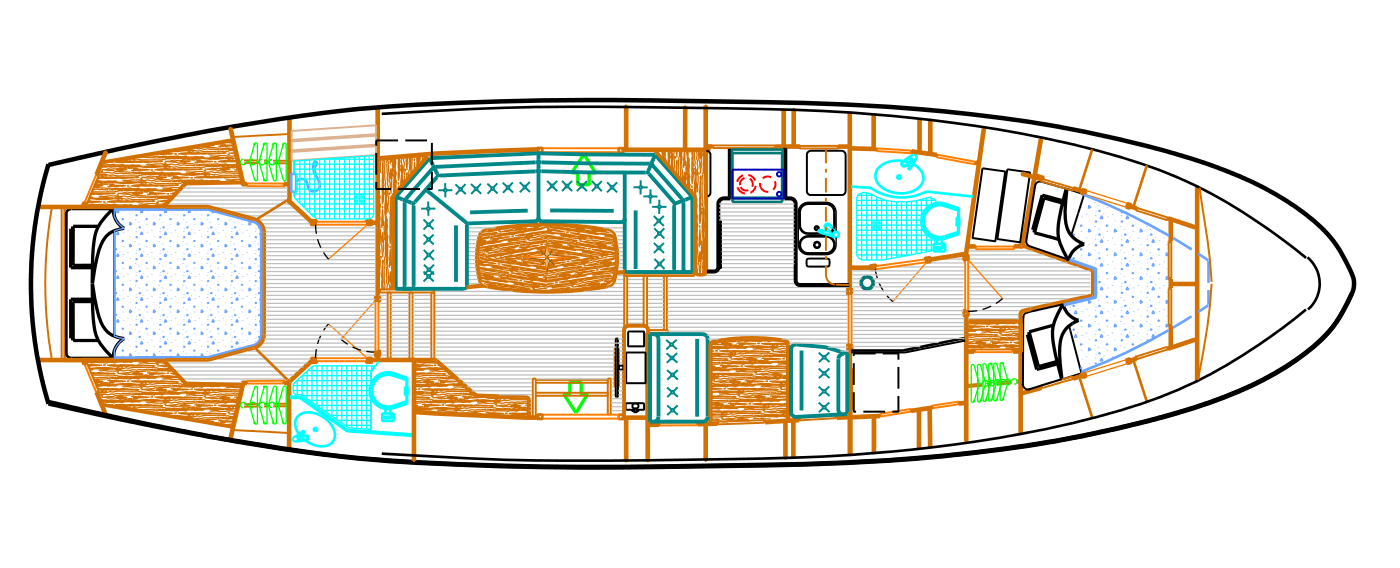 There are big windows in the saloon, creating open and well-lit space, together with huge U-couch, helm station and easy-to-use side doors this creates a good living area. In addition, there are spacious 2-person front and aft cabins. The kitchen is the heart of every home and we planned to stay onboard for extended periods, therefore her U-shaped galley is well equipped. Next to galley is a small dinette which can be used as a dining room, as an excellent study or mid-ship storm bunk.
Suwena in 2008-2010
Our first Suwena boat was a Skorgenes 335 motorboat that we sailed more than 3000 nautical miles in Finland and Estonia.