We again enjoyed hot sunshine after departing from the Beaulieu river on Monday afternoon. Of course we only managed to sail for a few miles before the wind died altogether. We have made jokes to Brits that now their big secret has revealed. The traditional image of British weather is grey rain and fog. However we have only seen beautiful sunshine and there have been no rain at all. Hey You Brits, now you need to watch out. There may arrive a huge rush of people from the continent to share your hot sunny days 🙂
We arrived to Brighton after ten in the evening and it was already dark outside. All guest berths were occupied by boats rafting up. We passed the rafts and kept looking for a berth. Much to our surprise we found immediately an empty hammerhead. As soon as I had put my foot on the pontoon I had quite a shock. The pontoon was wabbling and tilting. In addition it was covered by a thick layer of bird poop. OMG, what a smell. We really did not like this place and continued further into the marina. Also the next hammerhead was in a same condition. Fortunately a nearby Belgian yacht invited us to moor alongside them for a night. The smell of bird poop was everywhere and we were thinking in our heads that is this really the famous Brighton Marina Village?
In the morning we noticed that these pontoons were mostly rented on annual contracts but really the whole area was a one big bird toilet and we were eager to find another berth for Suwena. In case there wouldn't be another berths we were fully prepared to continue our voyage. I was feeling sad, because the memories from being a teenager and participating in a language course in Brighton was totally different compared to this stinking harbour.
Fortunately we found some free space on visitor's berths in the afternoon. It looks like the guests receive some value for their money because the visitor's pontoons were kept in a rather clean condition.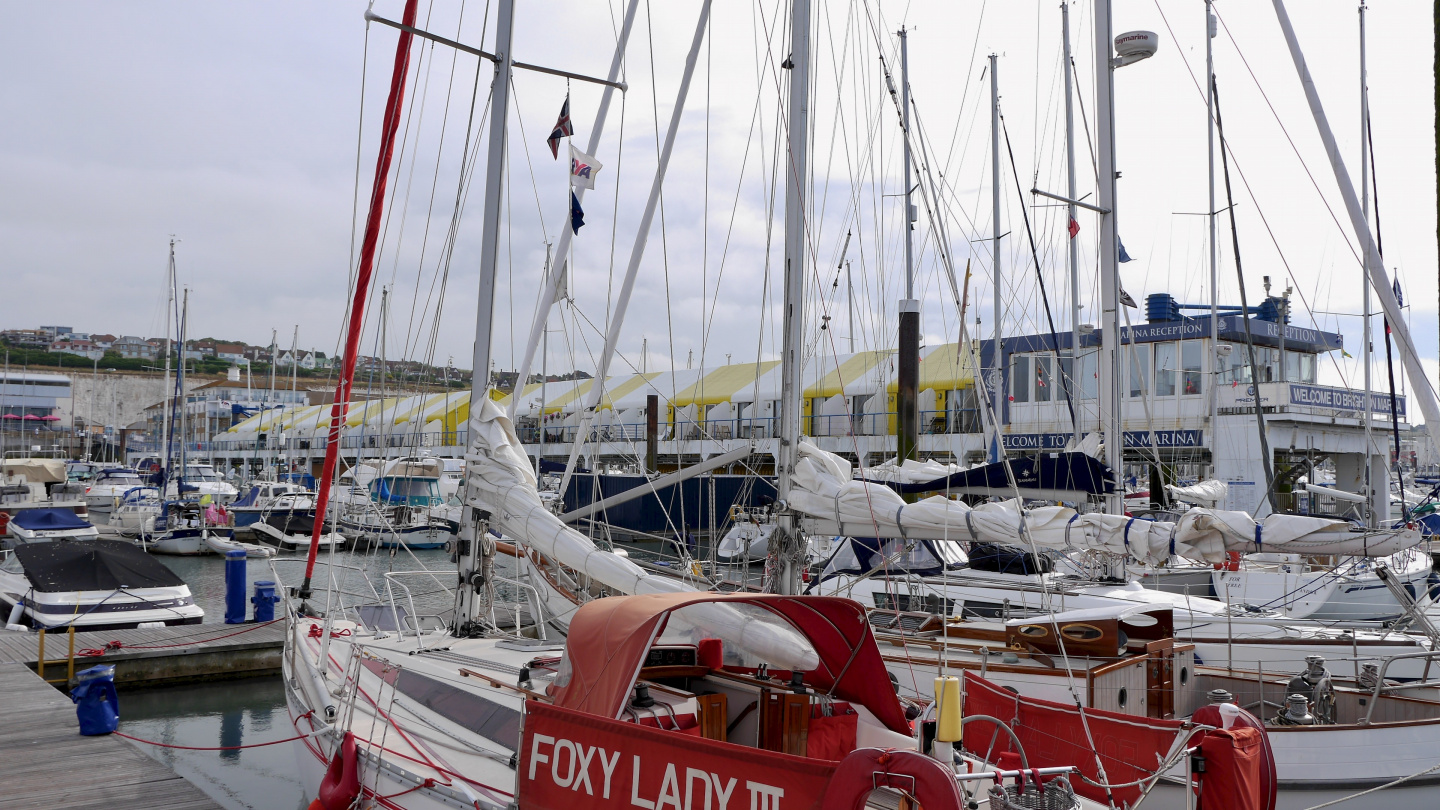 After Suwena had her new berth we were ready to explore Brighton after several decades. Leaving the marina however wasn't so straightforward. The area was surrounded by a crude steel cage with gates. It felt like being in a song Hotel California by Eagles: "You can check-out any time you like, but you can never leave!"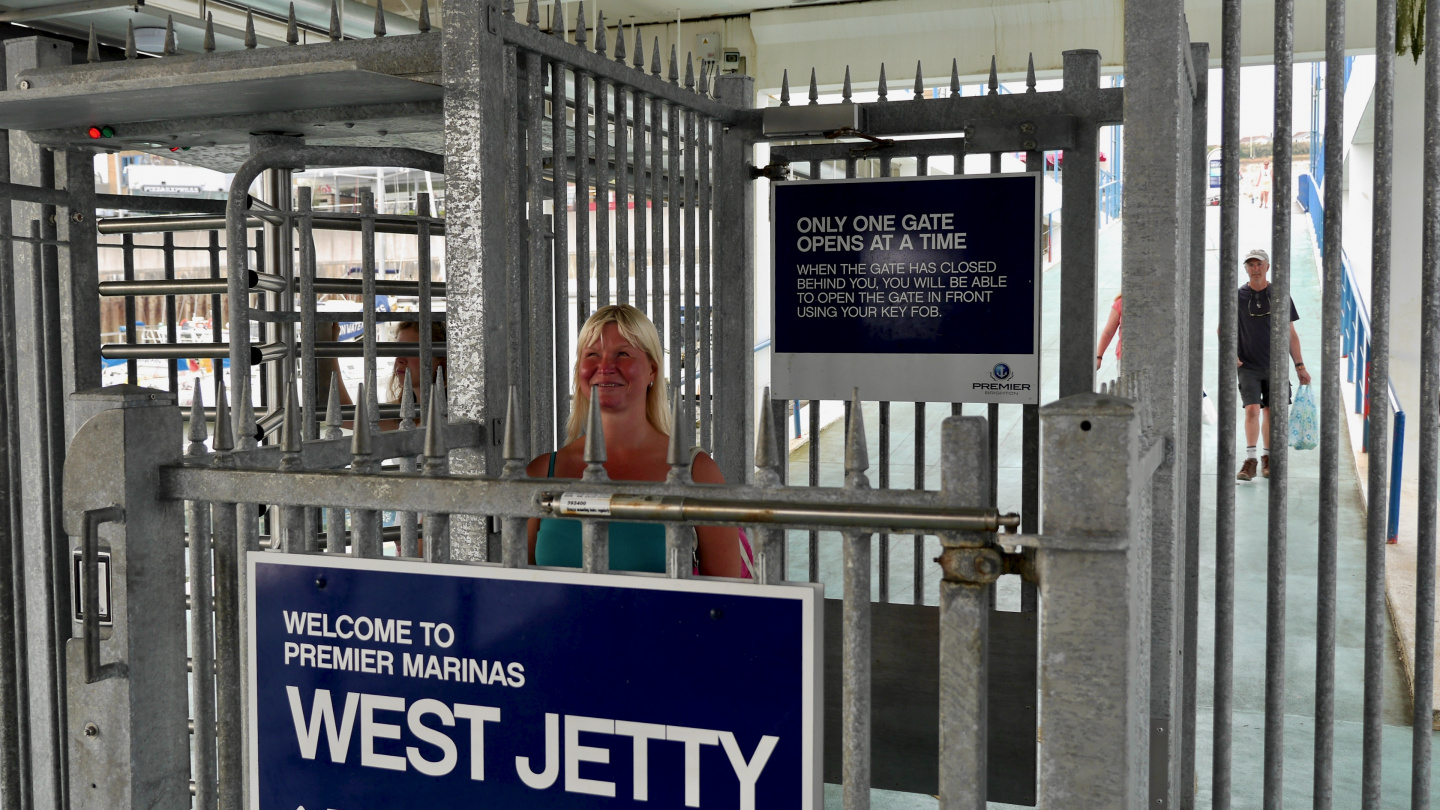 The whole Brigton Marina area was built on the piles. There are several restaurants, shops, hotels and even living apartments in the marina. Bunkering Suwena was easy this time since the local hypermarket is also located in the marina area close to the docks.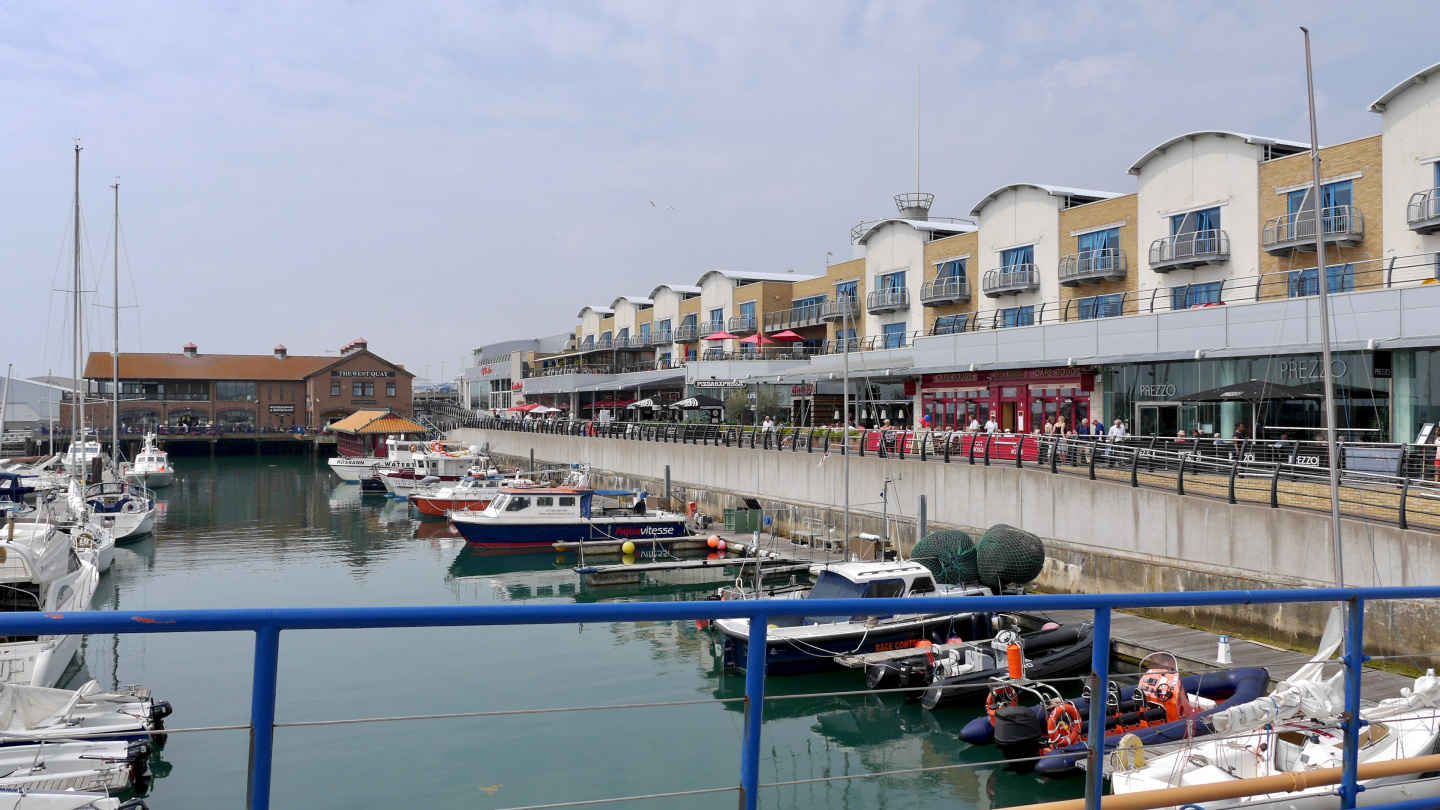 Immediately after leaving the docks we jumped aboard a funny double-decker bus that took us quickly to the centre of Brighton. Of course we went to walk on a famous Brighton Pier sea bridge that was built into sea in the city centre. There were many amusement rides that were rotating, spinning and twirling people up and down, forward and backwards. At best we had to wait our turn to continue on the pier because it seemed that shoes from a spinning contraption would drop to our heads. The youngsters were happy to go through one attraction after another so there were a plenty of bustle to follow.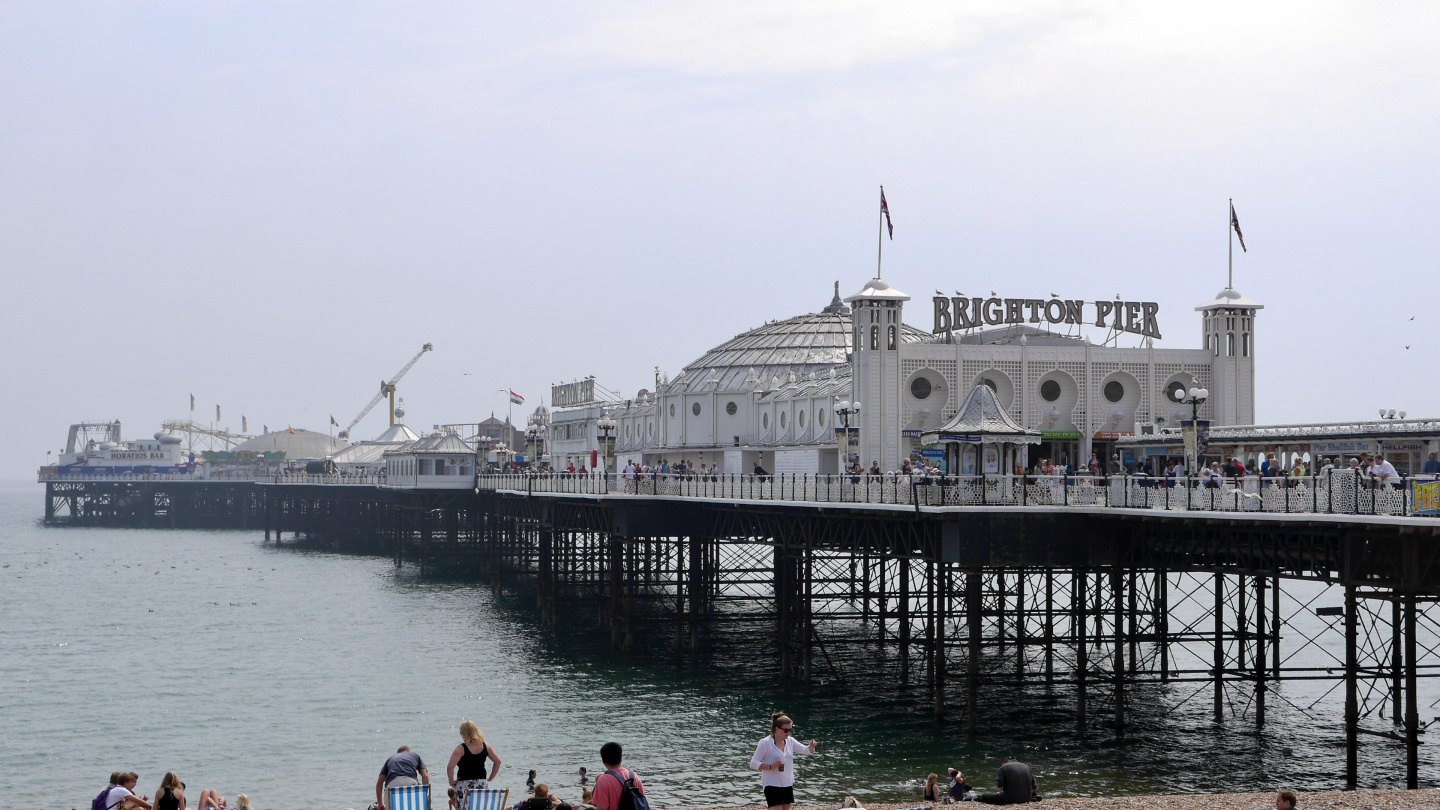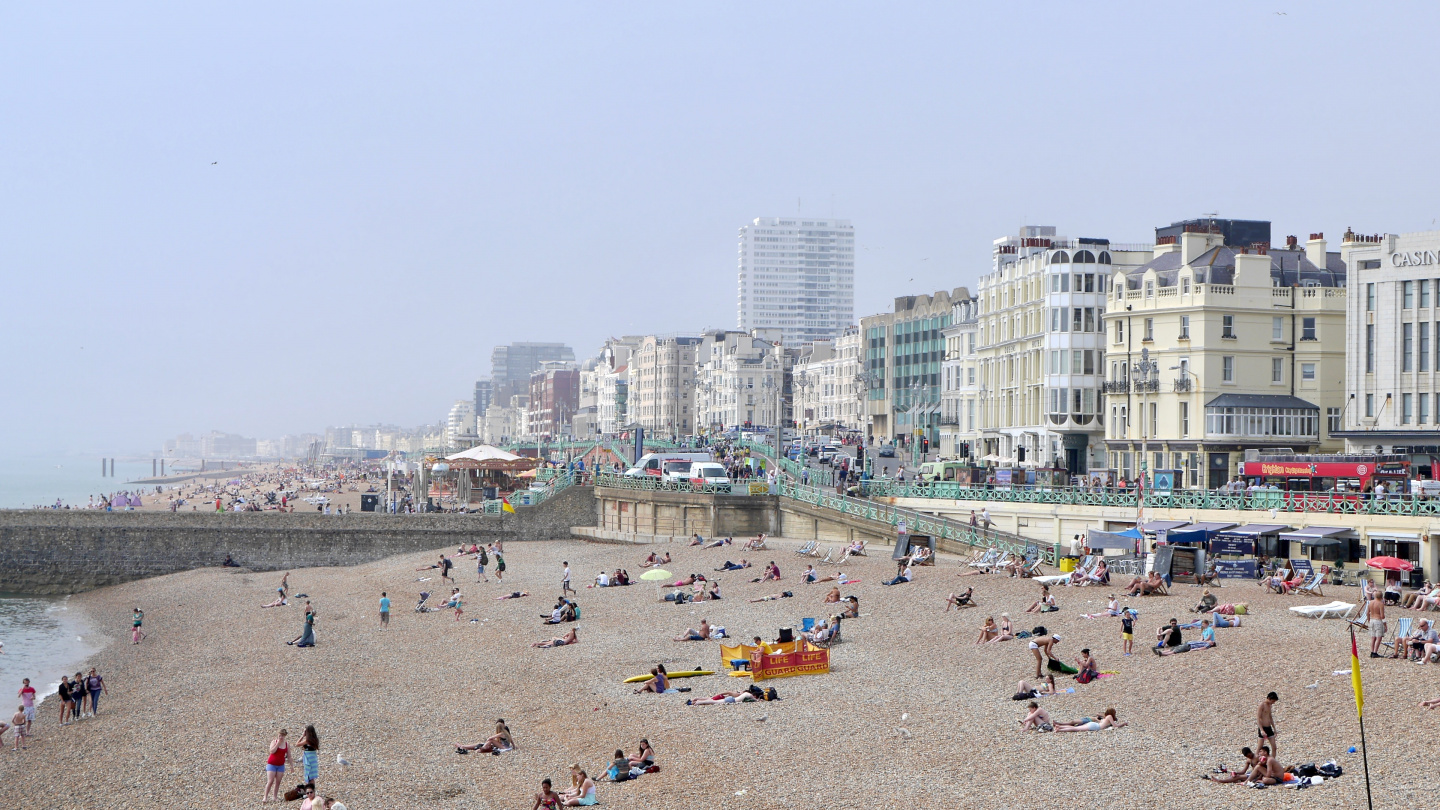 As usual in a new boating country our first job is to acquire a mobile internet connection. We found a shopping mall in the Brighton centre and there were a five companies to choose from. We are always joking as we are changing the courtesy flag we switch internet stick into a new operator as well. Maybe we should lift our wireless router to accompany the courtesy flag on a right spreader. The WLAN connections are usually available in the marinas but many times the connection is very slow because all sailors download something from the internet simultaneously.
In the evening when we returned to our boat we noticed that a Dutch racing yacht had moored alongside us and the crew had left the boat. However there was something beeping onboard their boat. Soon the British lady came out from the boat moored on opposite side of the pontoon. She kindly asked "If we can shut down the beeping device from our boat?" Right on we told her the sound doesn't come form our boat. She was very worried and planned to ask for a help from a harbour office because she could not sleep due to disturbing sound. Andrus was suspecting that the sound must come from the chartplotter on a neighbouring boat. When he climbed aboard the Dutch boat, the troublemaker was quickly found to be a depth sounder with a low water alarm triggered. The racing boat has a rather deep keel and the alarm had had to go off during a low water. It was so peaceful after the beeping ended. At the same time we got a happy neighbour who could now sleep without disturbance.
Next morning we were continuing towards Dover. We had counted that if we leave a few hours before a high water we'll have a favourable tide for most of the way. Especially as the current is stronger near Dover. This wasn't what happened.
The Brighton marina has a rectangular shape. Its size is about 700 by 300 metres and it is fully artificially built. The visitor's pontoons are located near the harbour entrance. When we were moving Suwena on the previous day there was no current because it was a slack time. Now during the flood tide there were a lot of water entering the harbour basin. The current was coming directly from our side and Suwena was pushed tightly to the pontoon pier. In this kind of current the side thrusters were useless and even with the help from a spring line we did not manage to get out from our berth to pass the boat next to us. The good plan was wasted and we had a timeout, waiting for the tide to turn.
The next try was a couple of hours later. This meant that we had a favourable tide in the beginning of the journey but the stronger current was against us near Dover anyhow. Finally we arrived in Dover just after the midnight.