After two weeks of constant hassle and before the Göta canal we wanted to relax and decided to find a nice anchorage. We like to be anchored because the boat swings softly. It feels like the boat is floating freely even thou it is of course fixed to the anchor.
The lagoon on the southern side of Lådna island is stunningly beautiful and we spent there three nights until Tuesday. From Lådna to Stockholm the crow flies distance is only twenty nautical miles and nearby are countless islands with cozy small coves for anchoring or cliff mooring. No wonder that already in May there were a plenty of boaters on weekend trips.
On Saturday evening it was quite a chilly and it felt wonderful to wake up into warm morning. We spent all day on various outdoor activities wearing full summer gear. In the afternoon I even dared to swim briefly in 16 degree's water. The water should still get a few degrees warmer before I'll swim around the boat! We also lowered the dinghy the first time for this season and went for climbing surrounding cliffs.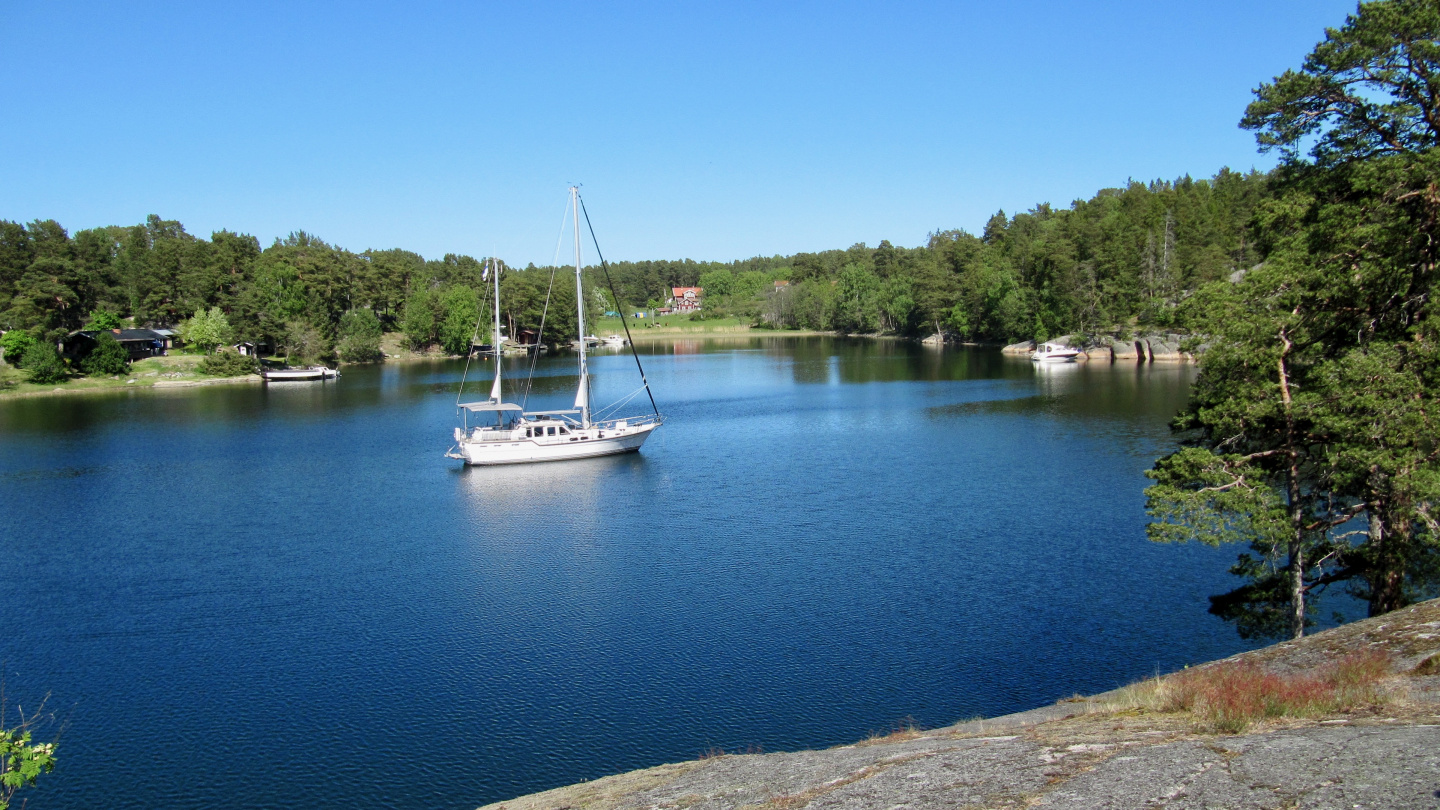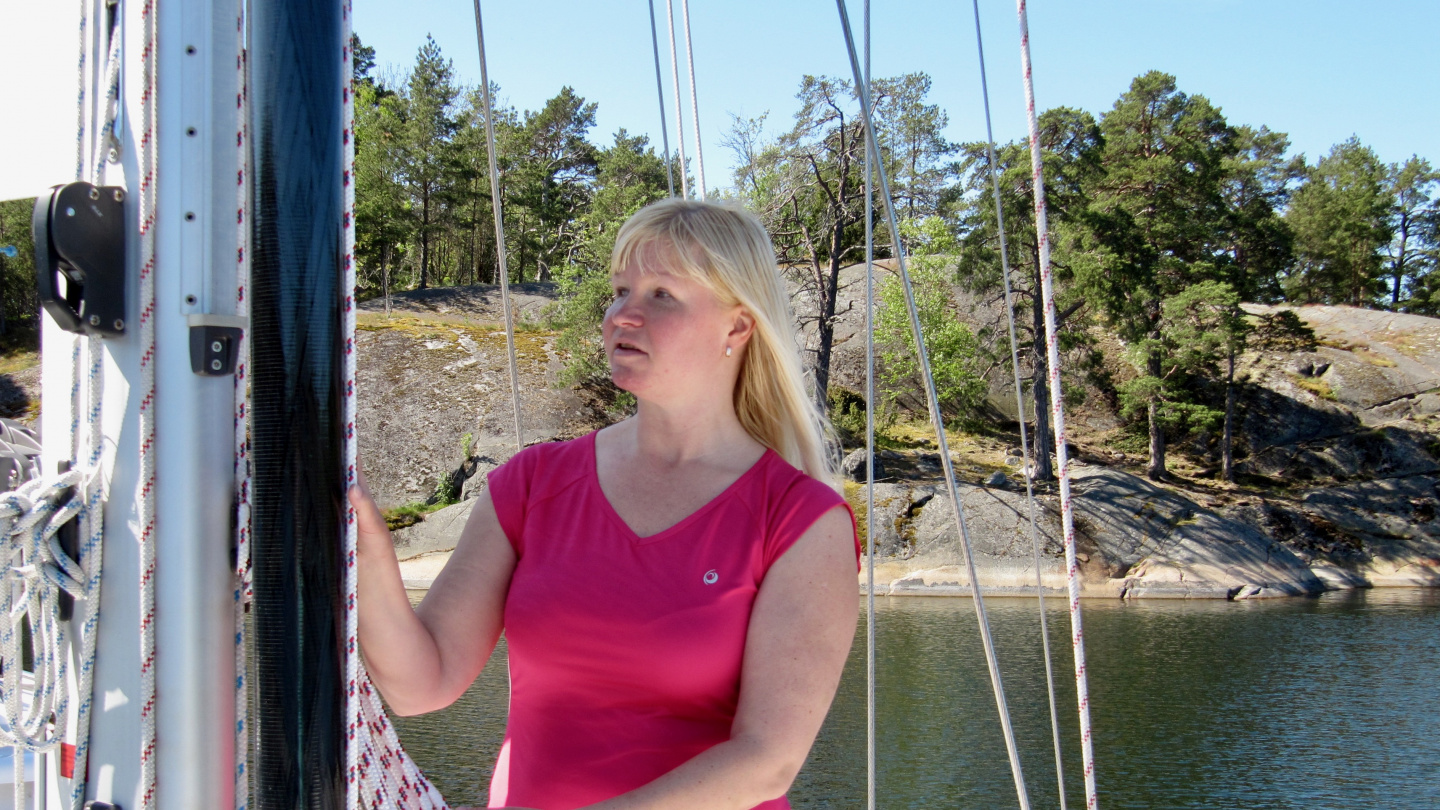 On Monday the northerlies were back and the temperature got lower again. This was not a problem for us. The wind also picked up for a while to 12 m/s but our 33 kilo's Rocna kept Suwena on place. To steady Suwena we also lifted the mizzen sail to be as an anchor riding sail. The lagoon is very protected so lowering a triple amount of anchor chain compared to the water depth was fully sufficient. For engineers: the water depth 6.5 meters + 2 meters from water level to Suwena's bow times three equals ca 26 meters of chain.
The islands of Lådna area has been inhabited already since 1555. It is great the Swedish have maintained well the nature of this area. We can warmly recommend for everybody to come and enjoy this idyllic tranquility. Now it is time to reveal the big Swedish secret, the coordinates to the lagoon of Lådna island: 59°25.7'N 018°41.9'E. And do not forget that the water is always three degrees warmer than the surrounding sea area.
On Saturday it was time to weigh the anchor. I prepared a water hose to flush both the anchor chain and anchor itself. We are really satisfied that during the commissioning of Suwena we selected both fresh and sea water outlets into the anchor locker. Especially the sea water flushing is very handy because there could be a lot of clay coming up to the deck with the anchor.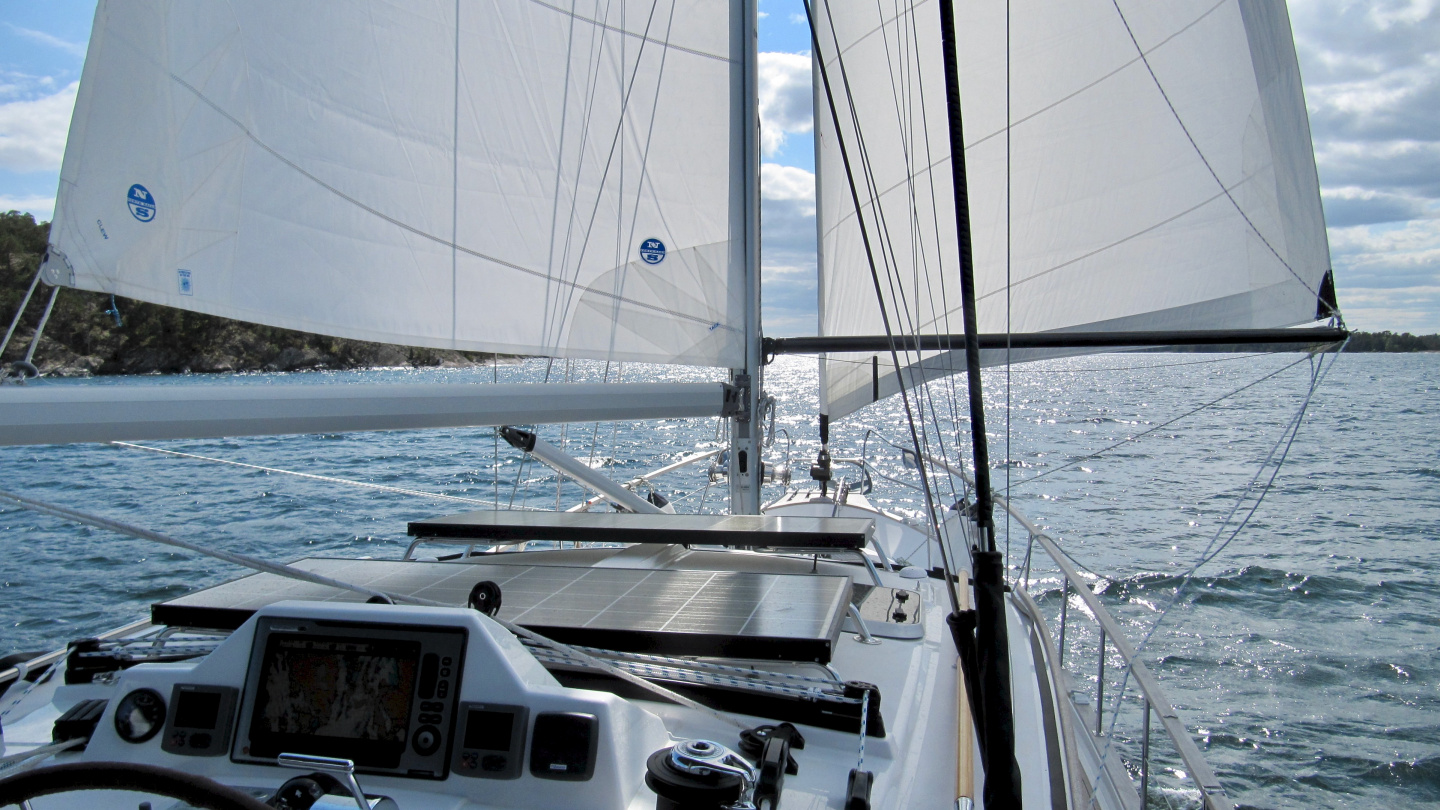 On Tuesday we set Nynäshamn as our destination. We have visited Nynäshamn during last summer on our way to Visby. After a good sailing day we moored Suwena into Nynäshamn guest harbour and rewarded ourselves with a dinner outside. The restaurant ship Freija is located in the harbour. Immediately upon seeing the menu with plank stake we remembered a delicious dish from our first boating summer in restaurant Pihvitupa in Kalajoki. Of course there was no other possibility than to select also the local's favoured plank stake (plankstek) as well. The plank prepared in oven together with stake, baked mashed potatoes, tomato and broccoli rolled inside ham in Swedish way were really delicious. From this originally Hungarian dish that is later varied by the Swedish can be read more in Wikipedia.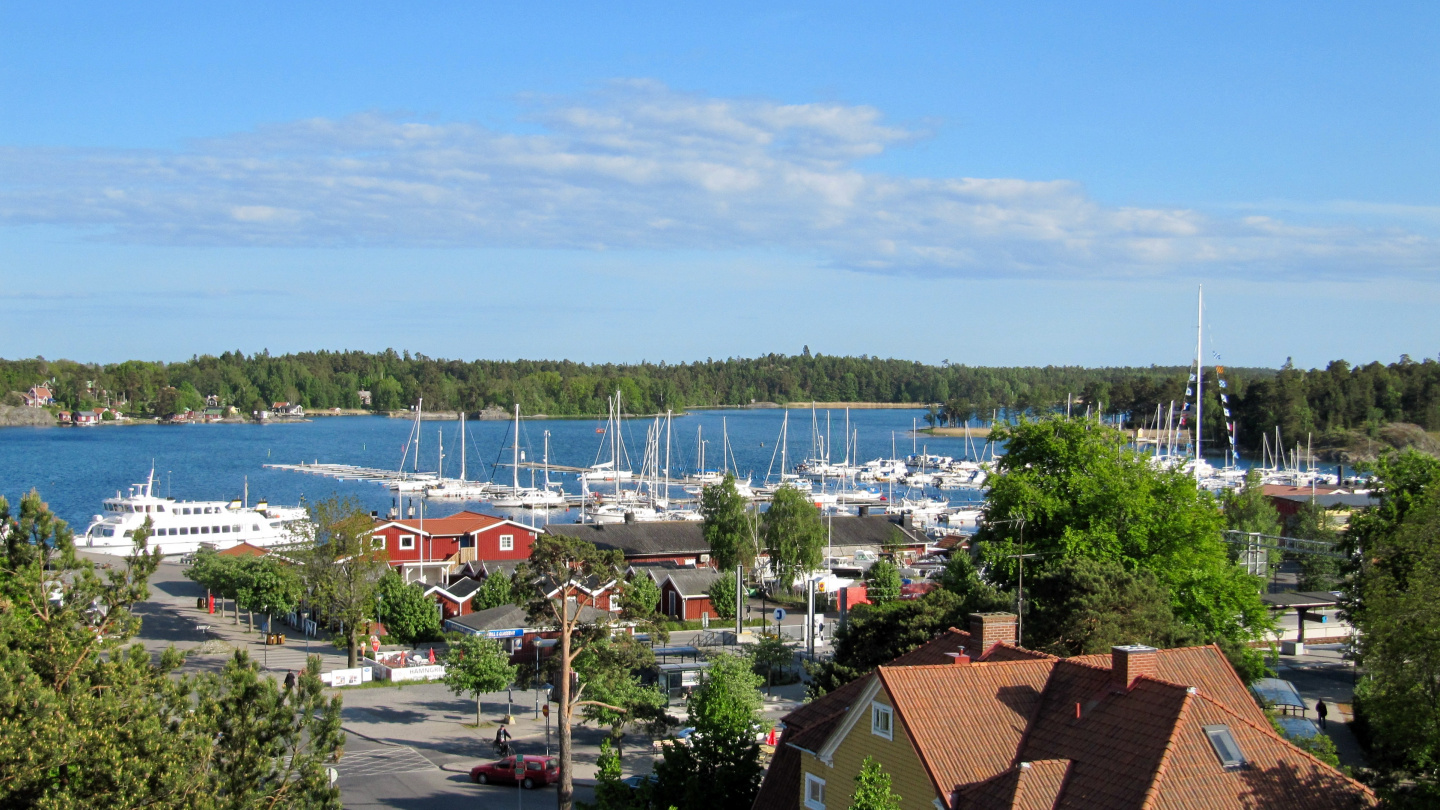 On Thursday we'll have the next sea leg towards Mem from where the Göta canal begins.
Idyllic Lagoon of Lådna in Stockholm Archipelago 26.5 – 30.5.