It was great to cast off the lines in Bornholm and turn Suwena's bow again towards a new country, Poland. Our journey in Denmark lasted five days longer than planned due to high winds and we were eager to continue at first possibility.
The wind was 9 m/s from the west and this meant that we were broad reaching on starboard tack the whole way until Kołobrzeg. The waves were almost three metres tall and the sails were pulling nicely. The passage was uneventful. Total length of the leg was 64 nautical miles.
A few miles before the harbour we could see clouds gathering on a western horizon and soon they were closing in around us. We had still two miles to go and just as we entered harbour the clouds were on top of us. We got fully soaked in rain while dropping the sails. Of course my sailing boots were nicely stored in a locker down below and now I was preparing mooring lines and fenders in flats full of water. After she was tied up to the quay of Kołobrzeg the rain was over and the sun was shining again.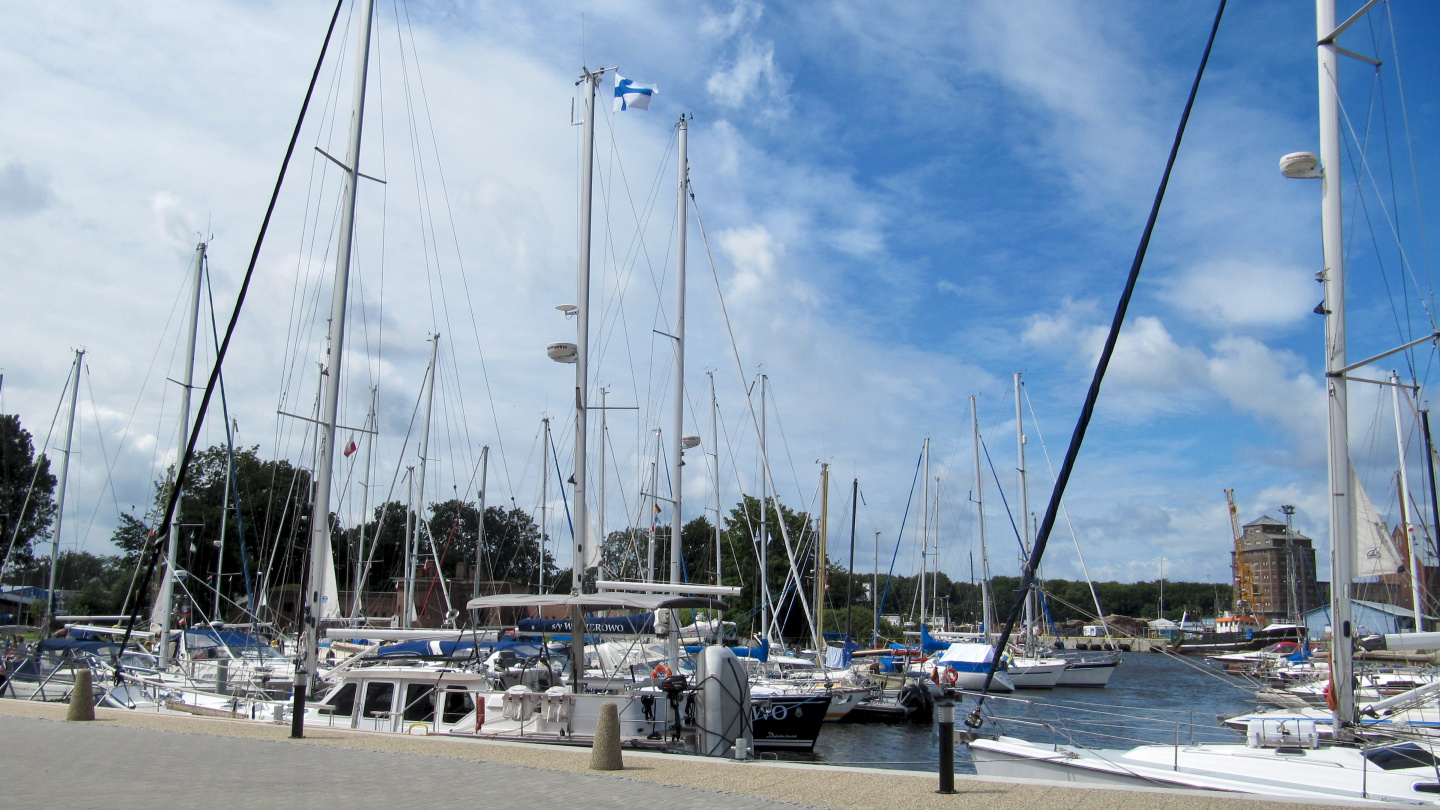 As we entered the marina of Kołobrzeg a friendly harbourmaster greeted us and pointed to a free berth. This was the first time on this summer when the harbourmaster helped to find a berth for Suwena. He had made a good estimation about the size of Suwena because there was about half a metre space on both sides of Suwena during the final 90 degree turn towards the berth alongside. The berth was ideal for our yacht in the middle of the harbour. The harbourmaster was extremely helpful, he even helped Andrus to unroll the shorepower cord.


The harbour fee also dropped to new readings, because in Kołobrzeg we paid only 40 zlotis or about 10 euros per night. Electricity costs 5 zlotis per token of 5kWh. In Sweden the harbour fees were 18 to 50 euros and Danish asked for 28 to 37 euros per night. The Göta canal was in its own league with an average price of 66.5 euros per night. Of course the Göta canal fee also includes the lockcage and up to five nights in each of the guest harbours along the canal with all services. The price level in Poland was also otherwise much cheaper. It was a little like being in Spain before the euro money.
Marina of Kołobrzeg had received new docks and the overall atmosphere was nice. In the harbour is also a marine chandlery and making repairs is no problem.
During the arrival we heard a live music from the fortress ruins on the other side of the harbour. Attracted by the music we strolled towards it with stomachs rumbling for a food. In the restaurant we got something to replenish our energy levels and a first taste of Polish beer. The songs were well performed and some dance moves helped to digest the food as well.
On Wednesday we wandered around Kołobrzeg. We climbed to the lighthouse, walked Zeebrugge and of course enjoyed the city mood. Kołobrzeg is a beach holiday resort town favoured by Polish themselves. A long walking street by the beach was crowded with people. We were totally stumped about how relaxed and pleasant town we found in Poland.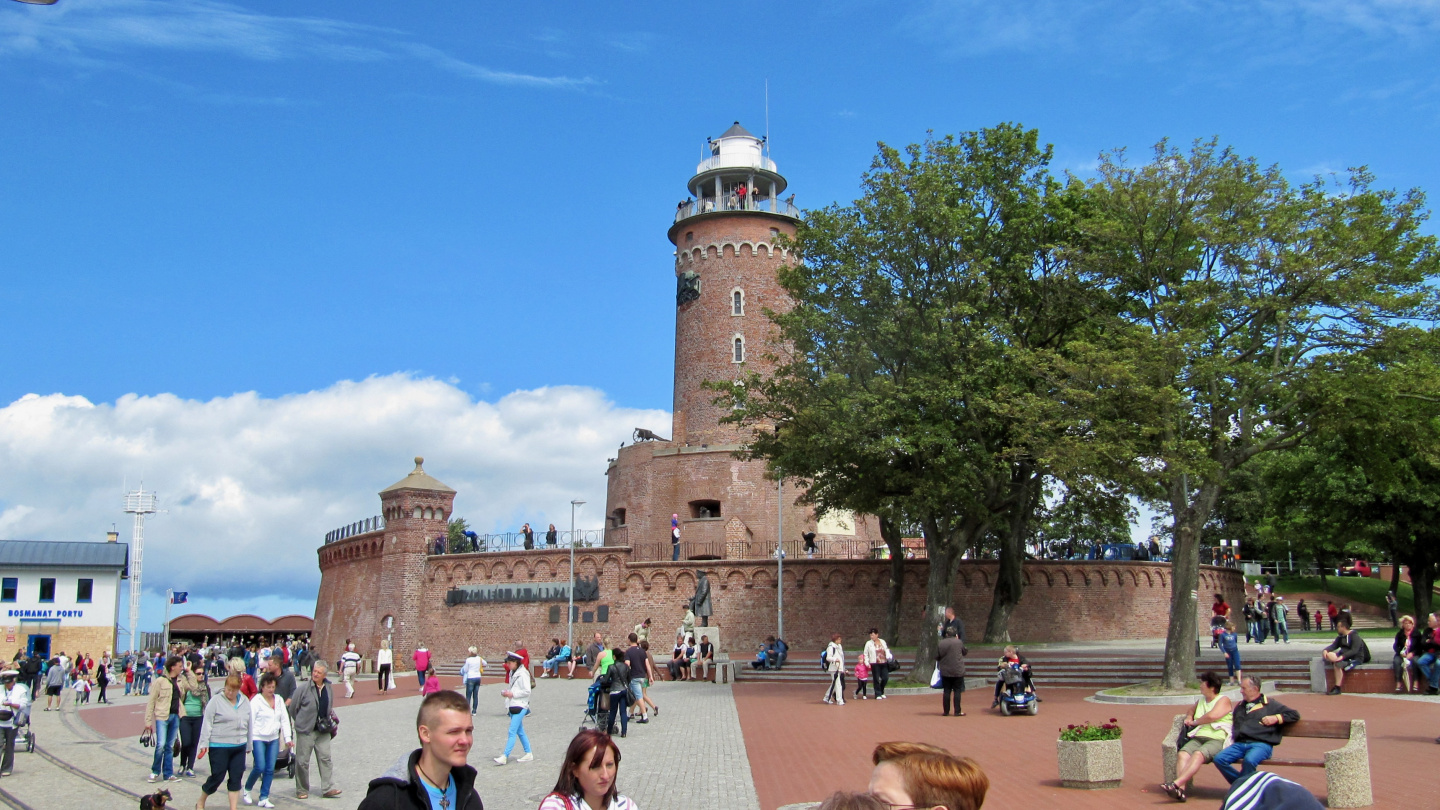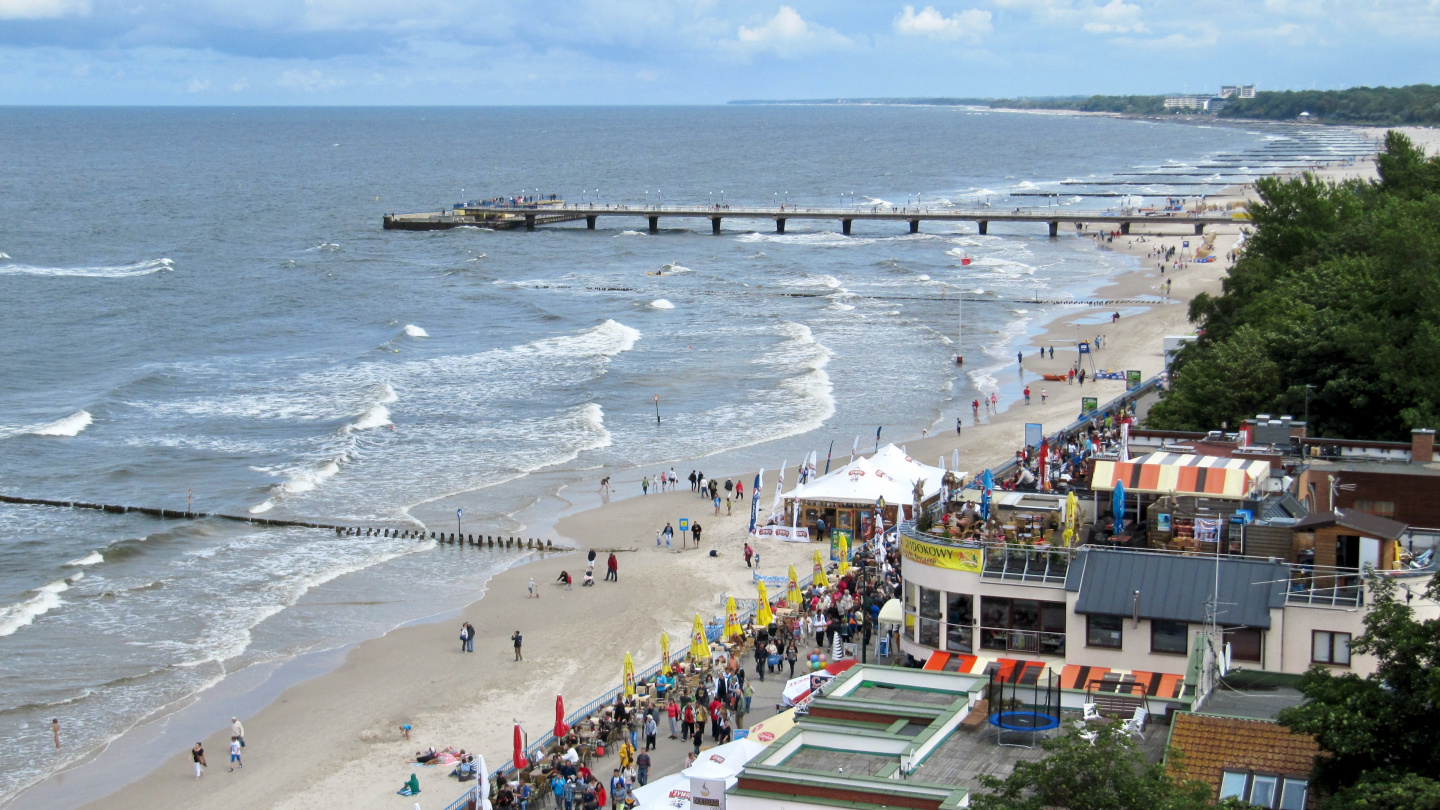 Despite of strong wind people were still sunbathing behind the shelters of fabric wind barriers that were made fast between sticks in sand. A long beach road was full of restaurants and in every restaurant we examined had on the menu at least four kinds of different fish. At last we are in area of seafood on the Baltic Sea. One of our favour fishes is a halibut and it was served in several restaurants. Take no guess what we had this evening for a dinner.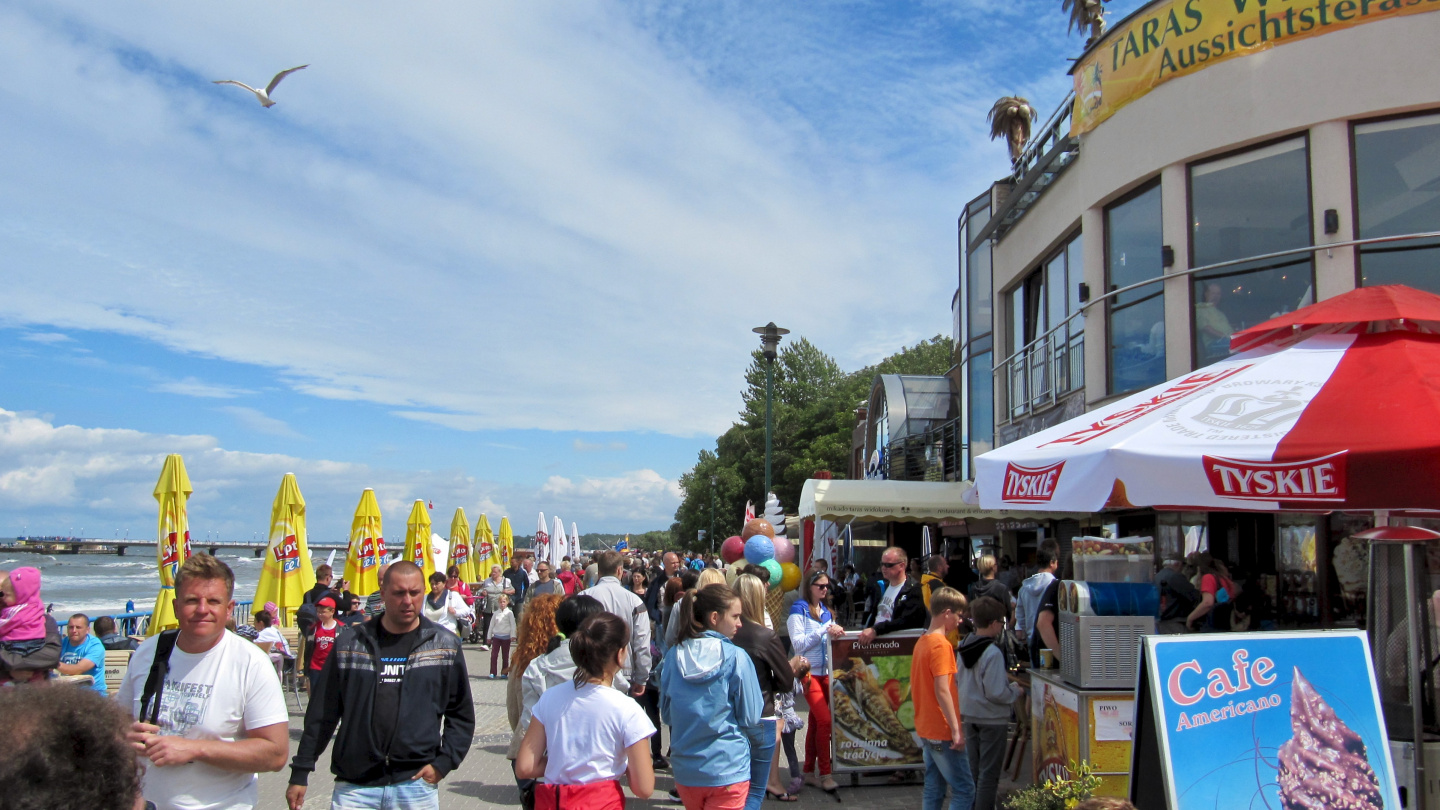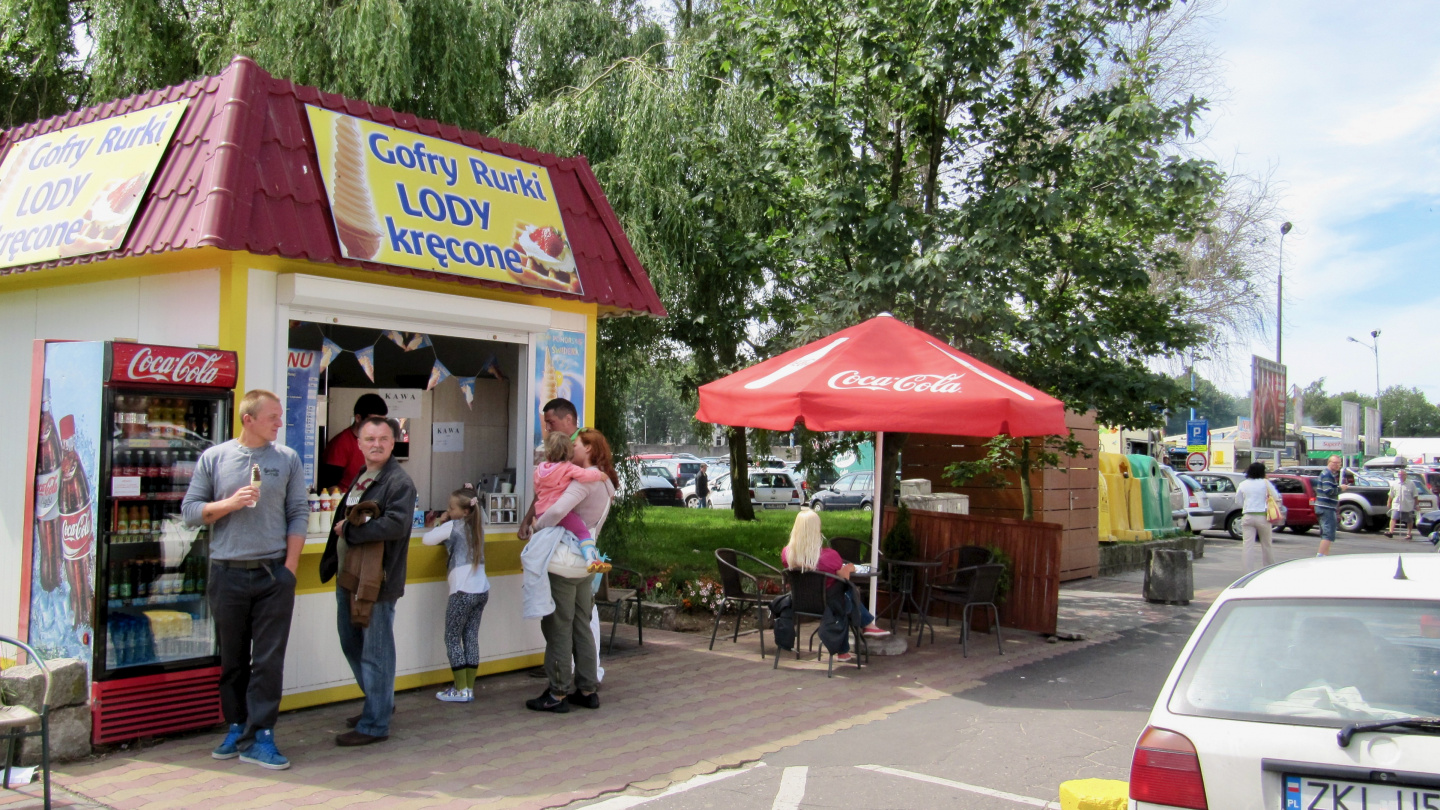 The Polish hospitality is striking. People are so friendly and obliging. One good example was in one of the bistros next to town hall. We asked if we could use their toilet and the girl answered with a smile "Of course but it will cost two zloti". Then she run to check the toilet, got more toilet paper and told us "Please…". Our caffeine levels were dropping and we decided to have an espresso in the same restaurant as well. As we sat to the table she run to us, returned the toilet payment and brought our coffee.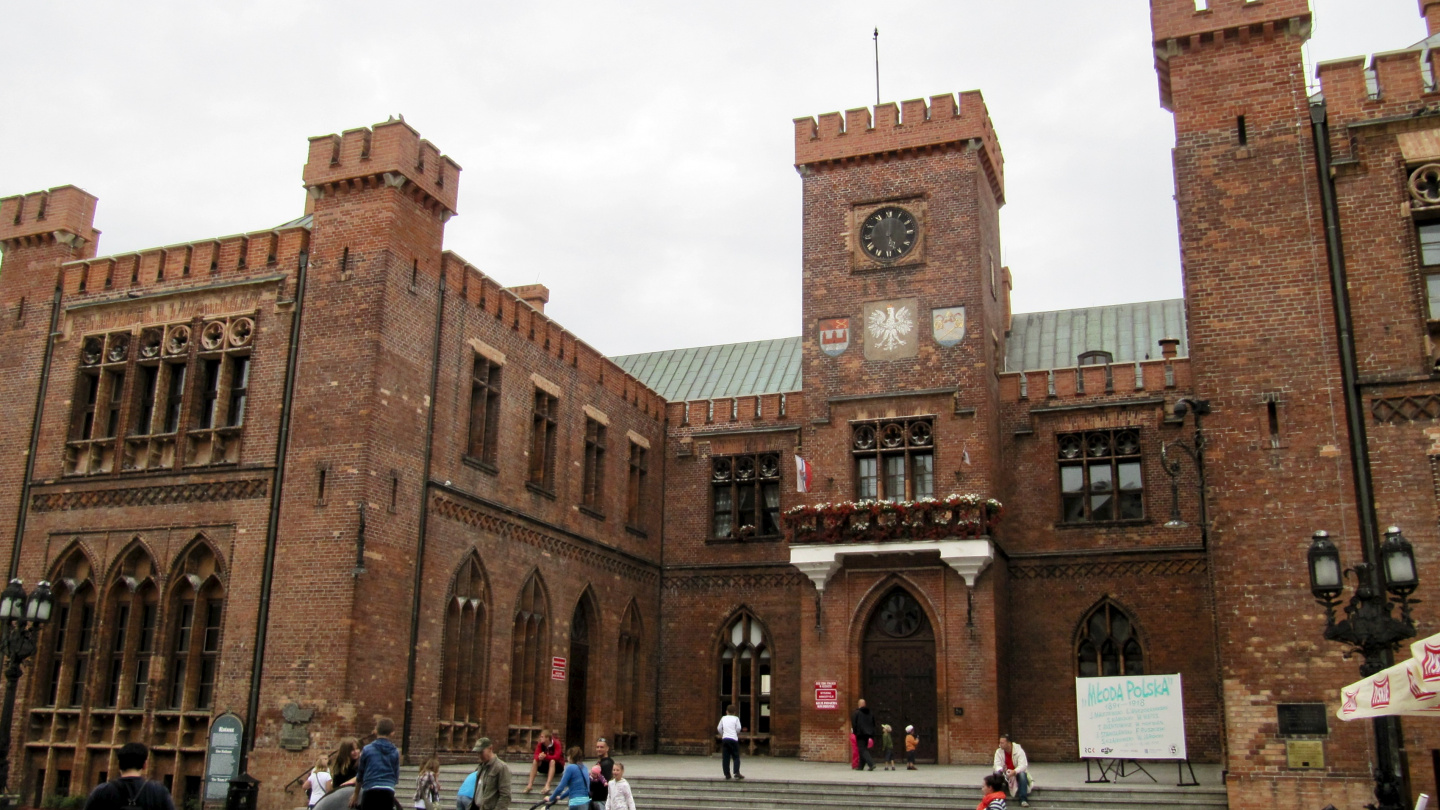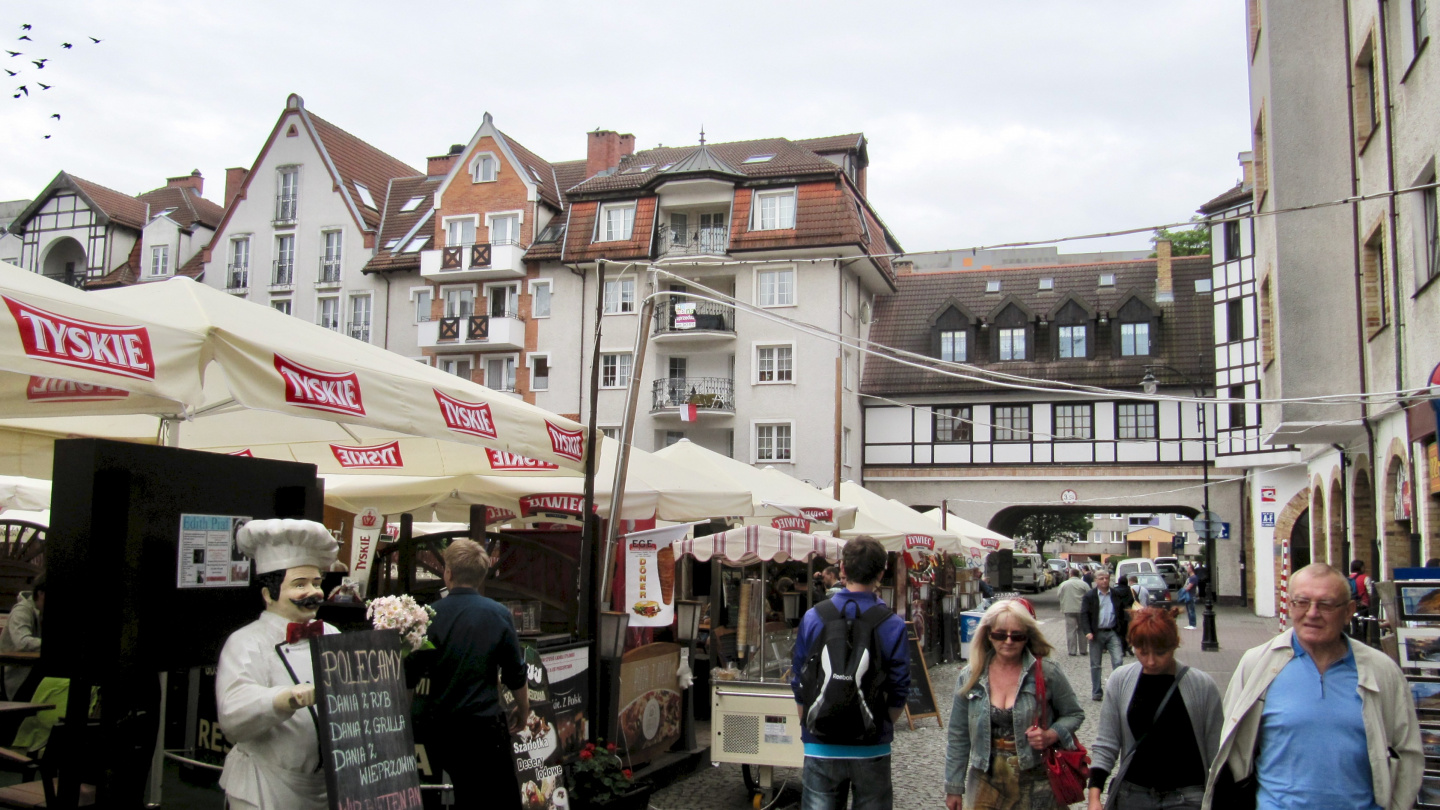 Overall we liked Kołobrzeg. Instead of Denmark we should have stayed in Poland much longer. If we are doing the trip again we would plan at least one more week for Poland. And we passed so many places on Polish coast, visiting only Kołobrzeg and Świnoujście.
The Poland surprised us totally and we can recommend it for both boaters and landlubbers as well. It is an unbelievable discovery at the southern shores of our own waters at the Baltic Sea.
Kołobrzeg, the Sunshine Coast of Poland 17.7. – 18.7.