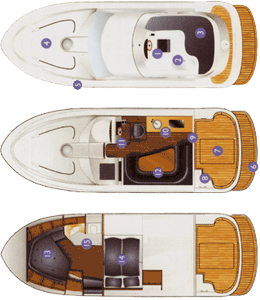 Flybridge
On the flybridge are the rotating helm chair (1), seating space for three persons and small oval rotating table between them. Stairs to cockpit (2) are on left side of the boat. On the top of stairs are the hatch that can be closed if more floor space is needed on flybridge or for security of people on upper deck. Same hatch prevents rain from pouring into the cockpit. Back rest of the couch can be lowered down. The back rest and adjacent mattress together form a good place for sunbathing (3).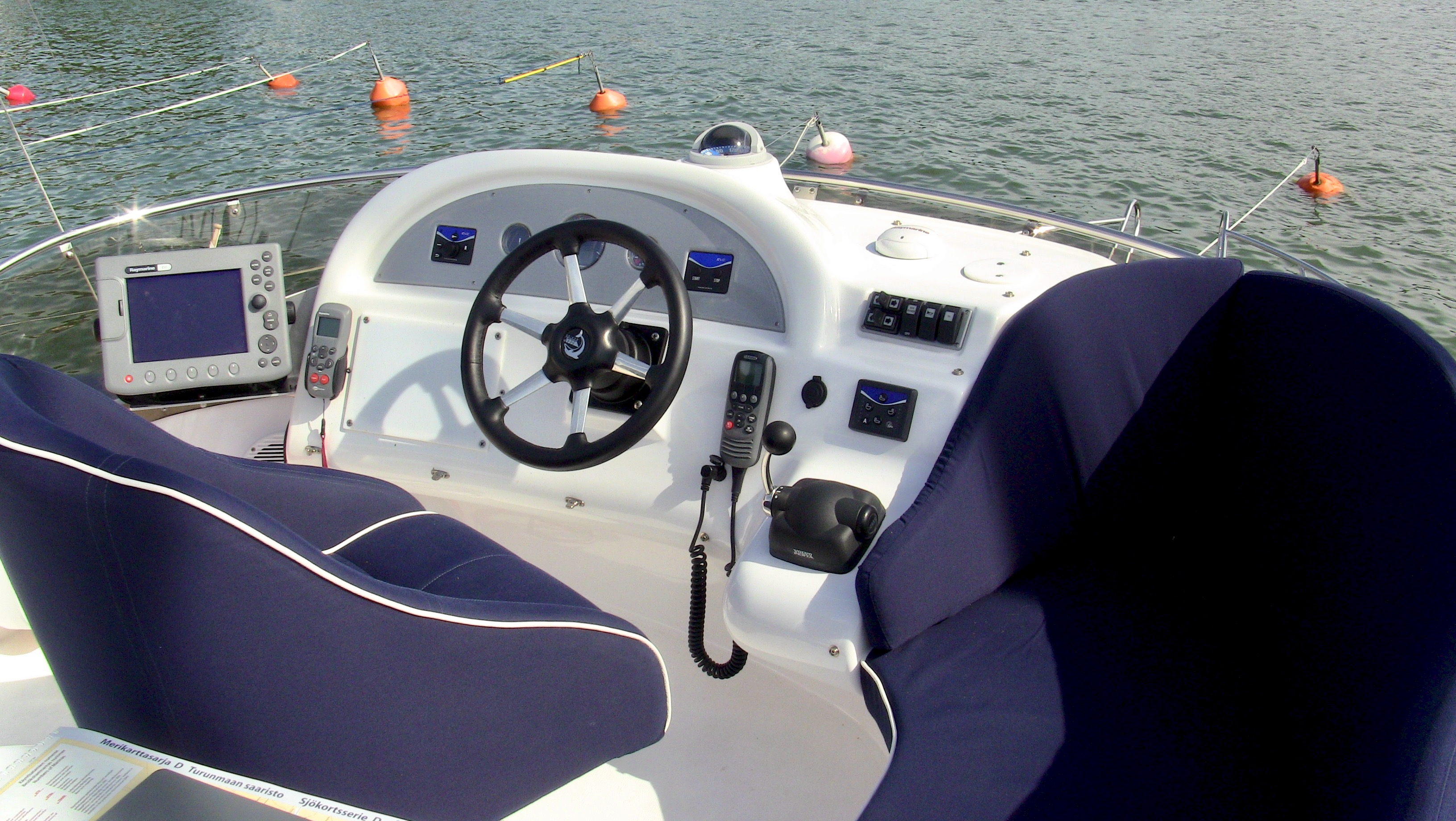 When cruising, up to four people can stay on the flybridge, however when she have been moored we have had six persons enjoying time together.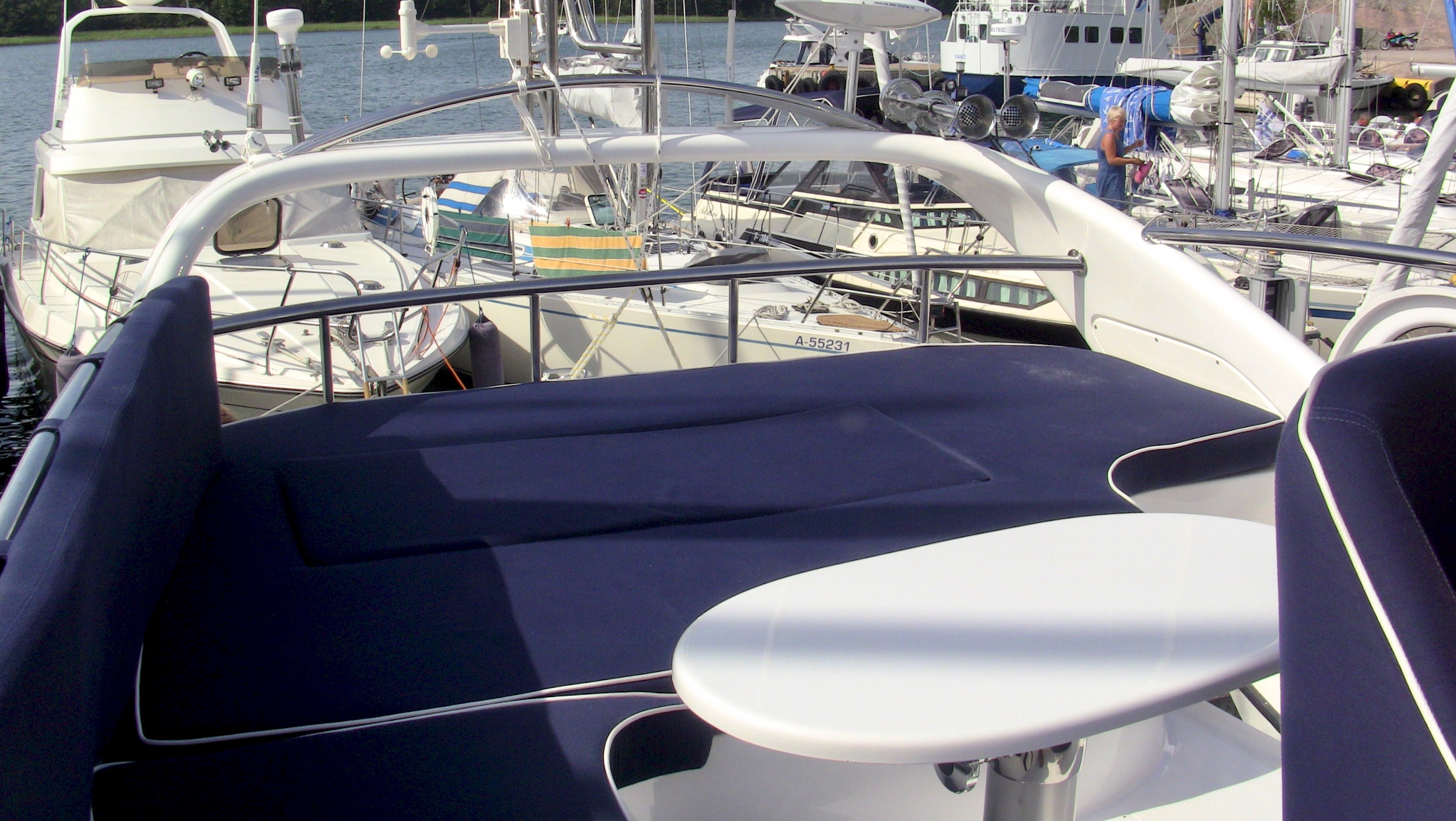 Decks
Front deck (4) contains a spacious anchor chain locker and roof hatch for bow cabin. Side decks (5) are 18 cm wide. Stainless steel railing is installed for the full length of side deck.
Swimming platform (6) and cockpit (7) are covered with teak. Access door to engine room and lazarette is also located in the cockpit. Stairs to flybridge (8) are on the left side. Entrance to inside is through darkened glass door (9).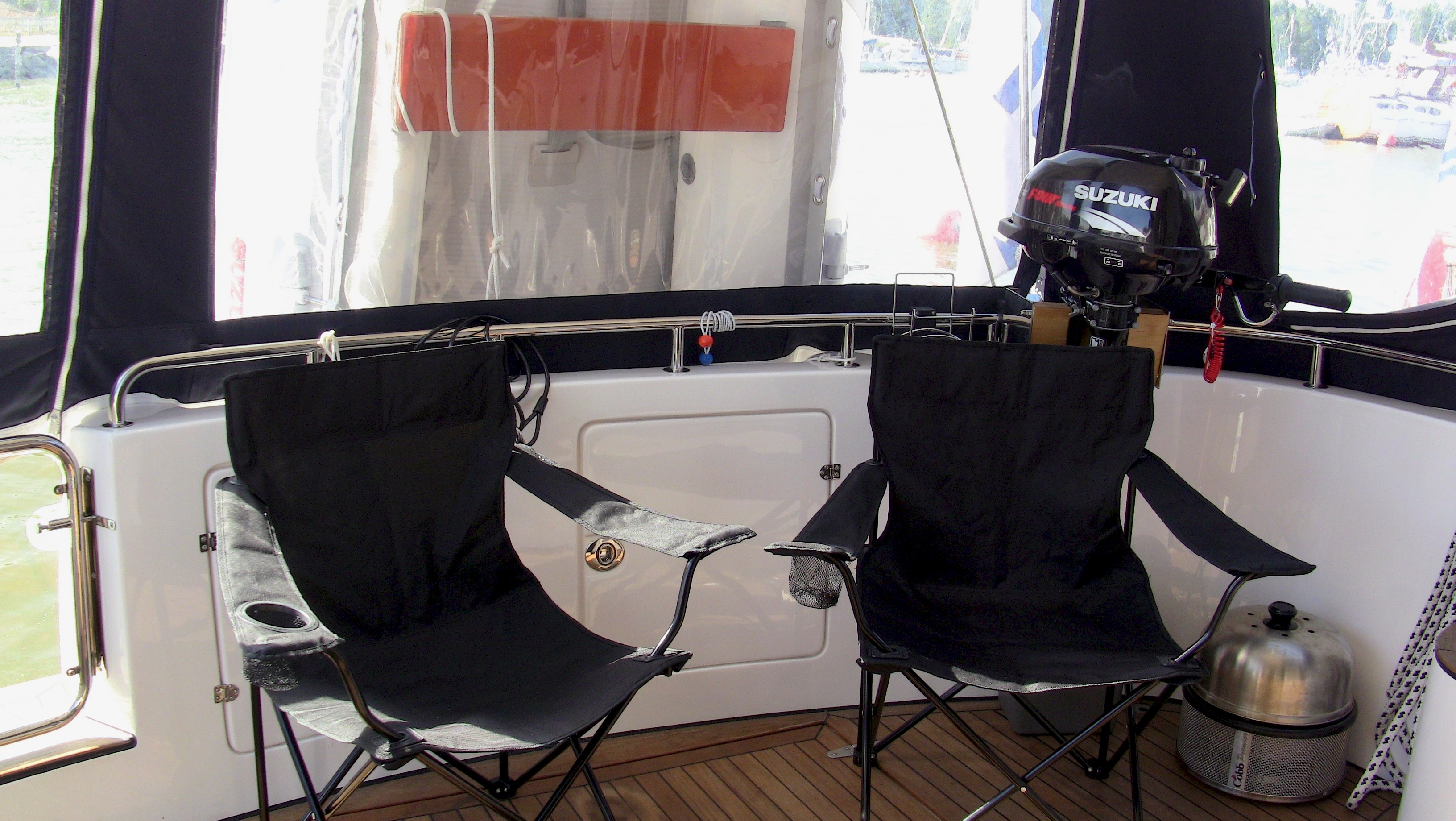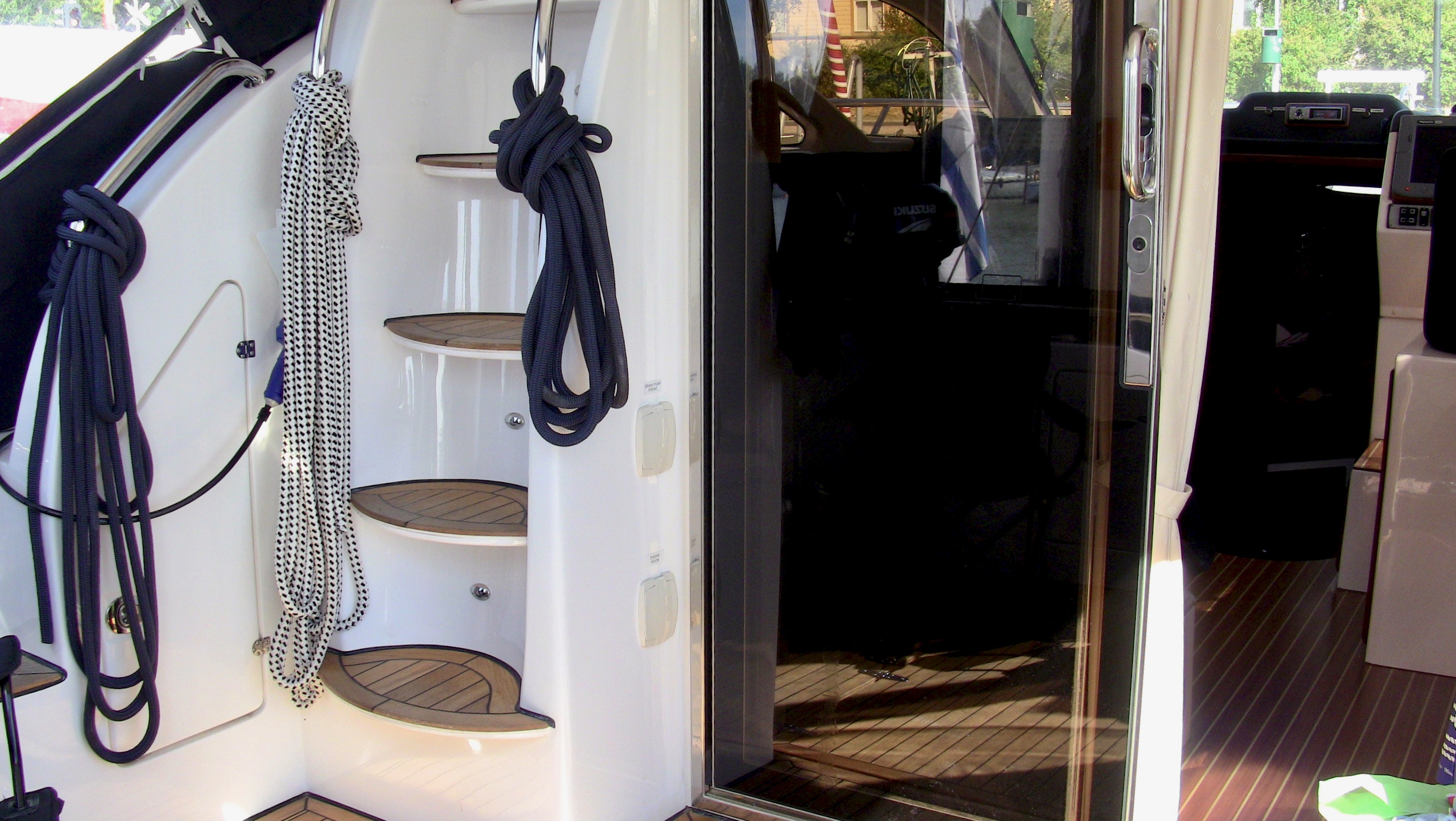 Inside
On the right side are located the galley (10) and inside helm station (11). On the left are U-shape couch (12) together with a table and cupboard below it. On the bow of Suwena is a cabin for two persons (13). In midships is another cabin for two persons (14) and head/shower compartment (15). Shower has a full standing height.