This year we started a sailing season on Ascension Day when we flew from Finland to Germany. In Hamburg a long distance taxis can be reserved online. This time we reserved a shared taxi and the price for two of us was only 78 euros for 100 km trip. Around noon time the taxi arrived at Schrader marina and dropped us to Suwena.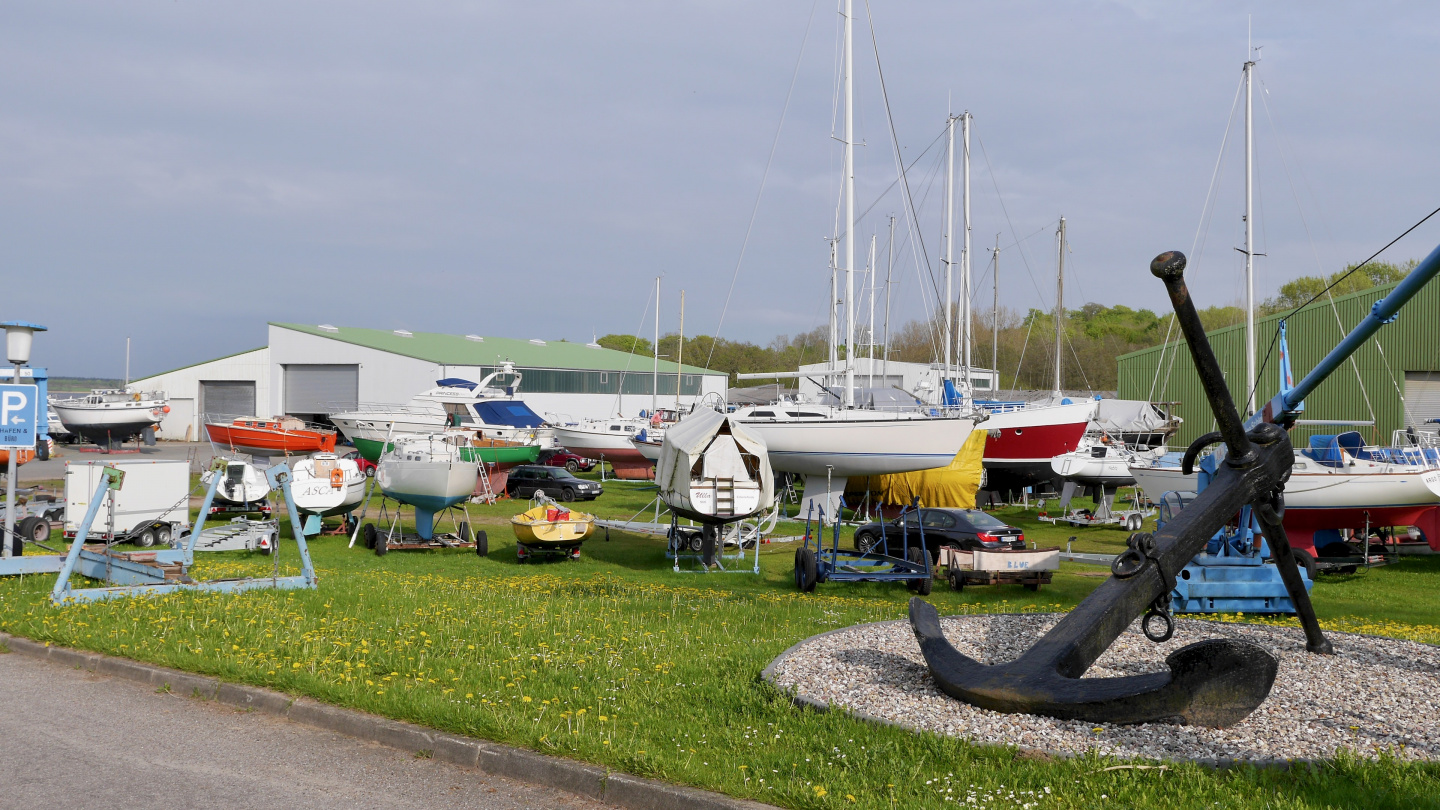 Schrader Marina has a few apartments for rent. We spent a first night in one of the apartments waiting for Friday morning and launching of Suwena into water. These apartments are an excellent idea for accommodation while visiting the shipyard during the winter or early spring for maintenance. Schrader is located in a small village of Borgwedel and living close to the boat without a car is very convenient.
We arrived to Germany in the middle of bank holiday and all shops were closed. Also the closest restaurant located 1.5 km from marina was closed. It was nothing to do, we walked back to apartment still being hungry. We had some dried fruits from our luggage and waited for the restaurant to open in the evening.
The highlight of the day was while we talked with harbourmaster and he showed in which hall Suwena is located. Her keel was clean and all the work we had ordered was done very professionally. The gelcoat was shining brightly after polishing. We were very satisfied with Schrader services. One more night and we'll be aboard Suwena.
There is a yacht club harbor next to Schrader. It was very busy. Almost a hundred people, both adults and children were sailing with dingies on Schlei. We heard that there was a week long joint training camp of sailing clubs from Hamburg and Amstel. The water temperature was 15 degrees but that did not stop sailors to enjoy the practise circuit.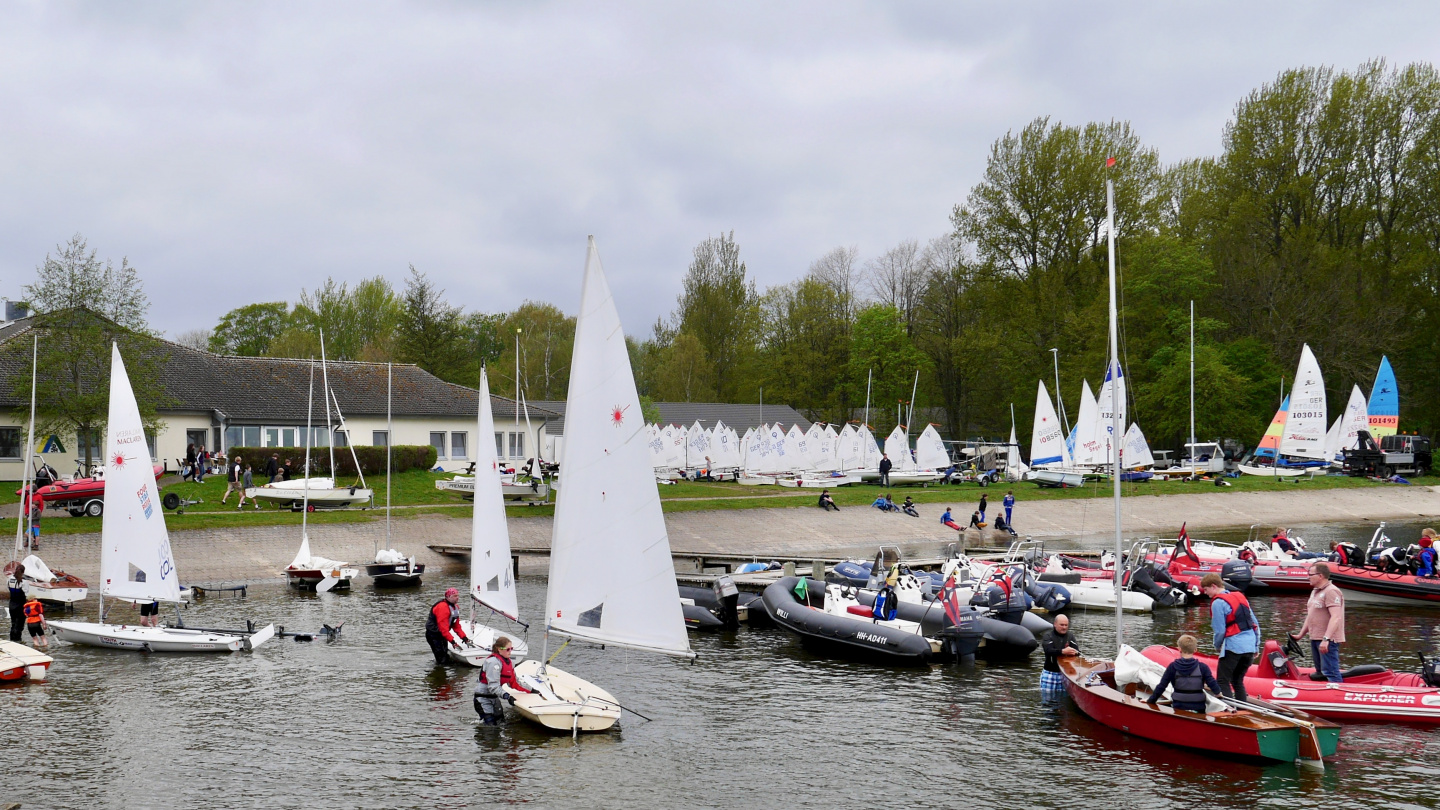 In the evening we took a second chance and this time the restaurant Epinard was open. The ceiling of the restaurant was decorated funnily with all kinds of musical instruments. In the collection there was even the world's oldest wind instrument, didgeridoo from Australian aboriginals.
The food was worth the long walk. The day's speciality was something that we will try to prepare ourselves in boat's galley as well. In the bottom of the oven dish was two lightly fried fresh cod fillets. On the top of the fillets were fresh spinach, cream cheese, tomato slices and cheese topping. This was then gratined in the oven. The fish tasted excellent.
On Friday morning we rushed to the shore and Suwena was already waiting hanging in the travelift. For the last her propeller received a coat of lanolin. The lanolin or wool grease should protect propeller from barnacles.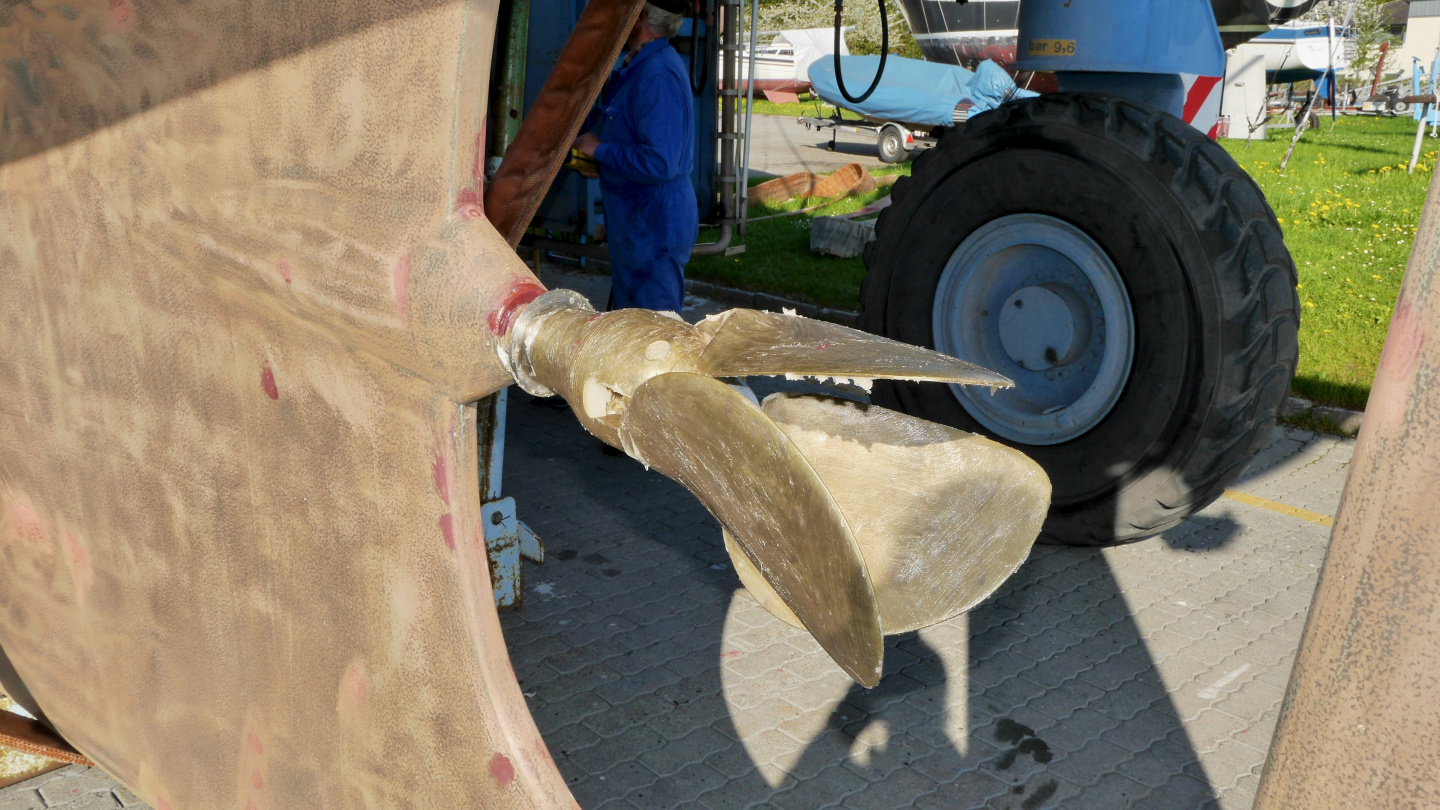 A moment later she was in water. Andrus checked that there were no leaks in through-hulls and that the engine worked. We put some water into water tank together with water purifying agent. Let it slosh around until we will reach Kappeln where we'll change the water and start using it.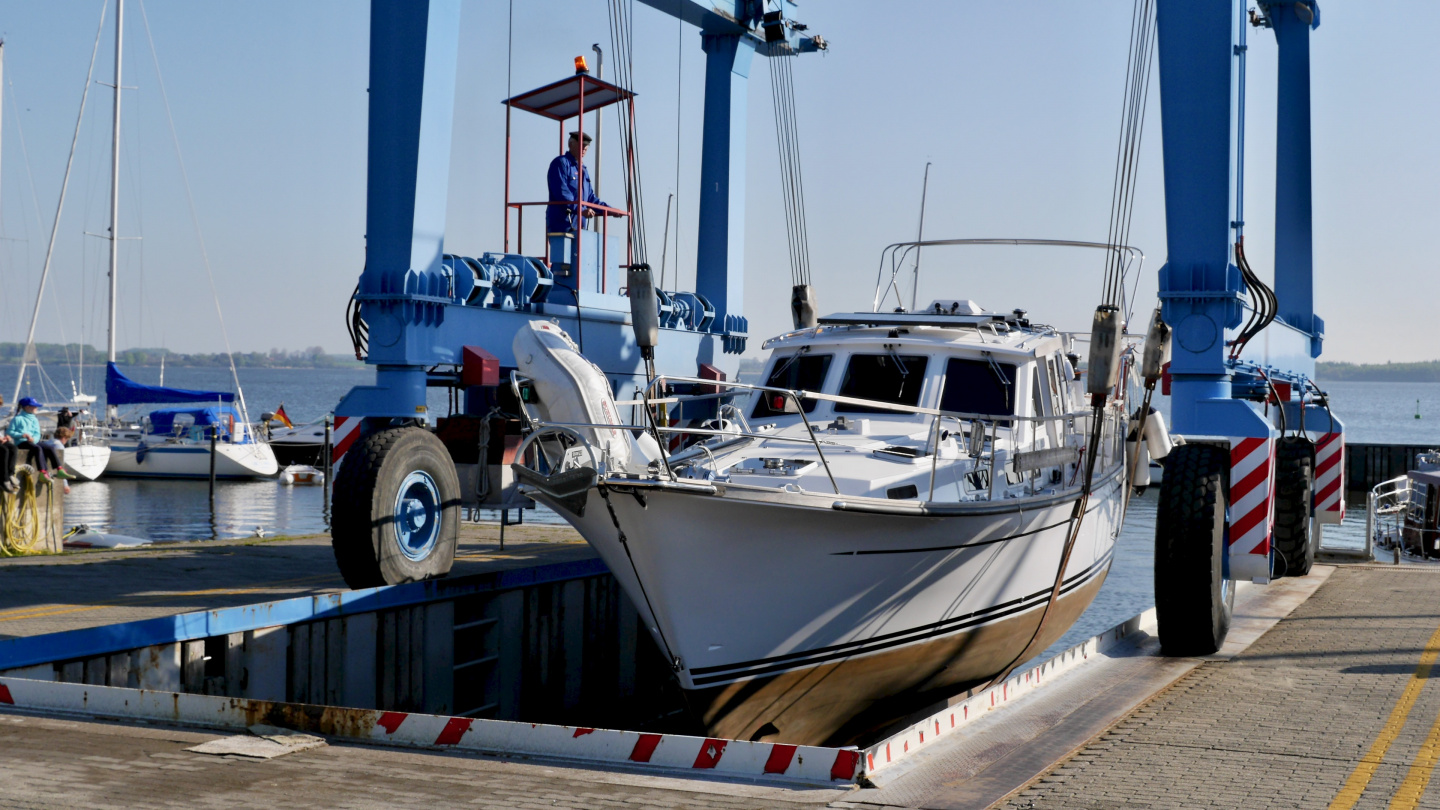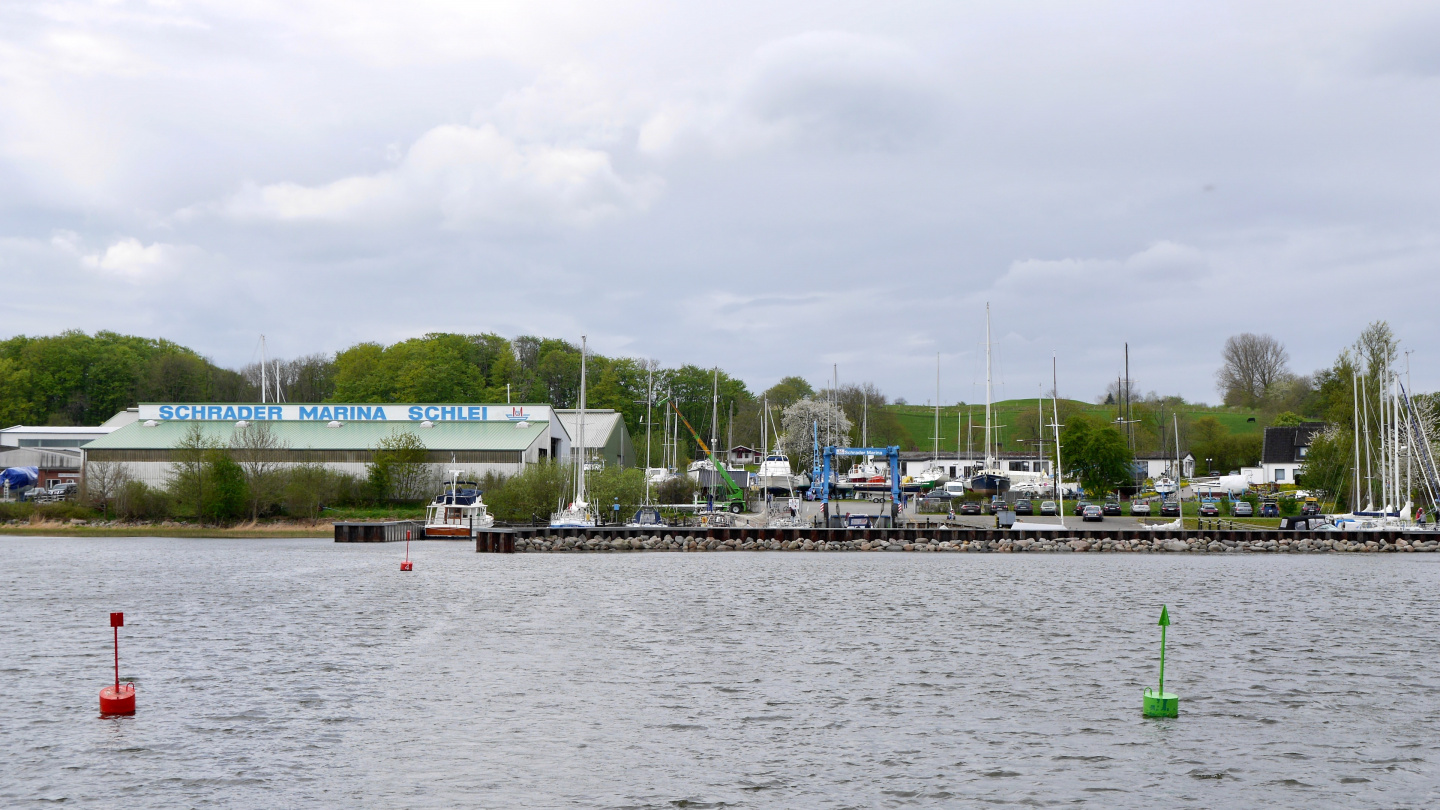 Already during winter Andrus found from Google Earth a nice restaurant on a shore of Schlei. Our idea was to stop for lunch. Of course this did not happen. As we passed the restaurant we noticed it was closed for refurbishing, so we continued towards Kappeln by eating some dried fruits again.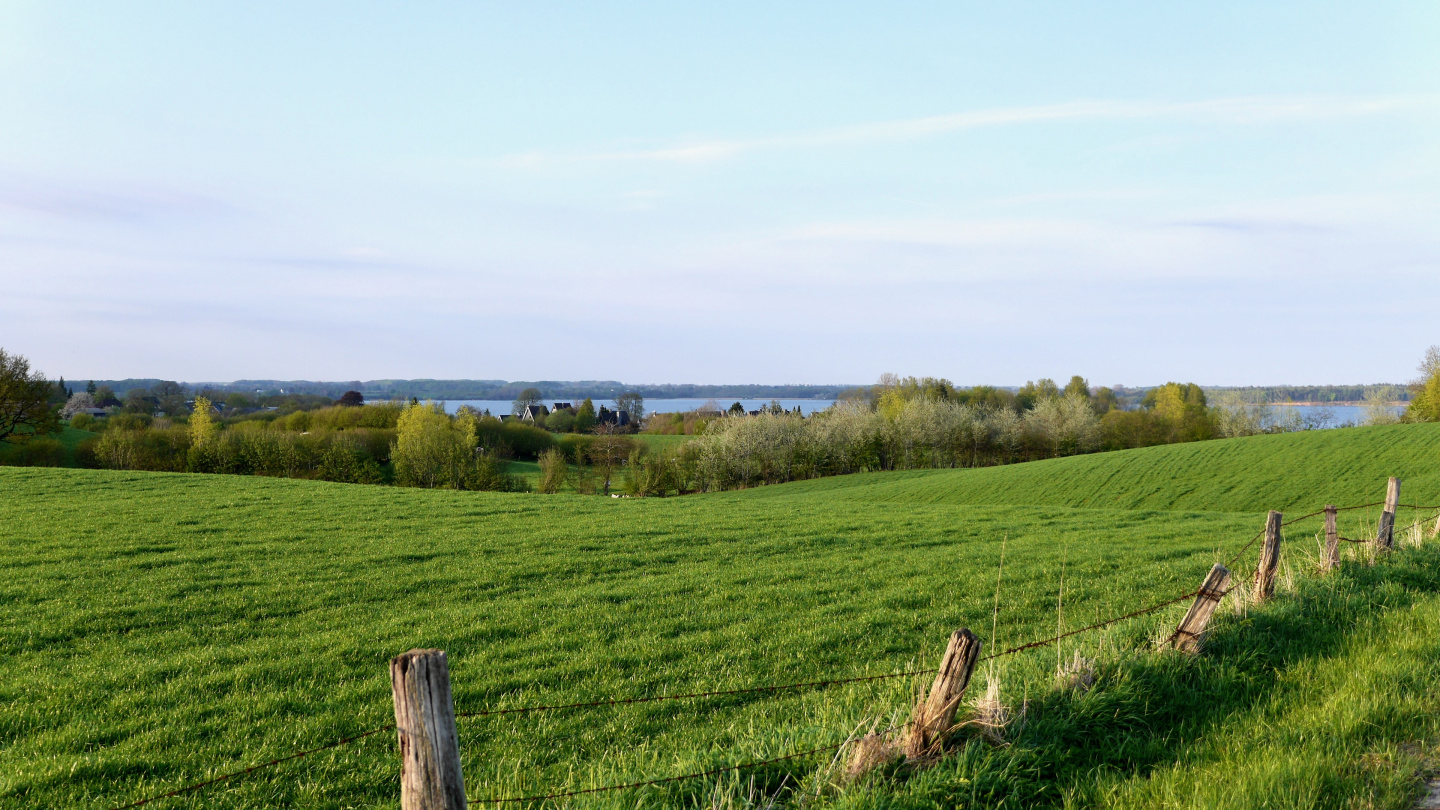 On the way to Kappeln there are two bascule bridges and both open 15 minutes before an hour. About ten boats were circling and waiting at the first bridge. The harbourmaster at Schrader recommended to drive at least 8 knots for reaching the second bridge in Kappeln on time for opening or take leisurely sail and wait for the following opening. We had our rig in Kappeln and no sails so we took the fast lane.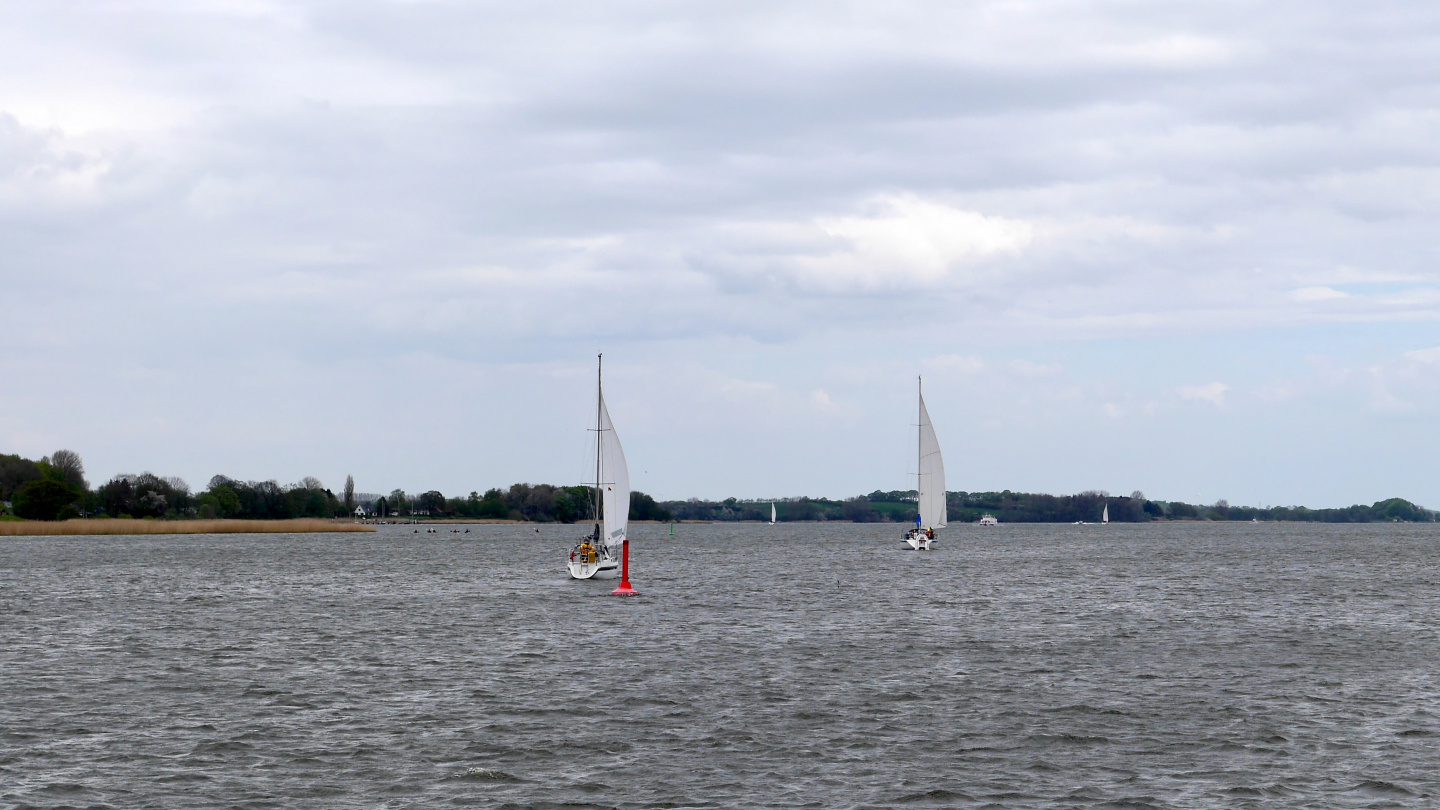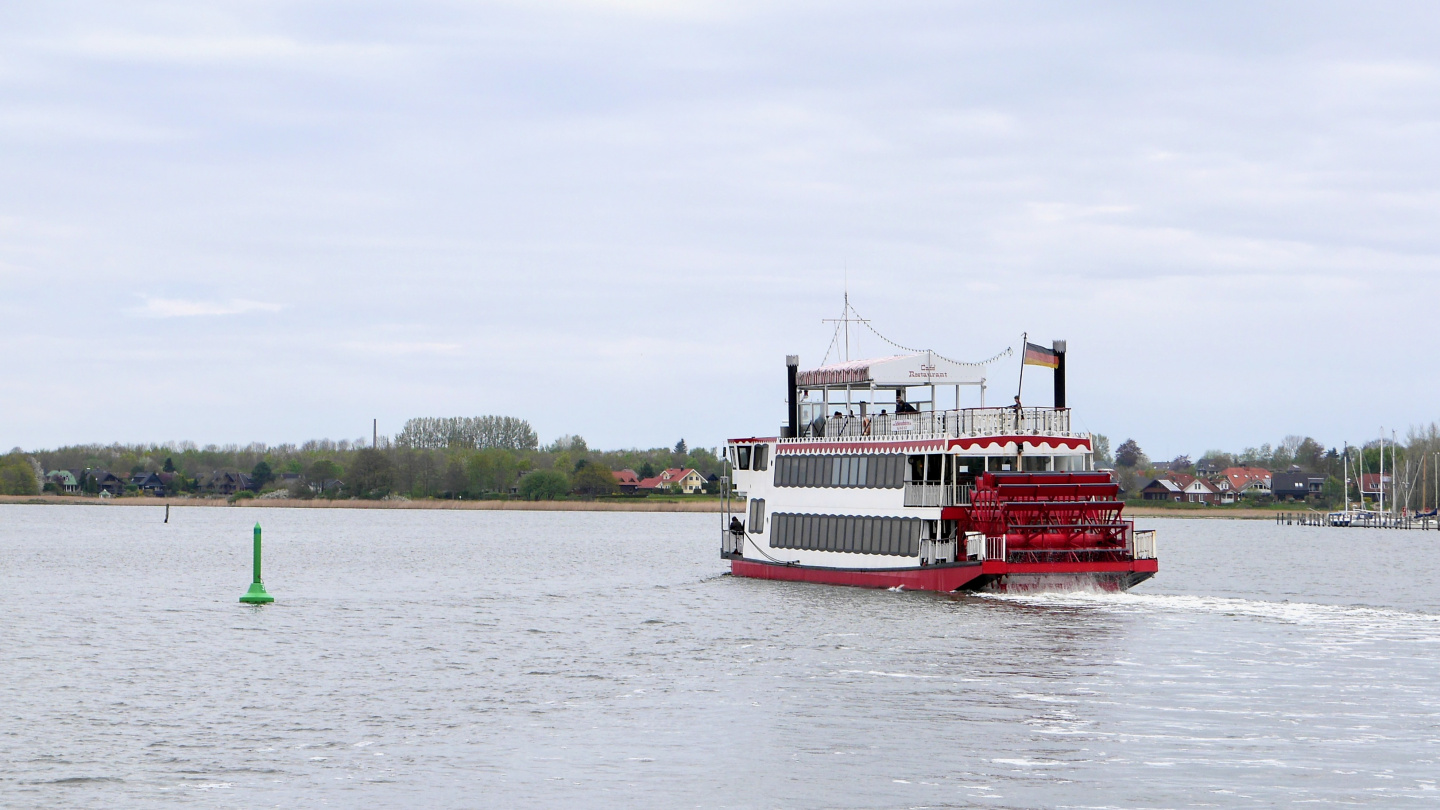 When we moored her alongside at Ancker Yachting marina it felt like being back home again. What a joy to be onboard even thou we will have several days of work while preparing her for the summer cruise. Next bigger task is to put the rig back on. It is now time to enjoy ourselves as the summer has arrived with Suwena.
Sailing Season Starts in Schrader Marina 9.5. – 10.5.