Fortunately we had run back to France on Saturday night. Strong westerly winds were blowing at sea and according to the weather forecast it would continue doing so for several more days. We acquainted ourselves well with the annoying feeling about not being able to continue westwards to Roscoff as the adverse winds were continuing and continuing. Next week we have to make a short trip to Finland and every morning we thought where we can leave Suwena for a few days. Of course we'd prefer our own berth in Roscoff but the wind kept blowing.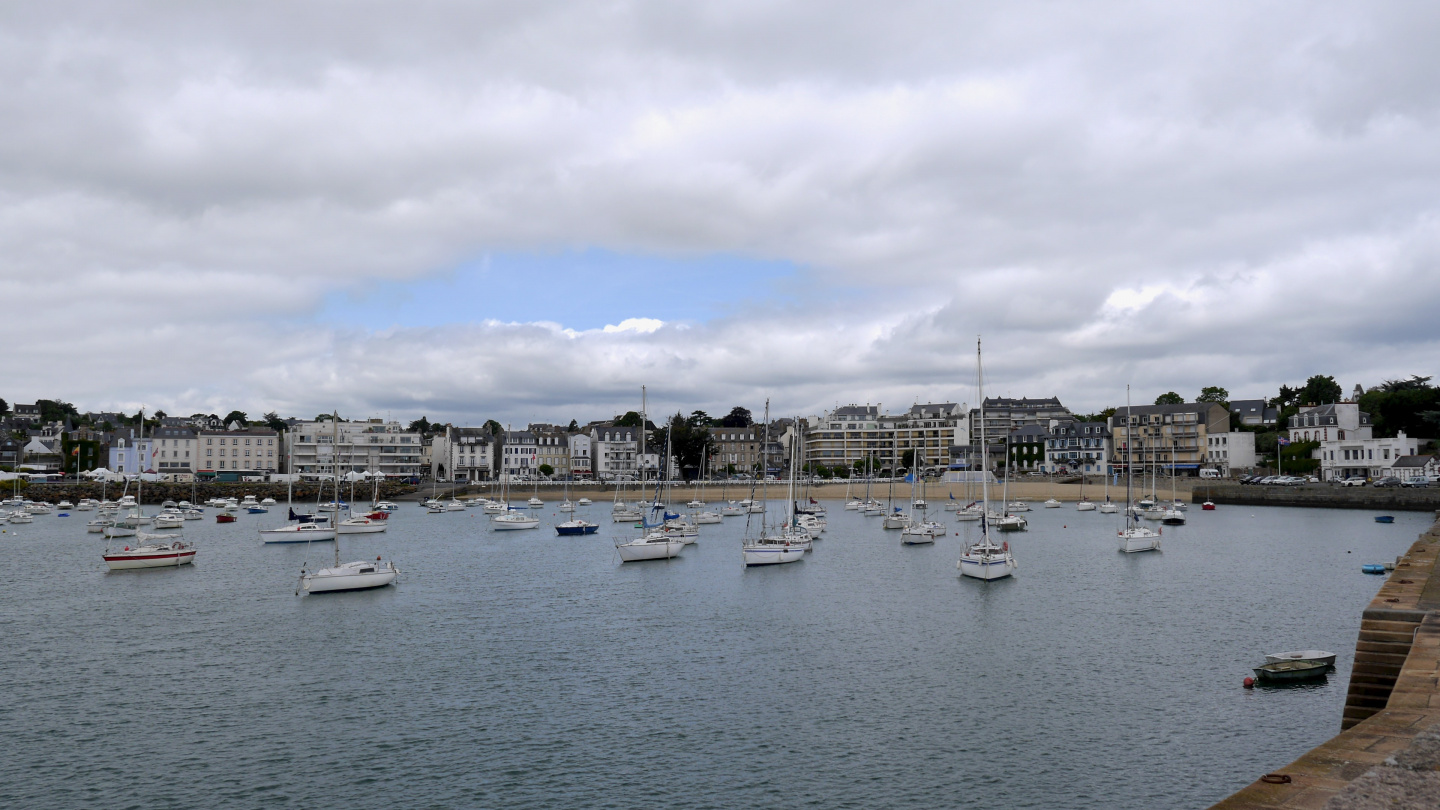 The prevailing winds are from the west in this area. Despite the strong western wind blowing along the coast of Brittany, still the southern coast of St Malo Bay is rather sheltered in this wind. The shoreline of the bay curves south and effectively creates a barrier for an incoming Atlantic swell. The boats kept sailing along the 50 miles of the coastline from the corner of Île-de-Bréhat until St Malo. This all was not very helpful to us. We imagine that by going around the northern corner of Île-de-Bréhat the real Atlantic face would have been revealed and we were not in a mood for going against the wind and heavy swell towards Roscoff.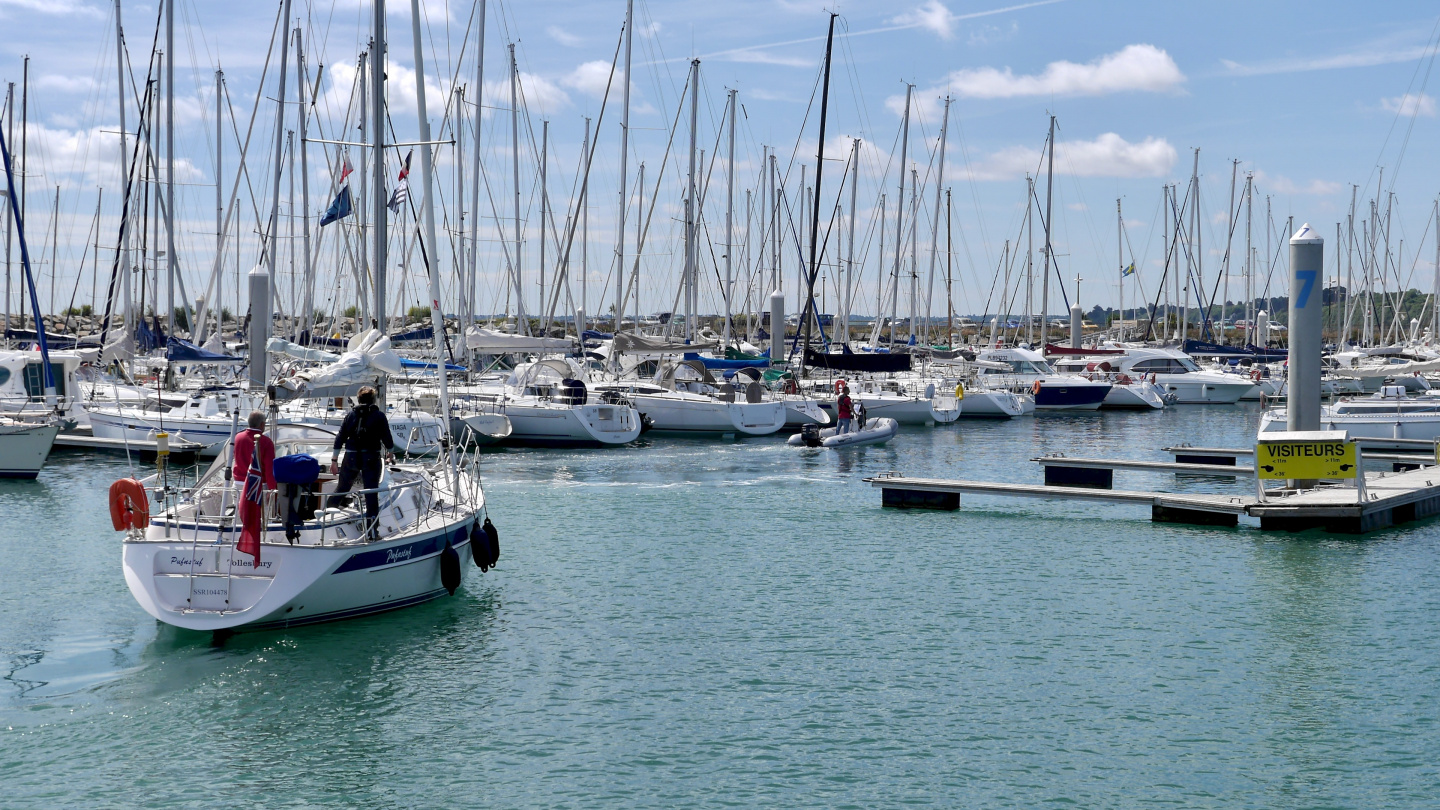 Finally we decided to settle down in Saint Quay Portrieux and enjoy the French coast. The pontoons were in good shape and after following the marina operations for a few days we felt that there would be no problems leaving Suwena here during our trip.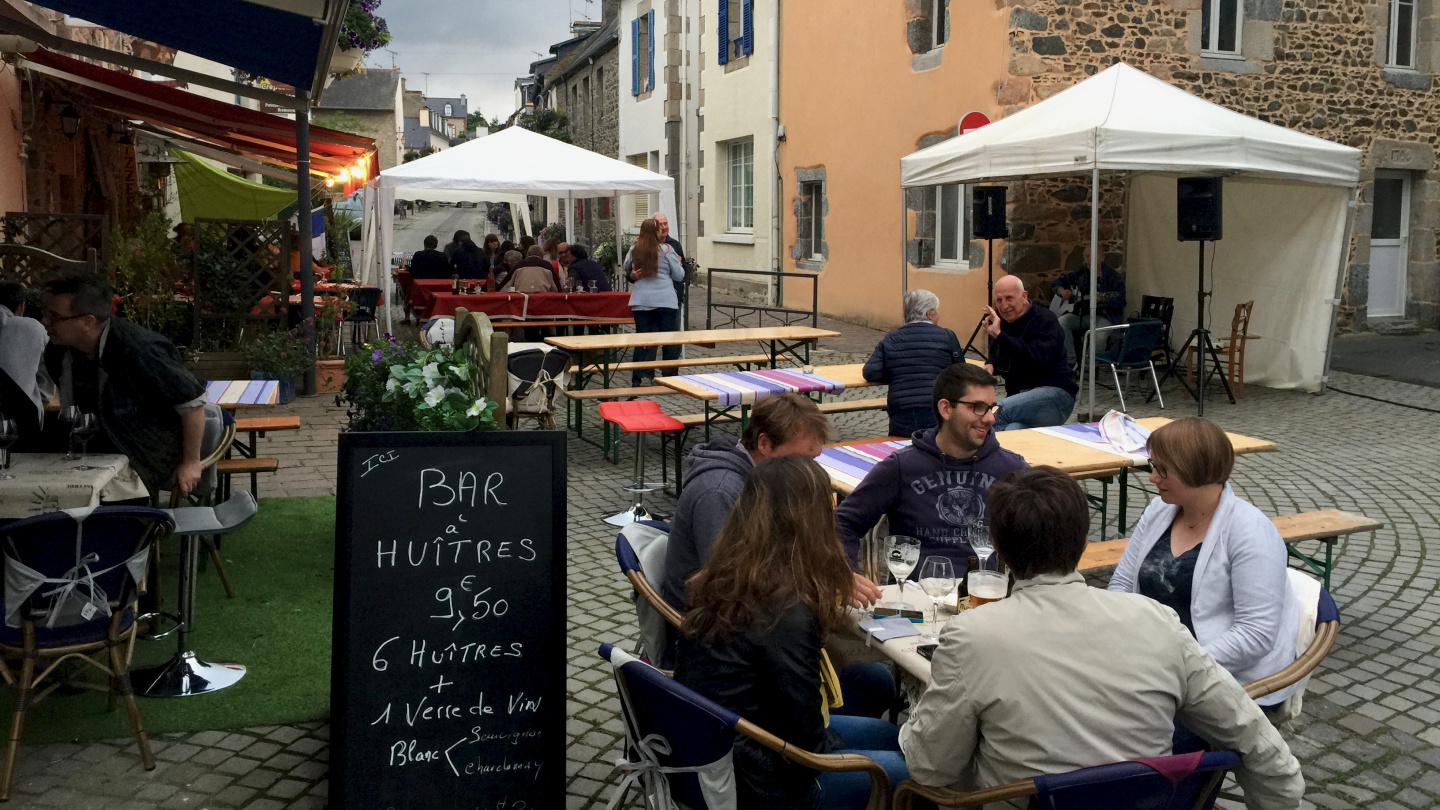 There is a marina and also a fishing port in the harbour of Saint Quay Portrieux. It is very well protected by a huge breakwater and open 24h regardless of the tide height. The latter is rare here on the coast of Northern Brittany as the tidal range is from 8 to 10 metres and many harbours are open only a few hours around the high water. We used the snubbers on mooring lines because the fishing boats were departing daily in the early hours and they weren't very subtle with their wake.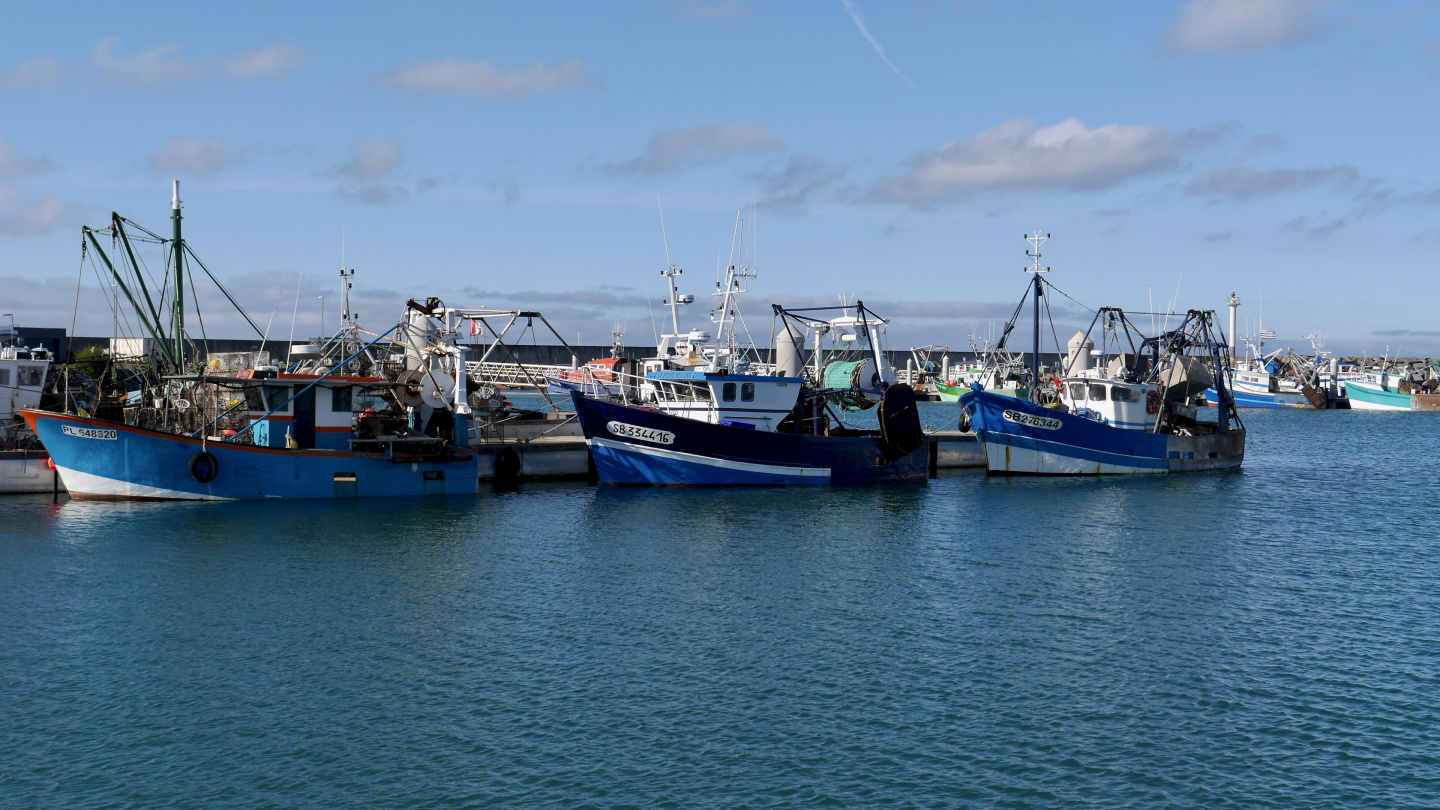 Now that we had a longer stopover we really benefited from our two marina loyalty cards. Firstly we had a Porte Escales card and this entitled us two first nights for free. We also got with a Transeuope Marinas card several days at half price. This was a real saver for us.
We finally understood why French harbours are full of small motorboats with a miniature cabin in the middle. Also in this harbour there were hundred's of boats like this and there were a constant stream of boats going for a fishing trip at a nearby sea area. The water in North Atlantic is cold even in the middle of the summer. Even if there is a heat wave in inlands, still the breeze at sea is rather cold and some kind of wind shelter is paramount there for keeping the fish but not the fisherman frozen 🙂 There are one thousand berths in the marina of Saint Quay Portrieux, from which about 700 to 800 have small motorboats like this waiting for a spin at sea all year around.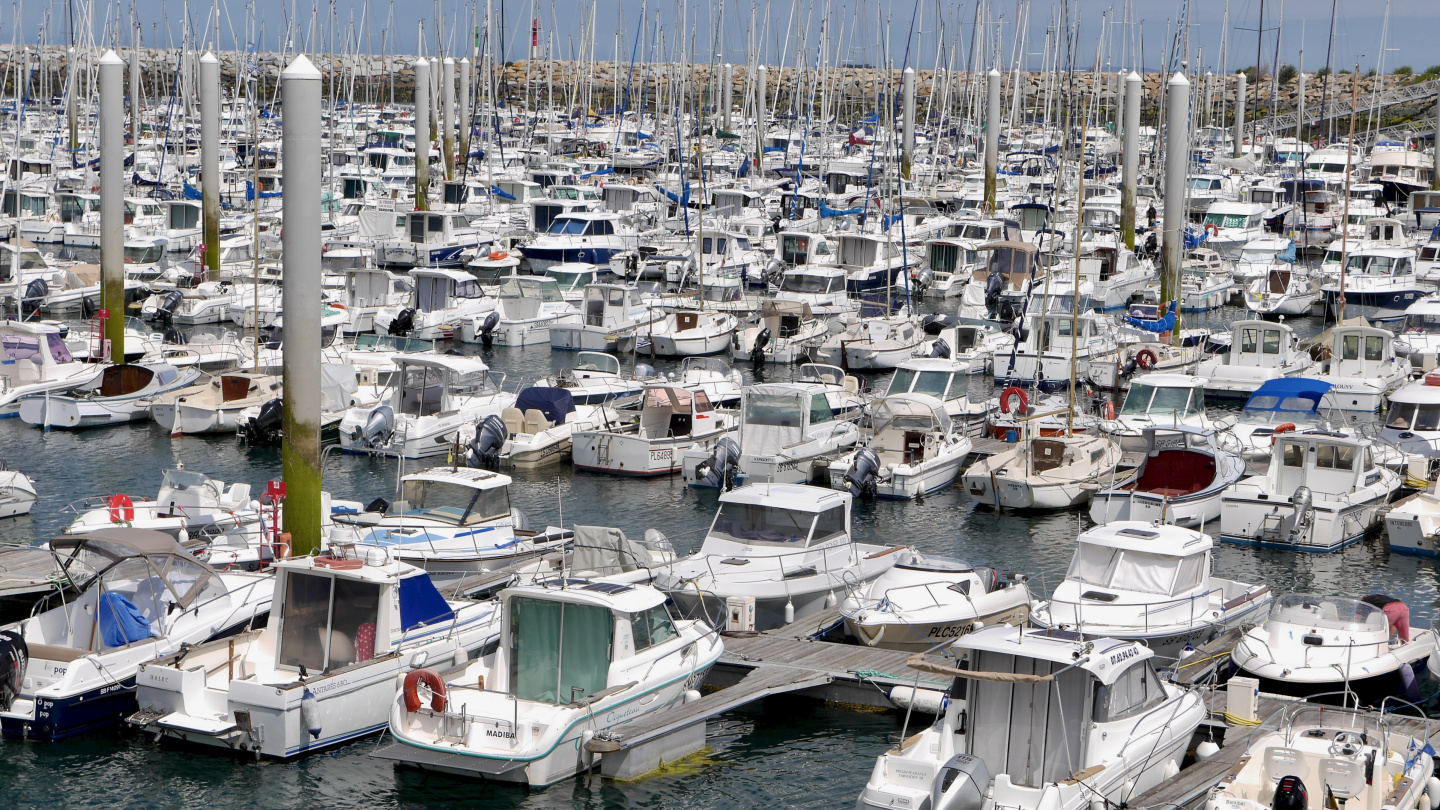 Brittany is famous for its beautiful coast, rose granite and of course 2000 kilometre long coastal path. This of course does not include the trekking paths zigzagging inland. There were quite a few hikers and friendly bon jour was wished for all oncoming walkers.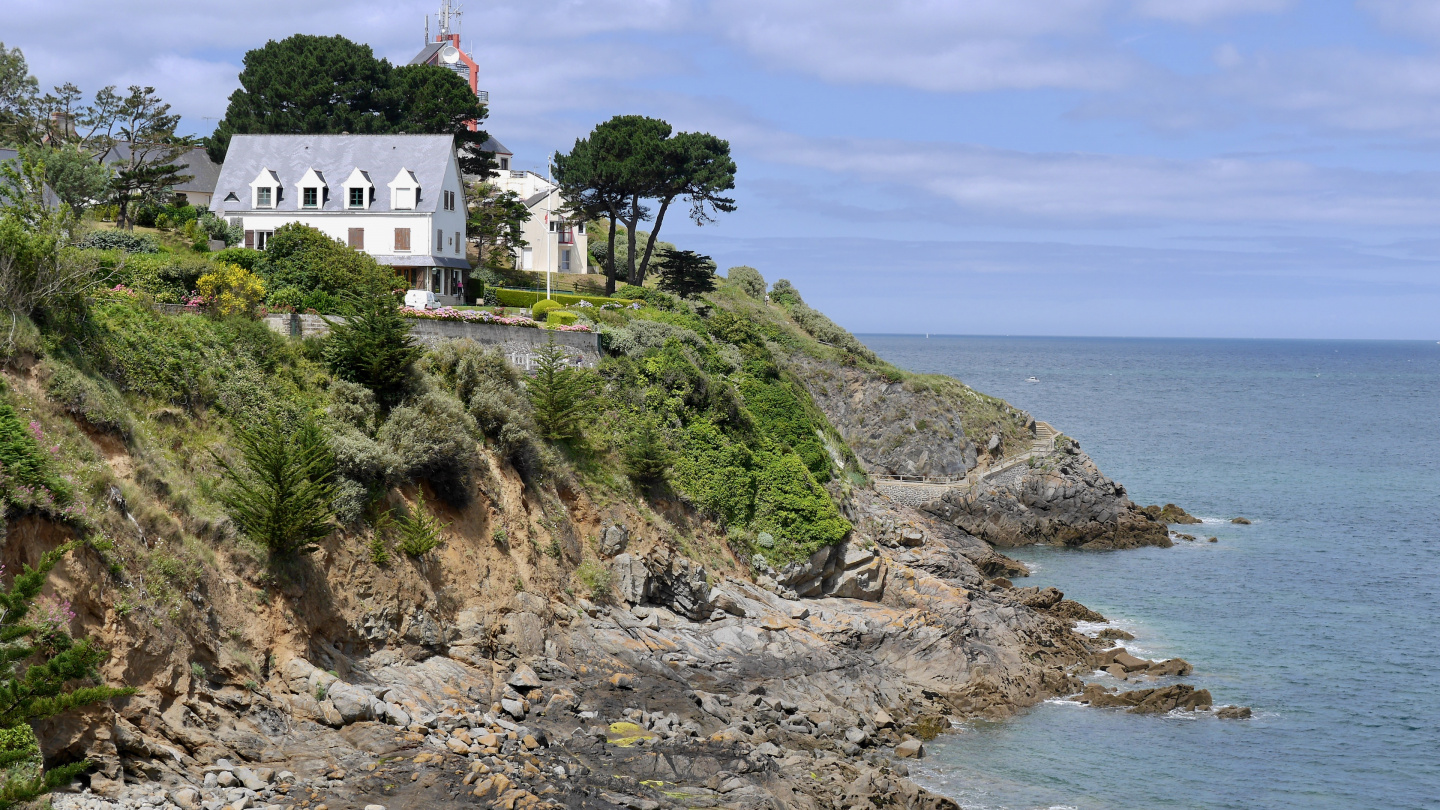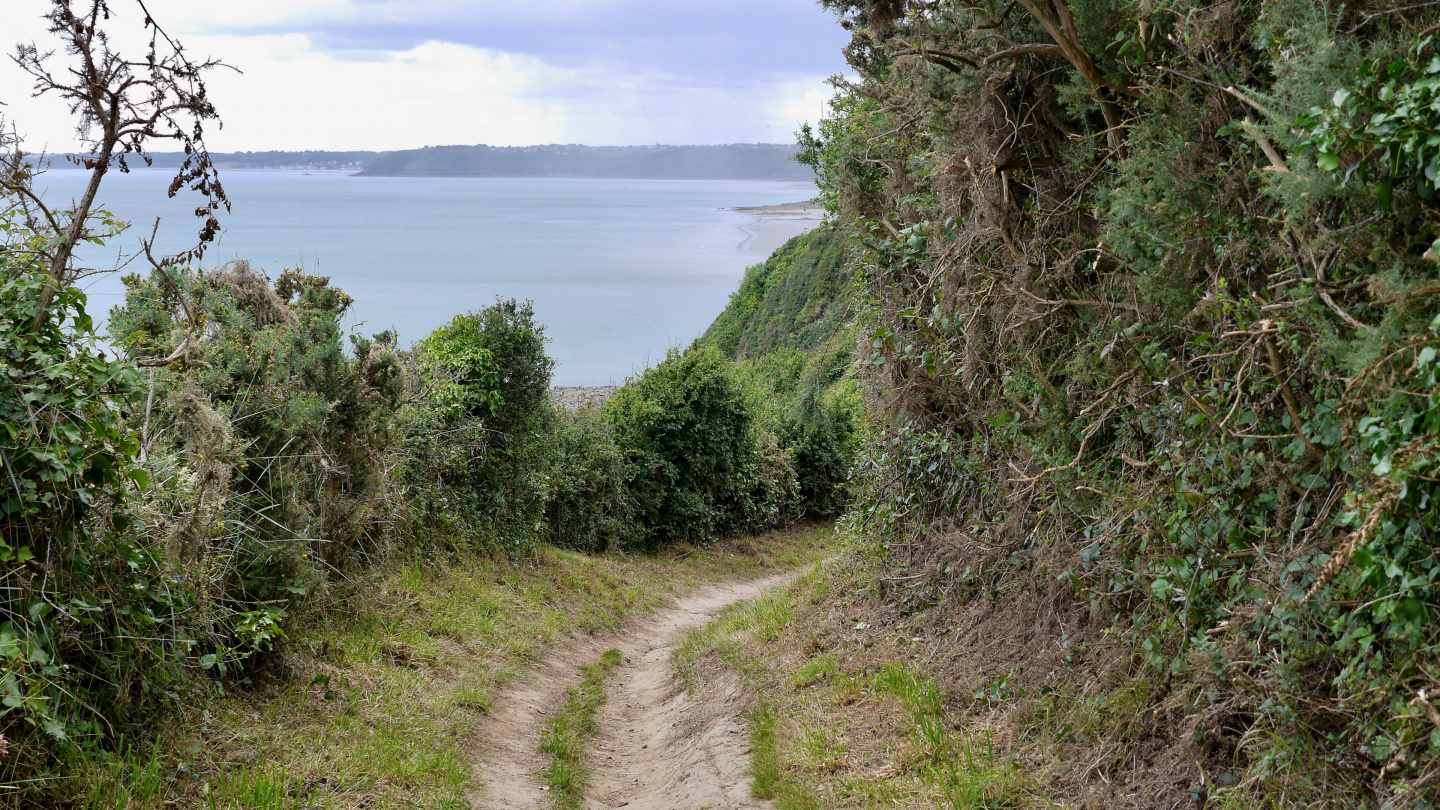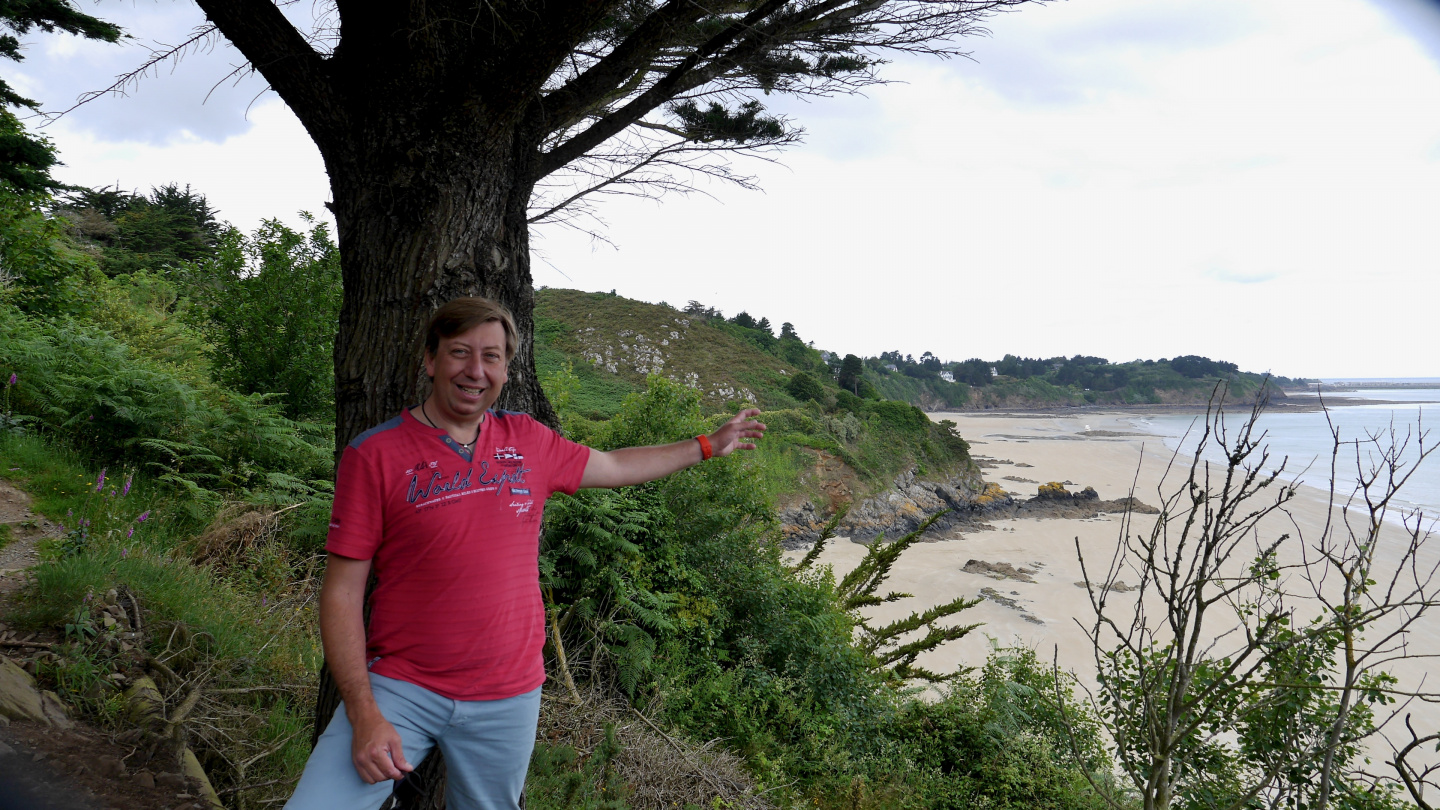 One day we made a target to walk into the next town Binic that is comfortable 8 kilometres away. The path was meandering up and down following the coastal hills on the shore of the St Malo Bay. As a town, Binic is cosier compared to Saint Quay Portrieux as there is a lively old town with walking street, shops and restaurants. The harbour however is much smaller and it's behind the lock. There are a few visitors' berths and for a day or two visit it would be a great place.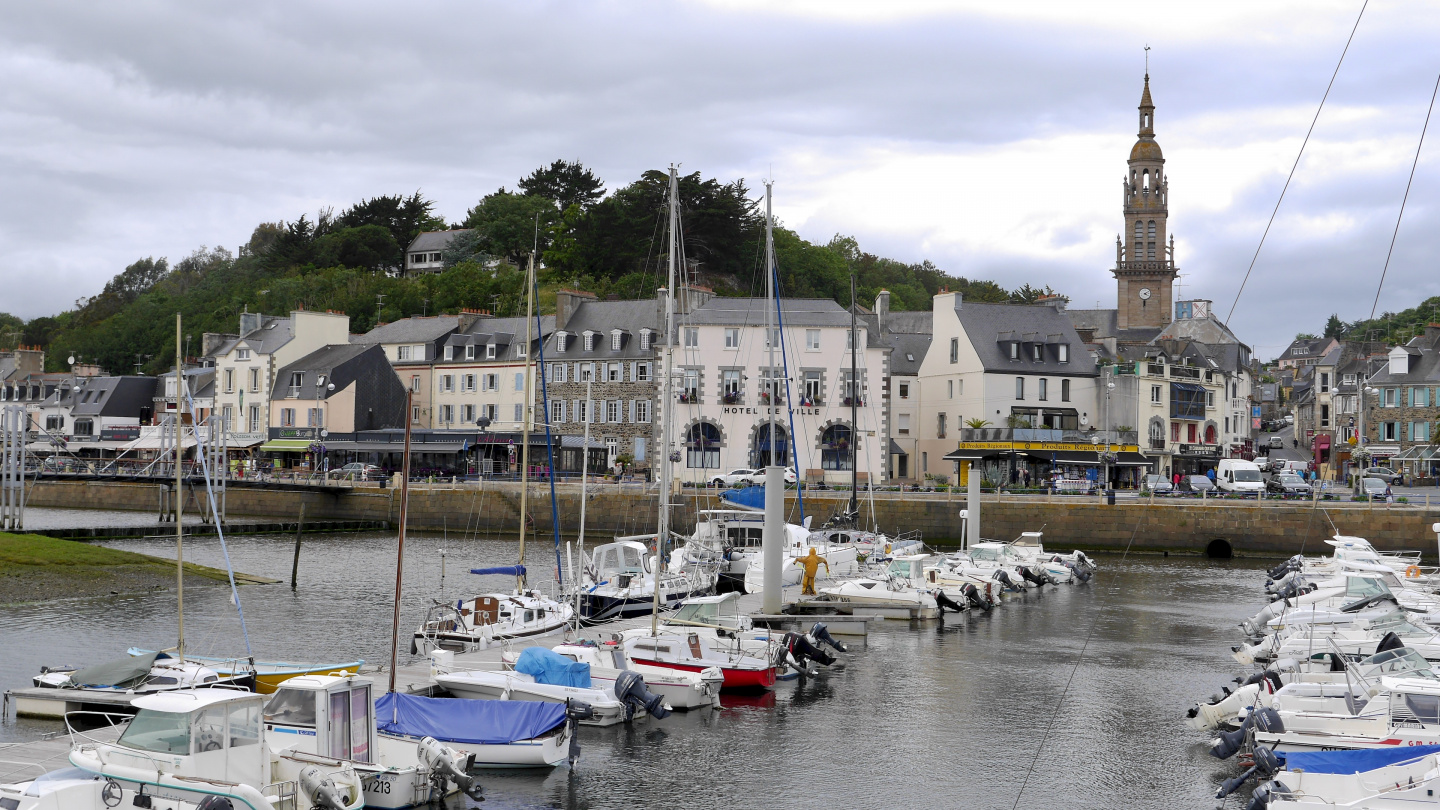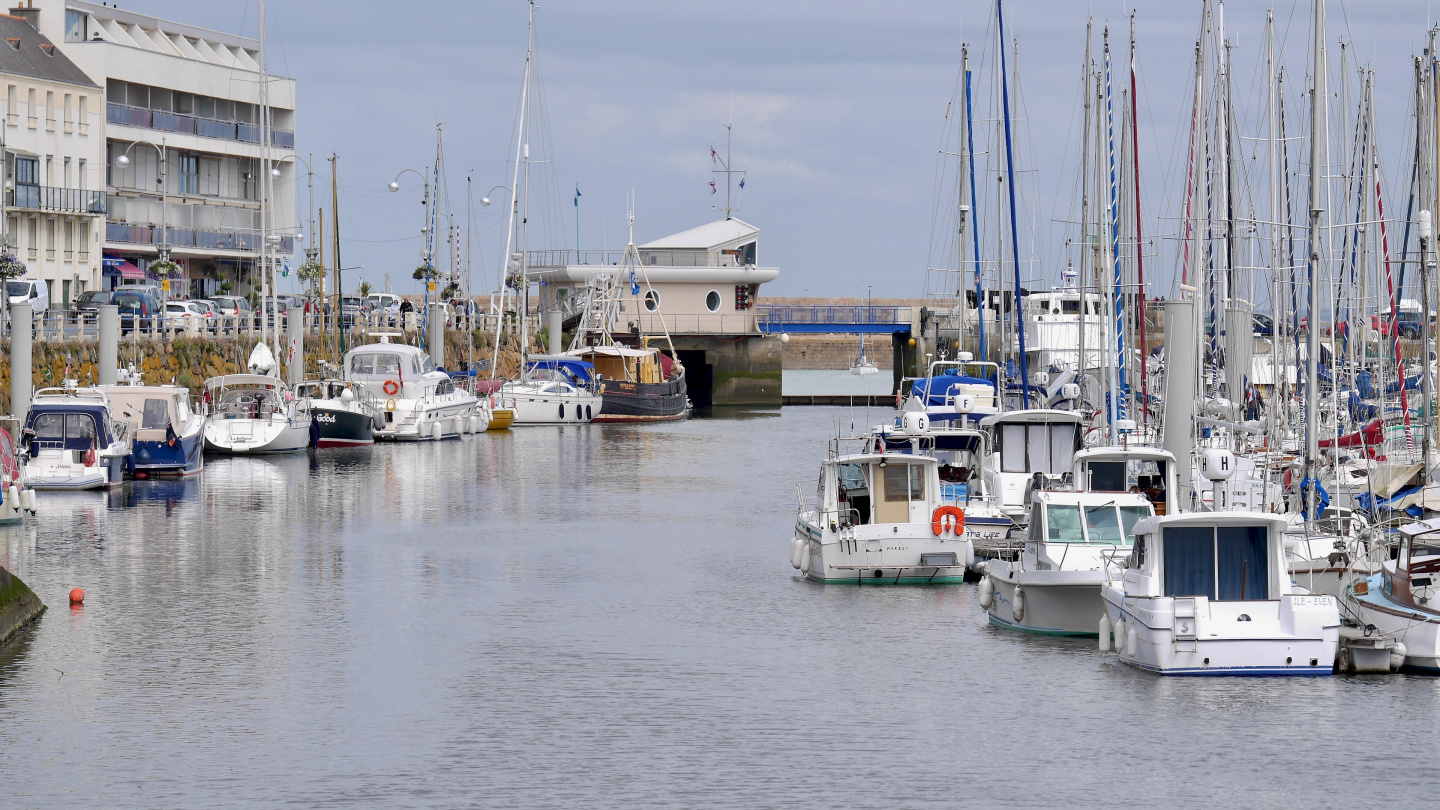 We also took a bus ride to the next bigger town. The trip to Saint Brieuc is only 45 minutes by bus. Of course our main task was to pick up the TGV train tickets for the trip to Paris the following week. After fetching the tickets we spent the rest of the day as tourists in a shopping street.
Suwena stayed waiting at the berth of St Quay Portrieux when we departed on Monday morning, first by train to Paris and then by plane to Finland. Simultaneously the low pressure which has been sitting over the English Channel for 10 days started moving northeast and travelled with us to Scandinavia. It is a rare that one can enjoy the same low pressure twice 🙂
When we returned to Suwena after three days Bretagne was finally enjoying the sunshine and we felt like we had returned into a new summer harbour.
Saint Quay Portrieux 26.6. – 8.7.