At breakfast on Friday Andrus suddenly asked "Shall we go to San Francisco?" I replied laughing "Of course, maybe the weather is better over there". My first thoughts were, how to get flight tickets and where to leave the boat. Life as it seems however was not so difficult, only 36 nautical miles south lies San Francisco of the old continent!
The weather forecast was promising one beautiful day before several days of rain will start. Originally, we planned to go to Muros but sunny day at the bay of San Francisco sounded inviting – so be it.
The shipping forecast had forecasted 2.5 metre swell at sea and it was rather accurate, making us roll quite a bit. At lunch time we're just passing the cape of Finisterra and Andrus proposed that we take shelter on the bay behind it for having lunch. It was a way more comfortable to cut the salad ingredients in a quiet bay and having seafood salad before continuing on restless sea.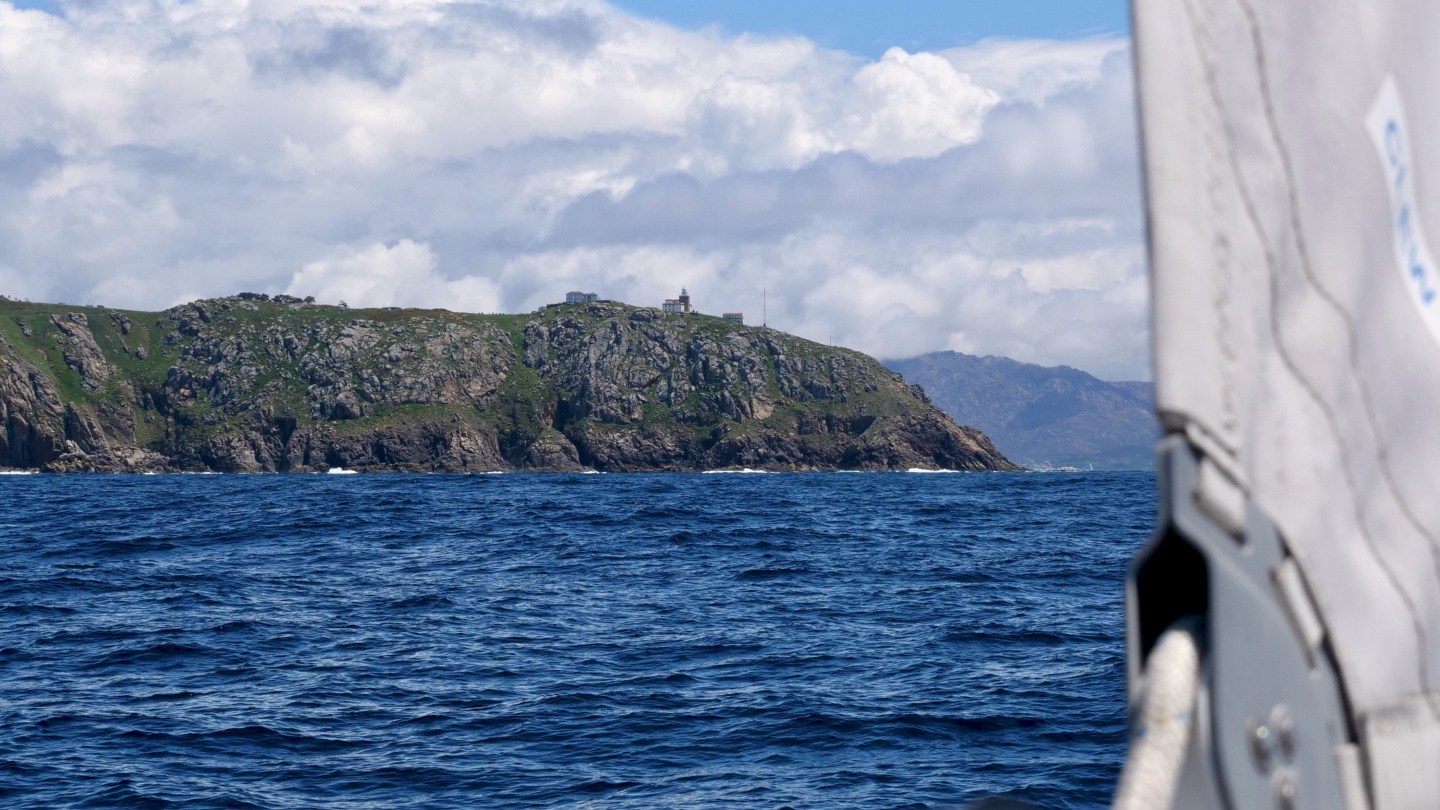 The Sun however was well hidden behind the clouds despite of promises of the forecast. When we arrived in the Bay of San Francisco there was a French yacht just putting theirs's hook down. When our anchor had dug into the sand the Sun suddenly came out and we had a beautiful evening and next morning in a picturesque anchorage.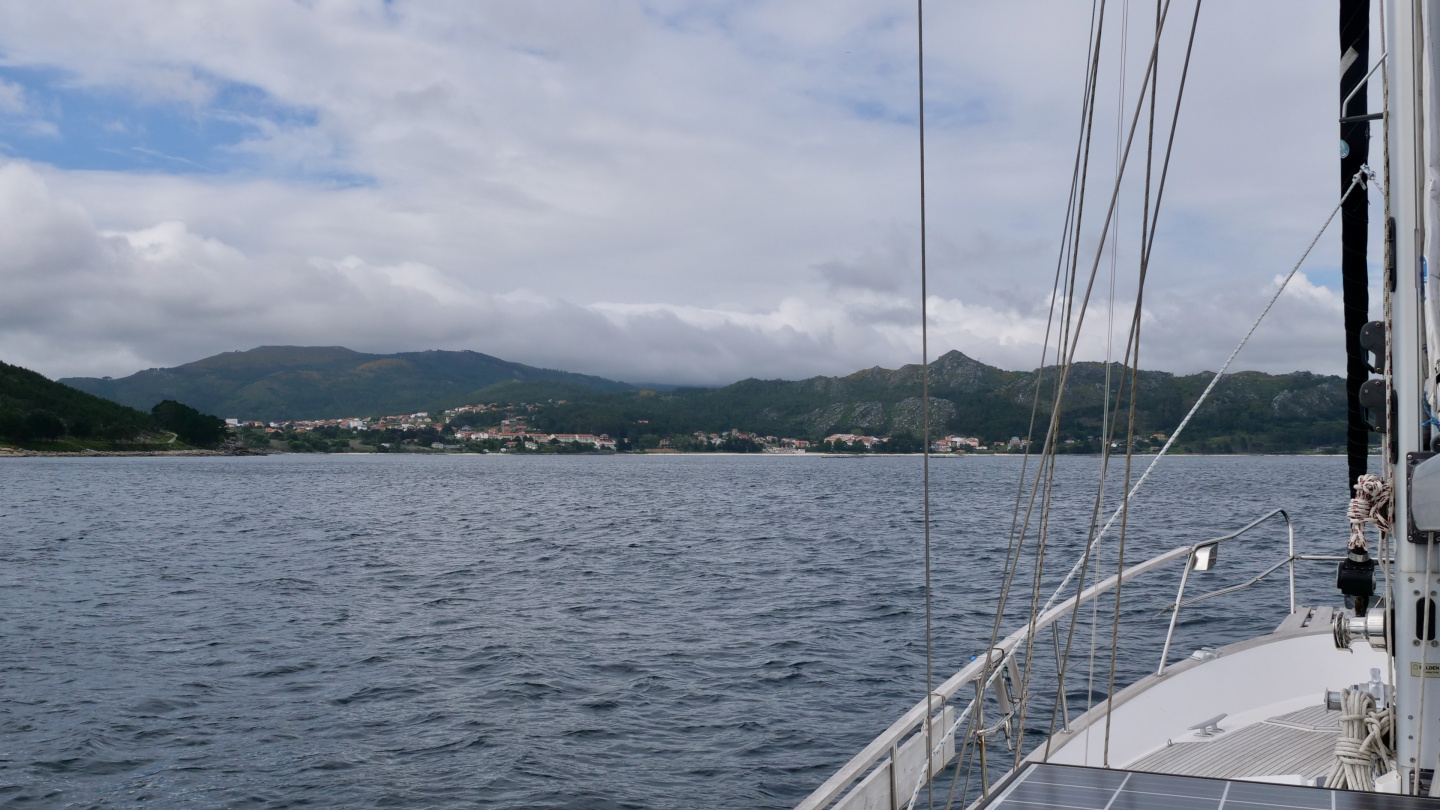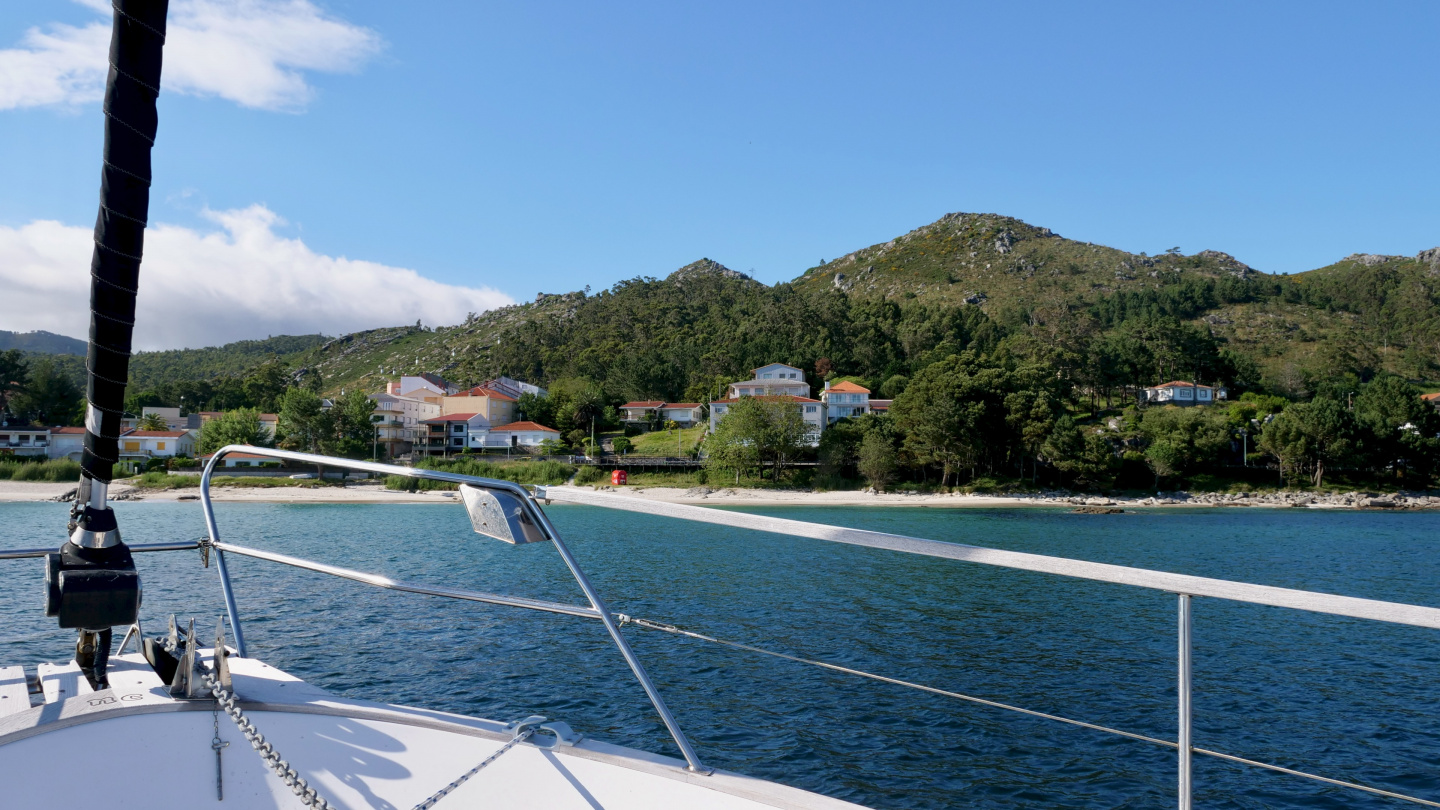 For Saturday the forecast had changed into strong wind and rain, so next morning in wistful feelings we weighed the anchor and departed to next port of call.
San Francisco 1.6. – 2.6.