To have a little breath between boat chores we rented a car and went sightseeing of Galicia. The most famous place must be the Cathedral of Santiago de Compostela that was built in 1075 – 1211. The shrine of St. James inside the cathedral have been for over thousand years one of the major pilgrimage destinations in Europe. Over one hundred thousand pilgrims walk the Way of St James (Camino de Santiago) annually. We saw pilgrims everywhere and they were easily distinguished from a long walking sticks in hand. It was also a good to see that the cathedral is in everyday usage and there was visible wear from many feet and hands passing through.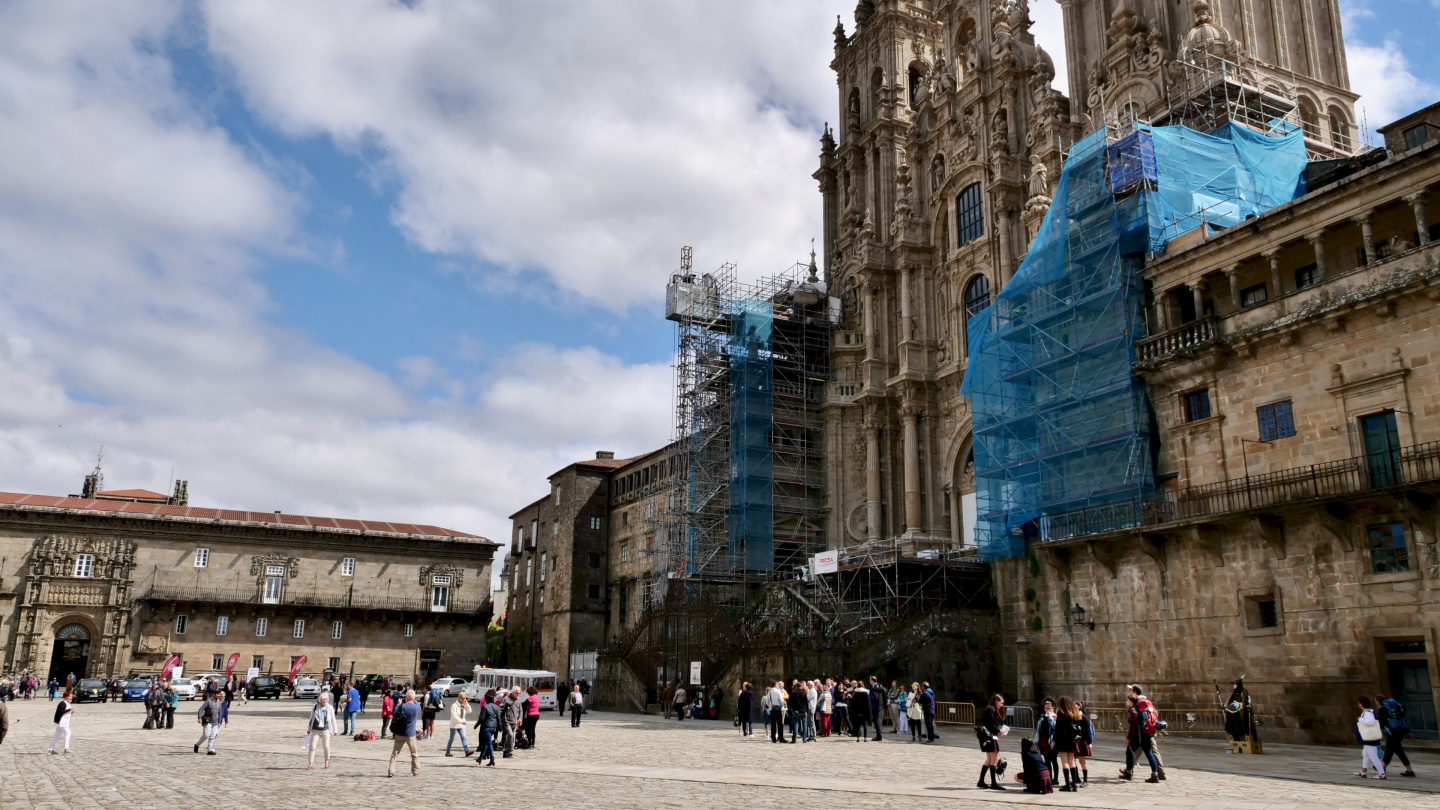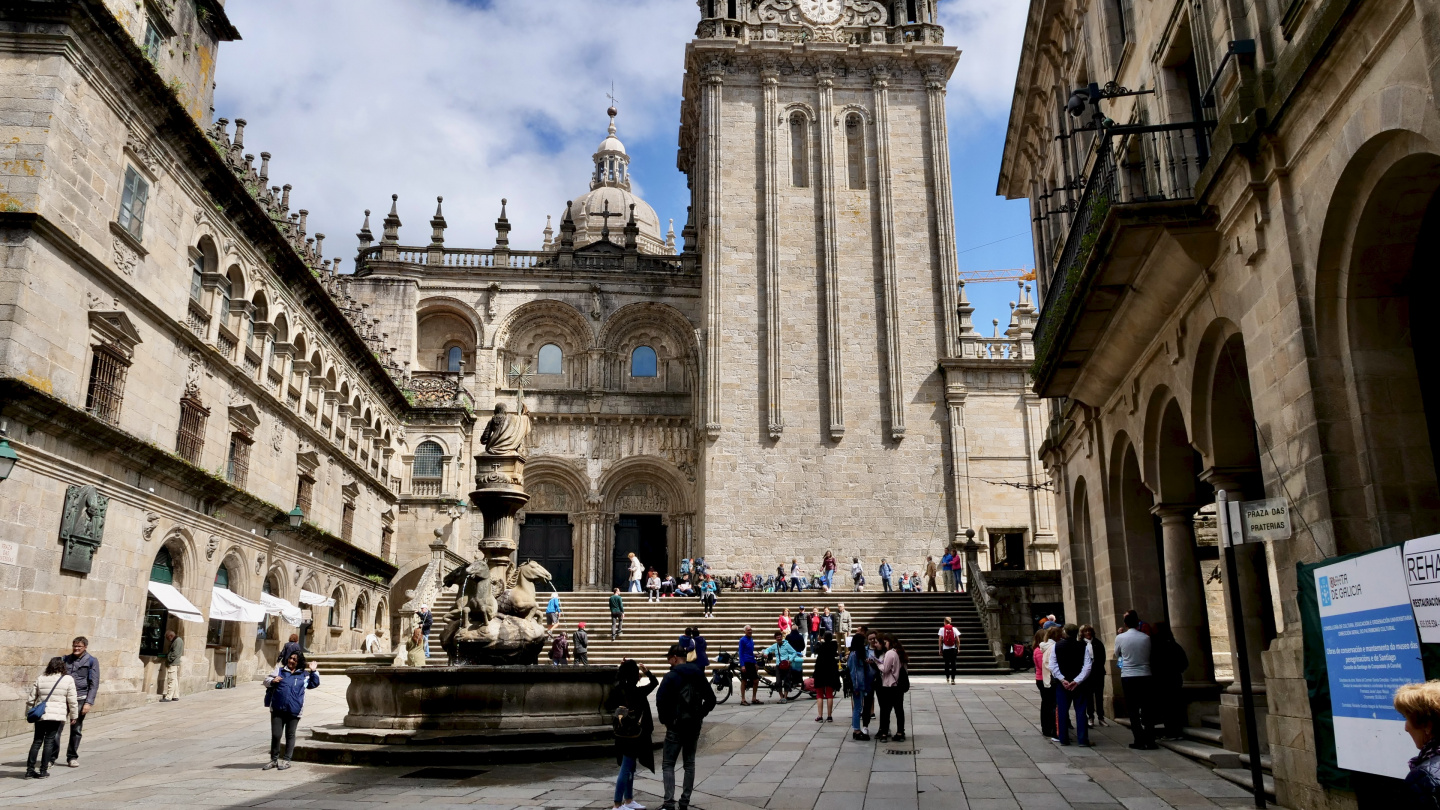 The university of Santiago was already founded in the early 16th century. It is still a major part of the town and we could see young students buzzing around everywhere creating energetic and lively vibe. Overall, we could see that Santiago is doing rather well.
We continued on a scenic route of Galicia. Next stop was to have a walk on magnificent four kilometer long sandy beach of Palya de Carnota. The day was sunny but windy and thus we had the whole beach on our own.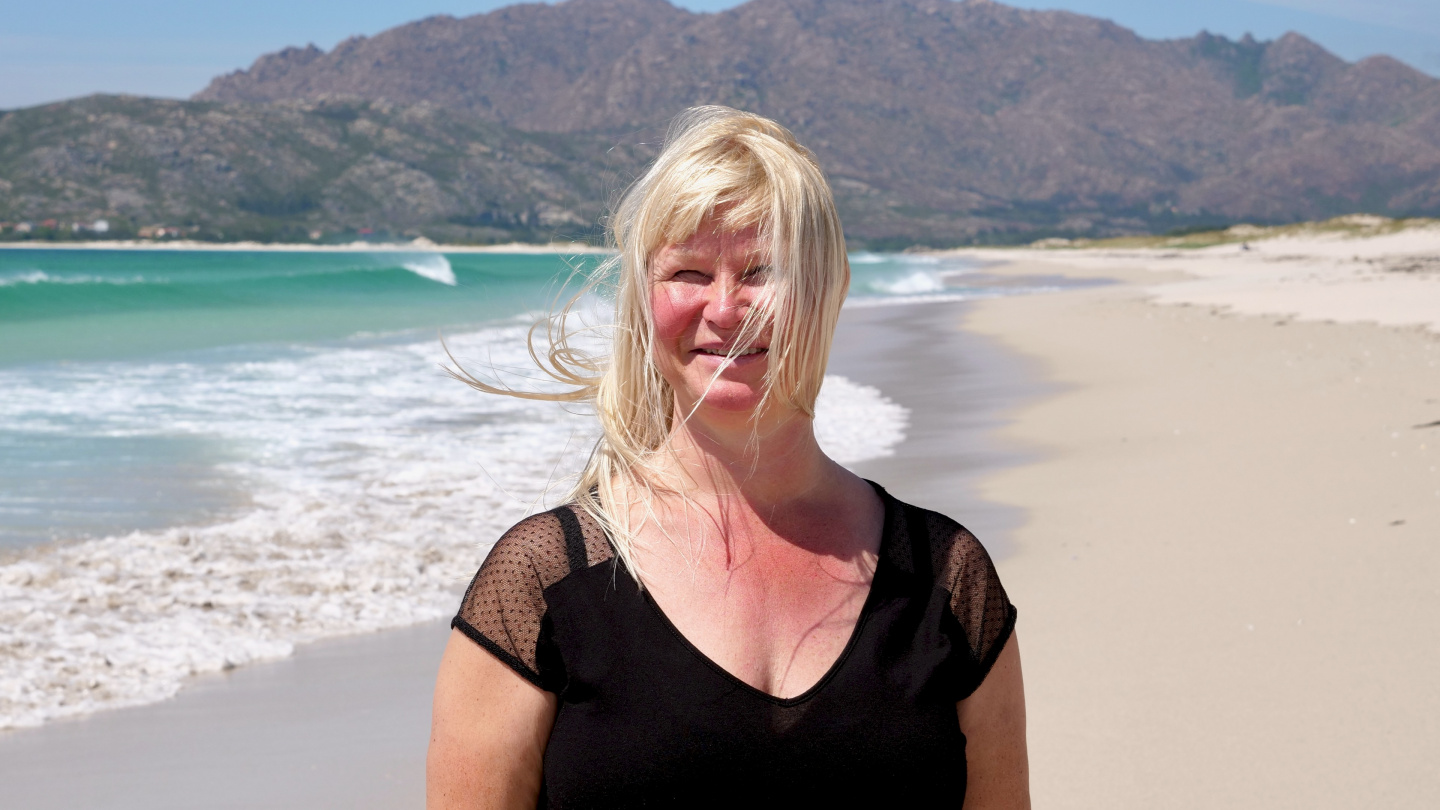 Then we headed to Mirador de Ézaro that is a popular challenge of bikers. The route is climbing from sea level up to 270 meters in a distance of 1.8 km and the deepest gradients are 30% steep. Our little rental car had quite a struggle going up the hill. For ourselves, we wouldn't even dream pedaling up with our tandem 🙂 From the above there was a fantastic view down to the village of Ezaro, the Atlantic ocean and of course to the land's end of Spain, the cape Finisterre.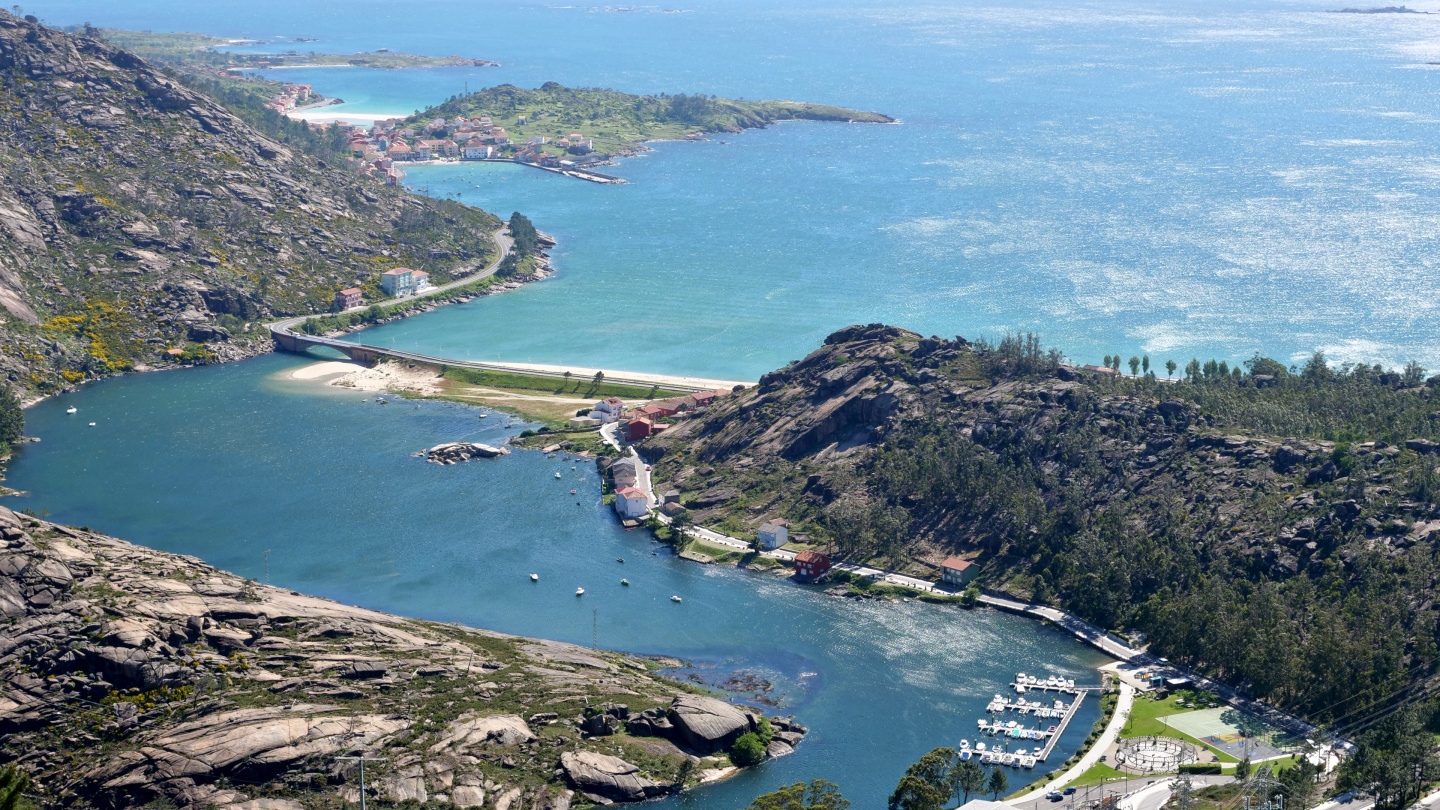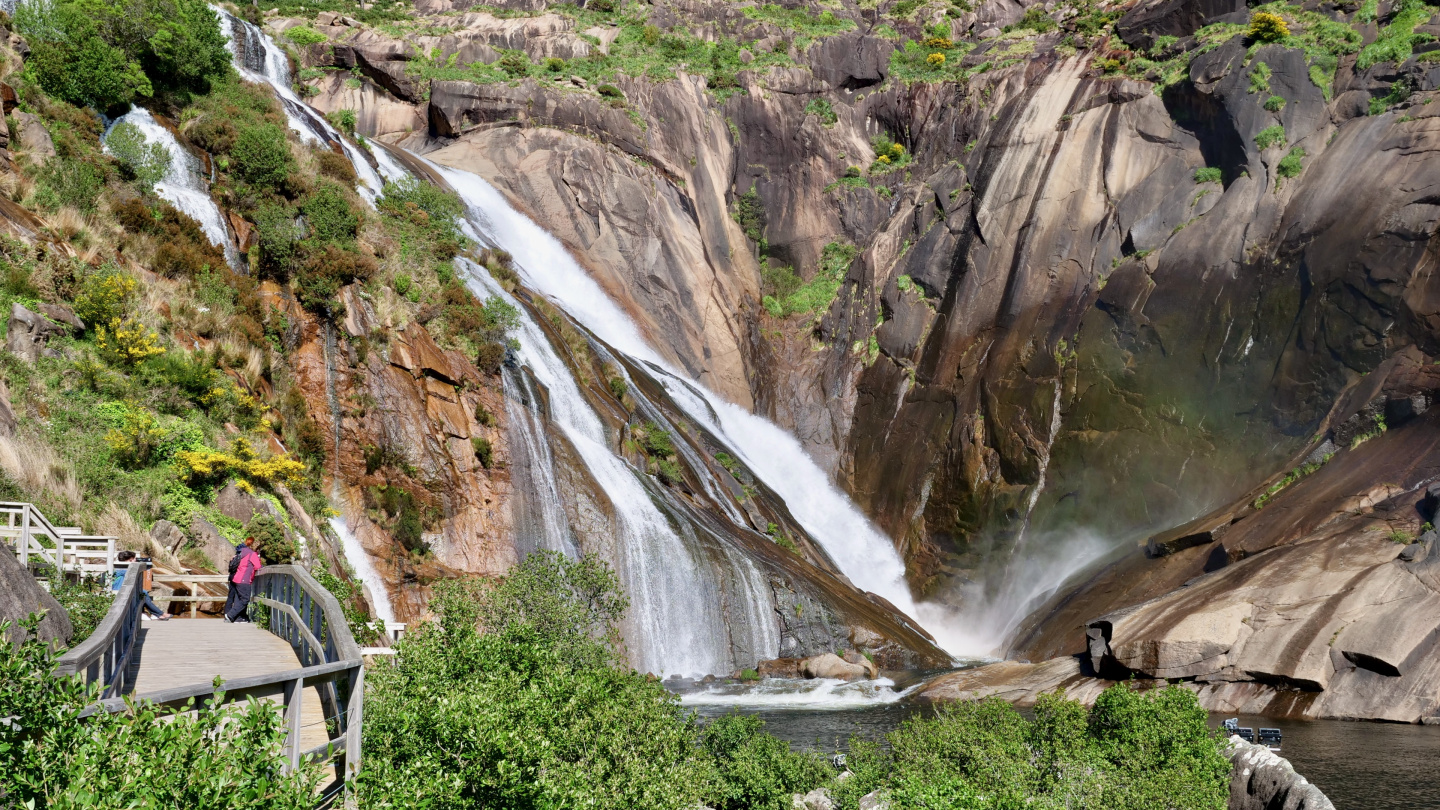 Every country has its own end of the world and in our sailing voyages we have visited already quite a few. Now it was time for the western land's end of Spain that is also the official end point of the St James pilgrimage route. Many who have arrived from afar will burn their shoes at the milestone of 0.000 km.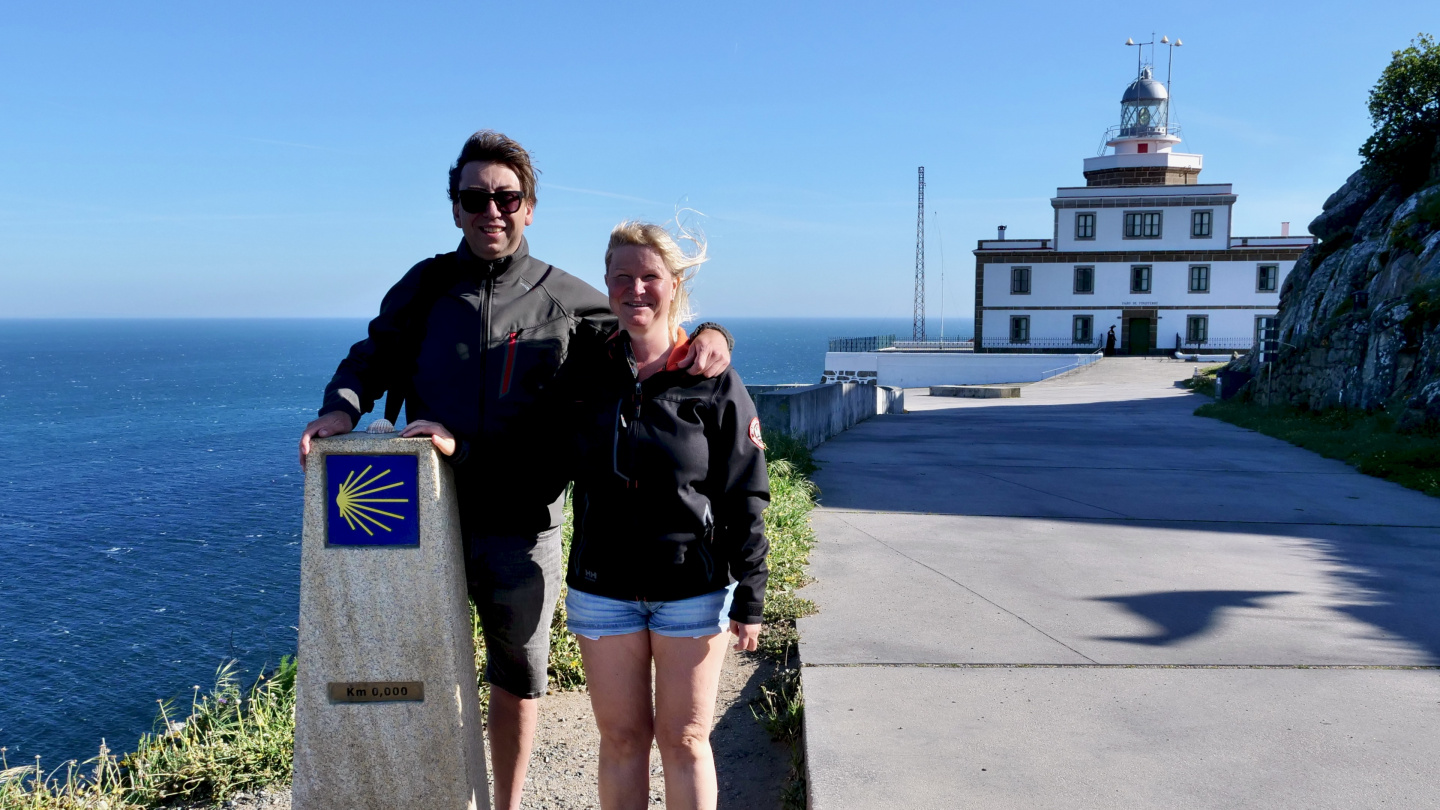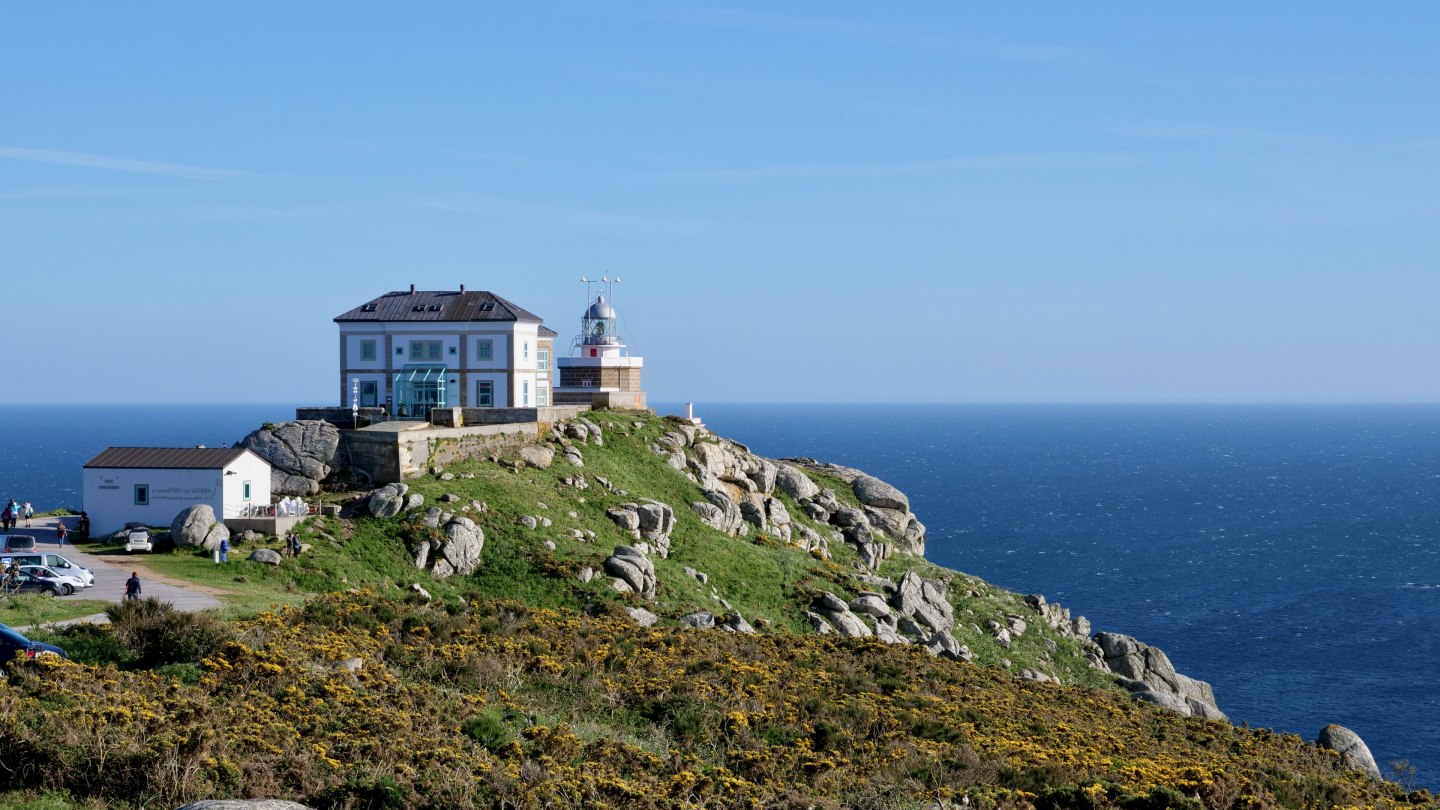 Next day we headed to the north from Sada. Our destination was the unbelievable natural beach Playa de Catedrales. At low tide the water is withdrawing and revealing hard sandy ocean bottom. 16 meter tall cliffs are rising vertically from the sand like the pillars in cathedrals. The feeling was high as we arrived just before low tide and could walk around easily without getting our feet too wet. We could only think how different this place will be in a few hours time when the sea is rushing back and swell is hitting the cliffs.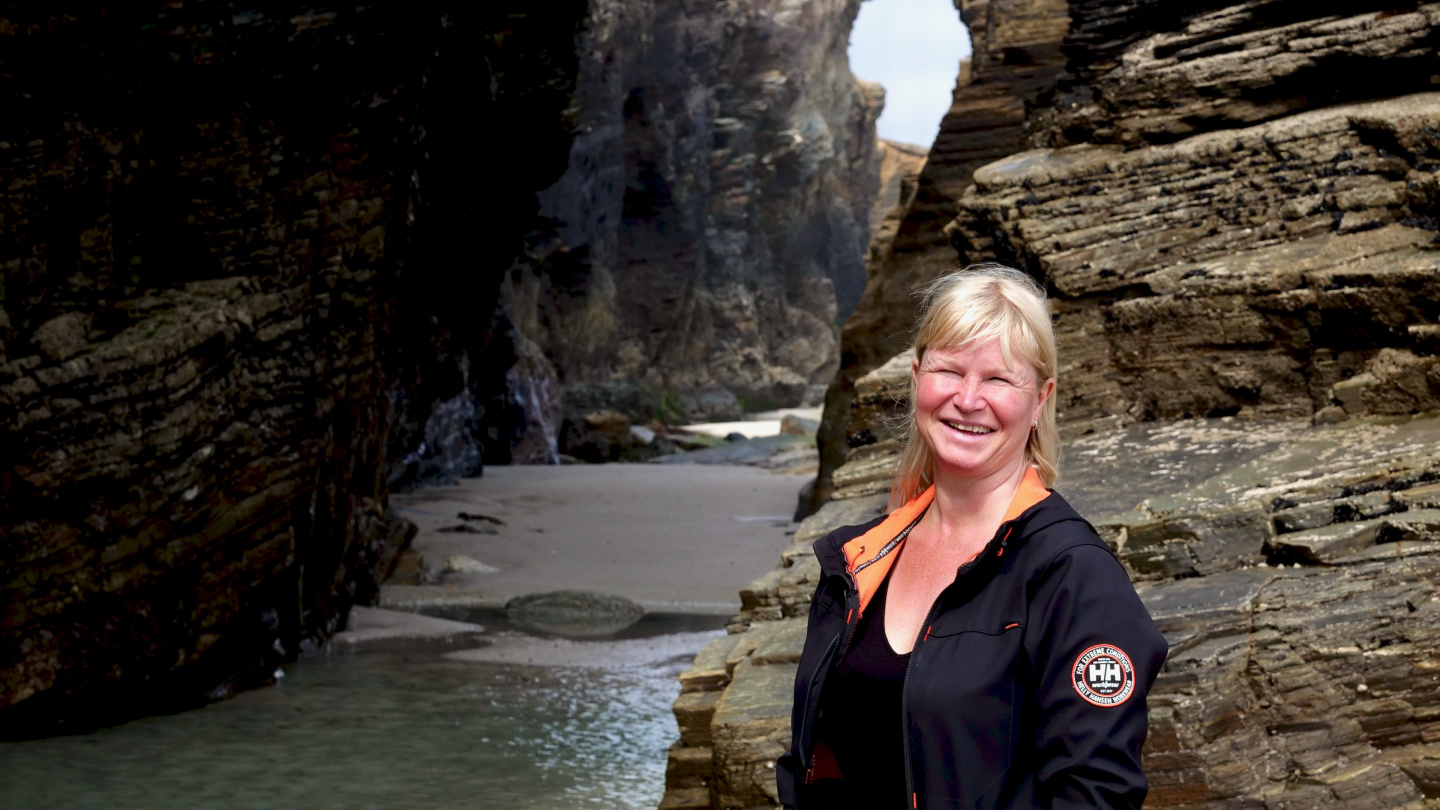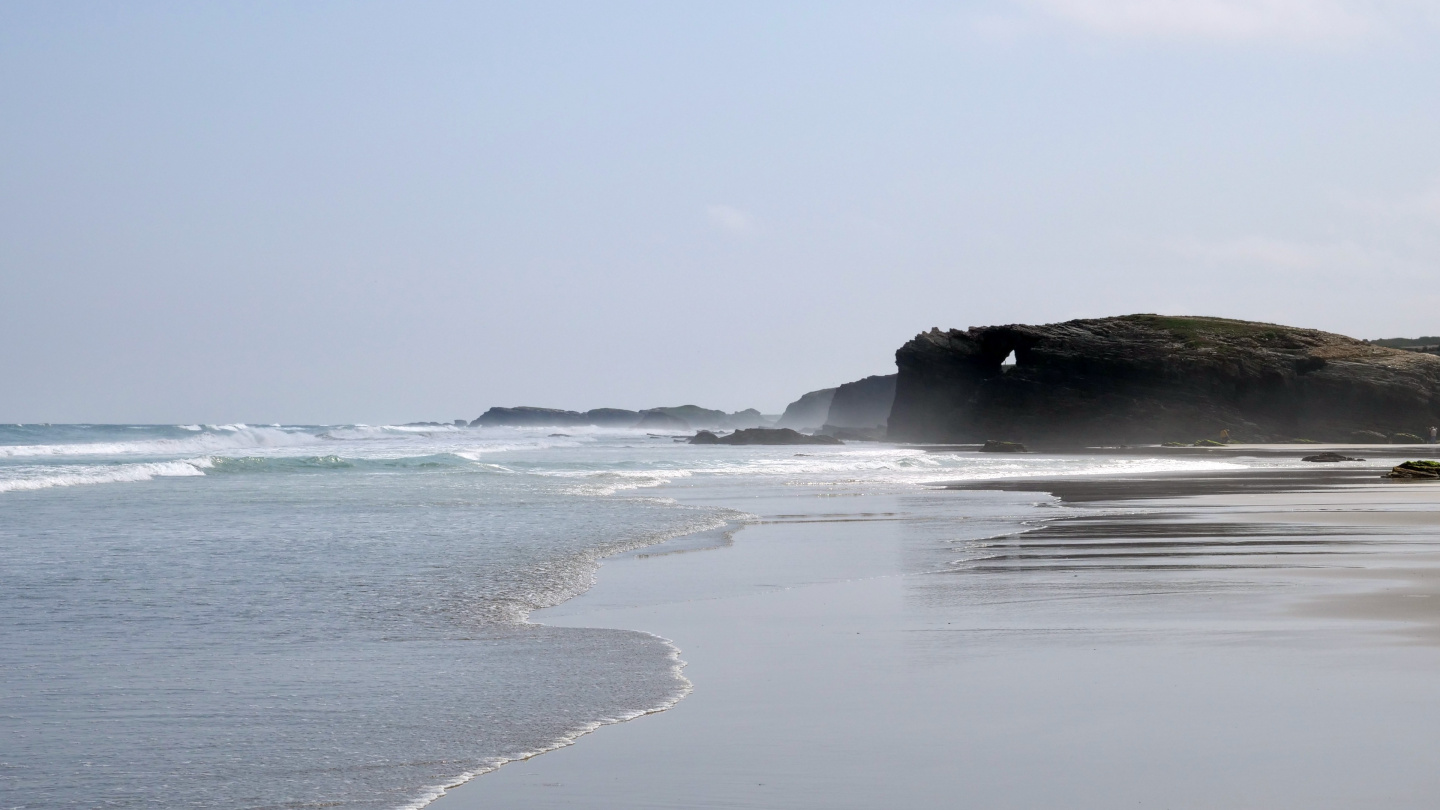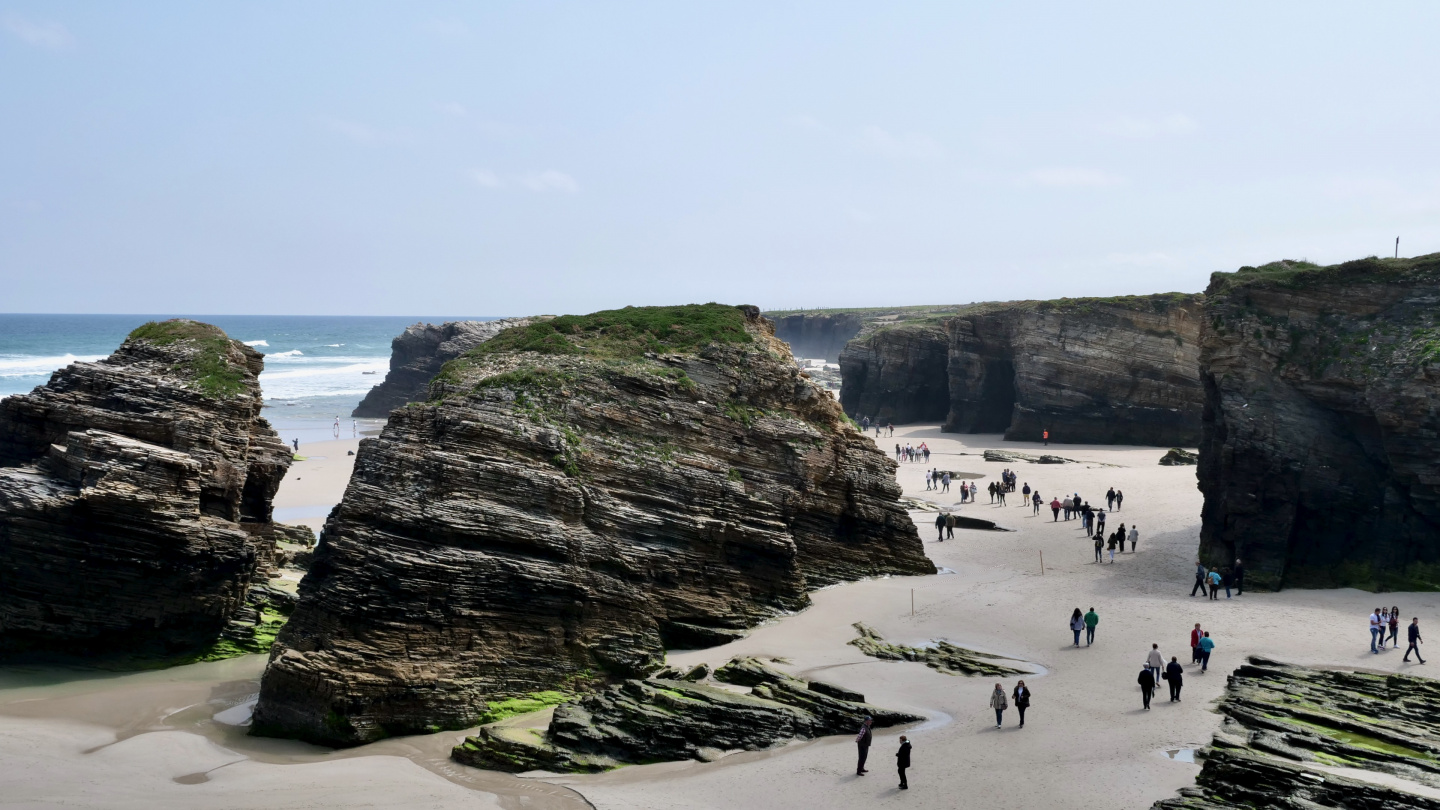 Now then we have had a sample of Galician scenery and Suwena's spring maintenance is about to be ready, it's time to start our summer voyage on Galician rías.
Scenic Route of Galicia 16.5. – 17.5.