When we visited Nauticat yard in April, Suwena was already floating in the test pool. It was great to see her in water.
When we visited Nauticat yard in April, Suwena was already floating in the test pool. It was great to see her in water. The boat is like a house in small scale with additional systems for navigation and propulsion. She has domestic water supply, air ventilation, heating, electrical, wastewater systems. All these devices are being installed and tested right now.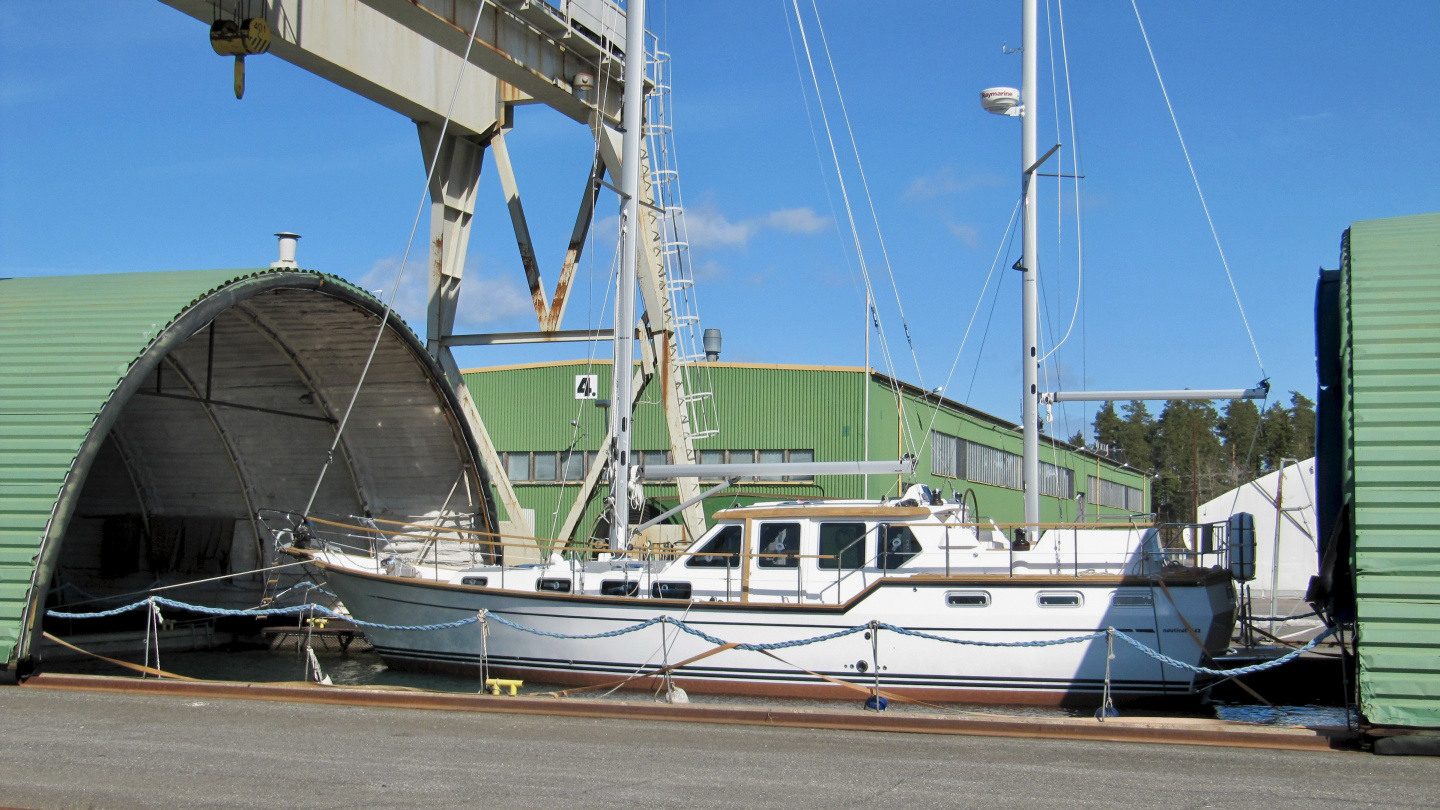 On test pool all devices are tested and at the same time the rig is assembled and tested as well. During our visit the building of the rig was not complete and she had no sails yet. However now the masts are up she was really noble looking. Suwena will have five sails: a furling mainsail 25.6 sq m, a furling genoa 48.5 sq m, a furling mizzen sail 11.2 sq m, a gennaker 114 sq m and a strom jib 13 sq m.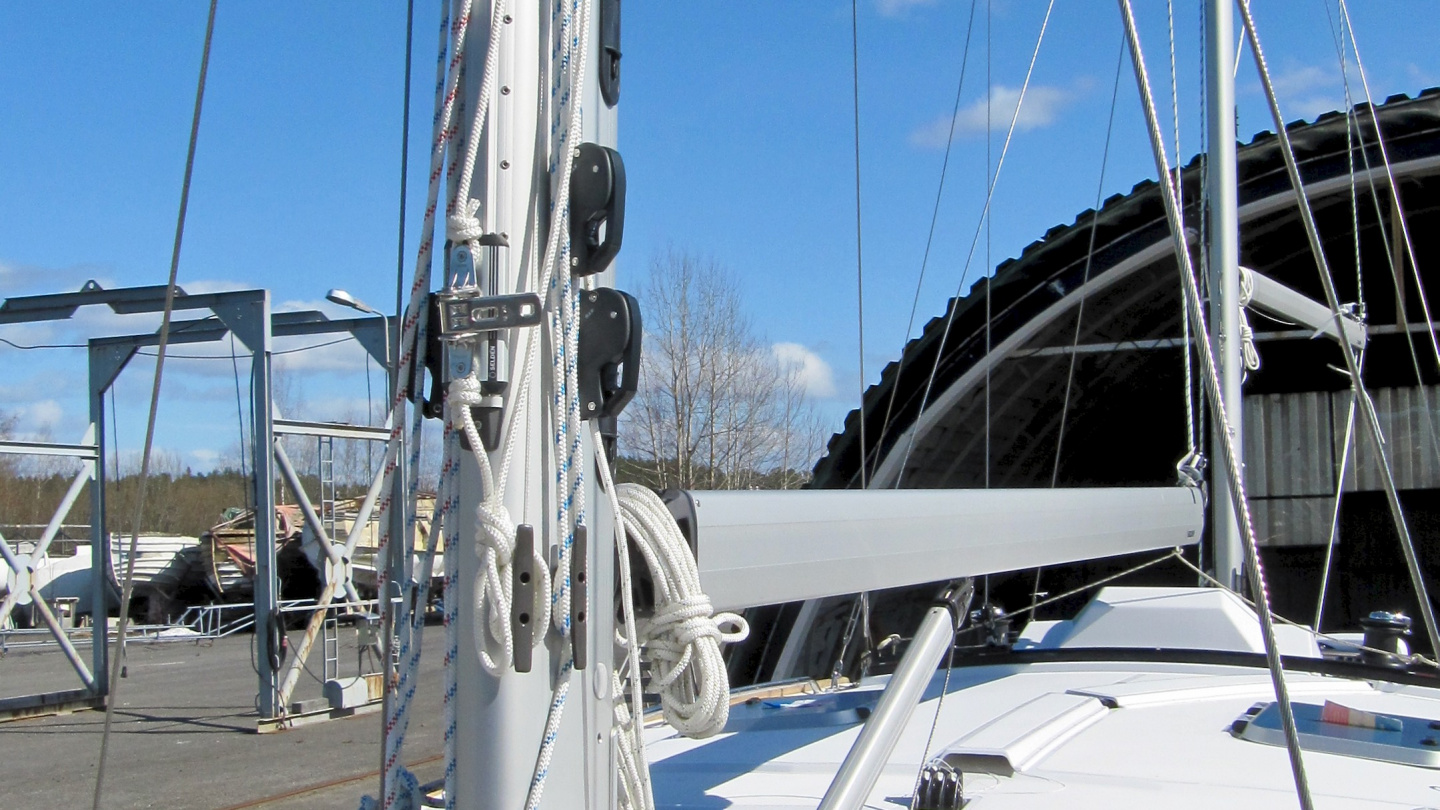 We raised the mizzen boom a little bit higher according to the standing height of Andrus. The cockpit will be more safe place this way as even in accidental jib the mizzen boom cannot hit the head. The mizzen sail area however stayed the same because of a little longer boom. Genoa area is between standard genoa I and genoa II because our bowsprit is a little shorter to accommodate the Rocna anchor.
Good example about the complexity of the testing is the Suwena's electrical system. The design requirement is that all devices can be used flexibly in all situations: underway on the sea, in anchorages and in marinas. We have three alternative energy sources: shore power, generator and battery bank. Already in design phase we made choices on wich devices we can use in different situation. For example we left the gas system completely out from Suwena and she is equipped with electric hob and oven. These kitchen appliances take so much power that using them with battery current through an inverter is not possible. Therefore the hob and oven are connected either to shore power or generator. Other heavy electricity usage devices are bow and stern thrusters, anchor windlass and electric winches. The peak current in these devices are so high that it makes sense to build the boat with 24 volt electrical system.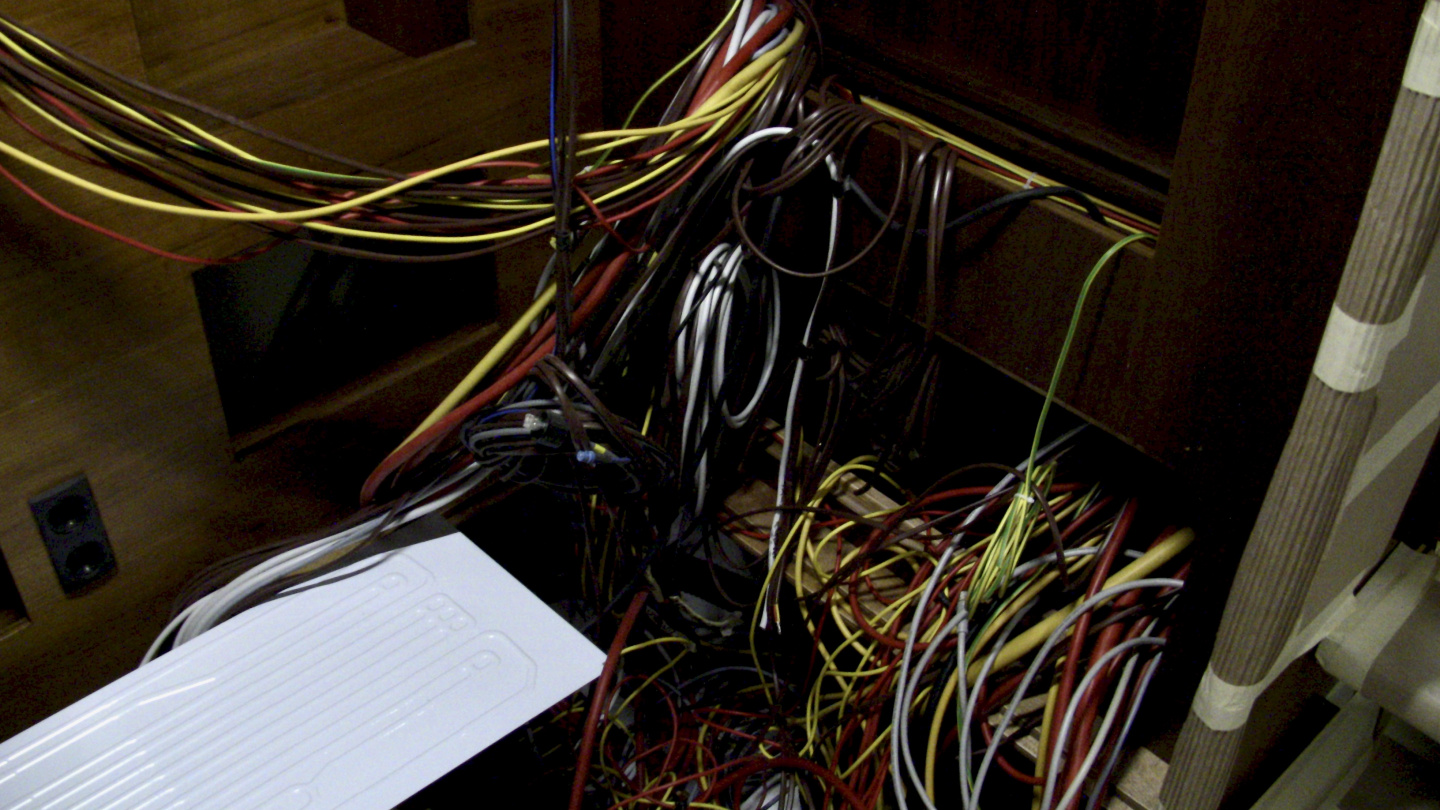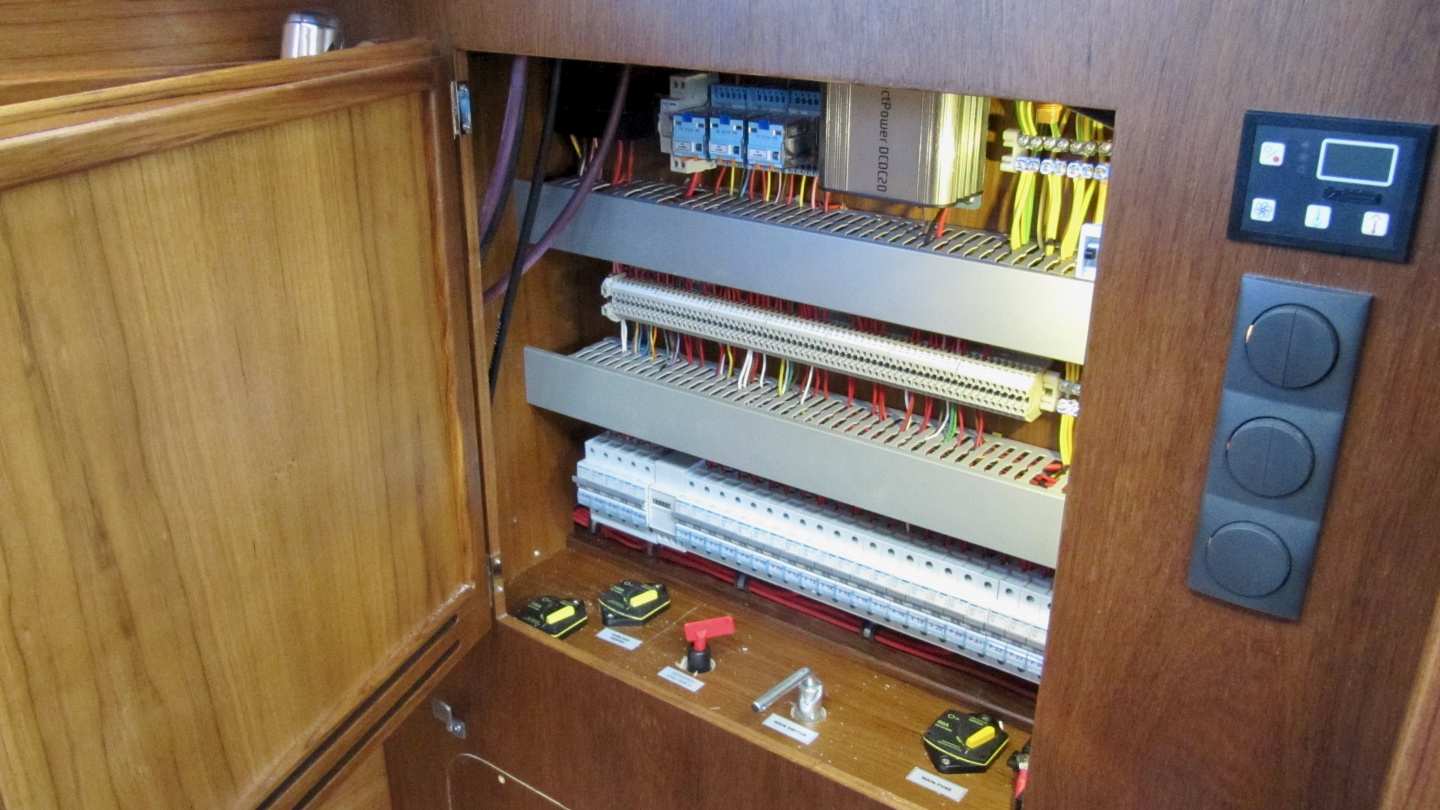 Because there are a lot of devices and possibilities, the controls will be complicated. Suwena's electrical system is split into several circuits. The first is the 24 volt circuit where the yachts control and navigation system and cold appliances are connected. The second circuit has all high power 230 volt appliances like the oven, hob, washing machine, dishwasher, water heater and air conditioning. Third circuit consists of small power 230 volt devices that can also be used with battery current through an inverter. Also 230 volt sockets all over the boat are connected to this circuit. Our inverter size is 2000 watts. Inverter size and battery capacity limit available power on this circuit. In addition circuits can be connected to shore power or generator. We can also use a main engine alternator to charge batteries and the total power from shore power is limited to 5000 watts by galvanic isolation transformer. This all sounds more complicated than it really is, we'll write more after having more experience with it.