It is time to carry out the sailing plans we've made during the winter. We've arrived onboard Suwena in Ipswich at Easter time and immediately started a preparing her for the summer season. Our target is to cast off the lines at the beginning of May provided that the southerly winds will arrive by then.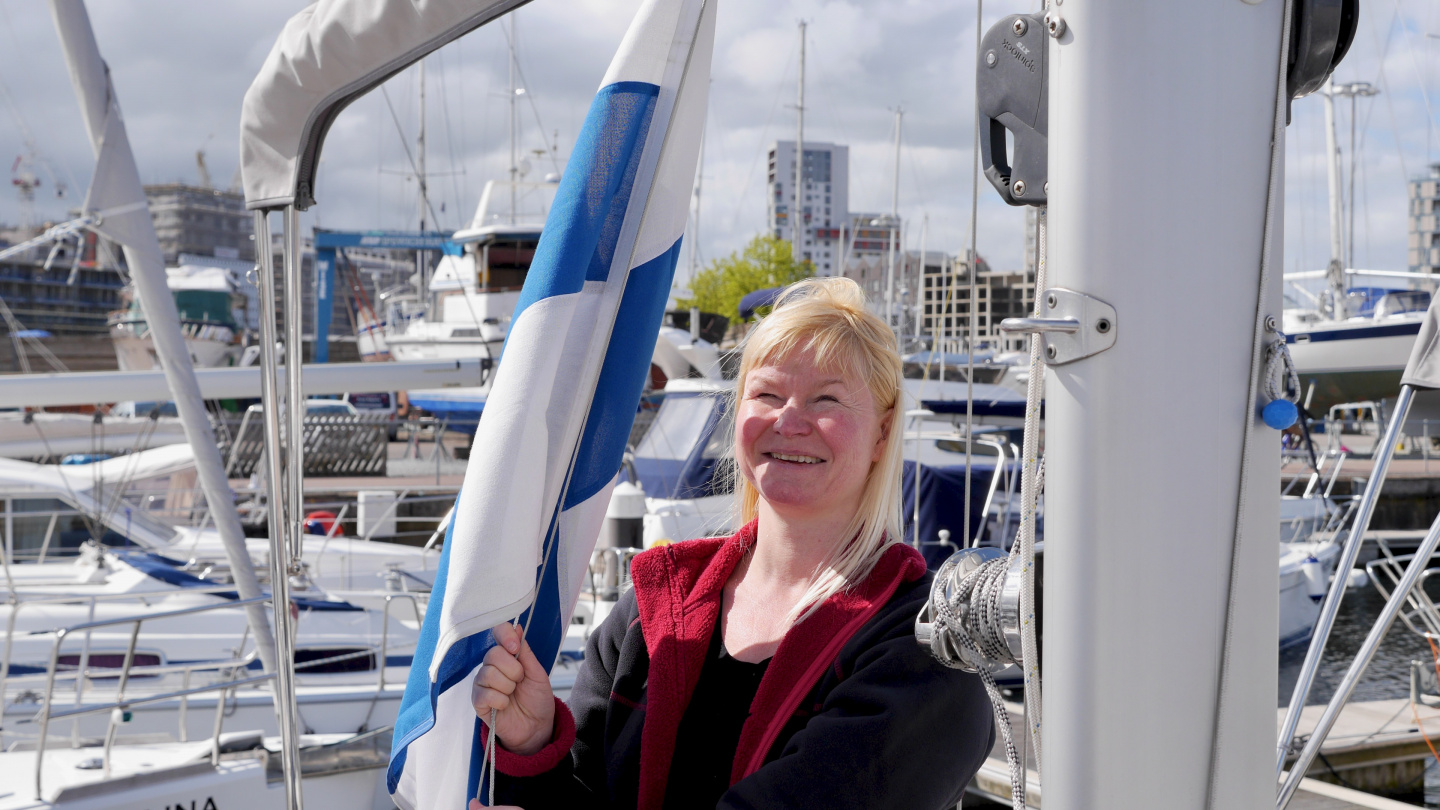 We'll go sailing north on the eastern coast of England and want to follow the footsteps of Captain Cook and Dracula. Of course we want to see the traditional England at its best as well.
Next we will move up to Scotland which we are looking forward to seeing very much. The Scottish are famous for their hospitality indeed. There are many interesting places for visiting in Scotland. Anyhow we are going to stop in Scotland's capital Edinburgh.
Then we gonna step into the footsteps of the Vikings when we sail to the Orkney and Shetland Islands which are known from sagas. Stonehenge is surely familiar to many from books and visits to England. However on the Orkney Islands there are many more remnants from the neolithic era so there are a plenty of places to explore for sure. In Shetland we'll pass the island of Foula with meat eating sheep because we plan to sail on the main islands of Shetland.
Our biggest challenge of this summer will also start from Shetland because Andrus and I go alone for the first time for 200 nautical mile sailing to the Faroe Islands. The weather of the North-Atlantic can be changing rapidly so the two days long ocean sailing will challenge us for sure.
The Faroe Islands are part of Denmark and thus we can still enjoy one Scandinavian midsummer celebration before turning Suwena's bow towards the southern waters. I've been on Faroes when I was 17 and I liked it very much. Now it is really nice to go sailing on the Faroe Islands by our own boat and get to know Faroes a little better.
The return sail to Scottish Hebrides is another 200 miles leg. The Western Scotland is said to be one of the most beautiful sailing areas in Europe. Afterall there are countless scenic anchorages in numerous lochs between hills in over 500 islands. And we should not forget that most islands have one or more whiskey distilleries with a pub and own dock. We plan to enjoy Scotland for the whole of July to its fullest 🙂
In the early autumn we need to find for Suwena a wintering marina either from the west coast of England or maybe from Ireland. The plan is to sail her there during the autumn sailing.
This sailing season will again be completely different and we are eagerly waiting for that May will arrive and we can depart. We'll again write stories from our voyage so stay tuned to Suwena's boating blog.
Suwena Steers to the Faroe Islands