There was really peaceful in Verkan. It was a weekday and the marina was not yet open during this season. Only a few yachts arrived in addition to us. We enjoyed ourselves in the tranquility of nature in the beautiful spring weather.
On Friday we continued over the Kihti Sea to Rödhamn guest harbour in Åland. From the 53 nautical mile's leg we could sail only 6 miles. There was no wind except a little breeze during the early afternoon. The water on Kihti was silky smooth.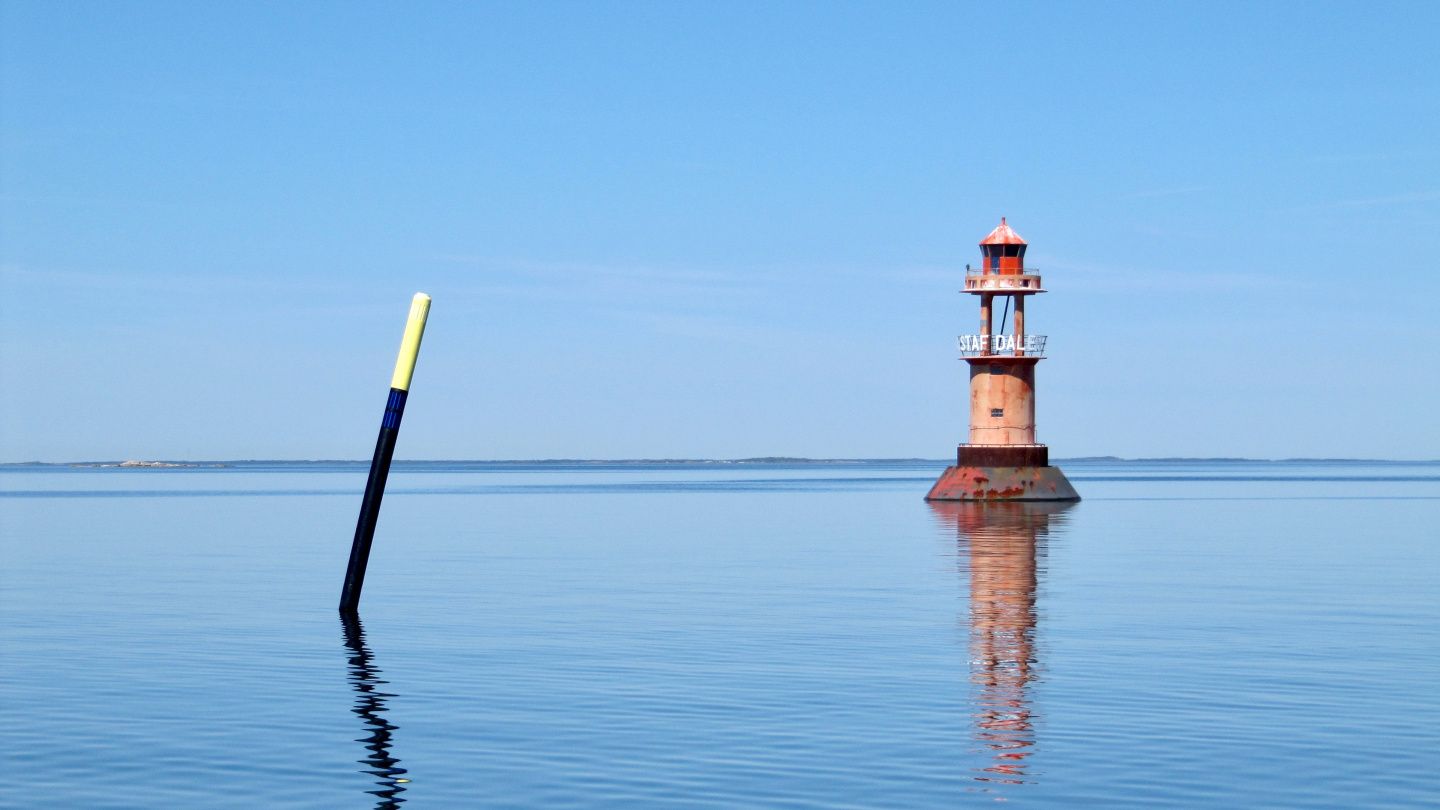 Yacht Club ÅSS has a small guest harbour called Rödhamn on a southern part of Åland 10 miles south from Mariehamn. The northern docks are reserved for club members only but there are plenty of visitor's moorings on southern side. Rödhamn will be opened officially on 1st of June but there were already several yachts there. One of the yachts was already arrived from Germany.
Rödhamn seemed to be a nice club harbour and I can just imagine that during the middle of summer it is full of boats and a good place to meet fellow yachtsmen.
To our surprise a familiar yacht moored next to us. We met Göran and Regina on previous summer in Nynäshamn and Visby. Now they were on weekend sail and their summer plans are still a little open. Last year they visited Southern Baltic Sea and the places where we are going now. We hope to meet them again somewhere in the future.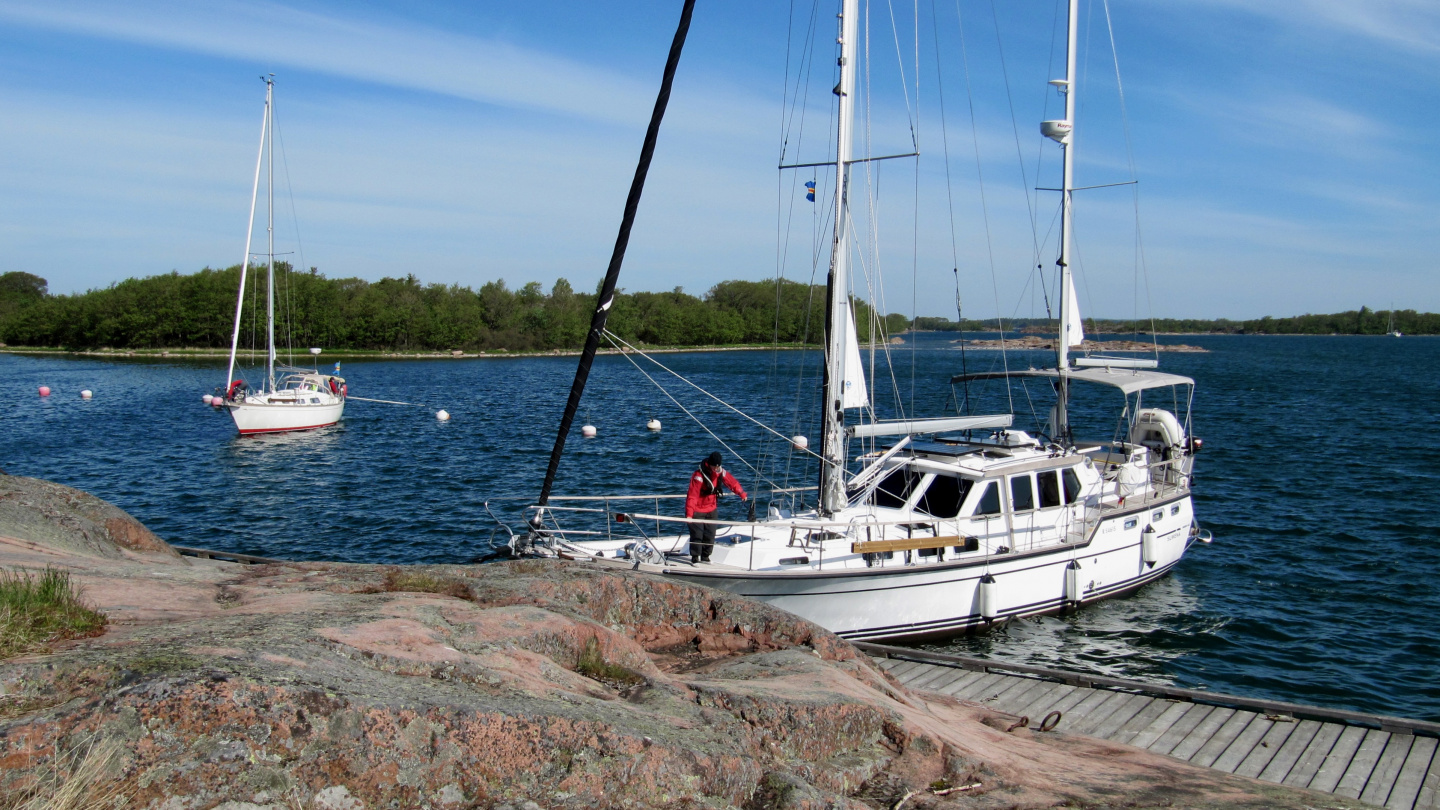 On Saturday it was time to leave the Finnish waters. We crossed the Sea of Åland and our destination was the island of Lådna in Stockholm Archipelago. We got a tip about this place from Swedish Nauticat Club members Hasse and Inga-Lis already in Turku.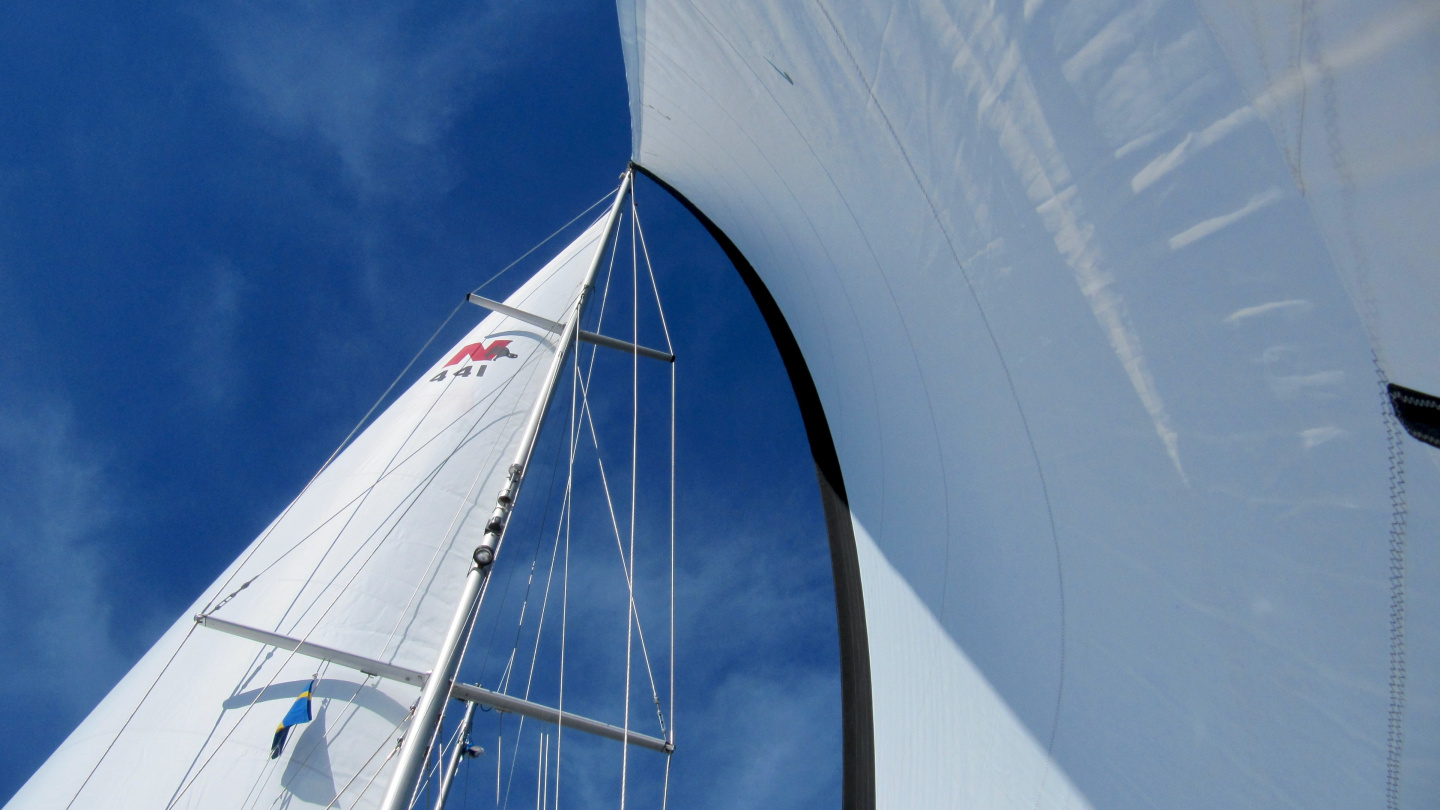 On Saturday the sailing was different compared with Friday. We sailed 51 miles from the 61 mile's leg. The forecast predicted northerly wind of 9 m/s and less near Swedish coast compared to the western side of the Åland sea. At the beginning the wind was as predicted 9 m/s. When passing the lee side of some islands the wind weakened as our speed as well.
When we were approaching Sweden the wind picked up a stready 10 m/s which was different from the weather forecast. We sailed easily over 7 knots. During the passage we also got hit once by a bigger wave and luckily we captured this on video as well.
Fortunately we have a pilothouse because being showered by an 8 degree's sea water would not be very fun. It was interesting how the temperature of the sea water was lowering all the time when we approached Sweden. It must be due to northern winds which bring cold water to the south from the Sea of Bothnia.
On Saturday evening the hook was dropped in total tranquility on a beautiful lagoon on the southern side of Lådna island. While approaching Lådna many boats were already anchored or with stern anchor and ropes brought to the cliff in most of the small coves. We had a target to anchor out and this place was perfect for anchoring.
We arrived just on time into the winners's waters of the Eurovision song contest. We watched the winning broadcast directly on Swedish TV. For some reason the Swedish TV hosts were not as much excited about Eurovision victory as did Jaana Pelkonen and Heikki Paasonen when Finland's Lordi won Eurovision in 2006.
We plan to spend a few relaxing days here in peaceful Lådna. After the rush to get Suwena prepared for a summer cruise it feels now good to relax a little before entering the famous Göta canal.
Via Åland to Stockholm Archipelago 24.5. – 26.5.