Sunday was just a perfect summer day when everyone was at sea or was wishing to be at sea. The bay of Vigo was full of boats zig-zagging all around and going somewhere or just not going anywhere as long as they could spend an amazing day on the water. We also fully enjoyed the sea, the sunshine and water gently gurgling at the bow when we were sailing six nautical miles from the Bay of Barra to Vigo.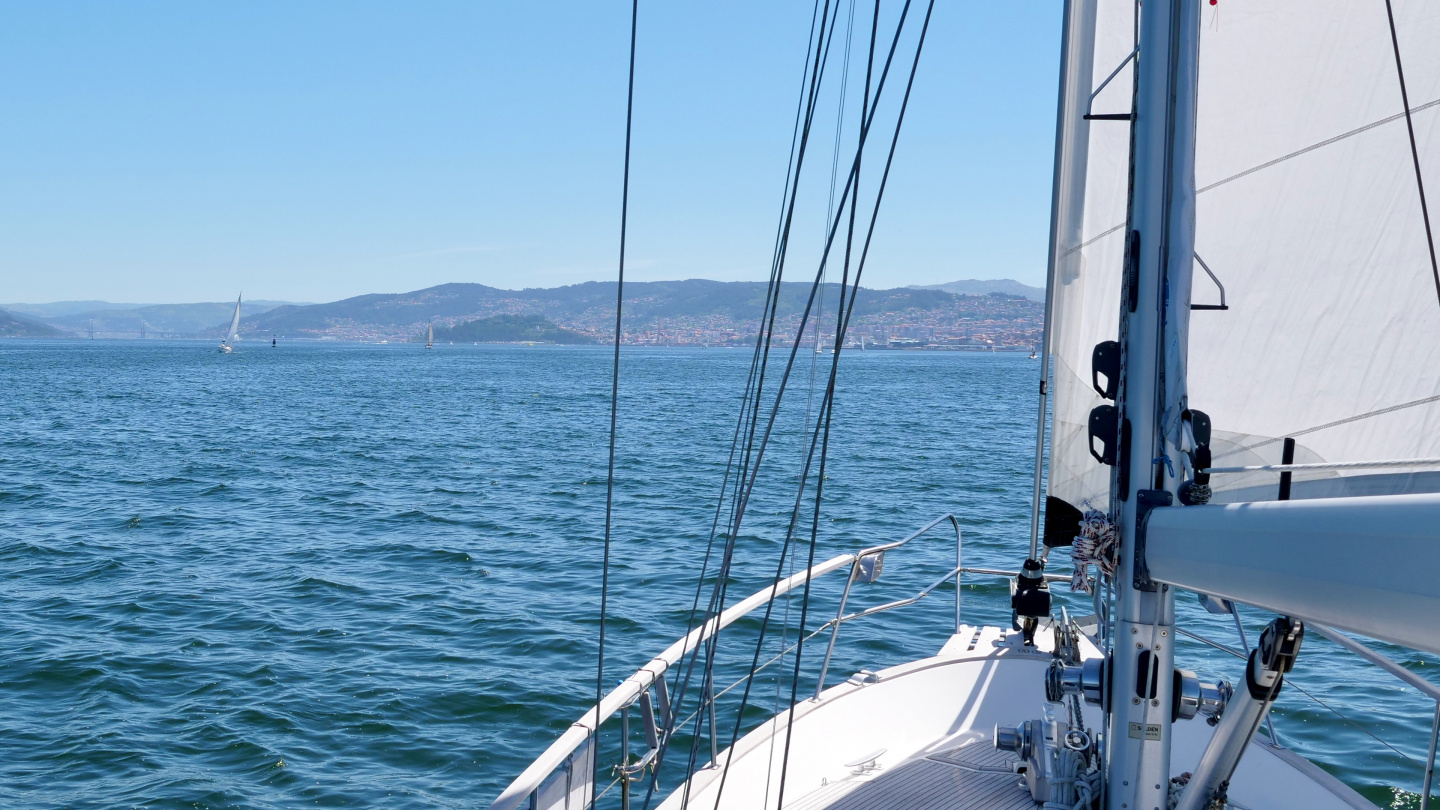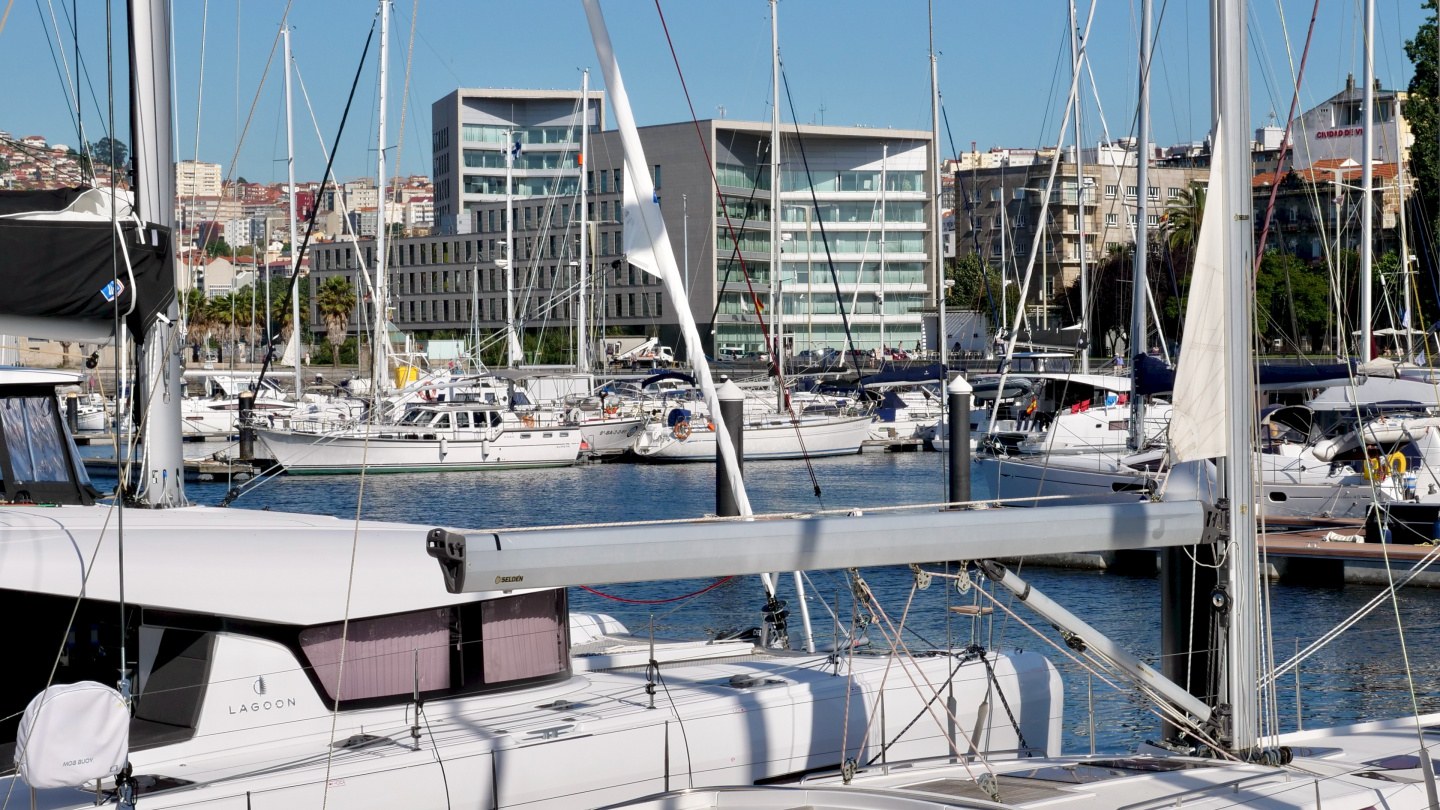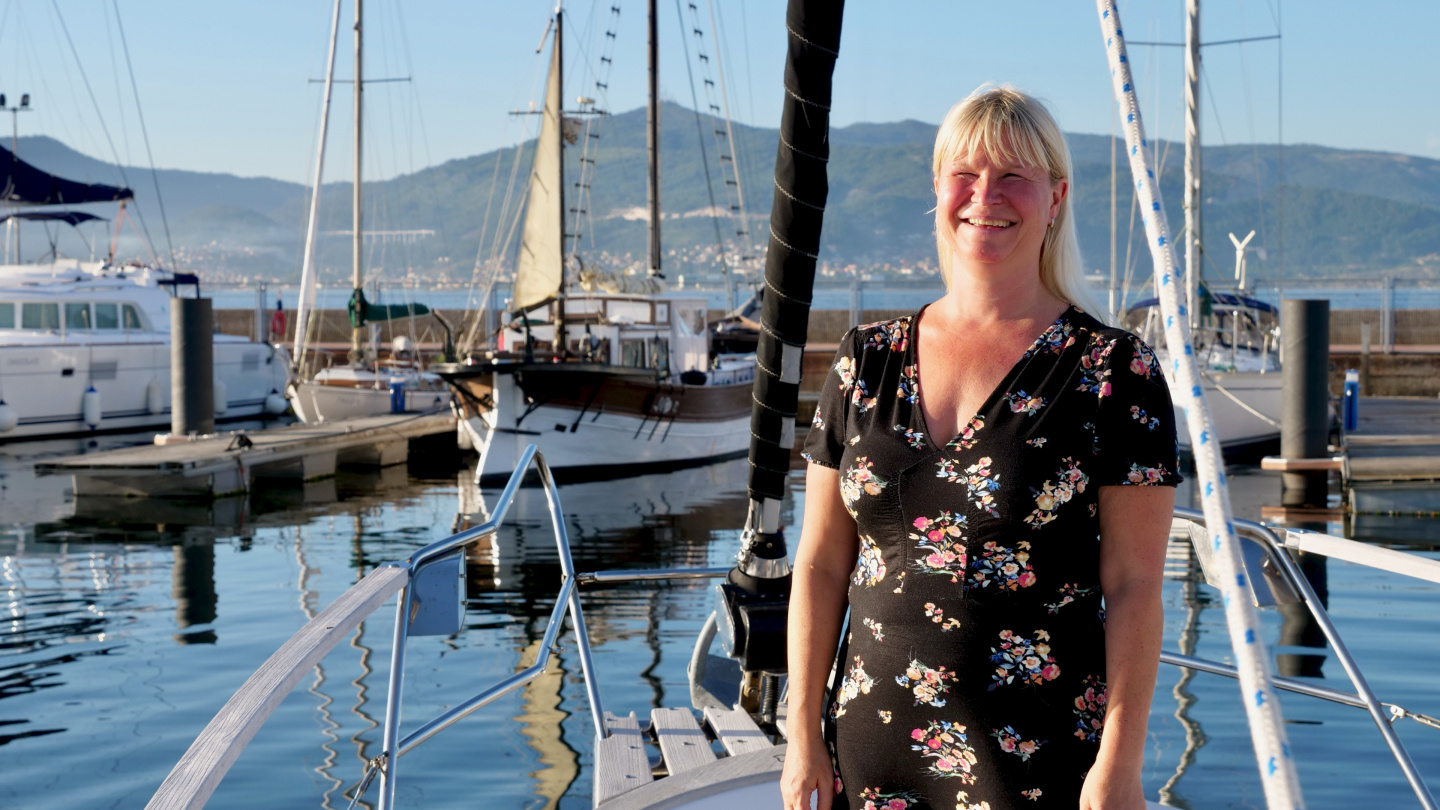 There are six marinas in the Bay of Vigo, so we had an ample selection to choose from. On the northern coast both the towns of Cangas and Moaña have a marina. Also, at the bottom of the ría, after the bridge there is a marina of San Adrian de Cobres. In the city of Vigo there are three marinas in a style of the Good, the Bad and the Ugly. Marina Punta Lagoa is located close to the bridge crossing the bay. It is the most beautiful but outside of city center and there are no services nearby. Real Club Nautico de Vigo is in the middle of town and close to everything. However, it's a bit noisy and in bad shape. Also, in our pontoon there were broken planks with rusty nails waiting to be stepped on. The renovation has stopped due to lack of funding we heard. Anyhow for our short visit it was the most sensible option. The best marina for long distance cruisers is the Marina Davila with its full-service offerings. Quite a few cruisers have chosen it for keeping the yacht overwinter there. However, it is behind the commercial harbour and for getting to town you must always pass through the industrial estate.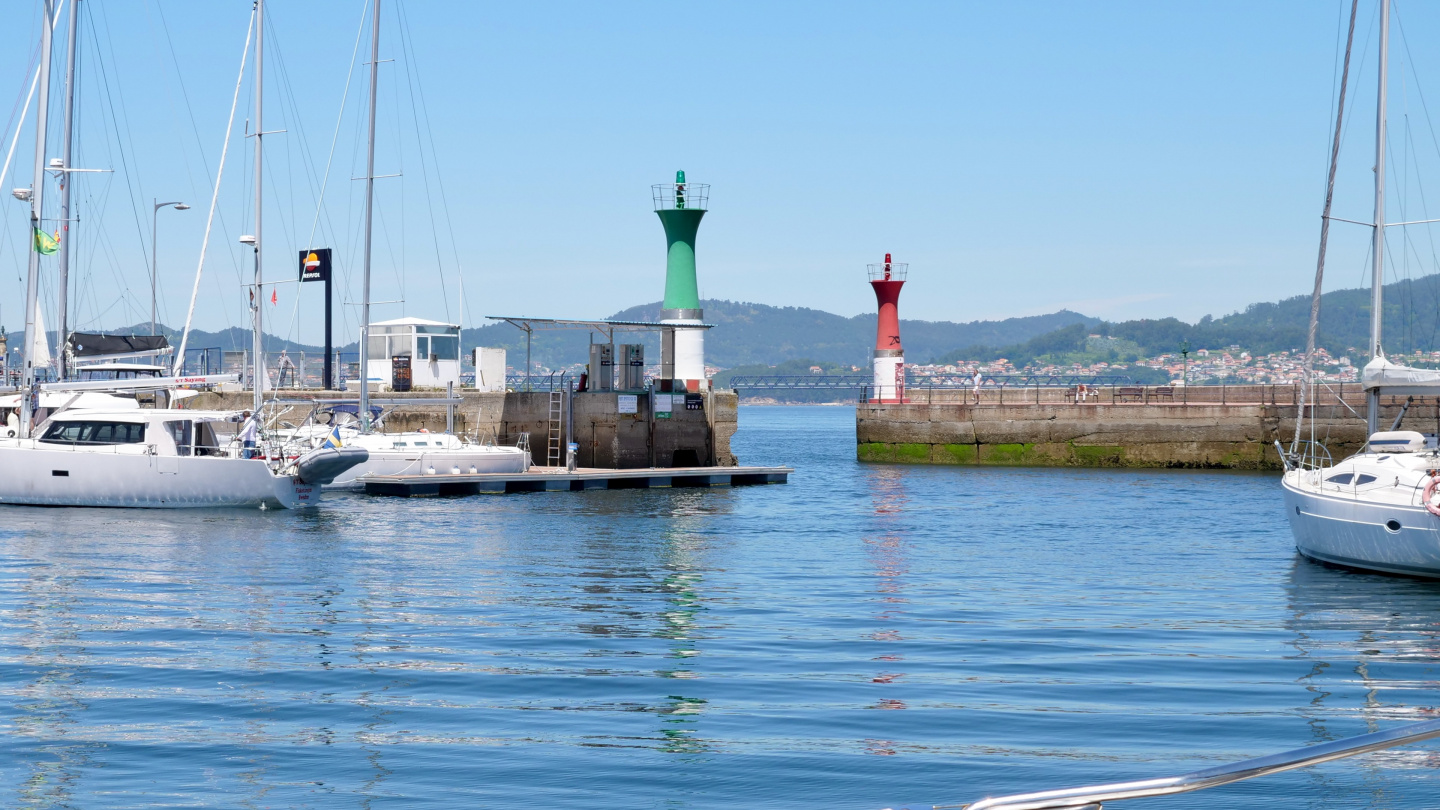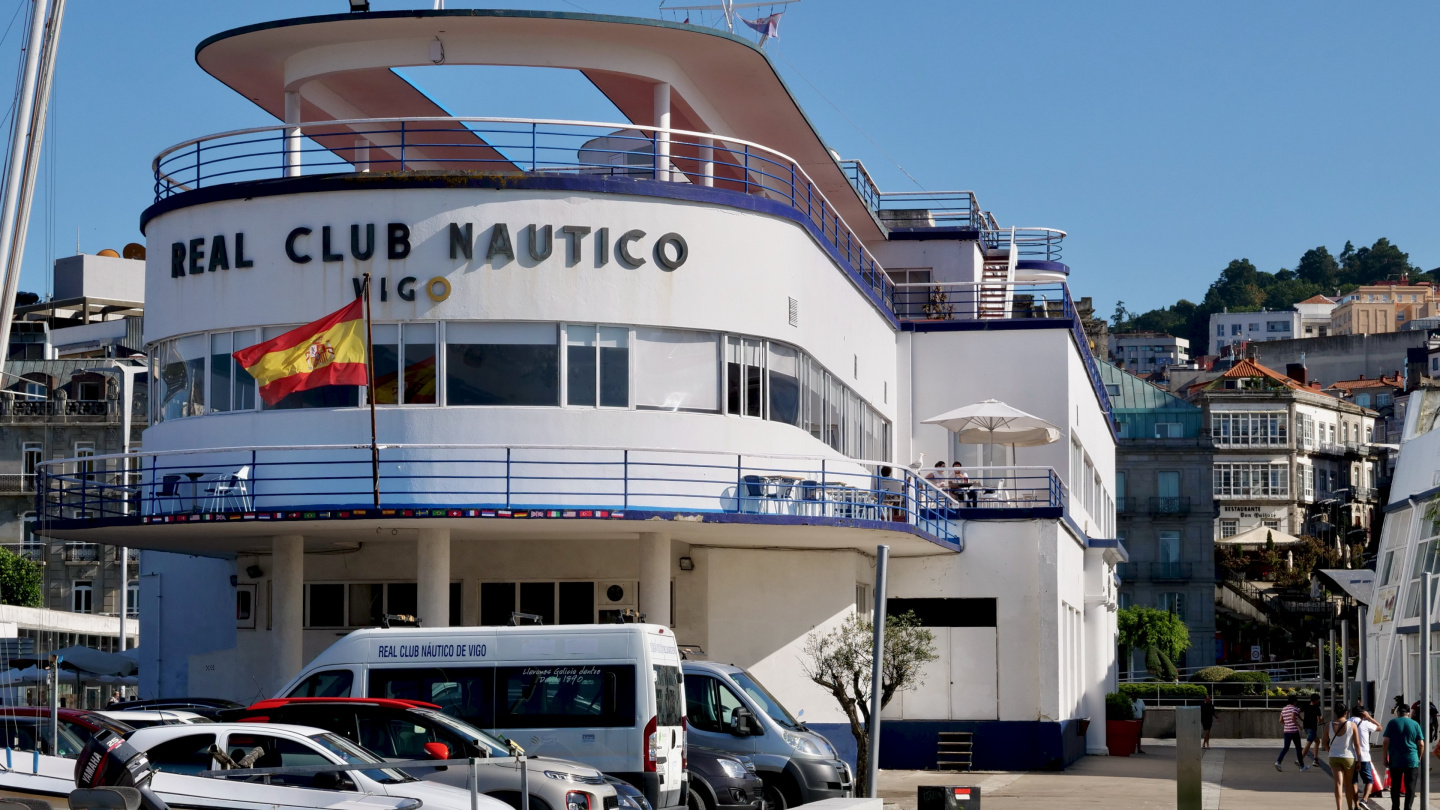 Vigo is an active seafaring town and there is also a decent sailing scene. Previous week Real Club Nautico were hosting the European Championships in J/70 class sailboats.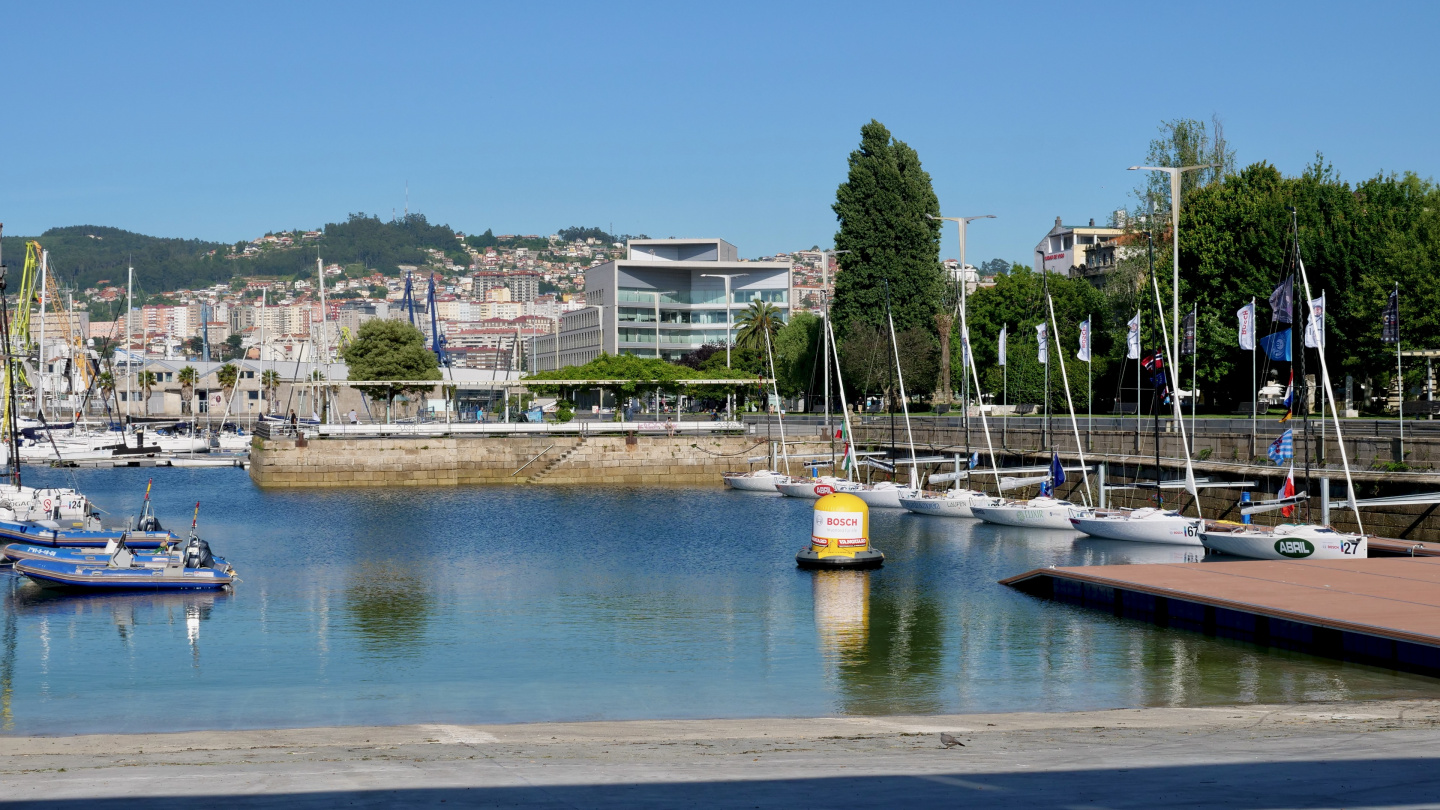 We however had different plans as we visited our company's supplier Selmark which is based in Vigo. The owner of the company, Rafael is also a sailor. At lunch the discussion revolved around the seafaring and we got multitude of advice and brilliant hints for sailing in Galician waters. We had lunch in an amazing clubhouse of Monte Real Club de Yates de Bayona. The facilities were picture perfect and we enjoyed many Galician seafood delicacies.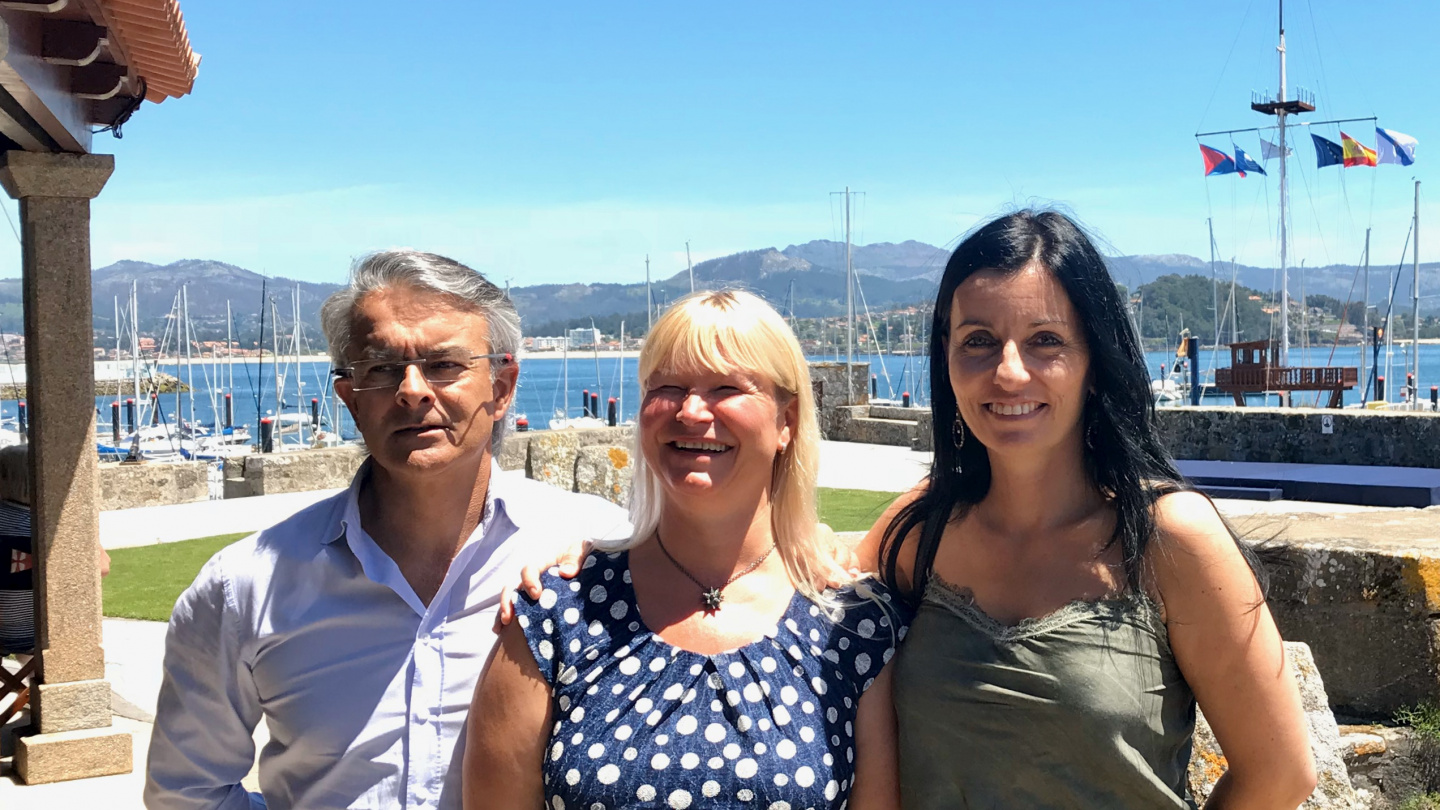 Vigo has a long history in fishing and still the market of the historic center offers the best seafood purchasing opportunities. Actually, anywhere in Galicia many kinds of fish and seafood from clams and crab to oysters and not forgetting the Galician specialty of barnacles which are always available for tasting. Local favorite is polbo á feira (pulpo) or boiled octopus that we had together with other seafood in Bayona.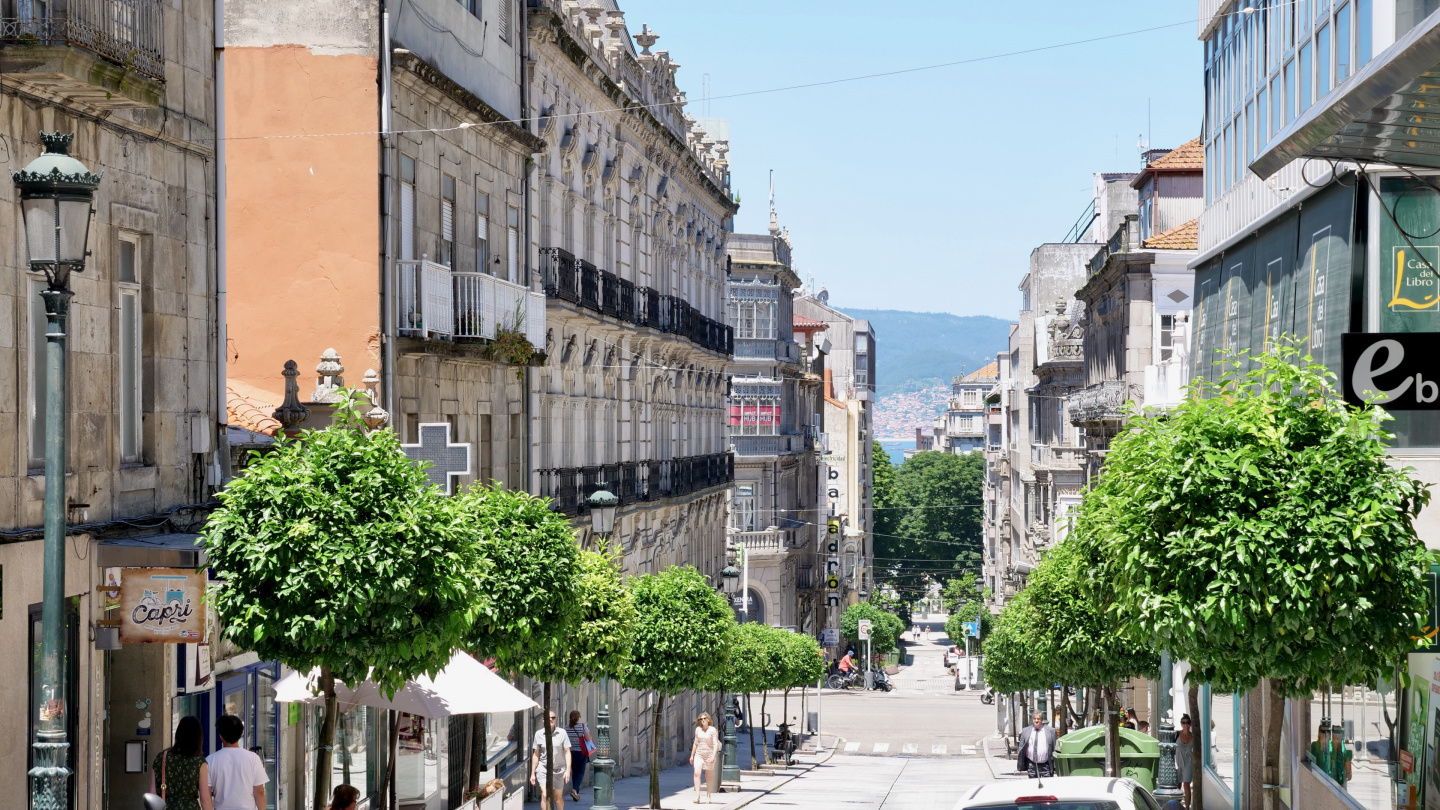 One of the Galician delicacies which we fell in love with was savory pie baked from puff pastry called empanada. Typically, we saw tuna, mussels or ham fillings but empanada can be made from anything the baker chooses. Locals told that every bakery has its own empanada and the top of the pie was decorated with baker's own pattern. Many times empanada was served as tapas appetizer in restaurants. They can be bought from any supermarket and of course from local bakeries. Our favorite pies were tuna or mussel empanada and we frequently purchased the pie for quick lunch onboard. Perfect companion for empanada was the refreshing tomato soup gazpacho from supermarket's fridge. We ranked Alvalle Gazpacho to be the best brand and we carried in backbag some cartons back onboard from almost every supermarket in many Galician harbours.
Every year by sailing in different countries we have always found some local culinary delicacy that has stayed with us. This summer it was definitely the empanada. Starting from our first anchorage in Ría de Ares, when we went to lunch ashore in Redes, the waiter brought to us some tapas of empanada. It was amazing how he explained this traditional delicacy and told "enjoy the empanada and choose at peace what would you like to order for lunch".
We have noticed that at sea we are always hungry or at least emotionally hungry and craving for something. Now that we have had short daysails we have wanted to fully enjoy the sea and sailing at fullest and tried to make quick lunches so that time is not spent cooking. Well, a slice of empanada and a glass of gazpacho have been very popular onboard Suwena and it really is showing on the waist 🙂 But you only live once, and the summer is also only once a year.