There was still no wind when we were sailing from Gijon to Viveiro. A few other boats were going west at the same time as well. Every now and then some boats tried to sail but soon everybody was again using the iron genny. After 82 nautical miles at sea we arrived to Viveiro.
When we turned south for entering the ria we liked a lot what we saw. There were several anchorages on both the eastern and western coast of the ria. In addition there was an anchorage just in front of the beach of Viveiro. Clearly we had arrived to the world-famous rias of Galicia. These rias are recommended by all cruising guides and what we saw did not disappoint at all. For a short time we even thought about dropping the hook but as we had limited time we opted to enter the marina.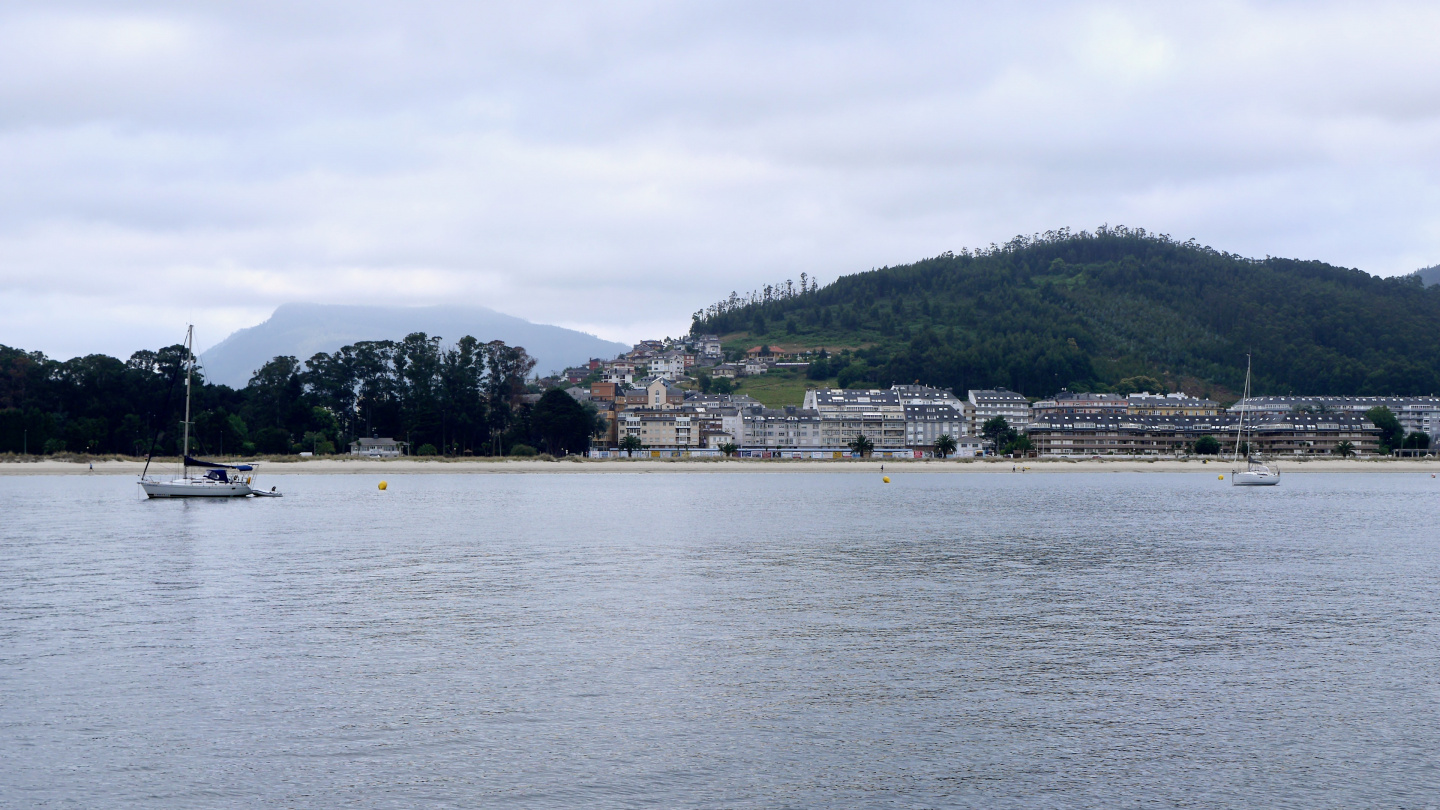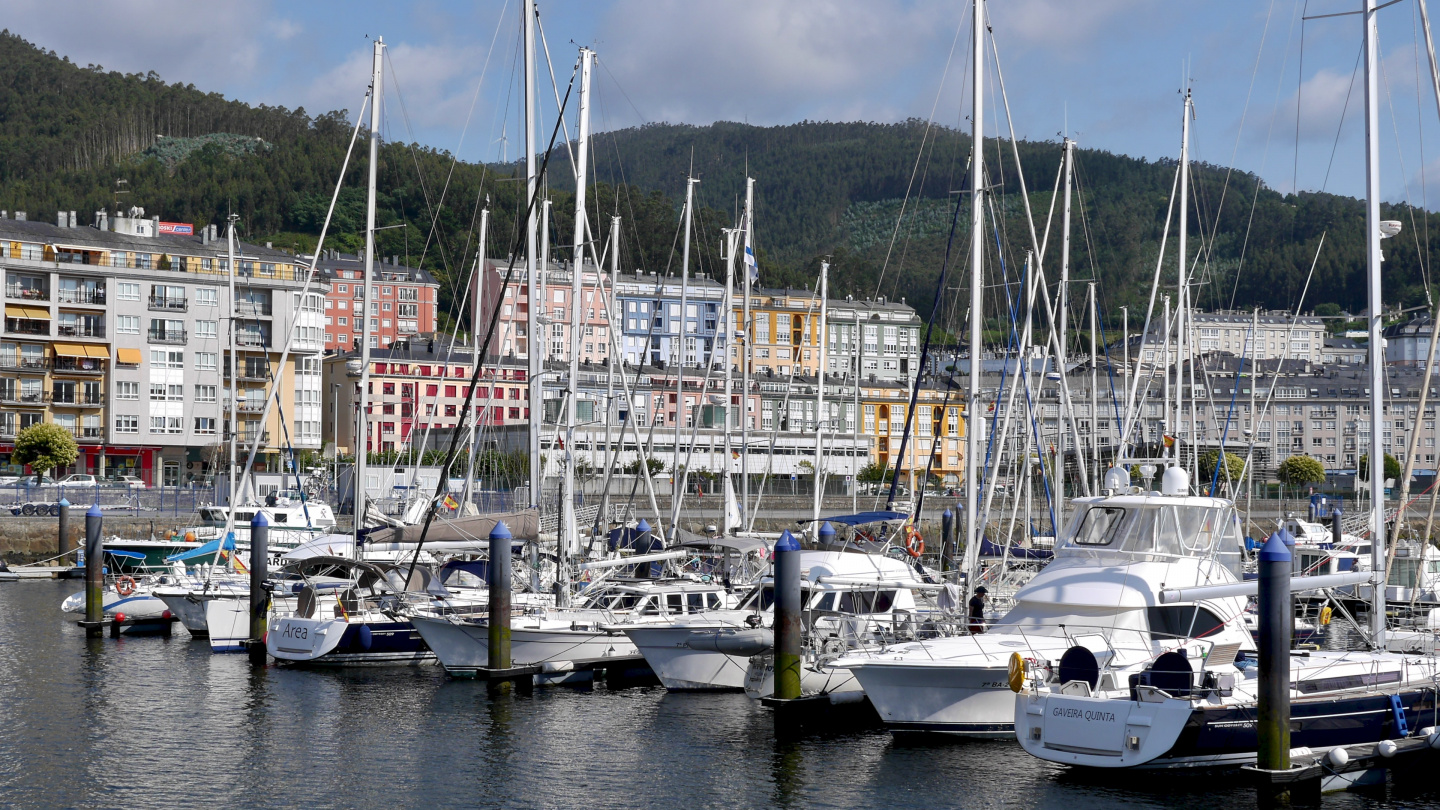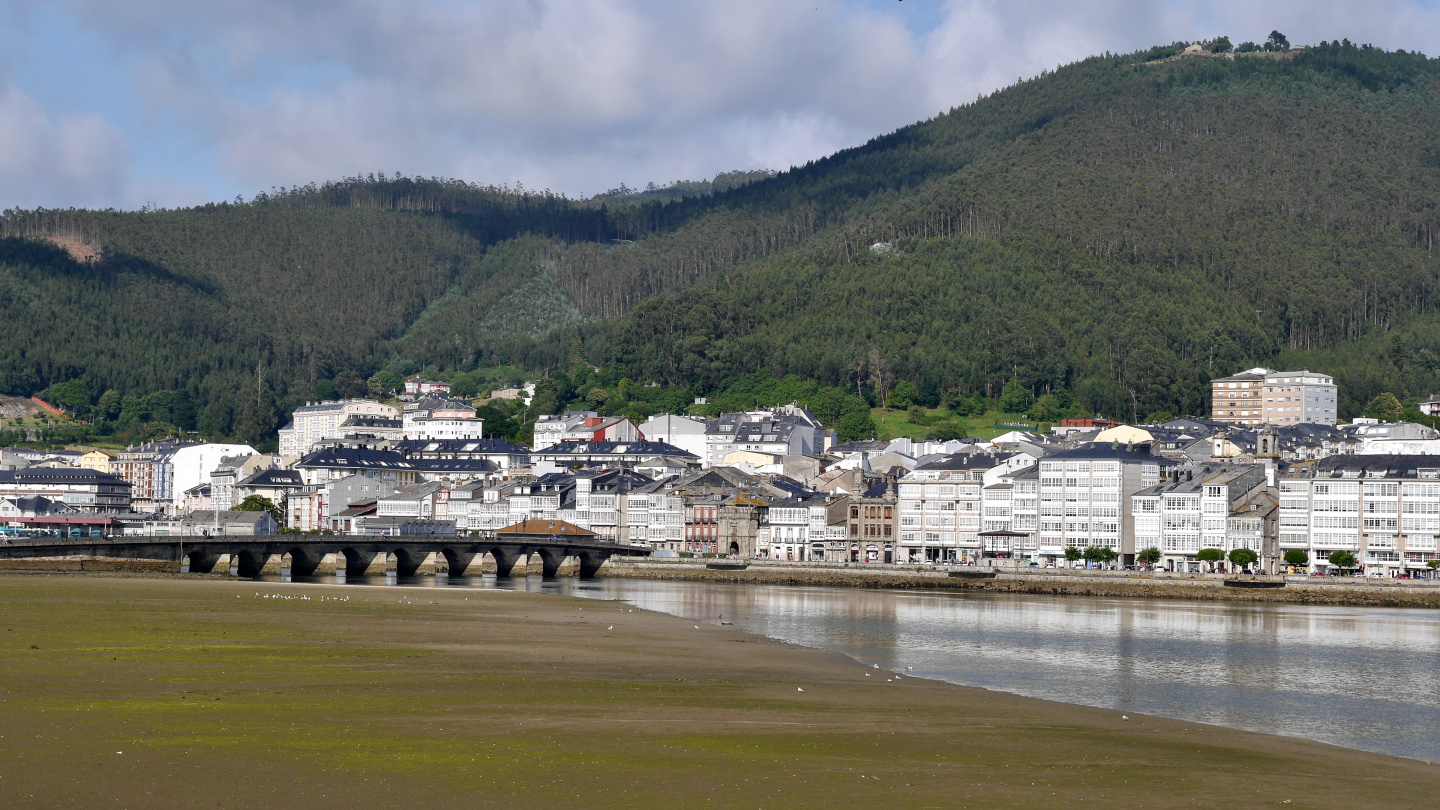 After passing the marina entrance we saw a marinera waving hands and pointing at her handheld VHF. Soon we had a berth and she was made fast. However the latter took some time as many friendly Spanish sailors wanted to come to talk to the visitors from far away. We shared our experiences about sailing to Spain and at the same time tried to make sure that the boat is properly secured. Soon we were ready and after registration we headed to the town. We passed a big supermarket next to the marina and continued to the old town for a delicious Galician dinner. The old town was great.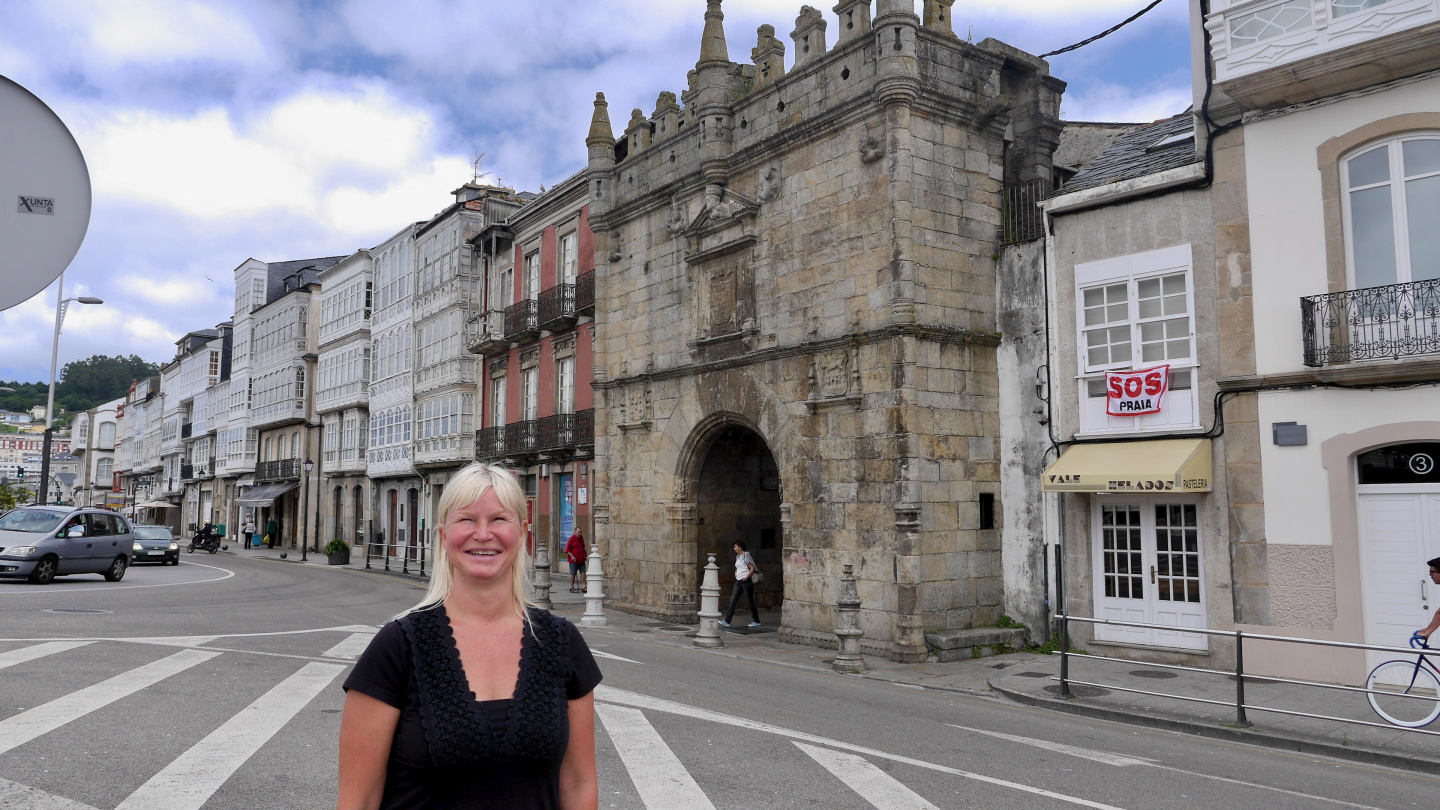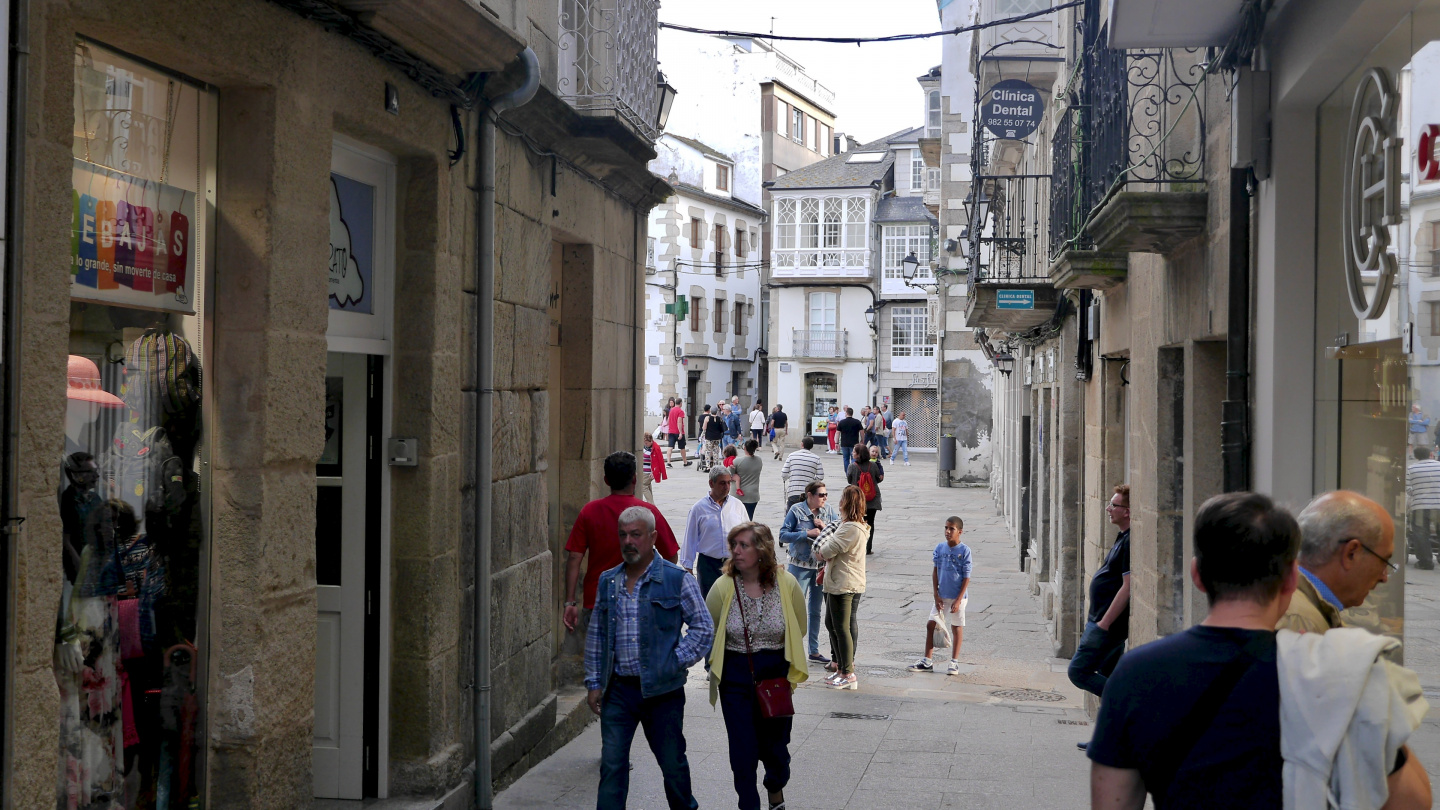 Next morning we could not believe it. During the night another Finnish boat had arrived next to us. S/Y My Joy had crossed the Biscay coming straight from Brittany. There has been some heavy weather in the middle of Biscay and they also had turned south earlier to shorten their voyage to A Coruña. At this point they needed a well-deserved rest 🙂 but later we exchanged our experiences.
The river Landro is flowing through Viveiro and after the bridges continues meandering between the mountains. We heard that there is a well maintained footpath along the river and so we put our hiking shoes on and hit the road. At first the river passes the lowlands that are flooding during the high water springs. Then we were entering a beautiful riverside scenery. A total round trip of 12 kilometres was well worth the effort.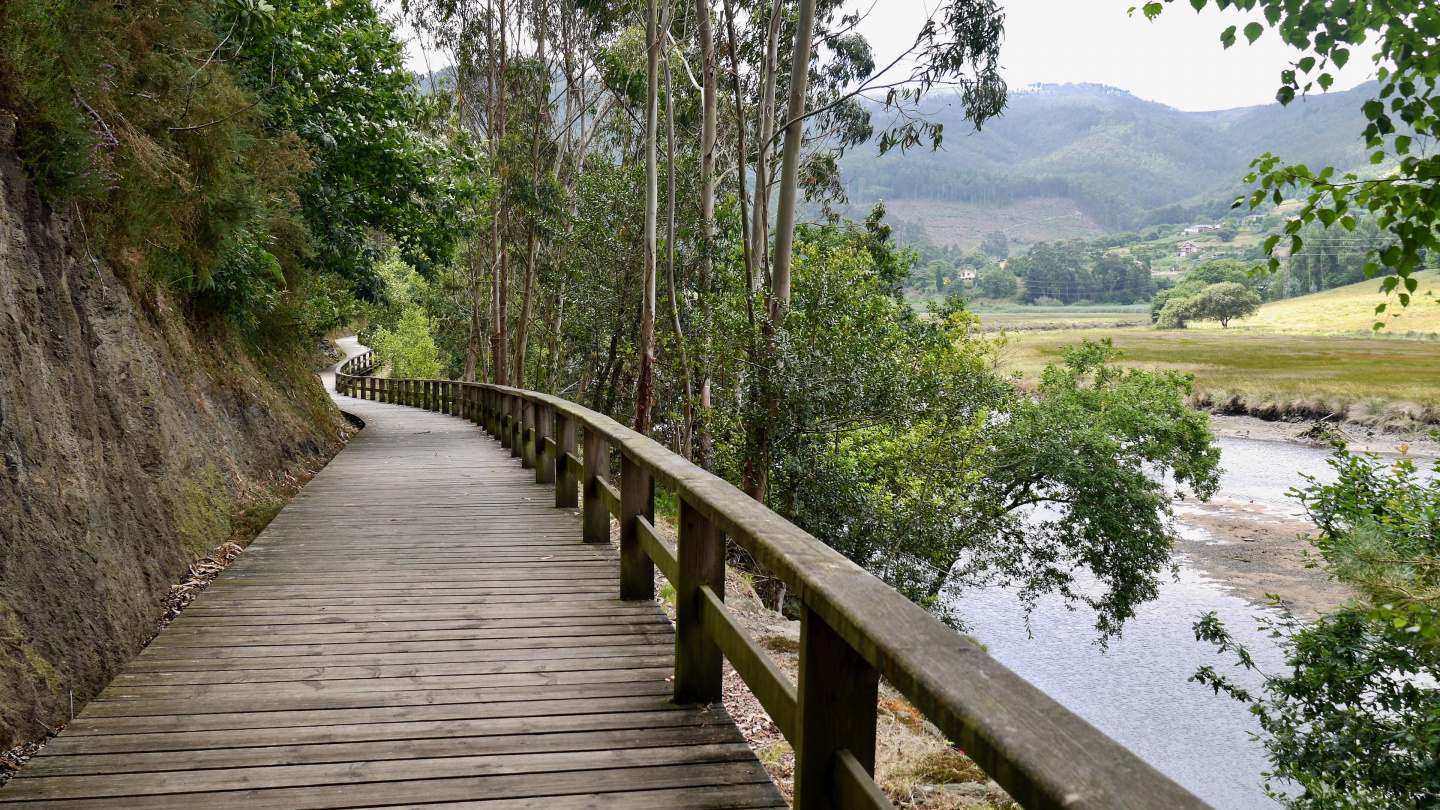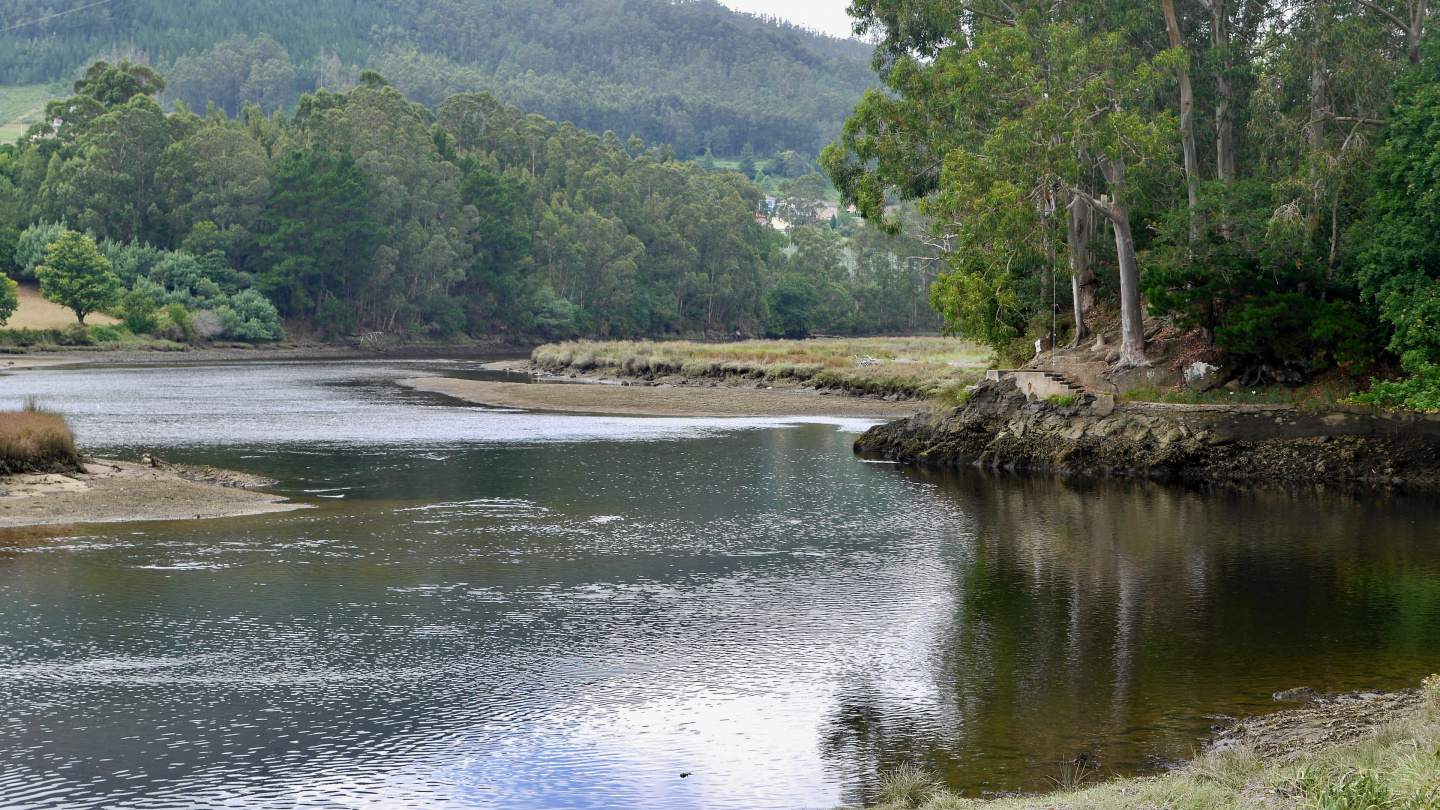 Throughout the day there were gunshots in the town that were echoing all around mountains and we were wondering what is this about? Every few hours or so there were several loud bangs. It was all about the festival. We never found out what was the celebration about. There was live music in the town centre every evening. The bands were playing on a stage while people were dancing and other were watching while sipping some wine. Overall it was very relaxed atmosphere.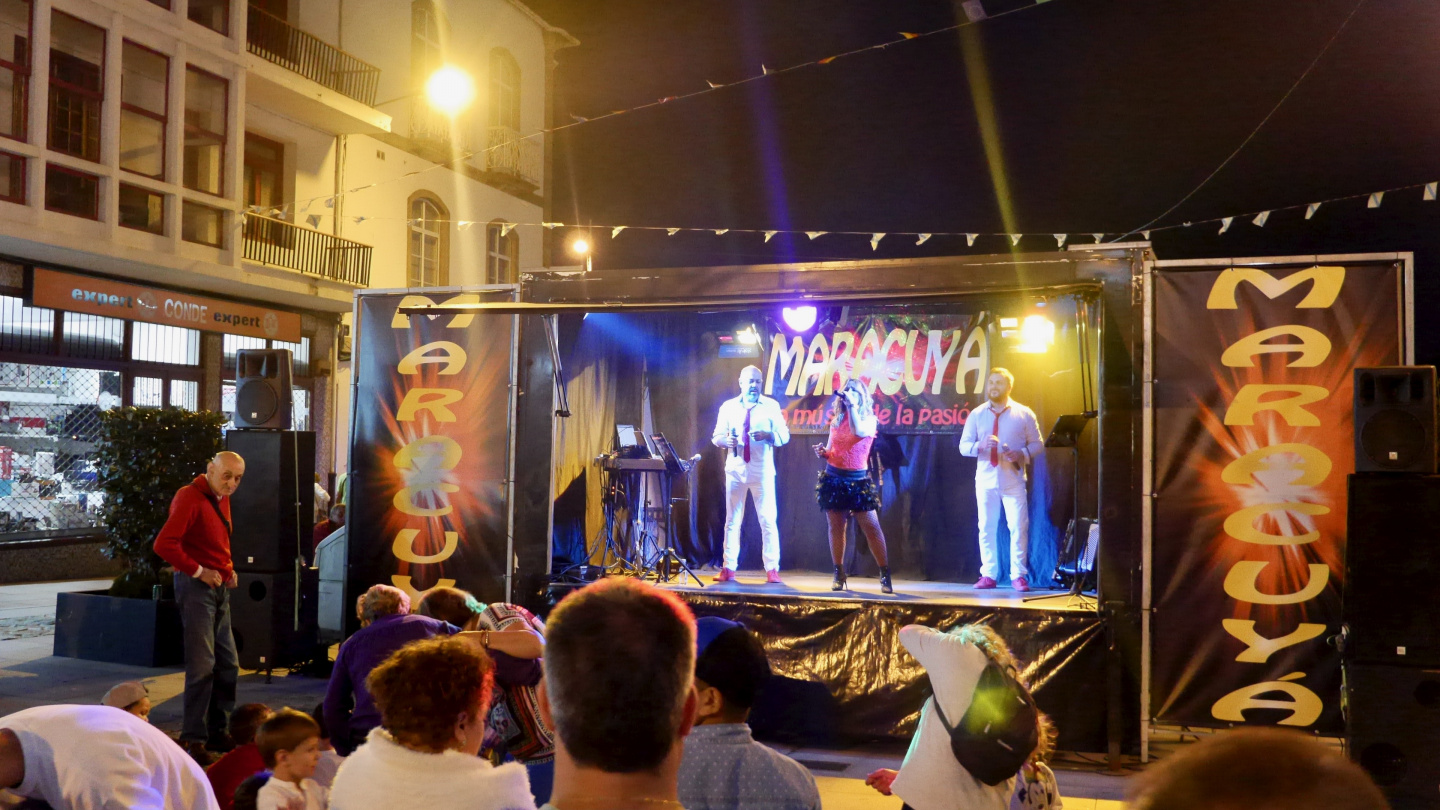 After four full days in Viveiro it was time for departing to the last leg of the summer cruise to Sada, next winter's home of Suwena.