In the morning we sailed down the river L'Aulne to the coastal town of Camaret-sur-Mer. We had favourable current with us for the whole 17 nautical miles.
When we arrived Caramet was already full of boats. The atmosphere was international with visiting yachts from several countries in addition to French boats that we holidaying there.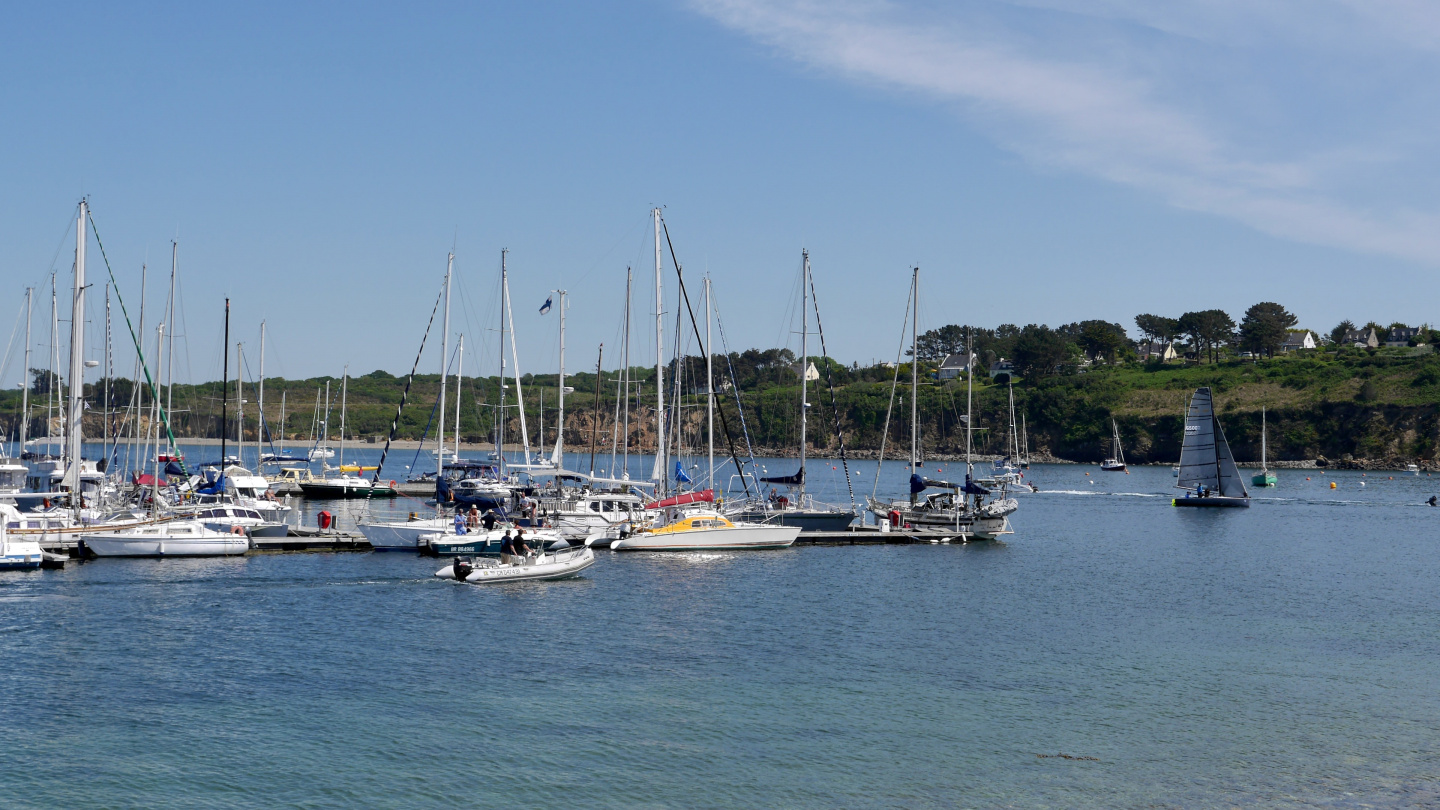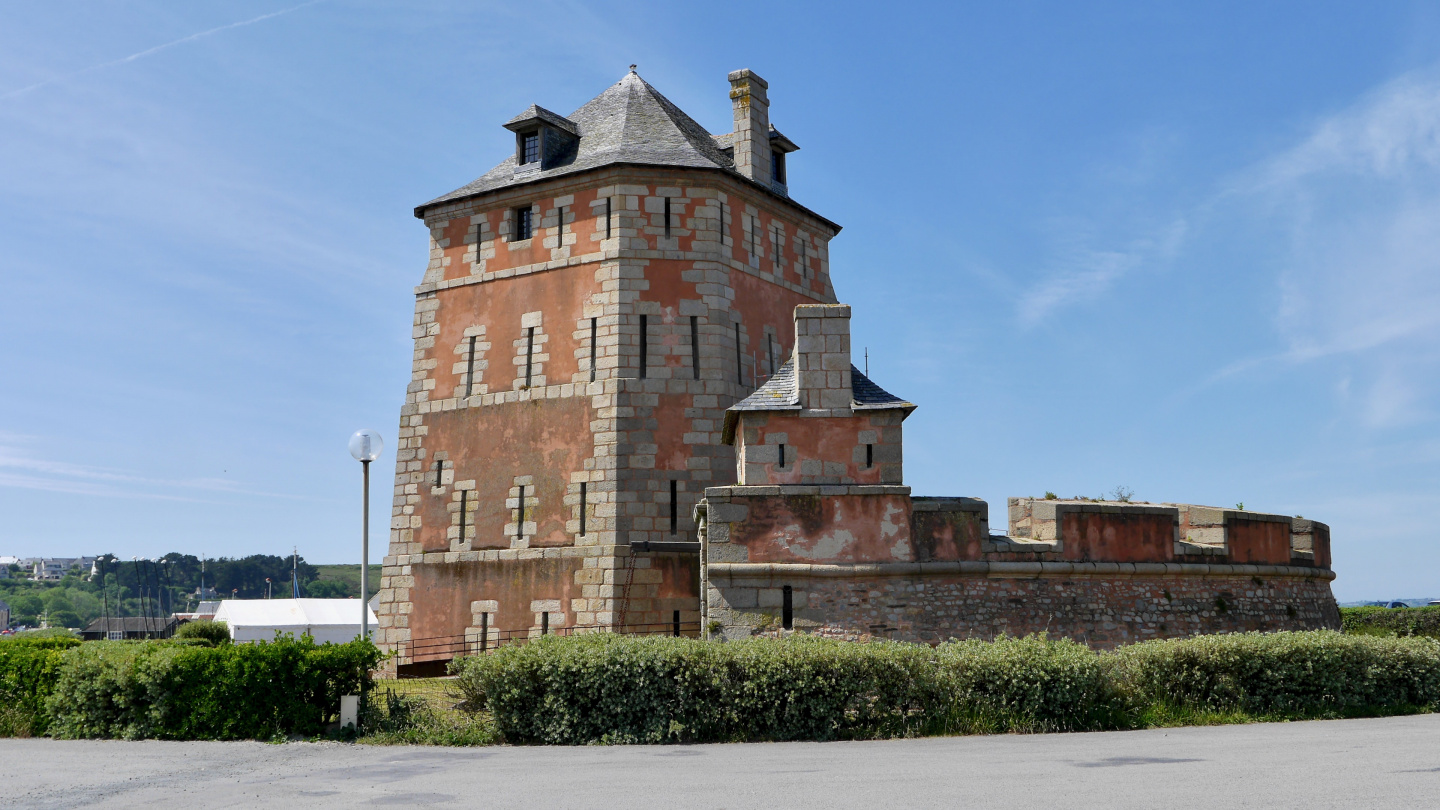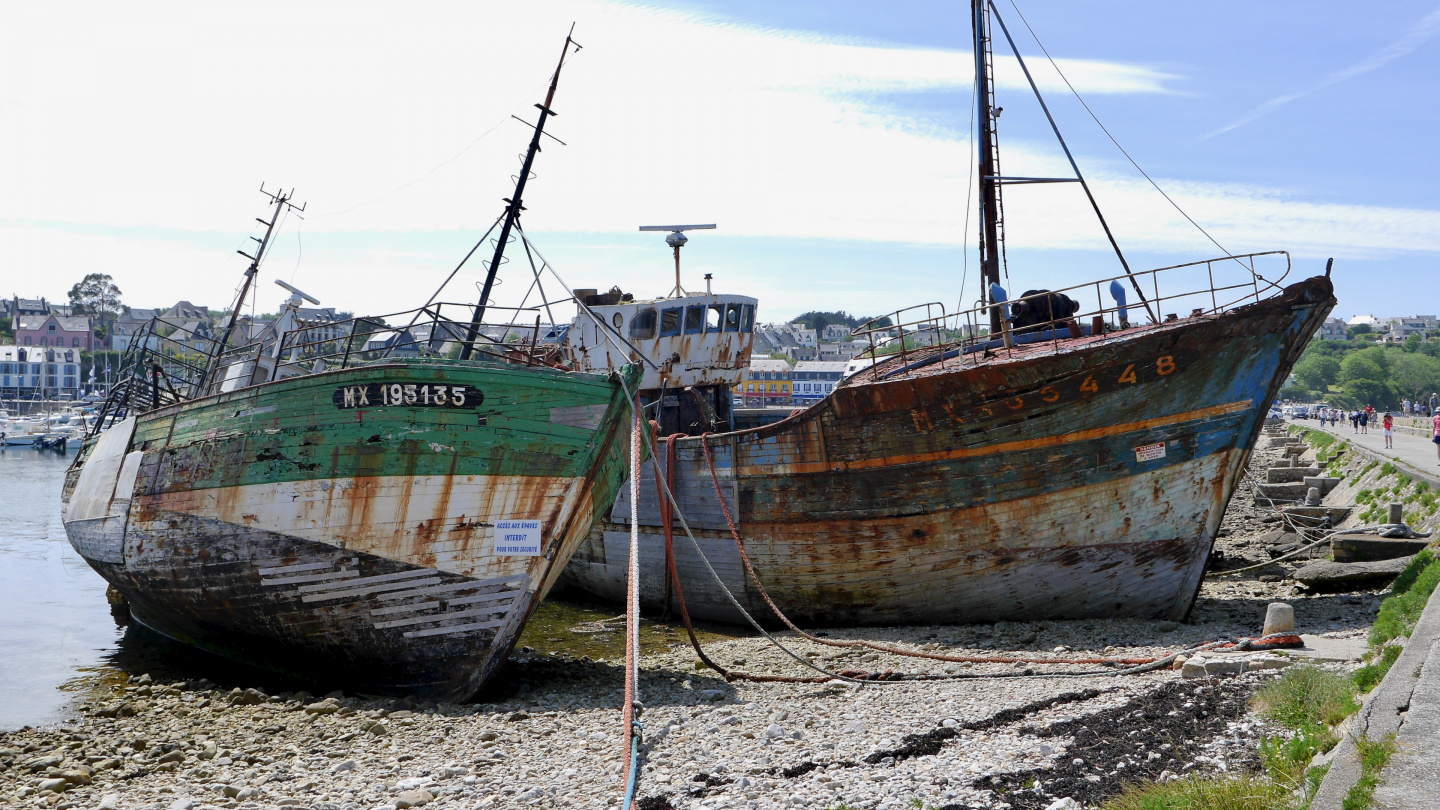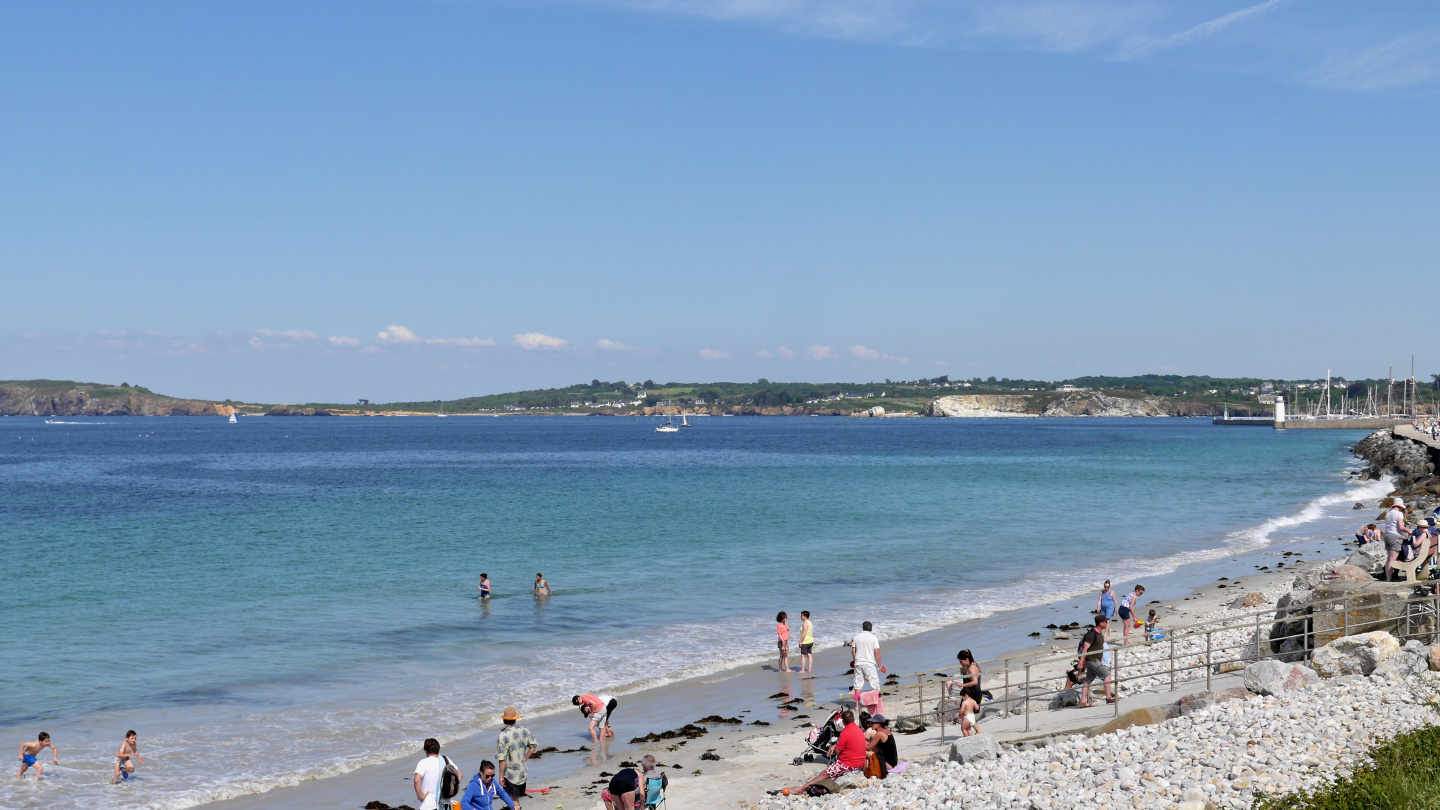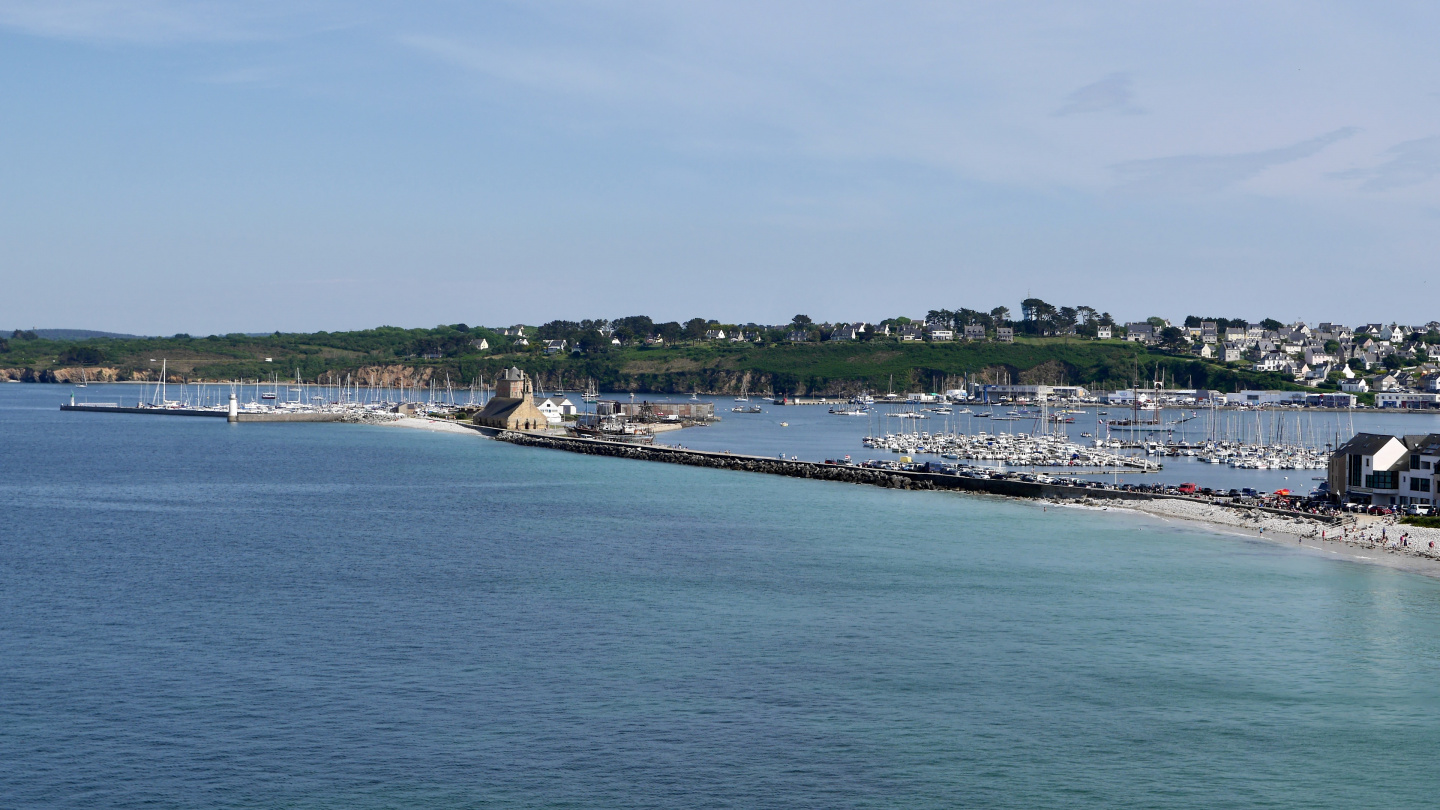 Camaret-sur-Mer is one of the main harbours where many start their' crossing of the Bay of Biscay. The marina was very busy. Yachts were arriving and departing around the clock. Some made last minute repairs while others checked their rig aloft and still others just enjoyed the sunshine.
For a long time we had not visited a marina with pontoons having loops instead of cleats. Our mooring lines are rather long and it was quite a job to get each of the 20 metre long line through the ring. At least there was no need to exercise that day 🙂
From the pontoon there is a ramp up to the breakwater which was surprisingly narrow. There is just over a meter of walking space. It must be quite an experience when in a storm with heavy rain and wind you return from the cáfe and ávec back to the boat.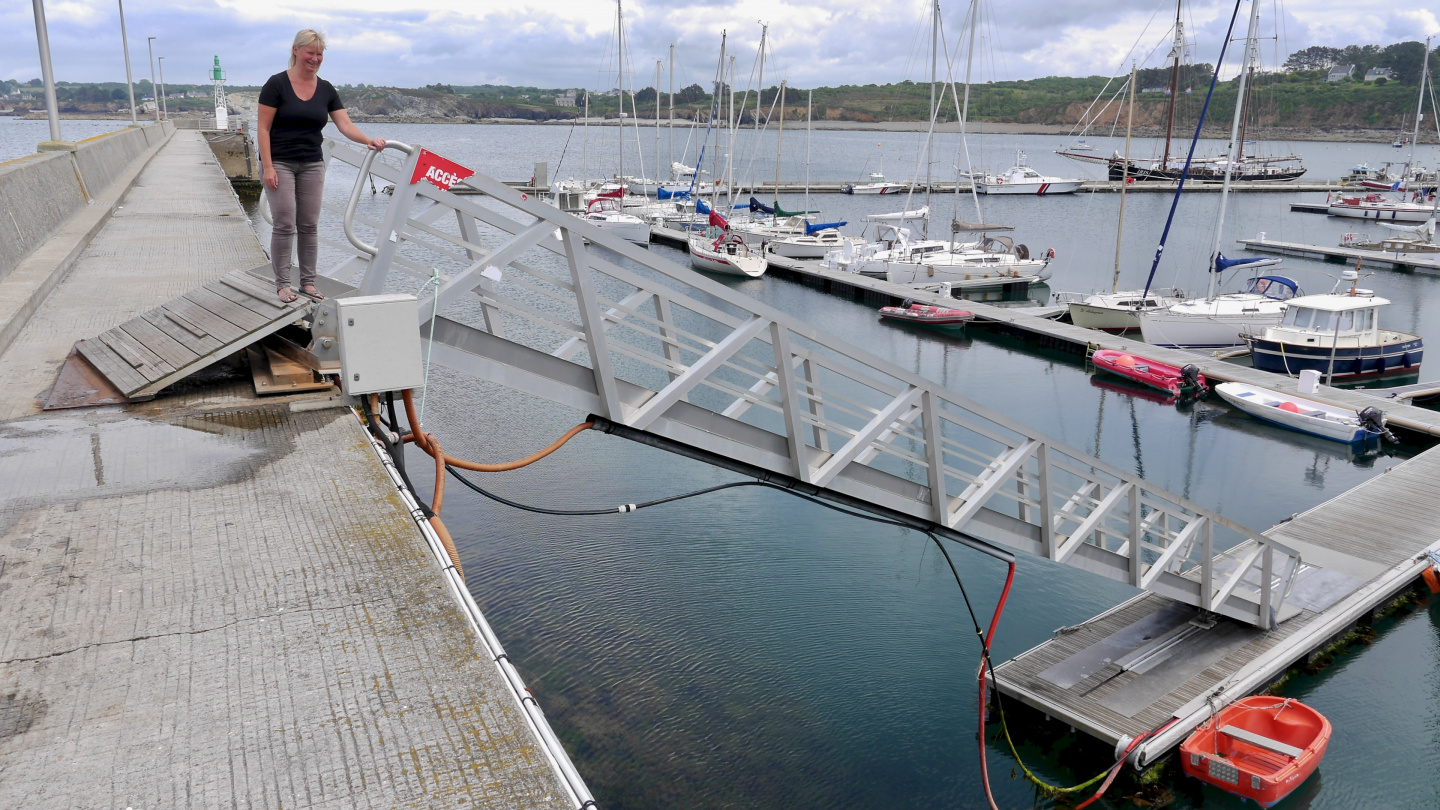 One of the best things in Camaret are of course the trekking paths that go around the Crozon peninsula and have scenic dramatic scenery. The trekking path starts from Camaret and goes across the cliffs following the coastline. The footpath is rather narrow and partially rocky, only thing was that the coastline was tens of metres below us. Andrus said "I can feel the butterflies in my stomach when half a metre from the path is a direct 50 metre drop to the sea."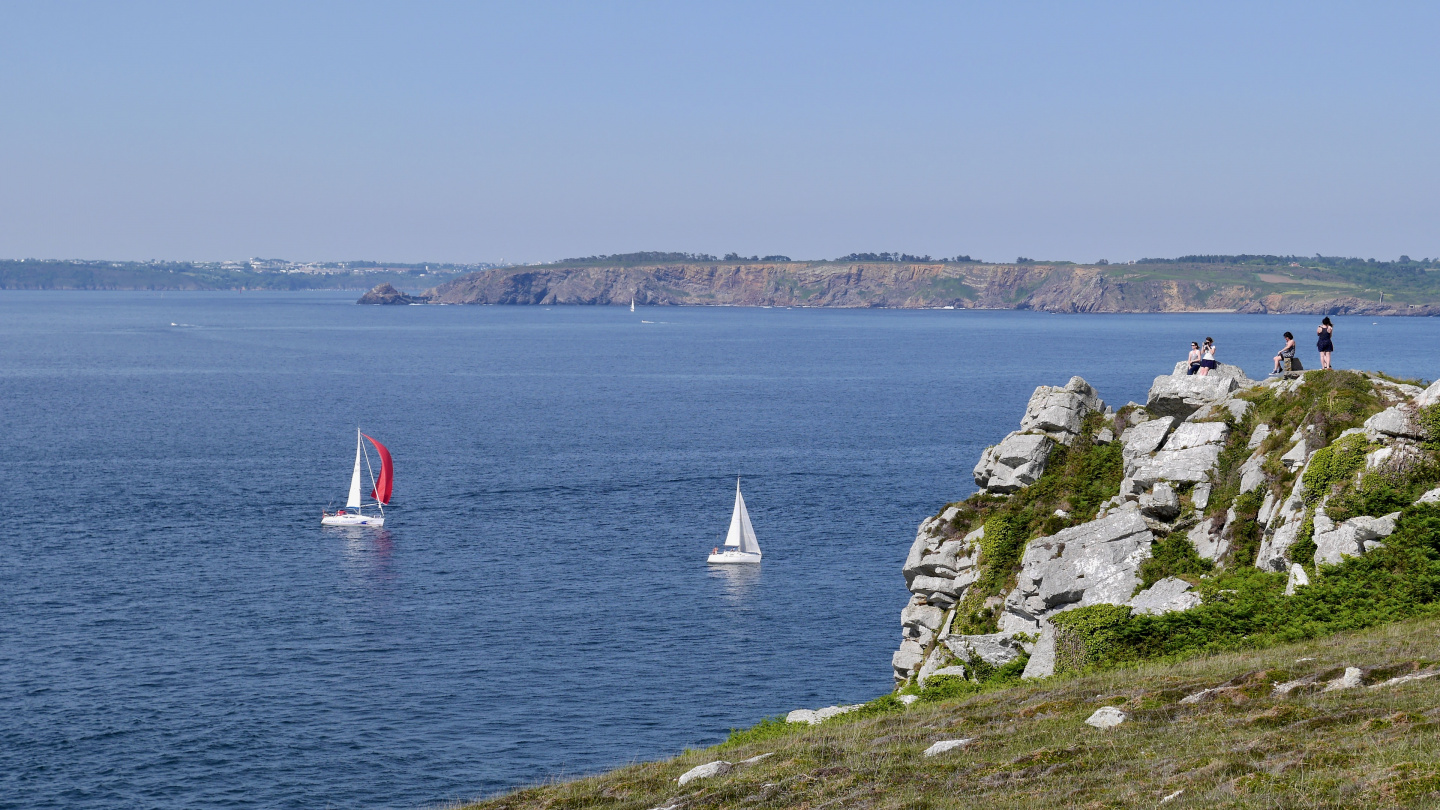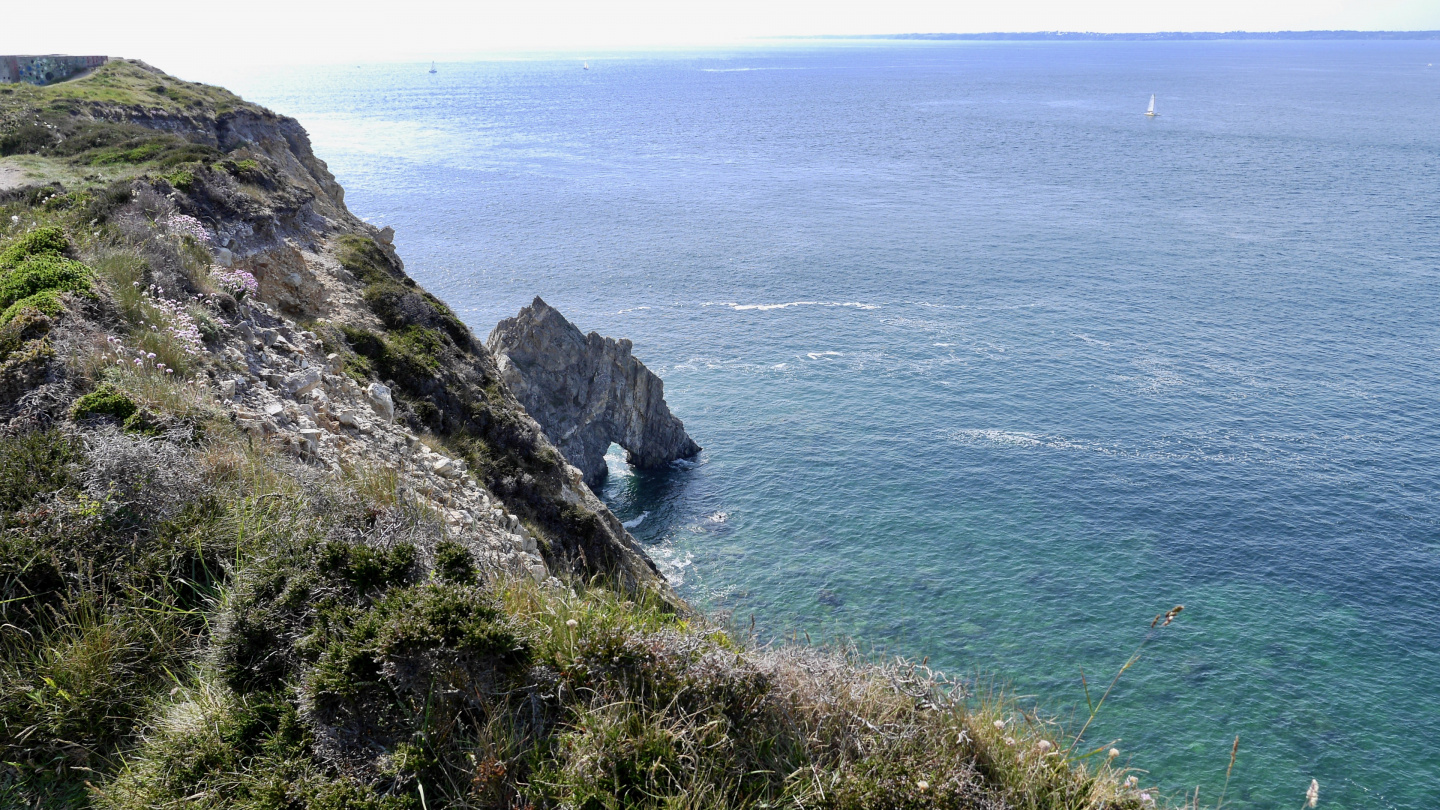 When we arrived to the Atlantic side of the Crozon peninsula we could see the magnificent Plage de Pen-Hat beach. The swimming was strictly forbidden but there were quite a few surfers. They were surfing skilfully on the waves and there were also some youngsters learning on how to dive the wave for getting further to the sea.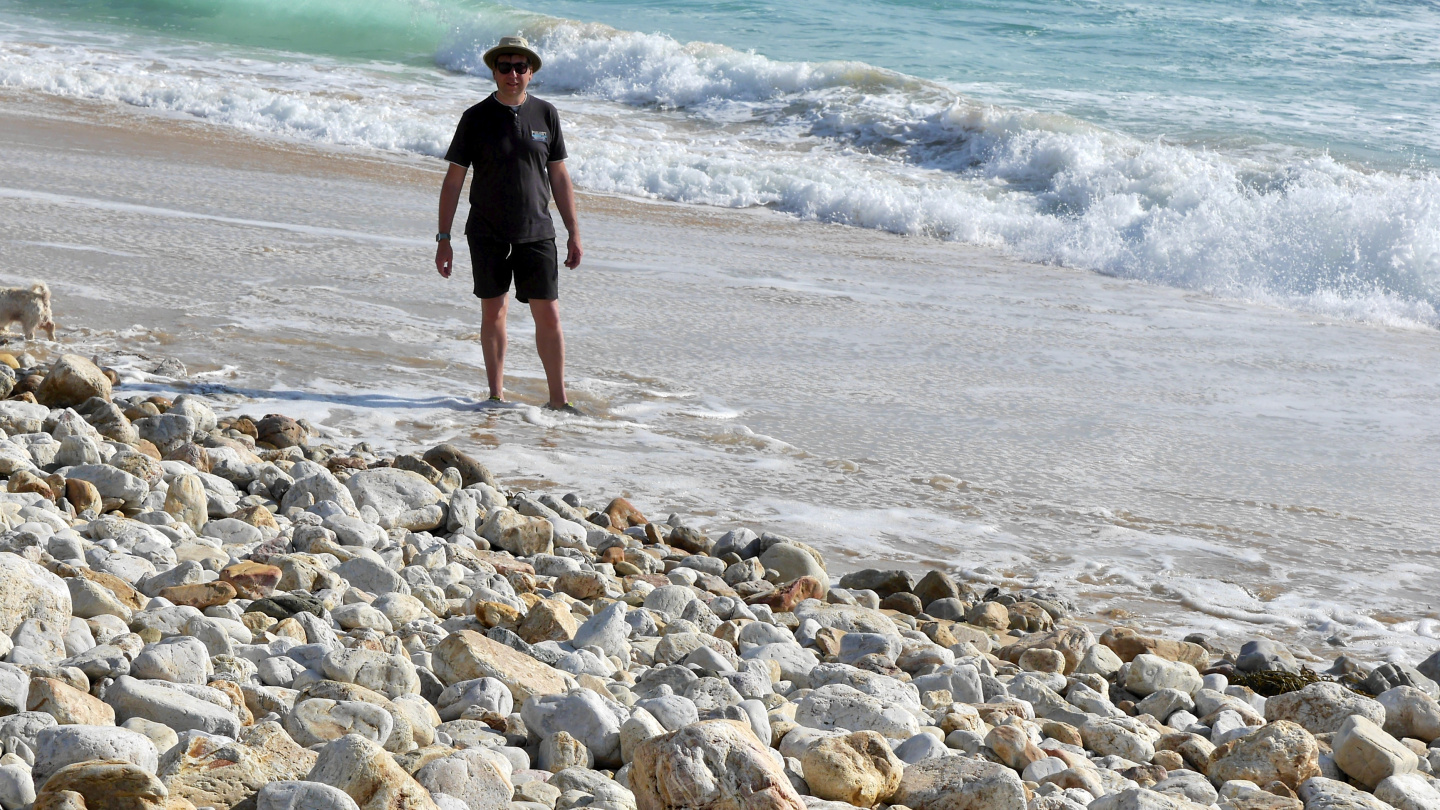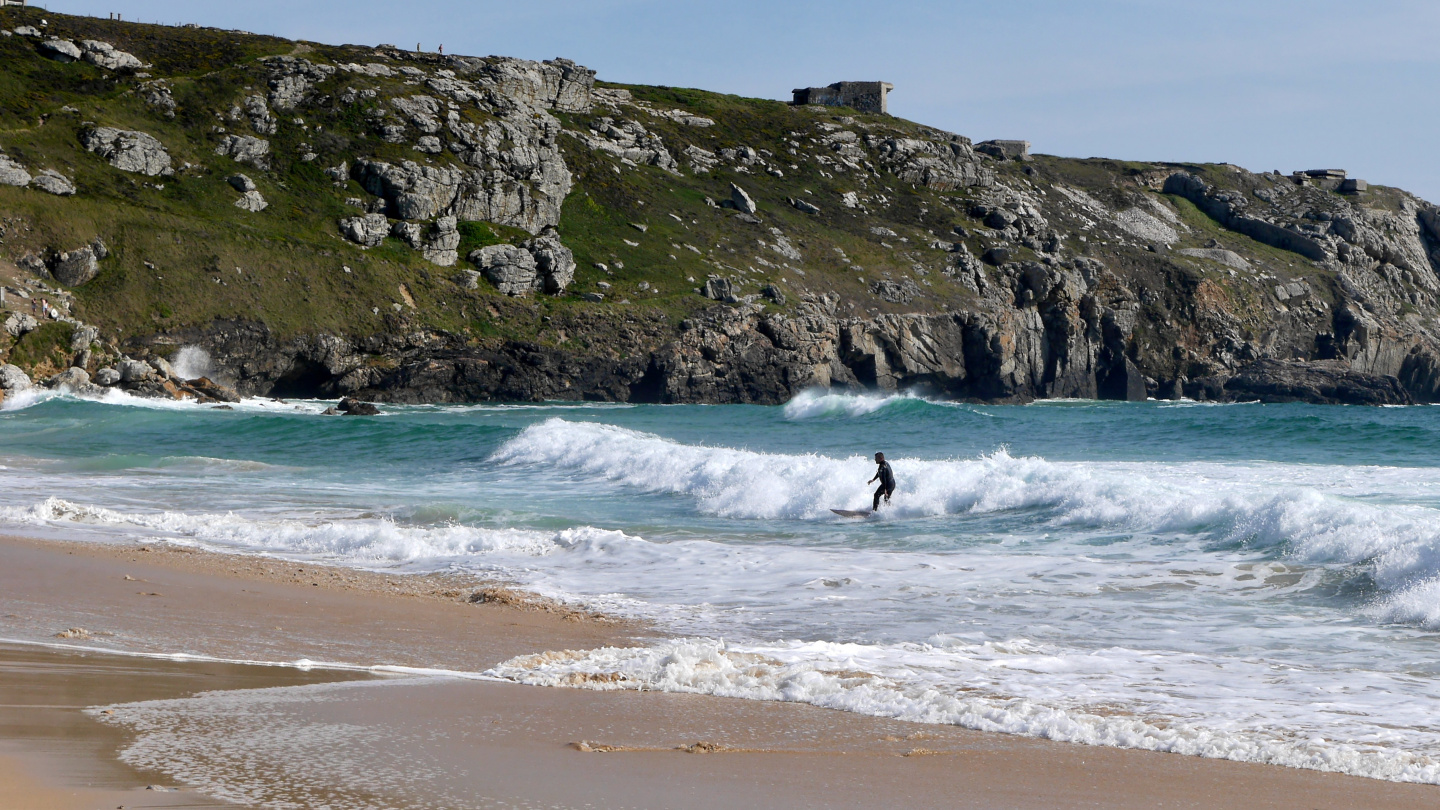 If we continued on the coastal path we would have eventually ended up on the other side of the peninsula and the town of Morgat. Visiting Morgat was one of our alternatives because of the famous caves but we have to leave something for the future as well.
Like elsewhere in Brittany, Camaret is full of seafood restaurants. The waterfront have a long line of establishments serving everything from mussels to seafood platters. We also had to taste some seafood from John Dory to scallops, yummy!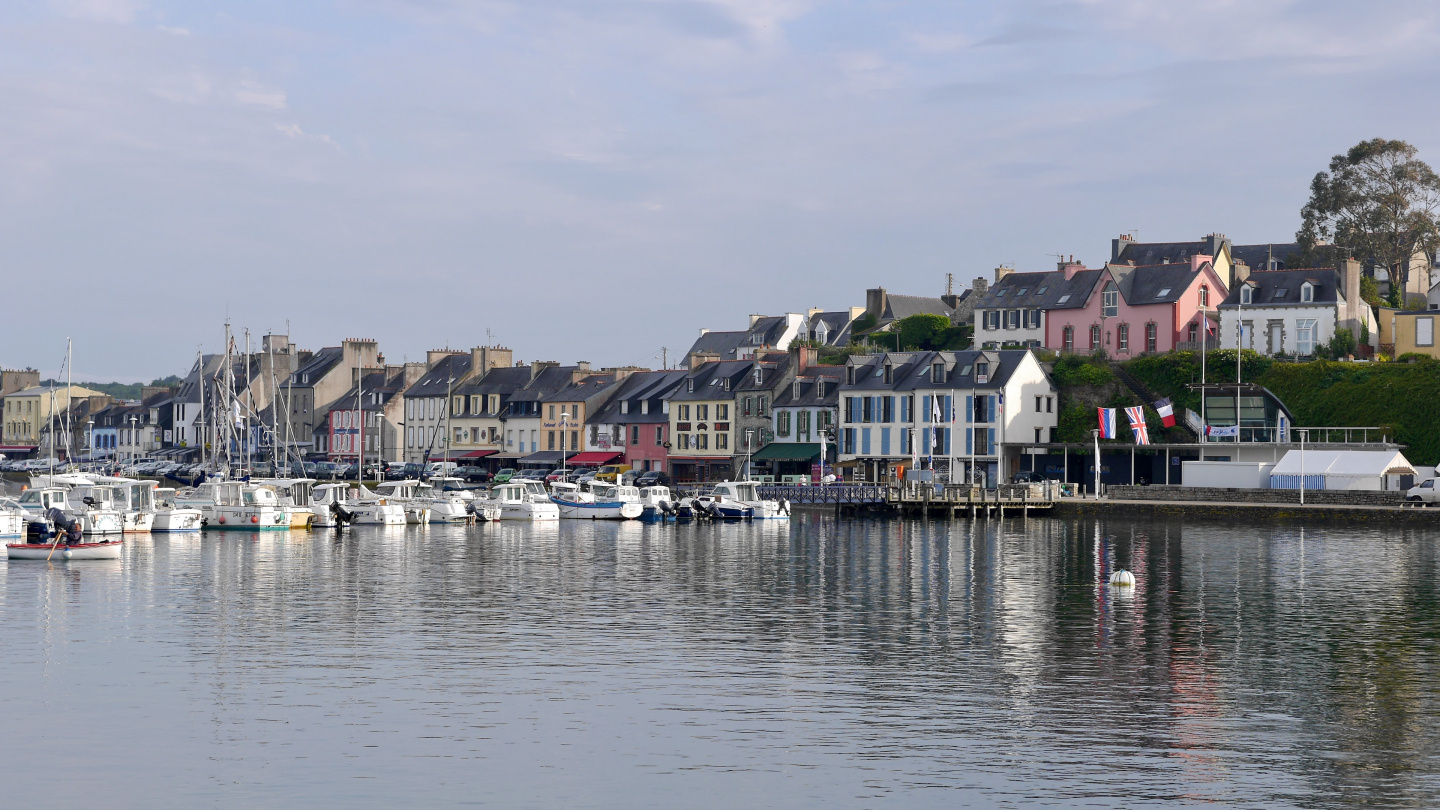 Camaret-sur-Mer 26.5. – 30.5.