The start of this boating season was a bit different. In other words, we flew to Porto in Portugal where we spent a night in a hotel before continuing by taxi to Xufre in Spain first thing next morning. The flight connections from Porto were so much better that it made sense to fly into neighbouring country and have a long-distance cab service instead of flying directly to Vigo in Galicia.
We could have booked an airport transfer directly from the internet, however when Andrus called a taxi company, they made an offer to pick us up from the hotel and take us directly to Xufre in Spain. The 200 kilometre long ride went smoothly, especially as our driver spoke excellent English and gave us a lot of background info about Portugal. We got a good overview of Portugal and Portuguese people. This summer of 2019 will bring Suwena into the waters of Portugal. In addition, the city of Porto seemed like a nice place and our anticipation level of the summer adventure was only growing.
There is only one pontoon for yachts in Xufre and usually the boats raft up. Therefore, we made a different plan for the start of the season. Our aim was to put Suwena into water on our arrival day, make a quick check that the engine is working, through-hulls are all ok and not leaking water into the boat. Then we would move Suwena into the other side of the bay, into Caramiñal where we will perform all the required spring chores. And so it happened exactly as planned. Only some of the work we had ordered in advance from the boatyard have not been done. We agreed that we will return to Xufre in one week when the yard has a timeslot in their schedule for finalizing the works. By then we also should be ready with our own spring preparations.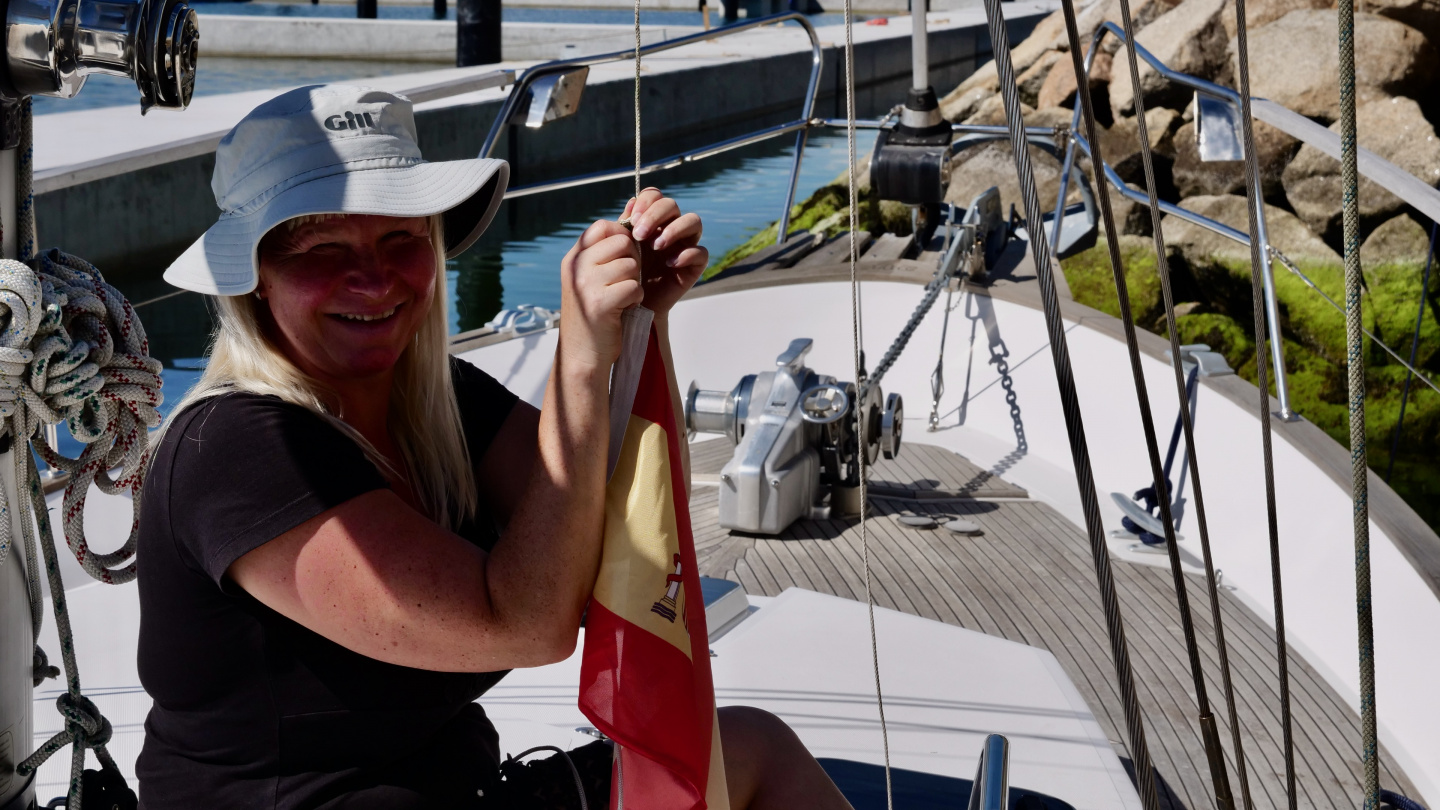 It was really funny to motor across the bay without sails. But in all honesty, there was no wind either and thus the first leg of the year went smoothly with Perkins purring quietly and we sniffing the salty smell of the sea. Yeeha, we are back again!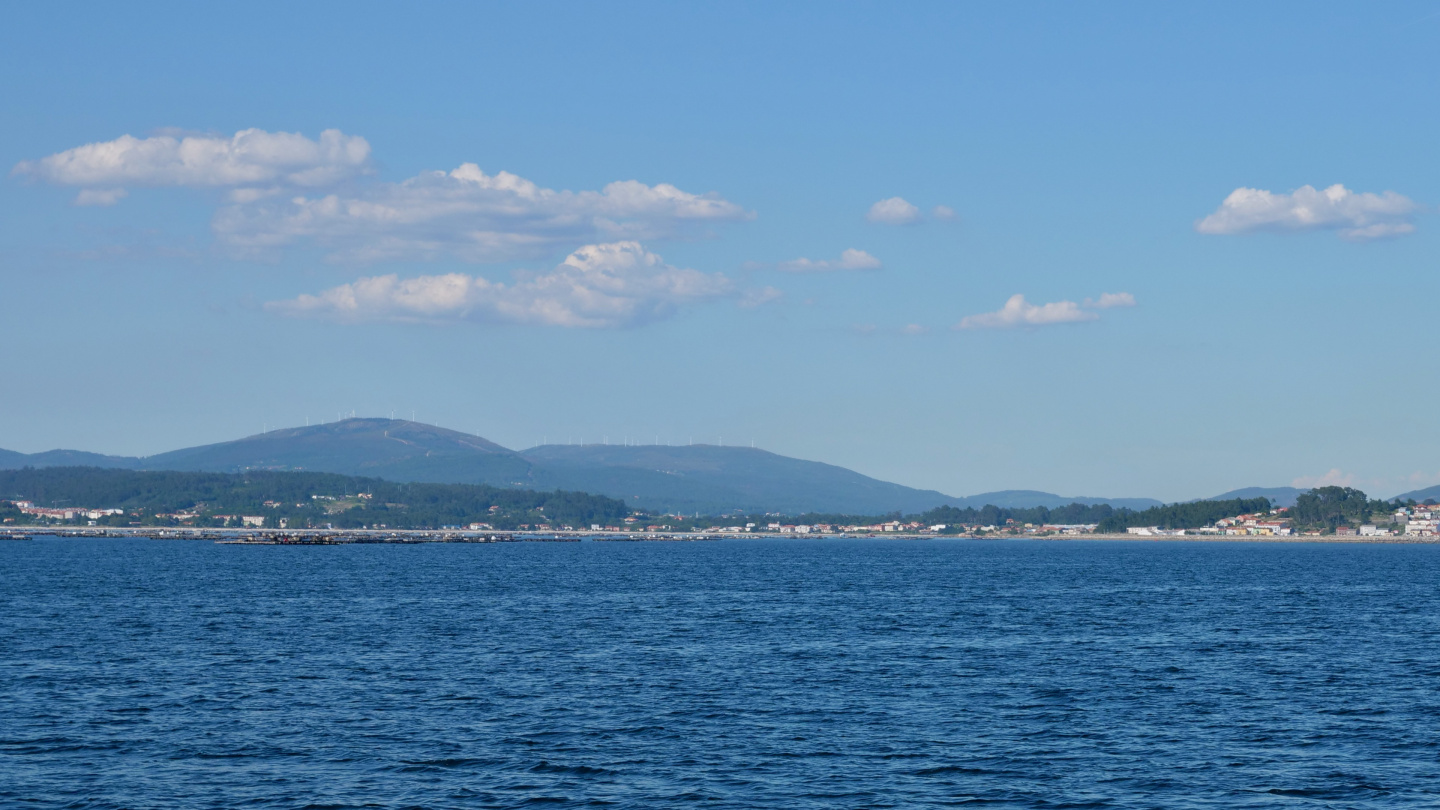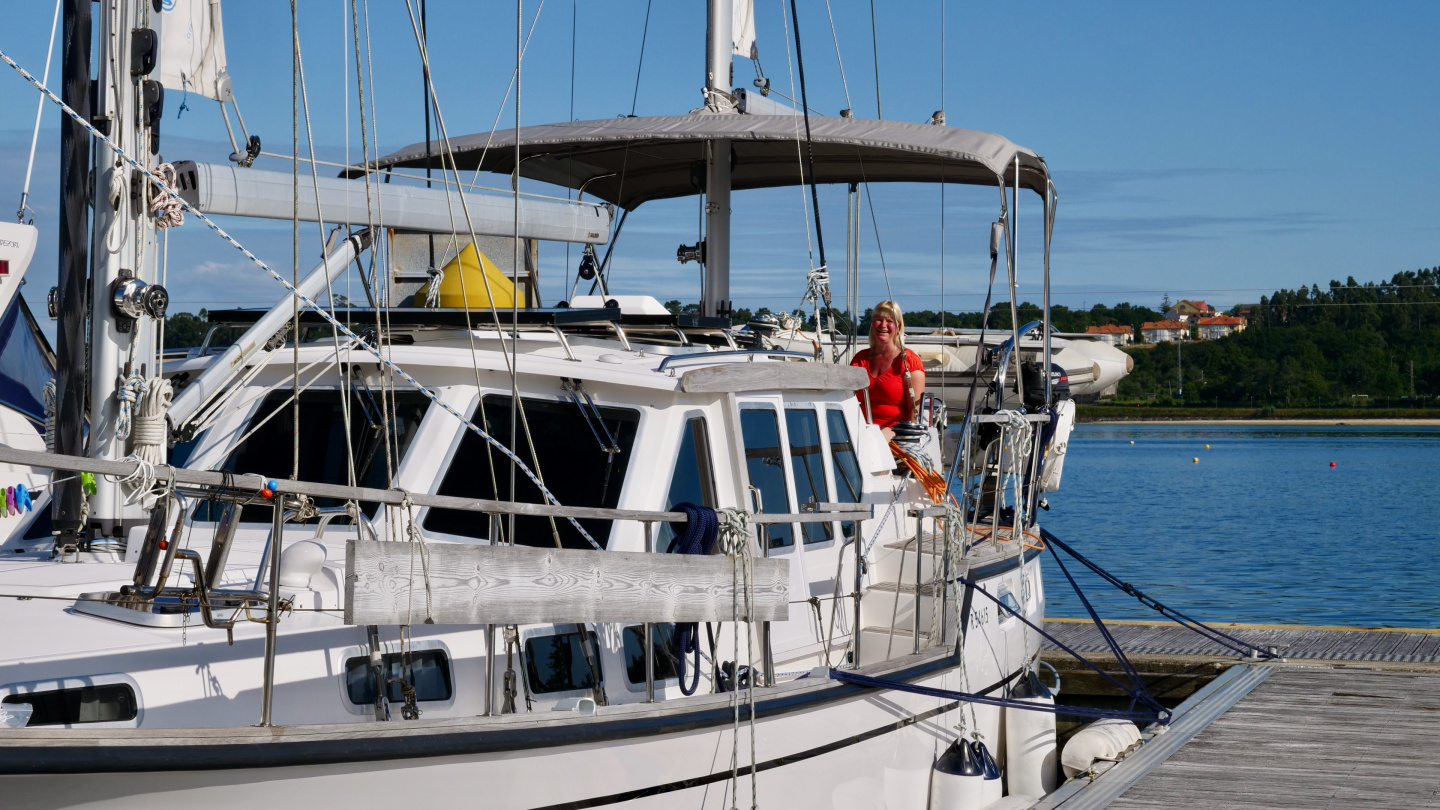 All went well according to our maintenance schedule. The couple of first days were lovely in 30-degree heat wave. They passed quickly in all of the deck chores. Suwena also got well-dressed when we hoisted the sails. The cleaning of the deck was bigger job than usually. So far, we have kept her for winter in open marinas near the ocean coastline. However, there are quite a lot of forest on the island of Arousa and in addition the island situates deep in the ría between forest covered mountains. The deck was covered by a lot of green mouldy crud, indeed. And for worse the dirt had got into the cockpit lockers. It took quite a lot of elbow grease to clean up everything. We are missing a lot to leave Suwena into water for winter months. This would allow us to have a weekend holiday onboard. By spending a few weekends on a boat during the winter helps to keep her cleaner and it is very relaxing even if we would not go sailing.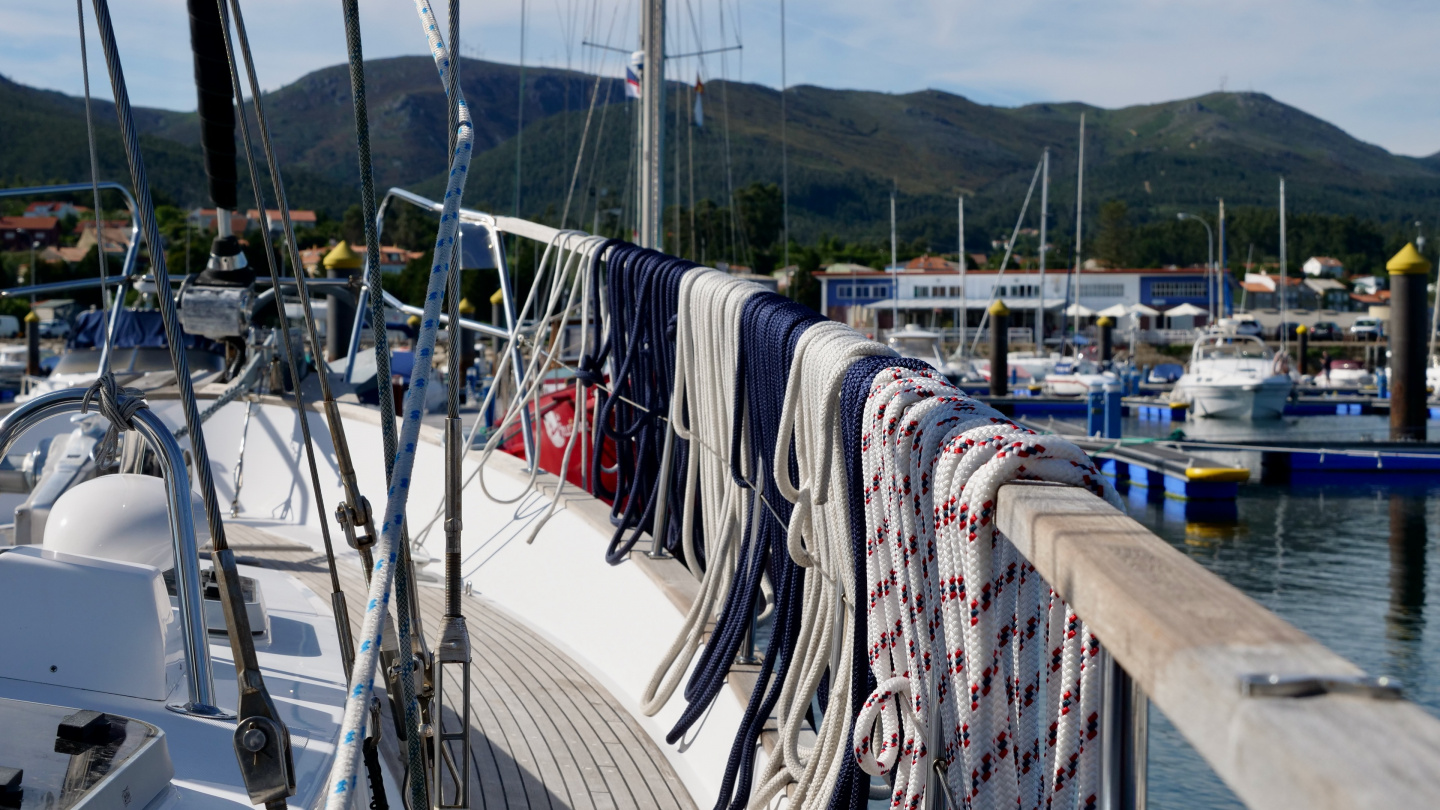 It was time to service the engine and the generator. For the first time an internet chandlery SVB failed us completely. Andrus had asked for a quotation for both the engine and generator oil filters including the exact type numbers. However, the filters we had received were compatible according to spec sheets but they did not fit. Andrus managed to replace the oil in Perkins by sawing off the bit of the oil filter's tightening nut and after a lot of swearing he managed to fit the filters. The generator oil filter was so much bigger that it did not fit at all and its service will be done later when we will get new parts. We had ordered the filters already in the winter so it was too late to complain to the seller. I only listened compassionately the swearing arising from the engine room.
Last year we were by chance invited to the opening of the restaurant Sisal. In between the maintenance work we tested their lunch menu or menú del día like they call it here. Usually the lunch menu is made from local fresh ingredients and they are really delicious. The price usually varies from 8 to 14 euros.
This time for 12 euros we could select a starter (el primer plato), main course (el segundo plato) and of course the dessert (el postre) from various choices. For washing it all down we could select a glass of local wine, beer or water. Coffee can be ordered for a small additional fee.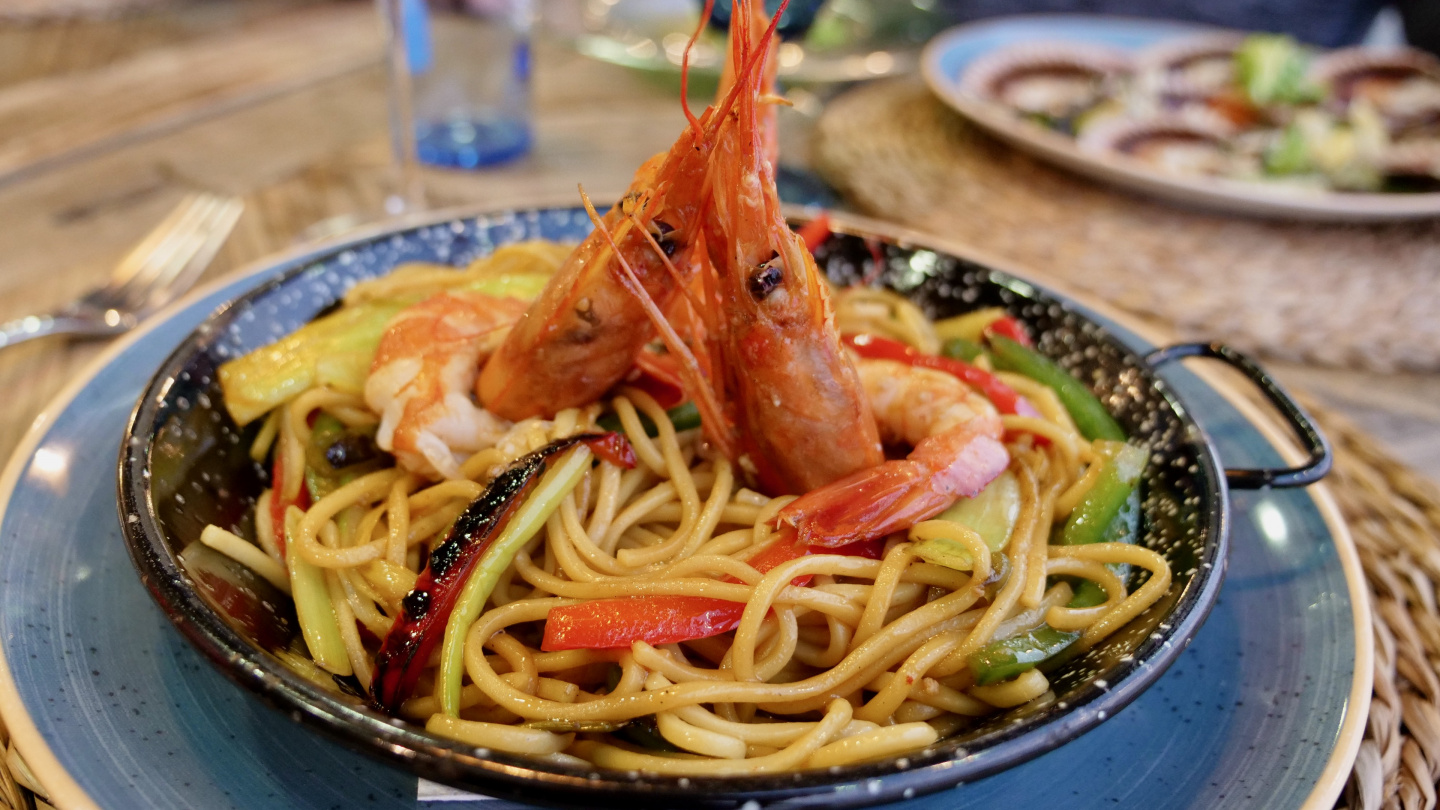 We really learned the meaning of siesta here in Galicia. After such a filling lunch neither the brain nor body is at full capacity. Siesta in Spain takes three hours and that's a plenty of time to digest the lunch before returning back to work in the late afternoon.
We also tested their dinner menu where we sampled the Spanish raciones dishes. They are dishes that are meant to be shared as they are bigger than tapas portions that ordered for individual sampling. If the group is small it is also possible to order media raciones which are half the size of normal raciones portion. As we were in seafood producing area, of course we ordered three raciones, one salad and two seafood. That was plenty to eat.
You really must be careful when ordering raciones dishes that you do not get carried away and order full table of food. Not that this have ever happened to us 🙂 Yummy yummy, the Galician scallops (zampuriñas) and garlic baked shrimp (gambas al ajillo) were amazing. We were sitting outside on terrace and watching the Finnish flag flying at the mizzen of Suwena in silky smooth warm night. This season have begun as nicely as last one ended – perfect!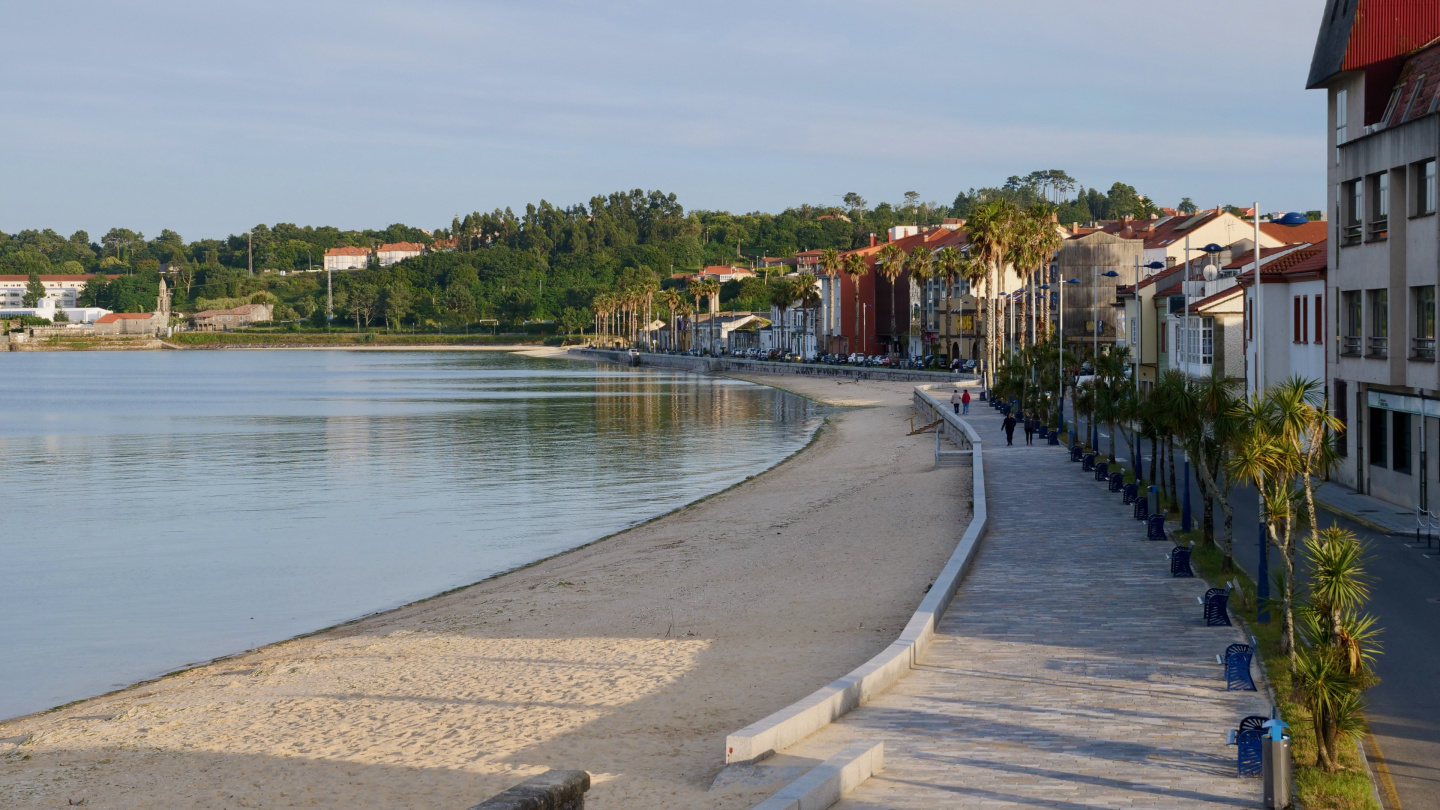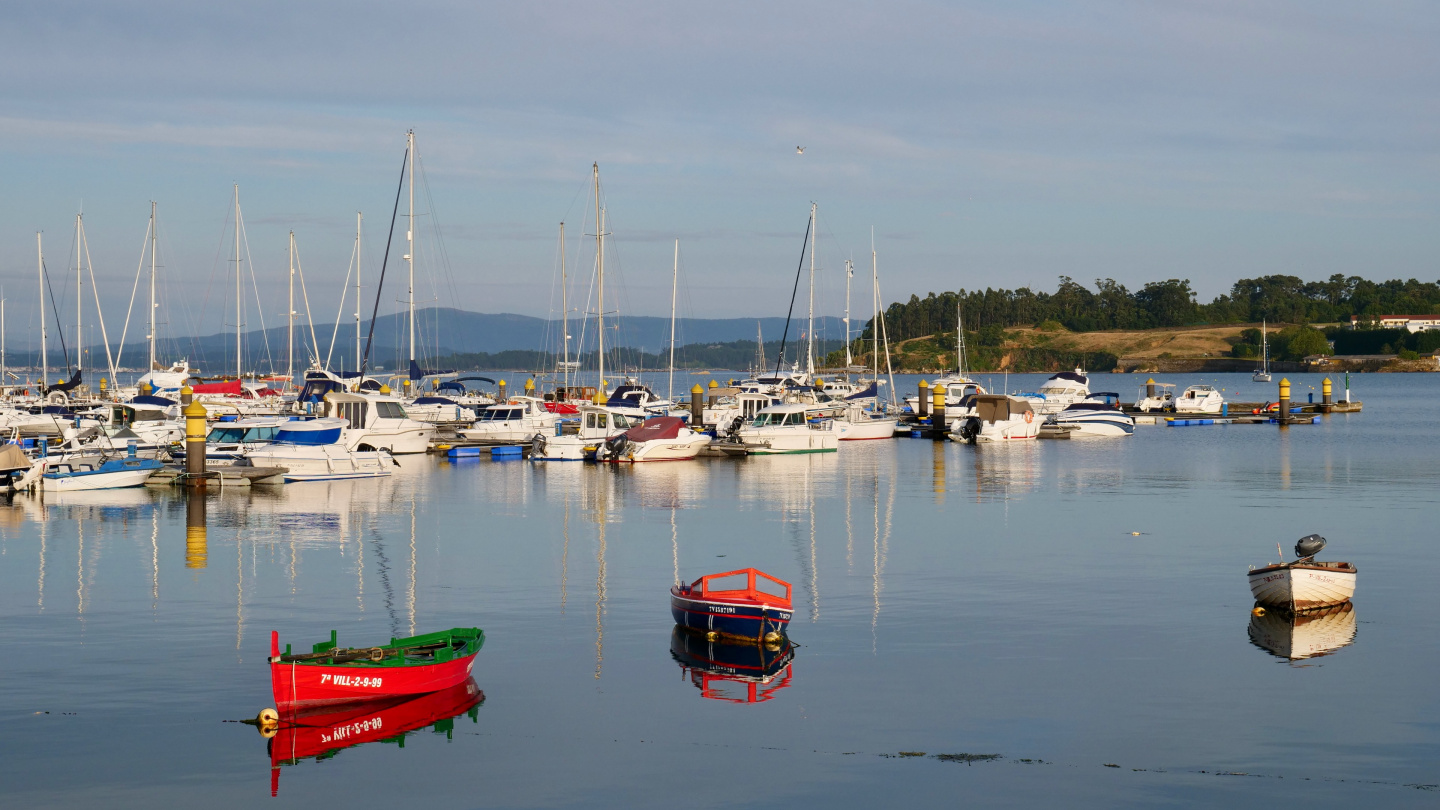 Caramiñal part 2, 30.5. – 5.6.