It is just 13 nautical miles from Ven to Copenhagen. En route the country and the scenery changed. Small idyllic island changed into big metropolis and the red-white courtesy flag was raised to the right spreader again.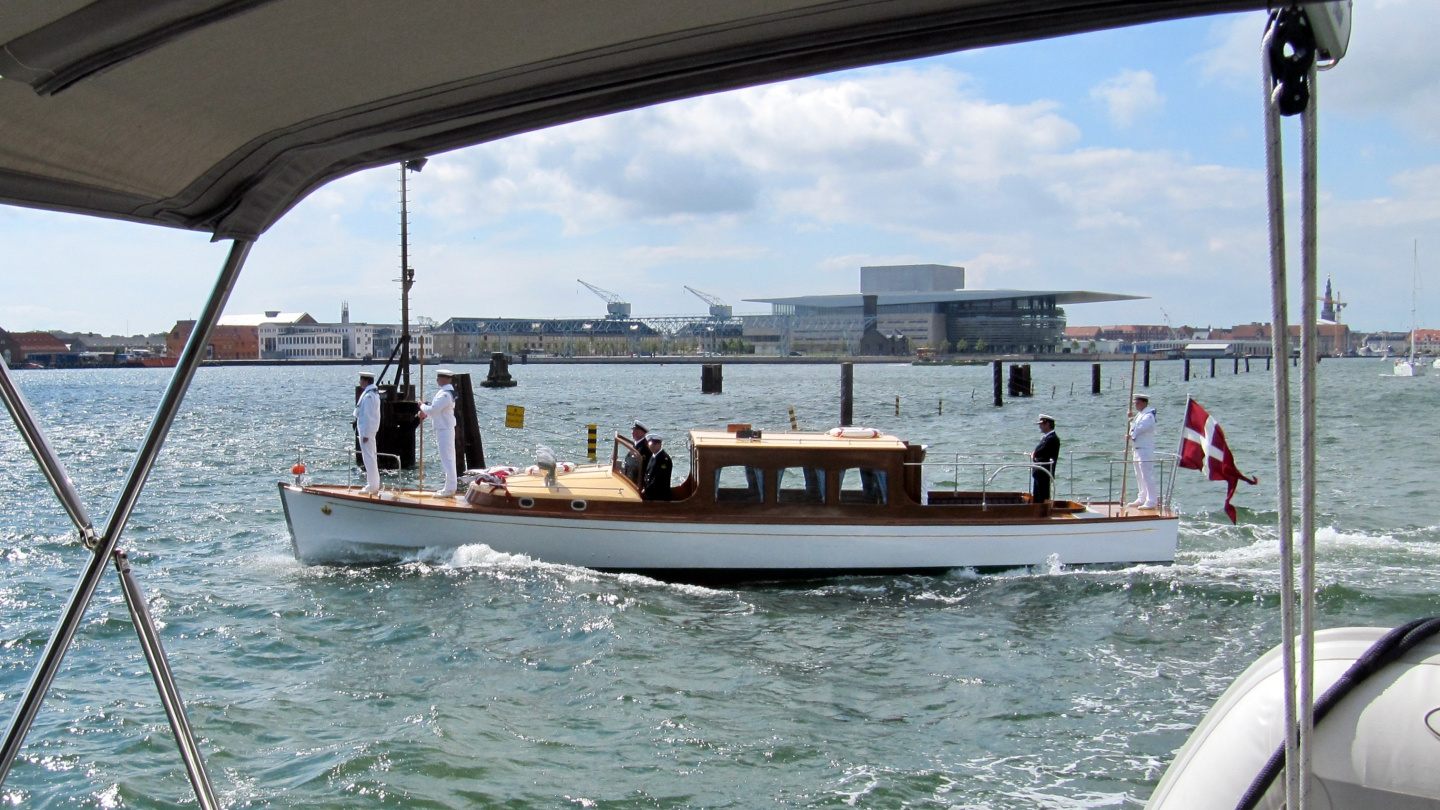 We wanted to have a berth at Langelinie yacht club marina because it is at a walking distance from city centre just next to a Little Mermaid statue. To secure the berth we left Ven at early morning. If the harbour is full we planned diverting to Christianshavn as a backup option. These two harbours have the best location in Copenhagen for visiting yachtsmen. The other harbours are situated outside of the city area and require public transport to reach the city centre. However the vacation season had been started and we were prepared if we do not fit into our selected ports.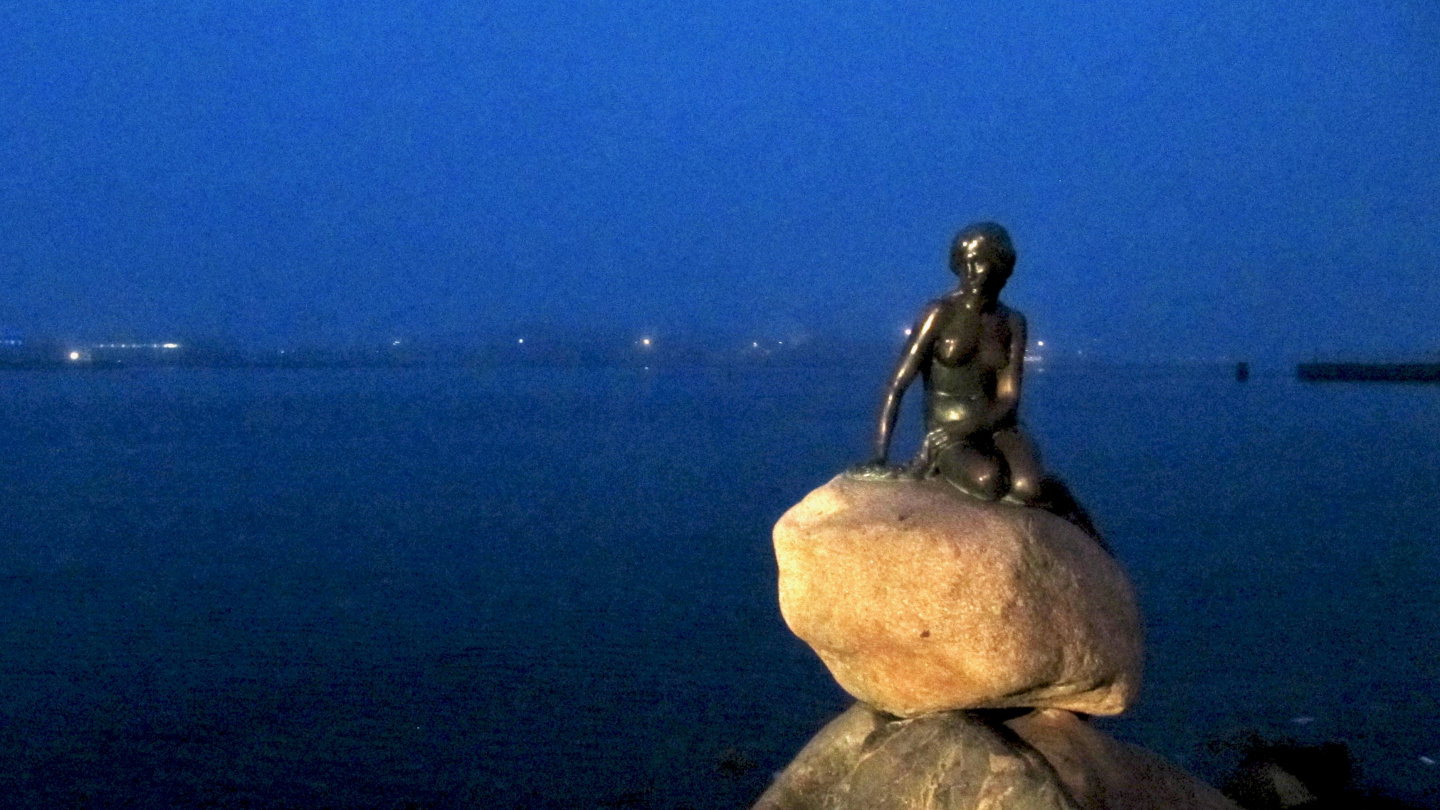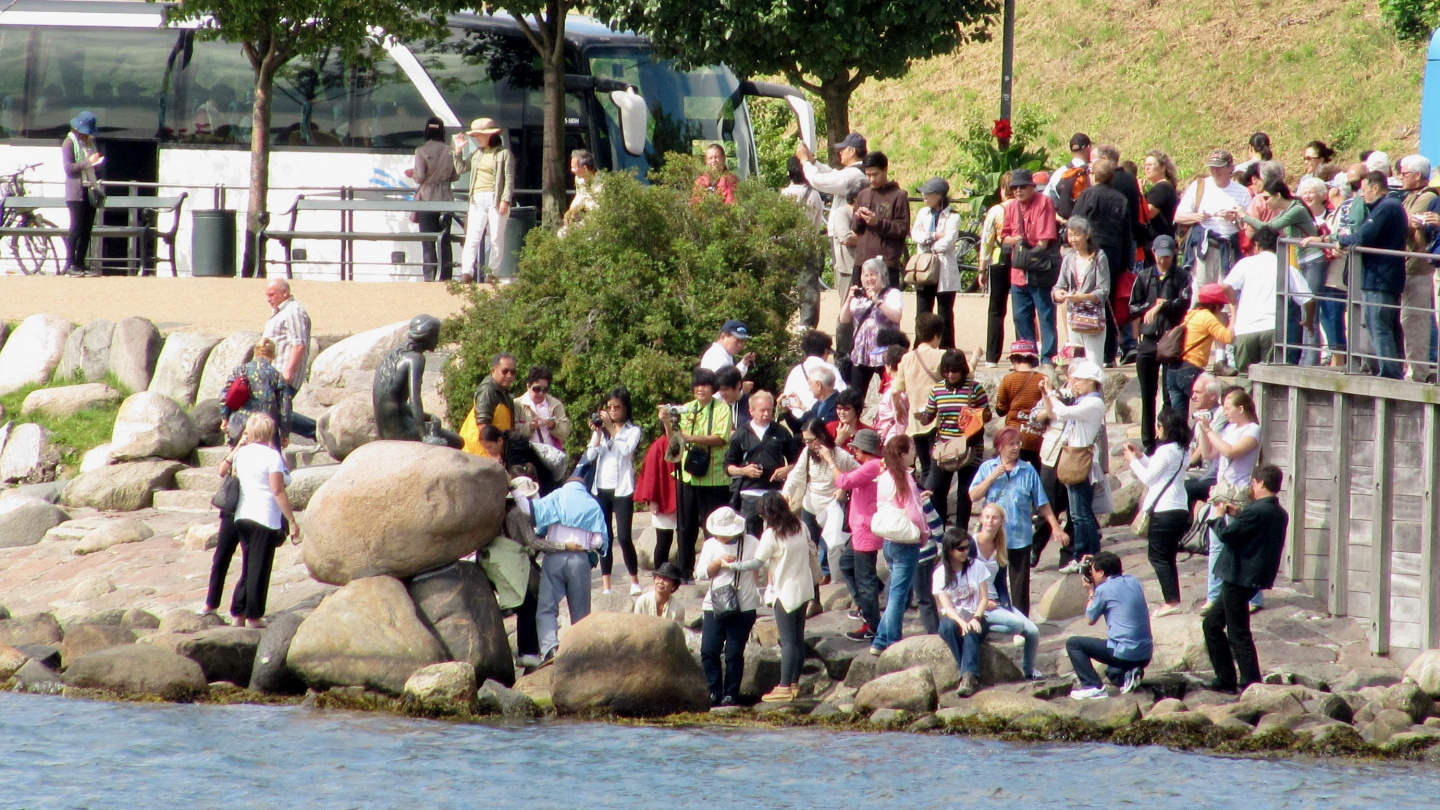 As expected Langelinie harbour was full but we did manage to squeeze Suwena into one free spot. However during the next day we had to move her one berth to the right and use the next mooring buoy. The yacht club's member boat had notified about his arrival and we were at his berth. Harbourmaster managed moving the boats; we got a berth to our right and our neighbour his own. In the end everybody was satisfied.
Langelinie marina can fit about 100 boats and all berths are reserved for the club members. The visiting boats can use empty spots marked with green color in the absence of club yachts. The boats were coming and leaving continuously but still for many it was a disappointment and they had to leave and find a berth in another marina. If there is a space we can warmly recommend this Langelinie harbour. It has a good spirit, all services and most importantly it is within walking distance from the city centre.
On a way from harbour to centre we passed the guest berths in the harbour of Nyhavn. We were glad that we did not go there because berths are just in the middle of very busy tourist and restaurant area. Of course somebody might like to stay in busy place. Anyway sightseeing tourist boats leave from Nyhavn by full throttle and create quite a swell for visiting yachts.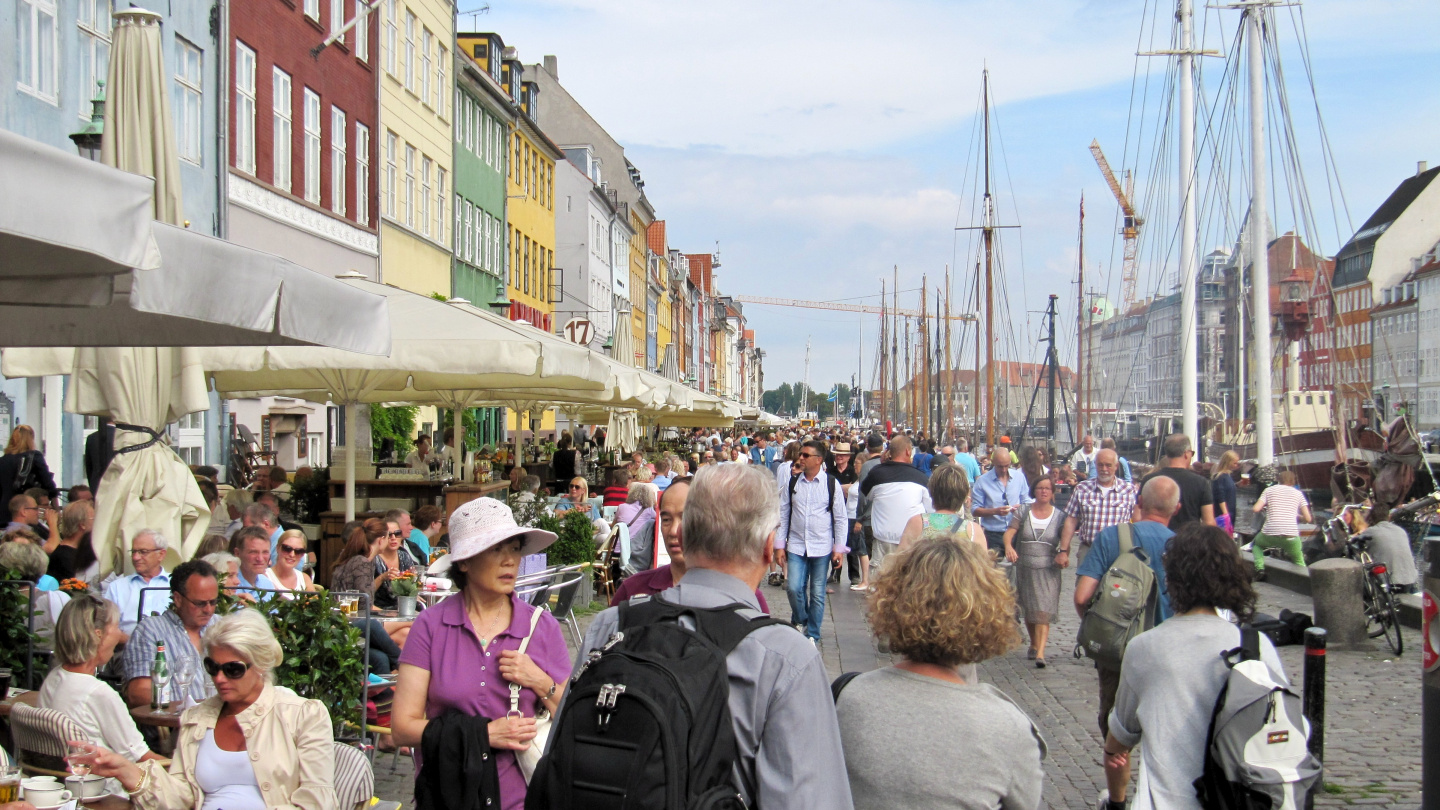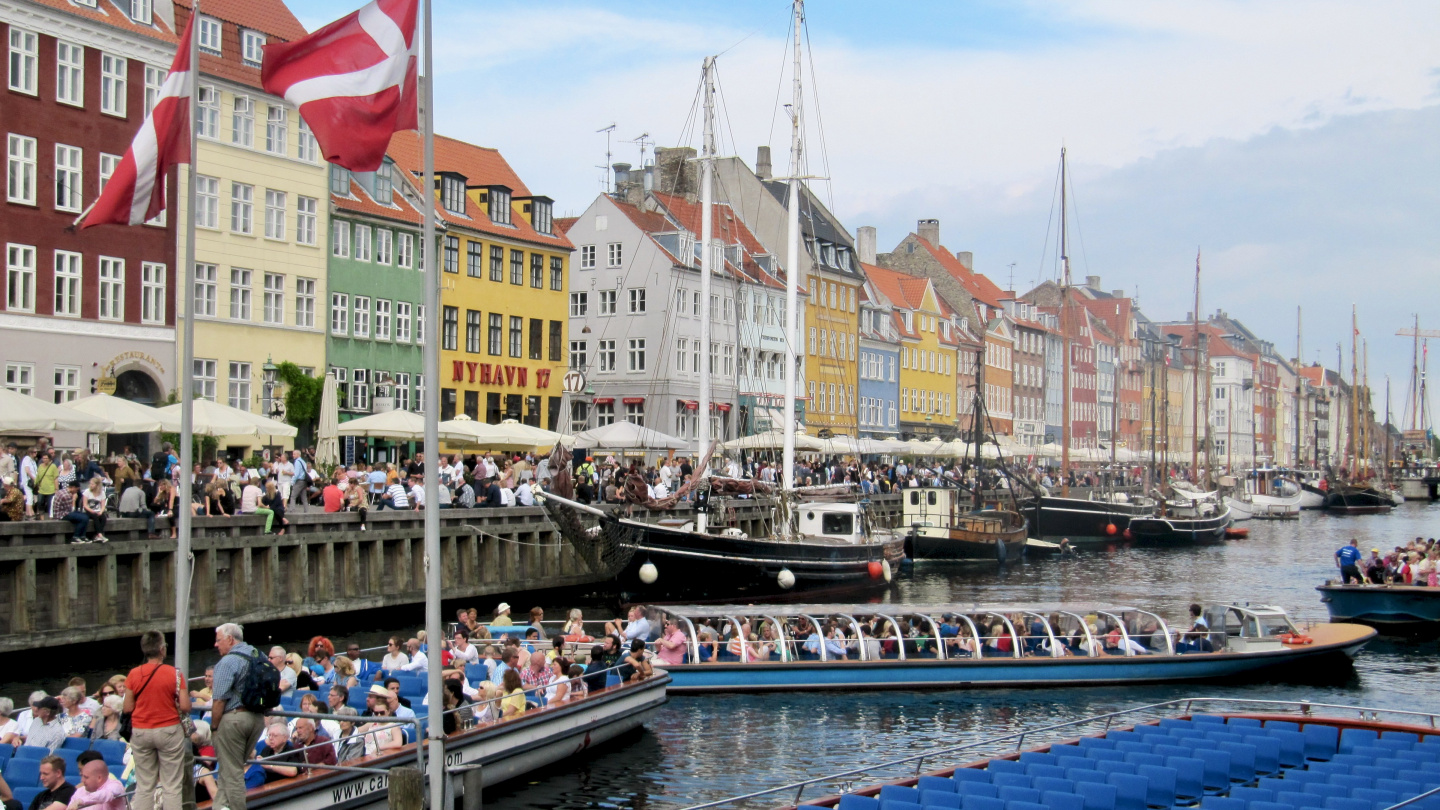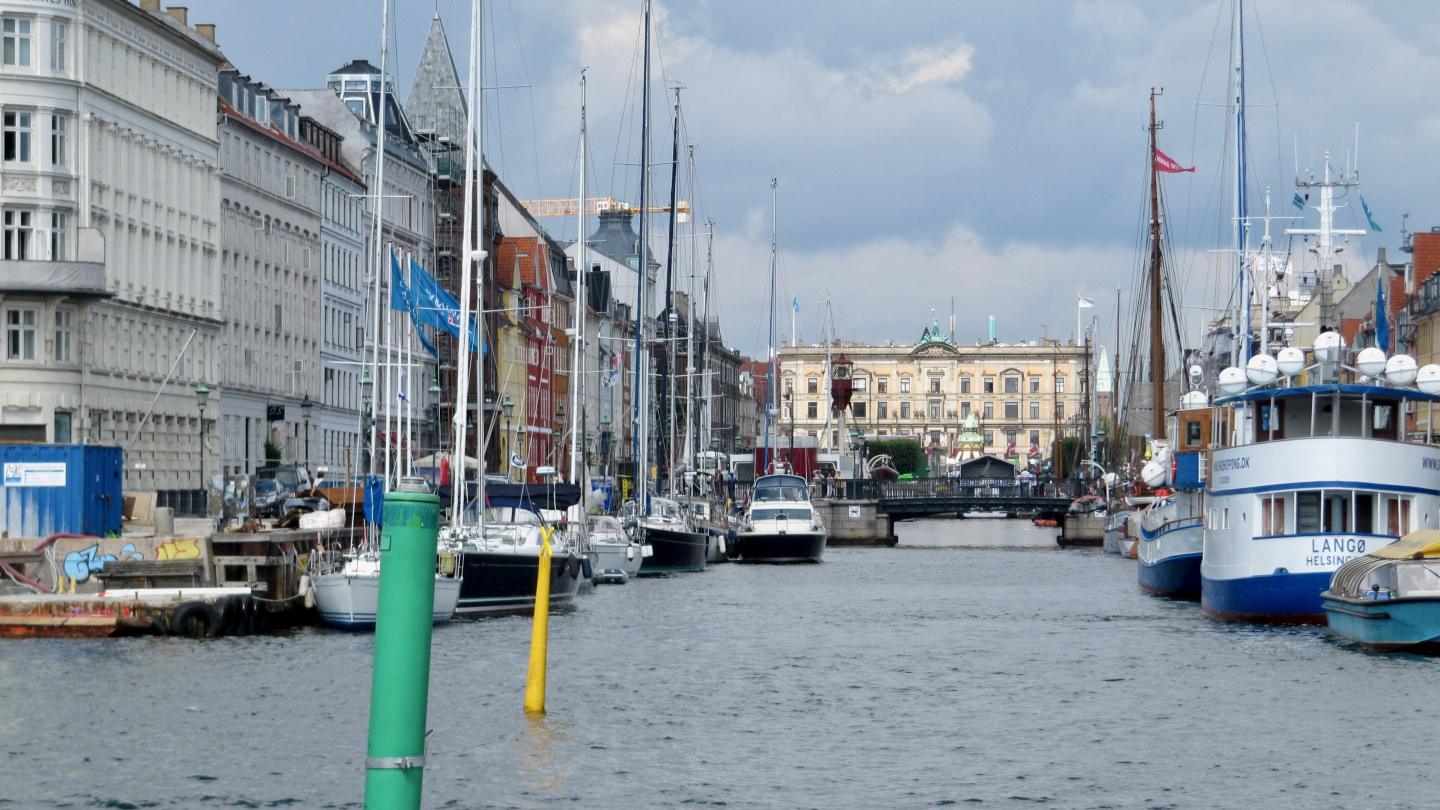 Copenhagen has a lot to see and internet is full of good travel guides. But there is one place where everybody in Copenhagen should visit, it is the Tivoli Gardens amusement park. Tivoli is much more than just a amusement park. The area features tens of restaurants and many locals go there to eat and spend time. Of course its also fun to have a ride or two. In the evening the gardens are lighted up and many couples wandered happily holding hands after romantic dinner. After being in Tivoli we do not wonder any more why they sell annual entry passes and many locals seemed to have one.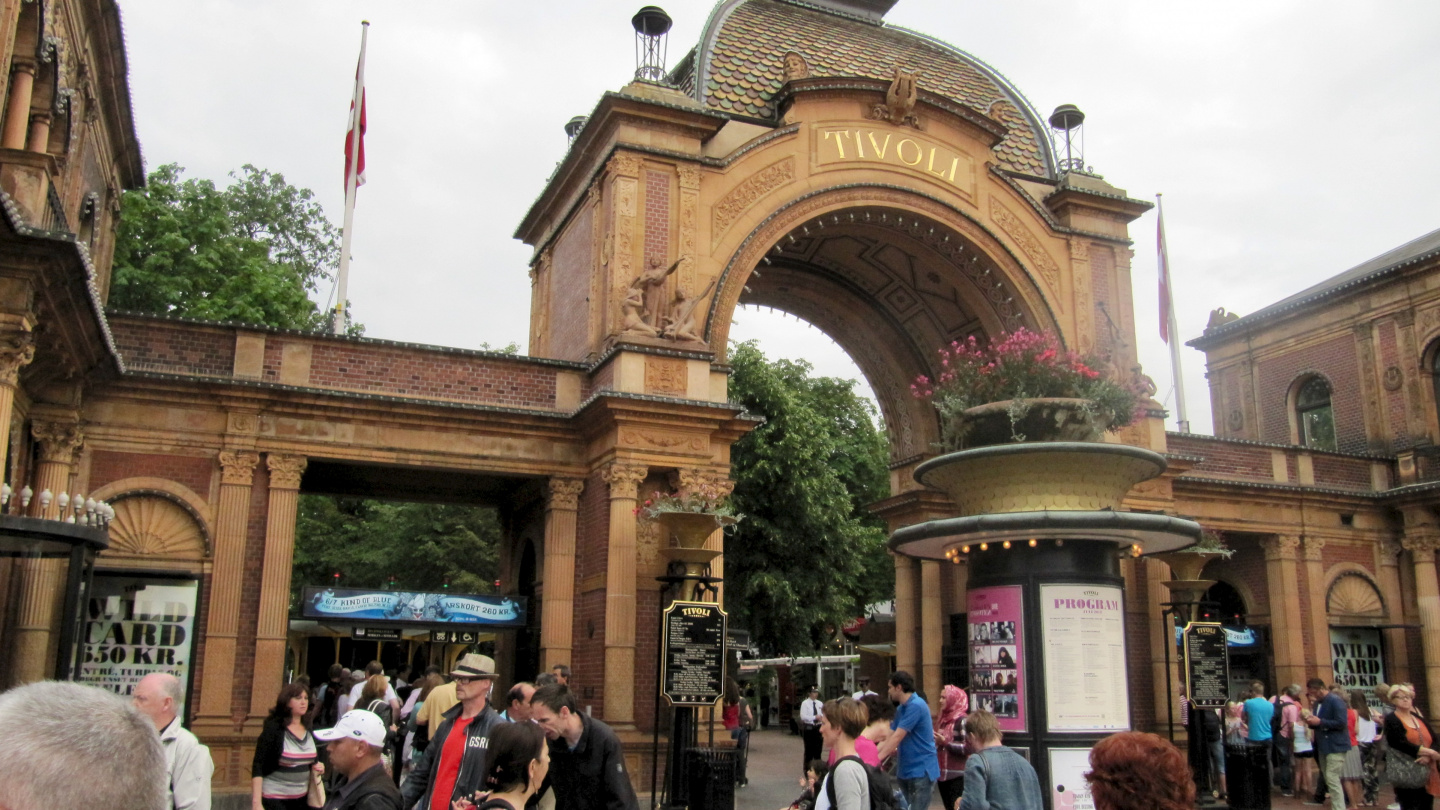 We toured the Tivoli and after a while we felt hungry. Choosing the restaurant was difficult. All of them had a good selection. We kept wandering and reading the menues. Finally we managed to select an excellent restaurant Grøften and decided to try the day's fish that was bouillabaisse. Huge pot of stew made from three different kinds of seafood was absolutely delicious. It was good to notice that even in such a touristic place the level of food is high.
Generally speaking the food in Denmark have been a little disappointment for us. It seems Danish food consists of a bread and a plate of different kind of fillings. Other dishes are breaded and so deep fried that we do not feel to taste them. Another very positive experience was in the middle of Copenhagen's main walking street. Being tired after a full day of shopping we sat down at the Le President Bistro restaurant. The gentleman from next table suggested sushi and told that it was the best sushi he has had in whole Copenhagen. We ordered one of our favour dishes and in addition there was an offer for 50% discount on a nigiri set. Sushi was excellent and the price was ridiculously low.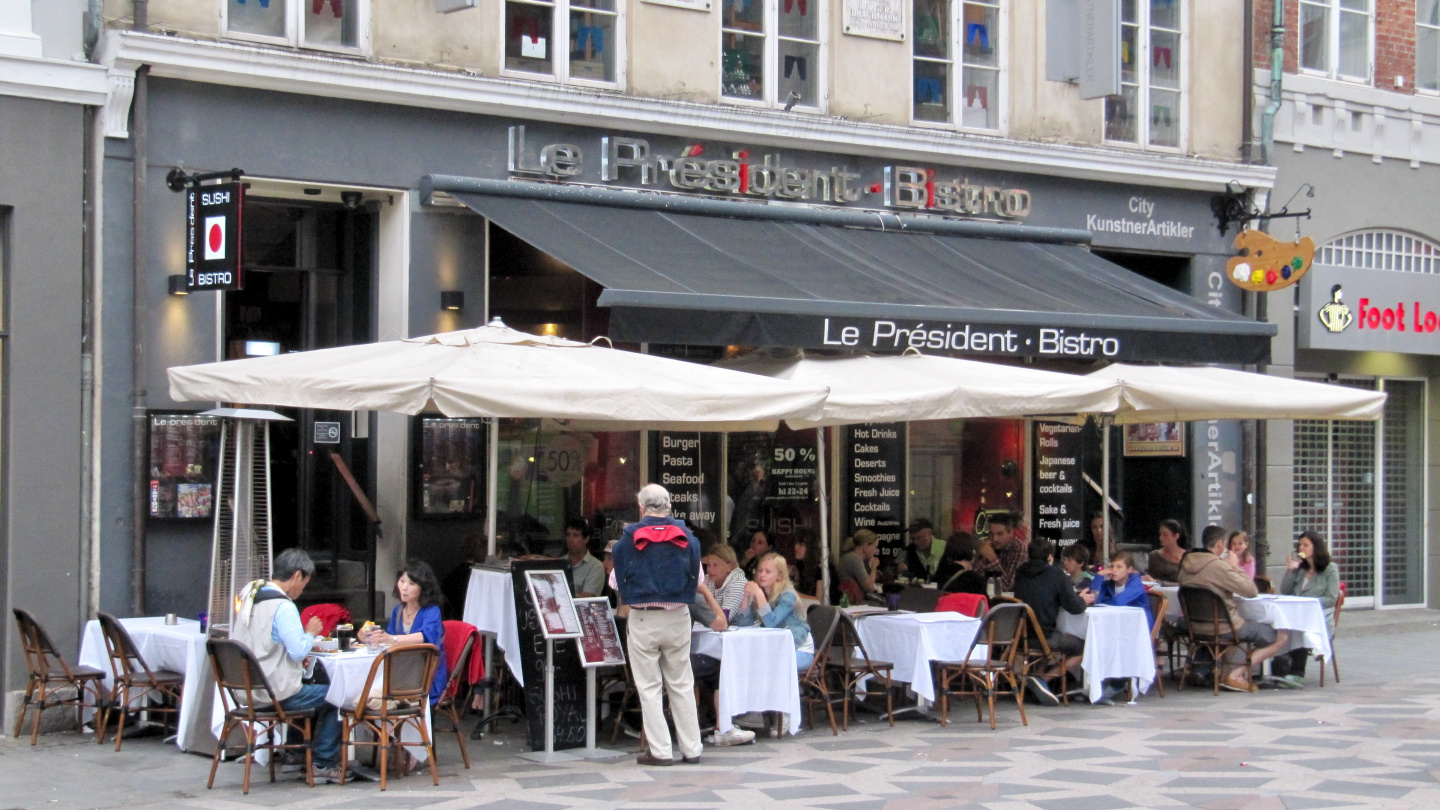 Copenhagen's walking street had changed shape since our last visit. It is now more like Ramblas in Barcelona, full of street artists and banana pancakes were sold like in Asian tourist traps. Where have all the Danish sausage carts disappeared?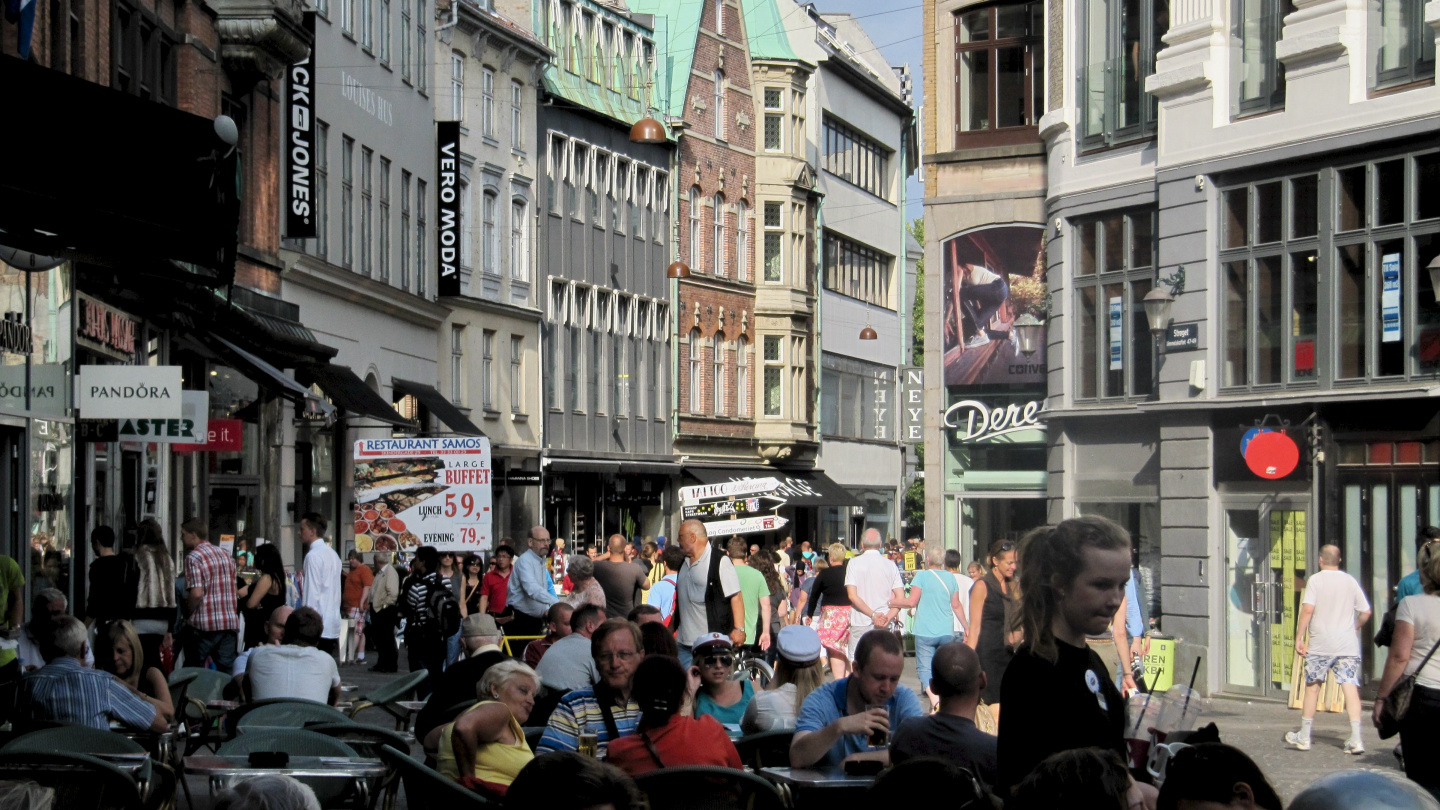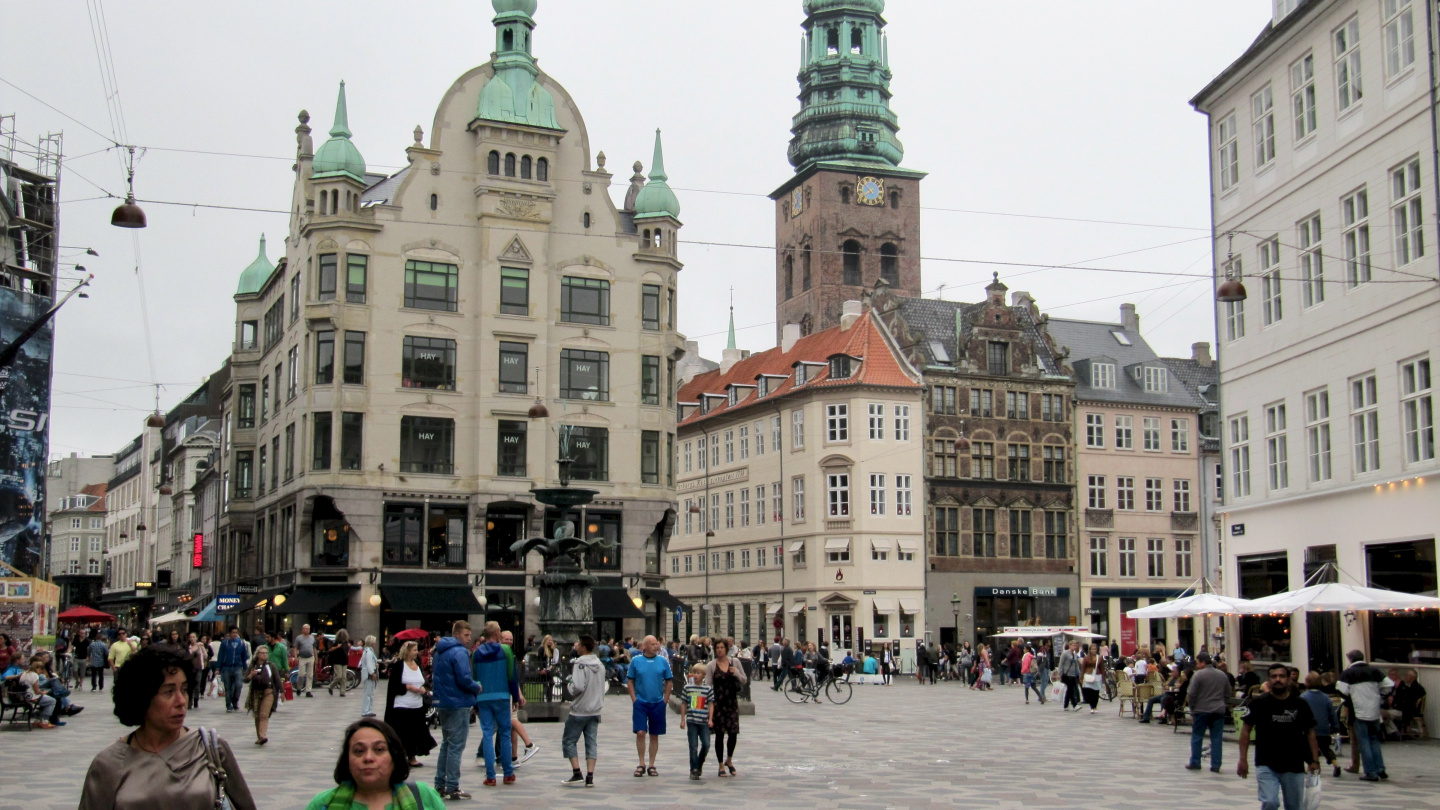 During our visit Copenhagen hosted one and a half week long jazz festival. All around the city stages were set up and bands played jazz music. People sat enjoying the music and chatting with friends. The restaurants offered take away beer in case you forgot your own at home.
Also in our harbour was a jazz event on Sunday afternoon. The yacht club rigged a sunshade from old sails and brought in long benches for people to sit and enjoy jazz. A few hours passed quickly on a sunny day especially as there was some wine and beer not forgetting the Danish traditional sausages and bread available.