Finally the temperature was 25 degrees already in the morning. While sipping morning coffee in a cockpit we discussed that should we go to the island of Ven or directly to Copenhagen. The sun was shining nicely and we went for Ven.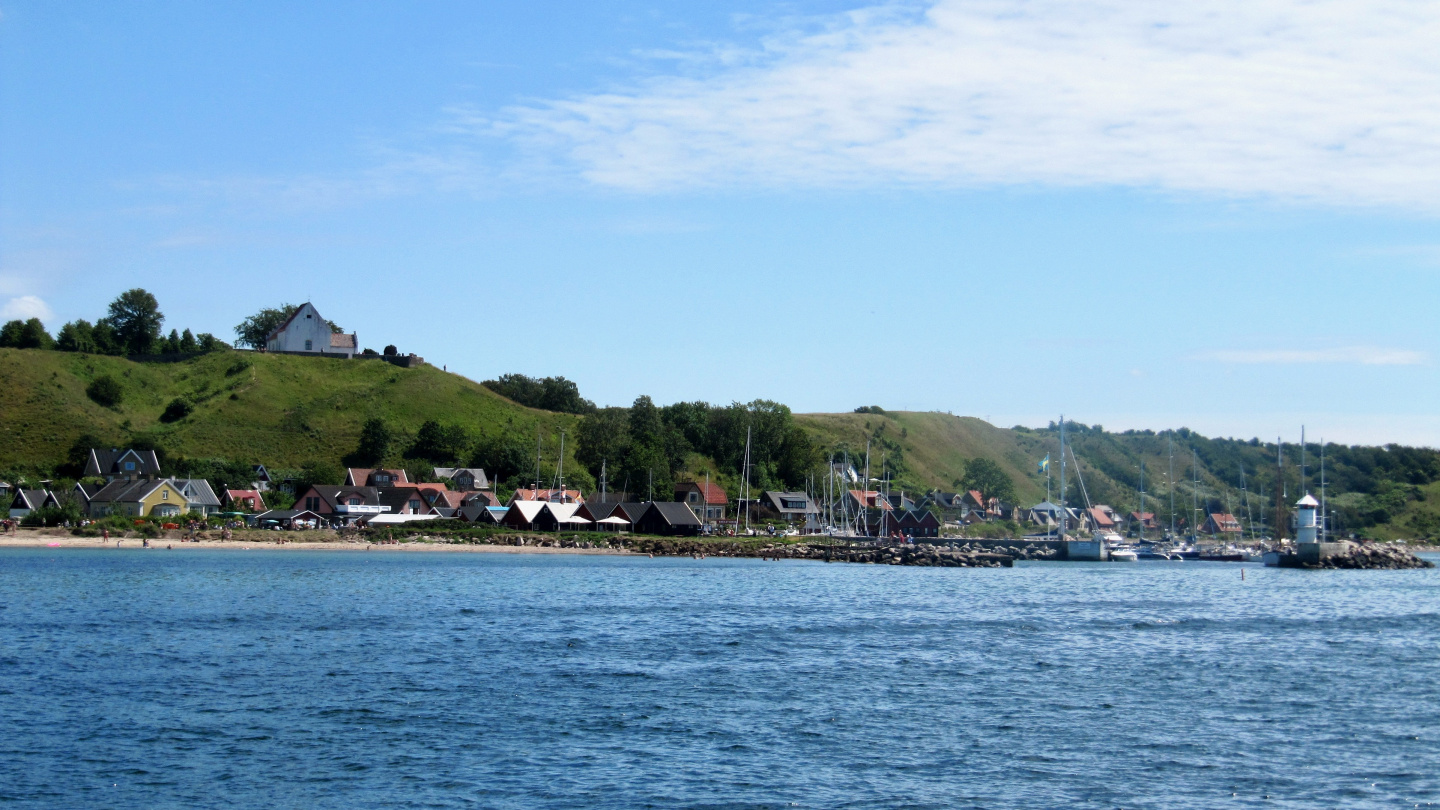 From Helsingør it is only 6 nautical miles to Ven. The Sound was full of boats going in all directions. The vacation period had really been started. Trip was short but despite of this we changed the Swedish flag instead of Danish into the right spreader because Ven is on Swedish soil.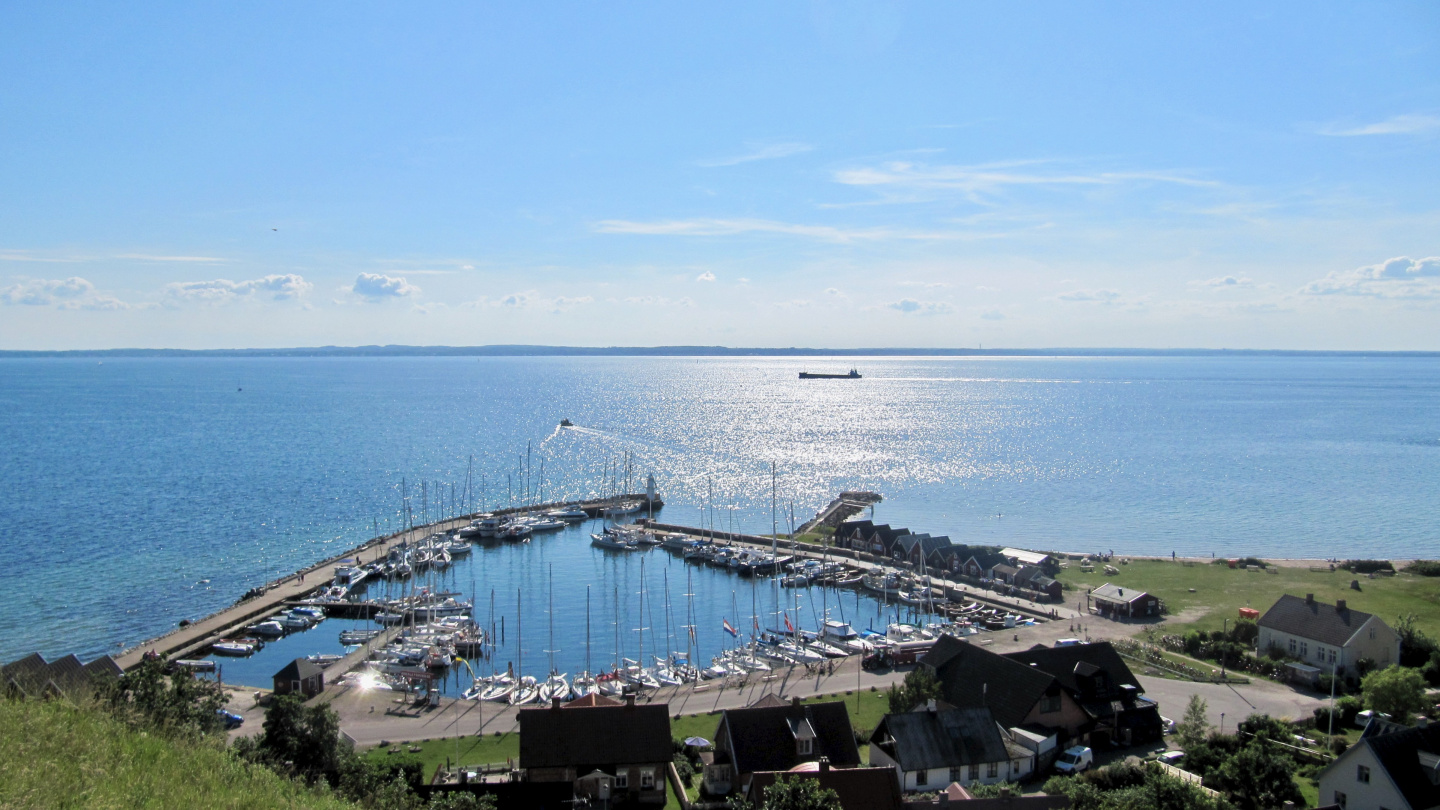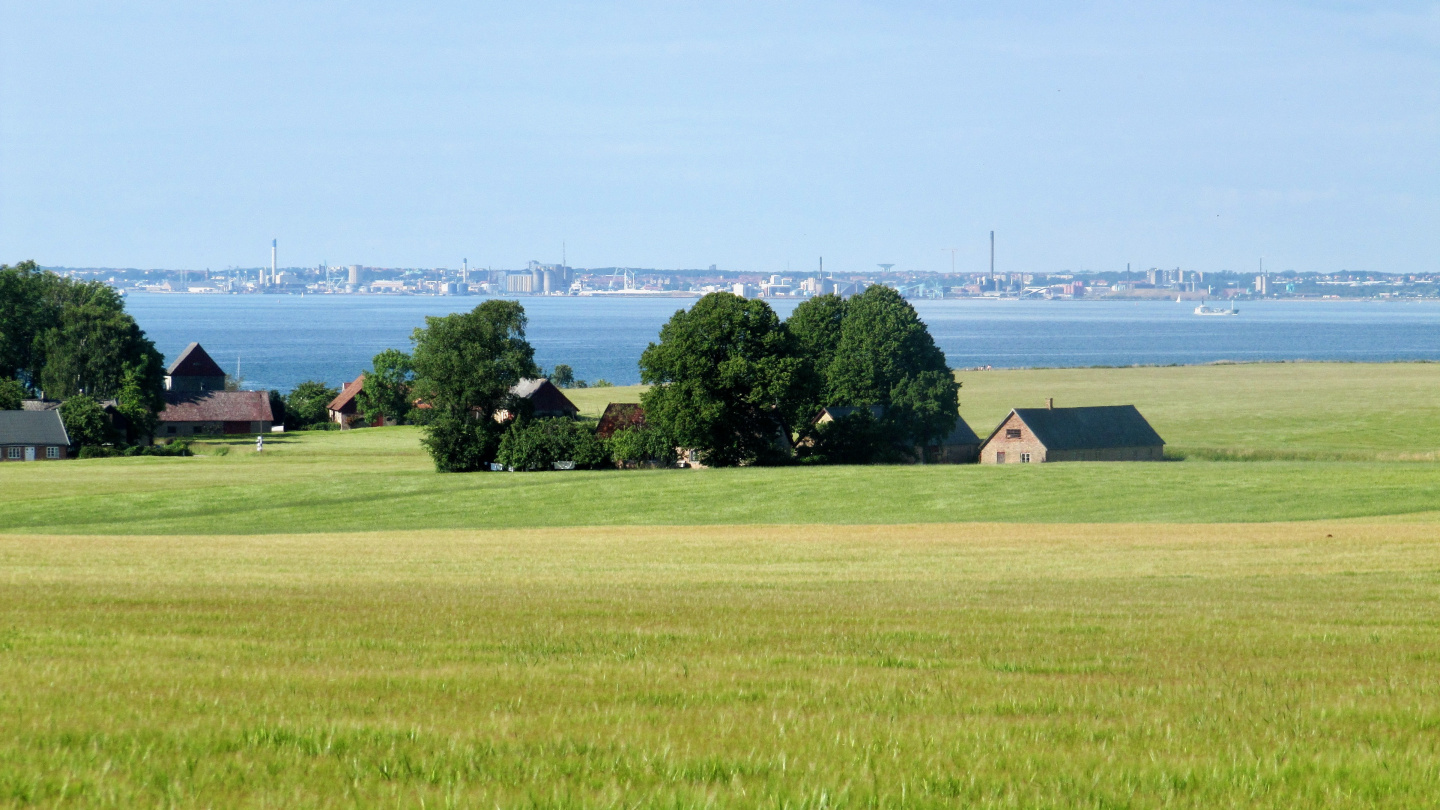 There are three harbours in Ven and we chose Kyrkbackens guest harbour on the western side of the island. We thought that by arriving before noon there would be a plenty of space. That was not the case. The harbour was full and boats rafted up in two to three rows. We got lucky because one Danish yacht was leaving and we were able to moor Suwena alongside a quay. Before we made her fast there was already a second boat on our side and a few moments later two more joined the raft.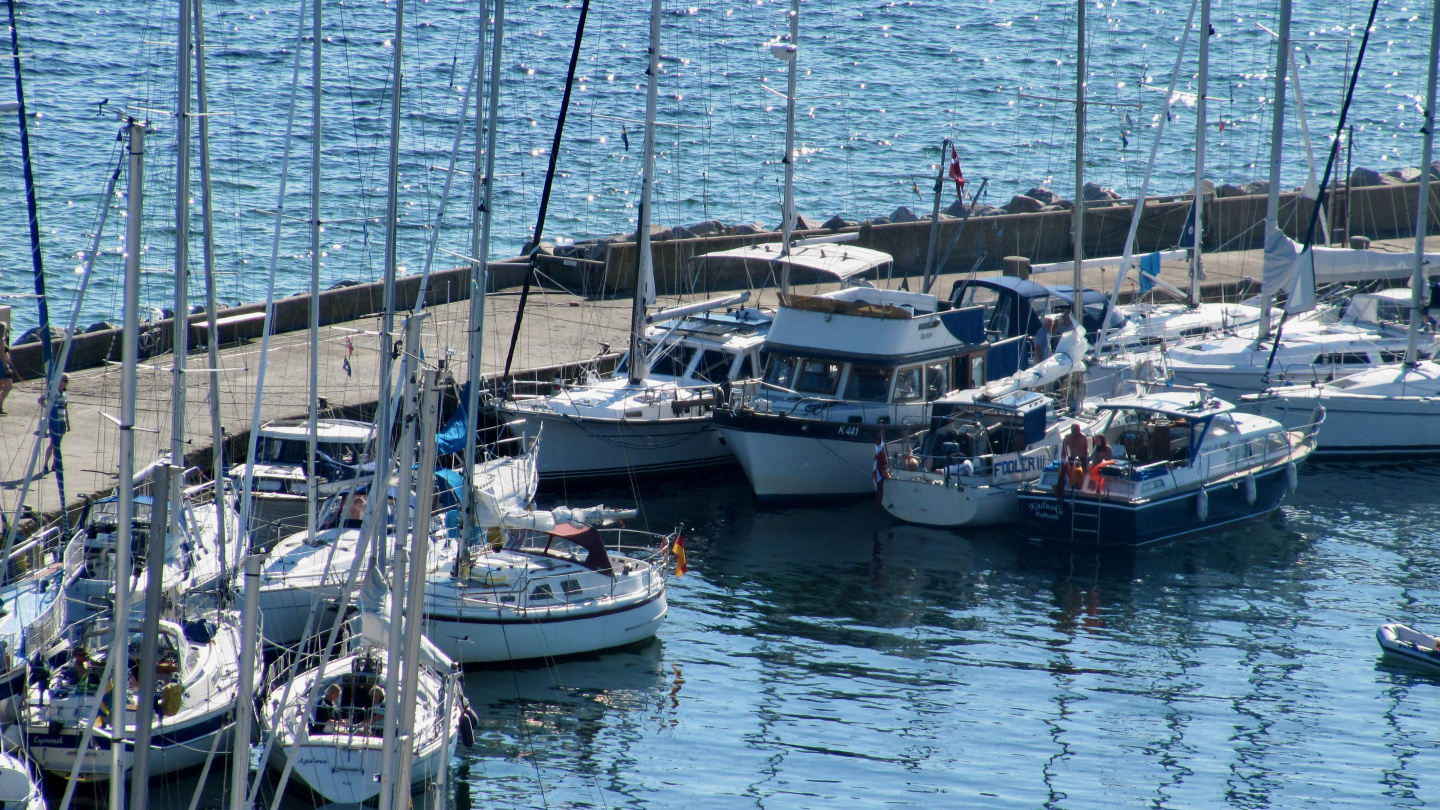 Boats arrived in continuous string and at some point there were no more space for newcomers. Except now and then a day cruiser left and somebody got a lucky spot.
The island of Ven is a day cruising destination for both Swedish and Danish sailors. There are a few restaurants on the shore and the beach attracts sunbathers. Originally we were interested in Ven because of the astrological tower of Tycho Brahe, however the day was so beautiful that it did not even cross our mind to go to museum. Instead we took it easy and enjoyed the Sun.
The Island of Ven in the Middle of the Sound 4.7.