Our mind was desiring for the Channel Islands as last summer we only visited there shortly. We were waiting like most of the other crowd on the pontoons of Tréguier for the wind to ease. Finally the forecast showed 15 to 20 knots from the west and it was time for departure.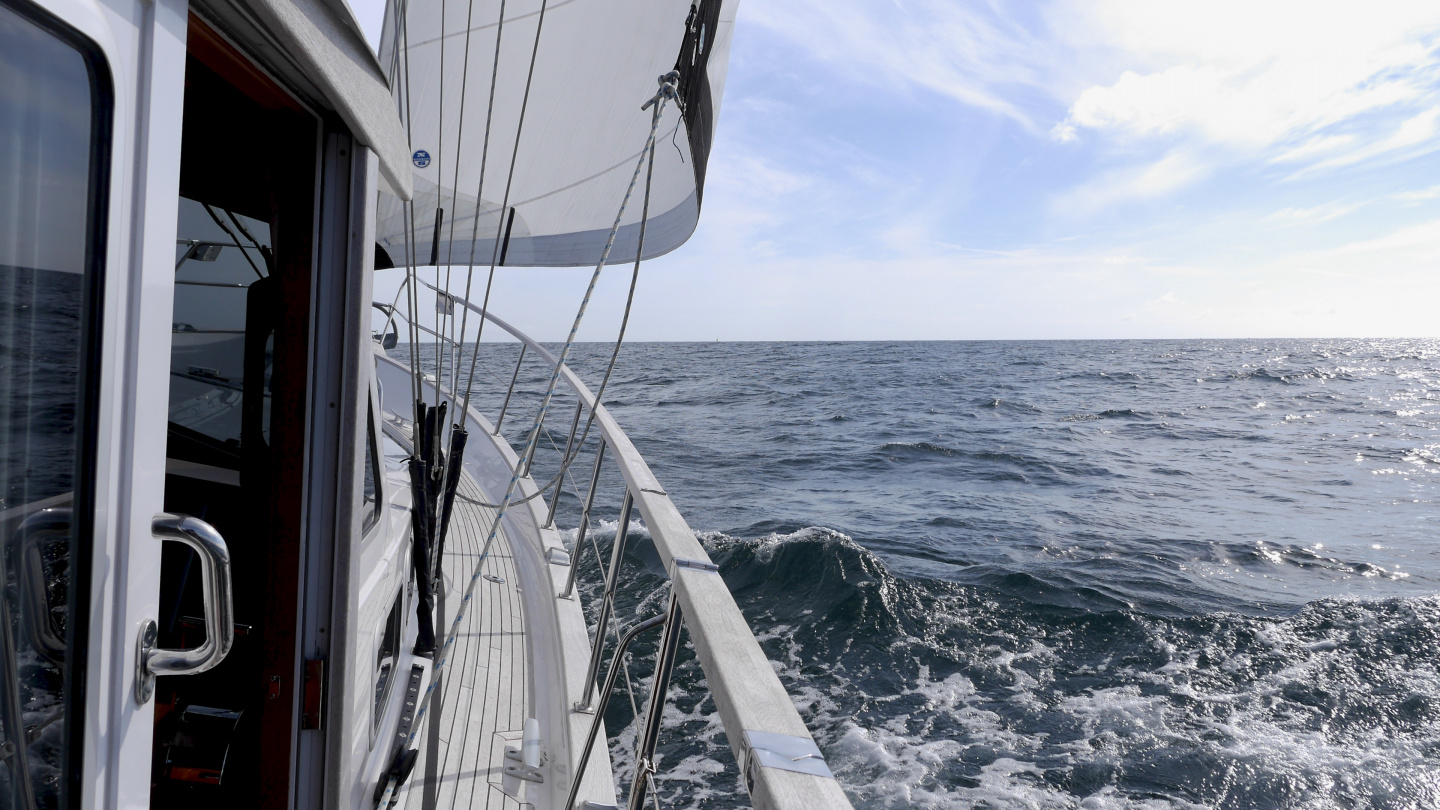 The crossing was the first rollercoaster of the year. There was still quite a swell from strong winds on a previous day. This itself wouldn't be a problem but the wind was much lighter than forecasted, only 10 knots from a port quarter. When the big wave was passing under Suwena, she made quite a roll, the drive from the sails was lost, the sails flapped and speed slowed down. When the rolling finally ceased the wind pushed her back to five knots speed. Definitely shis was not the fastest crossing we've made but the weather was nice and we were not in a hurry if not considering that during the boat rolls we had a queasy tummy 🙂
Already in the beginning we put a preventer for the mainsail. A few solid bangs from the boom and we quickly set the preventer. We should have also put out a whisker pole for supporting a genoa nearer to a shore. Further out at sea the rolling was just so uncomfortable that it was not done. The weather was really clear with sunshine and the favourable tidal current helped us from Tréguier to Guernsey. We sailed for 40 miles out of 46 and noticed once again that in rolling conditions it is important to eat something small and drink water regularly for keeping the internals happy.
The timing was perfect. We arrived to Guernsey just at high water and could enter the marina sill right away. Once the lines were made fast we were laughing that it is the curse of a sailor. There is always too much or too little a wind. For motorboaters this is much easier, there is always too much wind 🙂
It felt good to be back in a familiar marina. During this visit to Guernsey we went for a ride by Le Petit Train that is a touristic road train. Half an hour passed quickly as we were driving around the harbour area of St Peter Port, entering the small streets of the centre and returning to the harbour by passing the business area.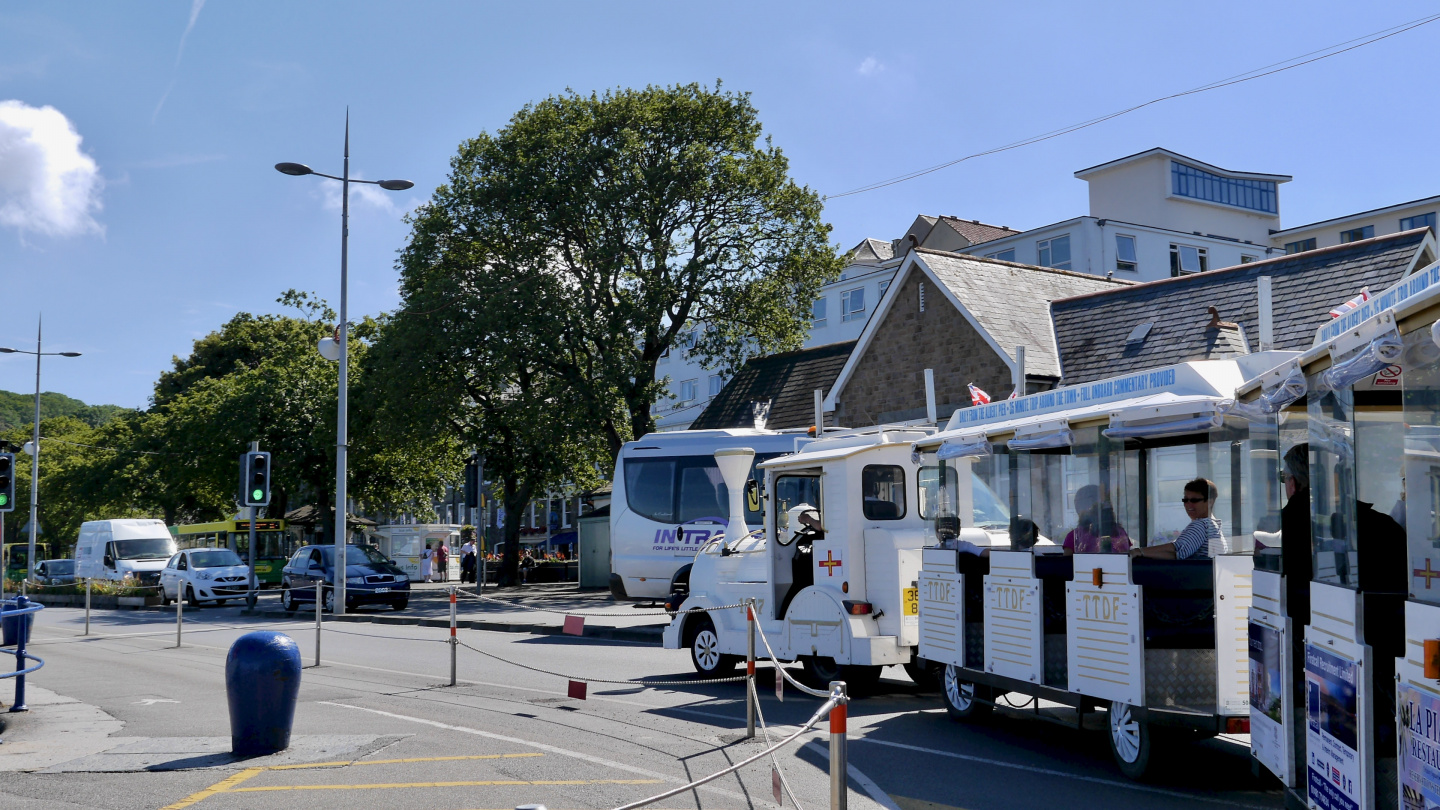 Without a sightseeing tour we would have missed an important fact about Guernsey. There is a pub, at arms length from a church. In other words from the pub of Albion is the closest pub to the church in the whole British Isles because the gargoyle reaches out almost to the pub. – It is fast for reaching the pint for sure!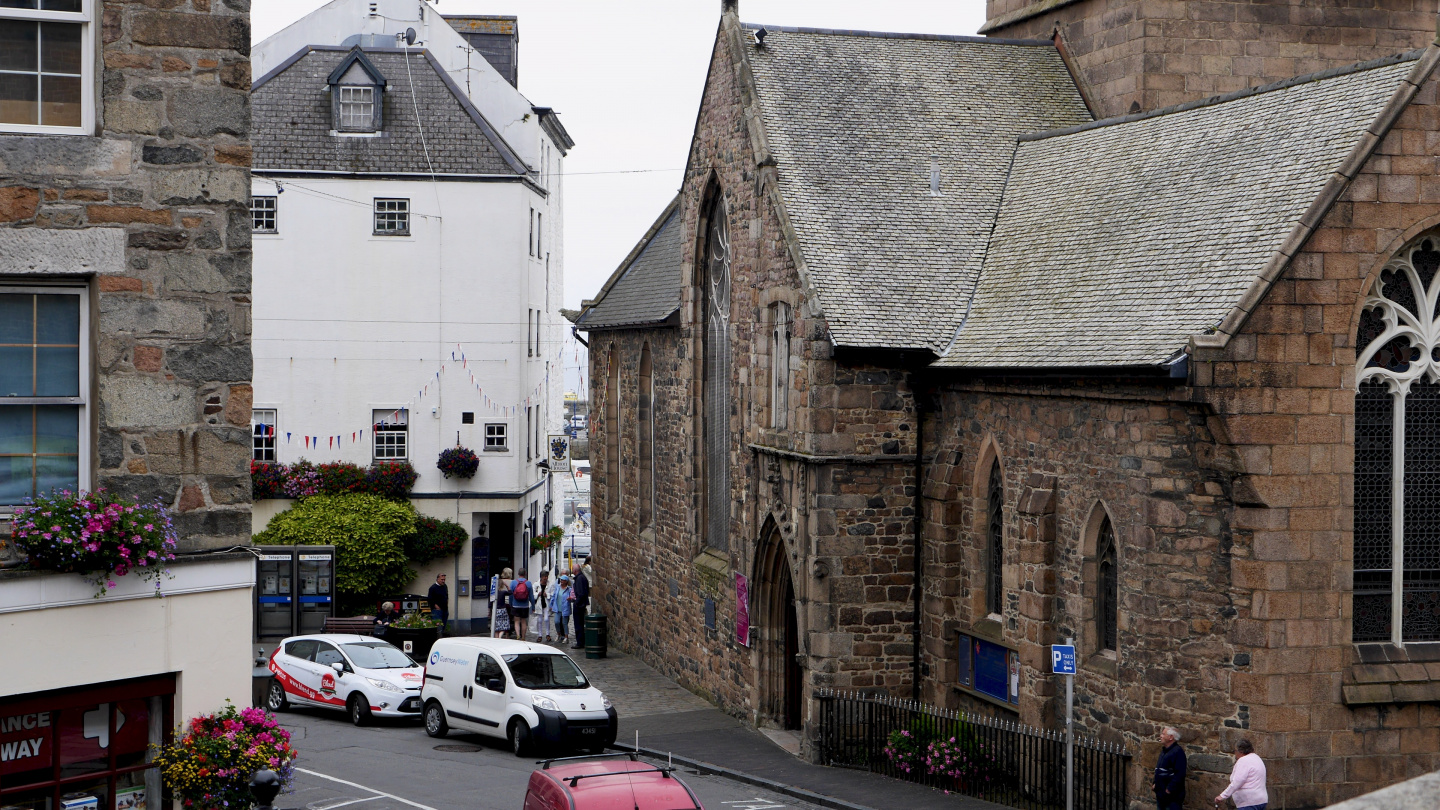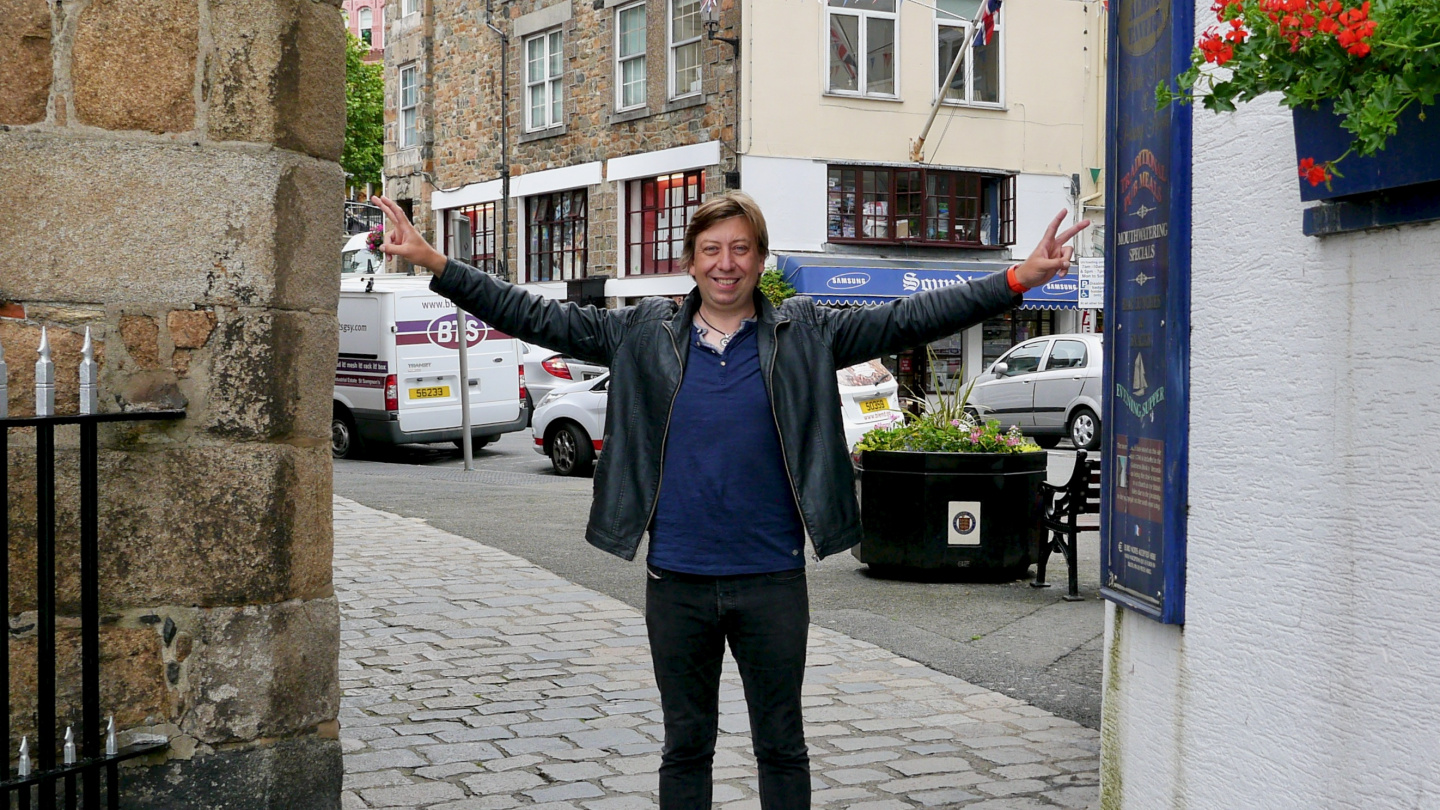 Our day in Guernsey was relaxed with mundane chores by washing laundry and refilling the fridge. We were eagerly waiting for the departure to the island of Alderney that we missed last year.