After returning from a successful Alderney voyage we thought about keeping the rain for a few next days in Guernsey. Again we wanted to stay at the inner harbour because we planned for staying several days and also water and electricity is only available there. This time we were second in a raft with British Hallberg-Rassy at the hammerhead.
We spent a good part of the week onboard while the rain was flushing down the decks. It wasn't too bad, the marina had wifi and we had some books to read. We also had time to catch up our sailing blog with the blog stories.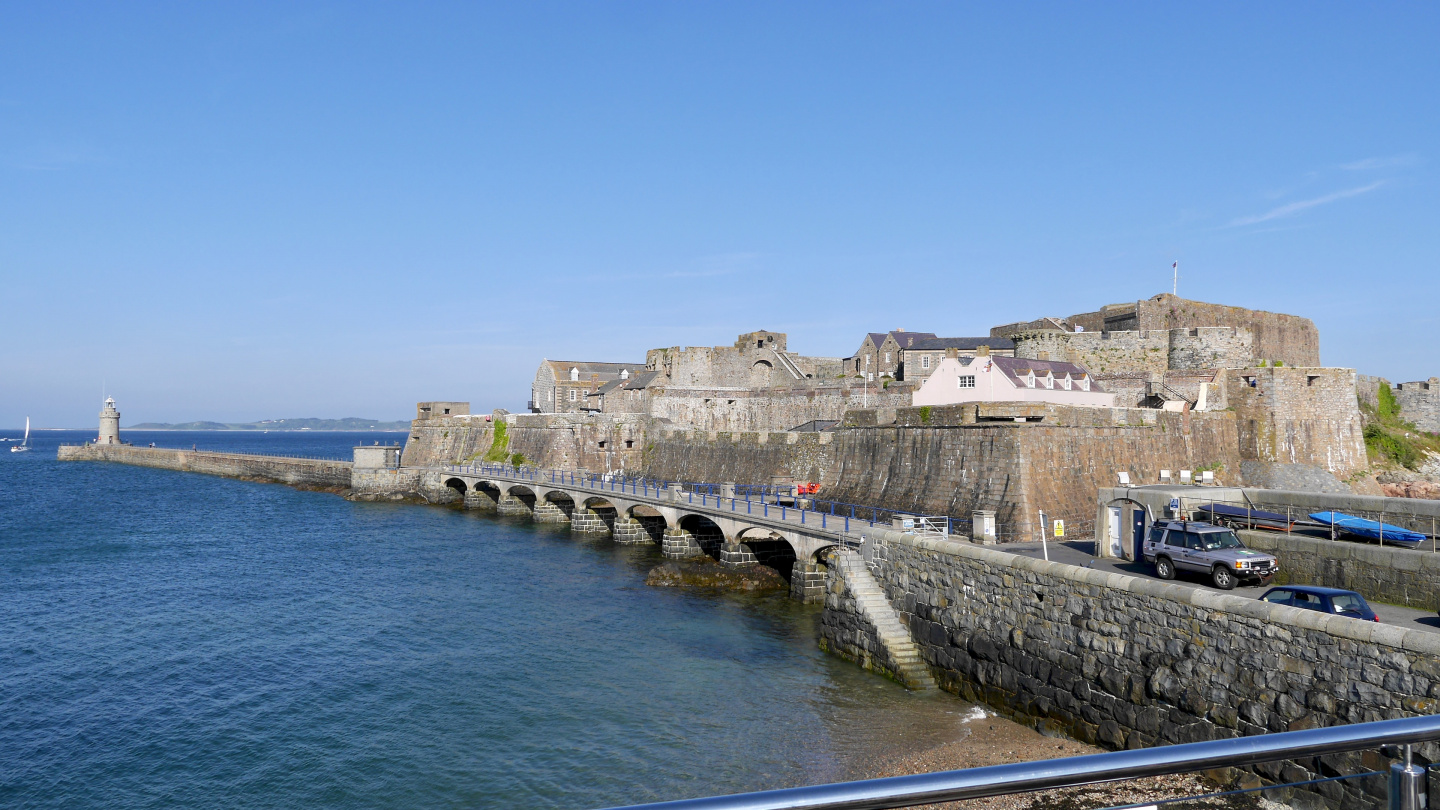 We also managed to find the hardware store B&Q. This was important as in the spring Andrus used the last bottle of Patio Magic, an amazing liquid, for cleaning the teak deck from green growth which had appeared during the winter. We tried unsuccessfully to find a similar liquid from France but the B&Q in Guernsey really helped us out. Now we're well stocked for the few upcoming years.
Of course we must visit a local pub scene as well. A dark pint was coupling nicely with some folk music in the pub of Cock & Bull. The group of 10 musicians put up quite a session. They played traditional Irish songs that made everybody cheerful and singing along. Depending on a song the performers changed and even some from the audiance joined the jam as well. Fife, fiddle and guitars were all joined into one happy performance. Wow! How good is that?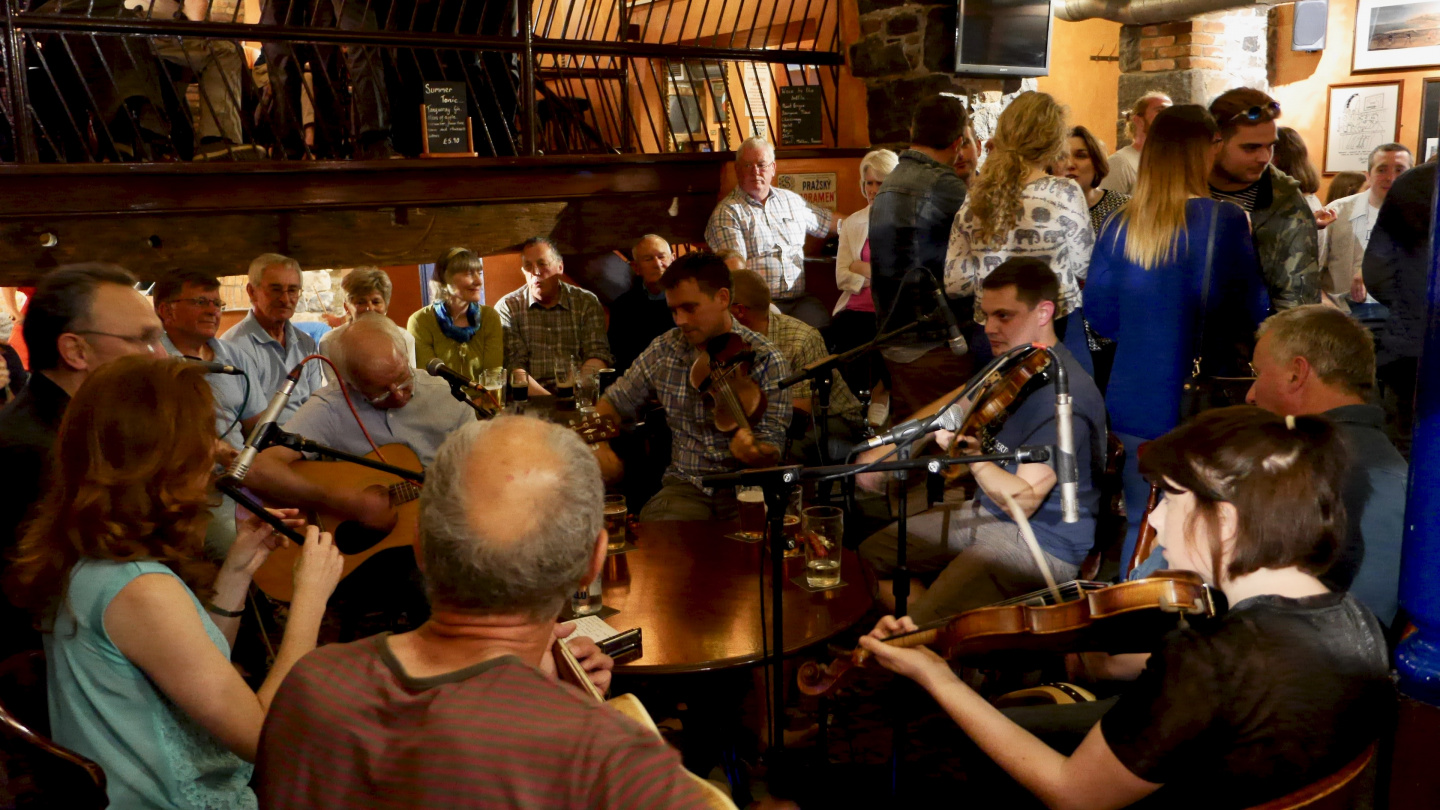 The Guernsey Yacht Club has premises at the waterfront of St Peter Port. The clubhouse consists of meeting rooms and a restaurant with a vast terrace. We joined the relaxing sailors on the terrace as visiting yachtsmen and got some insights into local life. At the same time there was also a club race at sea.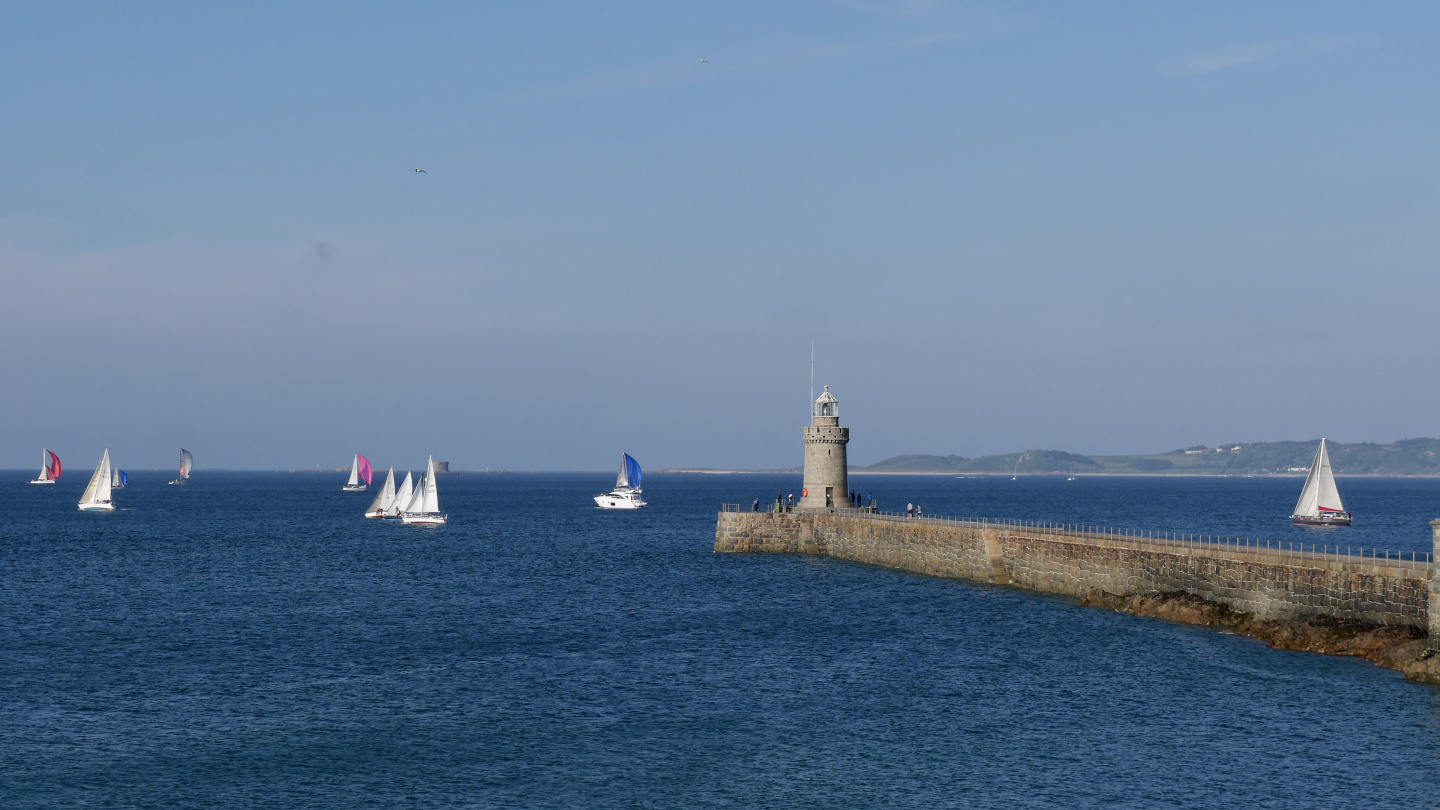 There is a seawater pool in front of the clubhouse that is about 100 x 50 metres. Actually there were several dinghies ready to go on the pool and we heard that the RC sailboats are raced there as well.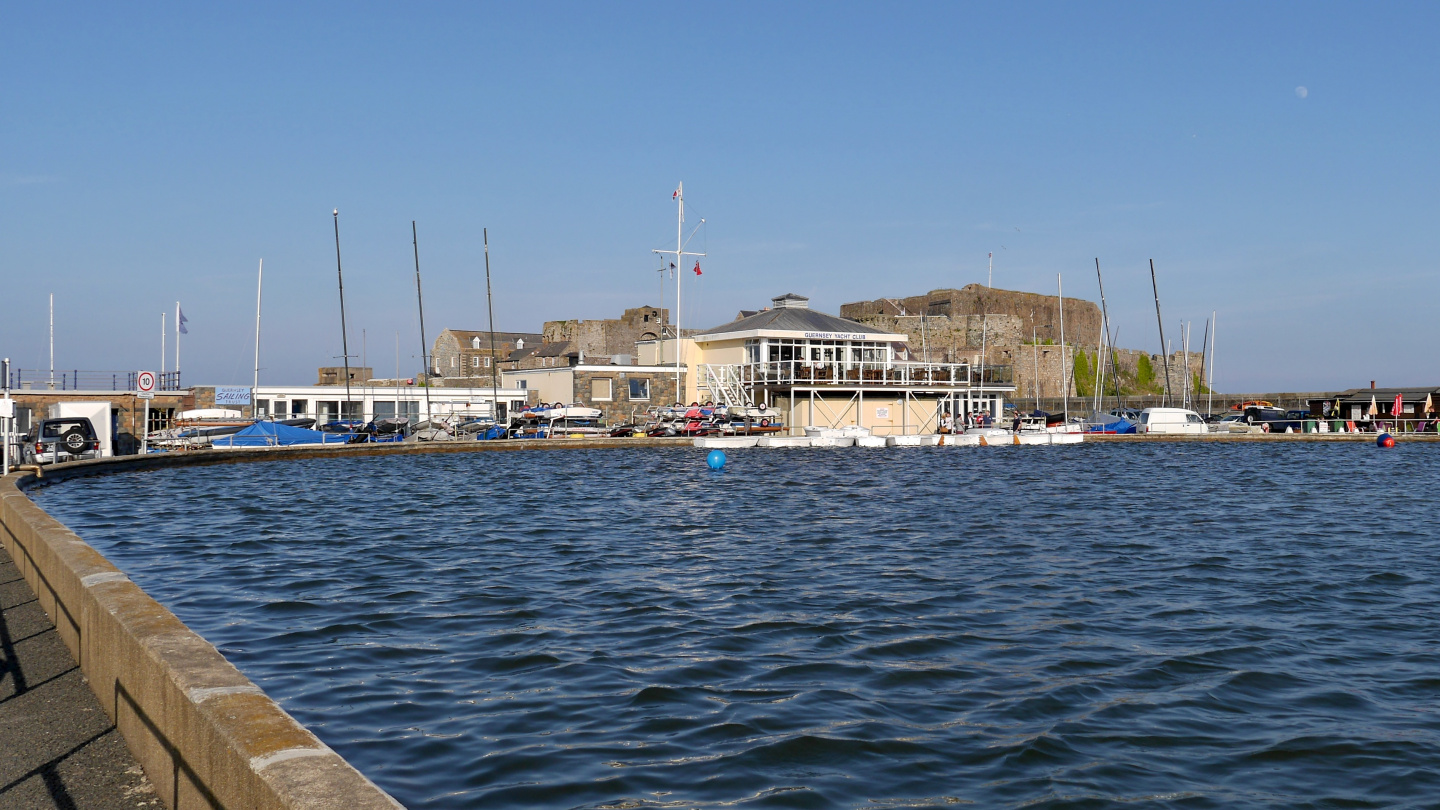 Our plan was to continue on Wednesday but the fog was persisting with occasional thunderstorm. The smaller islands and anchorages are inviting in fair weather thus we stayed in Guernsey. Finally the wind gave up and the sunshine was forecast for Friday, so then it was time to sail to the tiny island of Herm.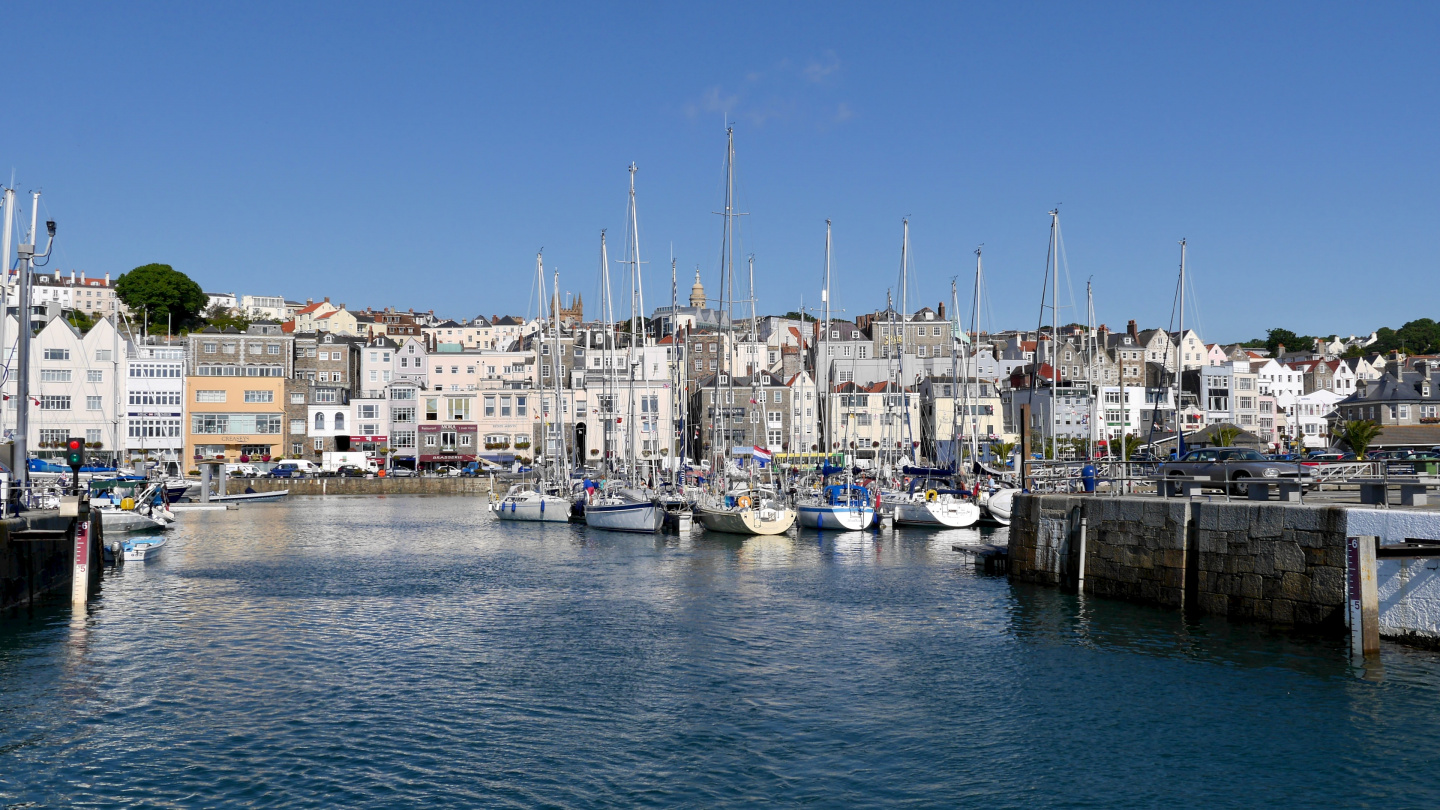 Guernsey, the Channel Islands 19.6. – 24.6.