The manufacturing of the Nauticat 441 boat starts with the lamination of the hull and the deck. All Nauticat boats are made of solid single skin laminate by hand laminating.
The manufacturing process starts by laminating two half hulls into their own molds. Nauticat paints the waterline into the gelcoat and therefore we had to choose the hull's decoration's colour already before the start of the lamination. Suwena will have a white hull with black waterline and decorations. At the same time we also decided to rise up the waterline level a few centimeters as our boat will be heavily loaded for long distance cruising.


On two outer layers Nauticat uses powder mat. In construction layers Nauticat uses directional mat for maximum material strength. Mats are laminated by using polyester resin. Finished laminate's thickness is depending on a location but in hull it is between 15 mm and 30 mm.
Both hull sides are laminated together when the resin is still tacky. The final result looks like the hull was made from single piece. Next step is to laminate the hull stiffeners and main bulkheads. Also the iron ballast is added to the hull. Nauticat 441's ballast weight is 5.5 metric tons. As the resin dries the styrene evaporates and the polyester shrinks just a little. Therefore the mold is easier to separate from the hull.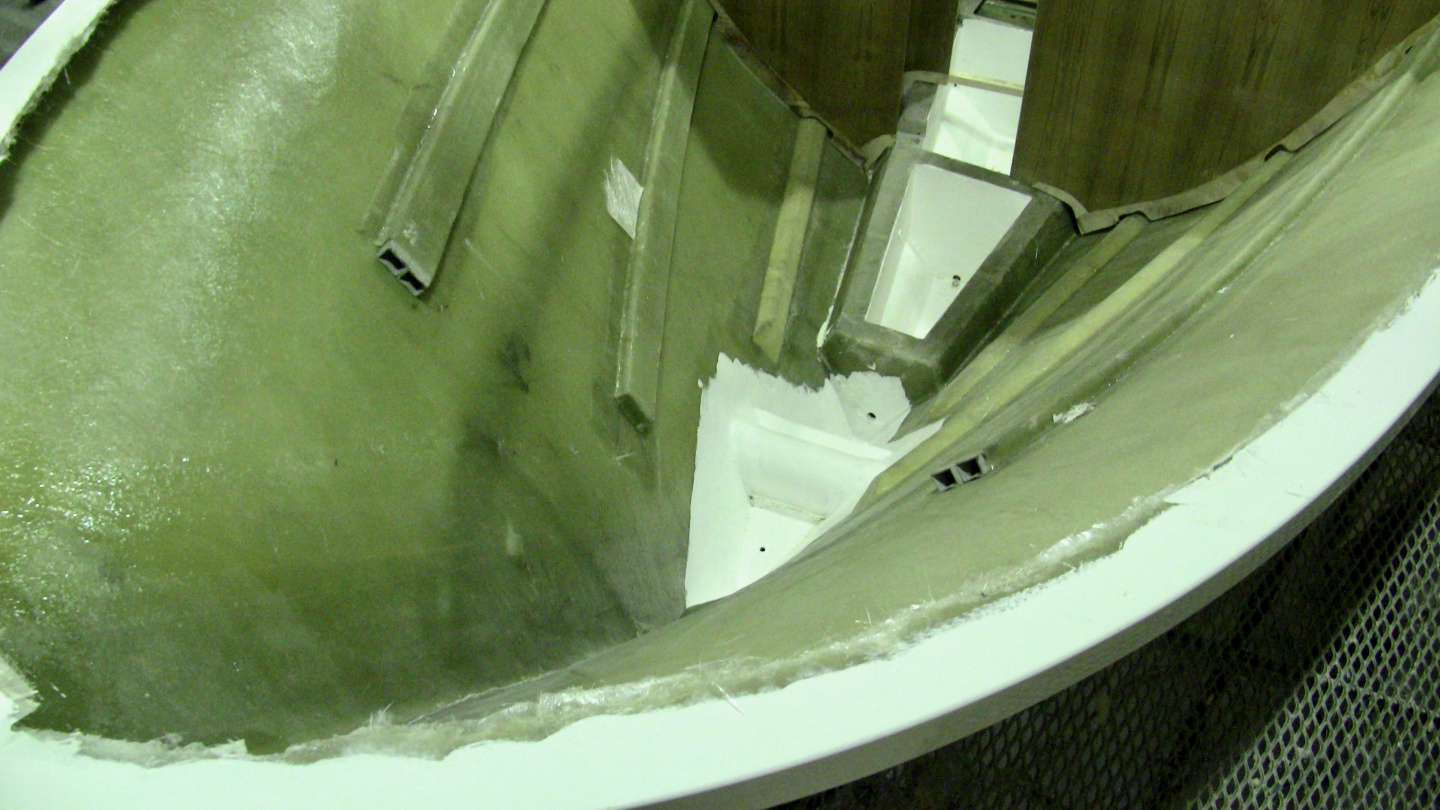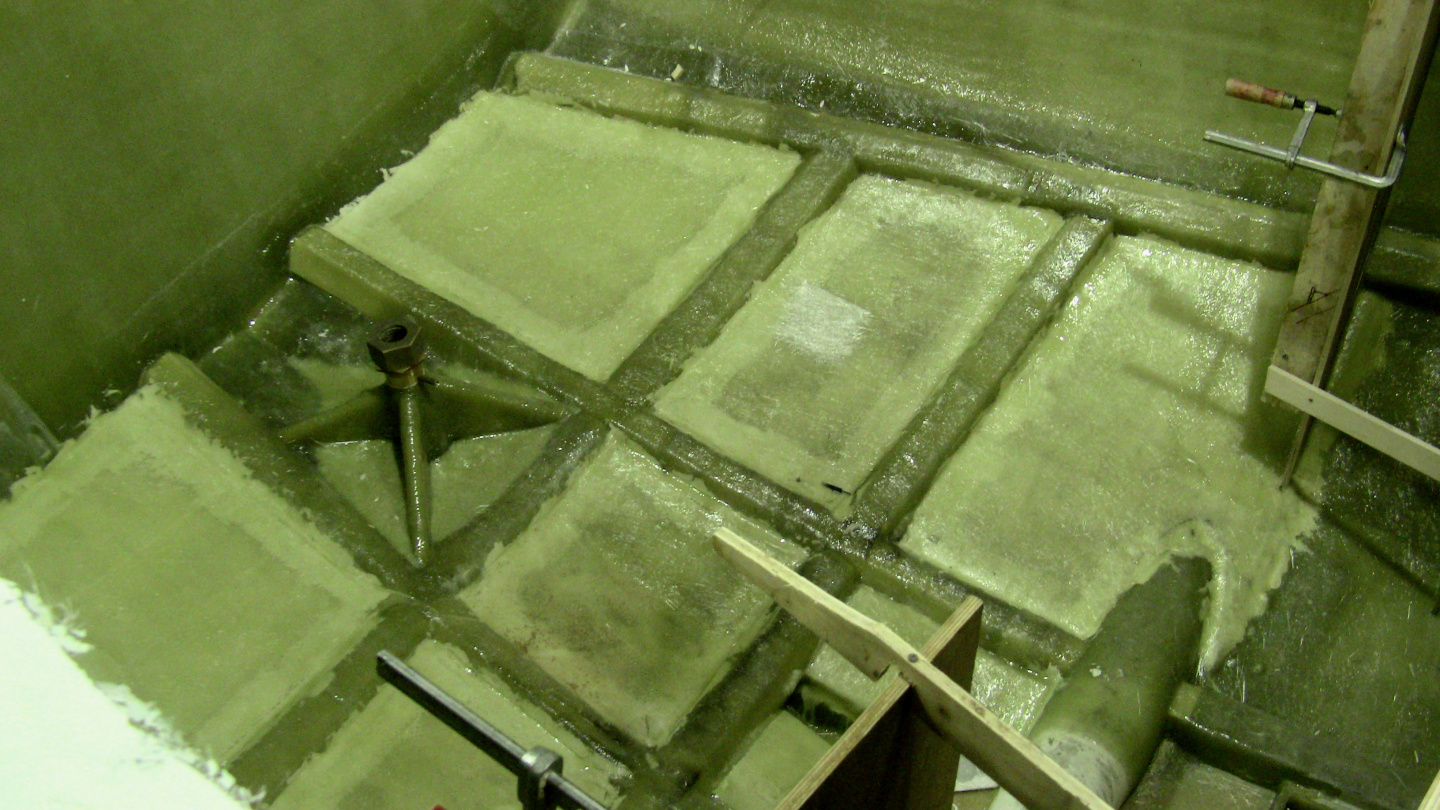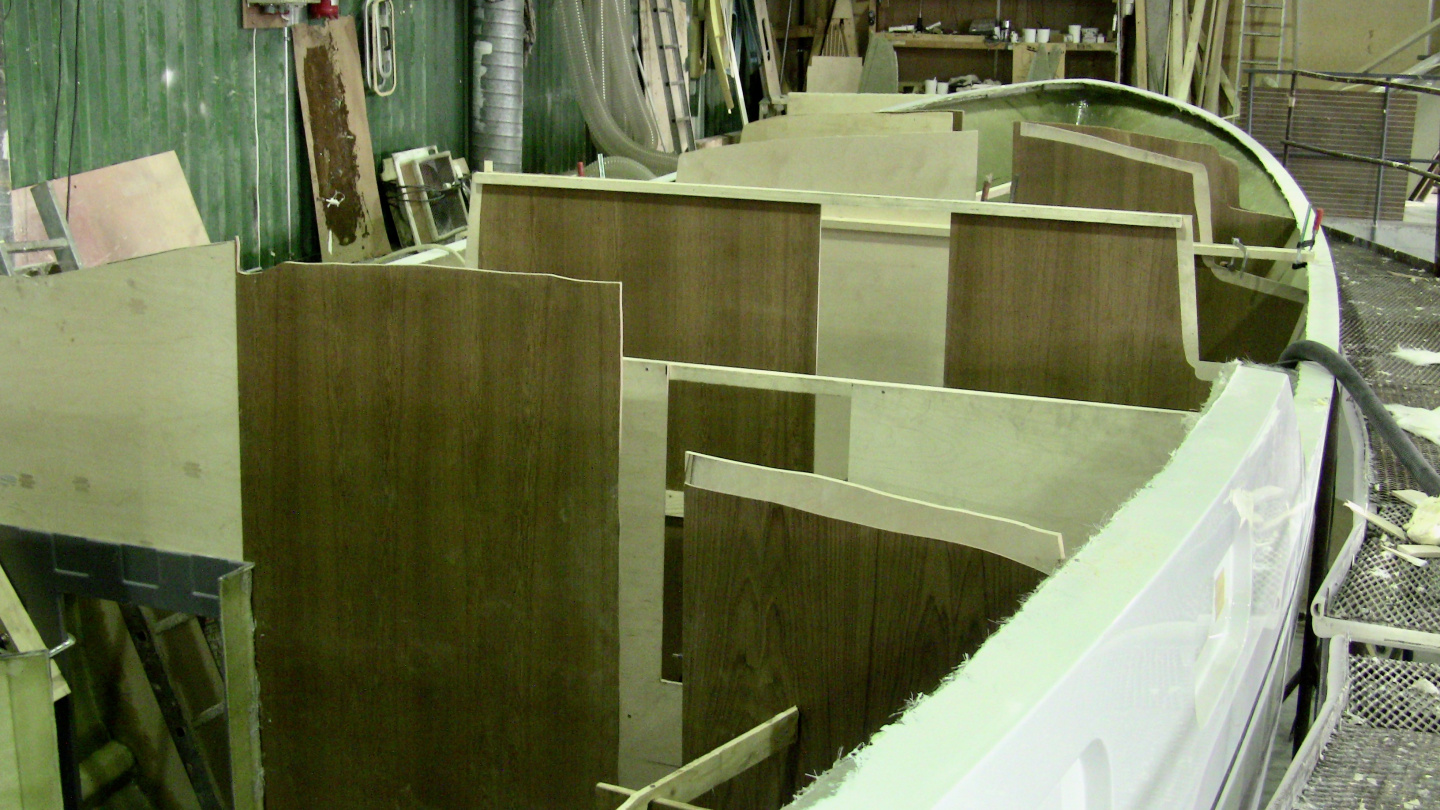 Before a fixing the deck with the hull all bulky parts like engine, fuel tanks, shower and toilet modules are installed.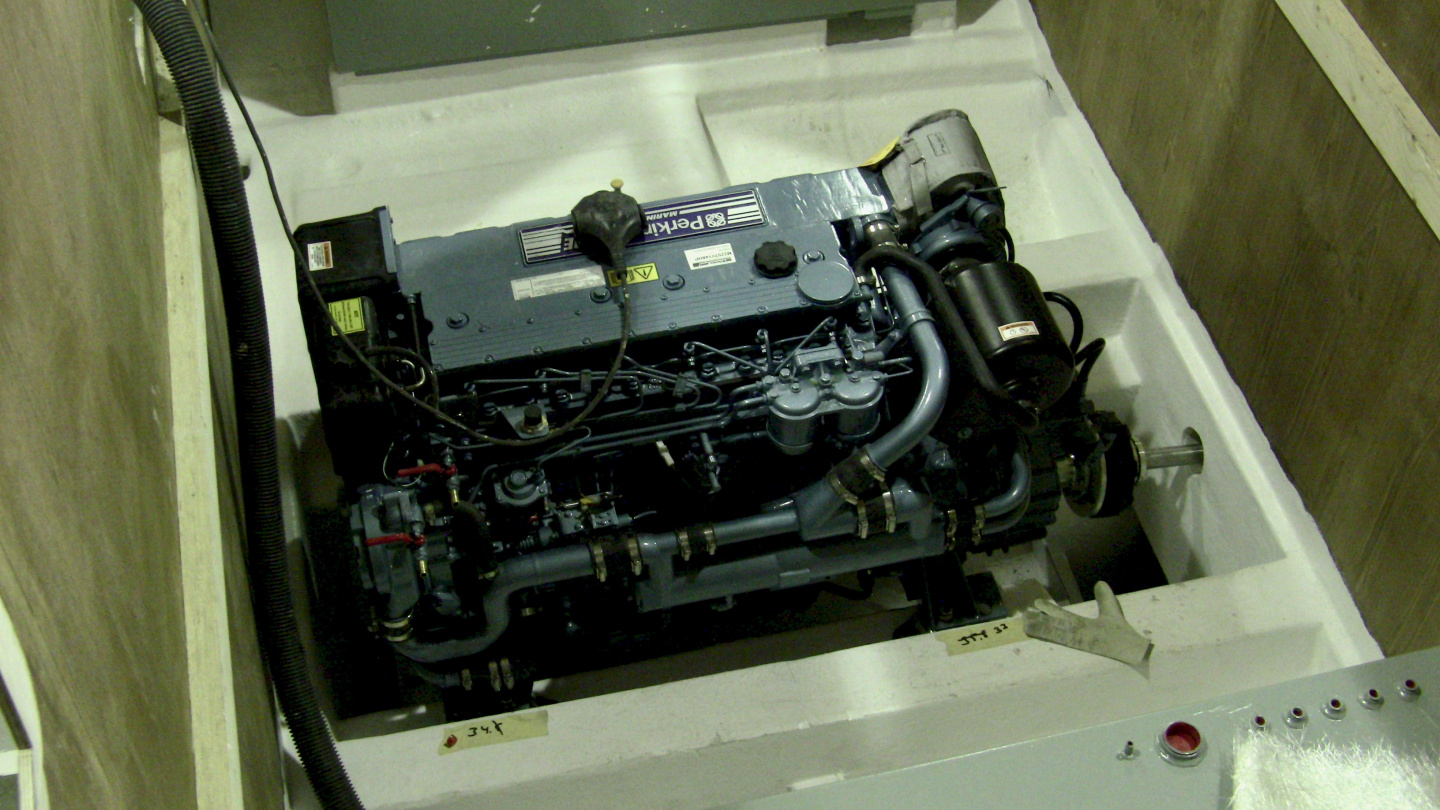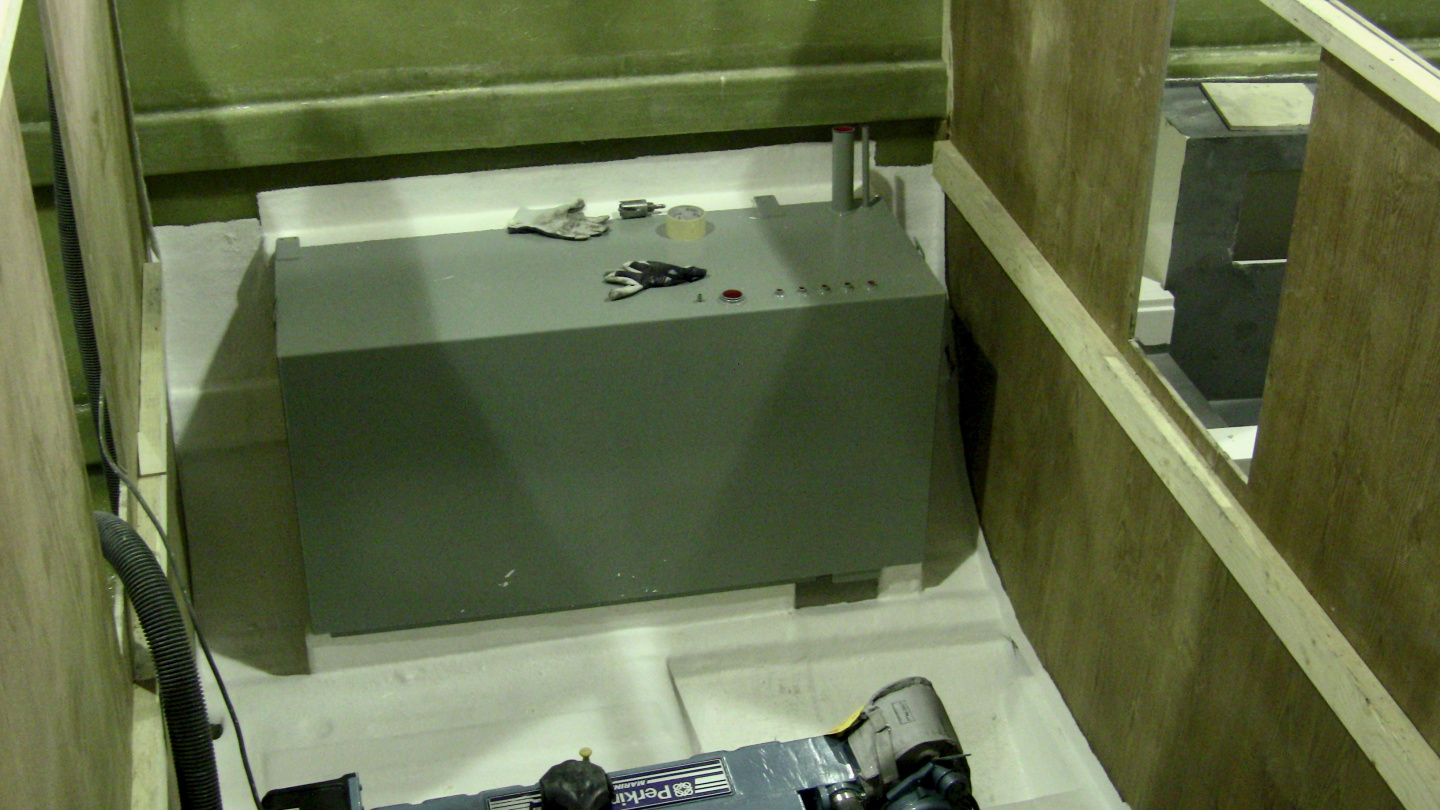 Parallel with the hull the deck is made in its own mold. When deck is separated from the mold places of windows, doors and other hatches are cut open. Then the teak is fastened and deck hardware and winches are installed as well. To build the full yacht there are needed many other molds in addition than the hull and deck molds. E.g. in Nauticat 441 shower and toilets are made as separate molded parts.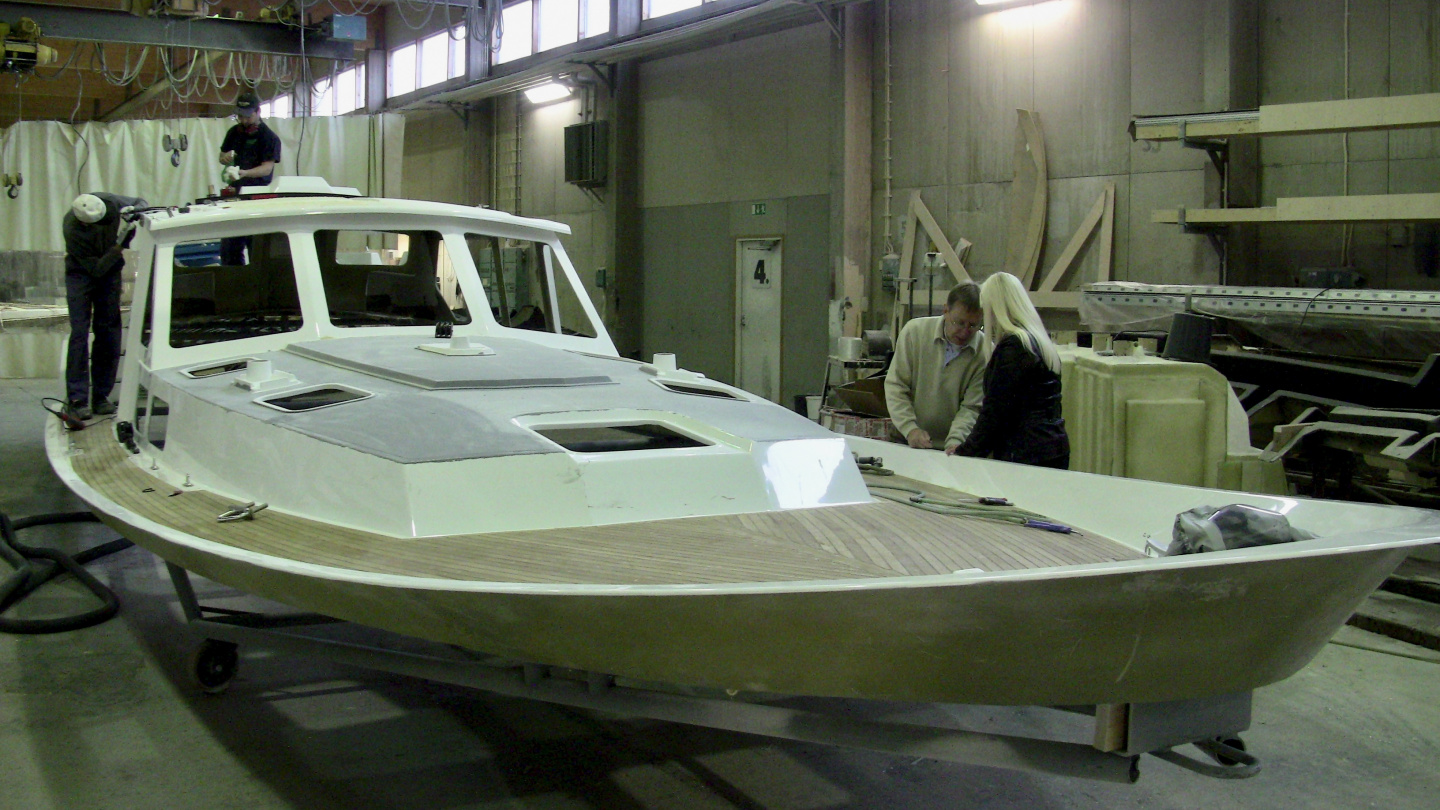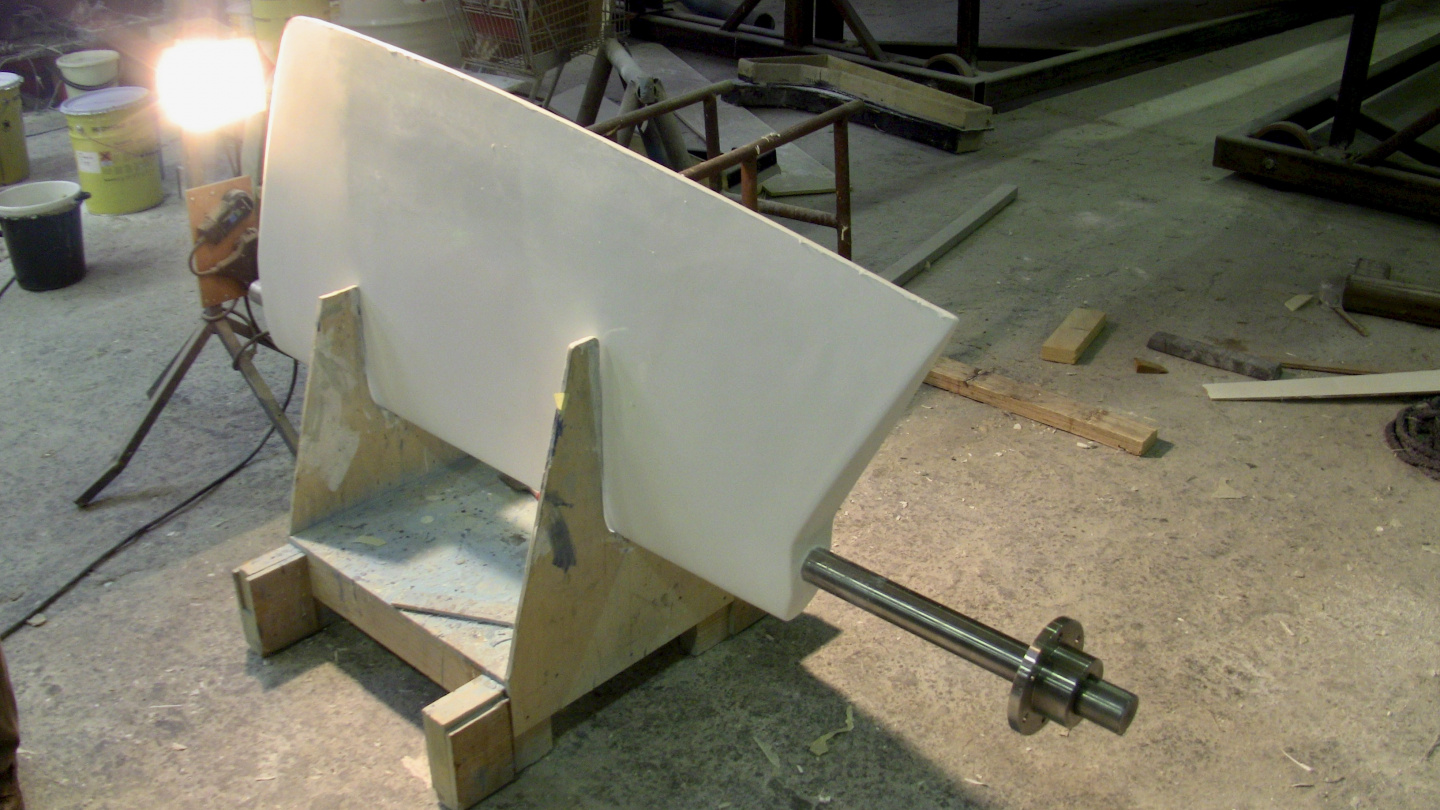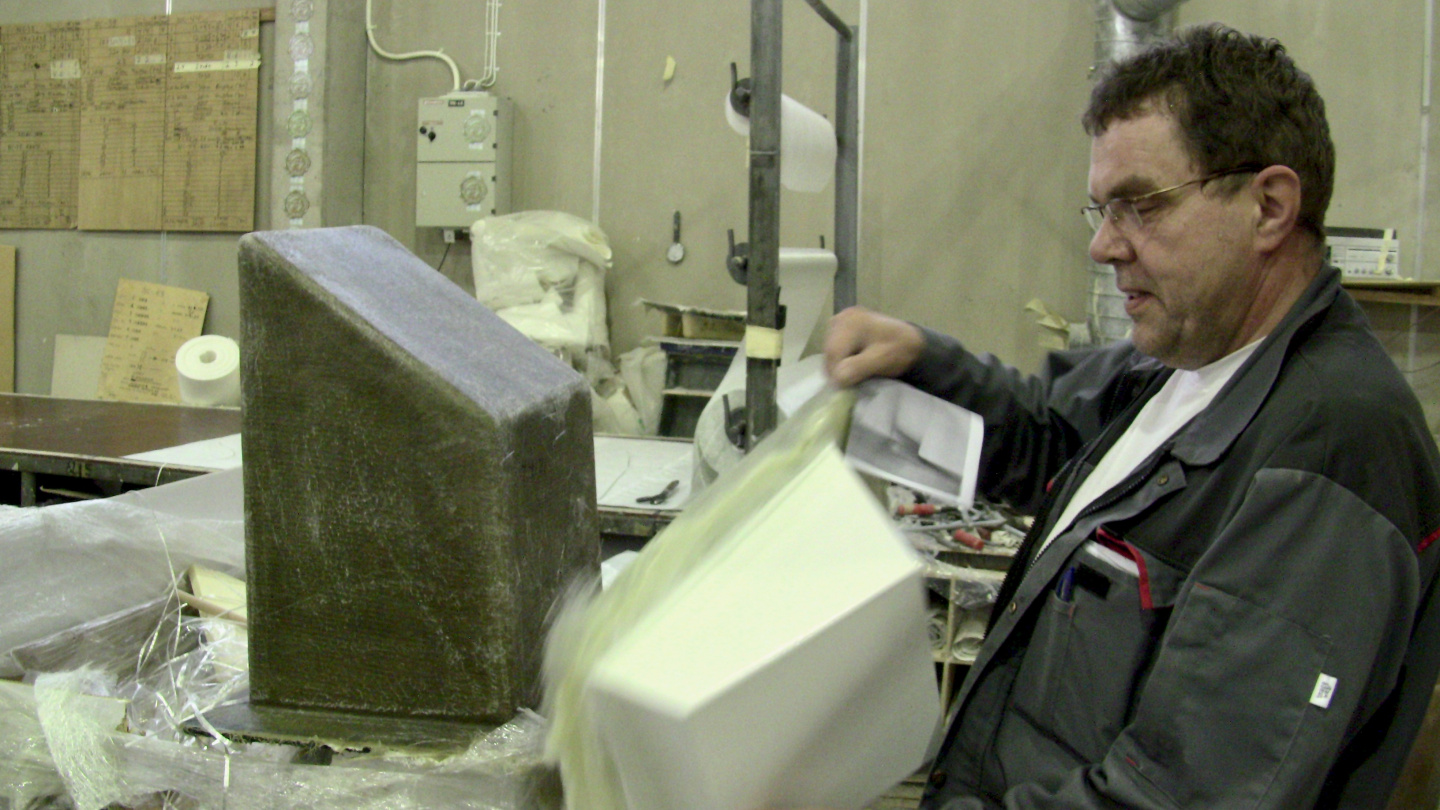 The finished deck is lifted on the top of the hull and then fixed together with epoxy glue and bolts every 10 cm.
The full curing process of the polyester resin takes several months. It's depending on a yachts size and model curing times varies, however storage in warm location for 4 to 5 months is absolute minimum to achieve a good result. Our boats hull will be inside for eight months before she is taken to test pool outside. When we visited aboard in many yachts on different fairs the smell was one thing we noticed. Nauticat yachts do not have the stink of the resin, instead they have a smell of the clean wood.