The shipping forecast was showing that three low pressures would be combining in a few days creating a longer period of unsettled weather. We would have more to see and to do in La Rochelle thus on Sunday we sailed from Les Sables d'Olonne to La Rochelle. We also had to replace house batteries and find out why the carbon monoxide alarm alerted.
Thirty-three nautical mile sailing went quickly in an amazing sunshine without any wind at all. At the end we drove under 2.9 km long bridge that connects Île de Ré and the continent and arrived into rather well sheltered sea area in front of La Rochelle.
During the last four miles, there were boats like bees in a beehive. For sure we were not alone at sea. It must have been hundreds of boats with us, enjoying the sunny Sunday afternoon at sea. We were clearly approaching the biggest marina in Europe.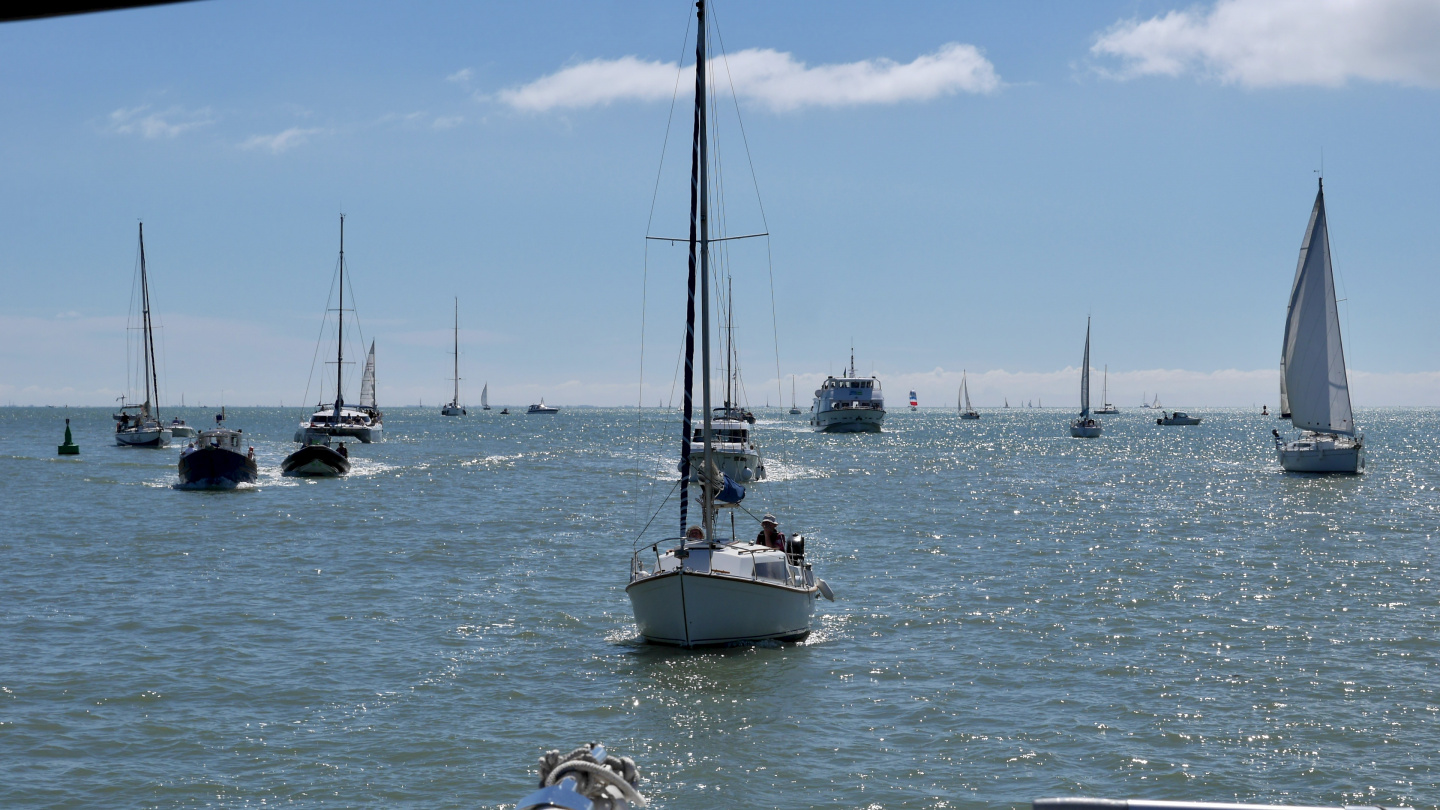 La Rochelle can be reached by a dredged canal that terminates at two famous watchtowers. There are two marinas: Port des Minimes and Vieux Port.
Port des Minimes is the biggest marina of Europe and it's located in the tidal area with 24h access. There are 4588 berths on 64 pontoon docks, 464 of which are reserved for visiting boats. When we visited chandleries in Minimes during our stay in La Rochelle we really noticed how huge is this marina.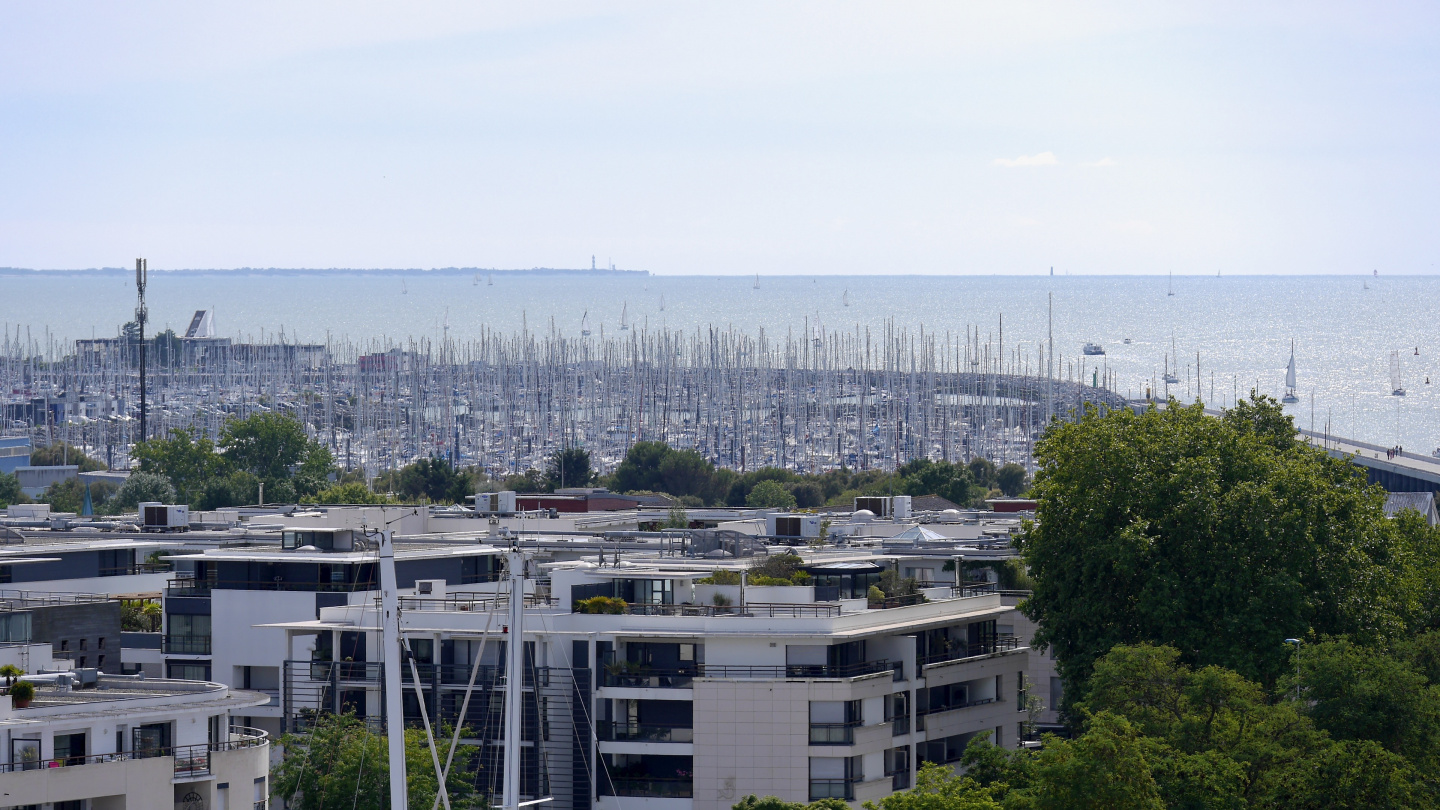 We are always fascinated by old towns. Thus we tried our luck if we could get a berth for Suwena next to the old town. There are three different basins in the old marina. After passing the watchtowers there is a visitor's pontoon on the port side for short stays and another for tourist boats making daytrips to nearby islands all day long. After the towers there is another basin on starboard side behind a bridge and a tidal gate for local boats and smaller visiting yachts.
We tried to get to the third basin which is located also behind its own lifting bridge and tidal gate. The bridge of Vieux Port is located just before the watchtowers. We however wanted to sail between the towers. It felt unbelievable to drive by boat between watchtowers into the old town. After a small spin we returned to the lifting bridge that is opened on request -2 h – +1.5 h of high water. Then we called Vieux Port on VHF channel 9. They checked the length of our boat and soon the bridge was going up. We had arrived into the heart of La Rochelle.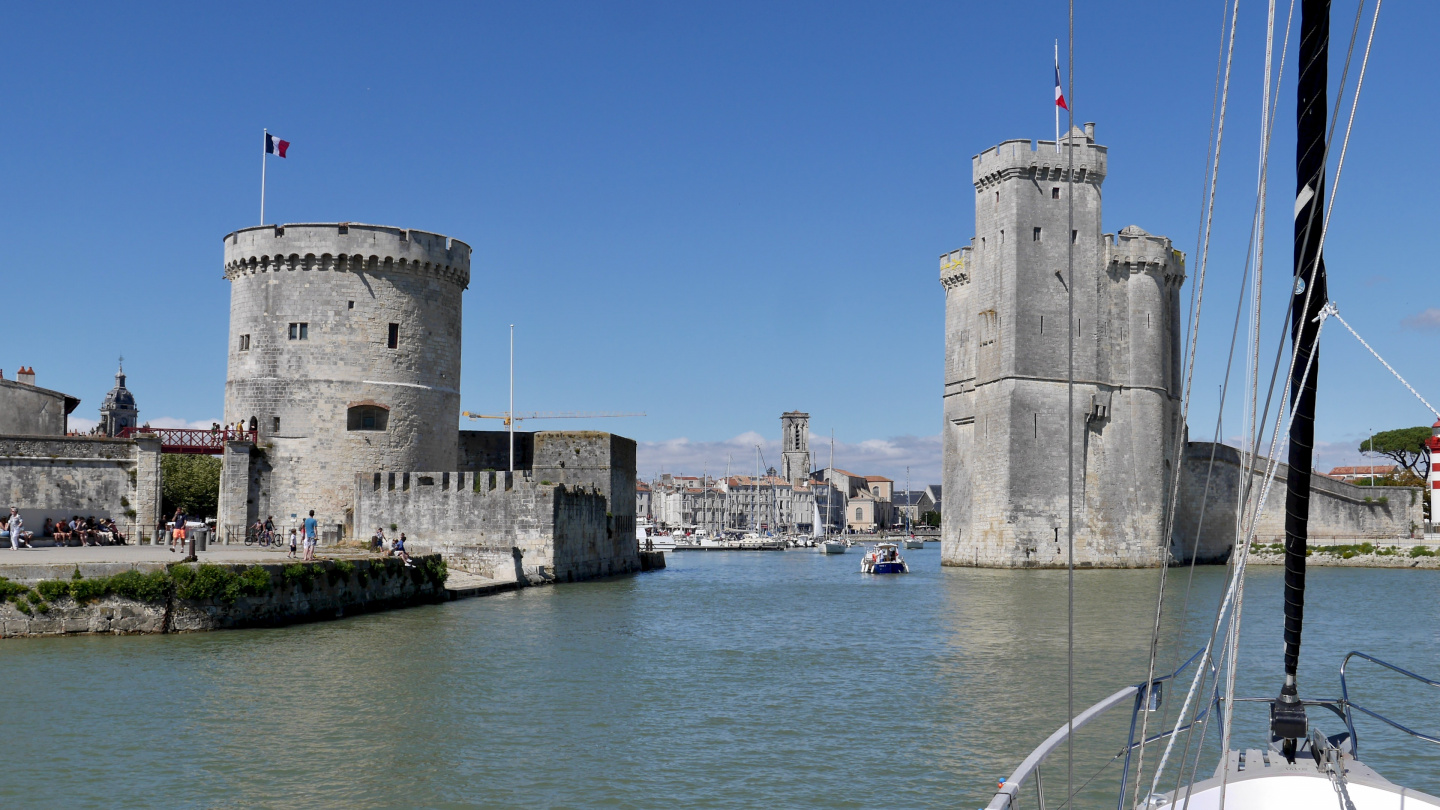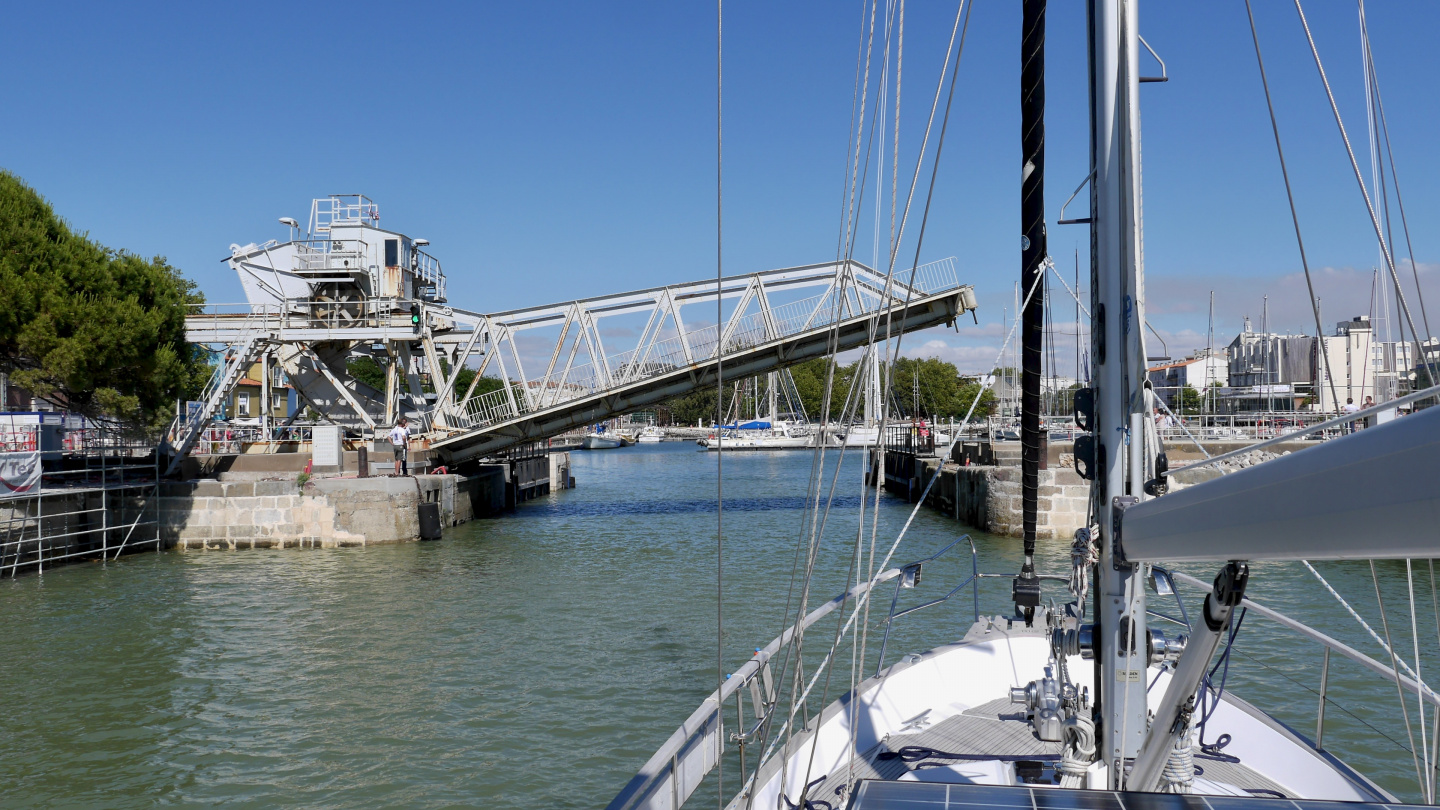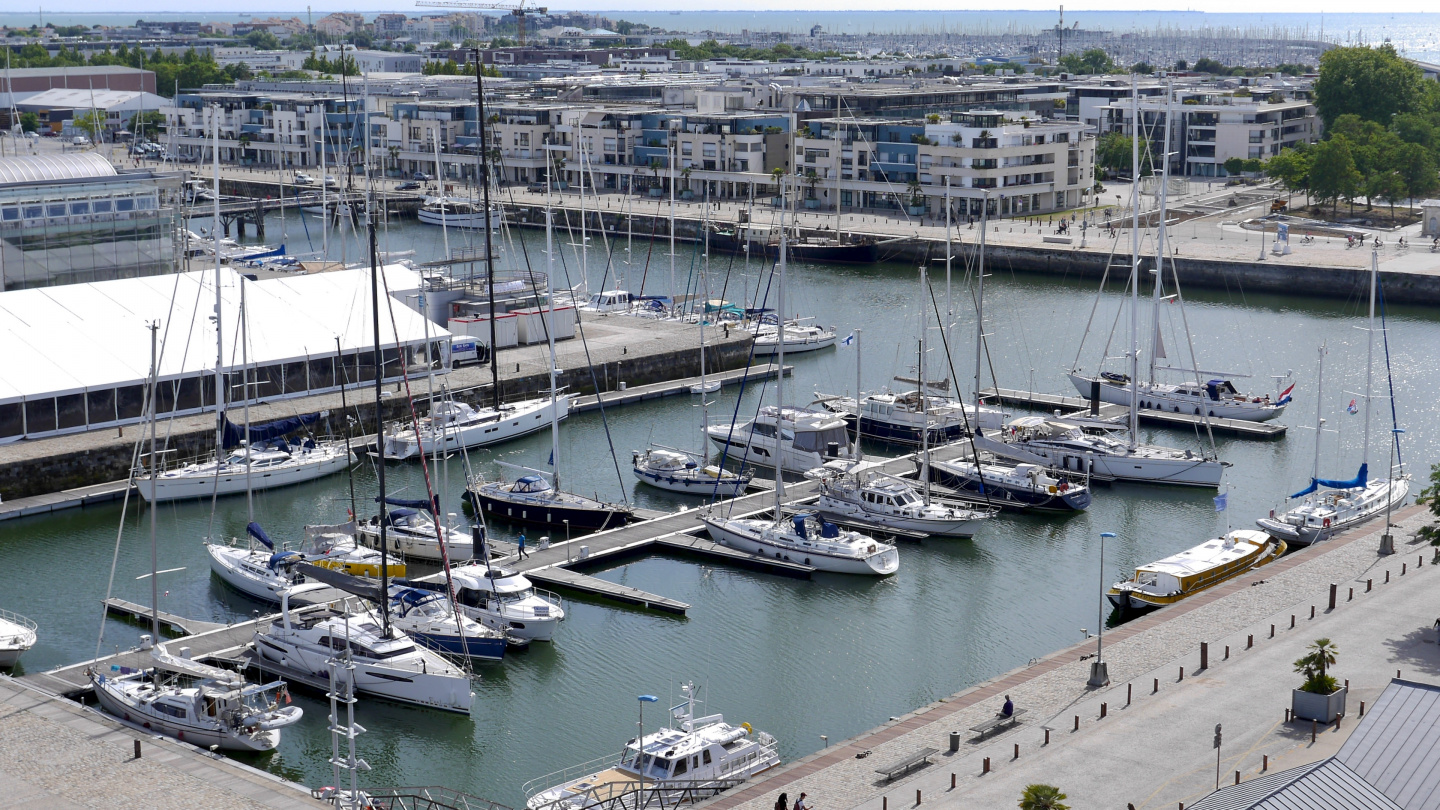 The marina of Vieux Port is amazing. Within a few hundred metres there there is a supermarket, restaurants, several ice cream parlours and of course the all-important French bakery. There is also a big aquarium next to the marina. We found even bigger restaurant area when we walked to the other side of the basins next to other towers. And if you still continue a little bit further you can enter the medieval main gate into the wonderful maze of small streets of the old town.
There are too many places where the big shopping malls next to highway junctions have replaced small boutiques in town centres but not in La Rochelle. We could really get into the atmosphere of the traditional French town when we passed boutique after boutique both the hottest trending brand boutiques and traditional small shops. We have become big fans of Belle-Iloise here on the coast of France. They sell their' products only in their own shops and there are two in La Rochelle 🙂 The alleys of the old town have really kept their charm here.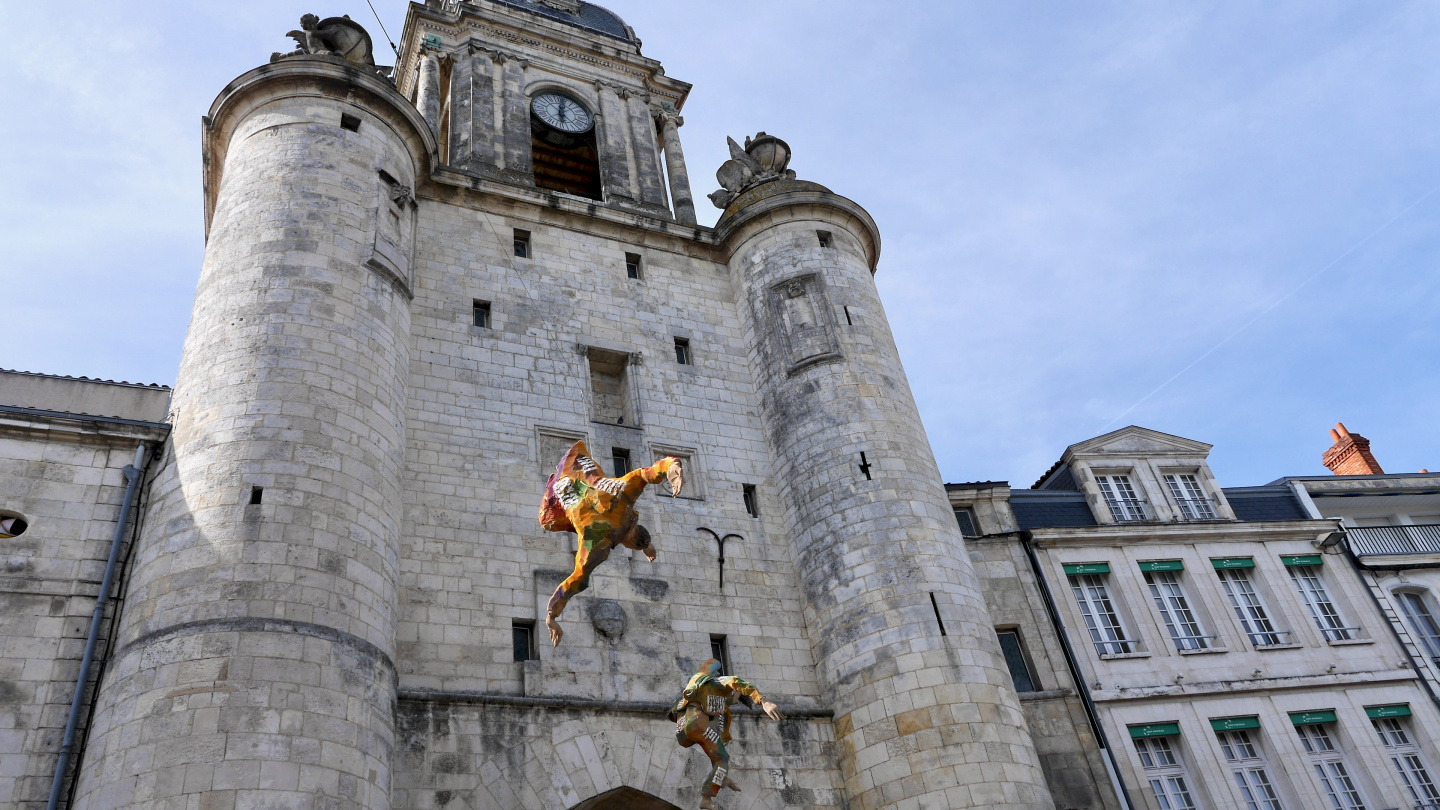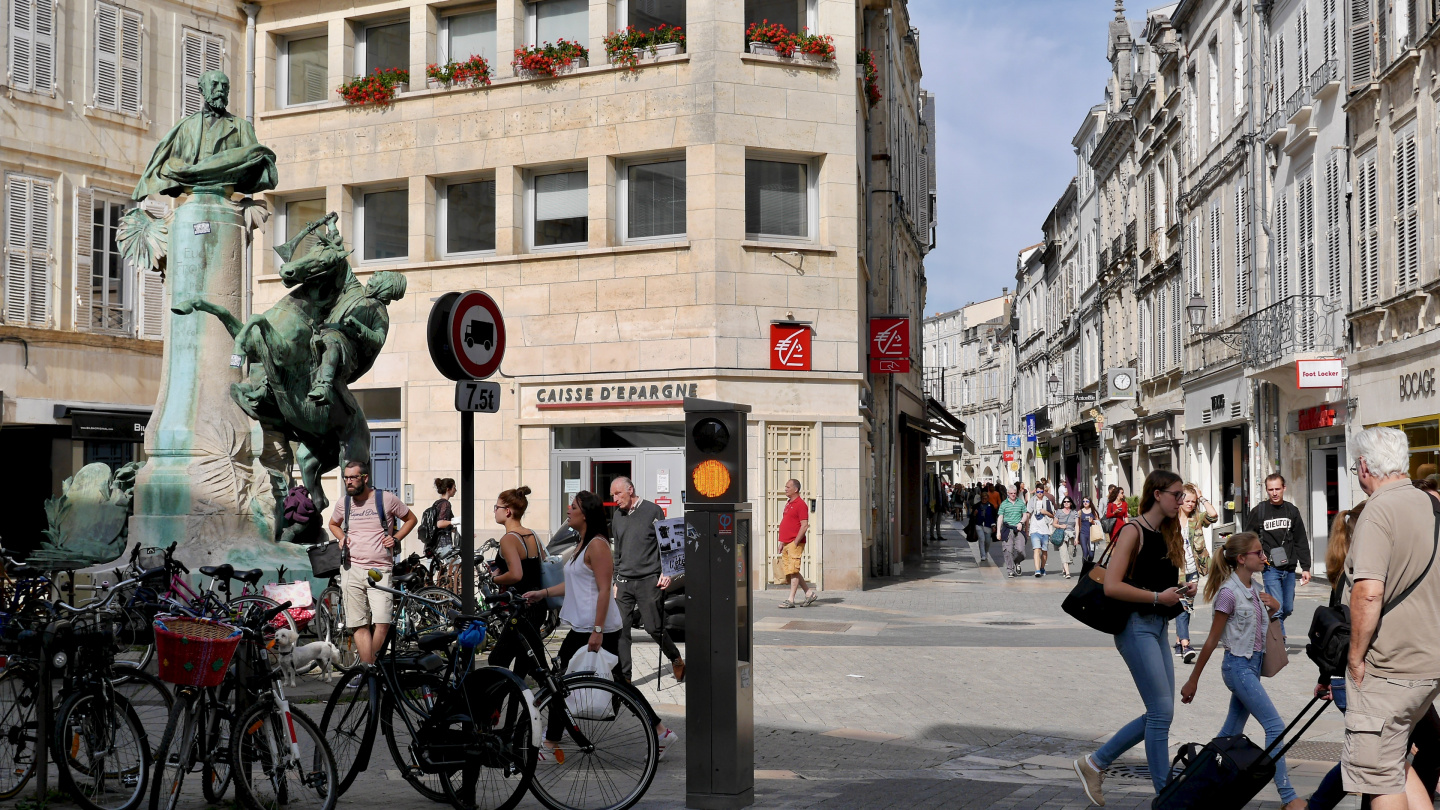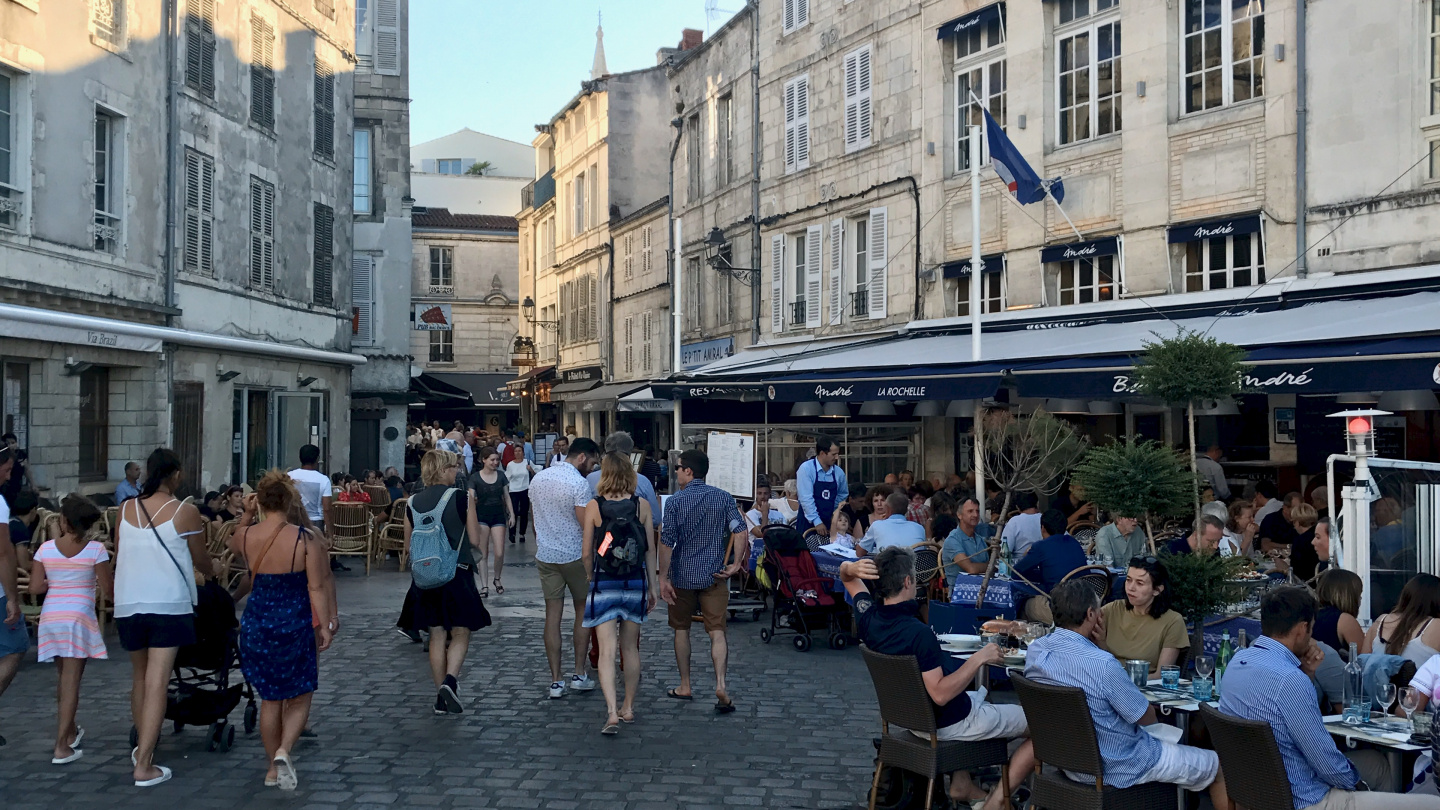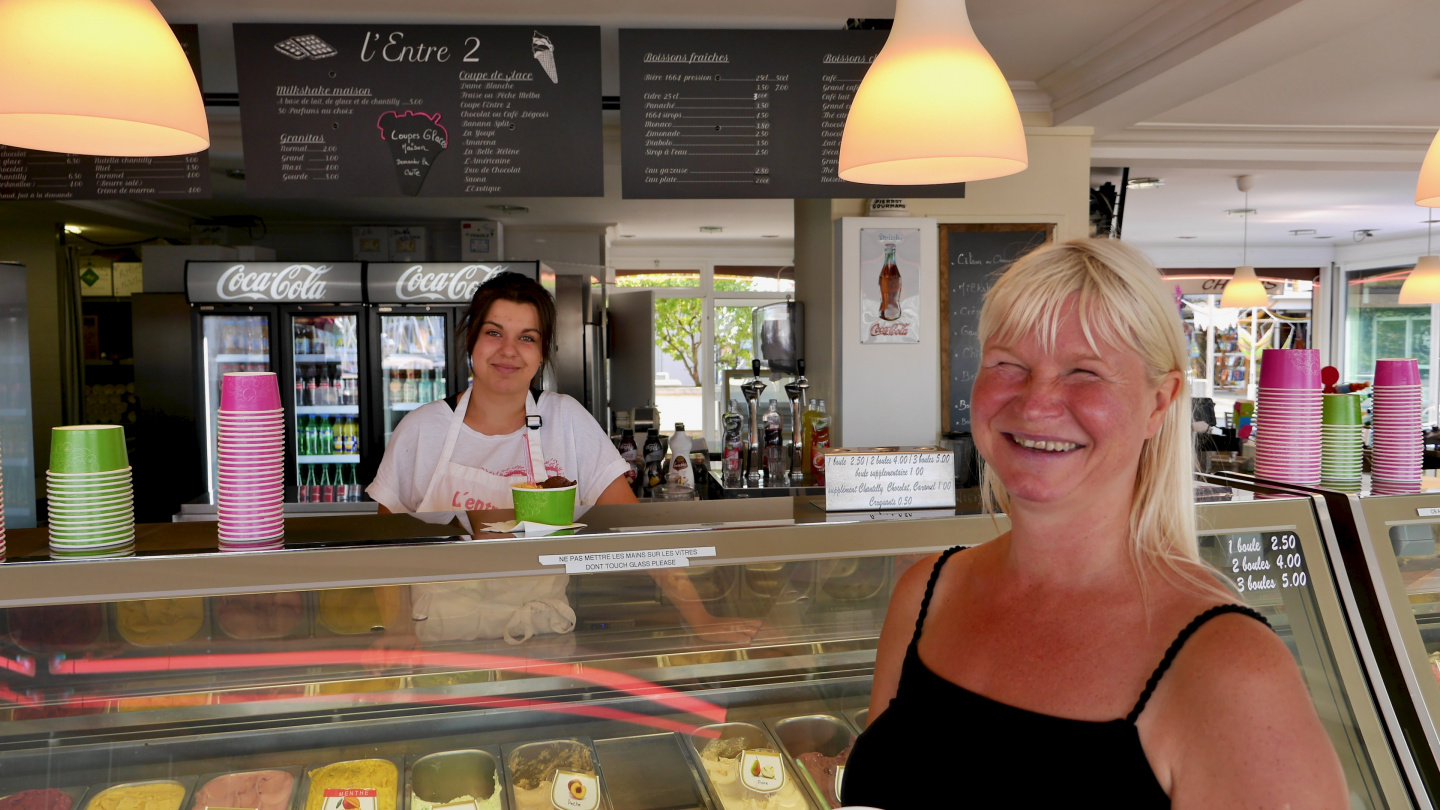 Even if all the restaurants are close to the marina, they are still just far enough that the noise does not come to the pontoons. We finally stayed in La Rochelle for 12 days instead of planned five days and we slept like babies every night despite of all the summer holiday parties all around us.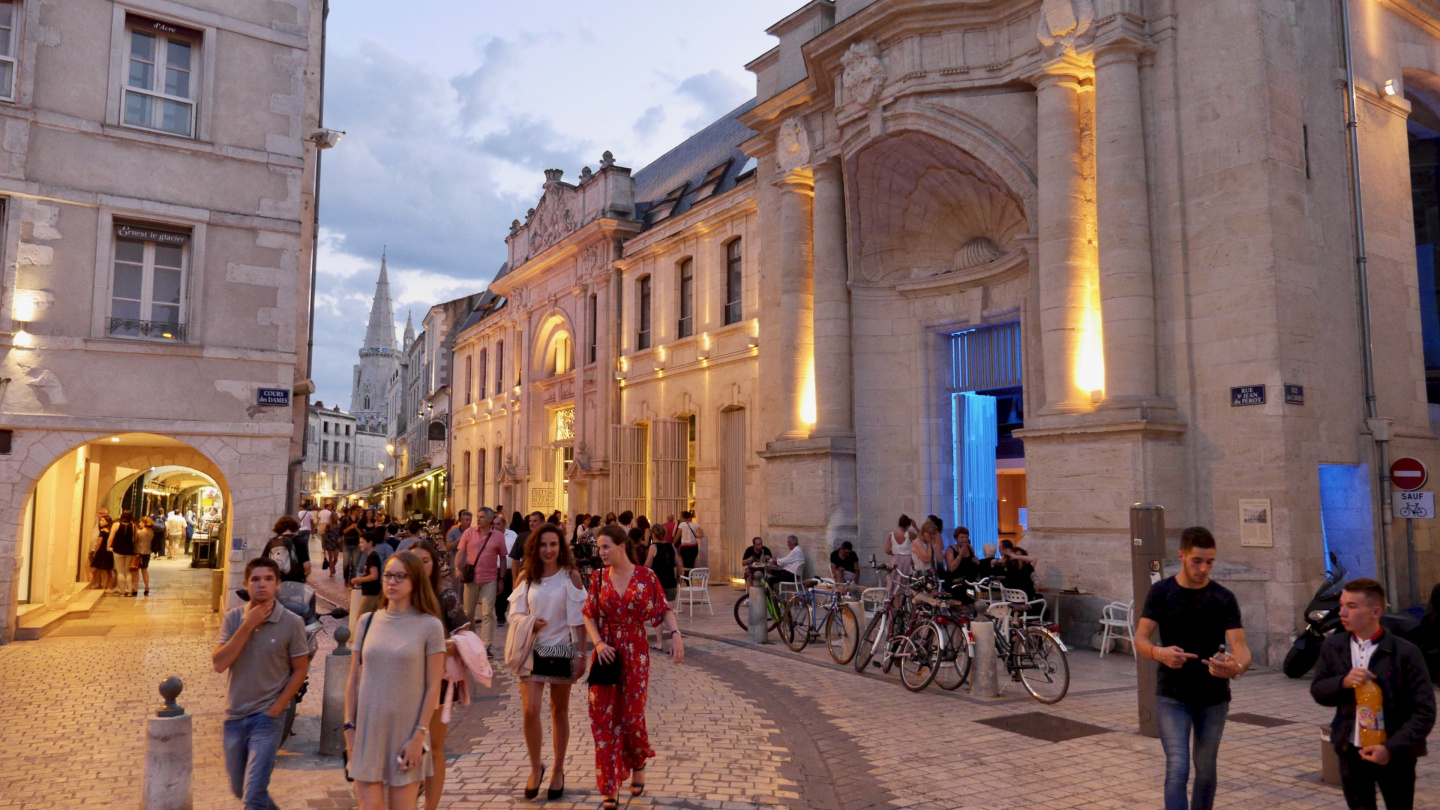 La Rochelle is the centre of the French boatbuilding industry. Most of the French boats are made in this area and this creates a unique opportunity for building subcontracting networks. Andrus compared the boatyards of La Rochelle to the IT companies in Silicon Valley in California where they have a similar network for recruiting skilled professionals and sourcing subcontractors. When we were cycling from the old port to Minimes we passed through the thick cloud of resin. We passed tens of boat-service companies and boatyards. Also Pochon the boat electrics and electronics service company that helped us to fix Suwena's batteries found in this area. When we stepped the first time into the showroom of Pochon, Andrus was completely overwhelmed about the amount of boat electronics was displayed. It was like being on boat show and even then the different brands are not next to each other.
Time flied quickly in La Rochelle. In addition to boat chores we explored the old town. Also Caroline and John from S/Y Ceilidh arrived to the next pontoon. We really enjoyed spending time together. It was great to stay with them in La Rochelle from where they planned to turn soon back towards Brittany while we would keep going to Spain. We also shared some thoughts about next summer and how to match our sailing routes in order to sail together again before Suwena continues forward south.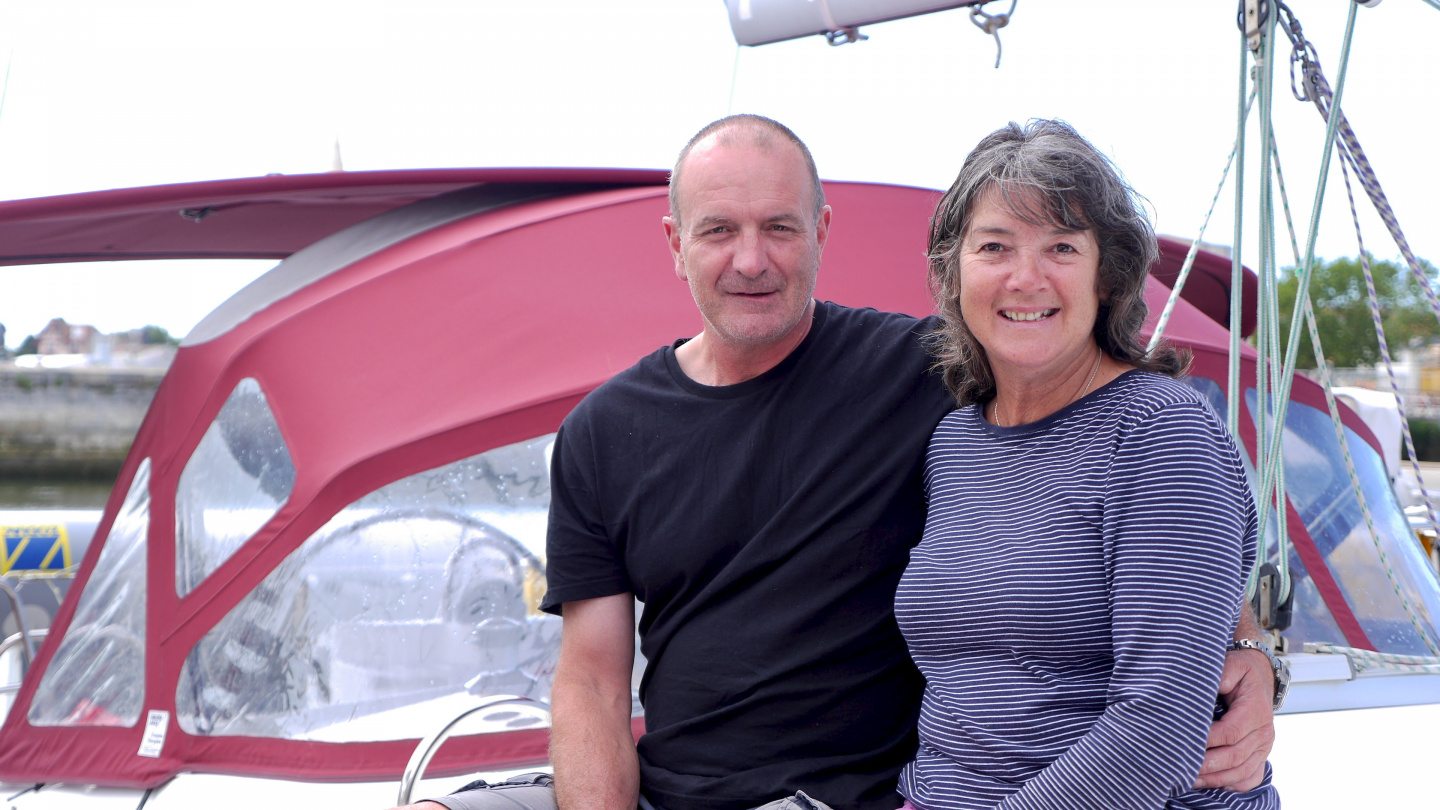 La Rochelle is definitely one of the best places we have visited in France. With a new TGV-train connection the journey from Paris takes only two and a half hours. Here we could come for just a short visit any time as we didn't yet go to the islands of Île de Ré and Île d'Oléron. In addition, there is Fort Boyard at sea in front of La Rochelle that is known to many from TV.