Once our batteries were replaced and the weather settled we were eager to go forward. The crossing of the Biscay will be the longest sailing voyage so far and we tried to prepare as well as we could. The route distance is 260 nautical miles from La Rochelle to Gijon and we estimated it takes approximately 44 hours at 6 knots, nearly two days at sea.
There are two marinas in La Rochelle and we were staying in Vieux Port which is located behind the lifting bridge and the tidal gate. The gate is opened -2 h – +1.5 h of high water. Andrus was constantly monitoring the weather and checking the boat while I was making sure that we had enough food and the boat was shipshape for the sea. We also had a constant debate whether we should depart during the high water late Friday afternoon or should we just move the boat behind the tidal gate to the 24h marina next door and stay there one more night and depart on early Saturday morning. There was a possibility of stronger westerly winds later on Sunday near the Spanish coast so we decided to depart on Friday afternoon.
On Friday afternoon, the weather was just perfect and the Sun was shining. We still enjoyed the last and the best mango-mint sorbet ever and soon afterwards I was slipping off the last line on the portside stern quarter. She was slowly sliding out from the berth when suddenly Andrus put engine hard reverse and then forward again. He shouted that there was no steerage. I was thinking on overdrive how could we get her back to the berth? But then he suddenly acknowledged that we are able to go on. However, Suwena was still going in wild arcs and bystanders were surely pondering to whom this guy is trying to impress 😉
When the gate opened we had some steerage but the rudder indicator was showing that it is almost at a 25-degree angle. Clearly the boat would not go straight with the rudder at this angle but Suwena did. We decided to pass the gate and look at the problem once out from the marina. We were slowly limping forward and letting other boats pass us while pondering our options. The manual steering worked even thou the rudder angle was way off. Could there be any possible underwater damage? Andrus likes to use autopilot even in marinas. It's much easier for him to come to help with mooring when the boat is moving slowly forward and keeping a course. Now however, whenever he turned the autopilot on the boat made a sharp turn. Could it be an electrical problem?
After Andrus shut down and restarted all electronics the autopilot was functioning fine, but still the rudder indicator of the outside steering station was hallucinating. Then he got it! During our stay in La Rochelle he finally had time to tackle the problem with Suwena's electrical genoa winch switches. The connector to the outside helm autopilot control is next to these switches and he probably moved some wires and now there was a bad connection. A little bit of contact spray, another reboot and we were back in business in full steam towards Spain.
The weather forecast was perfect. The wind was from north-east 10 to 15 knots that is, almost behind us and we were about to prepare a gennaker for a leisurely sail to Spain. Later near the Spanish coast the wind should turn westerly at 20 knots so we set course 30 miles north from Gijon and made a plan to turn south depending on actual conditions.
Well, that was the forecast but in reality, the wind was from NNW at 15 knots. We saw 21-24 knots over deck. Nothing that we cannot cope with but certainly unexpected.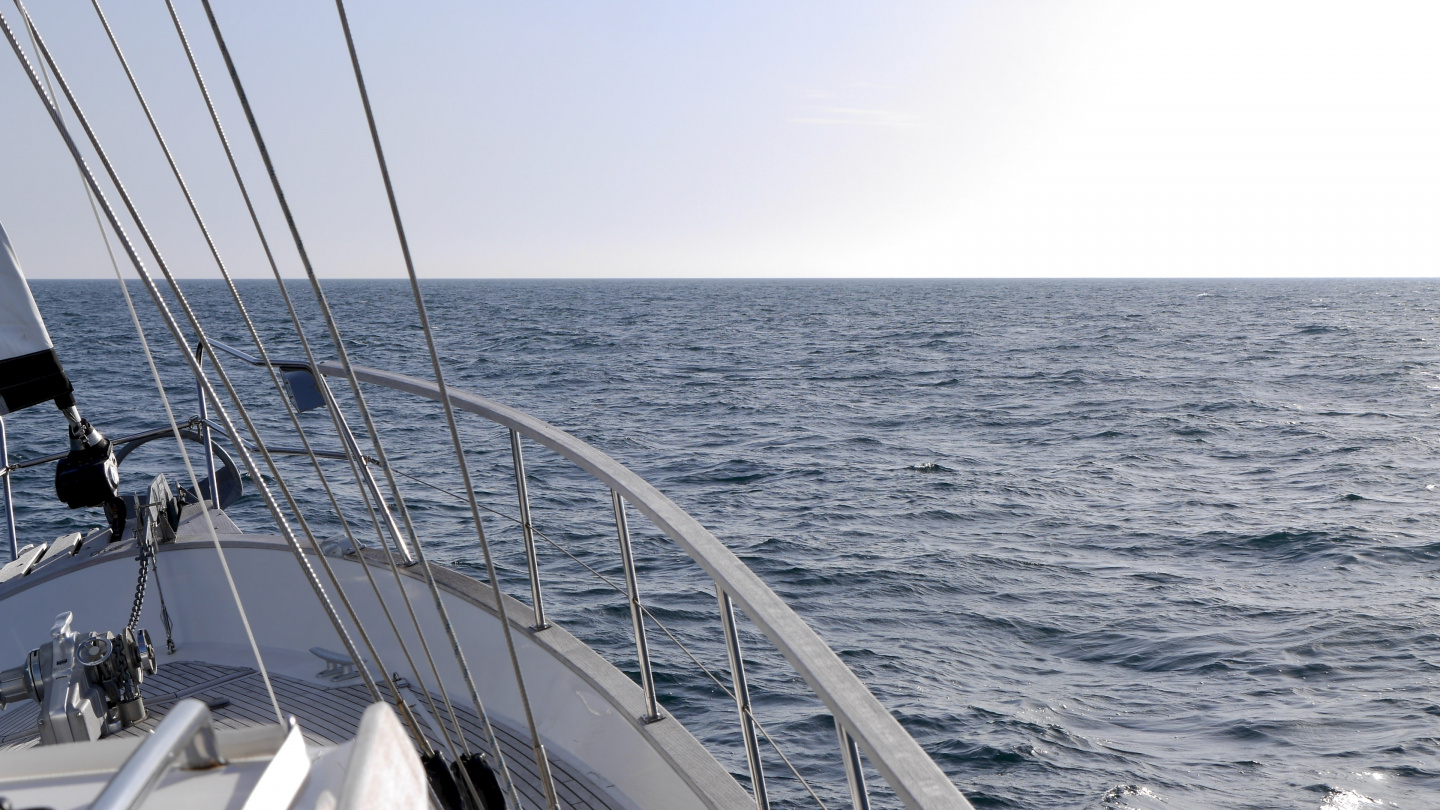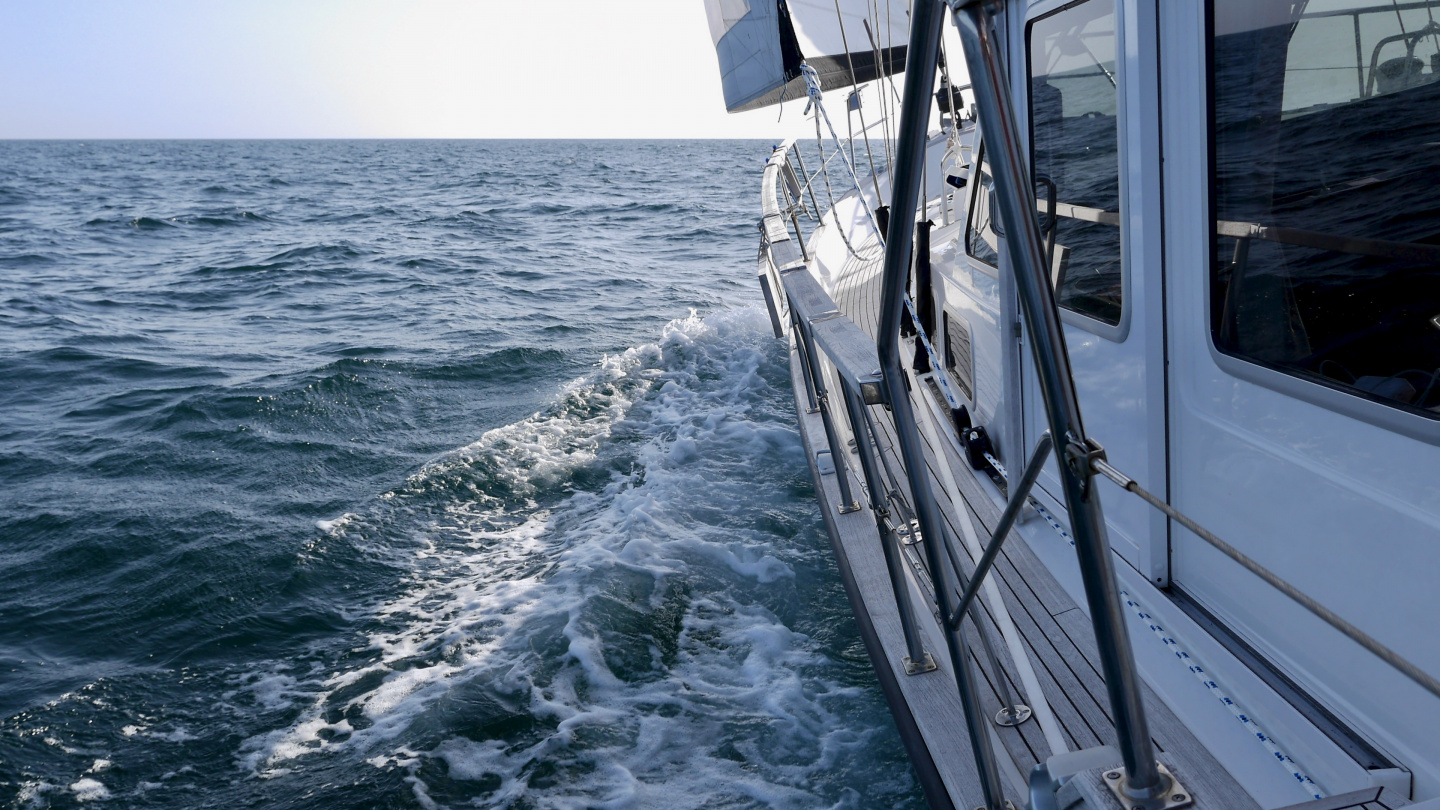 After the sunset the waves kept rising. The wind started to calm down creating very uncomfortable swell. We turned engine on and continued motorsailing, looking for better comfort but soon the colour of skipper's face was resembling pea soup and his dinner found a new home outside the boat. Next morning at three Andrus hadn't still got any sleep at all and we made a decision to head to Santander that was 130 nautical miles south from our position, 60 miles closer than Gijon. Now we don't need to stay two nights at sea.
At dusk sleepless Andrus was feeling already better when he noticed a lighting at the horizon. Quick check on the radar and for sure the big lightning storm was coming from the south towards us. After having already some electrical troubles during the departure he was not keen on sailing through the storm. We turned west, motorsailing at 8 knots trying to get out from the storm. And we made it, three hours later we could turn south again.
We also give thumbs up to the fishermen in the middle of the Biscay. Usually fishing boats do not care too much about sailing yachts regardless who has the right of way. However, here in the middle of the Biscay we could see their distant subtle course changes in AIS and we never had to make any course change for avoiding them even thou we were passing through several fishing flotillas. There was a definite respect between the sailors in ocean.
When the Spanish coast was getting closer Andrus was reading pilot books about Santander. For all practical purposes, it did not look very attractive. The marina is far away from the city and everything looked difficult. However, Laredo that is located only 15 miles east from Santander looked more attractive. So we changed course once more.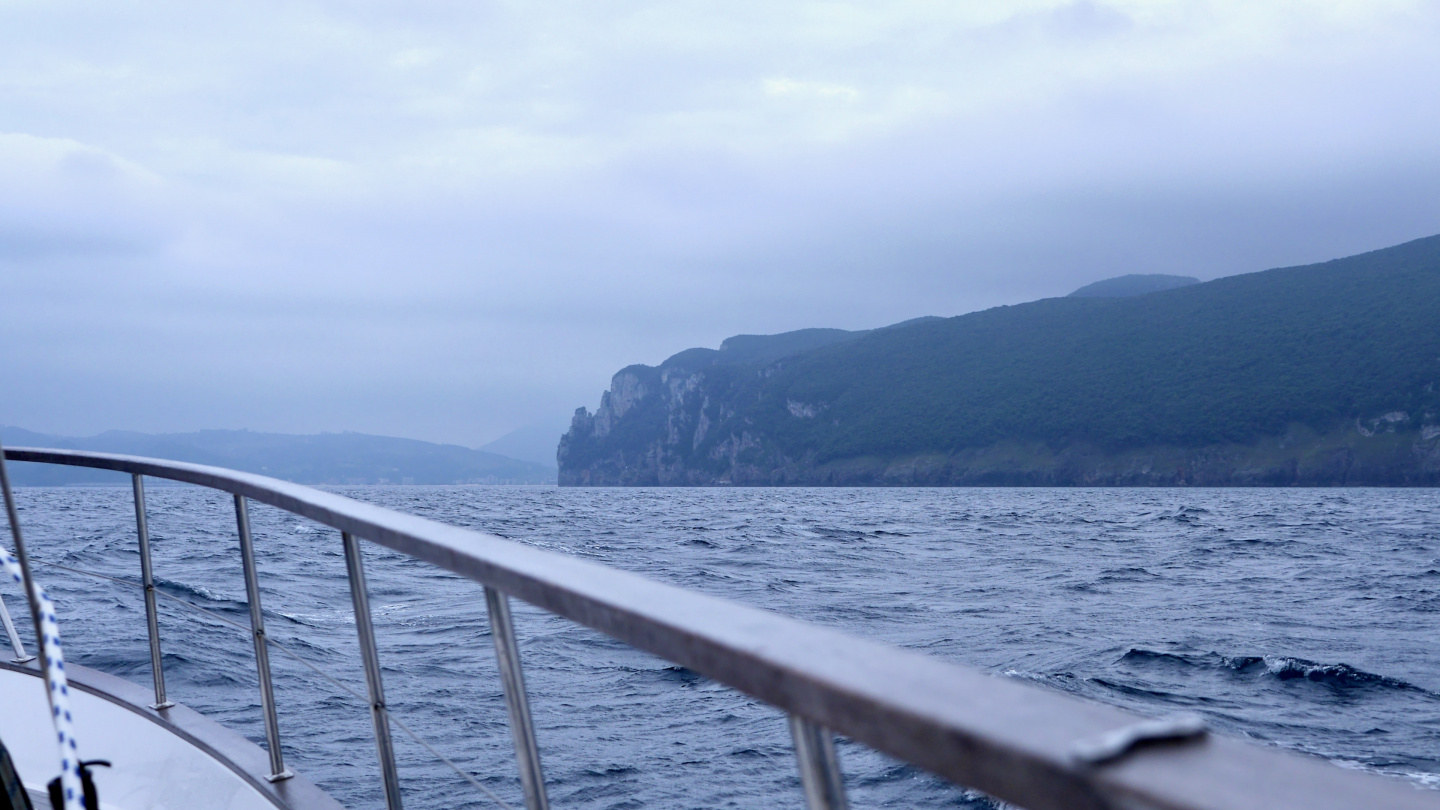 Finally after 31 hours and 200 nautical miles we made her fast in the sturdy pontoons of the marina in Laredo, Spain. We had made it, we have sailed across the treacherous Bay of Biscay, what an adventure!
Crossing of the Bay of Biscay 7.7. – 8.7.