Marina de Lagos is the true sailing center of Algarve. In addition to local sailors many foreigners keep their boat here and of course pretty much every sailing boat stop here unless she makes a direct passage between Cadiz or Straits of Gibraltar and western Portugal. Of course, we had to visit in Lagos as well and we must say that it did not disappoint!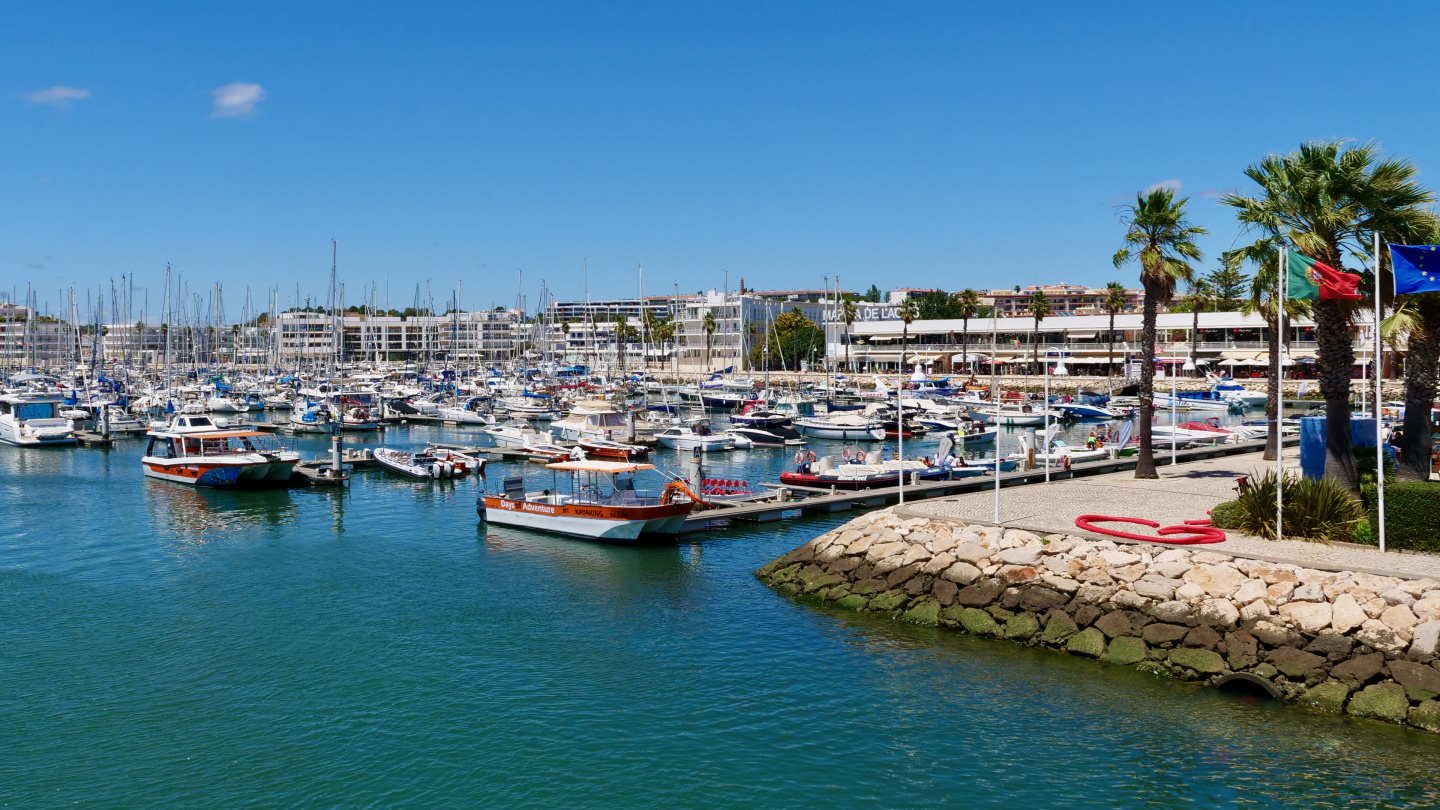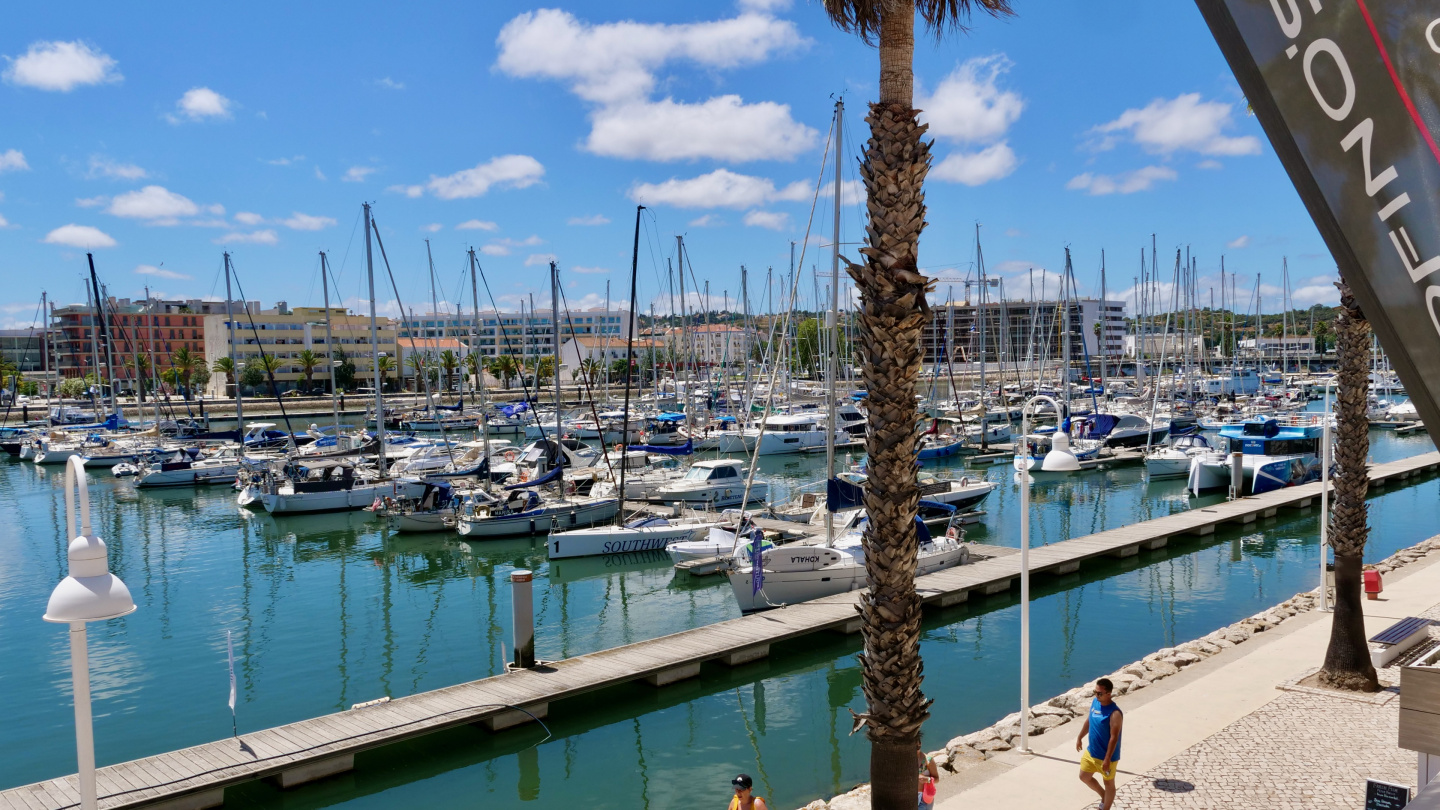 Other marine activities in Lagos include sailing schools, sailing competitions, diving trips, kayaking in nearby grottos, and the list is going on and on. There are also several beaches here. The beaches near the old town are rather busy but the vast long beach just northeast of the town is for more private sunbathing.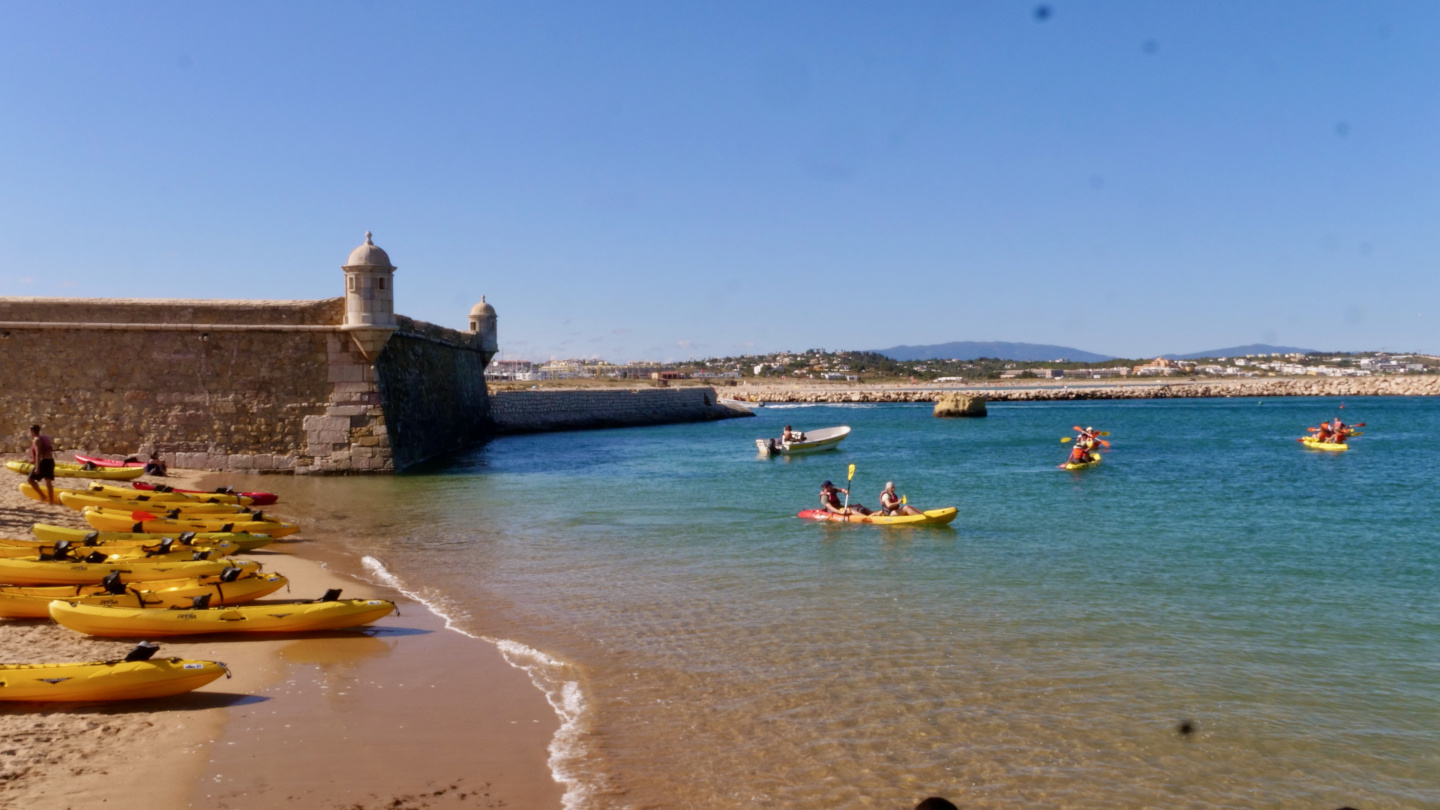 Next to the marina we found a familiar boatyard of Sopromar. Earlier this season we had annual haul-out of Suwena in their other boatyard in Algés, near Lisbon. Here the chandlery seemed to be even bigger. Their prices might not be the cheapest, but they keep a large stock, and many items are available immediately. As they have two well-stocked chandleries, they make regular deliveries to other marinas all around Algarve. This can be really helpful in sorting out everlasting problems of the cruising yachts even if something needs to be ordered and it has longer delivery time.
Our trip from Sagres to Lagos was 16 nautical miles long and all the time we could admire the tall cliffs of the coast of the western Algarve. Every now and then there was a beach or a town and then again, the high cliffs continued. The scenery was just beautiful.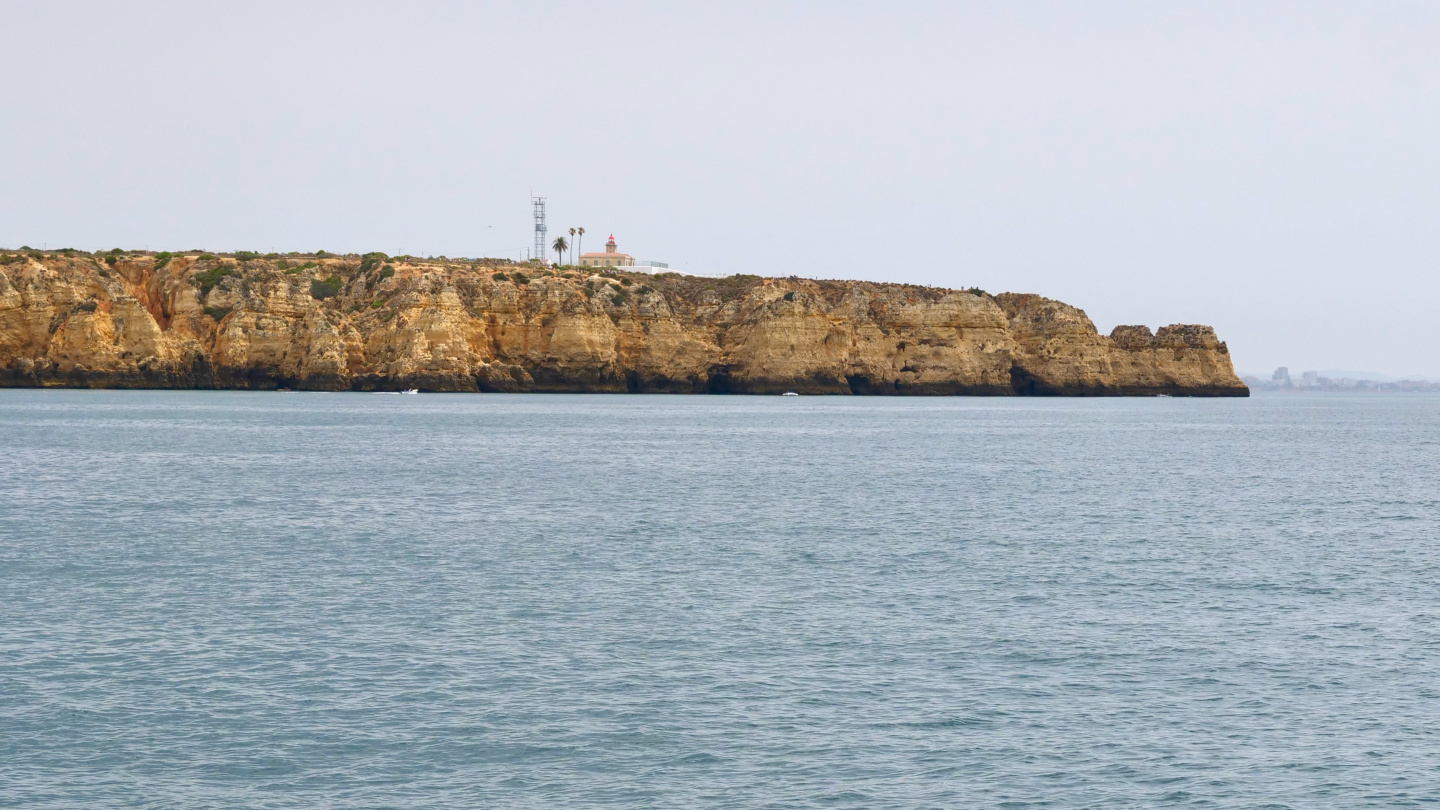 There is an anchorage in front of the big beach on the northeast side of Lagos. However, we had been staying at anchorages for quite some time and it was time to visit the marina. The marina is accessible by passing the half a mile long dredged canal. First you need to stop at the reception pontoon for formalities and then call marina on VHF channel 9 for opening the pedestrian bridge. The bridge can be opened anytime during the reception's working hours except 15 minutes before or after the trains' departure. There is the railway station just behind the marina and they want to make sure that everyone catching the train, can quickly pass this bridge.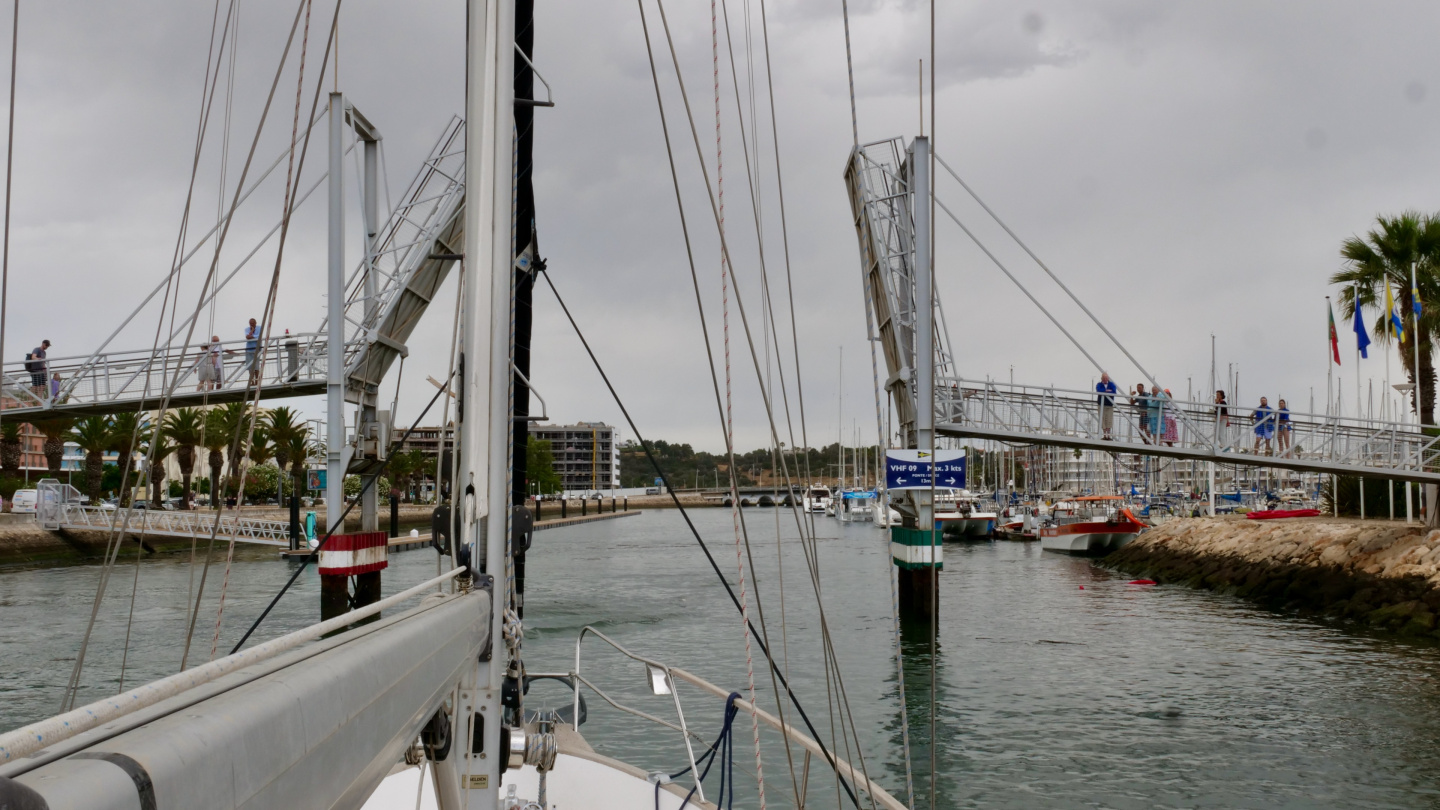 We were lucky to receive a berth as we had not made any bookings. There were a lot of boats arriving from across the Atlantic on ARC Europe race for their closing ceremony here in Lagos. The crews from many different countries were walking around the marina with big smiles and bragging about experiences of crossing the Atlantic Ocean. Lagos marina is also extremely popular in the middle of the summer, and we recommend for everyone to make a reservation beforehand for avoiding the disappointment.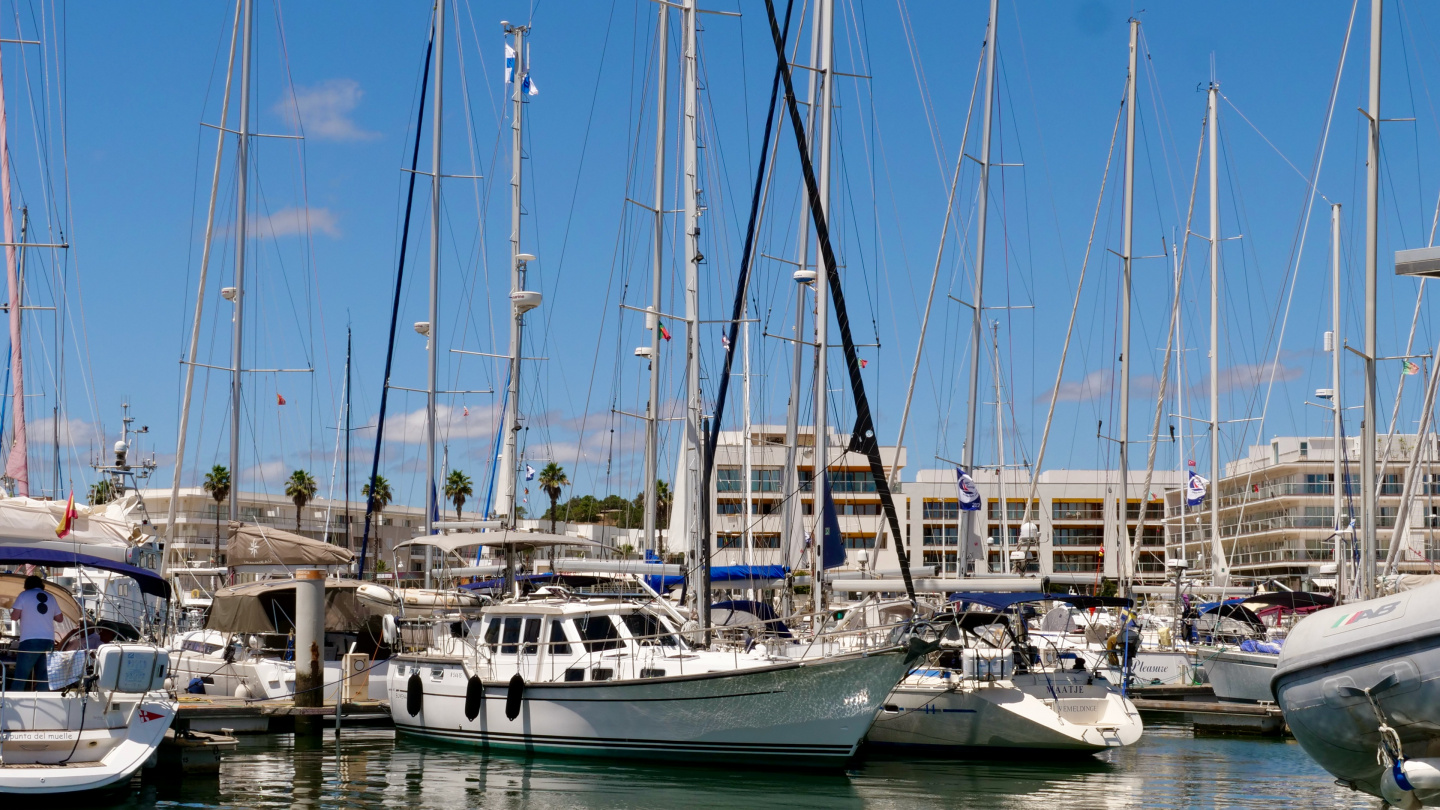 Next to the marina there are a few hotels, blocks of holiday apartments and a bar street featuring multiple restaurants from ice cream parlors to fine dining and watering holes having karaoke or live music. Should I say that there is something for everyone. Also, local mid-size supermarket Pingo Doce is only 10 minutes from the marina and Lidl is also not too far either, making restocking ships stores easy.
On the other side of the canal at a distance of 15-minute walk from the marina there is a romantic old town with cobblestone streets. The best words for describing the atmosphere are cozy and relaxed. From the vast selection of restaurants and small boutiques you will find something for yourself for sure.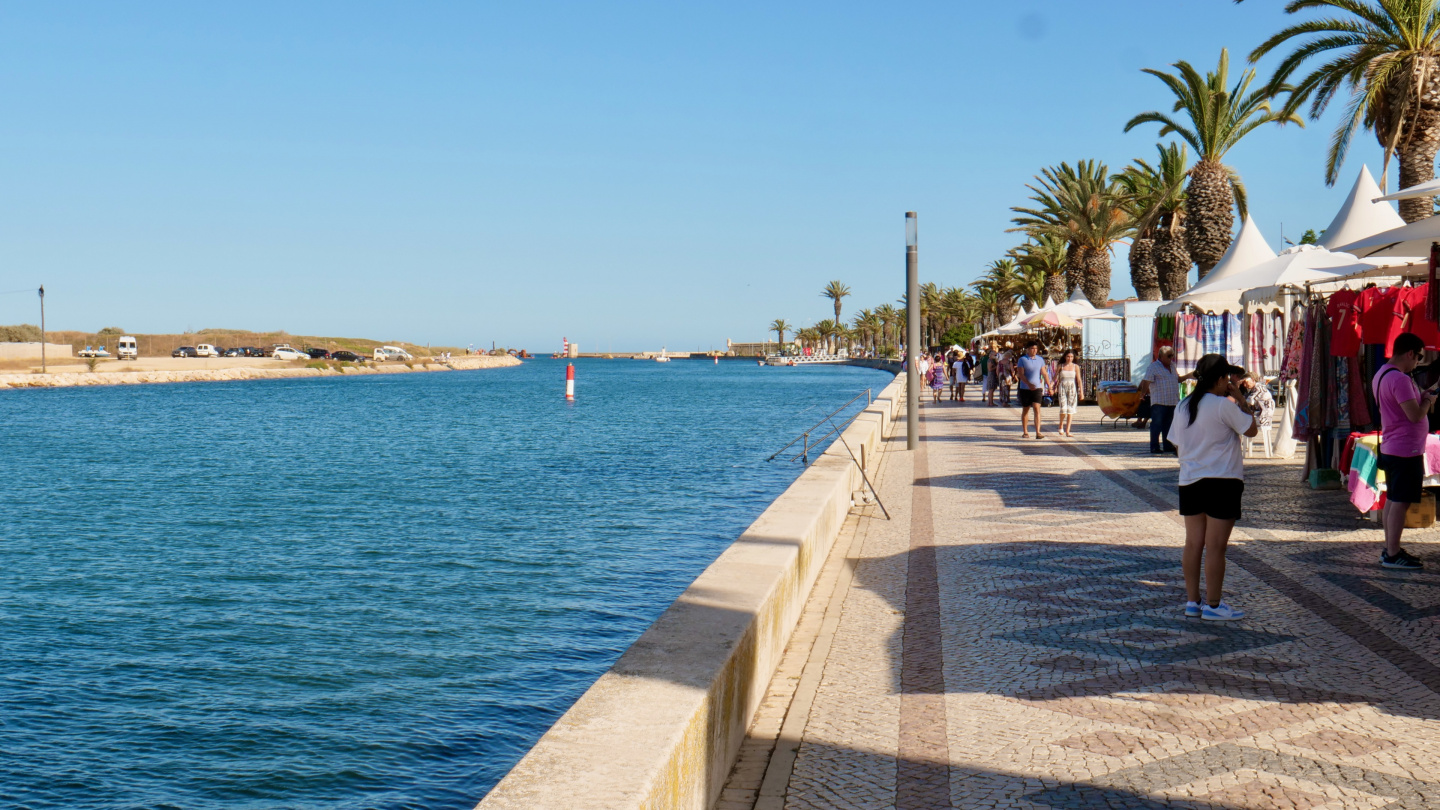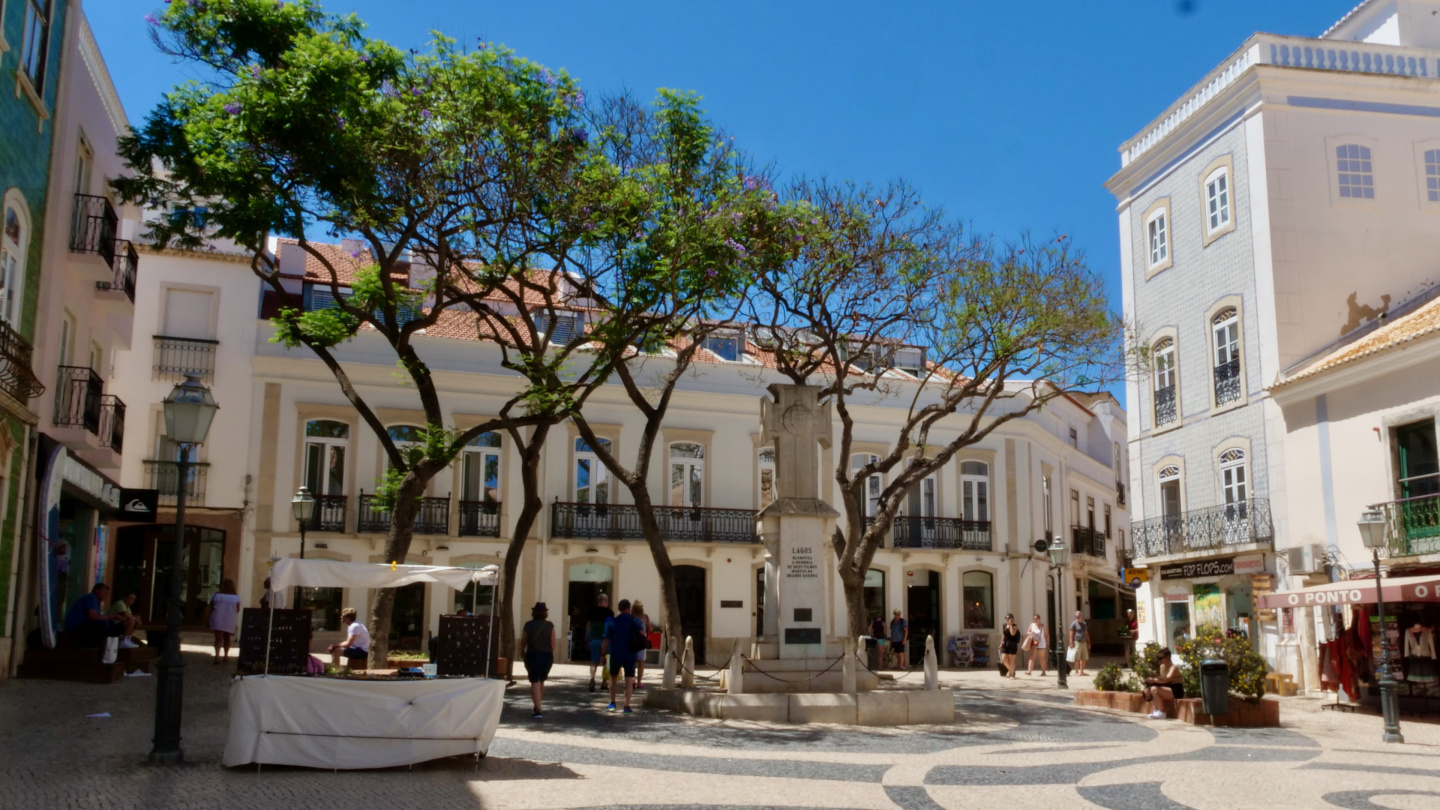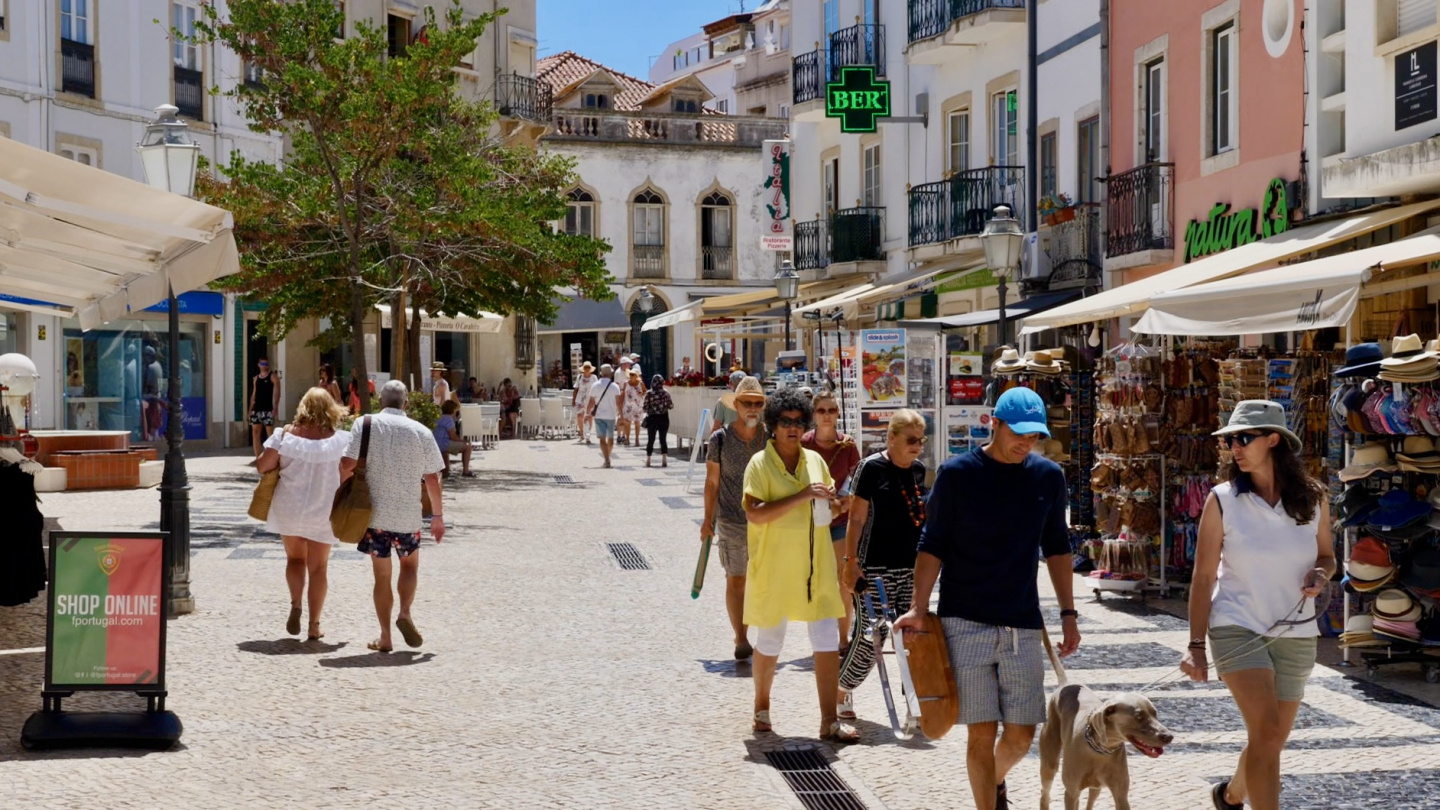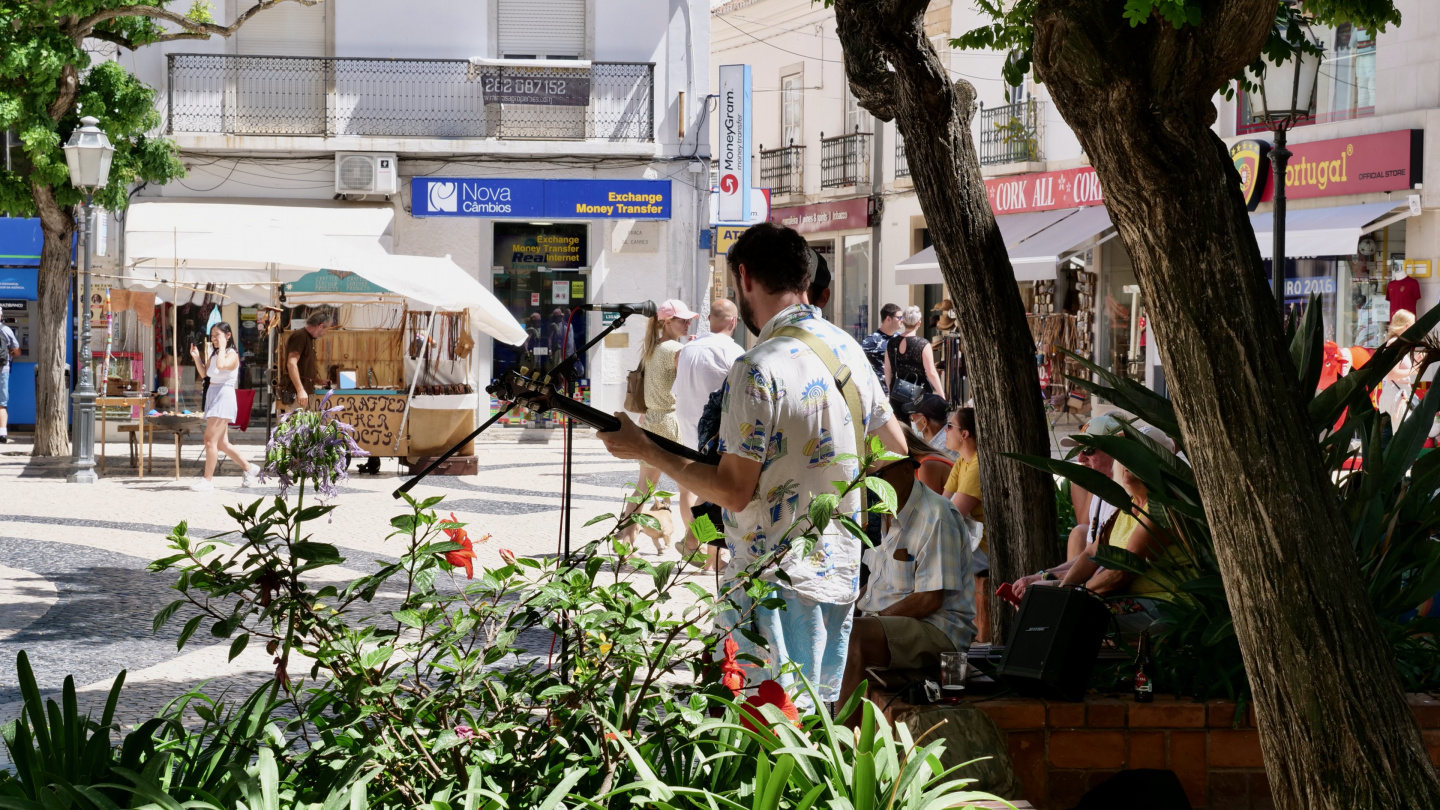 The charm about Lagos is that it is small enough to be cozy and everything is easily accessible, but otherwise big enough that there is still everything available like in bigger resort towns. Your experience in Lagos will be completely up to your own choices. We were enjoying our stay in Lagos, indeed. Next time when we are passing this coast, we will stop in Lagos again for sure!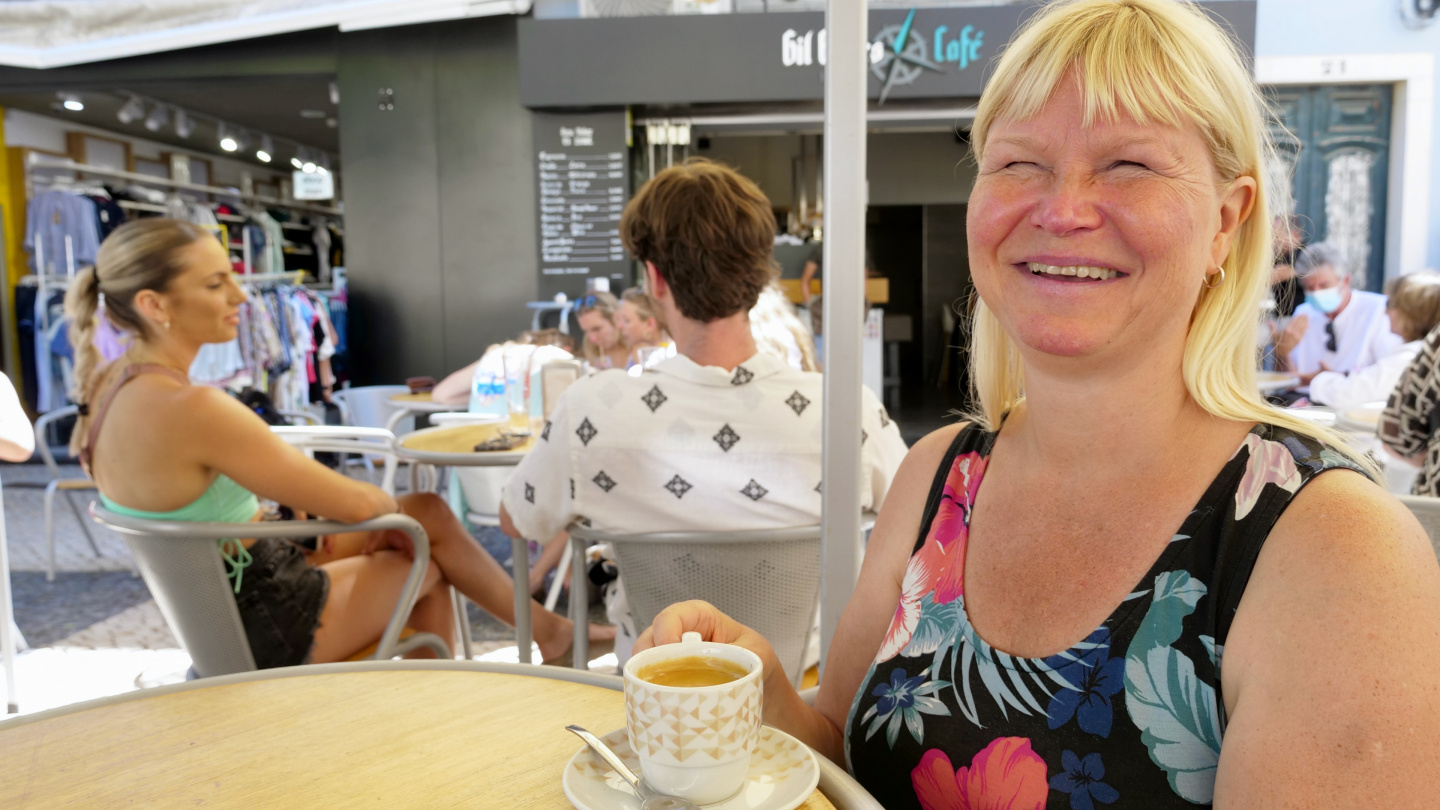 After a few days in Lagos, we started again looking at the weather forecast and started planning our visit to the anchorage of Alvor that is located next to Lagos. Many have said that the lagoon of Alvor is the best anchorage in whole Portugal, we'll find it out soon.