We continued from Nauvo to Verkan in Korpoo on Friday. Nauvo's harbour opened at 3pm on Friday but we were eager to get going forward.
We continued from Nauvo to Verkan in Korpoo on Friday. Nauvo's harbour opened at 3pm on Friday but we were eager to get going forward.
The weather was half cloudy and the wind blew 11 – 13 m/s with the 16 m/s gusts. In the beginning we were sailing with the wind behind us and later we did some reaching. She sailed very beautifully. Even we have the three years experience from motorboating and 3000 nautical miles under our keel this is the first season with the sailboat. Therefore we were really happy for the trip from Nauvo to Verkan went well with the sails, we only motored for three nautical miles. There was a lot of wind and we reefed the genoa to be smaller, the mainsail was fully out.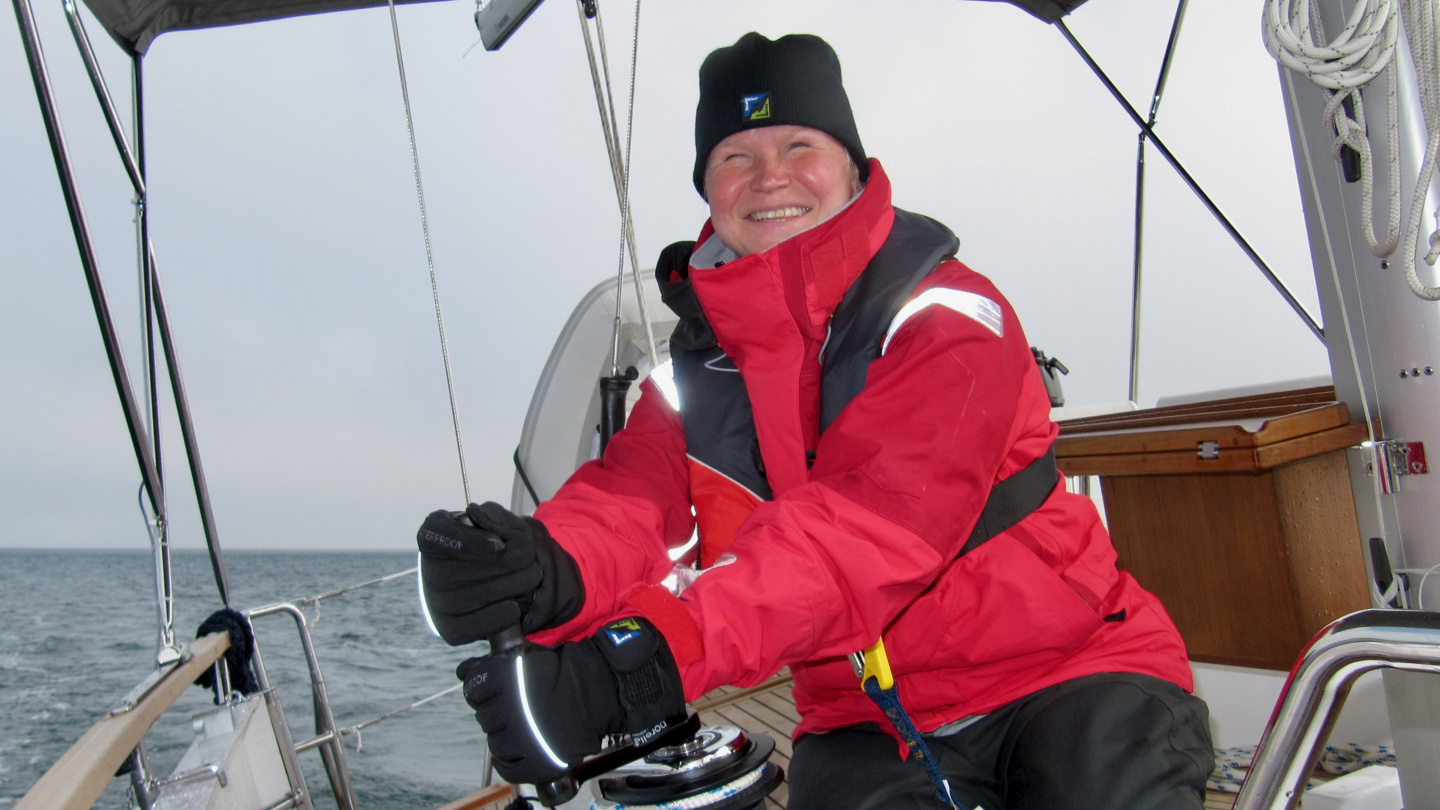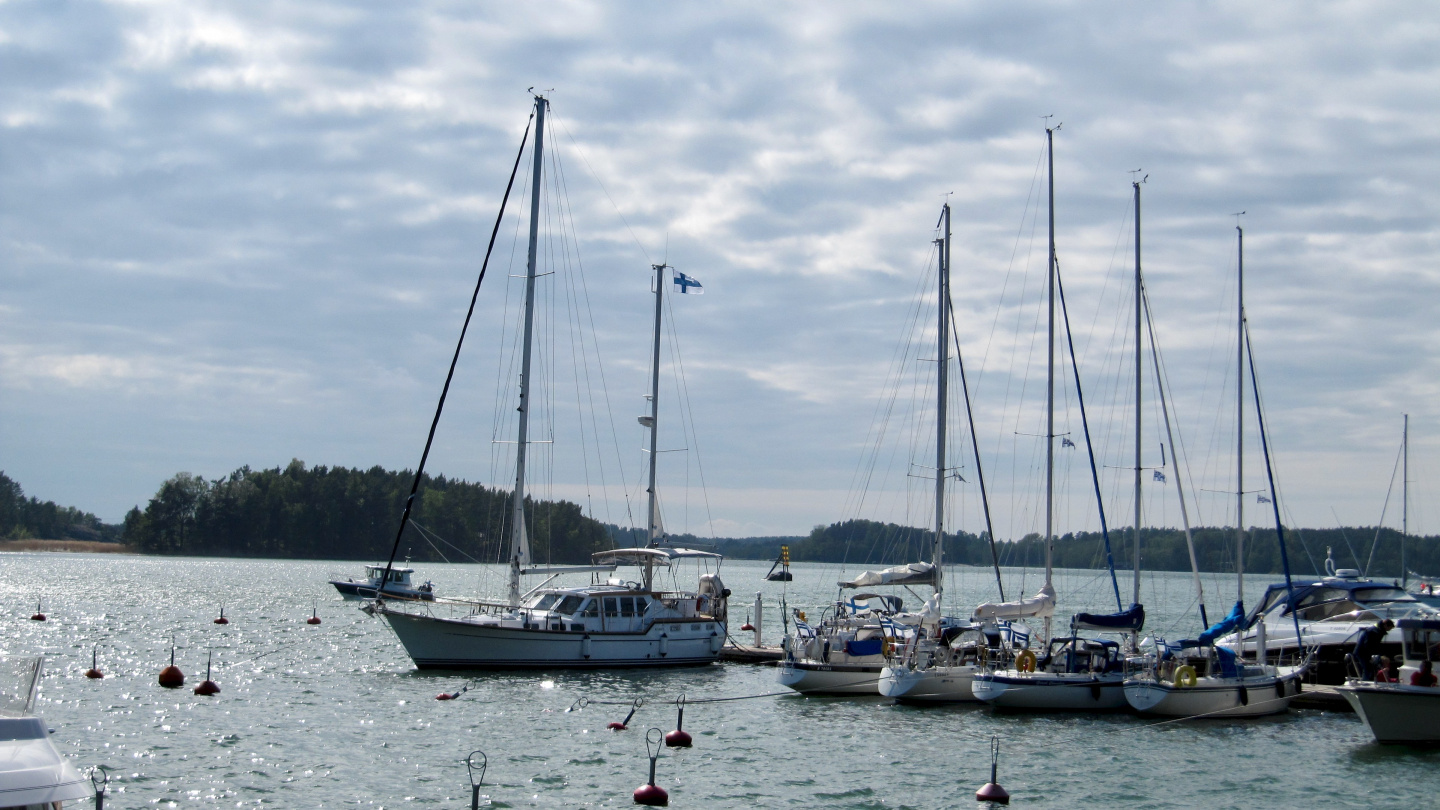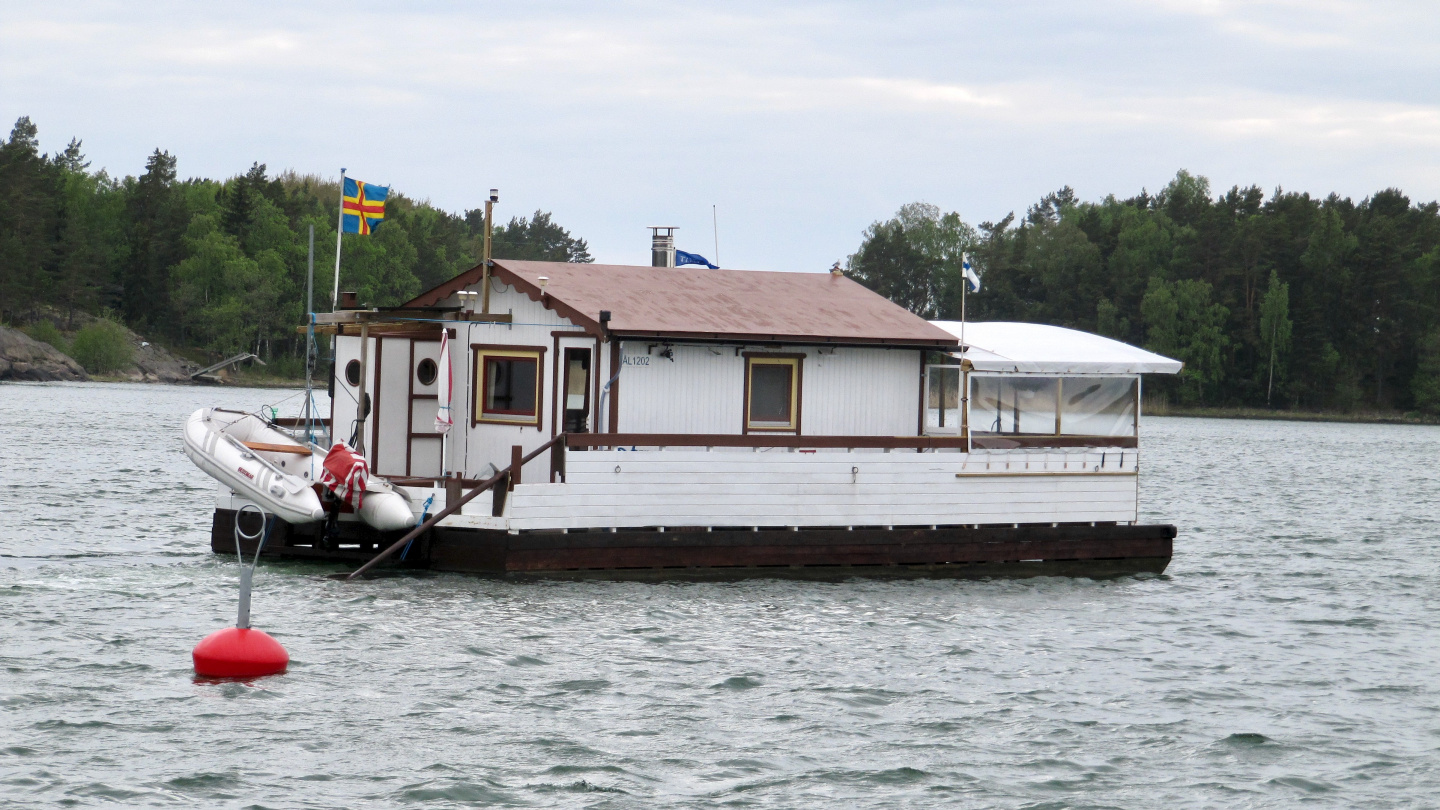 We have electric genoa winches and they are very useful when trimming the sails especially when rolling the jenny out or tacking. We quickly noticed however that small trim changes are easier to do with manually. When inserting the winch handle into our electric winch it releases the electric motor and the winch can be used manually like any other. It is a little bit harder to put the winch handle into place because the electric motor handle pushes back. Anyway we had an annoying incident by losing the important food preparation tool when the winch handle was not fully fixed. It took couple of hops on a deck and plunged into the sea. We still have a two hand and an 8 inch handles so I'm sure we can tender the chicken with them as well. Andrus found last winter an interesting recipe from the deepness of the internet and we have been waiting for new Suwena to prepare this dish. Maybe it was the plot of a chicken to lose the handle 🙂
Winch Handle Chicken
Ingredients:
chicken breasts 1 per sailor
italian bread crumbs
1 or more eggs
flour
meat rub
olive oil
Directions:
Place a chicken breast in a Zip Lock bag. Put bagged chicken on deck and beat flat (3/8 inch thick) with the side of a winch handle. Repeat with other breasts. Rub flattened chicken with olive oil and dust with flour. Dip in egg wash and cover with bread crumbs. Sprinkle with meat rub. Grill both sides of the chicken on a medium hot grill until done.
We spent two days in Verkan and as we had no proper winch handle any more we went to the restaurant Buffalo for the world famous 15 spices ribs. They were really delicious and most boaters in archipelago come to eat them.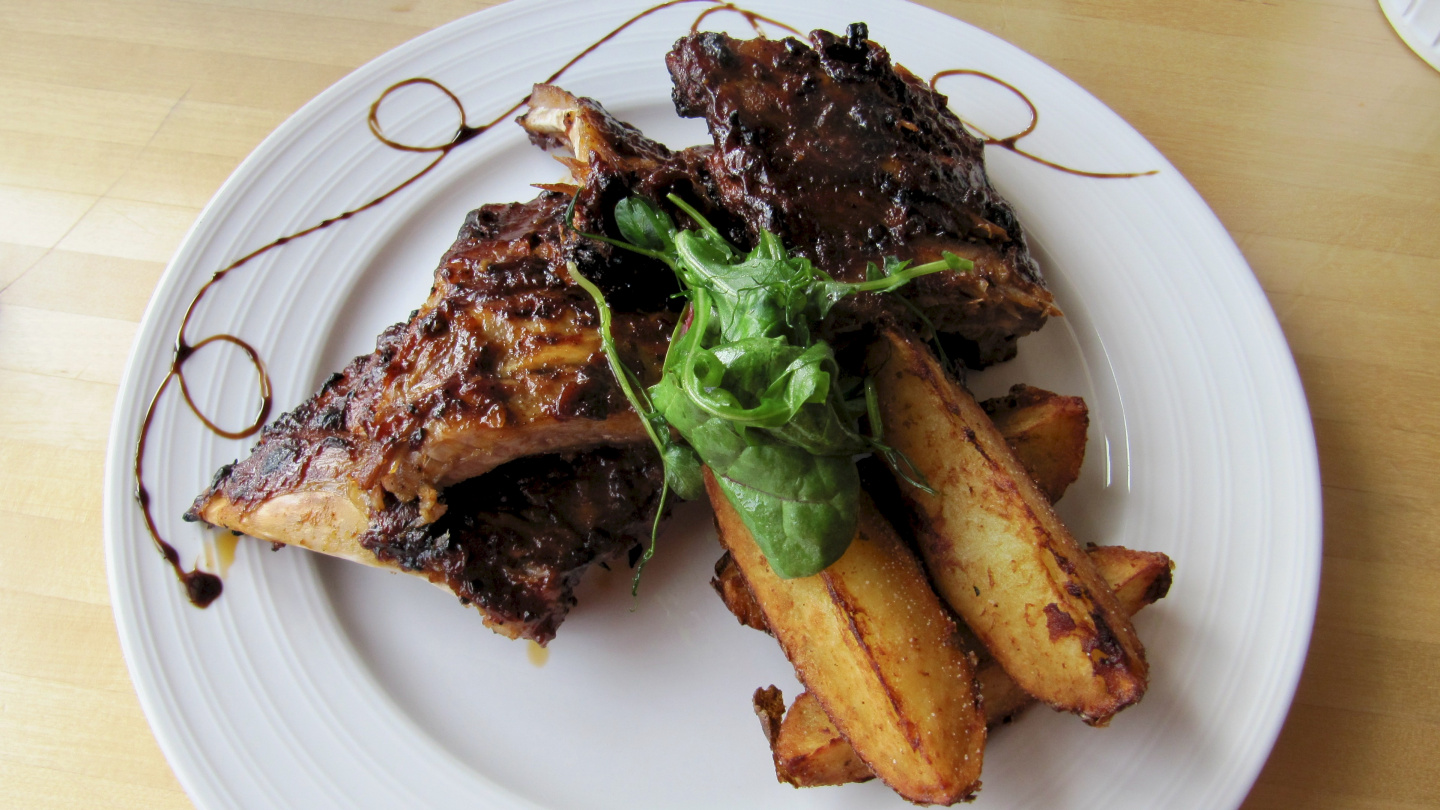 The season was starting in Verkan. On Friday there were only a few boats but on Saturday Andrus counted almost 20 boats. This place will be very busy once the summer really starts.
On Sunday we waited for the wind to decrease as told in the weather forecast so the crossing of Kihti sea would have less waves. This was not what happened. We started nicely with the sails. But the wind increased to 16 m/s and the waves grew to one and a half meters at best. And of course it was raining. We decided to lower the sails and start the Englishman. We went inside waiting for the wind to ease up and the rain to end. She had absolutely no problems and experienced sailors would have sailed in this weather for sure. We decided to be careful as we are only just getting to know her. On our previous Suwena we would not go to open sea in the wind above 10 m/s so also the environmental conditions were new to us. The sailings into Nauvo and Verkan went previously nicely because even if there was a strong wind there was no waves. On Kihti we had even more wind and in addition the waves almost two meters tall. Suwena received a real sea test as the splashes from waves went over the deck.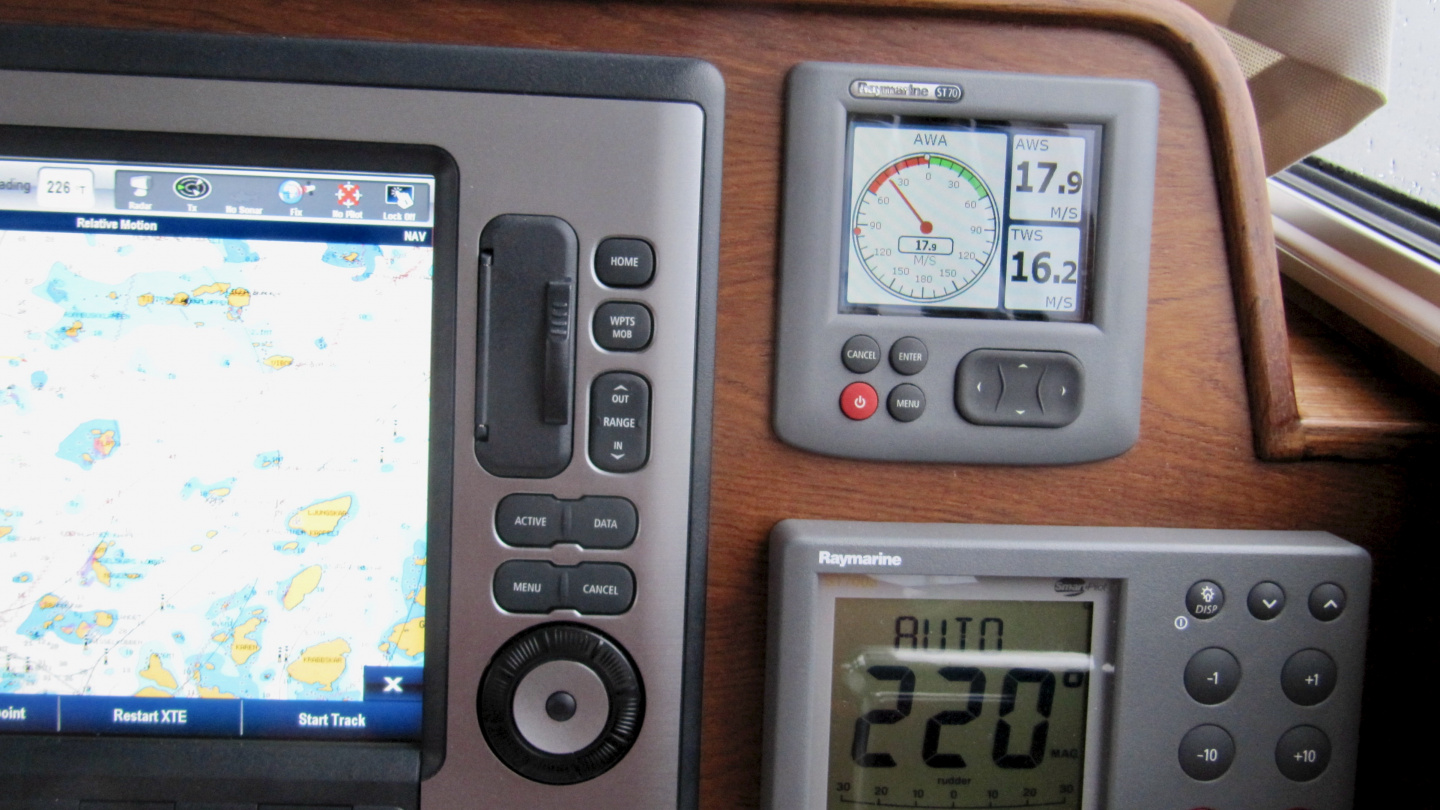 As we neared the Åland islands the wind decreased and the rain stopped as well. We started sailing again. This time we raised only the jenny and we had a nice ride of 6 knots.
We arrived to Sottunga harbour at 6pm. After arrival the first task was of course to rise the courtesy flag of Åland.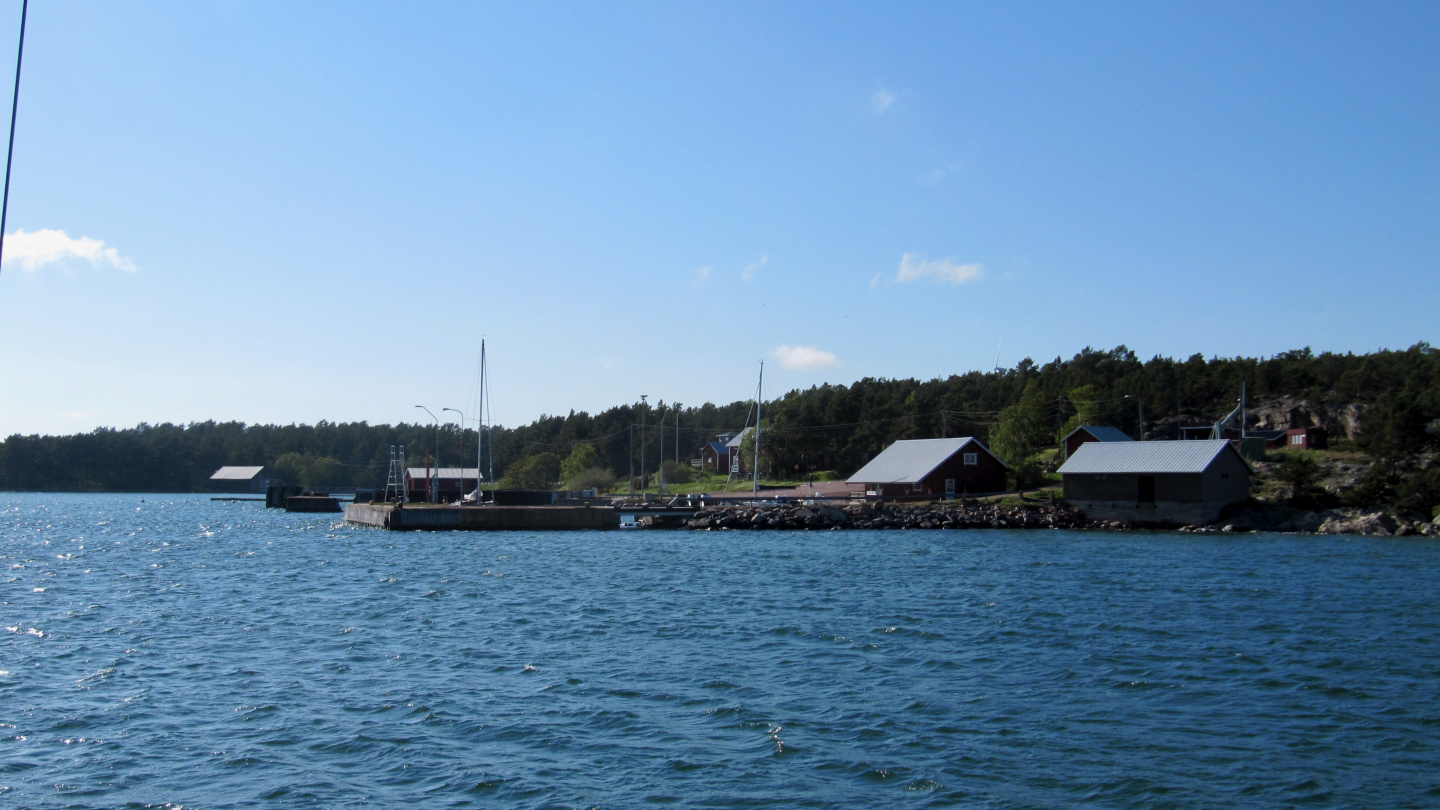 Nauvo, Verkan and Sottunga 26.5. – 29.5.