We still had a few days of holiday and there were several options to continue south from Figueira to Lisbon. Also, we were in no hurry.
One possibility was to make one long leg of 115 nautical miles from Figueira to Lisbon and spend rest of the holiday sightseeing the capital. On the other hand, it would be nice to relax at the anchorage of Cascais, that would shorten our voyage to 100 miles. During the winter I read about the fascinating island of Ilha da Berlenga. Only thing was that there is very little shelter from the swell, and you really only can anchor if the swell is from northwest. The distance to the island was 55 miles. The weather forecast showed some southwest swell for the evening and having a restless night did not sound like fun.
Of course, we could have continued the fishing harbor of Peniche that is located on the cape just next to the islands of Berlinga. There is a small marina, and you can anchor outside the breakwater. Unfortunately said anchorage is also open to the swell from south.
We really wanted to anchor out before the end of the holiday and in the weather forecast, there was a possibility that the swell will be subdued or turning northwest the following day. Thus, we decided to sail a little closer and stop for one night in Nazaré that is at the distance of 38 nautical miles from Figueira da Foz.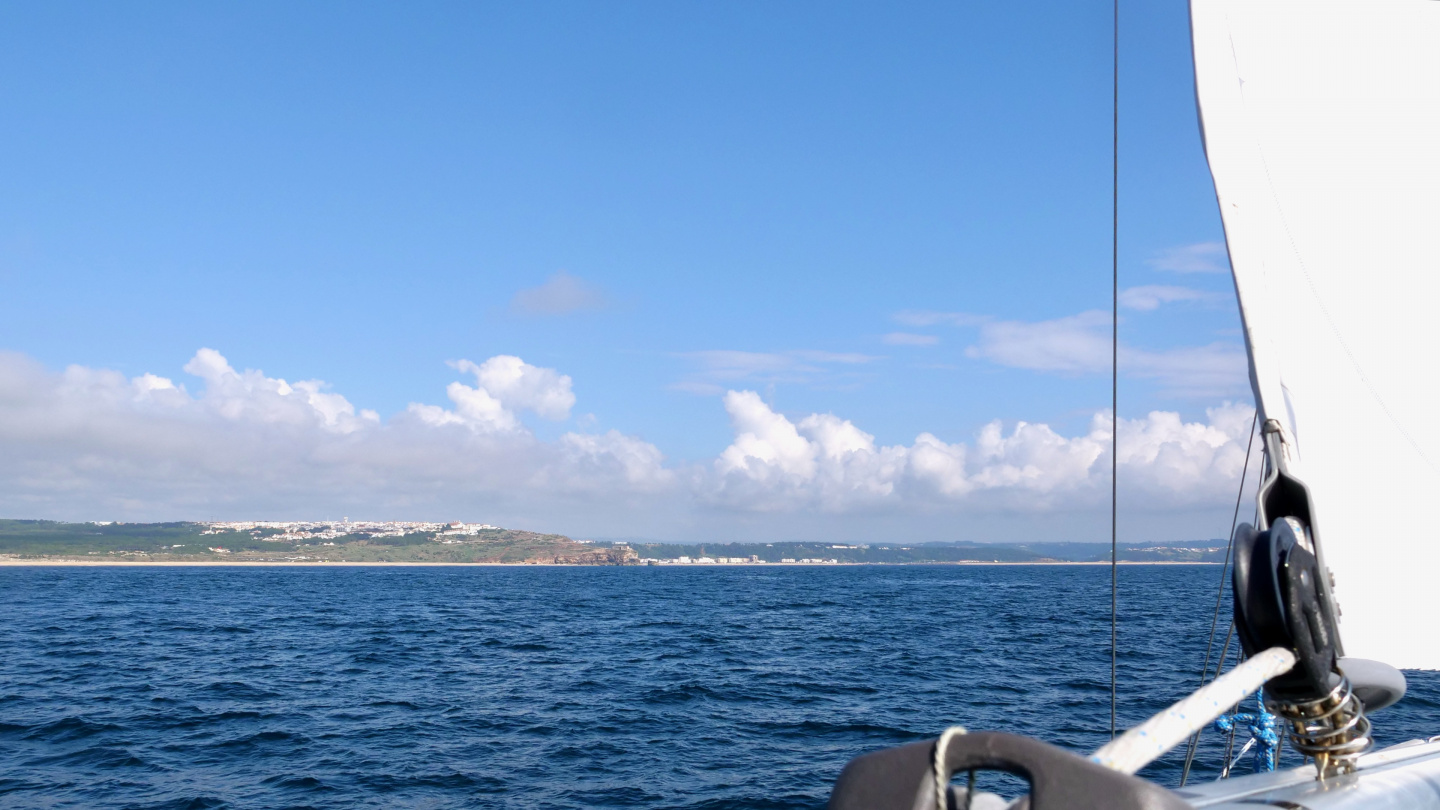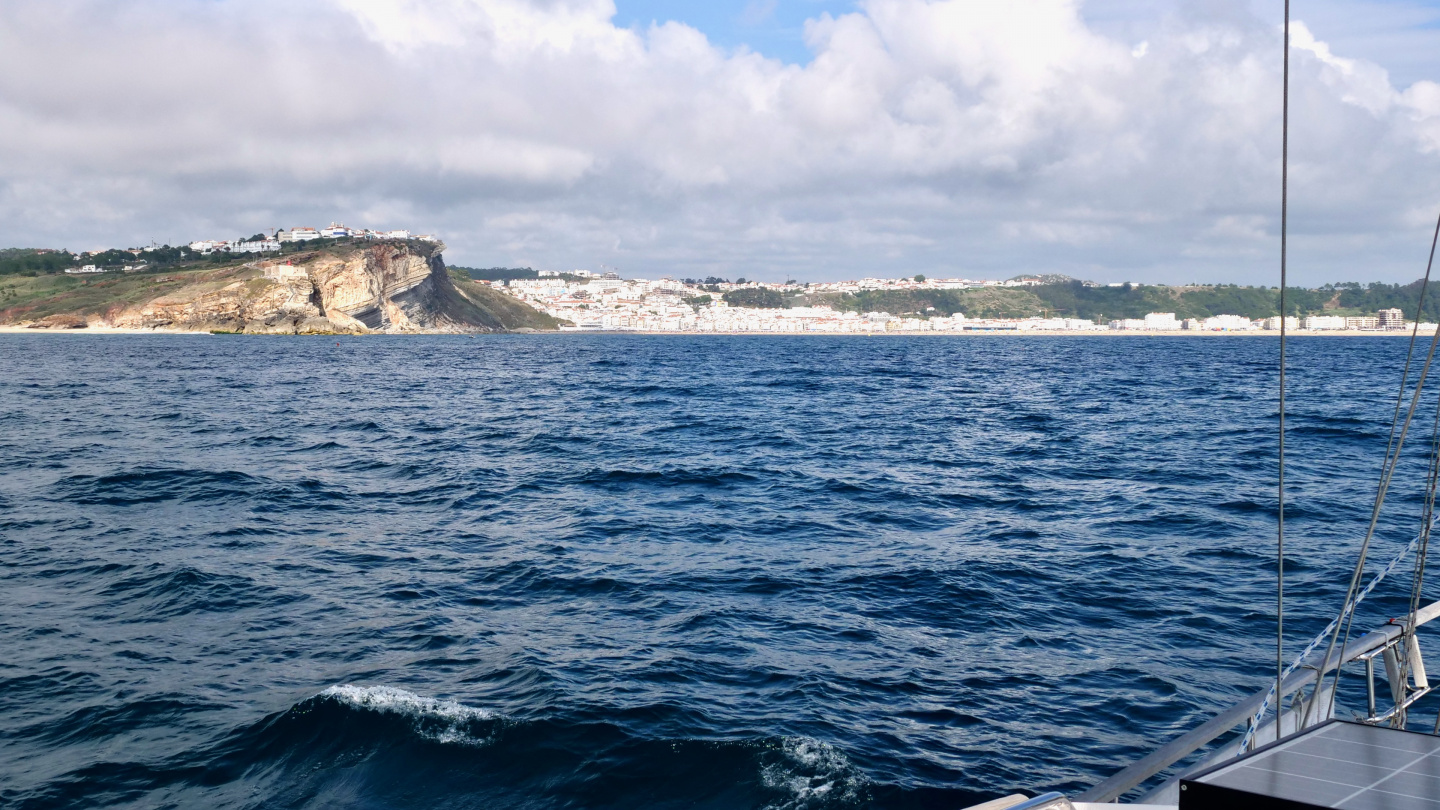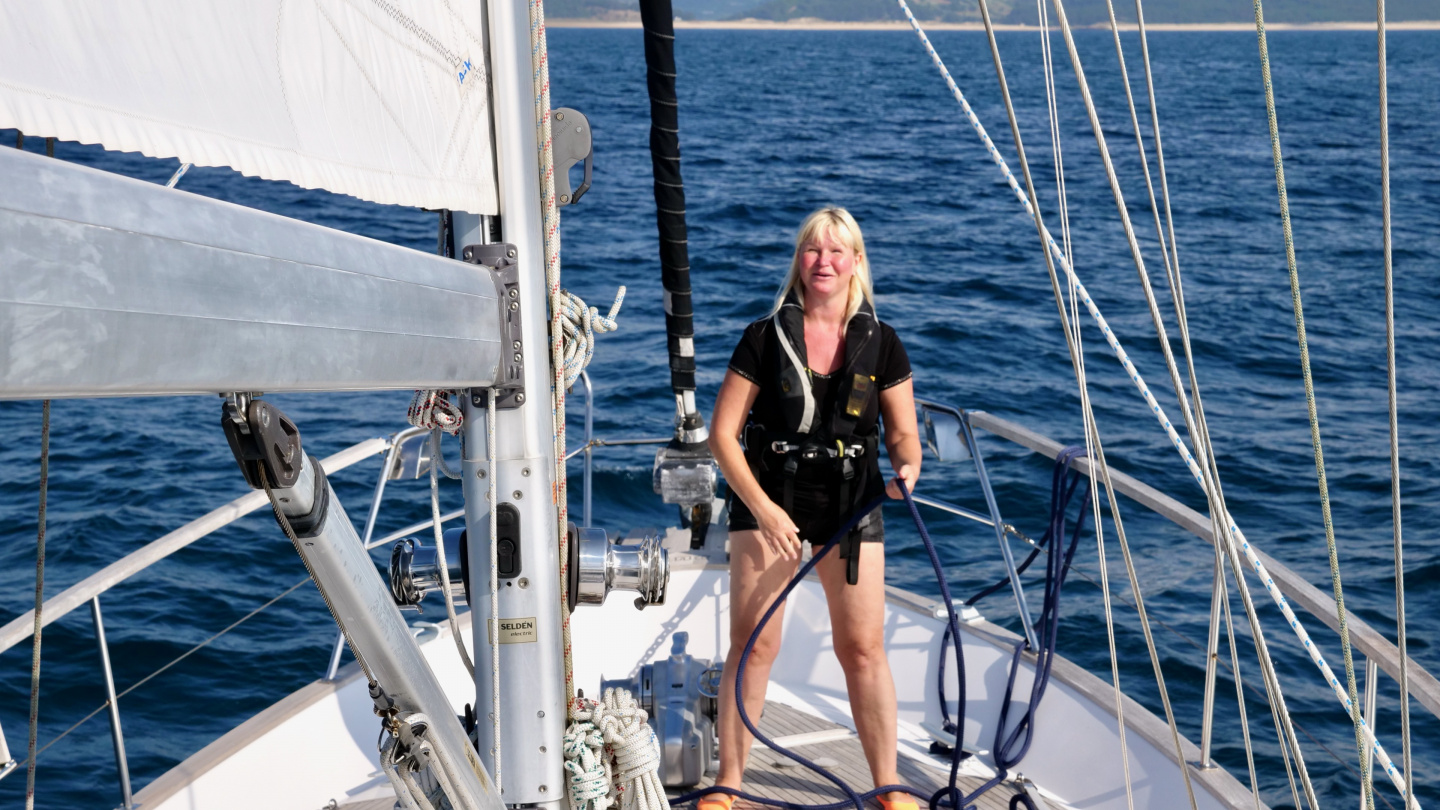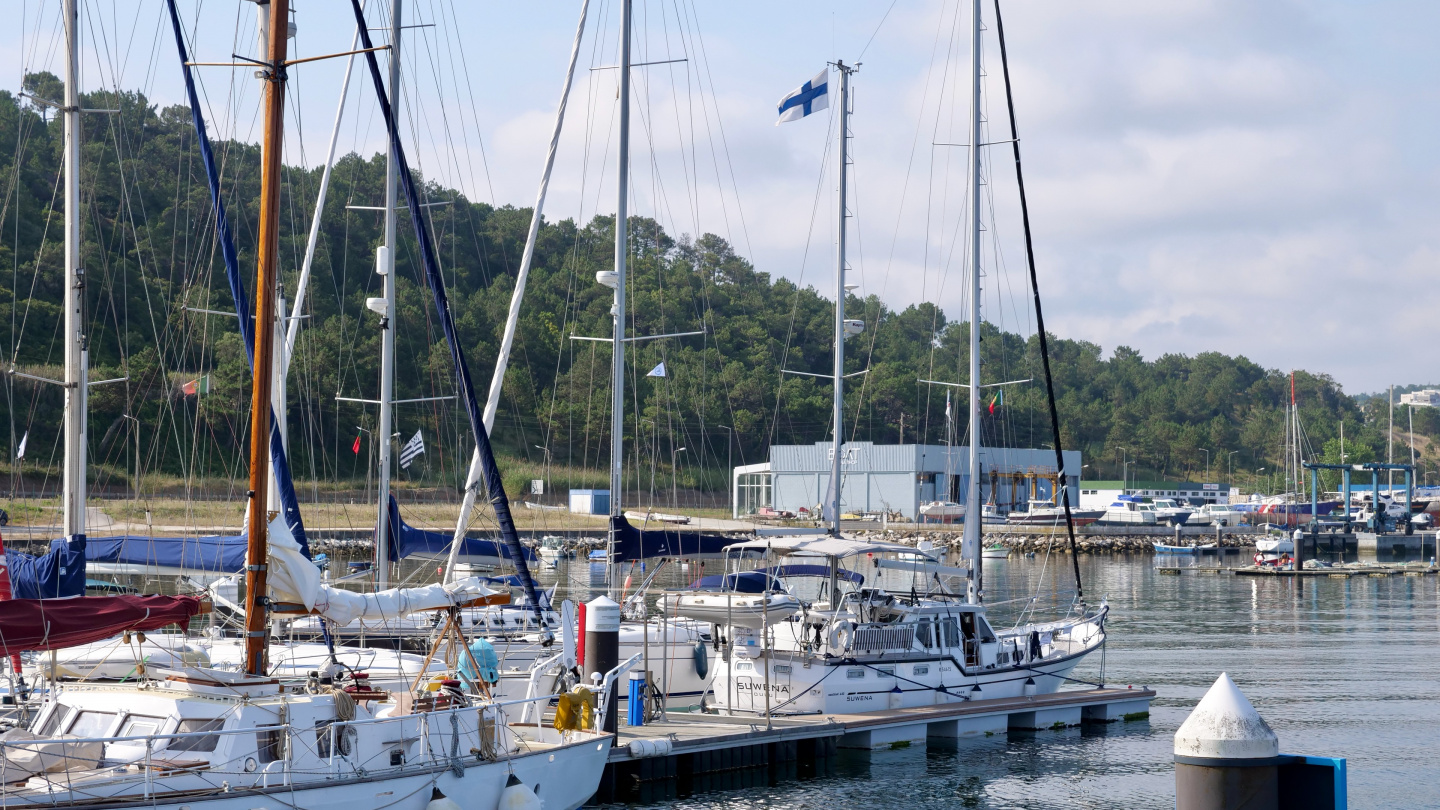 We arrived in Nazaré around seven in the evening and went for an evening walk to the village center. It was quite late and the Sun was already setting so we skipped the funicular ride to the upper village and only walked near the beach.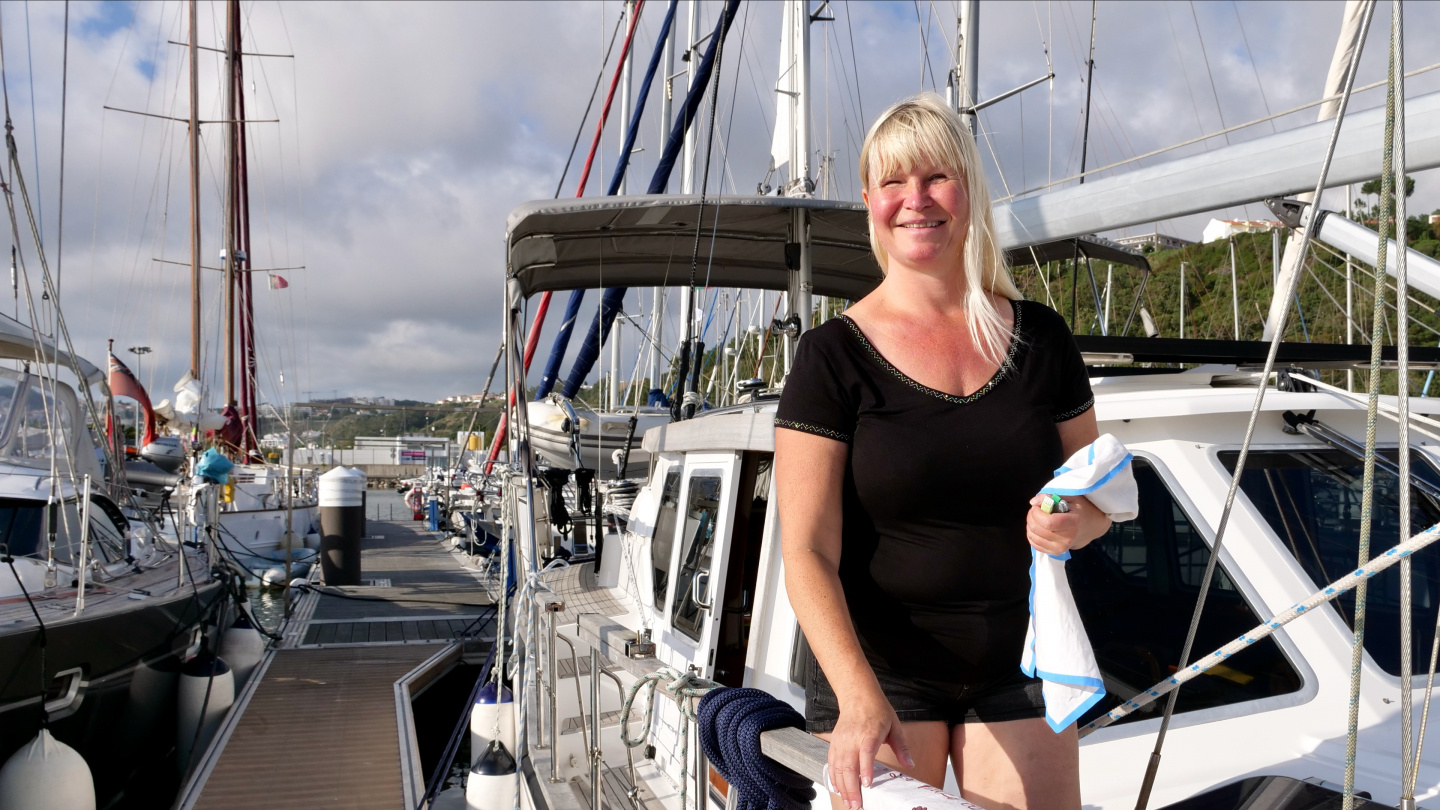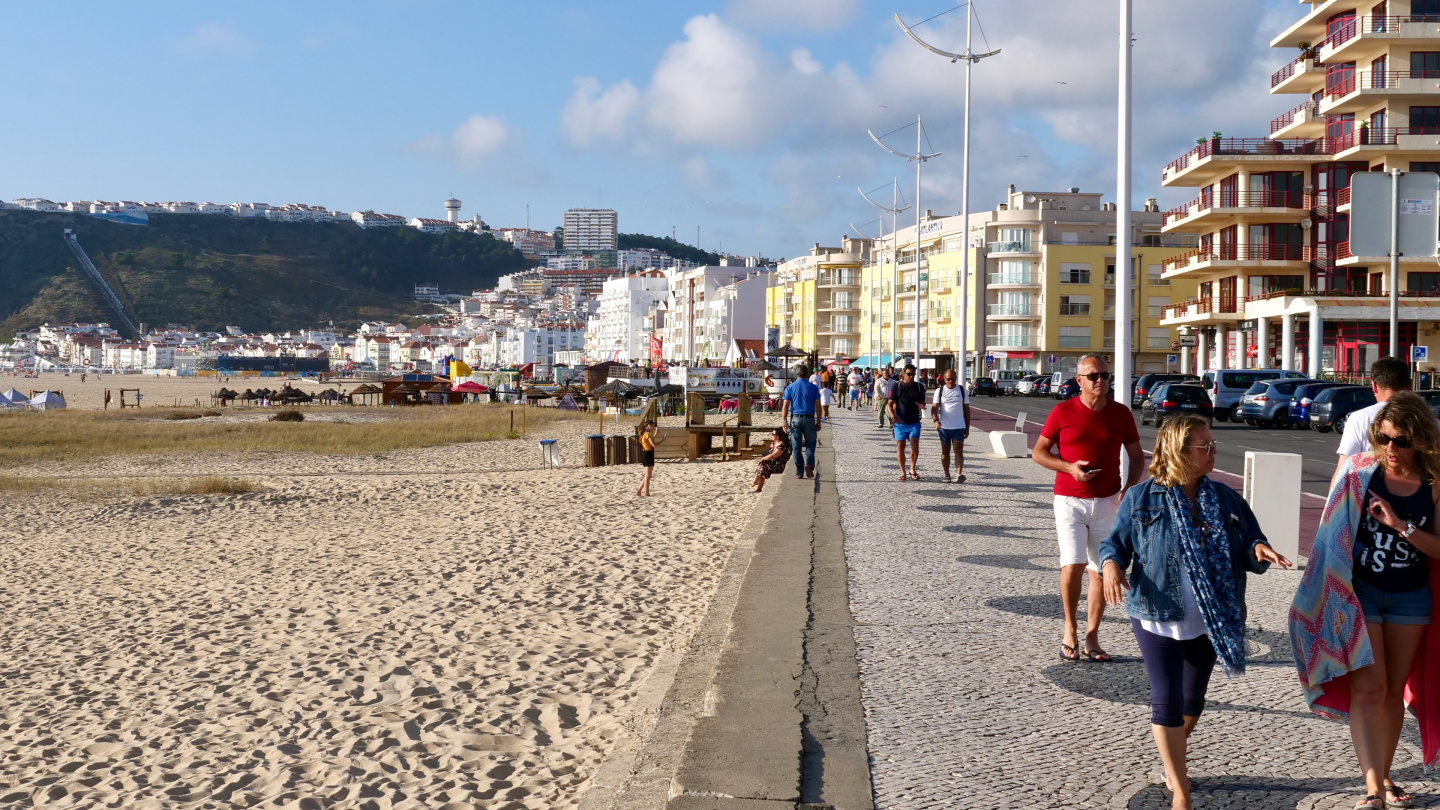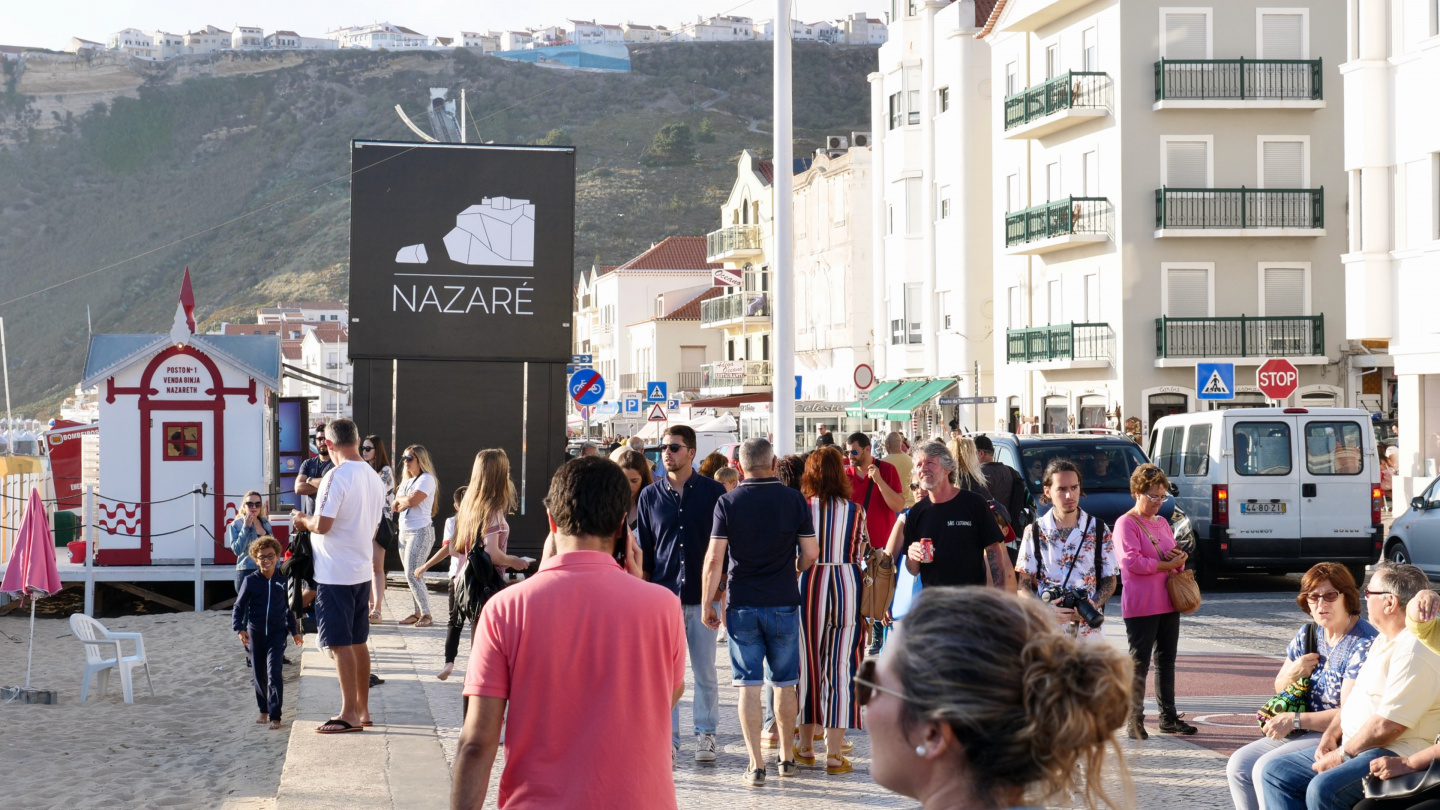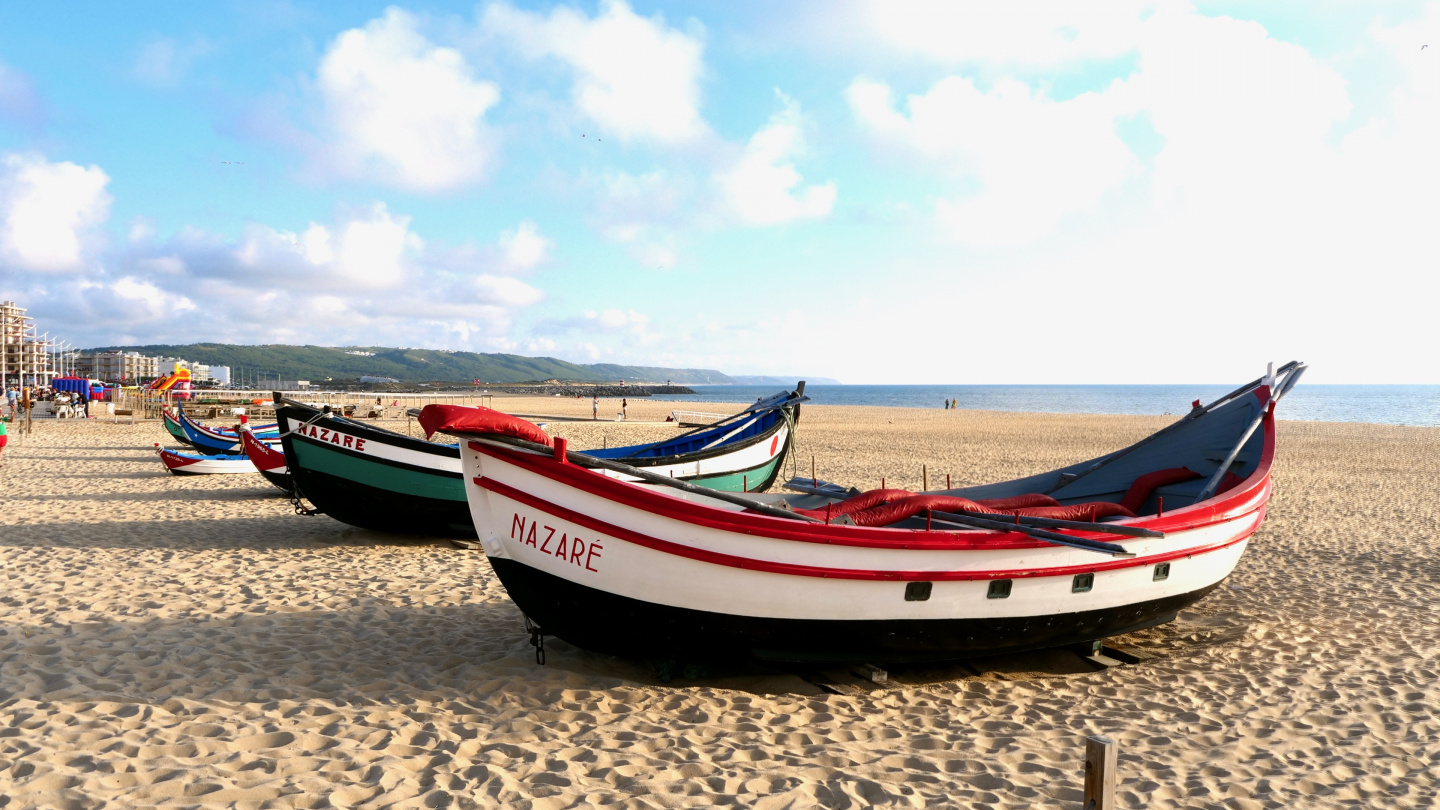 Also here was something going on, the beach soccer tournament of Euro Beach Soccer League Nazaré 2019. There was an ongoing game of Portugal against Switzerland and the whole village was full of noise as the local fans encouraging the home team.
For us the visit to Nazaré was only an evening walk on the beach road because in the morning we were continuing our journey. It felt like a fun place to visit and for sure we would have had a lot to explore if we had stayed for longer. Fun fact about Nazaré is that it is the place for big wave surfing and most of the world records are set here. The biggest waves in Praia do Norte can reach over 30 meters tall.