The departure from Saint-Malo was exemplary and soon the lock was behind us and we were at sea.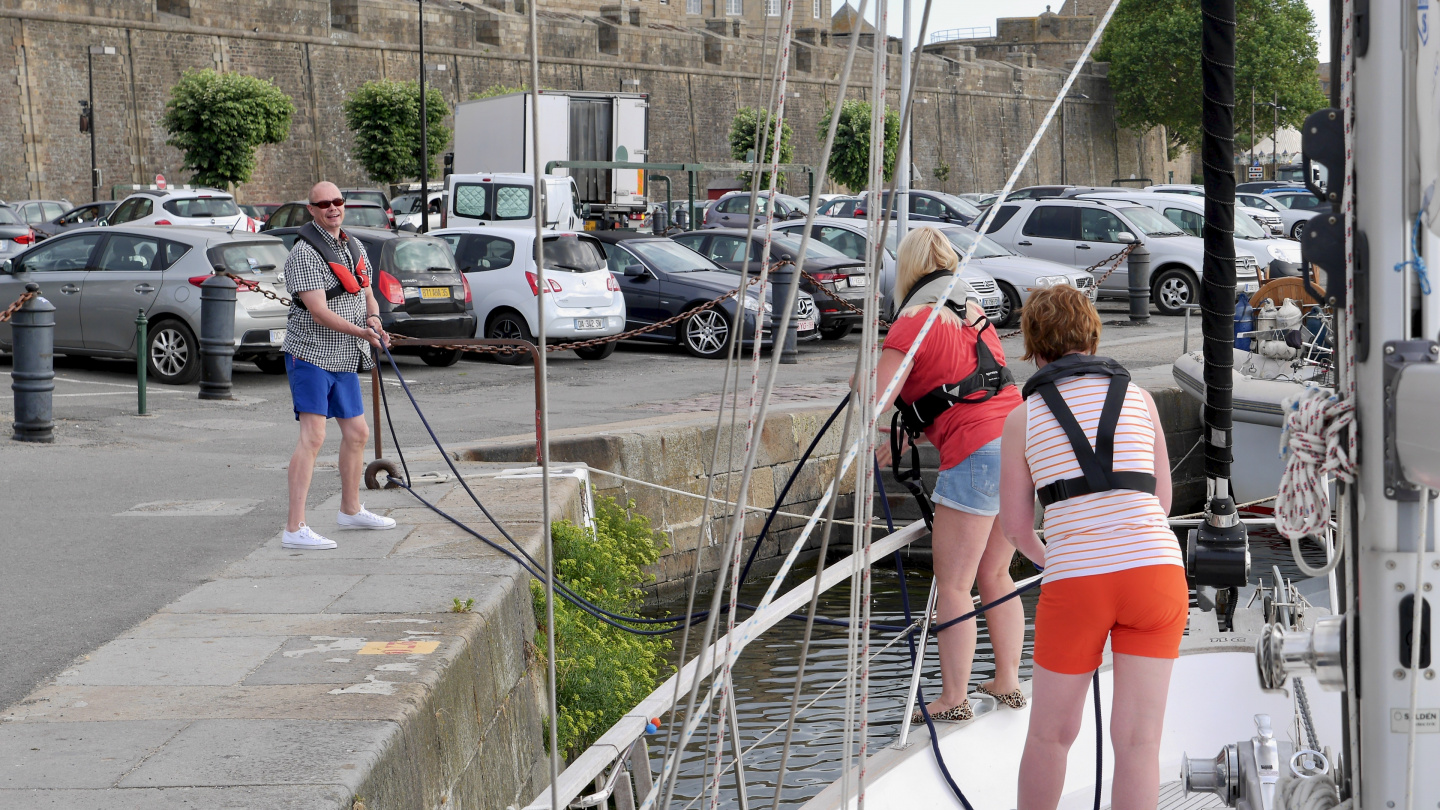 My brother is quite a fisherman and our lures have remained firmly in the lockers below the fore cabin. Already on Thursday, Esa used his expertise to pick up a long line from the local chandlery with the plan to test it on a sail from Saint-Malo to Paimpol. For keeping up with him we also dug out our fishing reel.
After passing the no fishing zone we set our lures while Esa was teaching me the secrets about laying out the long line. After the first tack the line from reel and the long line got tangled together. Clearing the lines also improved our fishing luck as we had been so exited that we had forgot to remove the protective caps of the hooks on the long line.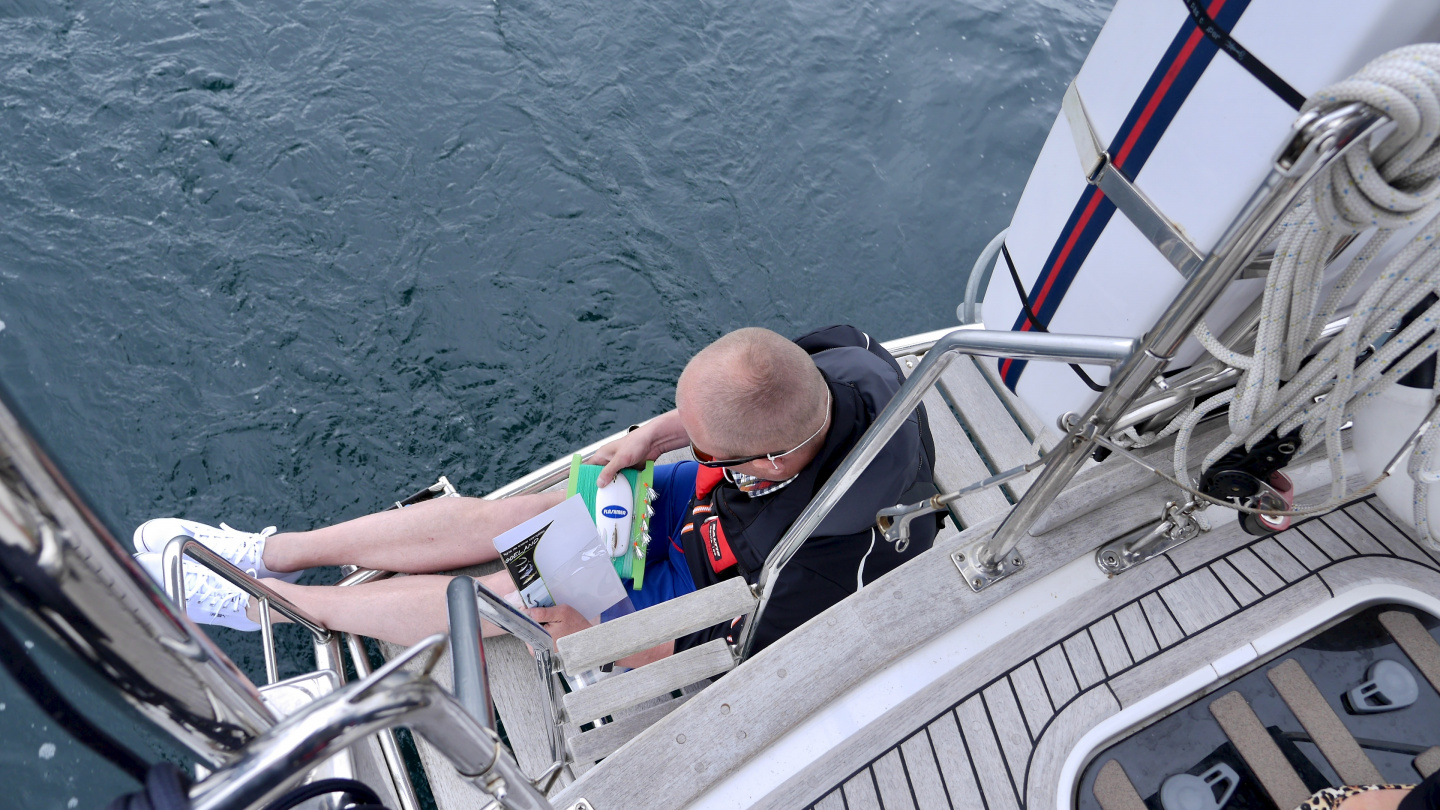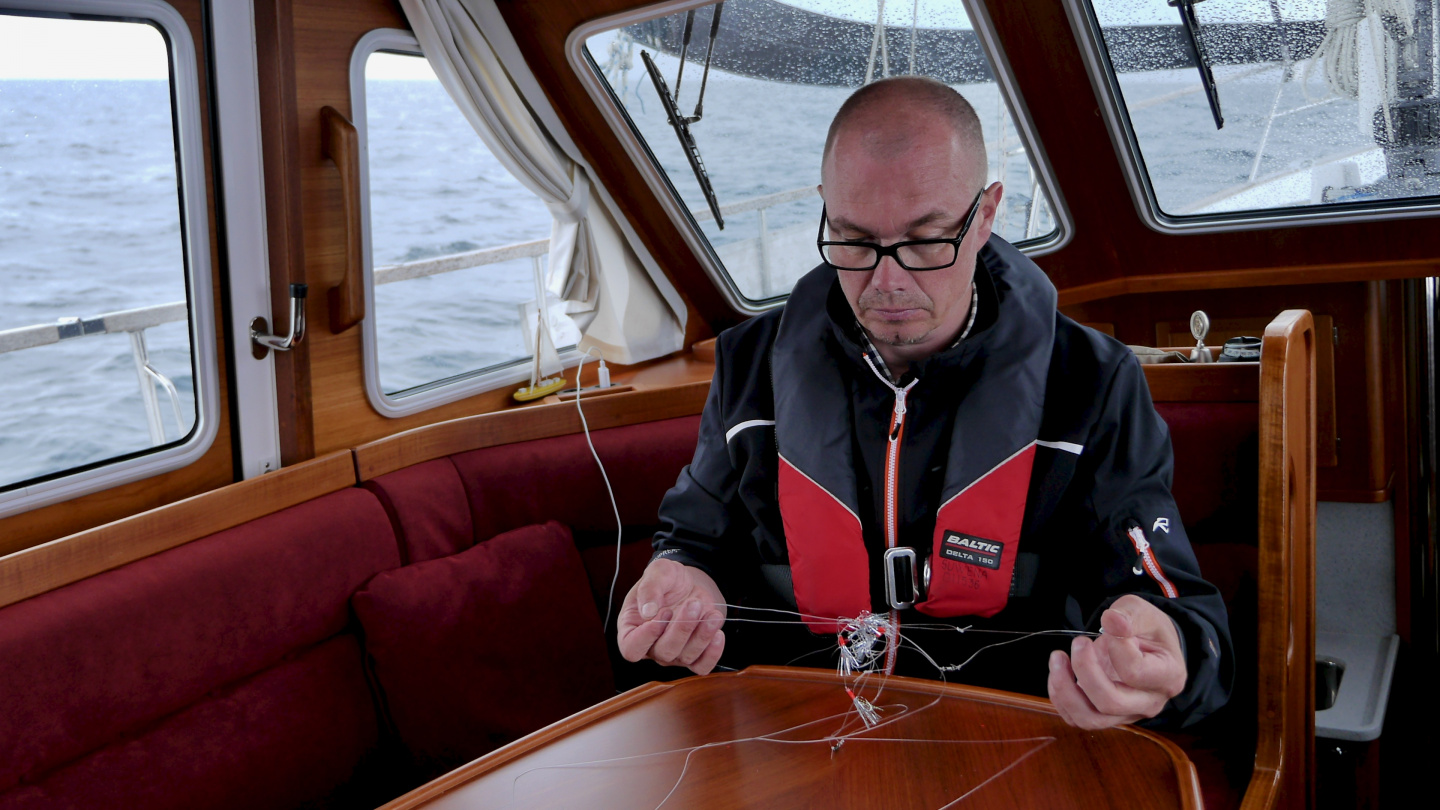 The wind became lighter and our speed dropped to three knots. Right away we got four mackerels. The jobs were split as the boys kept fishing and gutting the catch while we girls took care of keeping the fish fresh until the dinner. Soon on the deck there were continuous excited shouts: "FISH!"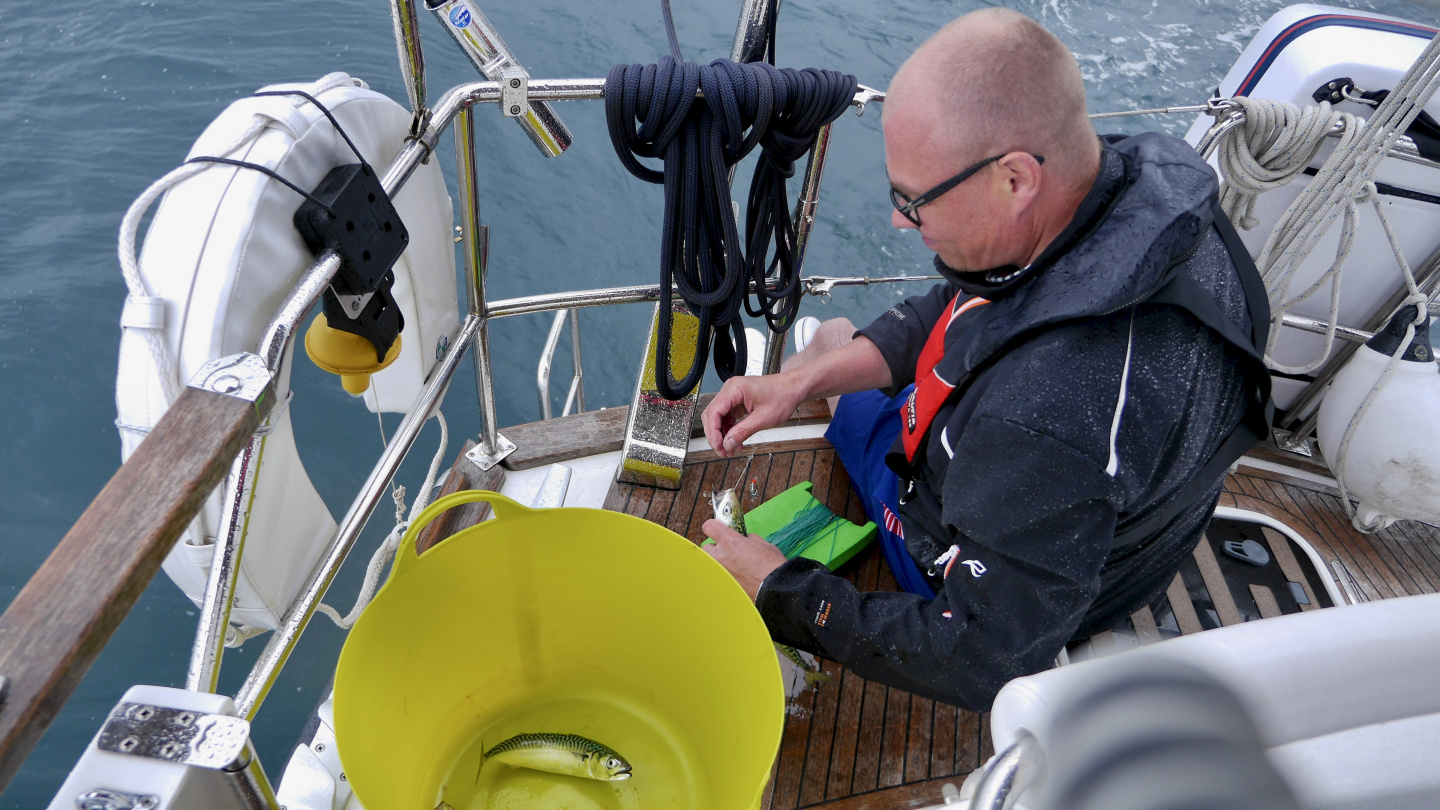 The recommended speed for long line is 2 to 3 knots and it seemed to be true. Overall we got 10 mackerels. We were so eager that we missed the big catch by having delicious mackerels by ourselves. Later we were advised to use mackerel as bait for the bigger fish. Well, maybe next time.
Suwena was joined also by a couple of dolphins for fishing. They dived under the boat and it looked like they also got their meal from the flock of mackerels. It was late afternoon and their day's games were over. It must have been the evening mealtime for them as well.
We arrived to Paimpol exactly at high water. It was all too easy as we could just drive through the lock. During the low water the last mile will dry out completely so our sailing schedule was really perfect.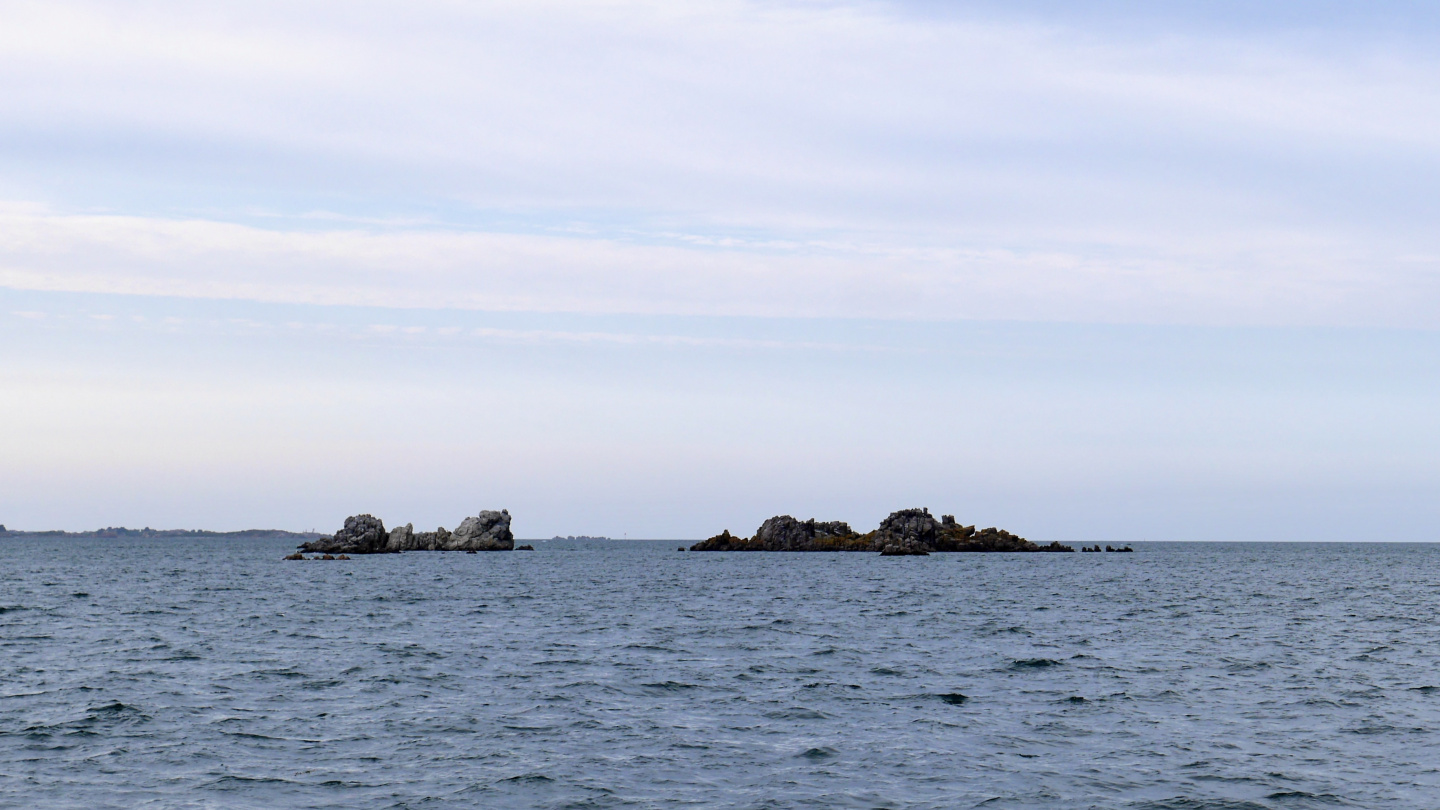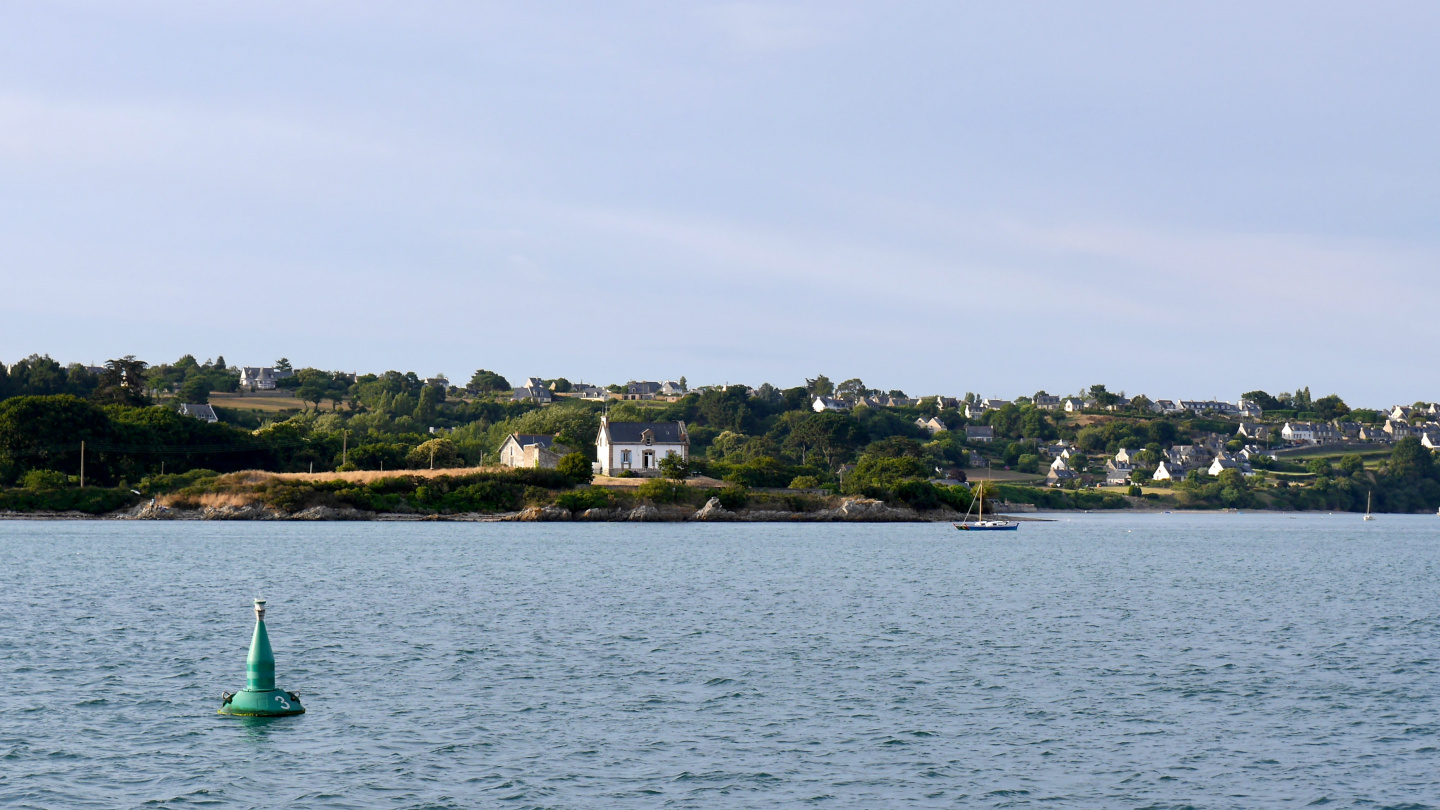 There are two basins in Paimpol harbour. The harbour master welcomed us and pointed to us a good berth alongside the pontoon at the end of the harbour.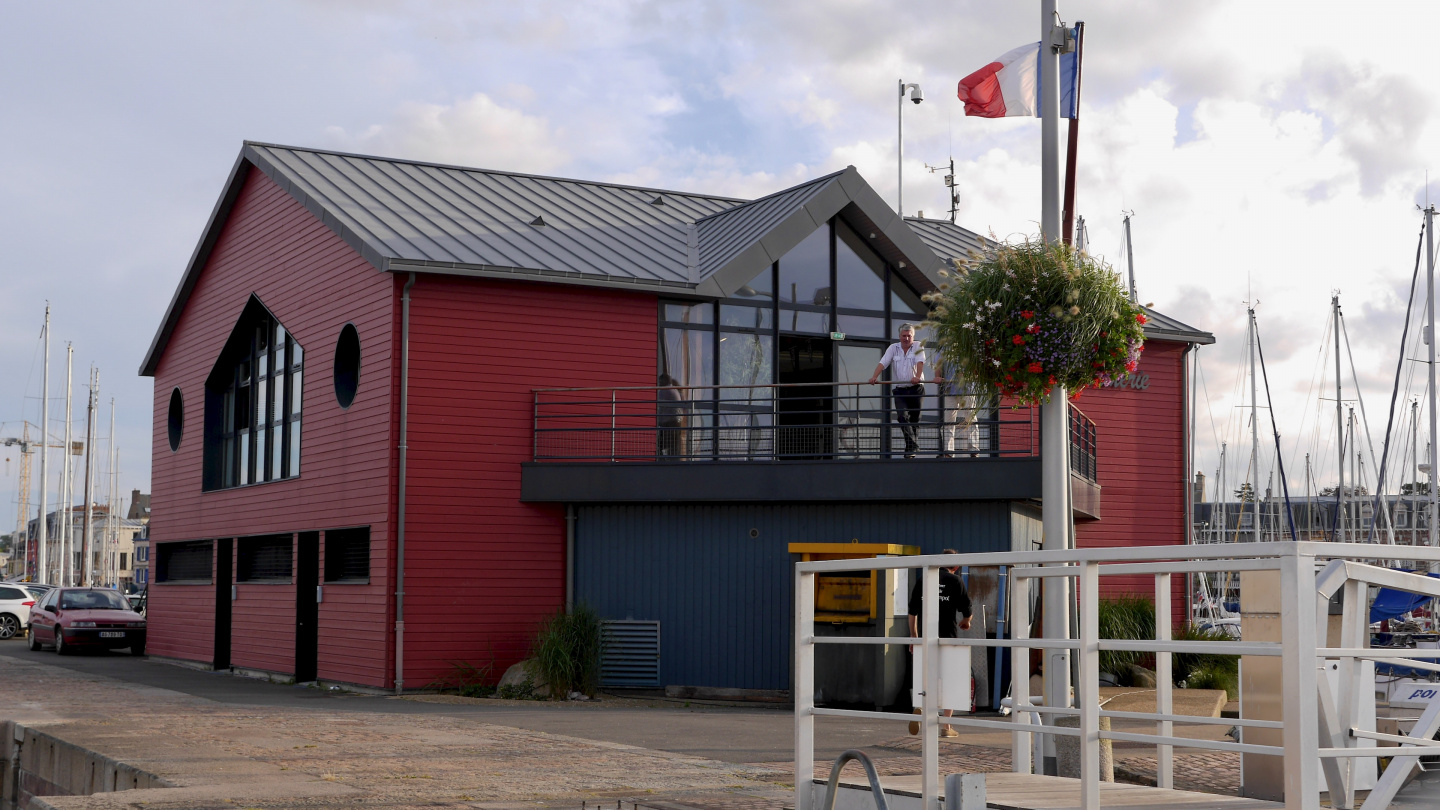 We girls could really enjoy the summer evening while Esa was filleting and Andrus was frying mackerels. Together with Andrus we thought back that last time we had as good mackerel as thi when the harbour master of Westray in Orkney Islands returned from sea with too big catch.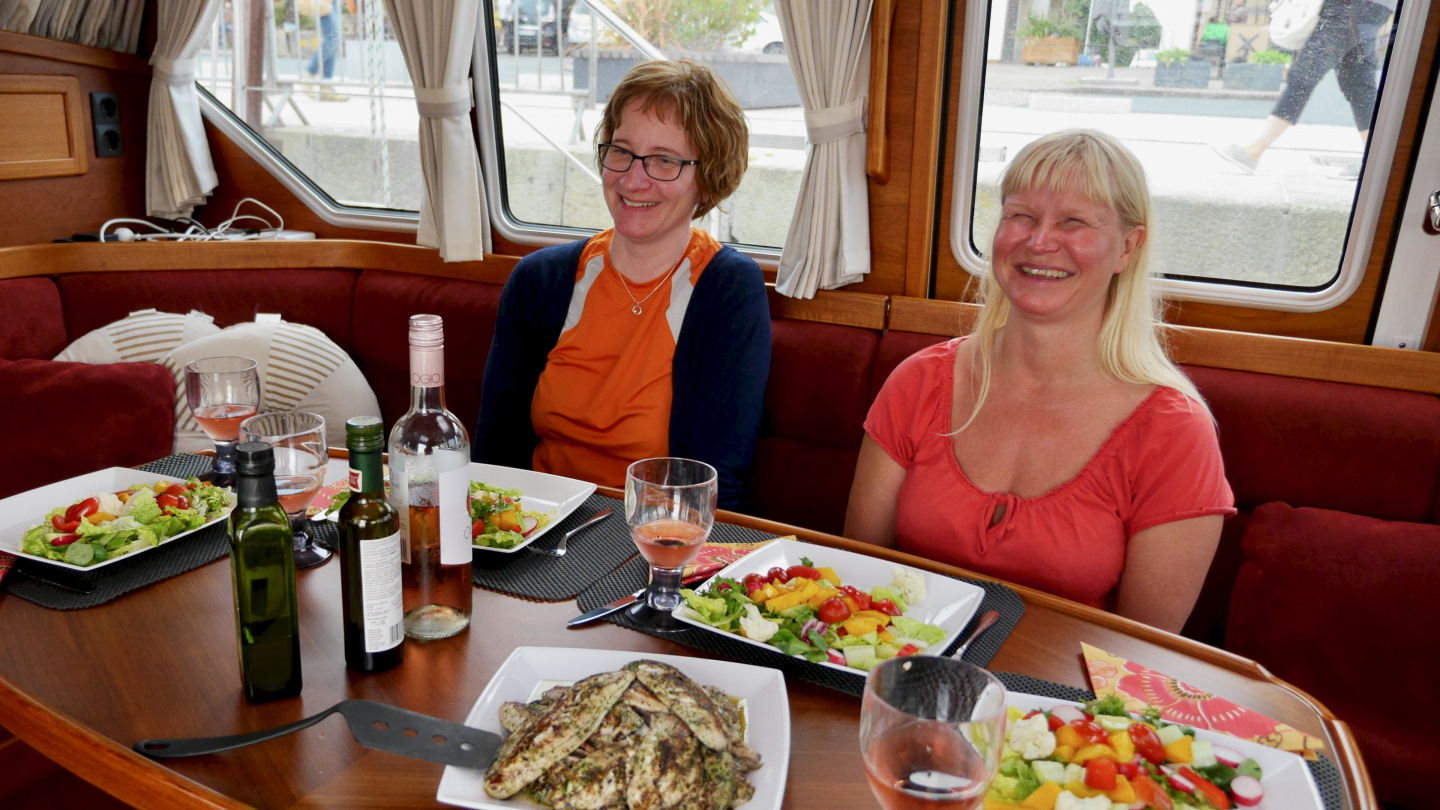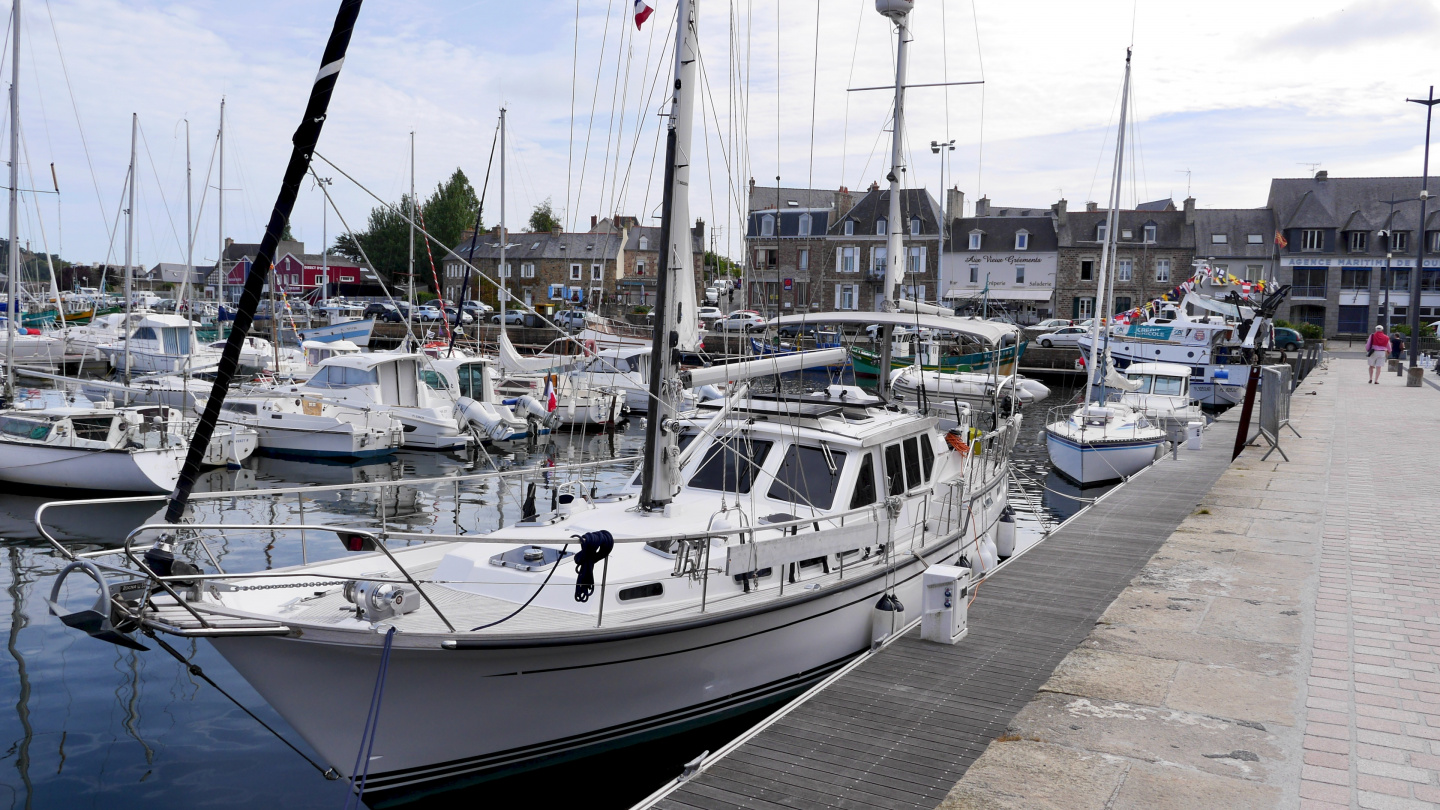 Paimpol is an idyllic town in Brittany. On Saturday we went for a walk around the cape of Guilben. We walked on a nice path on a seafront, enjoying the nature. On the sea chart we could see the potential shortcut on a way to the north. We were there during the low water and the seabed was completely dried up exposing all of its secrets. The boys took advantage of this and were planning next day's departure route. There were no visible rocks on the shortcut. Rarely you can plan the sailing route in real 3D.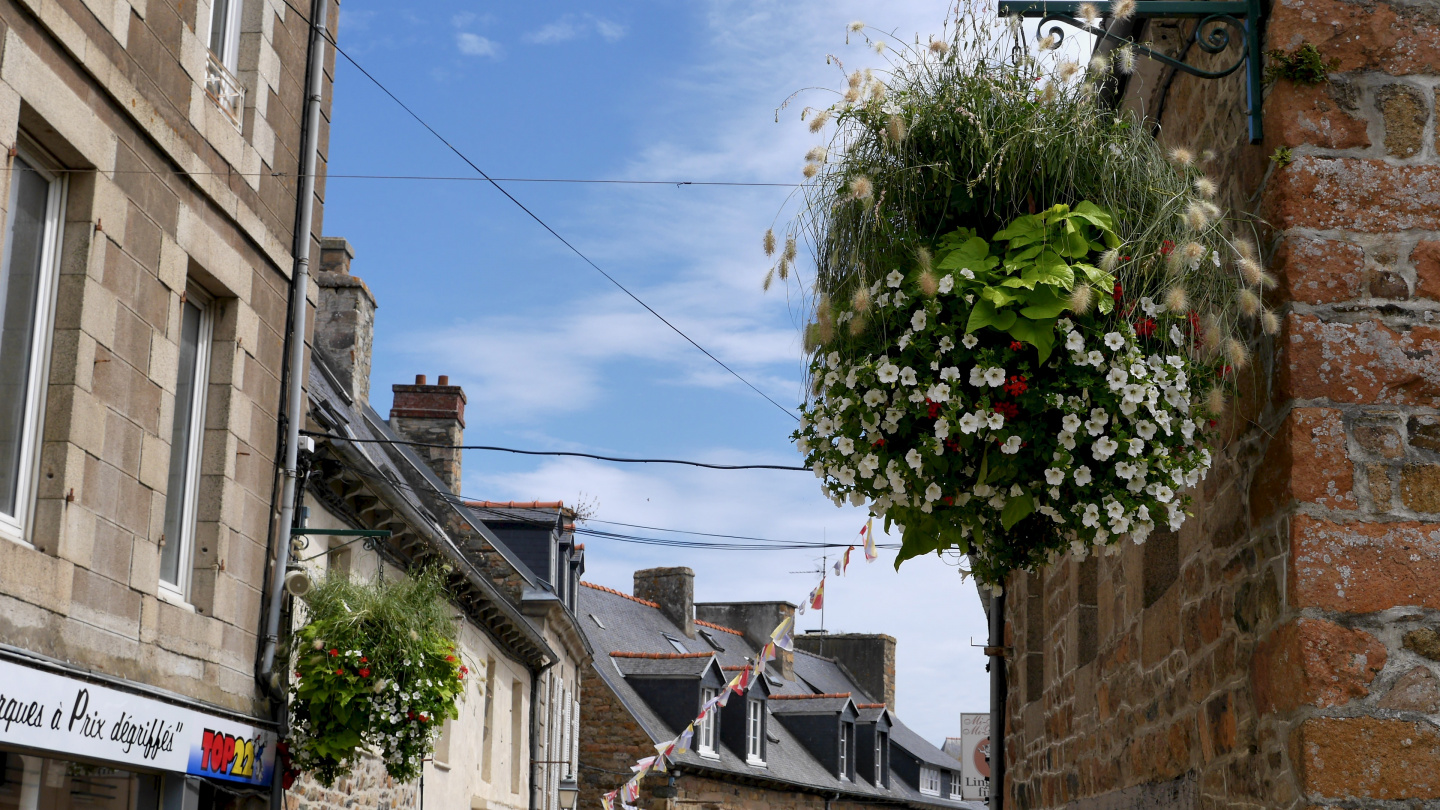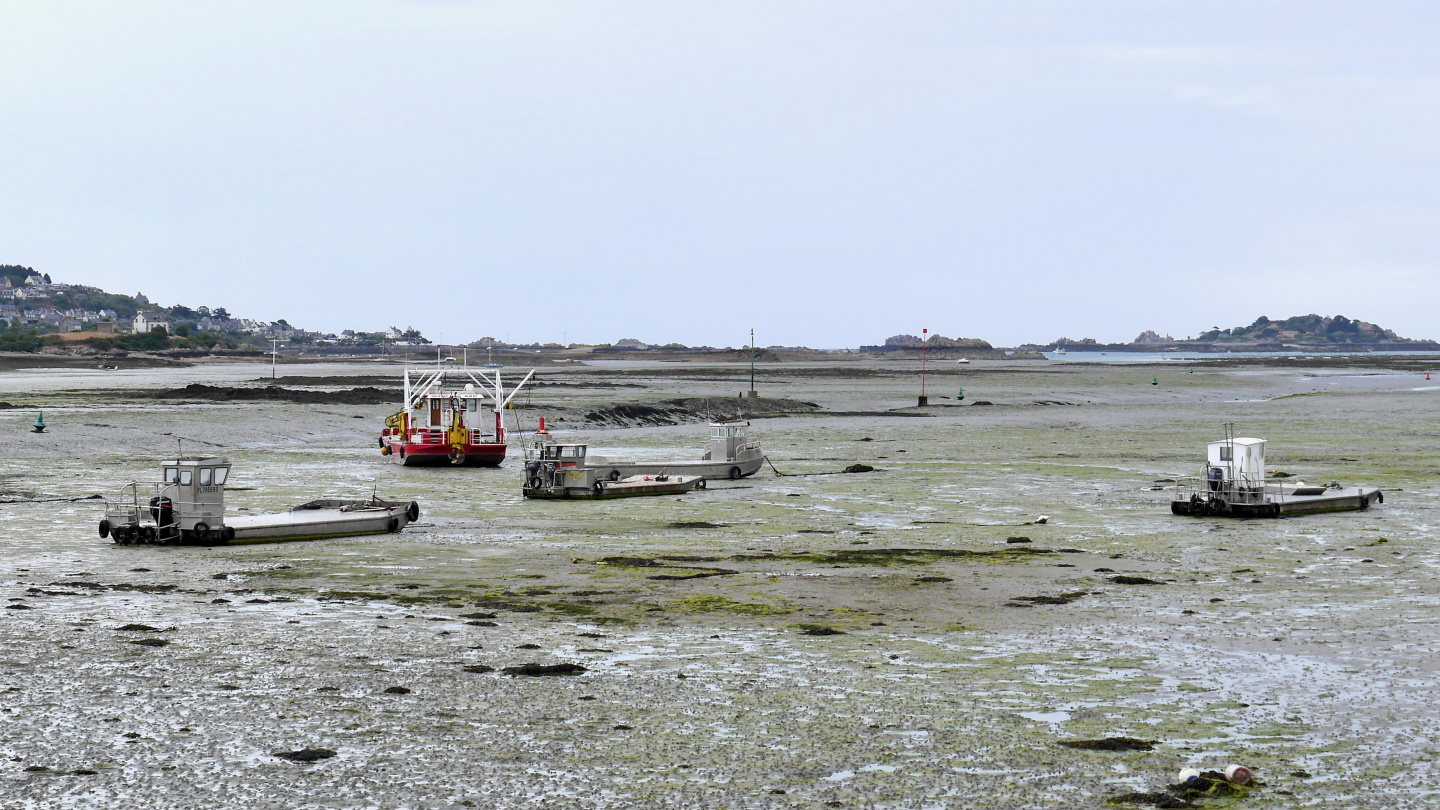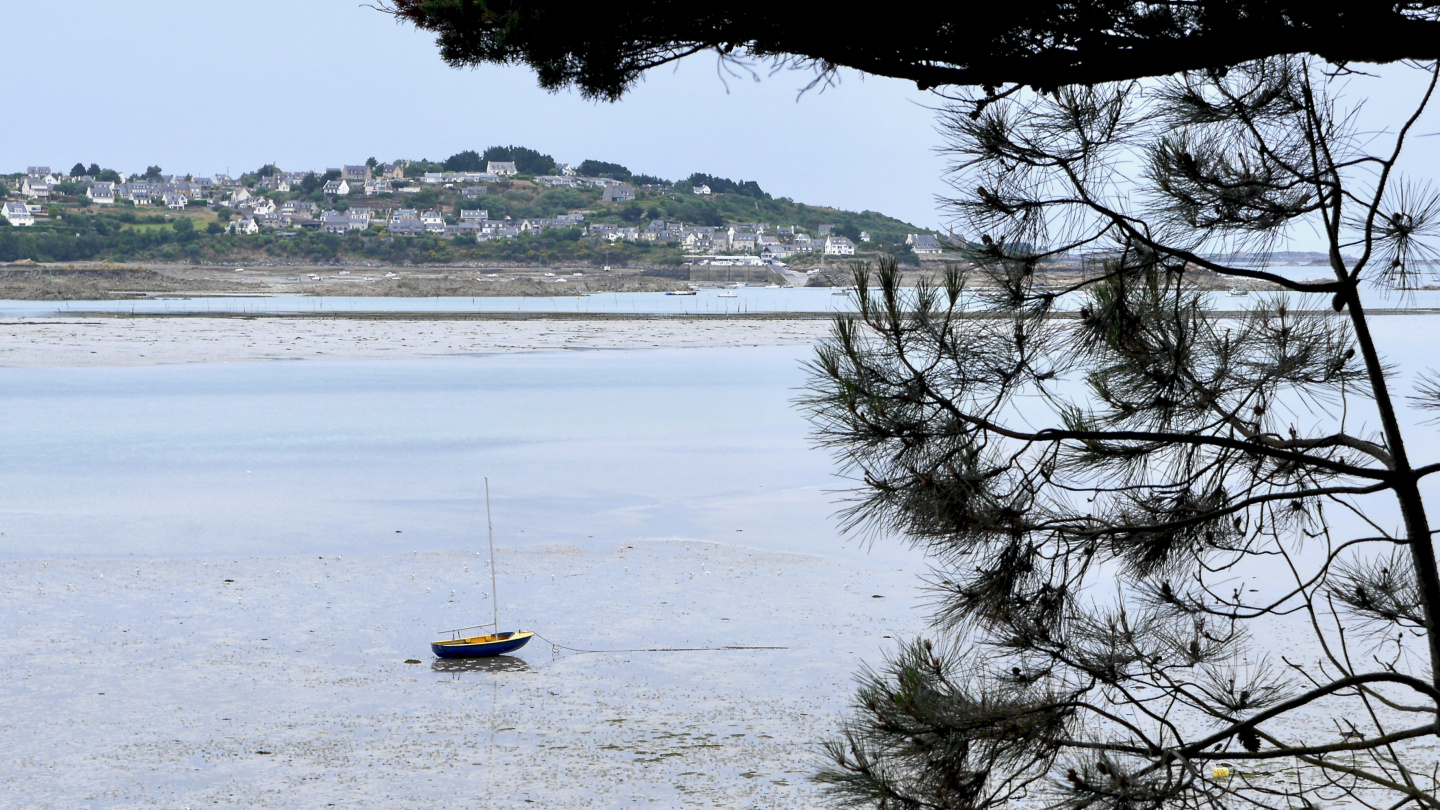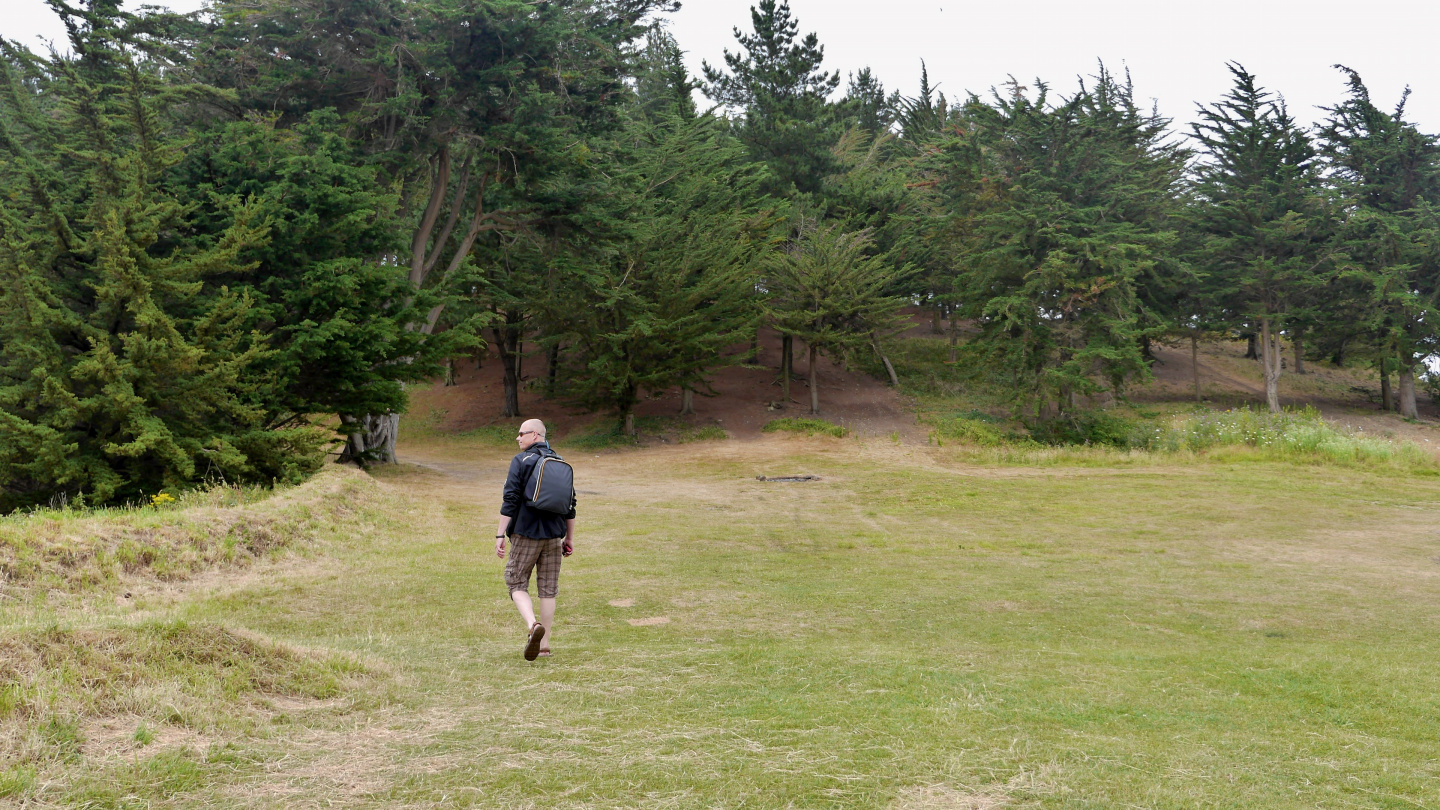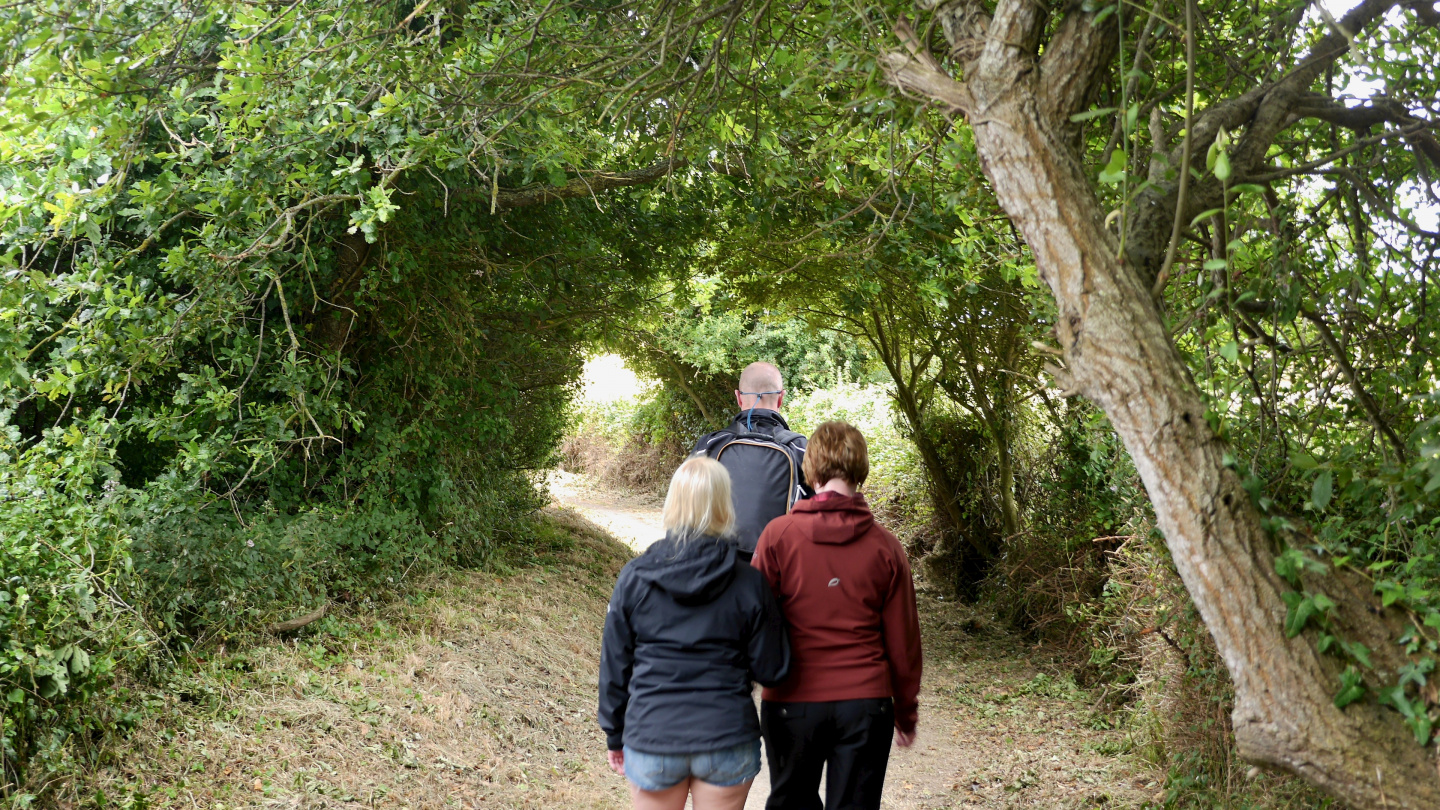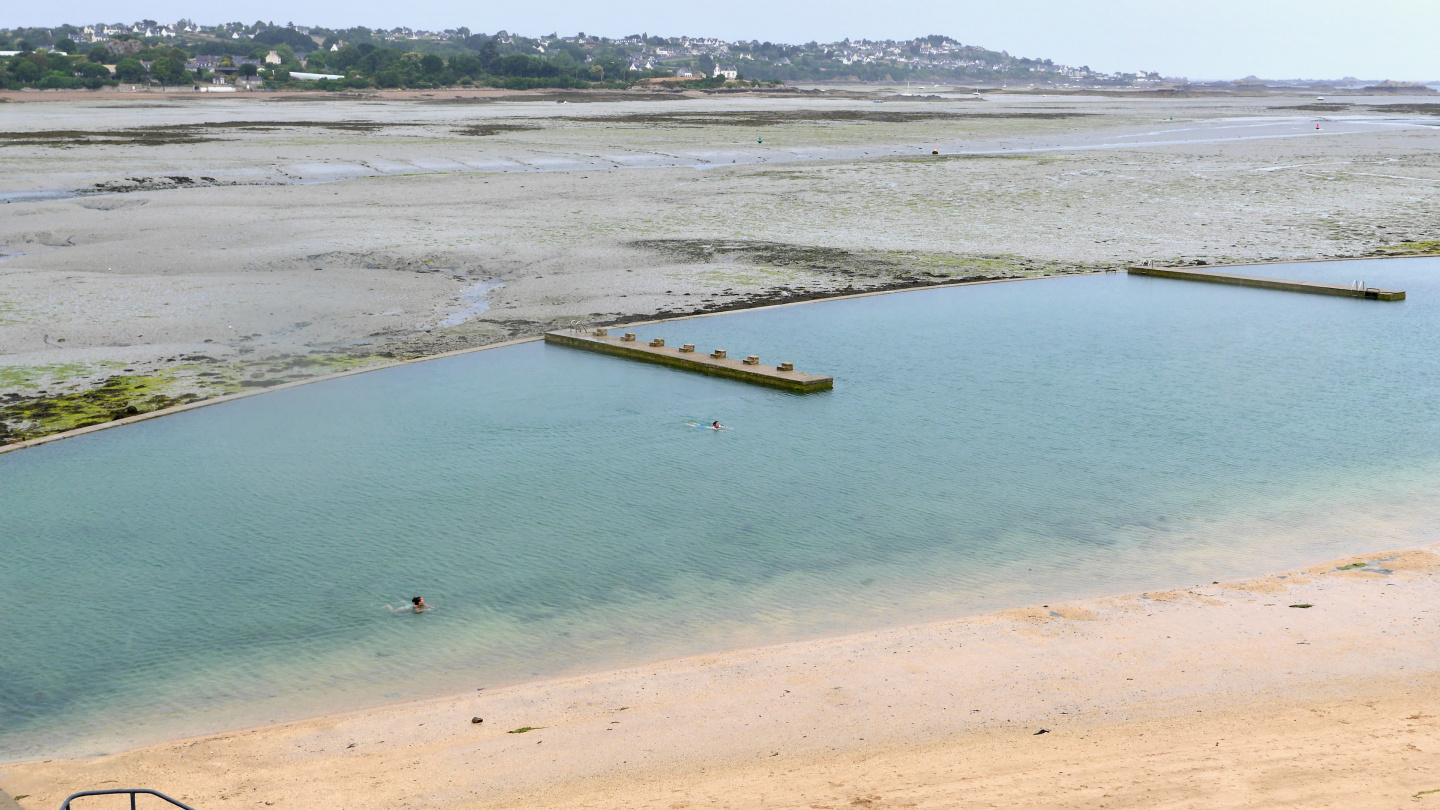 Esa and Merja – sworn cider antifriends – followed our footsteps. If you do not like the industrial sugar liquid some call cider it is a reason to visit Brittany and Normandy. Here are hundreds of apple varieties that are used to make cider, Pommeau liquor or Calvados.
When having a seat in a restaurant in Brittany and ordering a cider you'll most probably get a carafe of cider and some wide cups. This cider is unbelievable fresh and tasty. It is brewed by traditional methods without added sugar or yeast. This summery bubbling drink is bottled in champagne-style bottles and it is also available in shops. I've a feeling that my brother'ss wine making hobby got a new twist with a cider.
We also got truly exited when we spotted a la Belle-Iloise shop in Paimpol. Our Parisian friend Julie acquainted us to these seafood delicacies two years ago in Normandy. We just had to go and get some Moules au Curry cans and of course some fresh baguettes as well. Back in Suwena we made some warm sandwiched in the oven. This paste of curry and mussels are spread on the half cut baguettes and heated in oven. OMG, it's delicious. Why Belle-Iloise has not opened the online shop with deliveries outside France it is a big mystery to us.