The day was most beautiful when we let off the lines in Saint Helier of Jersey. For Suwena it was time to return to the continent and enter France once again. This time Suwena's bow was pointing towards Brittany where she will stay for longer. We still had ten summery sailing days before ending the year 2015 sailing voyage.
Straight south from Saint Helier is the charming and lovely old town of St Malo. Crow flies the distance is only 30 nautical miles but on the way there is a shoal called Plateu des Minquiers. According to the chart we could have sailed over it during the high water but we opted for a safer route and went around it. The trip took 38 miles in total and we were back on the continent after two year cruise around the UK.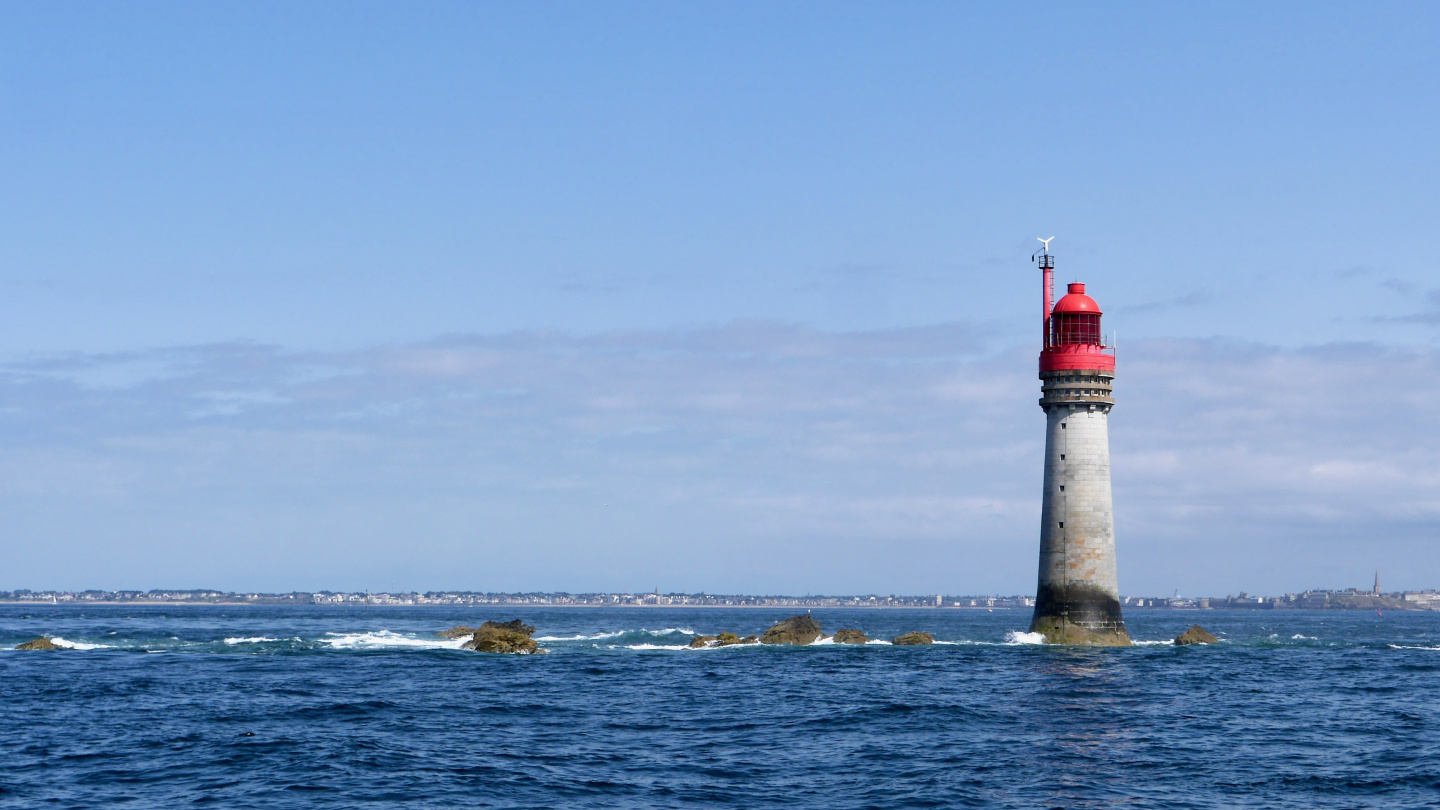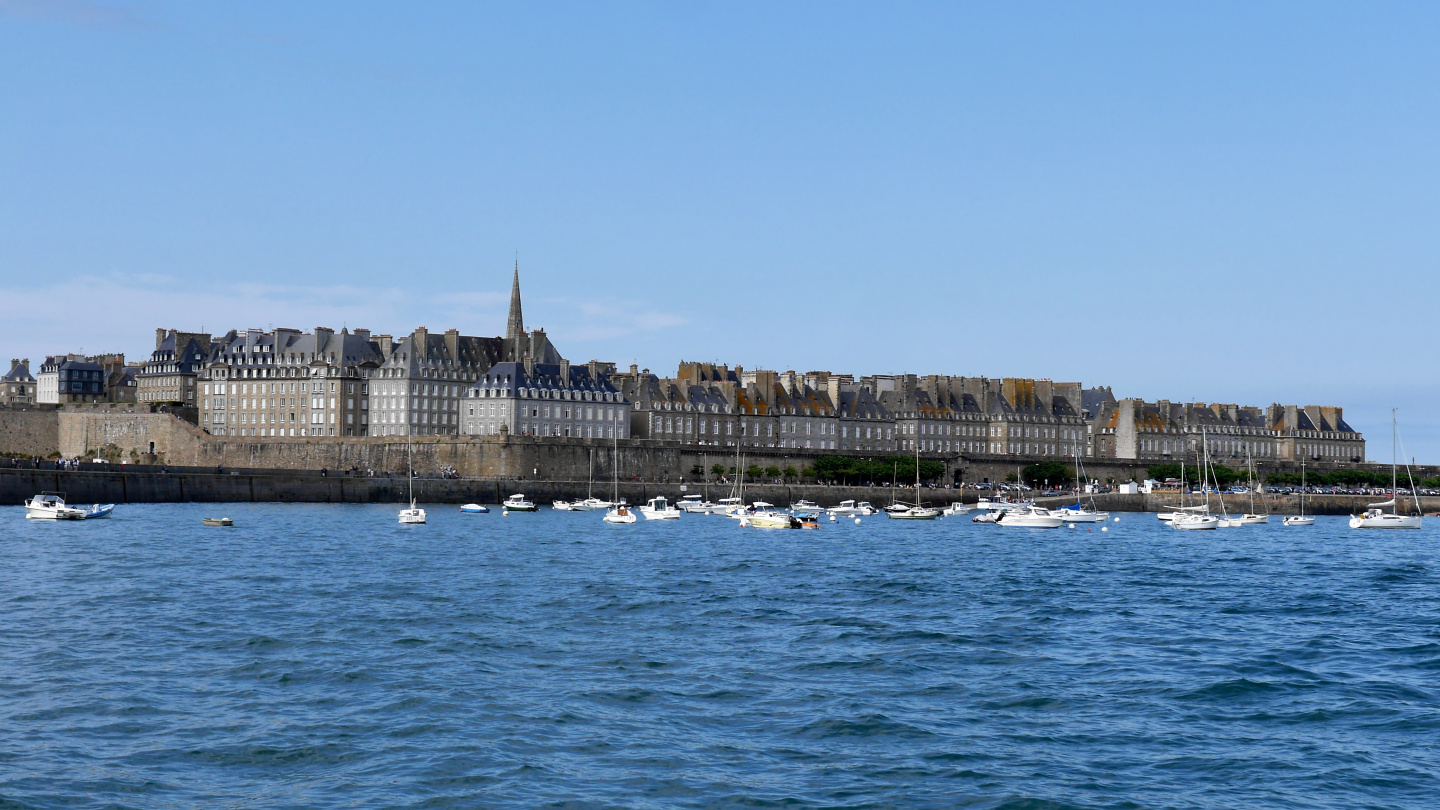 There are two marinas in St Malo. Bas Sablons Marina is at the tidal area. From there is however quite a long walk to the old town and thus we joined other boats queuing for the lock for entering Bassin Vauban marina.
Being though over one hundred locks we thought that we were quite experienced lock passers when approaching the lock of Saint-Malo. It is already quite some time from 2010 when we were excitedly waiting for the first ever one meter high decent at Nerkoo canal in Finland. Afterwards we have been in many kinds of locks including the huge ones for ocean going ships. We were taking it easy as we entered the lock with our lines ready or so we thought.
The lock was designed for commercial ships and the huge stone mooring bollards were on the top of the lock. There was nothing on the lock wall to tie up the boats. Guys from the top of lock throw down a thin line to us that we made our mooring line fast to with a bowline. They pulled our line up and secured it around the ship bollards. Same procedure was done for both the bow and stern lines. Afterwards our job was only to remove the slack as the water level raised. It went all smoothly after we understood the eager French explanation that we should tie our mooring line to their fine line. For a moment we were worried that the line they dropped to us was rather delicate for our 20-ton lady 🙂 Again we found a new way for mooring a boat in a lock.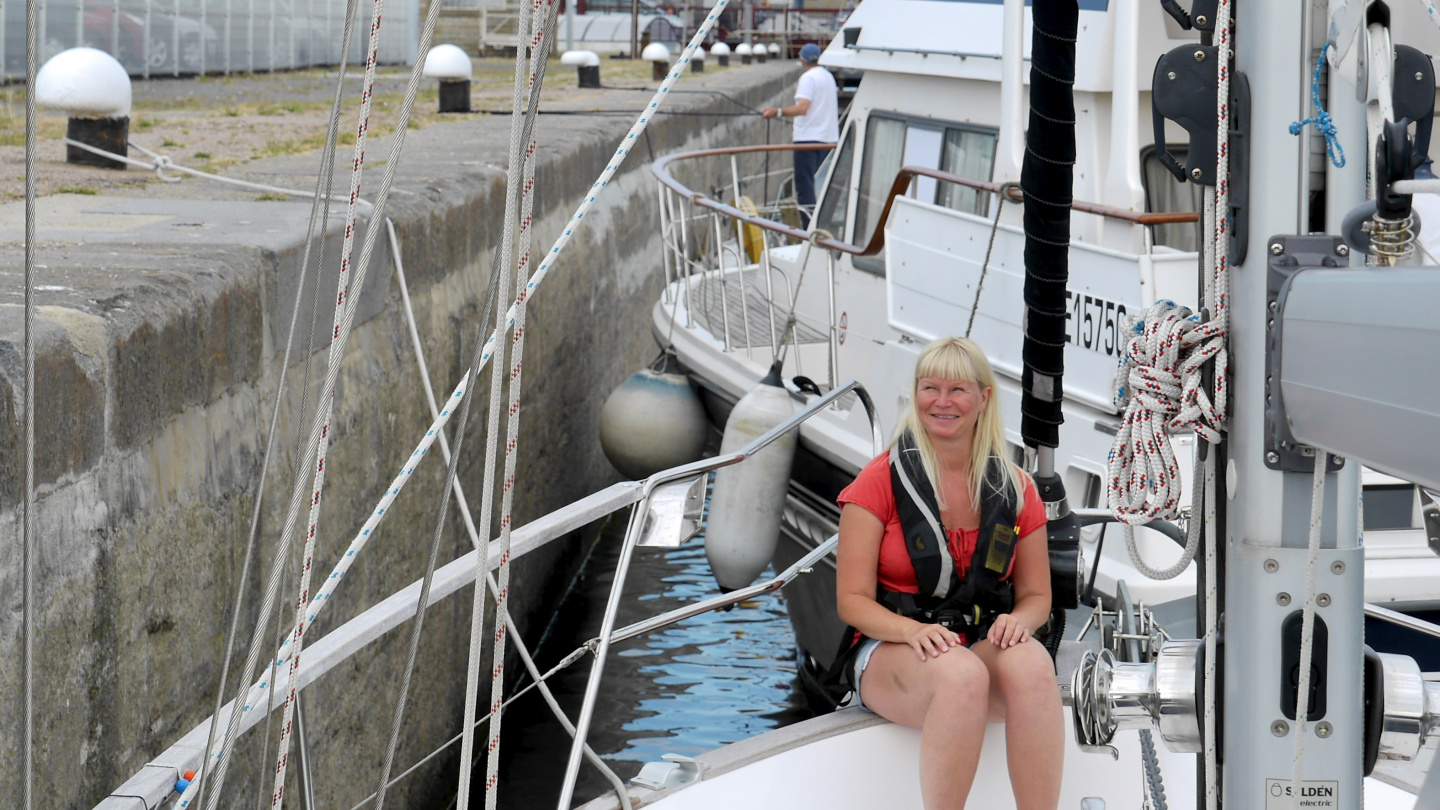 After the chaos in Saint Helier's marina it felt good to arrive somewhere well organized marina. The harbourmaster was welcoming us on a dinghy and pointed out a berth for each arriving boat. All nooks and corners of the marina were full of boats. No wonder because Bassin Vauban marina is on a perfect spot for watching the celebrations and fireworks of the evening. After all it was the French National Day (Bastille Day) the 14th of July and people were moving in the continuous stream towards the old town.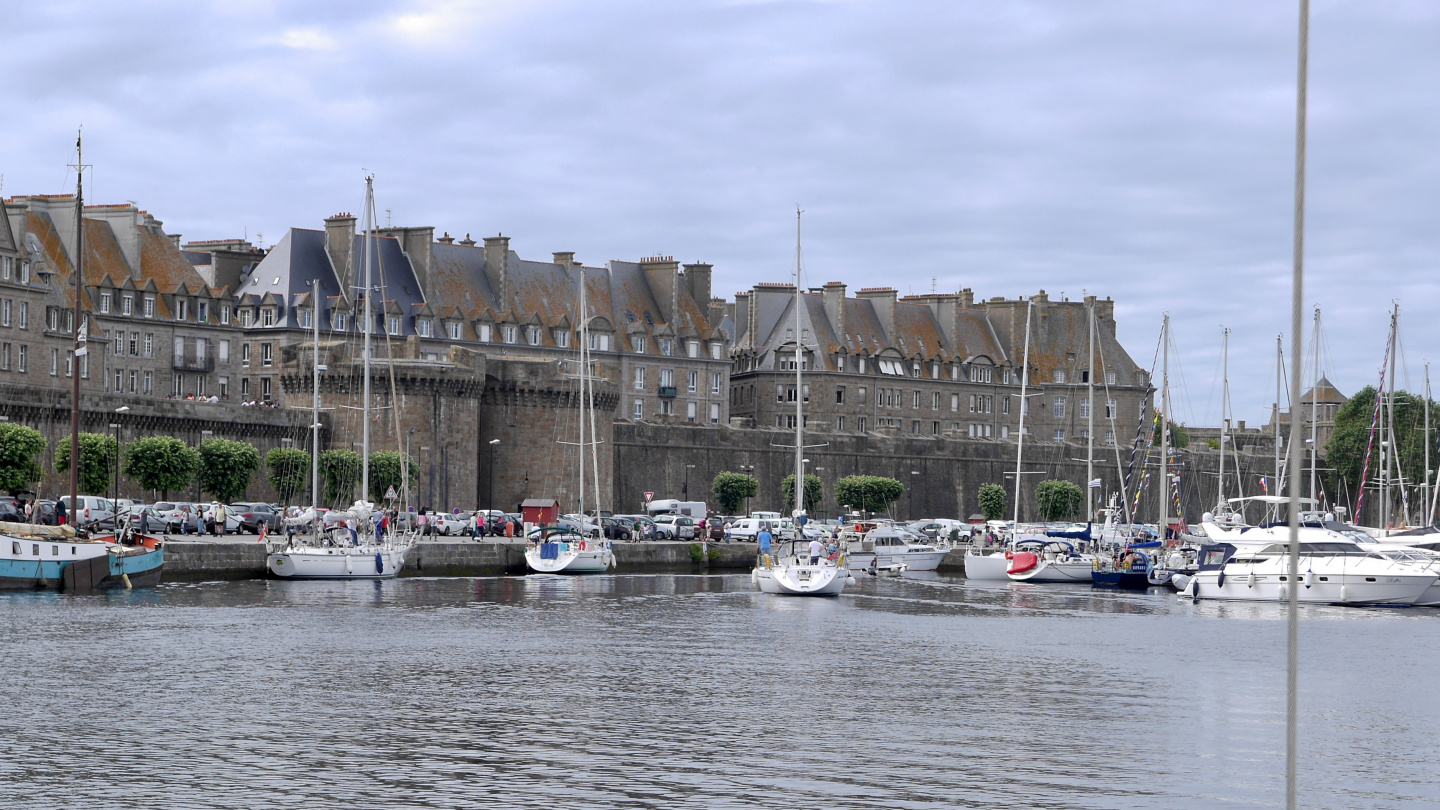 On our arrival all berths for big boats were taken and we were directed to the quay next to the street. The spot was excellent with both electricity and water available and in addition we got a 20% discount.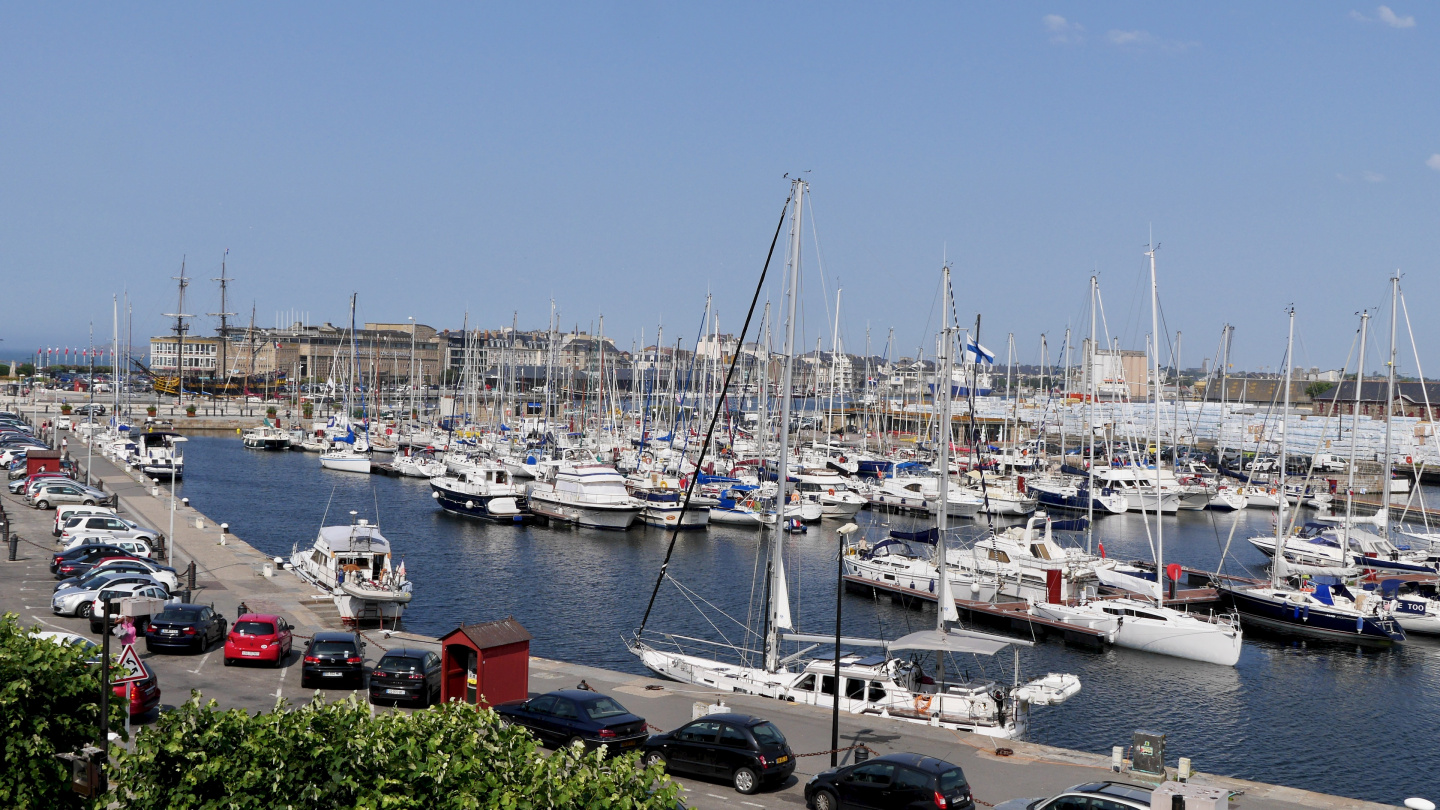 We joined the celebrations and enjoyed a wonderful French dinner menu. We really could feel that we are back in France. Later in the evening we were relaxing by sitting in the cockpit and watching the passing crowd. The evening was crowned by magnificent firework that was a marvellous experience from the cockpit of our own boat accompanied by a glass of French rosé.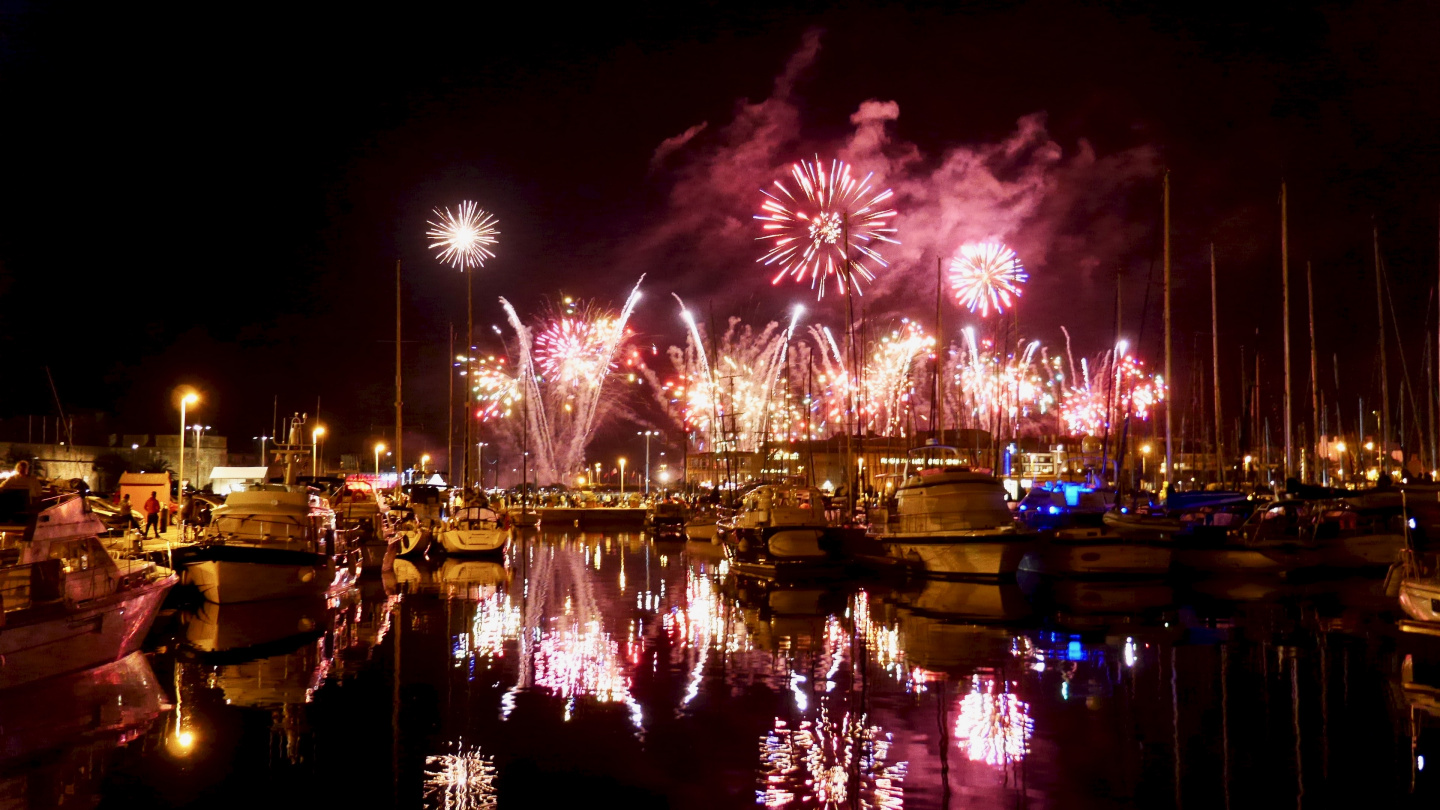 We were also waiting for guests arriving to Suwena on Thursday. My brother Esa and his wife Merja were about to have their first ever sailing trip. After a long stretch at sea we give her a good washdown and prepared guest cabins. Afterwards there was still some time for a leisurely stroll on the cobblestone streets of Saint Malo.
Soon it was a dawn of Thursday and Suwena was all ready for the arrival of two wannabe sailors. Or so we thought! One of the first things in the morning is to open the saloon door and make a periscope with a nose by sucking in the lovely summer breath. Nose out and all is ok. Except that periscope was not enough this time. Only later when we went to cockpit we saw the truth. All the aft deck was full of bird shit. I mean the teak was completely covered by dried poop. It was everywhere. At least our guests arrived in a very well cleaned boat!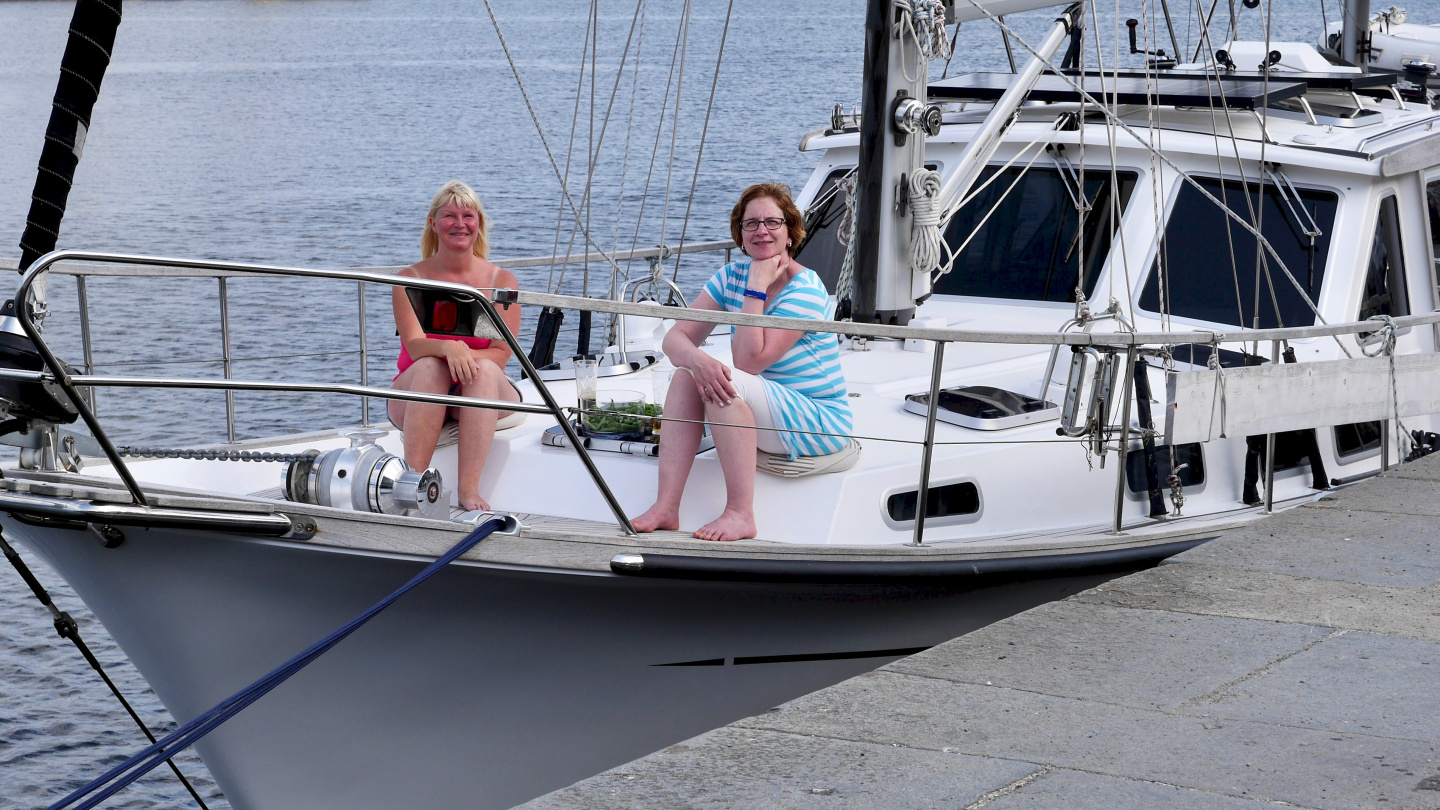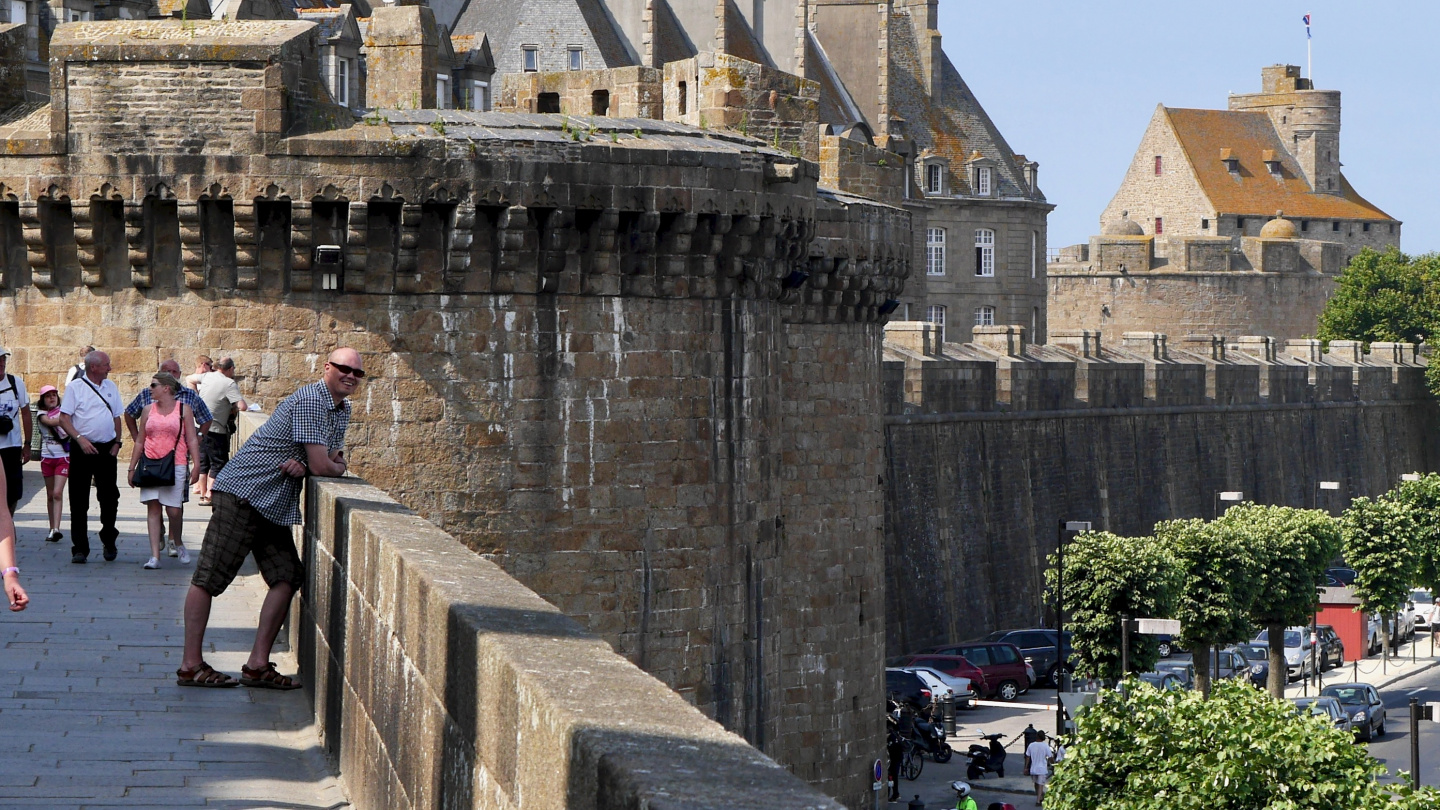 The old town of St Malo in surrounded by tall walls. It is one of the most popular holiday destinations in Brittany. The Intra-muros area has what is quite possibly France's highest concentration of creperies and seafood restaurants. We are a great seafood lovers and enjoyed ourselves well. Especially as for dessert we could have crépes the French way that is flambéed with the liquor of Grand Marnier. Yum, yum.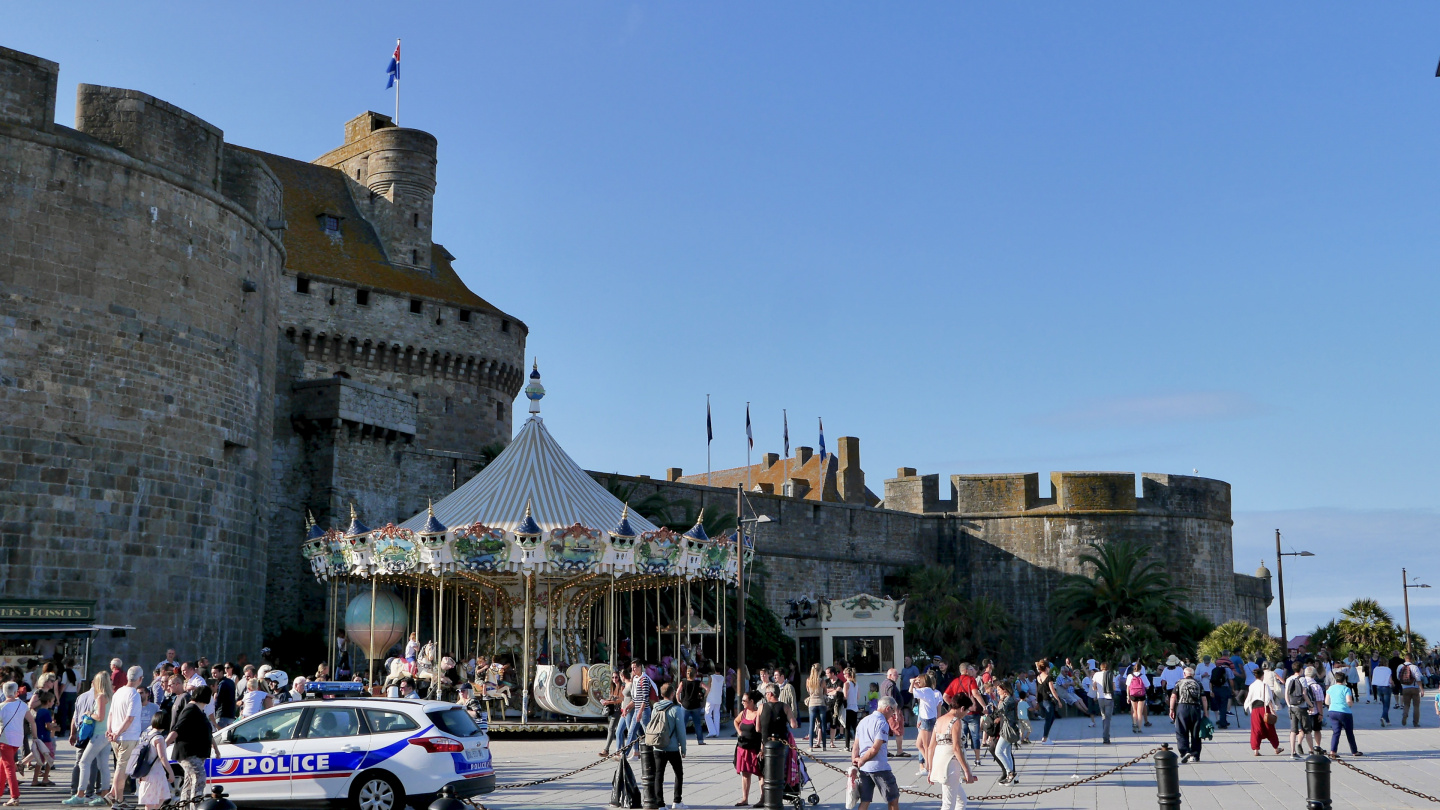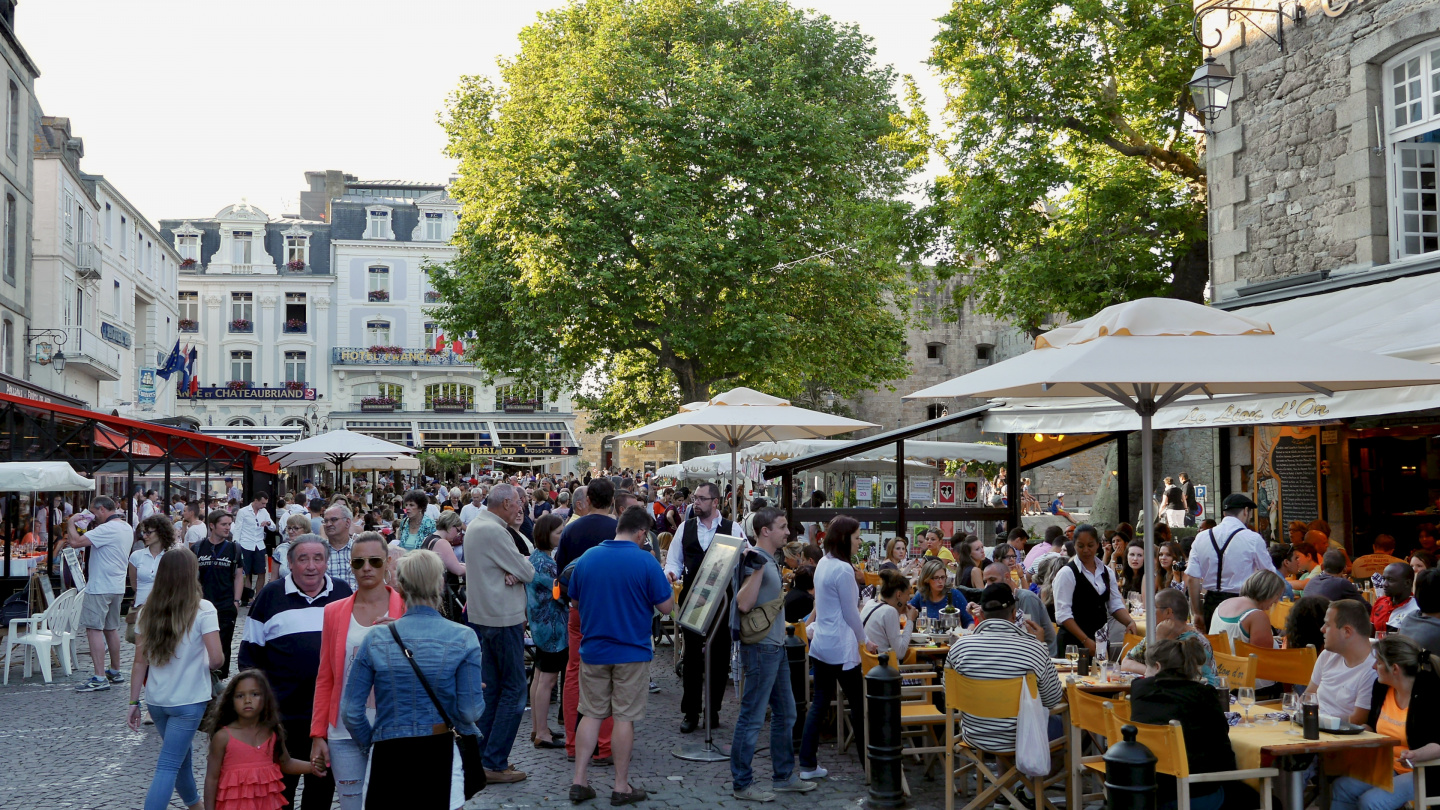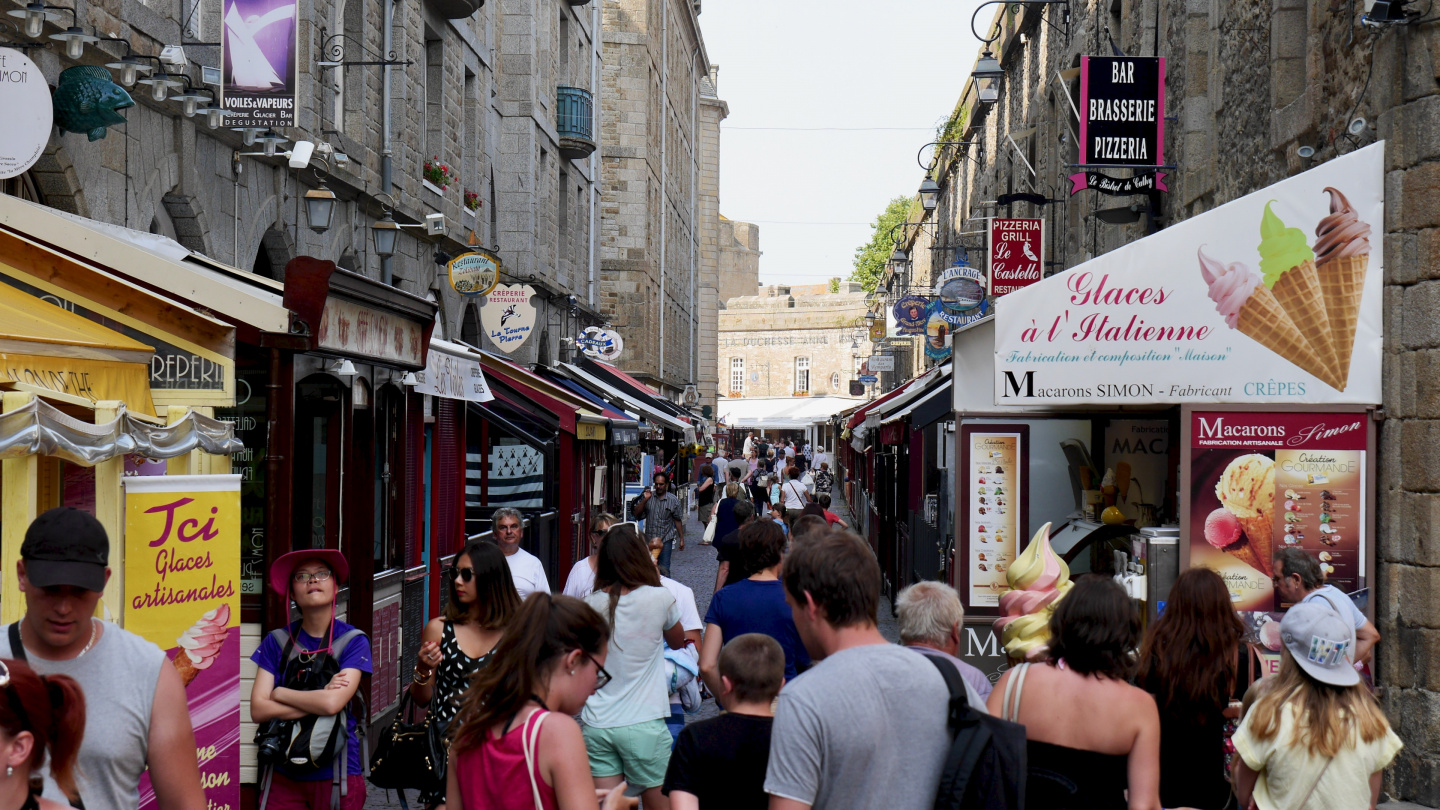 From the sea we could also see the wonderful beaches of St Malo. This time we had no time for Sun worshipping but I've a feeling that we'll be back.