When we were arriving in Lisbon we sailed up the river of Tejo, the weather was perfect. Gentle breeze pushed Suwena past the city center and one-by-one we passed by the major sights of Lisbon. We were completely full of excitement that Suwena will spend autumn and winter here and we have a plenty of time to explore the city.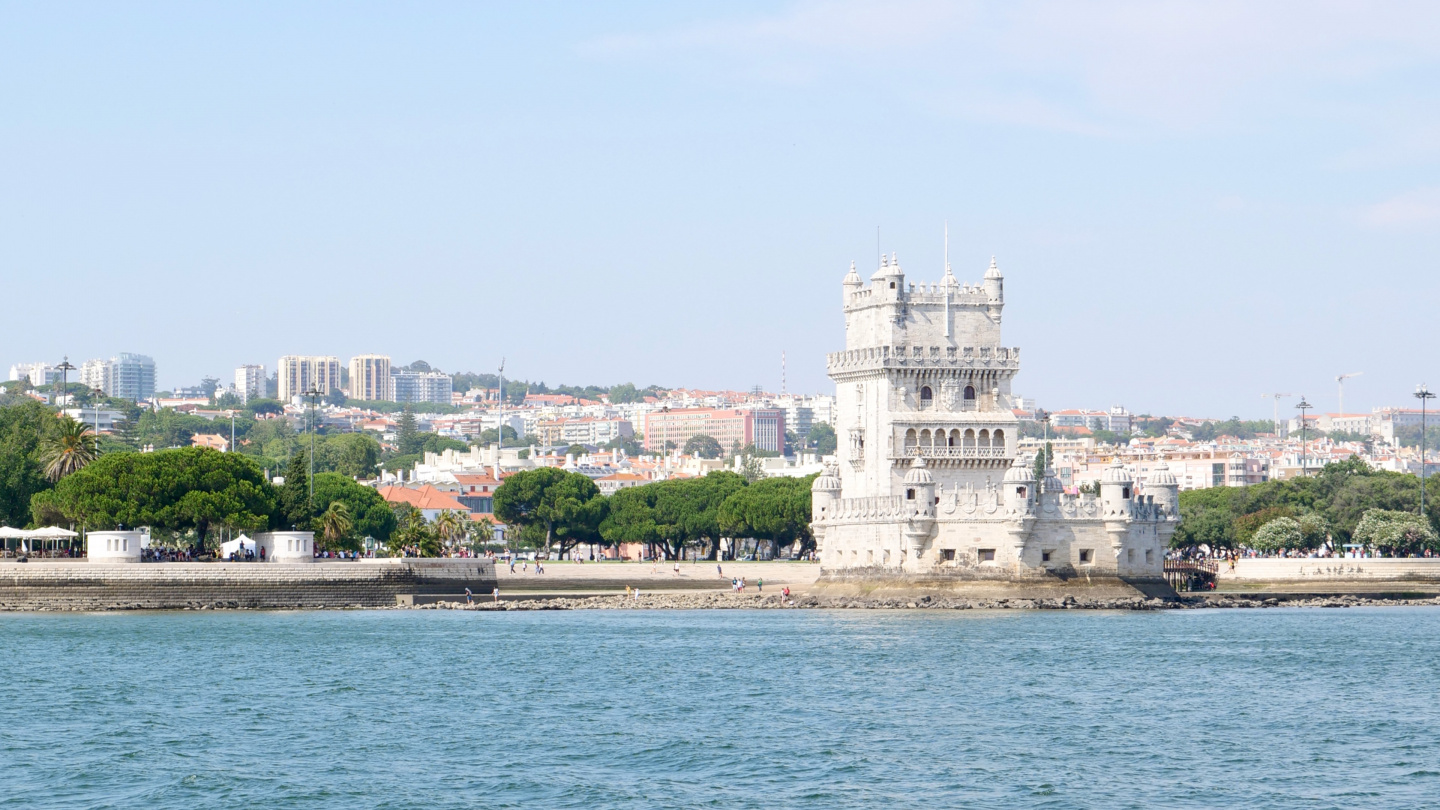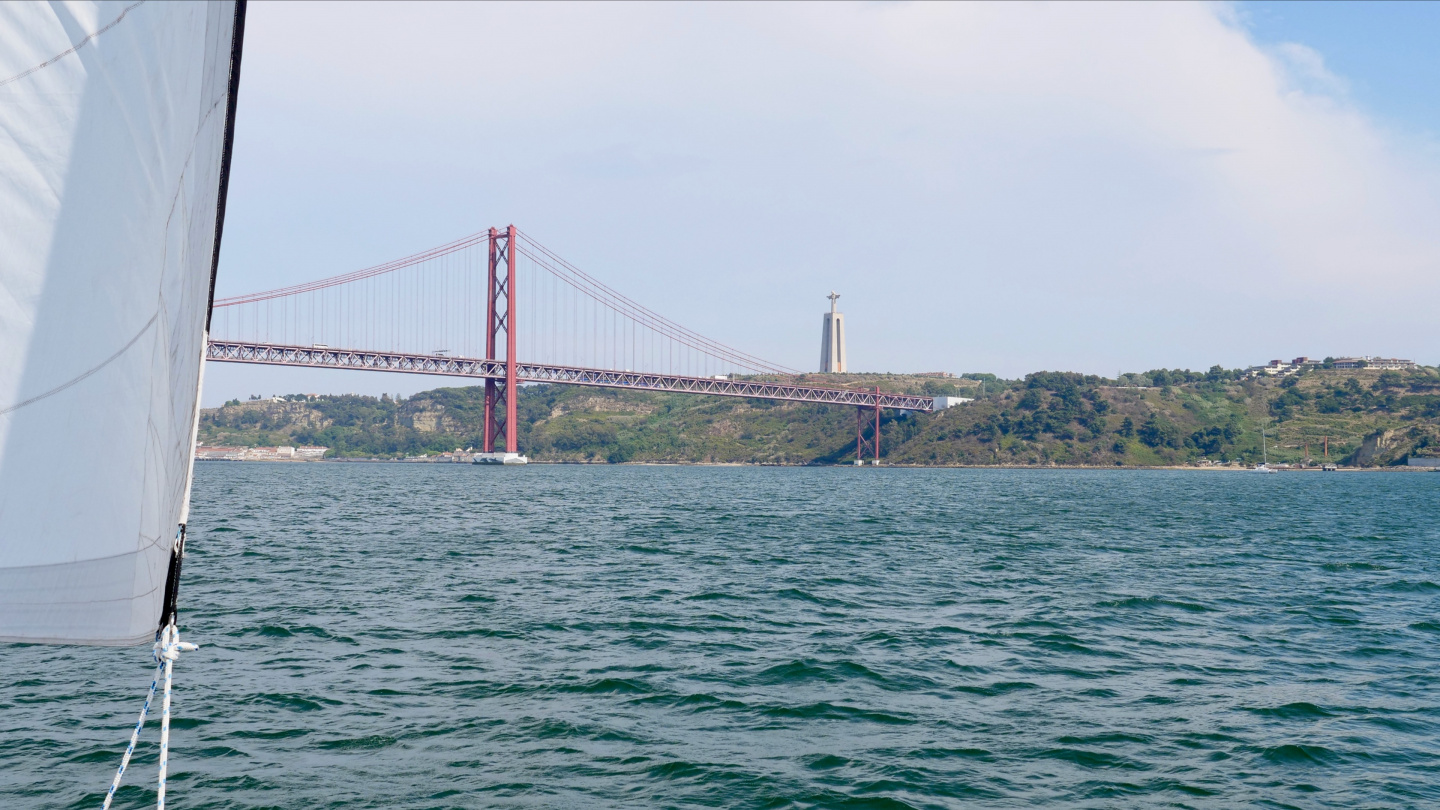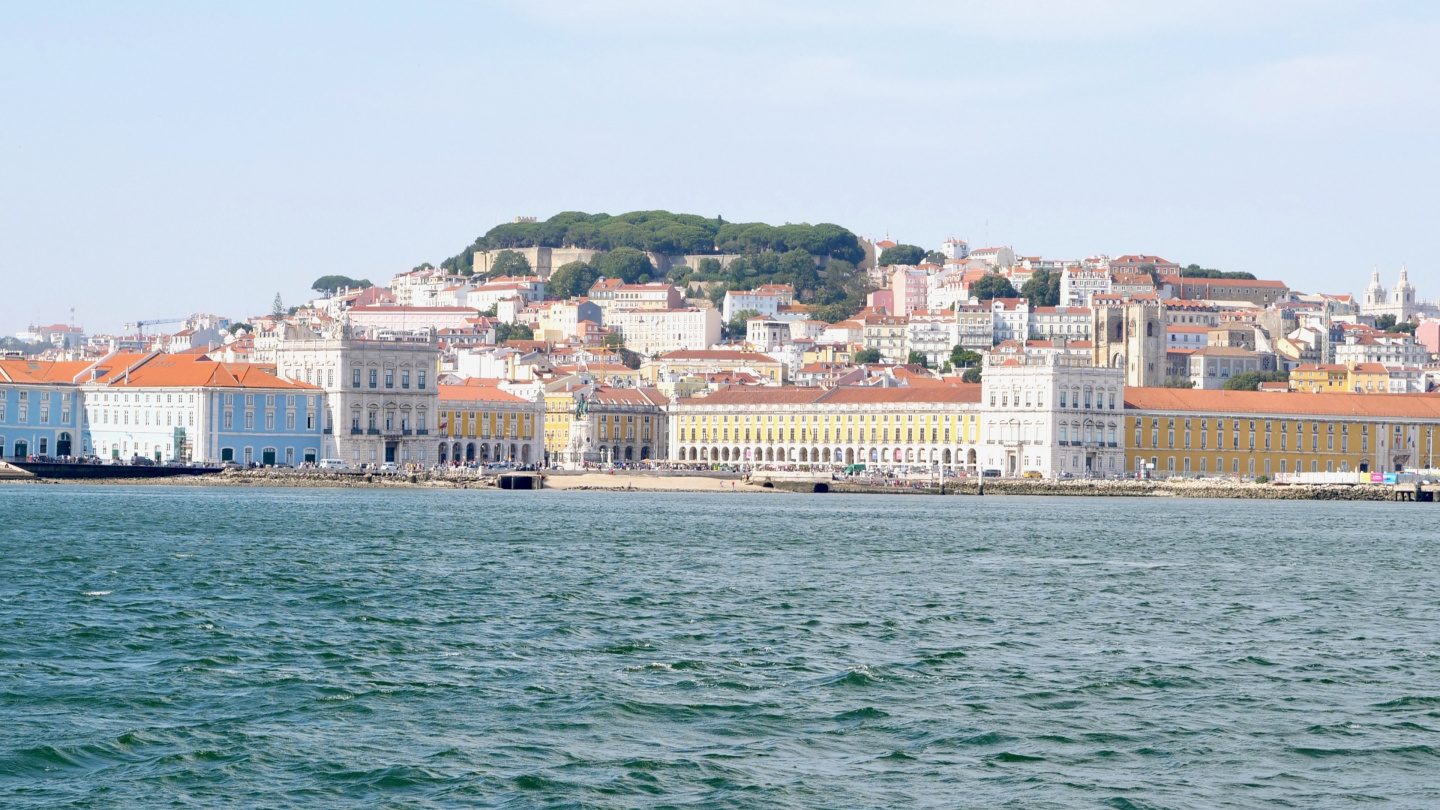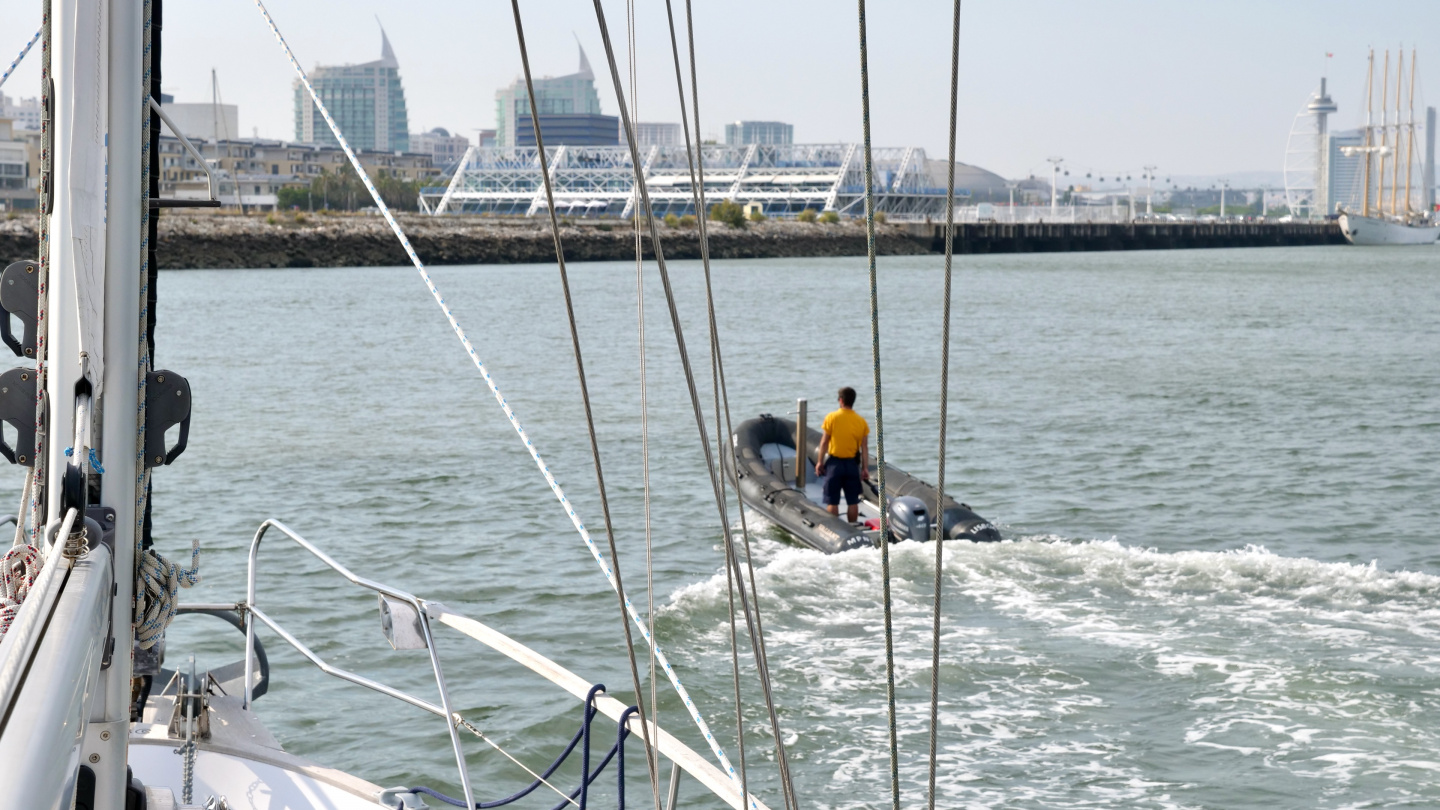 However, the covid changed everything. We were not able to visit onboard for two years and Suwena waited for us in the marina of Parque das Nações. We could not have selected a better place for her even if we would have known beforehand the need for berthing her for three years. The marina is totally sheltered. The basin is behind lock gates that can be closed if needed. In addition, the surrounding apartment blocks provide an excellent shelter during storm force winds. Even our mooring lines were in excellent condition after three years. We only washed them in the washing machine of marina as we usually do in the spring time and voila, they are ready for a new season.
Also, the location of the marina is unbelievably good. From the airport it is only five kilometers or a few minutes by taxi and you are already onboard with all your luggage. This felt like a luxury as during our sailing years we have used to long travel arraignments before we are onboard Suwena.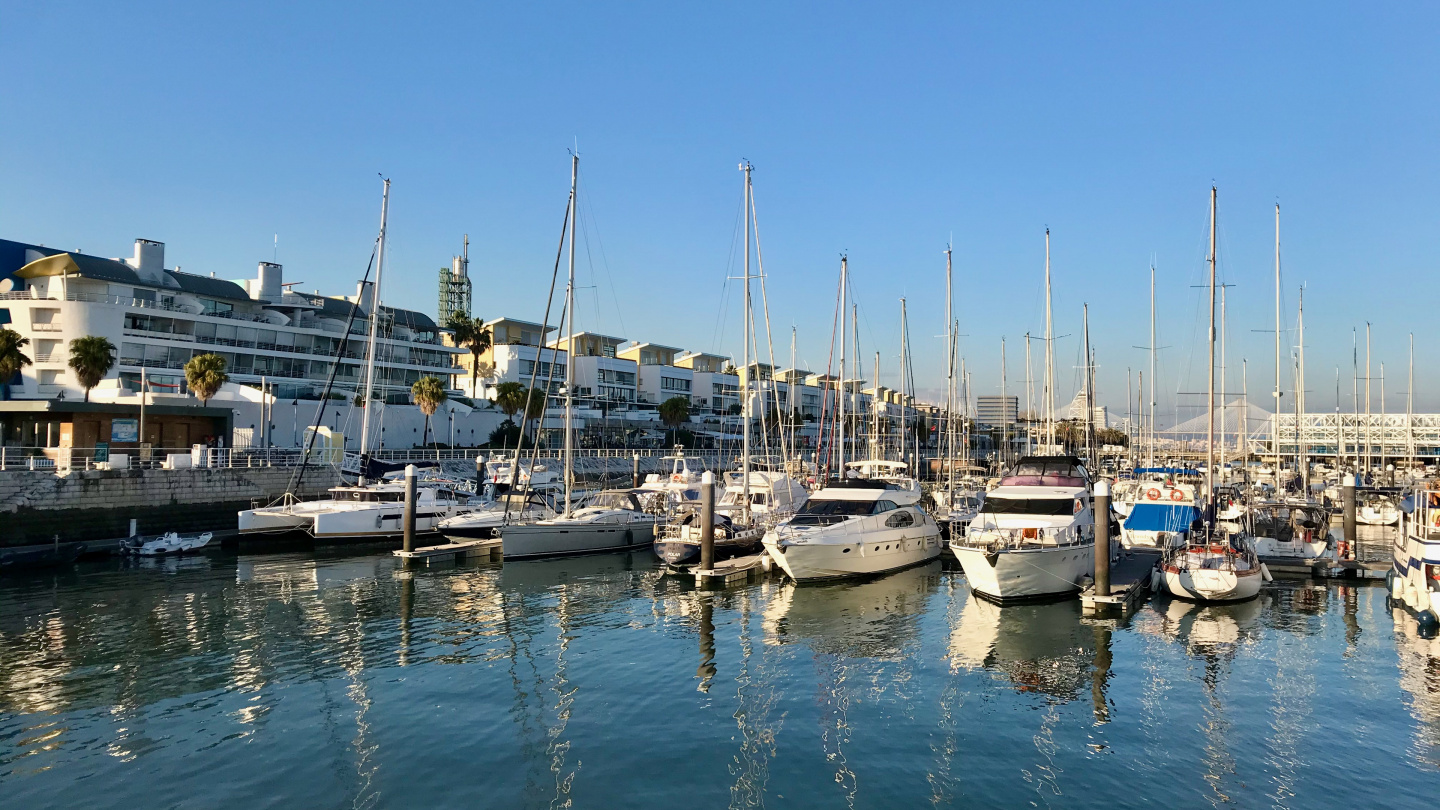 Parque das Nações is the new area of Lisbon. It used to be industrial area and it was completely rebuilt for the world exposition in 1998. Now the area is ultra-modern, popular residential and business area with a lot of restaurants, parks, and walking streets. We also got into habit of using electric scooters for whizzing about a kilometer to a nearby shopping center of Vasco da Gama. Andrus was steering and I was standing behind him 🙂
Only negative in the marina is the silting. They dredge it only once annually and during the low water it might be that the keels of the boats are buried inside the mud bottom depending on the berth. Also, the pontoon decks can heel quite a lot when touching the bottom, so you need to walk with one leg longer.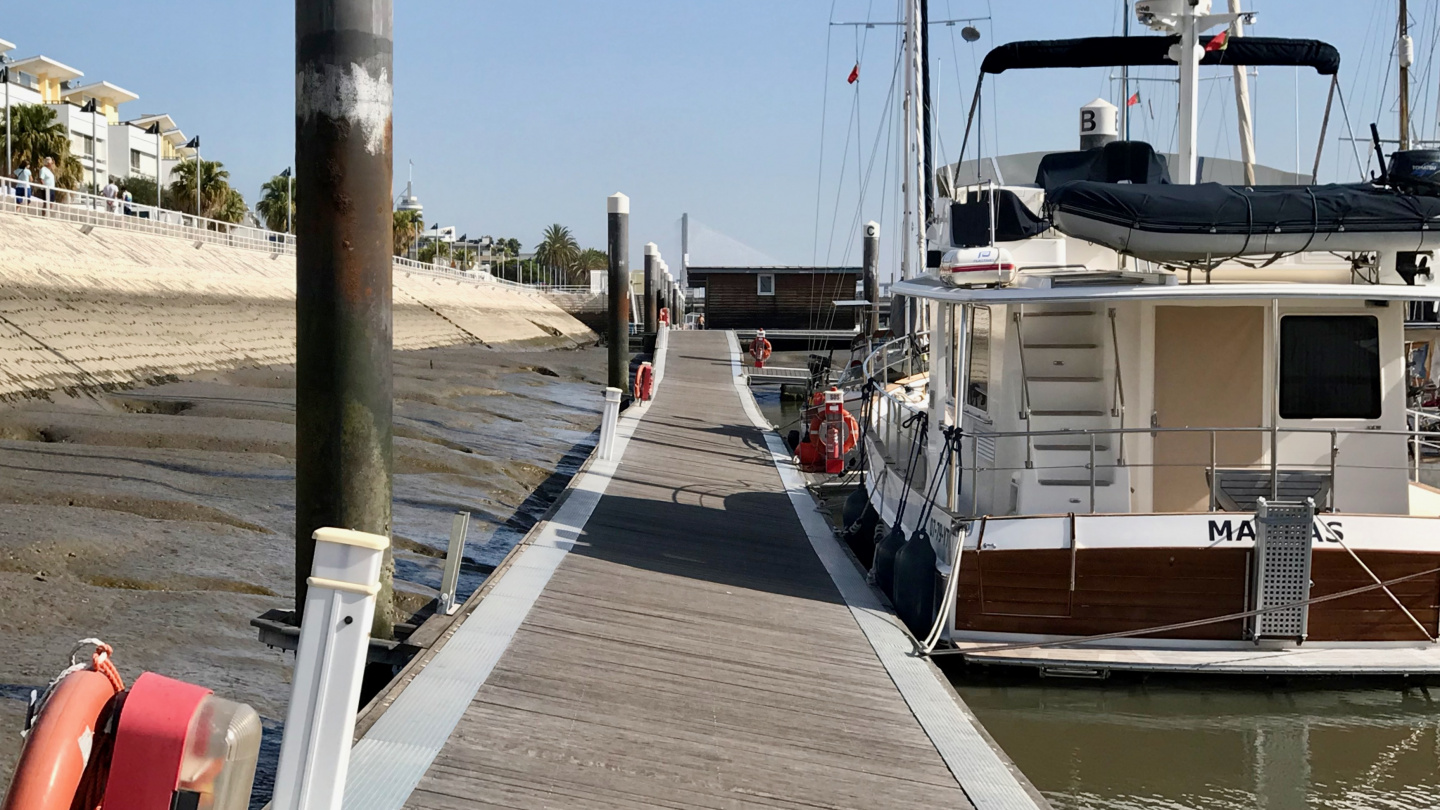 Both the stuff in the office and most of all the marineros were very friendly and helpful. For example, once we received an email that the adapter of our shorepower cable was corroded and they had replaced it. Also, the marineros lent always us a hand when needed and they were always smiling. When this spring we were replacing the batteries of Suwena, Andrus got help from one of the marineros to lift four 70-kilos batteries out from Suwena's engine room and new ones back in.
When we returned to the marina this spring we were greeted with many familiar faces. We were definitely not the only ones who had a boat lonely waiting for sailors. Always when we stay longer in the marina it is really nice to get acquainted with other sailors and with many we still keep in touch even after departing in different directions.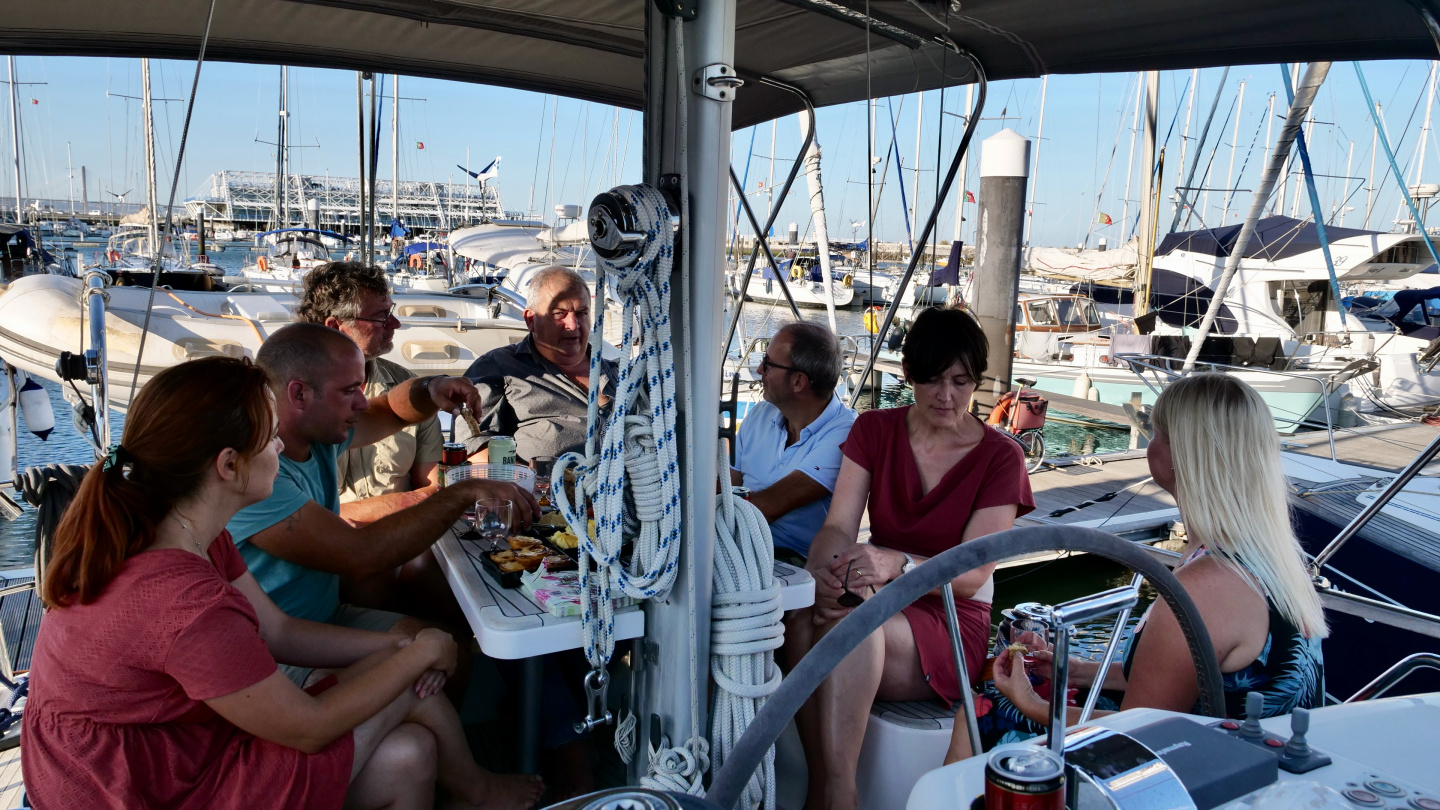 As you step out from the marina you are already at the waterfront with many restaurants. There are several big supermarkets within the walking distance and of course you can take Bolt to anywhere in Lisbon easily.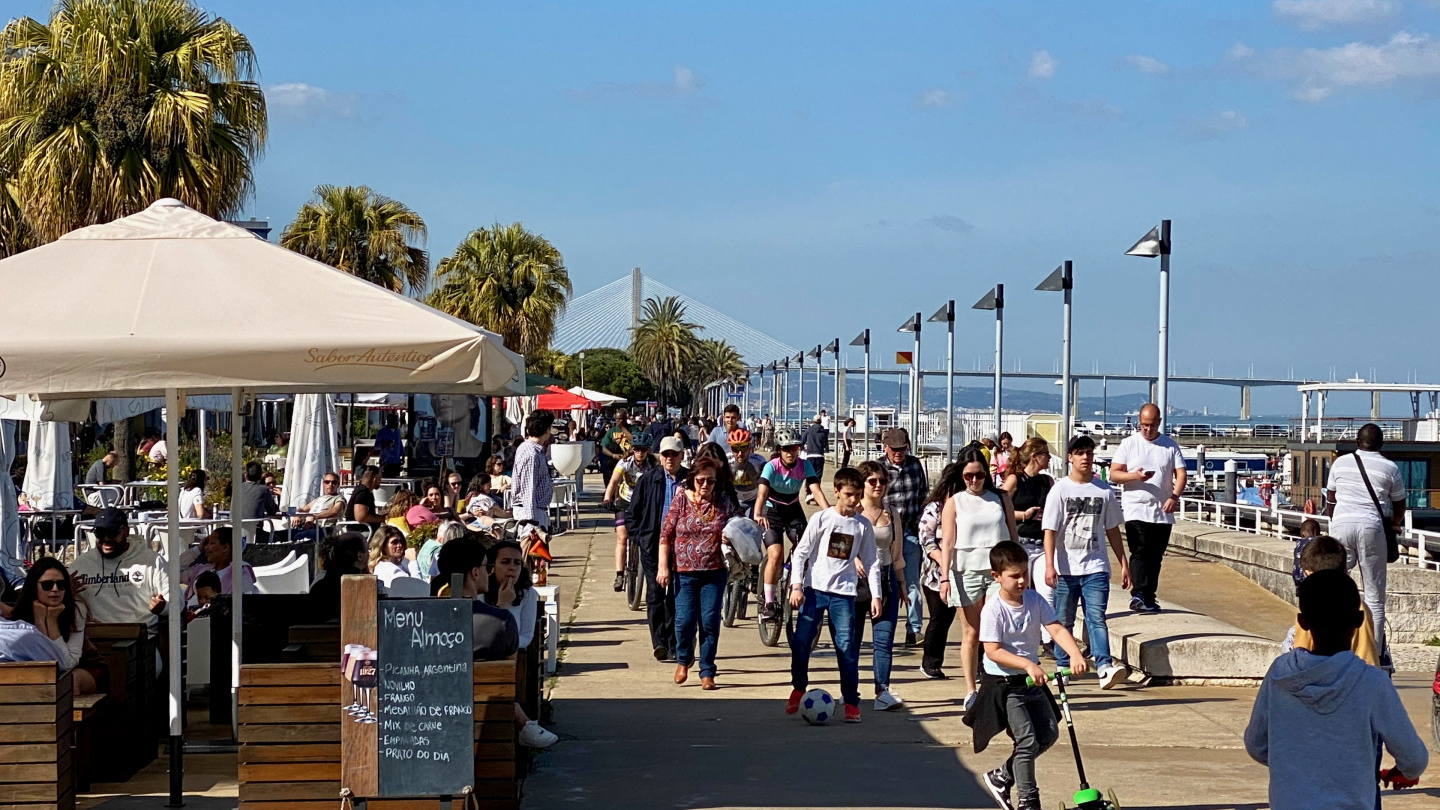 The restaurants in the waterfront have huge terraces and they are more focused on the drinking side. However, only a few steps further there are an excellent selection of good food.
We are big fans of Thai food and within five minutes from the marina you are in the restaurant Perto Bento. It is small and simple restaurant, but the food is amazing. You can take either Thai food or sushi set, both are very well prepared by friendly Nepalese personnel.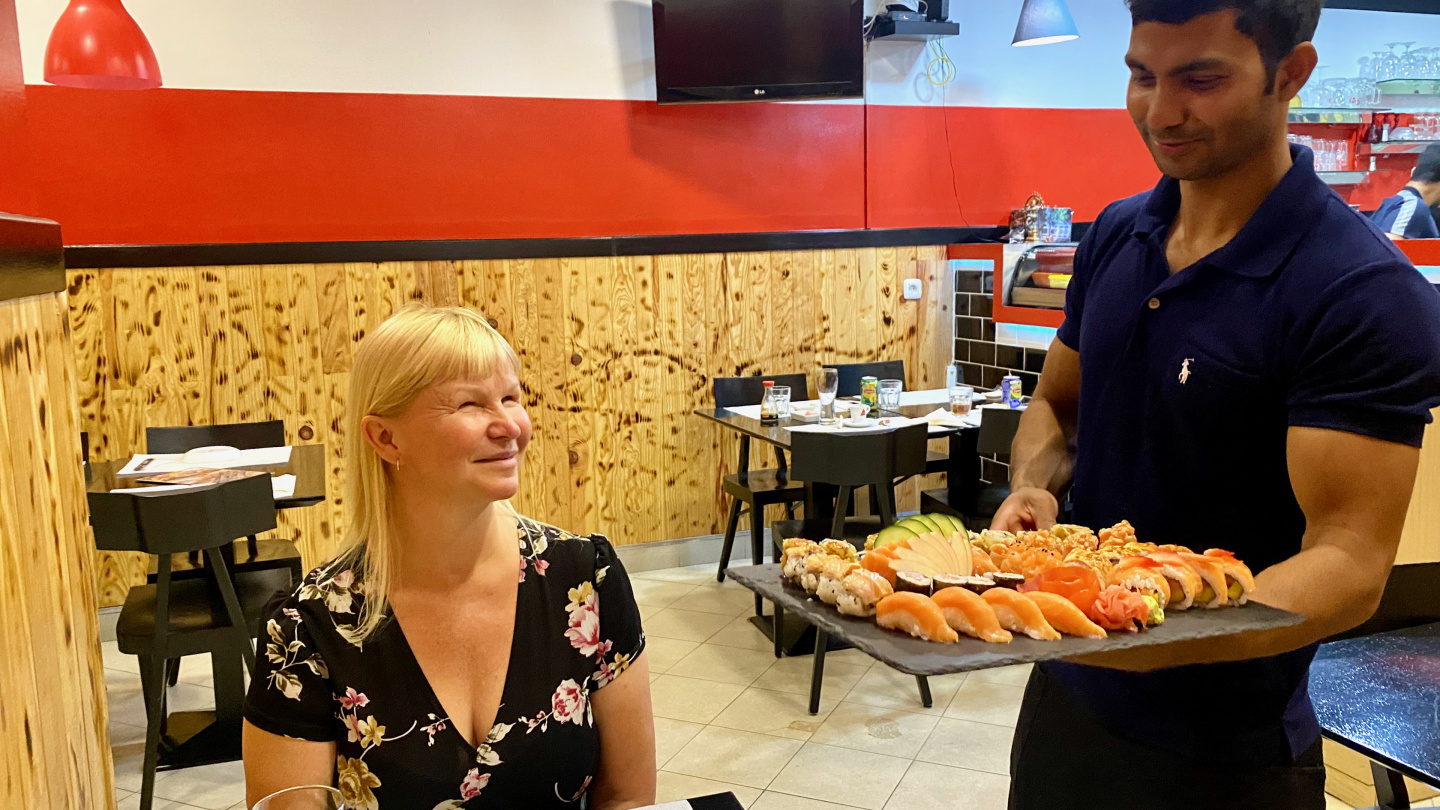 One of the best sushi restaurants that we have ever visited, we found here, the restaurant Edo. Each dish is built to both taste and look good as well. In addition, the sangria is divine over there, be it a white or a red wine based.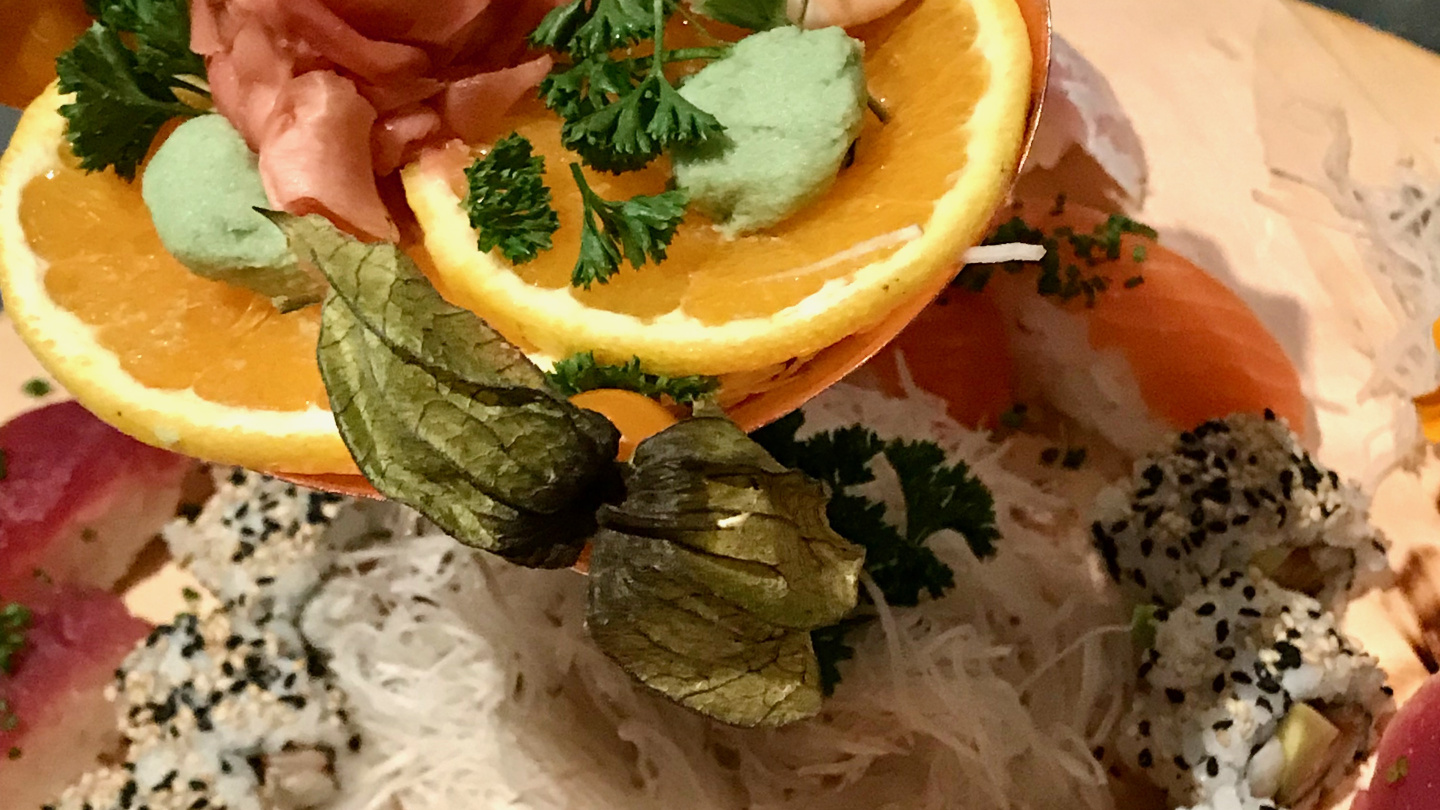 Portuguese are the friends of both fish and meat dishes and meat is surprisingly affordable – might be because of the Brazilian imports. Every meat lover should eat at restaurant Butchers. There are several huge meat dishes meant for sharing for two persons. You will not walk out hungry after having either 700, 900 or 1200 grams of meat.
In any case there are tens of restaurants and in the top floor of Vasco da Gama shopping center there are even more. The food in Portugal is affordable and it is very good that onboard Suwena there are always some chores, otherwise the kilos would be travelling on the waist for a long time.
If you plan to make a longer stopover in Lisbon, then the marina of Parque das Nações is definitely the best place. We can warmly recommend it.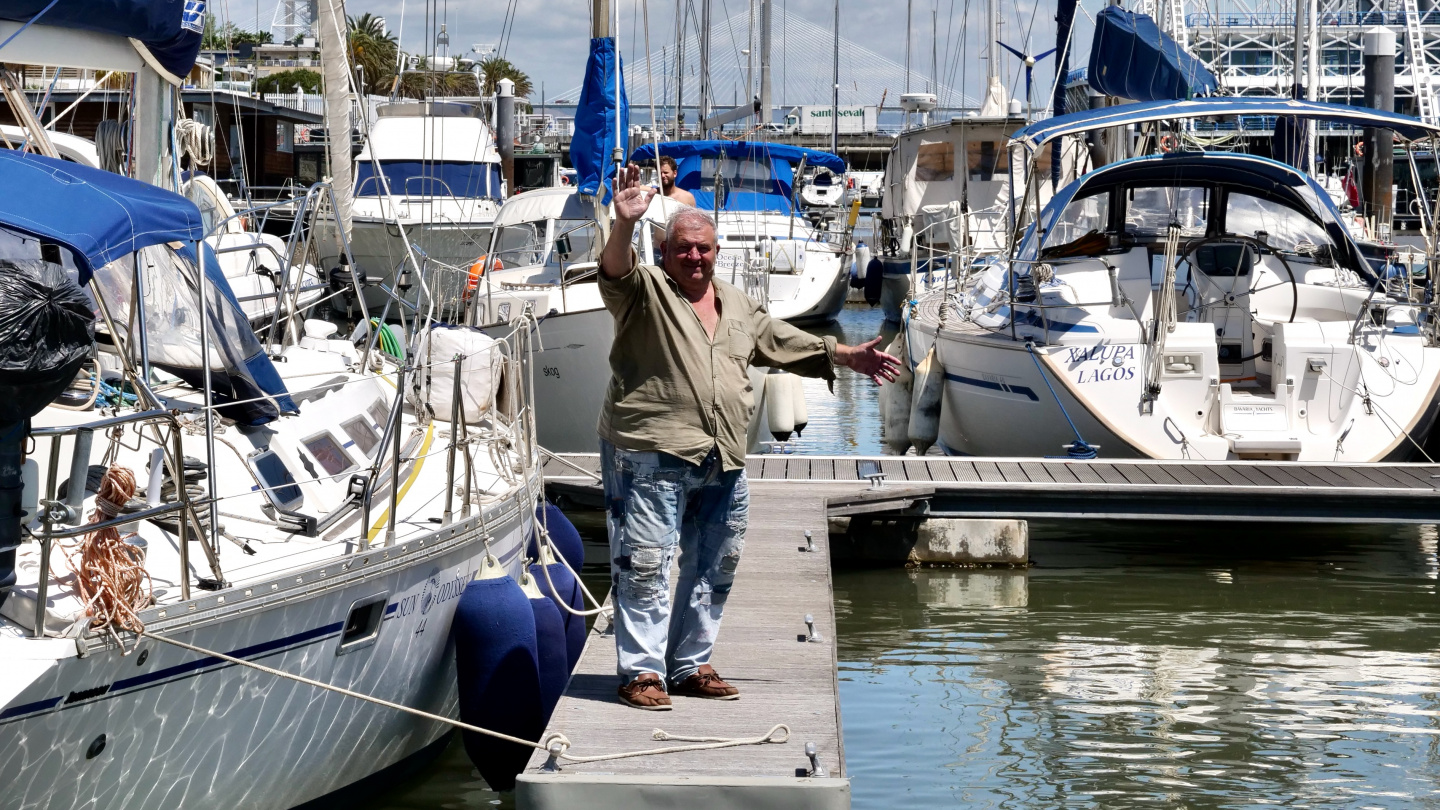 Parque das Nações, Lisbon