We had a plan to spend a few days at anchor in the natural reserve of Arrábida. However, there were a lot of restrictions. You might or might not be allowed to stay overnight at anchor, no anchoring closer than 300 meters from the shore and in addition all good spots are taken by mooring buoys that are a way too small for Suwena. All things considered, we headed to the nearby anchorage of Albarquel beach.
From the marina of Parque das Nações we sailed for 45 nautical miles first down the river Tejo to the sea and then south into the next river mouth. Of course, we had to sail through the nature reserve of Arrábida and the scenery was magnificent, indeed. No wonder why the beach of Galapinhos has been selected in 2017 as the most beautiful beach in Europe because it represents "the perfect beach in an untouched natural landscape".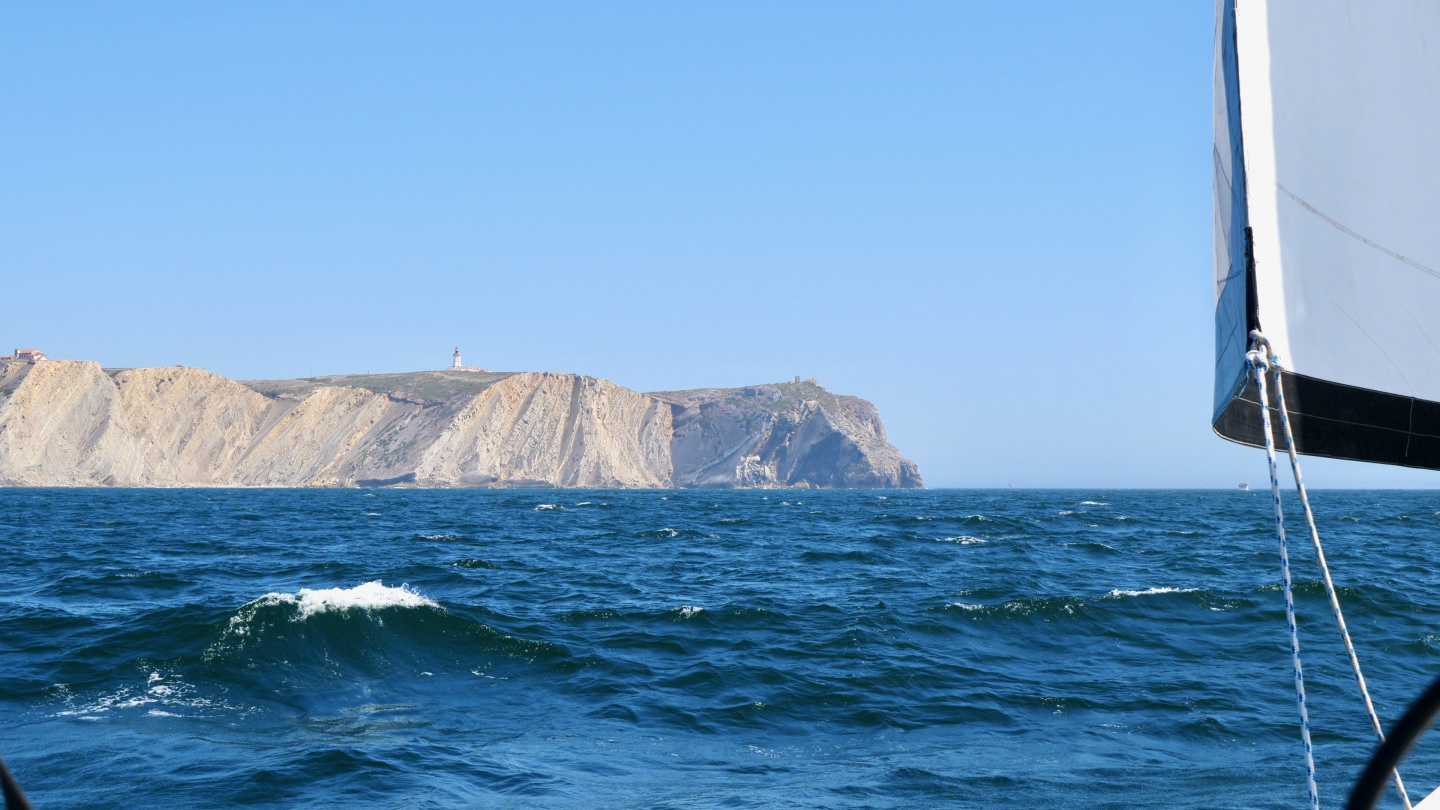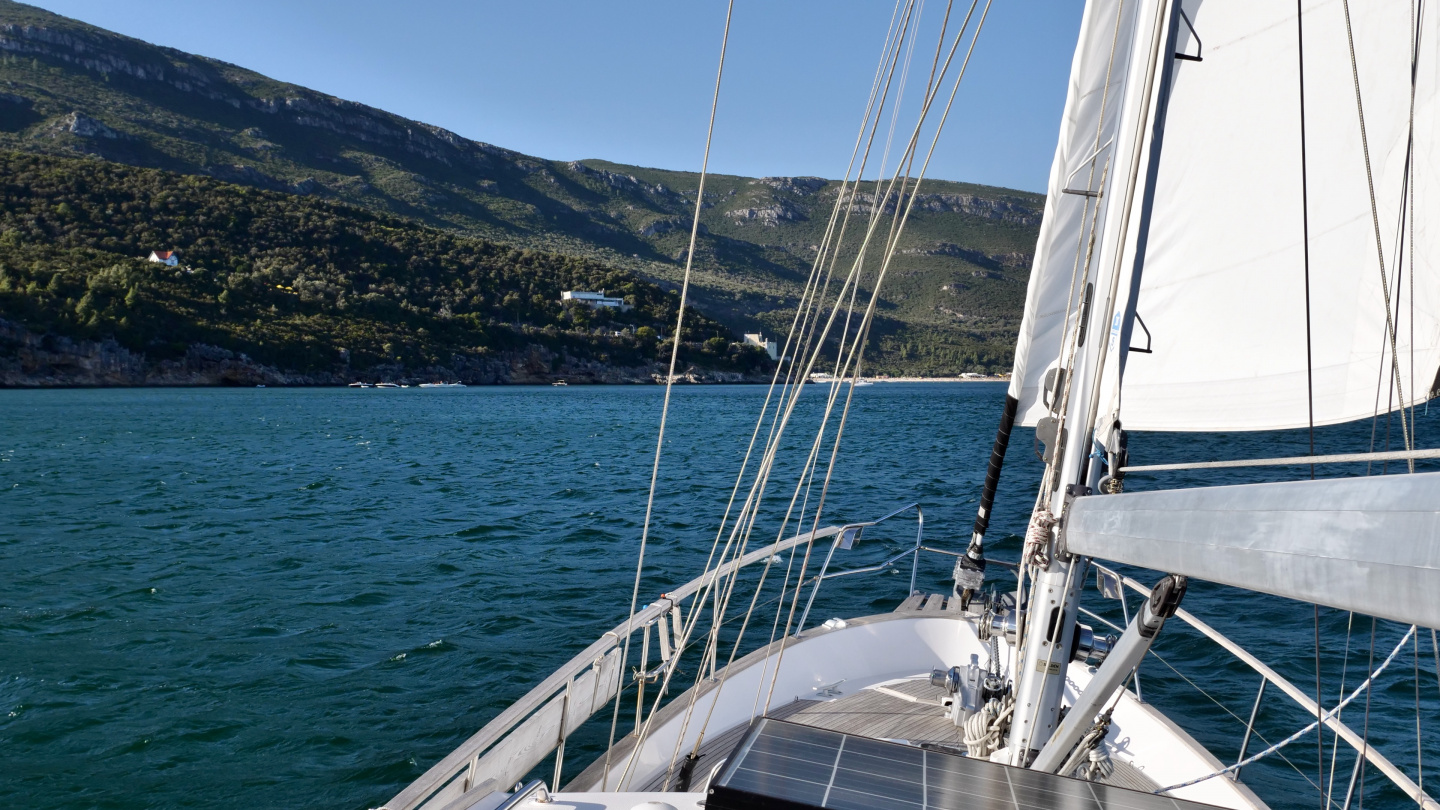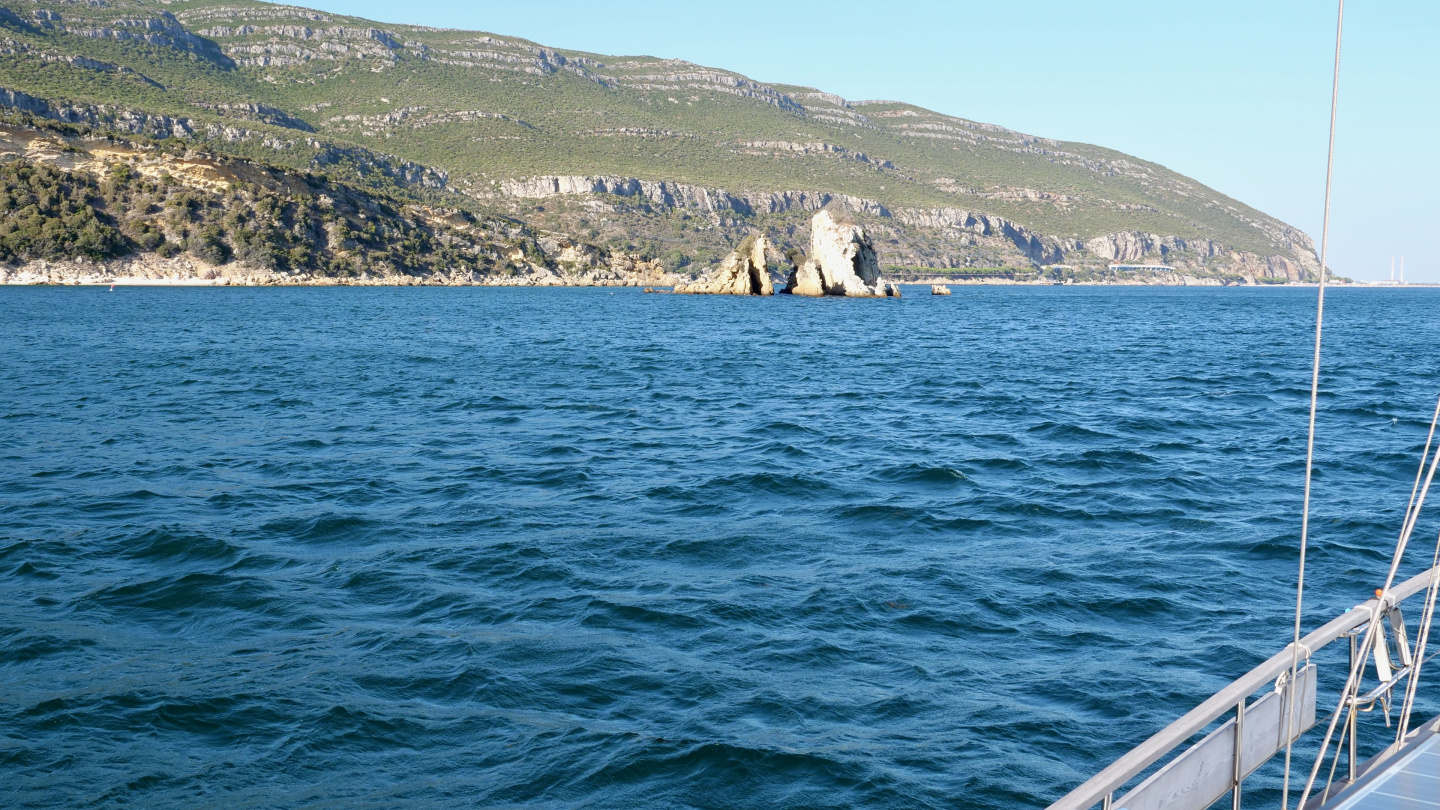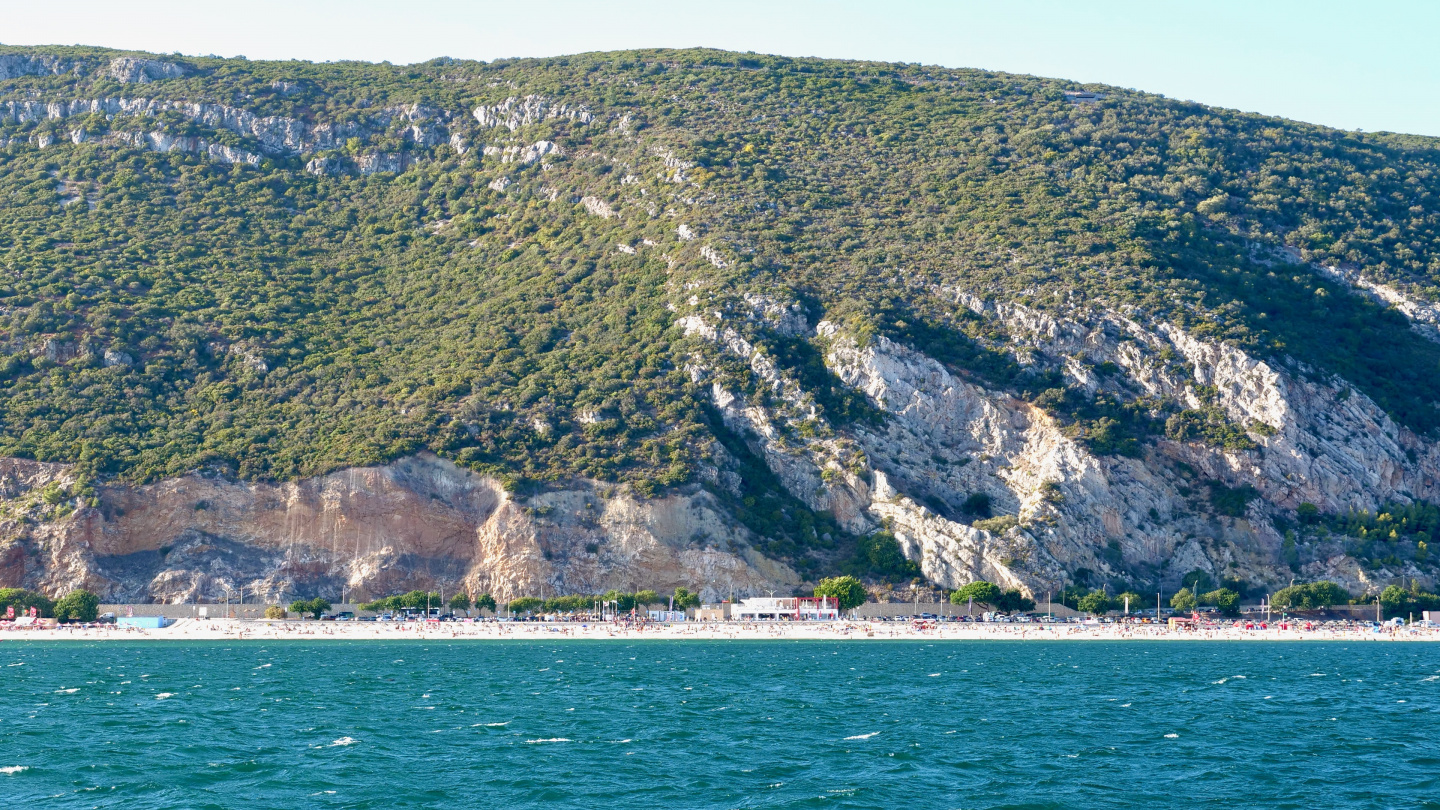 There were also a lot of buoys in the bay of Albarquel. However, there was just enough space for anchoring between the mooring buoys and the swimming area which was marked by small yellow buoys. It is also possible to anchor outside the buoy area, but the location is less sheltered and ugly industrial complexes are more visible on the east of Setúbal.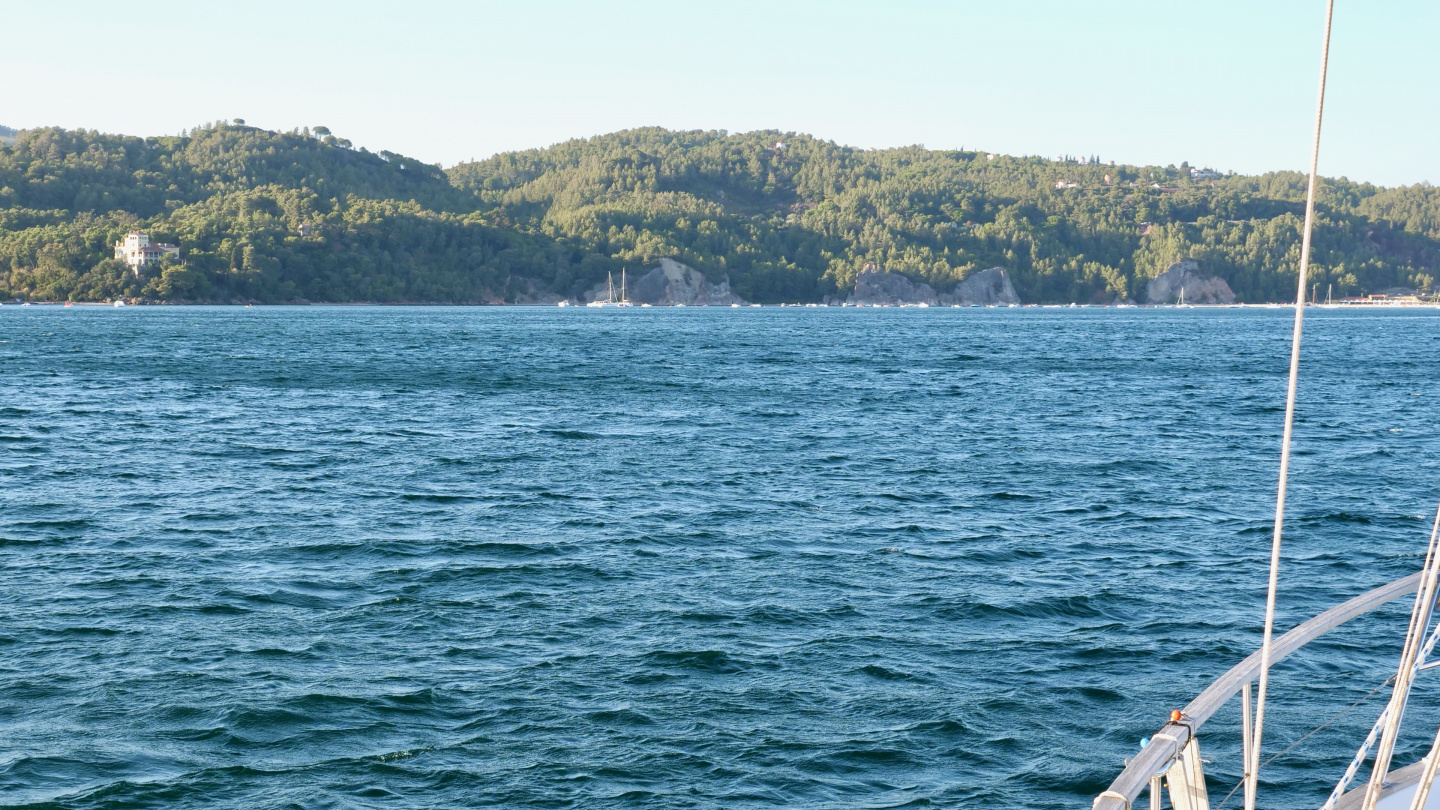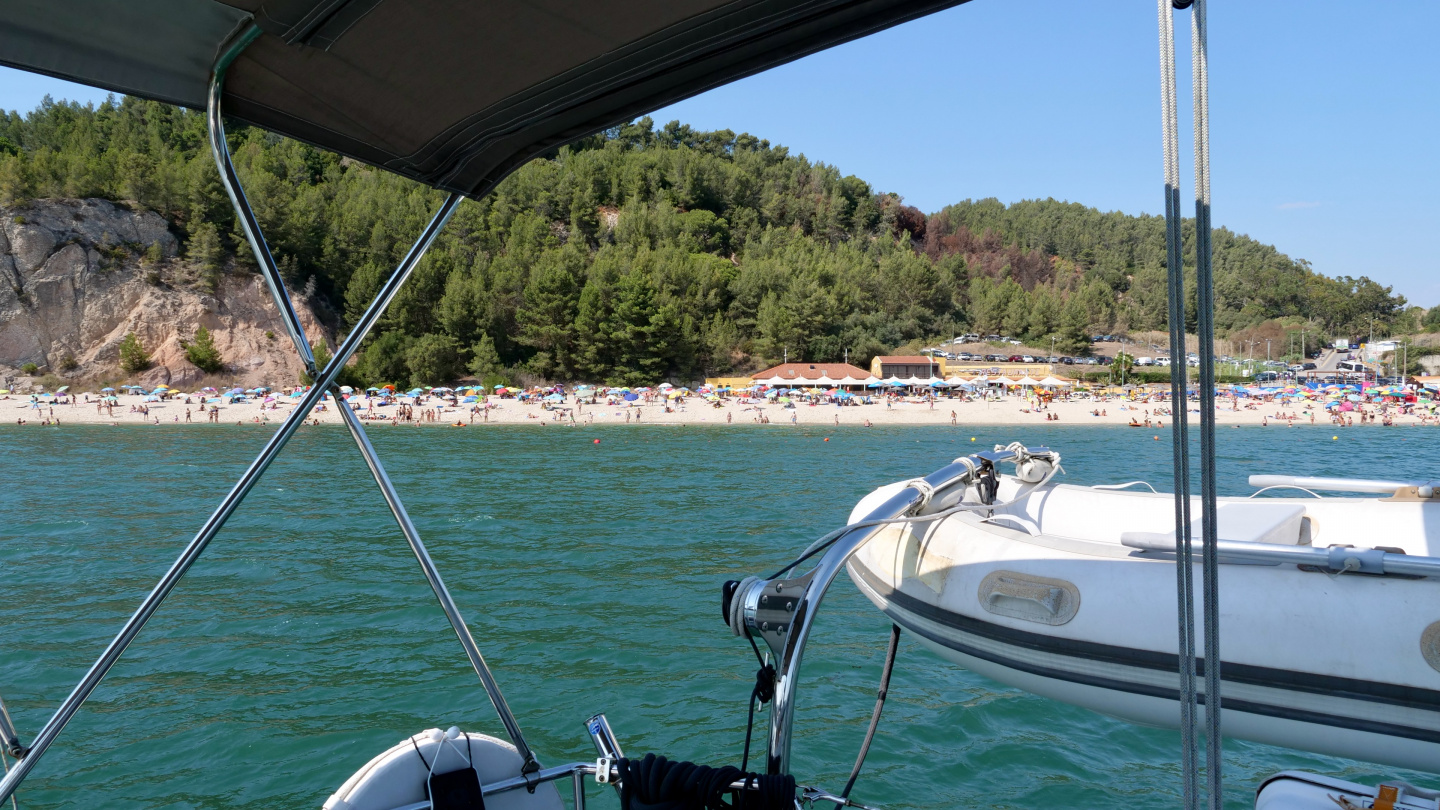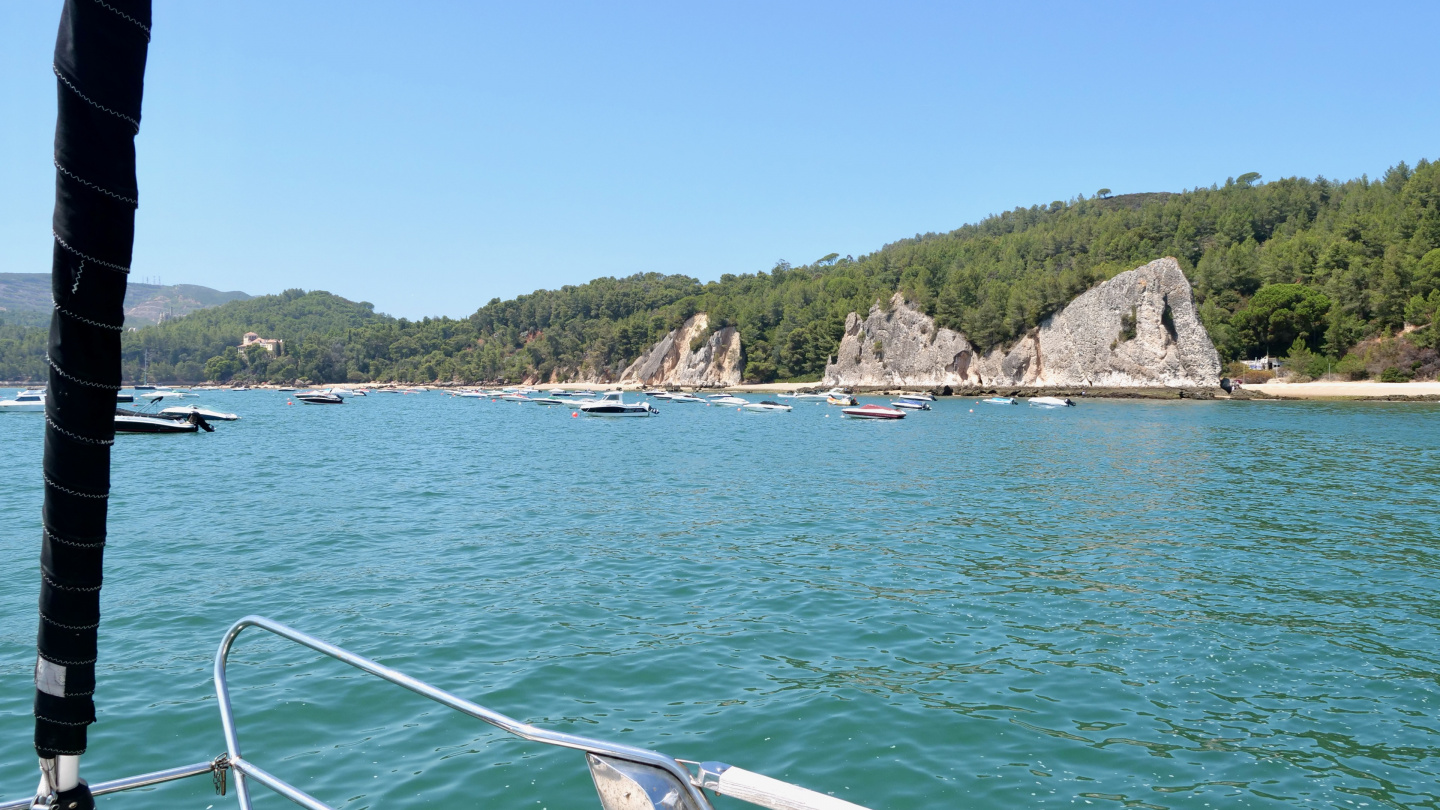 It was so nice to be back onboard and we were just enjoying the gentle swaying of the boat. For the next few days, we took just easy on the boat. The beach was full of Sun worshippers and swimmers while we were chilling full time onboard Suwena.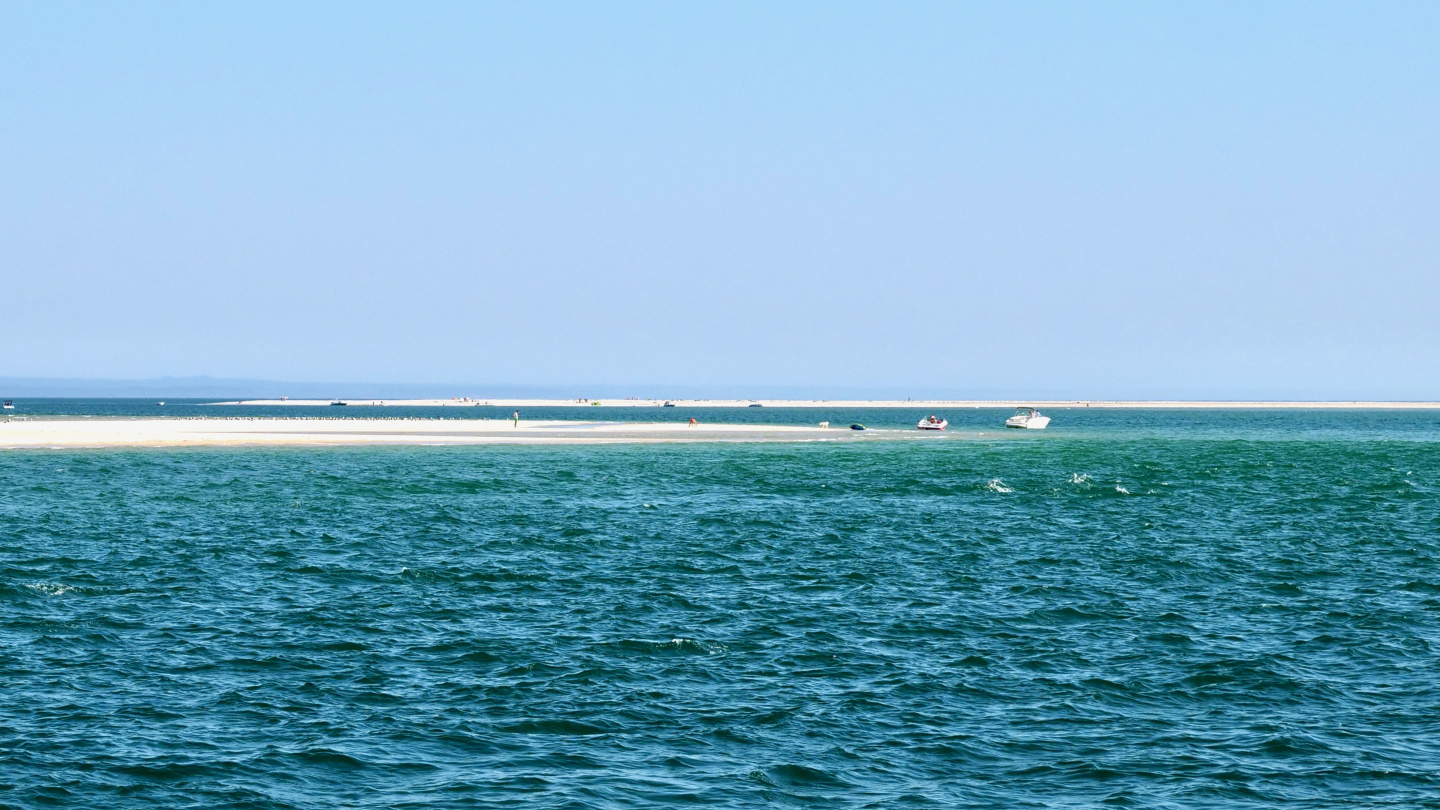 On our way back we stayed for one night at anchor in front of Sesimbra. The Nortada wind picked up in the evening and night was quite restless. In the morning it was an easy decision to continue to Cascais instead of going ashore. Cascais was our third anchorage on this trip.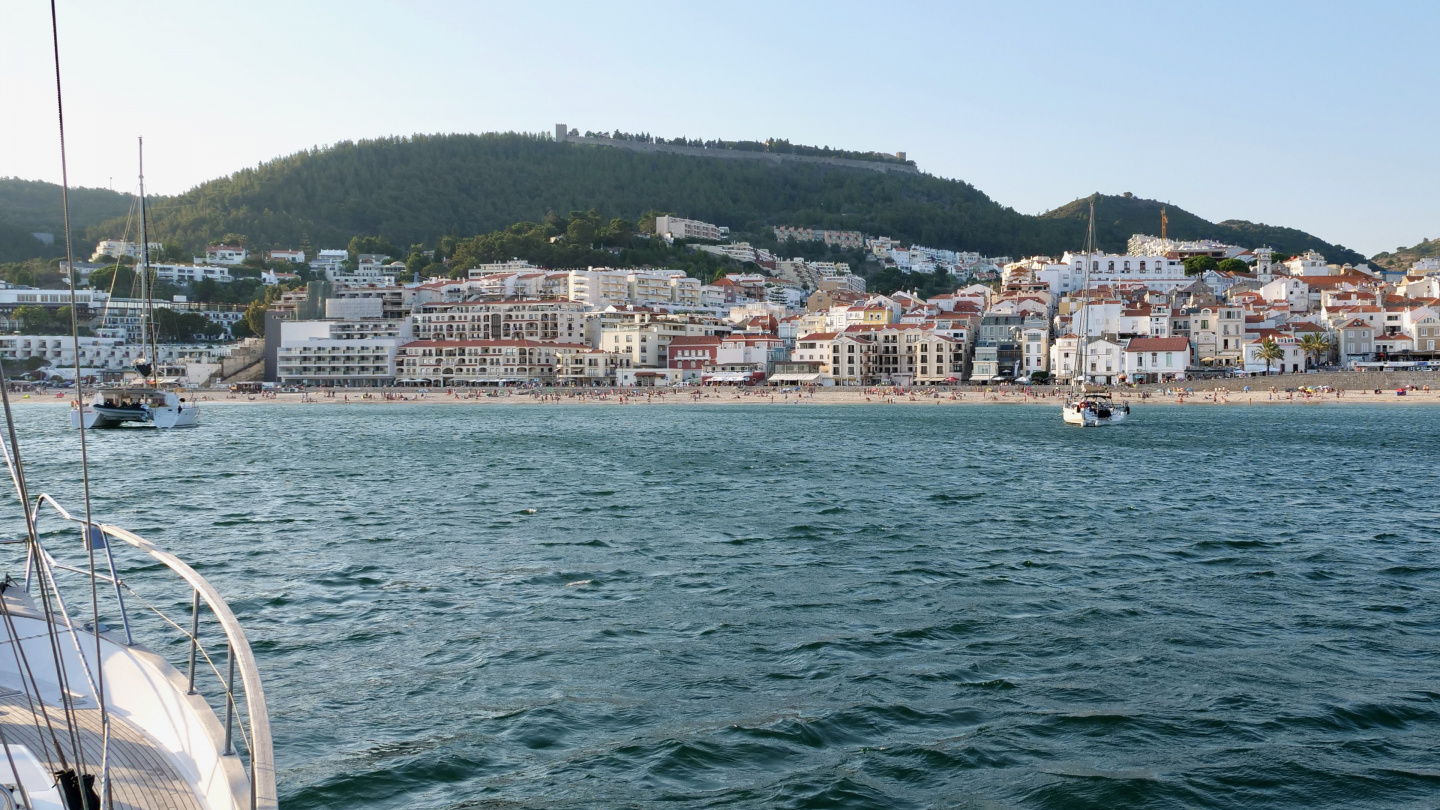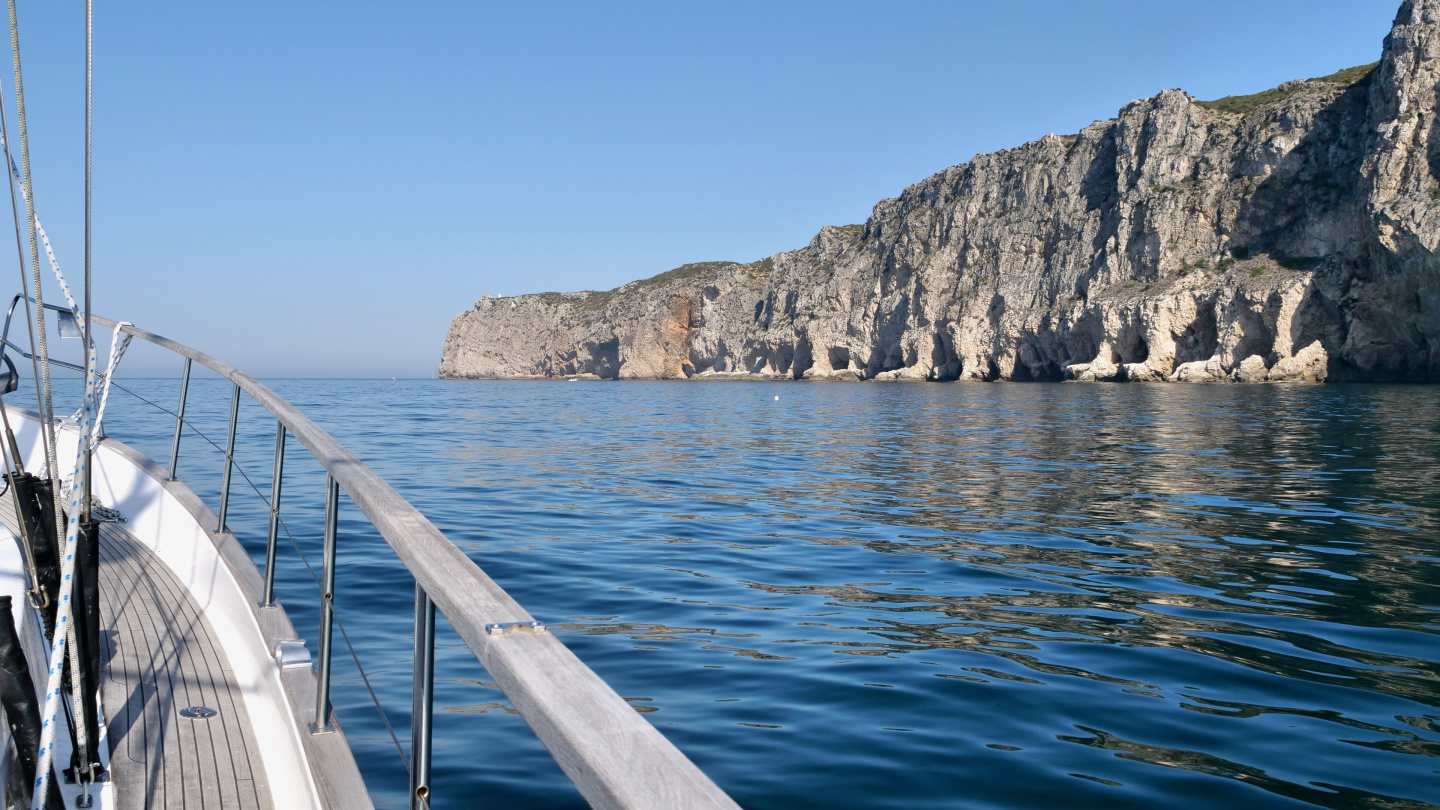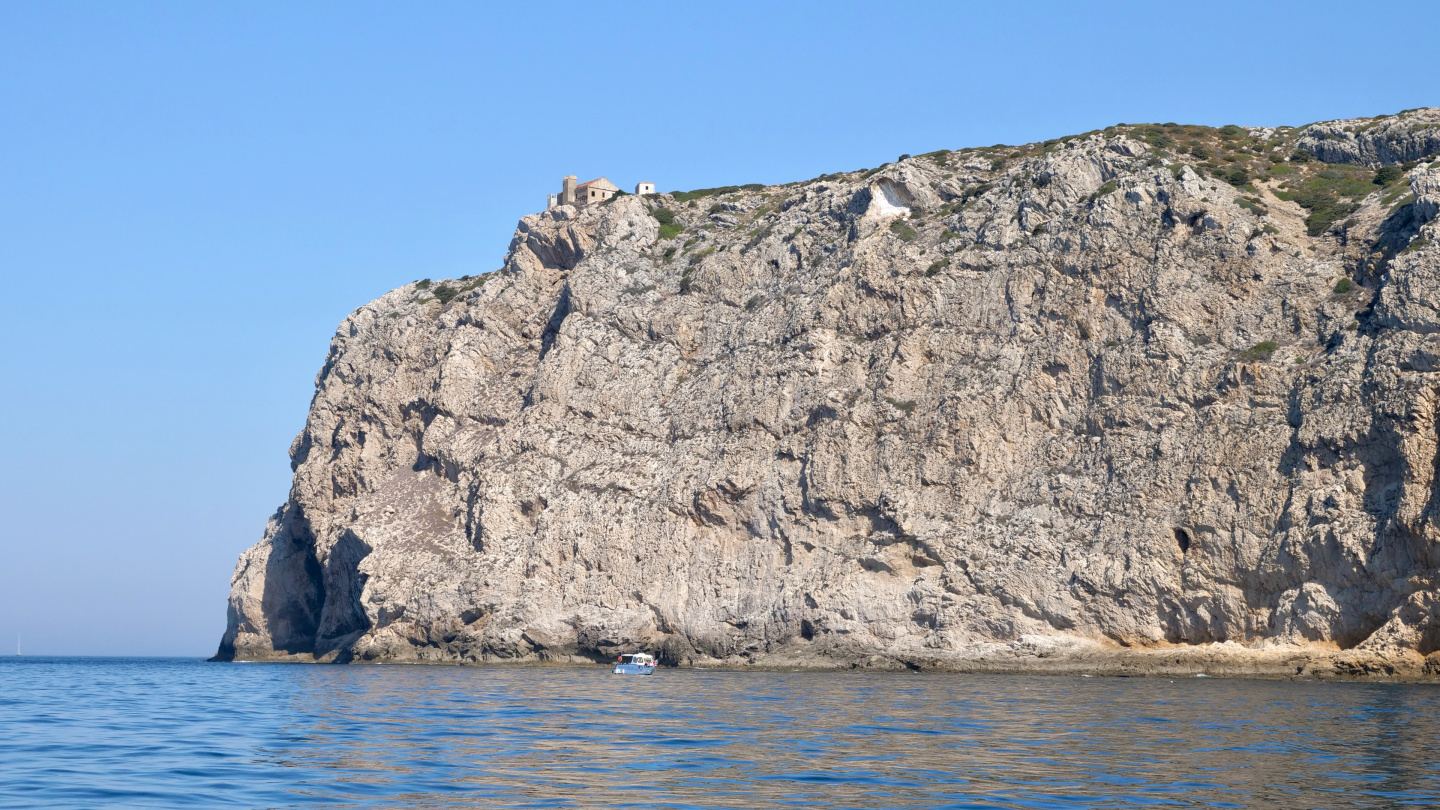 We spent a couple of amazing summerly holiday days in Cascais which is really cool holiday resort town, and the time passed quickly while we were enjoying both the anchorage and the town itself. After six relaxing days on the boat, we were full of energy for returning back to work.

Praia de Albarquel 20.8. – 25.8.