It felt like being back at home while arriving to the harbour of Roomassaare. Two years ago we spent here some exciting and relaxing days and we liked very much the atmosphere. We were glad to notice that Roomassaare still had its appeal.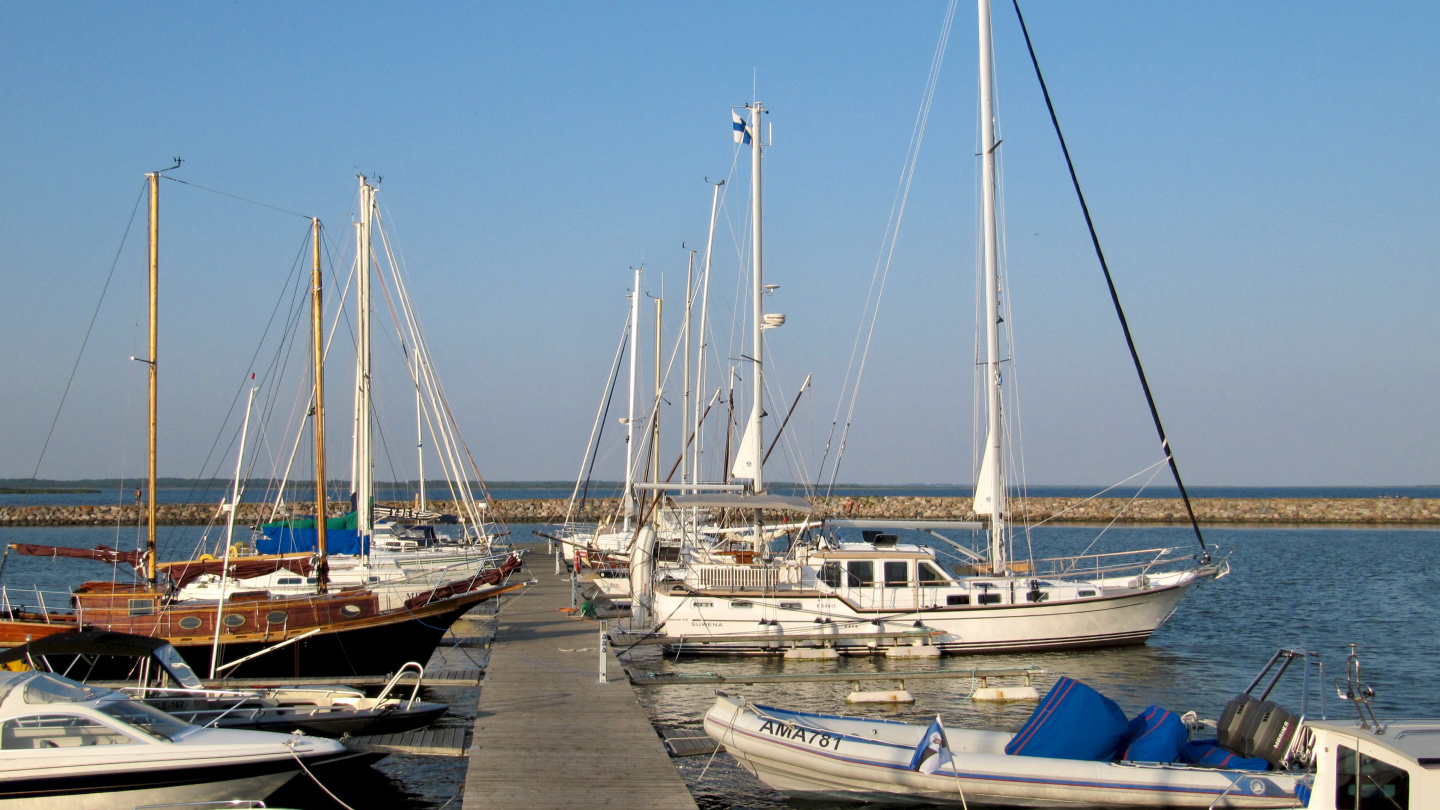 Roomassaare is a home for a local yacht club. Again every day local boats moved actively. In one evening young men took their girlfriends to sea with a 6 meter long sailing boat that had no engine. They georeusly left the dock with sails only and made many tacks before getting out from the harbour basin. But they were happy to leave to the nearby island of Abruka for evening sail with some chicks and meat for barbecue.
For guest yachts the Roomassaare harbour has several berths and possibility for sidemooring on ship quay or fuel quay. We moored to the berth with the stern to the dock so we could get our tandem bike out more easily. Last time we rented a tandem from Kuressaare but this time we dug out our foldable tandem from inside Suwena. Tandem was used a lot during our stay in Saarenmaa.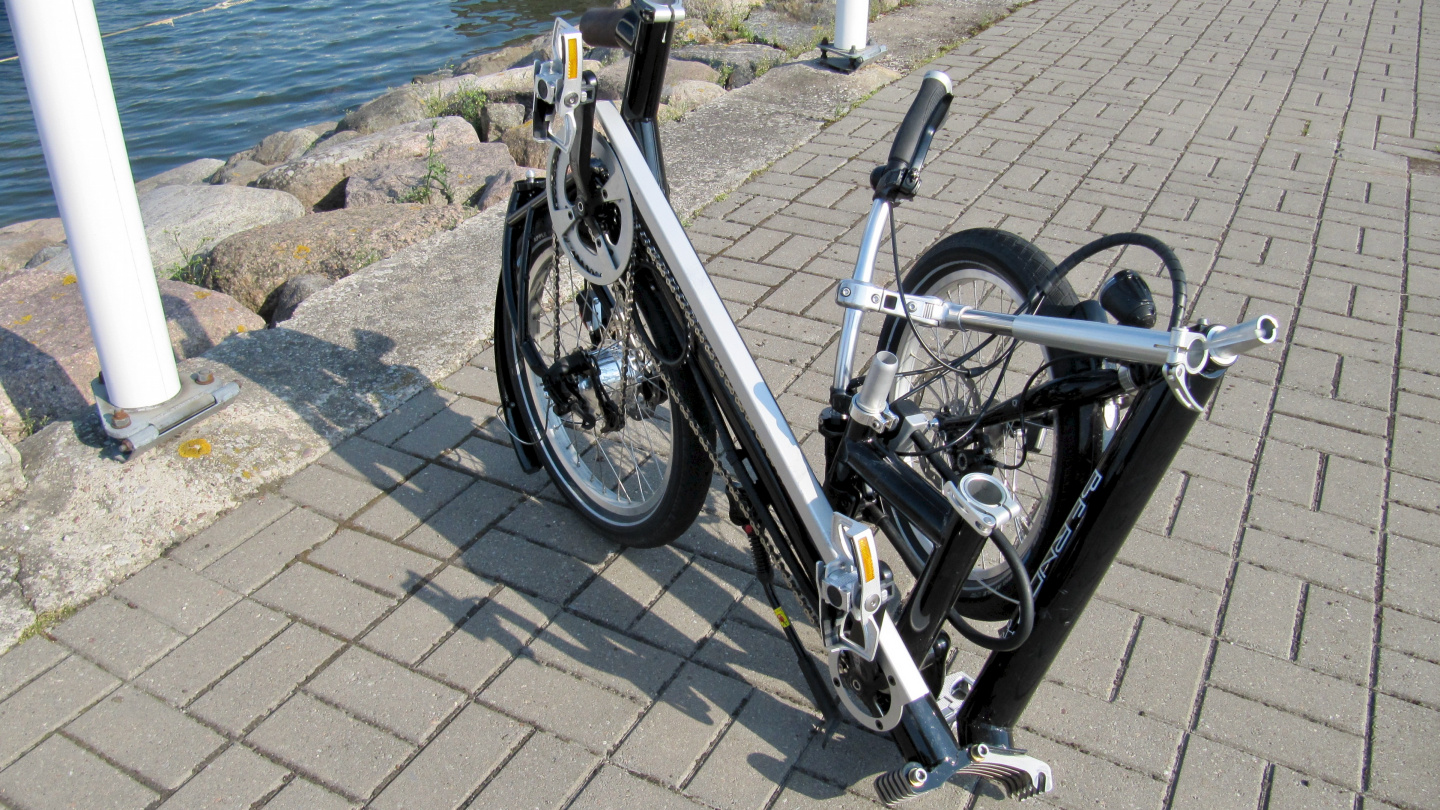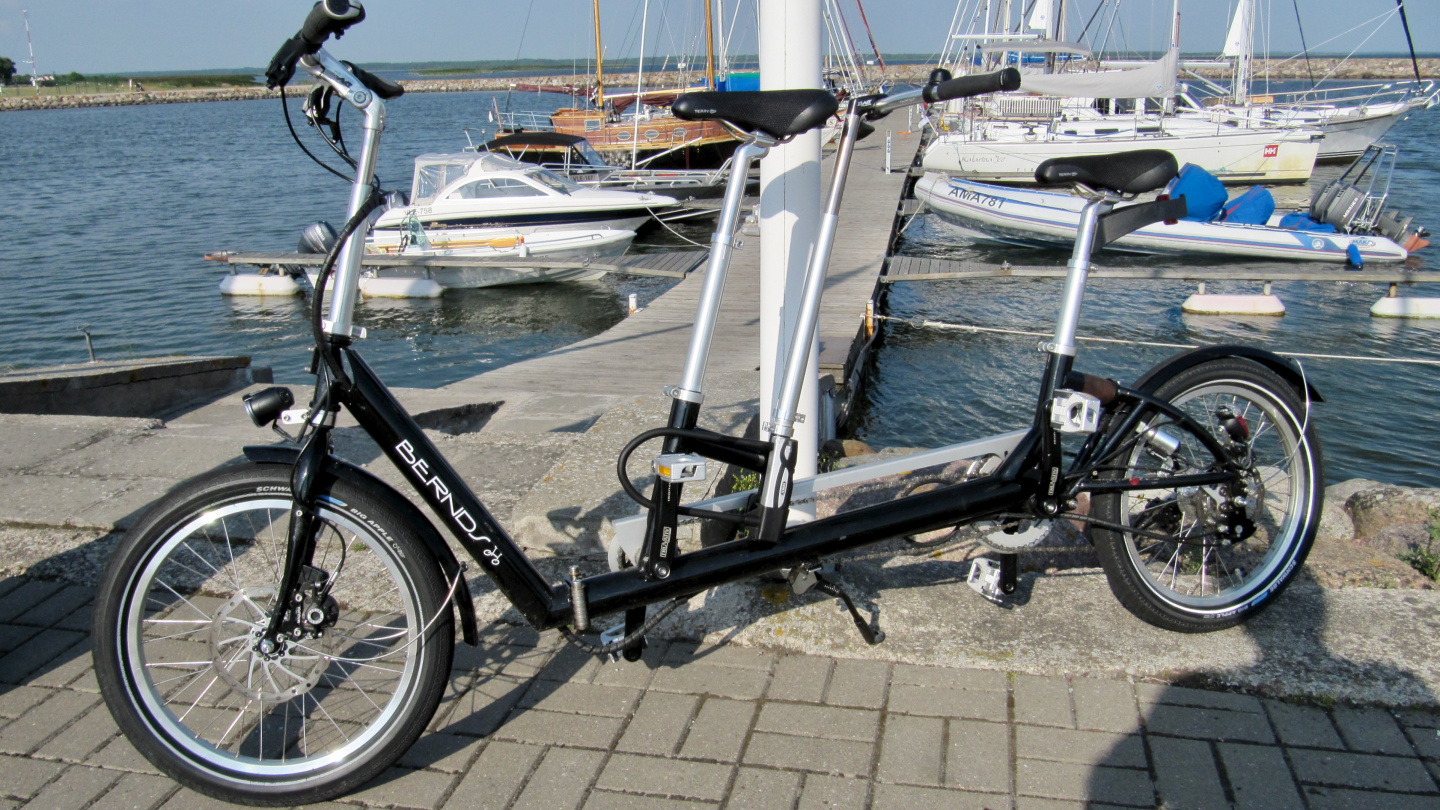 From Roomassaare is about 5 kilometres to the centre of Kuressaare. The cycle route goes past the airport and through a nice looking residential area.
Kuressaare was full of people because of the ongoing Kuressaare Opera Days and popular summer festival Rannapidu. Rannapidu is a rock festival with about 10 local bands not forgetting about food and drinks. Last time we were in Kuressaare during the Castle Days so we skipped the history altogether this time.
A second guest harbour is located in the city center next to the beautiful Bishop's Castle. This harbour is really a guest harbour because there were no local yachts. Most visitors came from Finland and Sweden and a few yachts were from Germany as well. We were glad we still chose Roomassaare as a marina for Suwena because we really like the active boating atmosphere over there.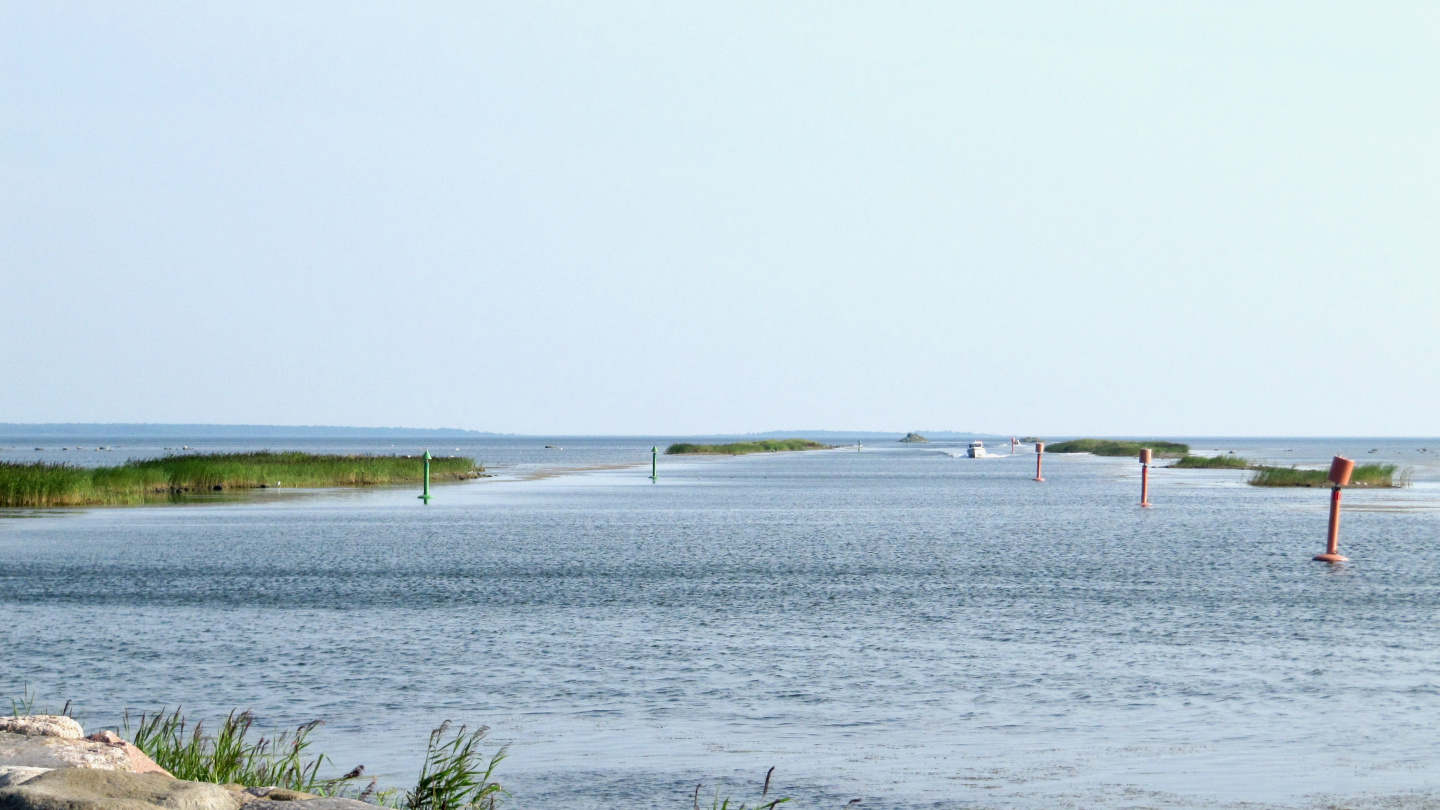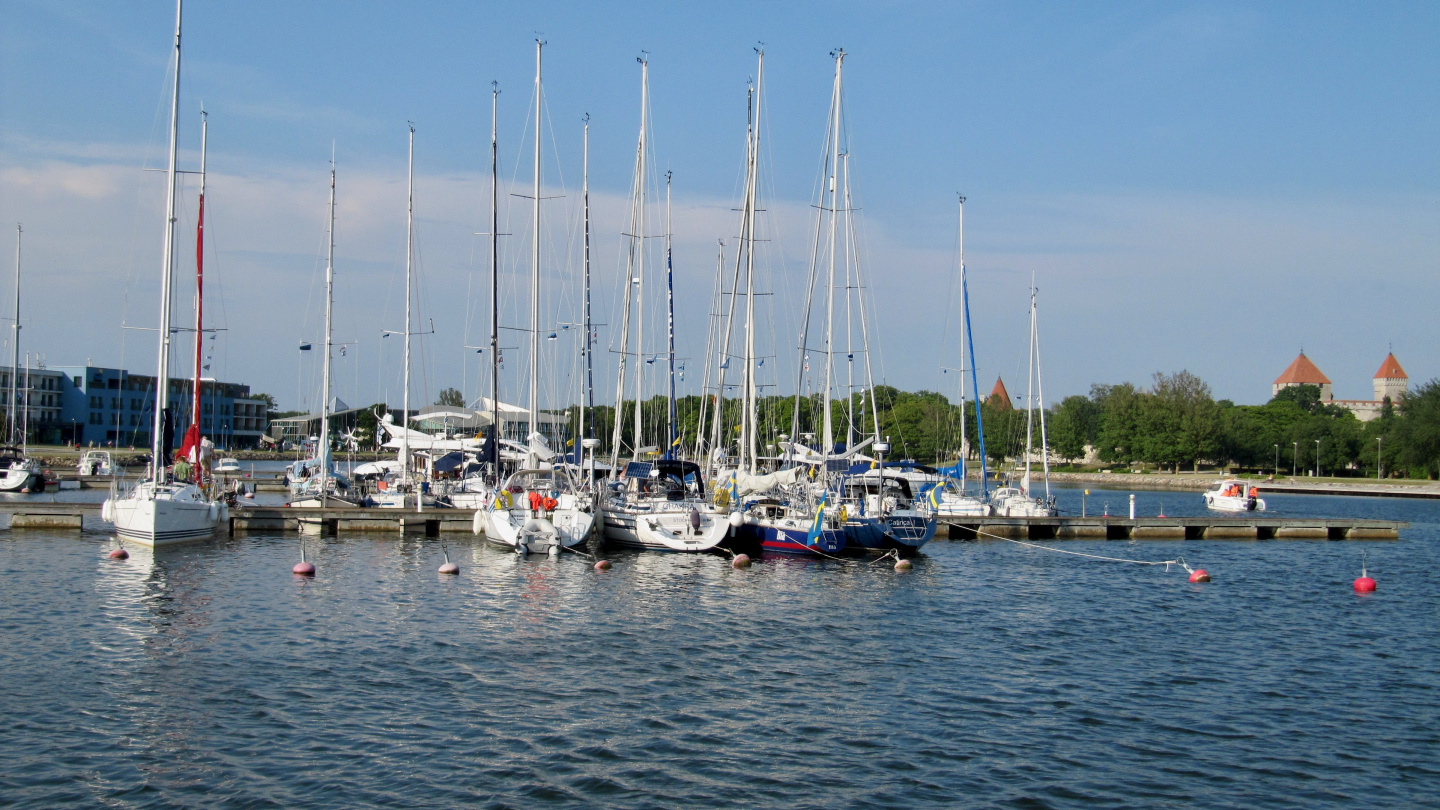 The only negative change in Roomassaare was that the harbour restaurant Roomassaare Kõrts has changed the owner. While the old restaurant served delicious food and excellent waffles the new Roomassaare Kohvik is having a diet. On a first day several dishes were marked as not available. While we ordered a waitress told that some other dishes are finished as well because only the owner has keys to the food warehouse and the employees can't access the storage while she is away – interesting. We did managed to order a tasty curd doughnuts for dessert.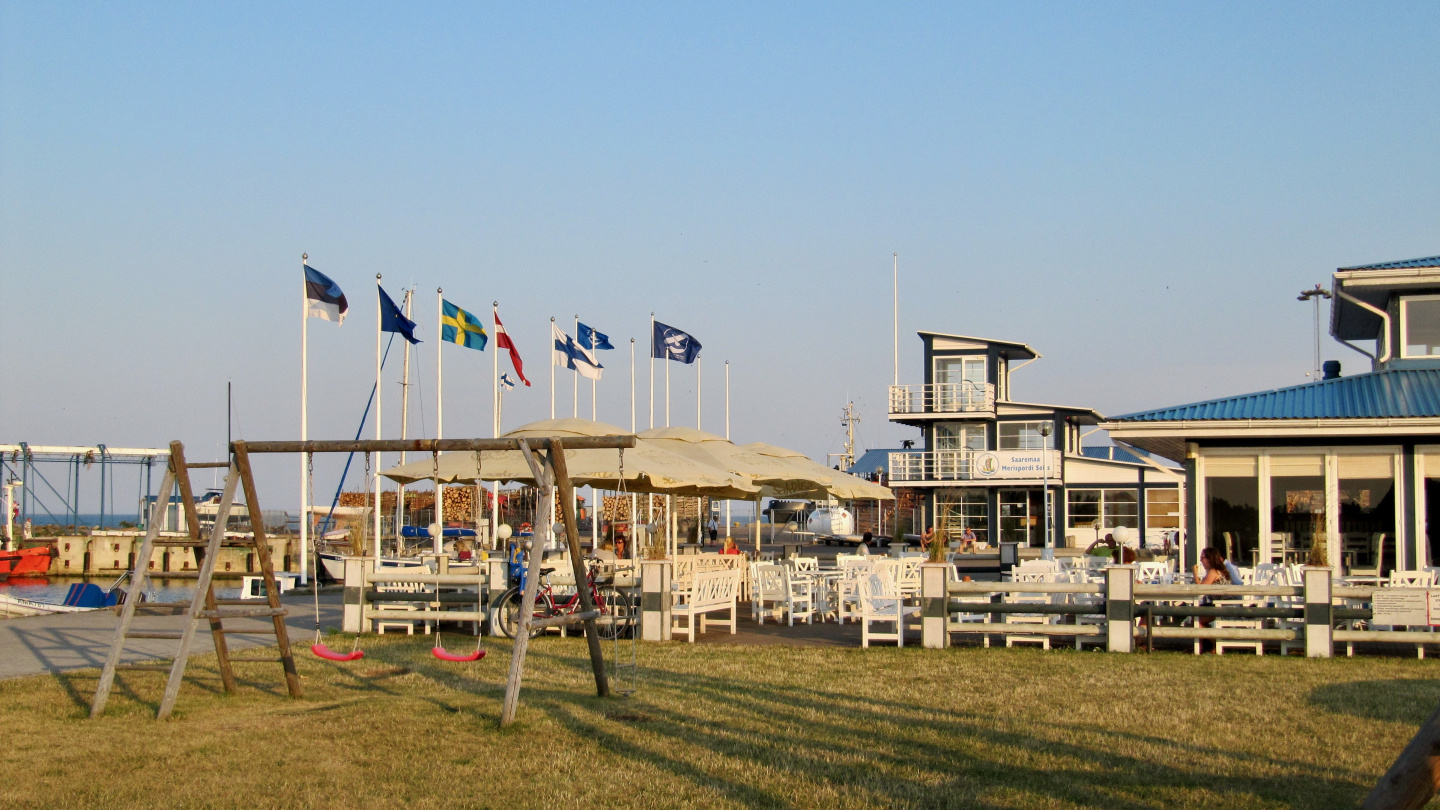 We also had a funny incident a few days later while Andrus went to the restaurant to order doughnuts for the afternoon coffee. Andrus: "Do you have a curd doughnuts?" The waitress shouted from the desk to the kitchen: "Do we have curd doughnuts?" The kitchen answered: "No, we don't have." To this the waitress did not comment any more. Andrus desperately asked: "When do you get the doughnuts?" The waitress dully repeated the question to the kitchen and she got a reply: "Immediately, if somebody orders." Andrus made an order and half an hour later the curd doughnuts were delivered to the deck of Suwena and they were delicious again.
Here is the new recipe for home cooks for testing.
Curd Doughnuts
Ingredients:
125 g curd
2 tbsp sugar
1 big egg
5 tbsp milk
1 tbsp grated orange or lemon peel
200 g flour
0.5 tsp baking powder
oil for cooking
powdered sugar
Directions:
Mix egg and sugar until creamy. Add curd and baking powder mixed with flour in turns with milk. Heat cooking oil. Take small balls of dough with teaspoon dipped in the hot oil. Use other spoon to push the balls into hot oil. Cook until the balls get a golden color. Raise the balls on top of sieve and sprinkle with powdered sugar. And let's enjoy!
Roomassaare and Kuressaare of Saaremaa 21.7. – 24.7.