Last Saturday when we were walking back to Suwena enjoying the lovely summer evening, Andrus recalled how he was "driving" around Roscoff on Google Streetview three years ago while pondering would this be a suitable location for wintering Suwena. Last two weeks we have been busy preparing her for the summer and it was time to reward ourselves for completing all the chores by having an unbelievable delicious seafood pizza in Marie Stuart pizzeria. We enjoyed every bite, as soon it will only be a memory after leaving Roscoff soon behind.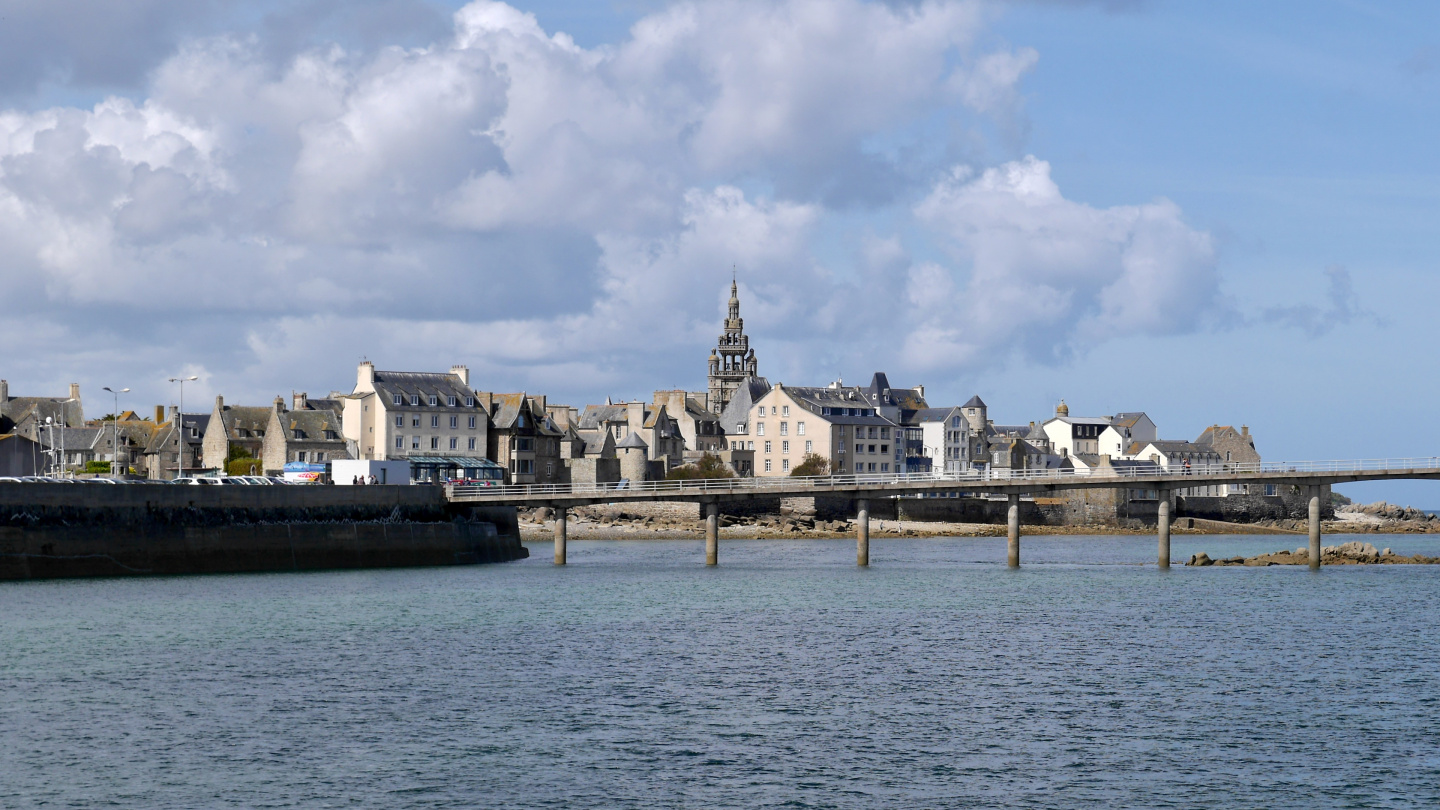 Roscoff turned out to be an excellent location. The marina has rather new, very strong pontoon berths. The swell enters the harbour only during the north-east storms. Our lines had survived from wintering in good condition. Of course we had protected the mooring lines with rubber hoses both at the cleats on pontoon and on Suwena's line guides. Last fall Andrus cut one-inch thick water hose to pieces for protecting the lines and they have worked rather well.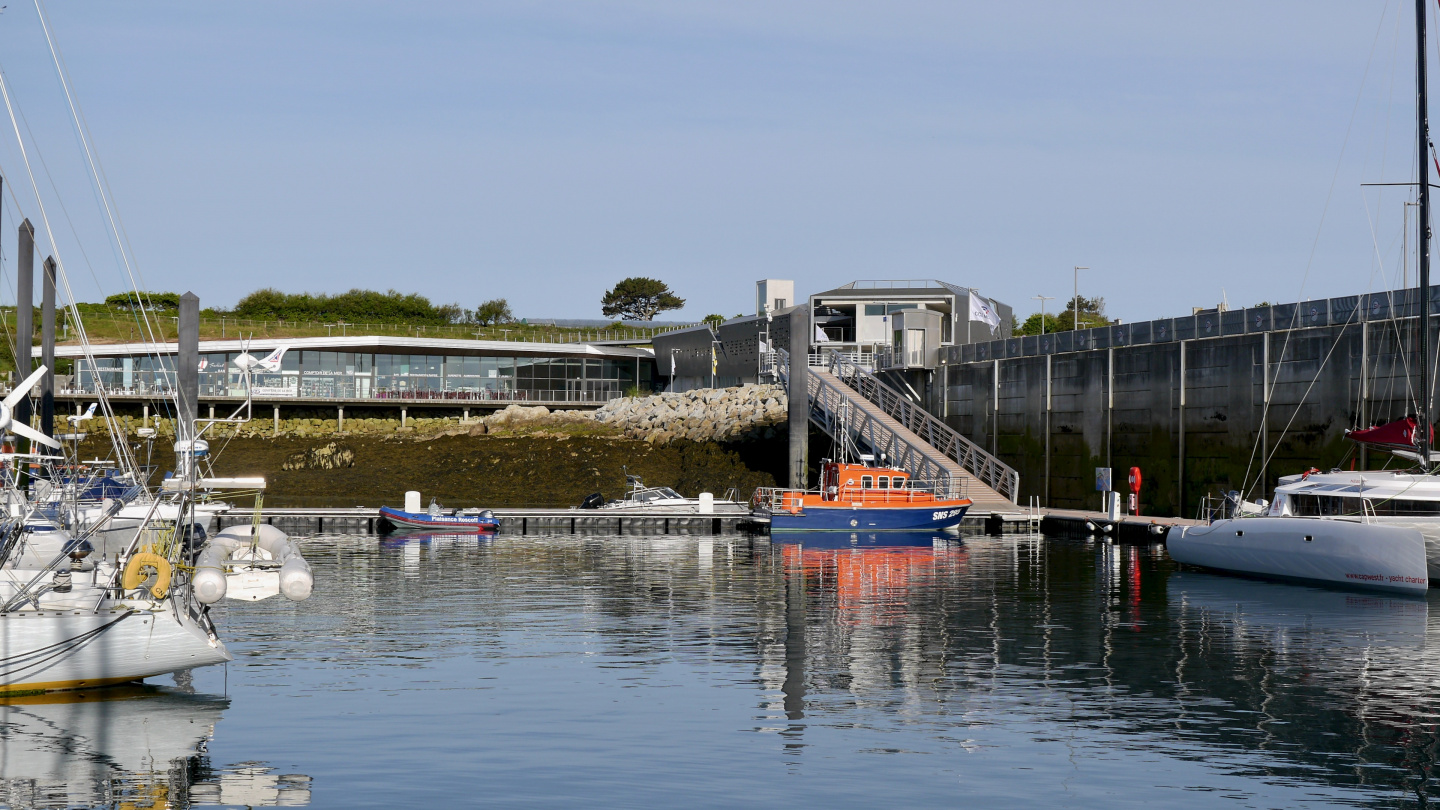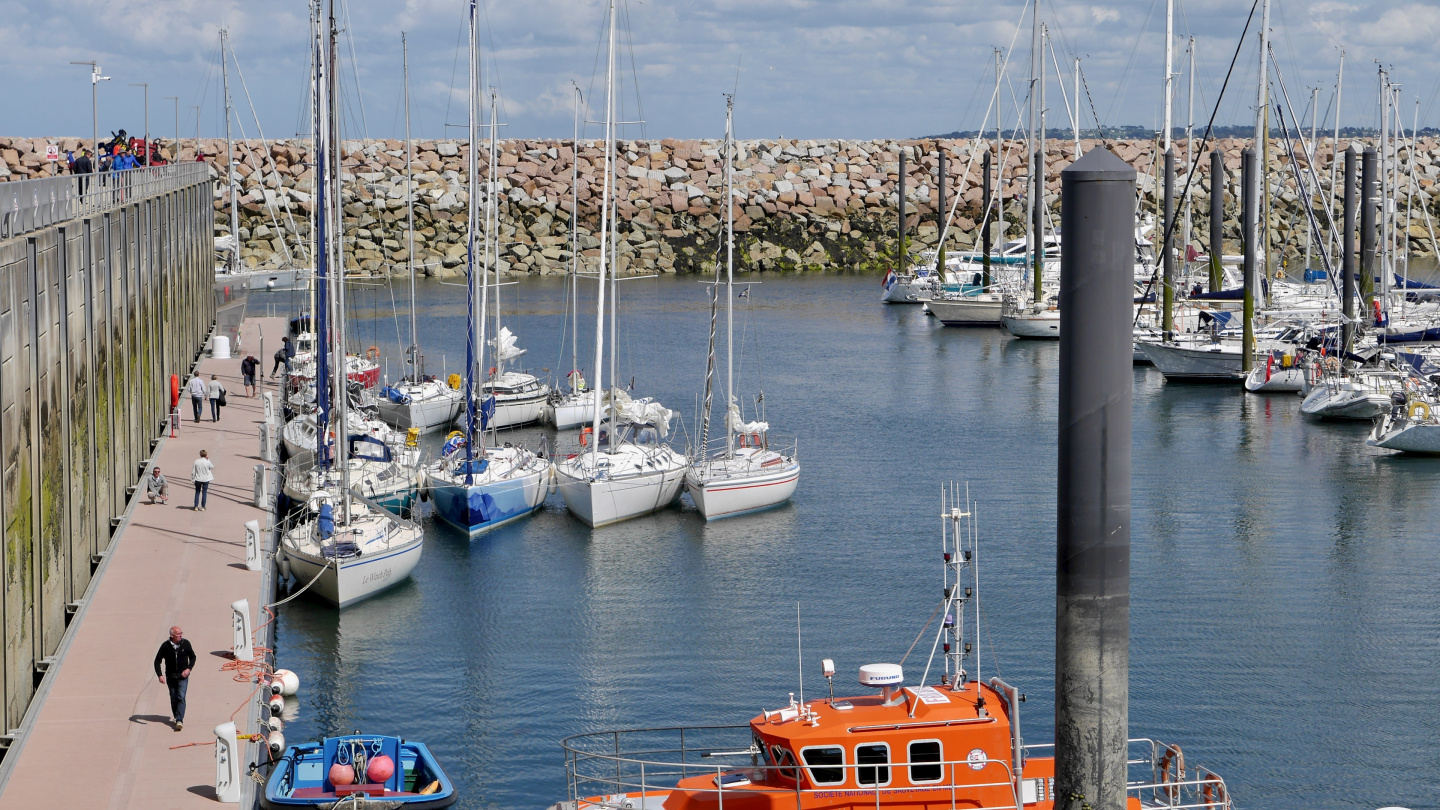 We kept Suwena in water for the whole winter but still the deck was in rather good condition, not too dirty. Of course there was some green growth on the teak but after treatment with Patio Magic it was like a new again. Also interior was completely dry. It rains a lot and winter gales are common in this area but you wouldn't notice she have been in the water all the time. We had closed the boat as tightly as possible even closing all heater outlets and we left dehumidifier into the galley's sink. The boat was even drier than during the summer!
The staff at Roscoff marina is really friendly and fortunately we could use English as our French is non-existent beside a few words. The facilities are also very good. Clean showers and toilets are always important for boaters. There are also several good size washing machines. Washing Suwena's lines was effortless if you do not count pushing the cart full of lines uphill during the low water 🙂 Btw the linen washing bags with zips for Suwena's lines are just perfect. Many thanks for Mari!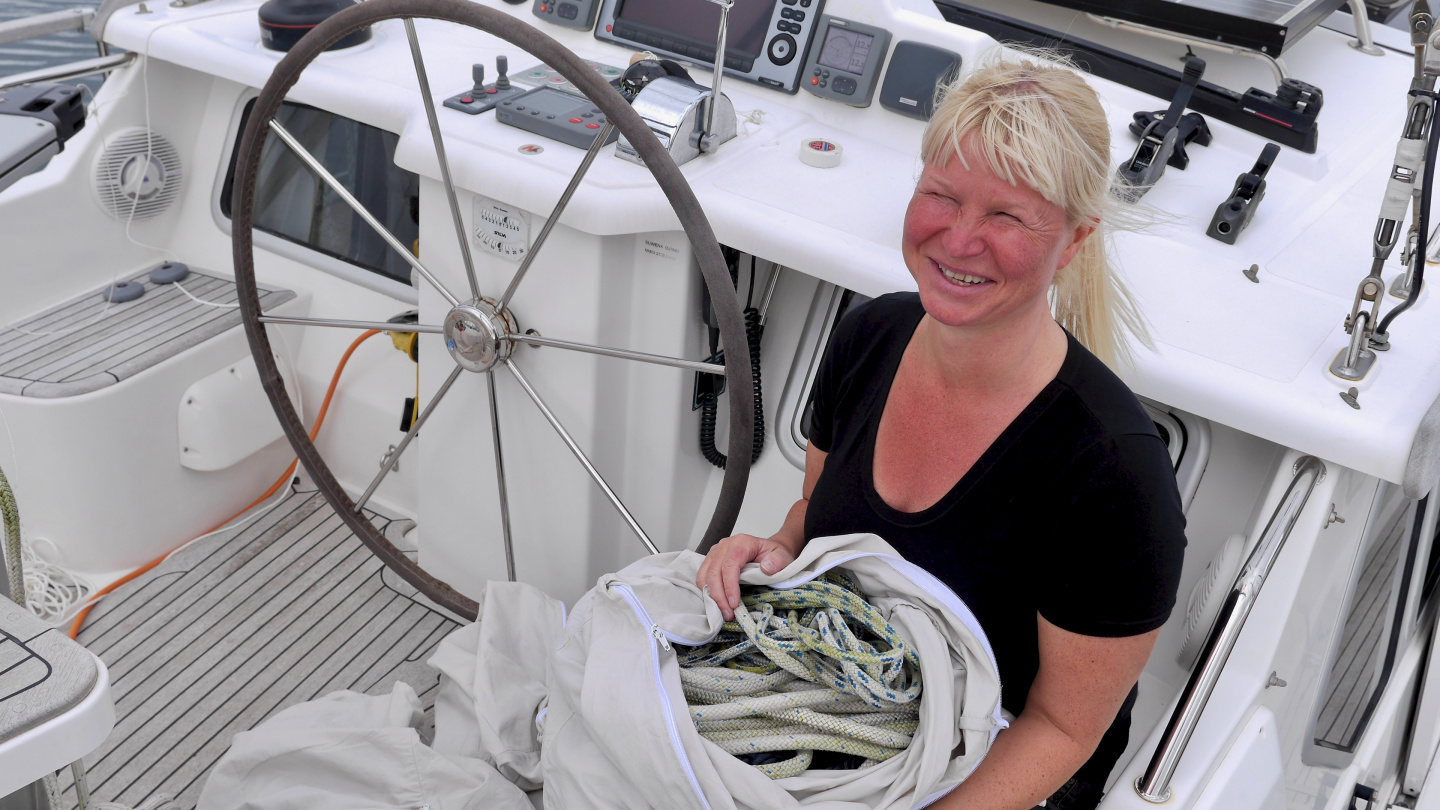 During both the springs we have lifted Suwena to the hard for a few days. The travel-lift service in the harbour was very professional and everything was always on time. Only surprise for us was that the bottom wash was not included. Everywhere else the washing has always been part of the lift out, however here you have to get it from somebody else unless you have a pressure washer yourself. We already have way too much different devices onboard and we do not fancy carrying pressure washer around.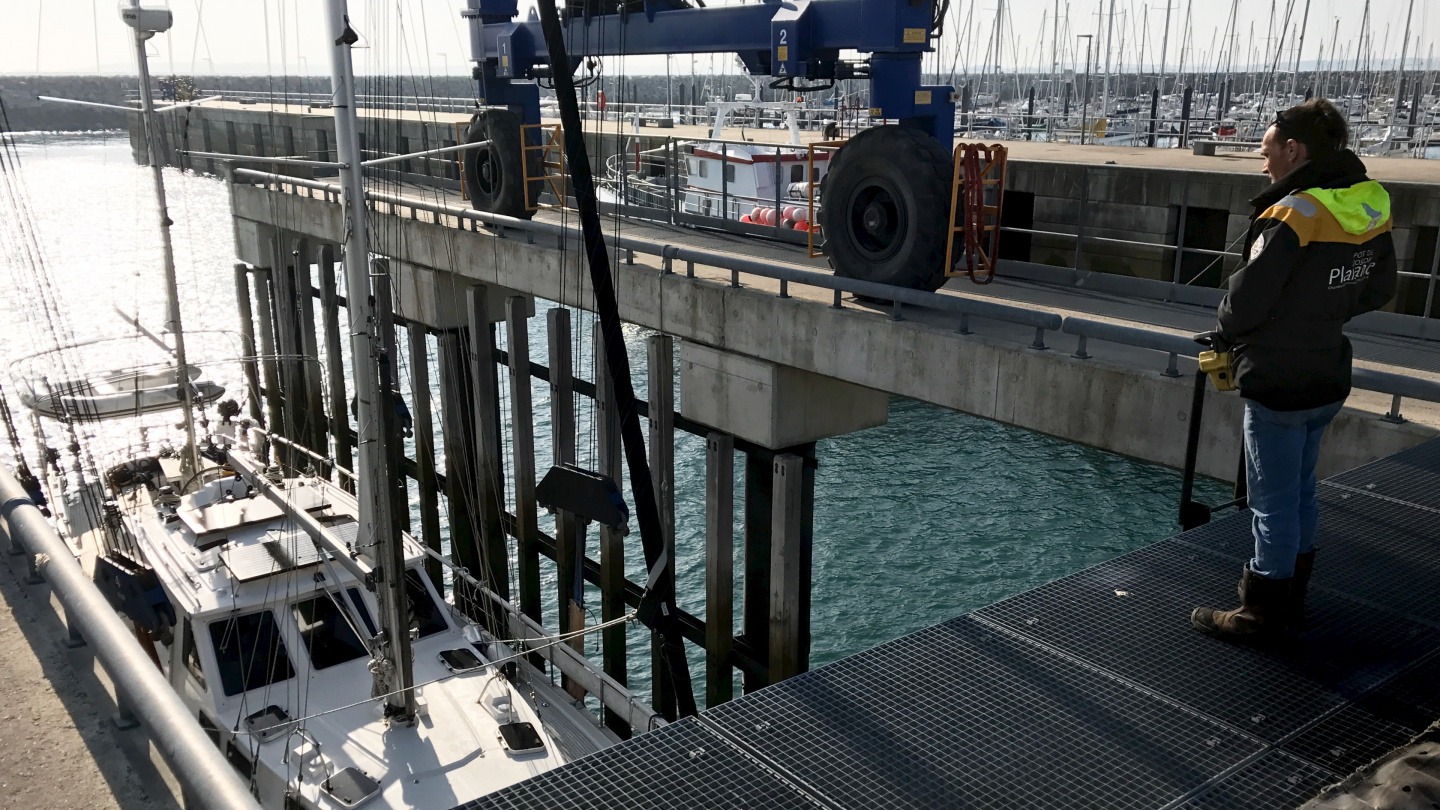 It helps to shorten the endless queue of chores that there are two chandlers in the Roscoff marina and both of them are selling a little different stuff. Service was good and our orders were processed quickly. Only thing was that not all of our spare parts arrived before our departure, you can't always win!
We left our liferaft for servicing during the winter and expected it to be waiting for us when we returned to the boat in May. This was not the case, spare parts for this model of Avon liferaft were not available anymore and it become unserviceable overnight. There was no other option than to fork our some hard currency and get a new raft. This time we bought Sea-Safe liferaft. We chose the model which is self righting in case it opens upside-down in the water.
Our spring chore list was quite long. It included things like washing and polishing the boat, engine maintenance, checking the rig, sails and onboard equipment, cleaning all cupboards, washing the lines, fenders and dinghy etc. – just to mention a few.
Fortunately all onboard equipment seemed to survive the winter. Only the wind sensor that had broken already last summer was still waiting for repairs. We could see the wind speed but not the direction. Andrus has already checked the wiring on previous summer and it should be fine. He has also cleaned the corrosion from the connector on top of the main mast. It seemed that the problem is inside the wind transducer. Raymarine is selling only new complete transducers costing about 350 €. After searching in internet Andrus found somebody in the UK selling Raymarine spare parts on eBay. The replacement circuit board cost only 100 €. On the first climb to the main mast Andrus fetched the wind transducer and replaced the circuit board. On the second climb he really hoped that the problem was in the board as otherwise it would be much bigger project. Yeah, now we have a full wind data again. Even if the board nor packaging had Raymarine logo it looked like original and it's functioning excellently.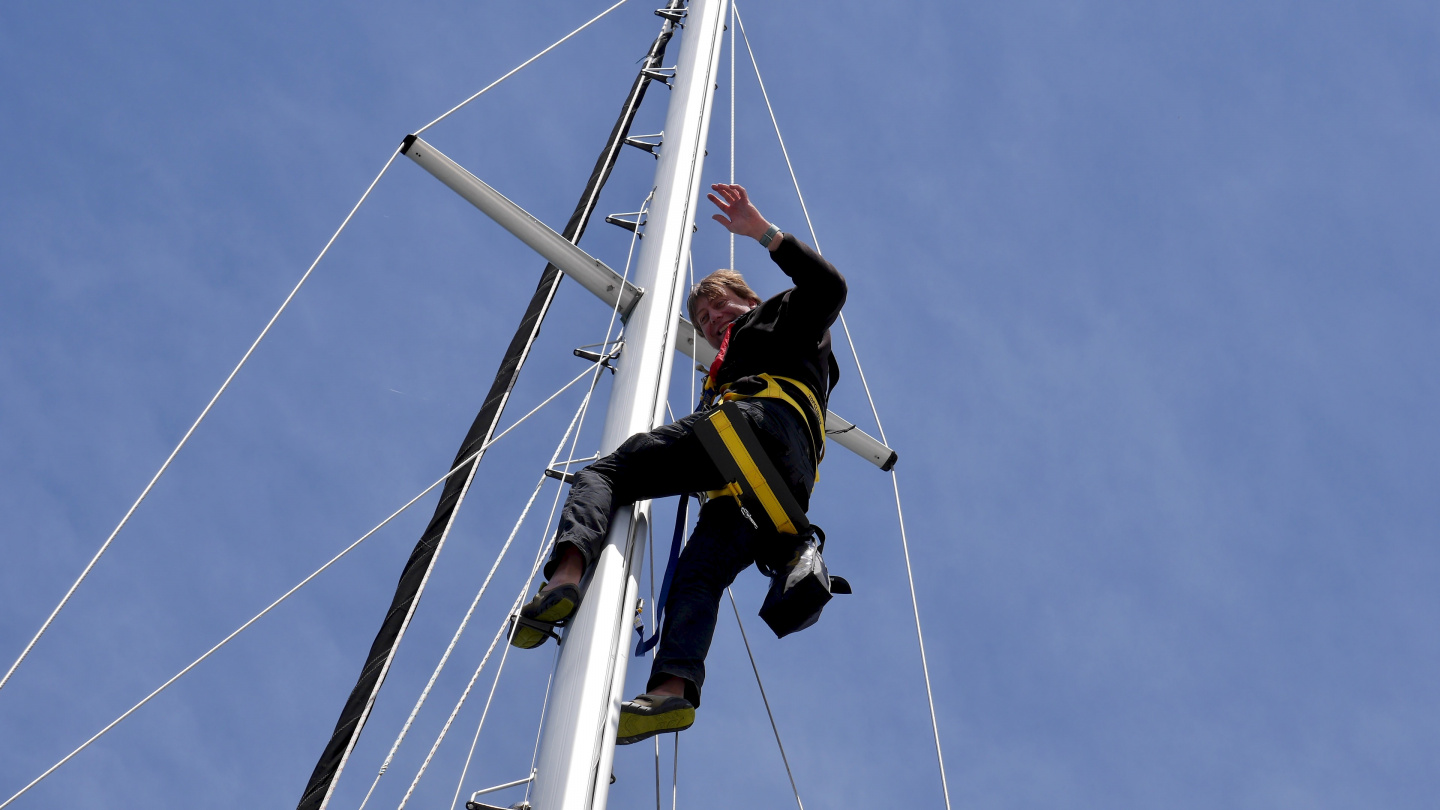 There is a ferry port next to the marina with regular service to the UK, Ireland and Spain. However the marina is behind the second breakwater and thus ship's wake do not enter at all. The ferry port livens up this small town quite a bit. Roscoff like other coastal towns in Brittany are French holiday places. For example there are countless holiday rentals everywhere. Even if Roscoff seemed quiet on Streetview and there are only 3600 people living there it is still quite alive with all the crêperies in the center.
There is a small supermarket about 2 km from the harbour and of course a few bakeries as we are in France after all. More shops with hypermarkets are in the nearest town of Saint-Pol-de-Leon that is 5 km from Roscoff. We rented a car for the spring period. It helps managing all the spring maintenance and getting spare parts, not forgetting bunkering of Suwena. We usually fill her with food supplies for about a week so in case we stay at some anchorage for a longer we're in no hurry for reaching grocery shops immediately.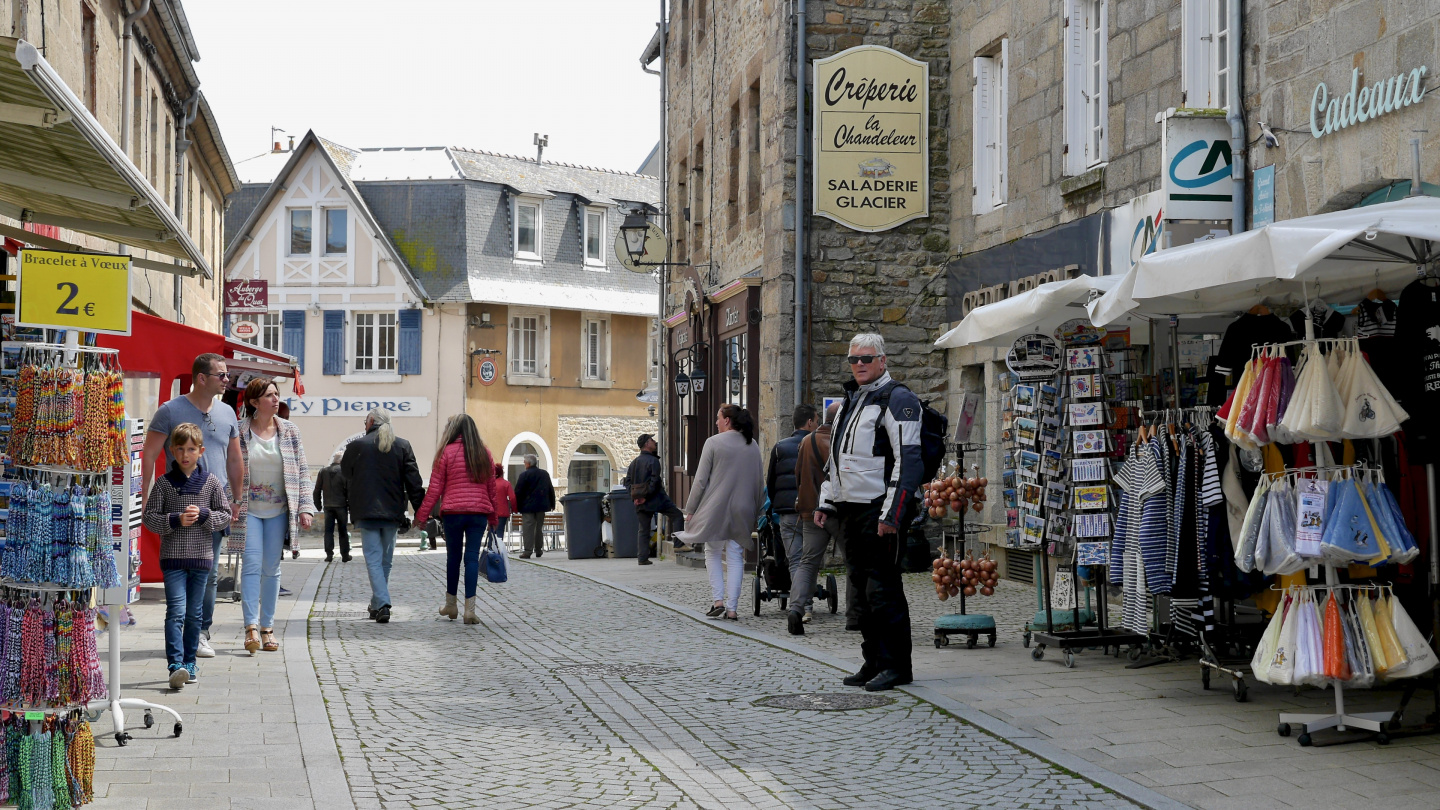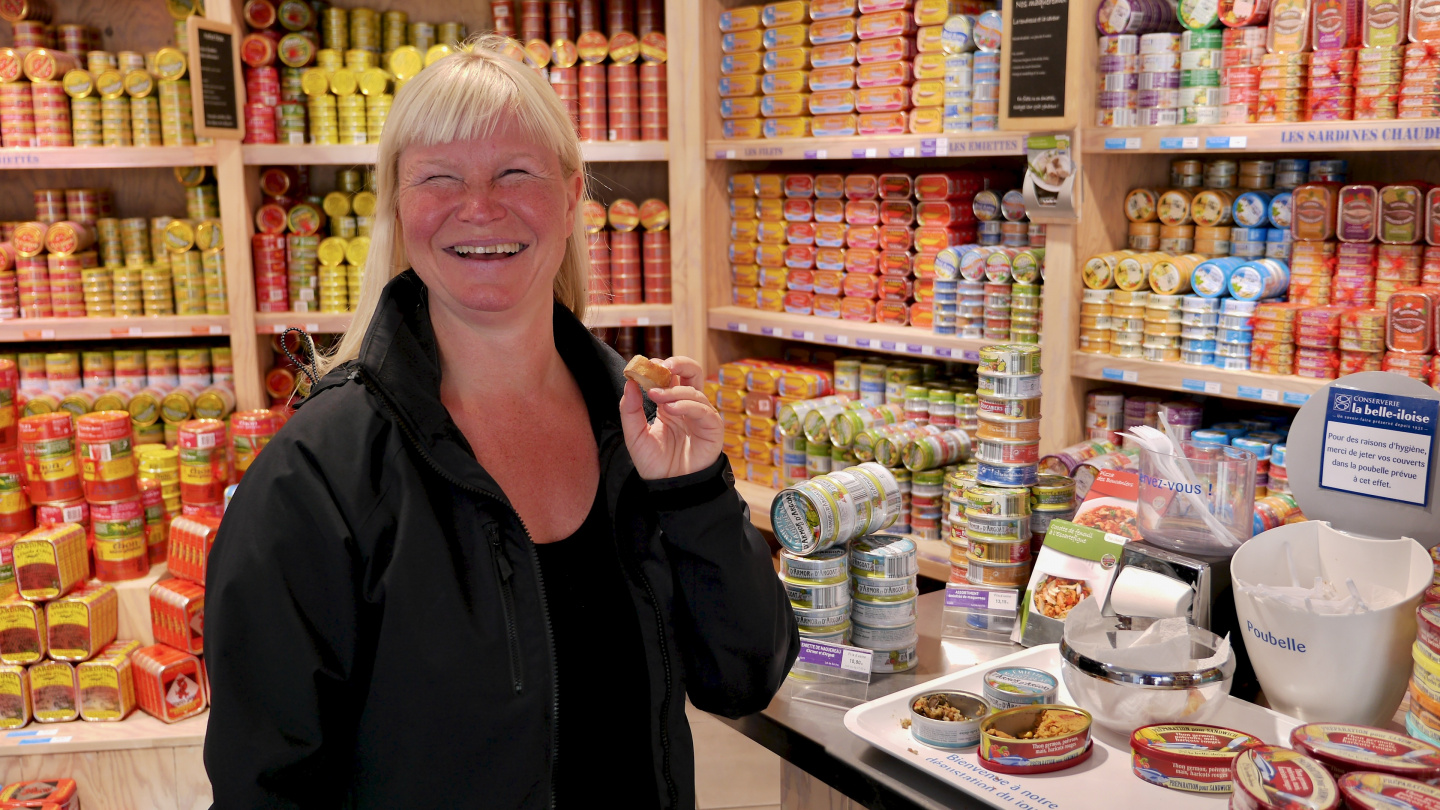 Always when we're replenishing her stores we remember our spring in Kappeln. We were just carrying the whole summer's supply of toilet paper to Suwena and a fellow boater at the neighbour berth asked, "Do you have diarrhea?" After getting a carload of stuff onboard we still have to find storage for each container and bottle. I was joking to Andrus that "At least we have quite a few vegetables. Do you remember the Germans in Troon when they were pushing a cart full of beer to the boat and there was one huge watermelon on top of the beer cases?" The German guy just grinned and said to us: "This is our vegetable."
There is also an old harbour in front of the town center. The new marina is a few kilometres from the center next to the ferry port. The old harbour dries during the low water. It is also a nice way to visit Roscoff if you can leave your boat standing on keel leaning to the quay.
Suwena is now clean and tuned, ready for the adventure on the coast of Biscay. When letting go the lines on Monday morning with the Sun warming nicely it was time to wave goodbye to Roscoff and the north coast of Brittany.