The weather forecast was showing cooler weather with some showers. We had an appetite for chilling out for another couple of days. The river Odet located 12 nautical miles north from the Glénan islands looked appealing. For sure it is always warmer inlands than at sea.
When slowly navigating out from the Glénan islands there was suddenly a call for Suwena on channel 16 in Finnish. S/Y Ilo had noticed another Finnish flag. It was nice talking with a Finnish crew sailing in these waters. What a rare event indeed.
It have been said that the river Odet is one of the most beautiful rivers in France. There are two marinas at the mouth of the river: Benodet on the eastern side and Sainte-Marine on the west riverbank. Both the marinas had visitor's pontoons and mooring buoys laid out along the river. As the river was supposed to be beautiful we were interested in a mooring at a quiet river bend. We found one after passing both the marinas and under the bridge.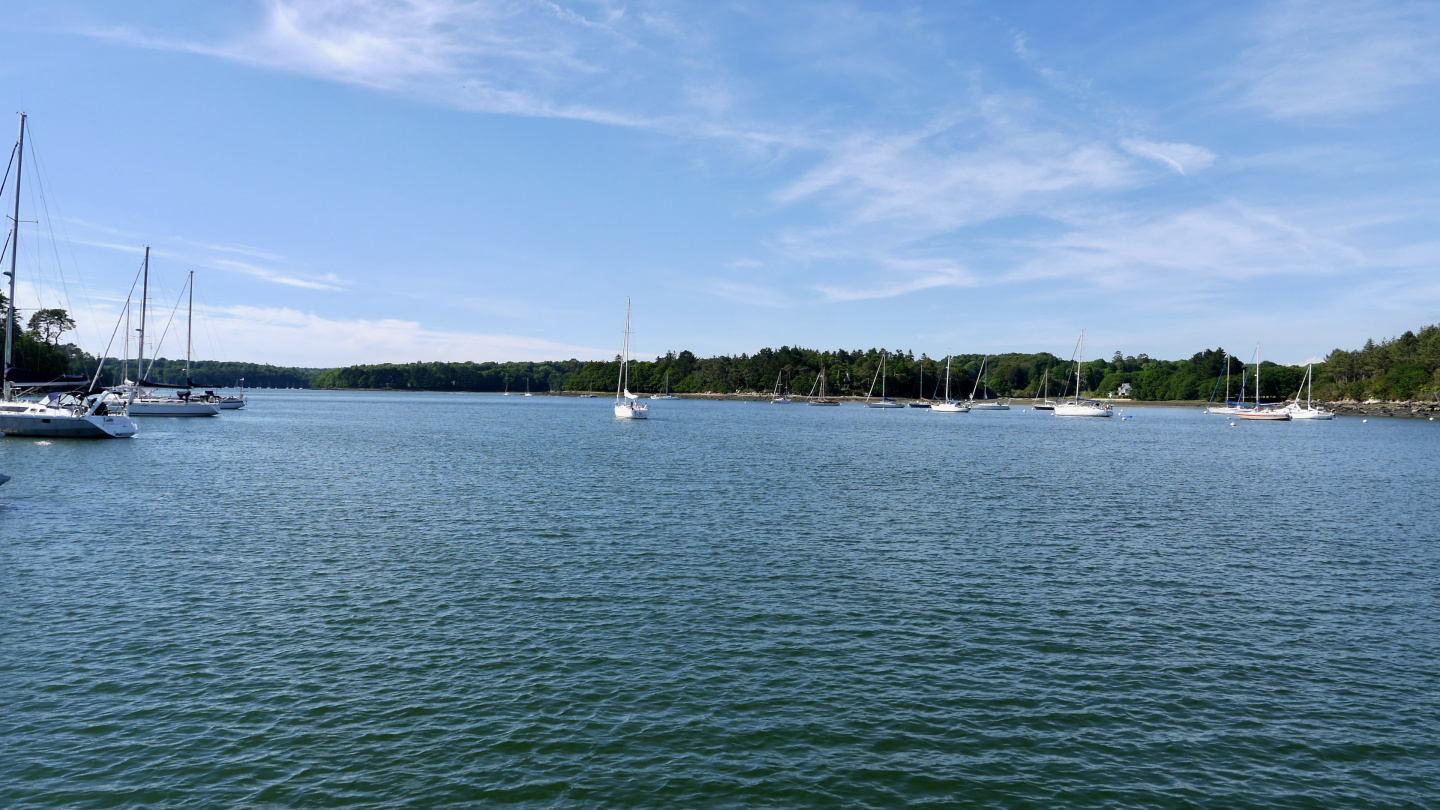 The mooring was really tranquil. The dense forest started on the riverbank, birds were singing and every now and then there was a fish making a flop in the air. Time was passing slowly as we were relaxing in sunshine between the showers.
We took our dinghy and went exploring the towns on both sides of the river. Saine-Marine is a traditional fishing village with few restaurants and Benodet is a small town with a waterfront promenades. We were really happy that we chose peaceful nature at the mooring instead of either of the marinas.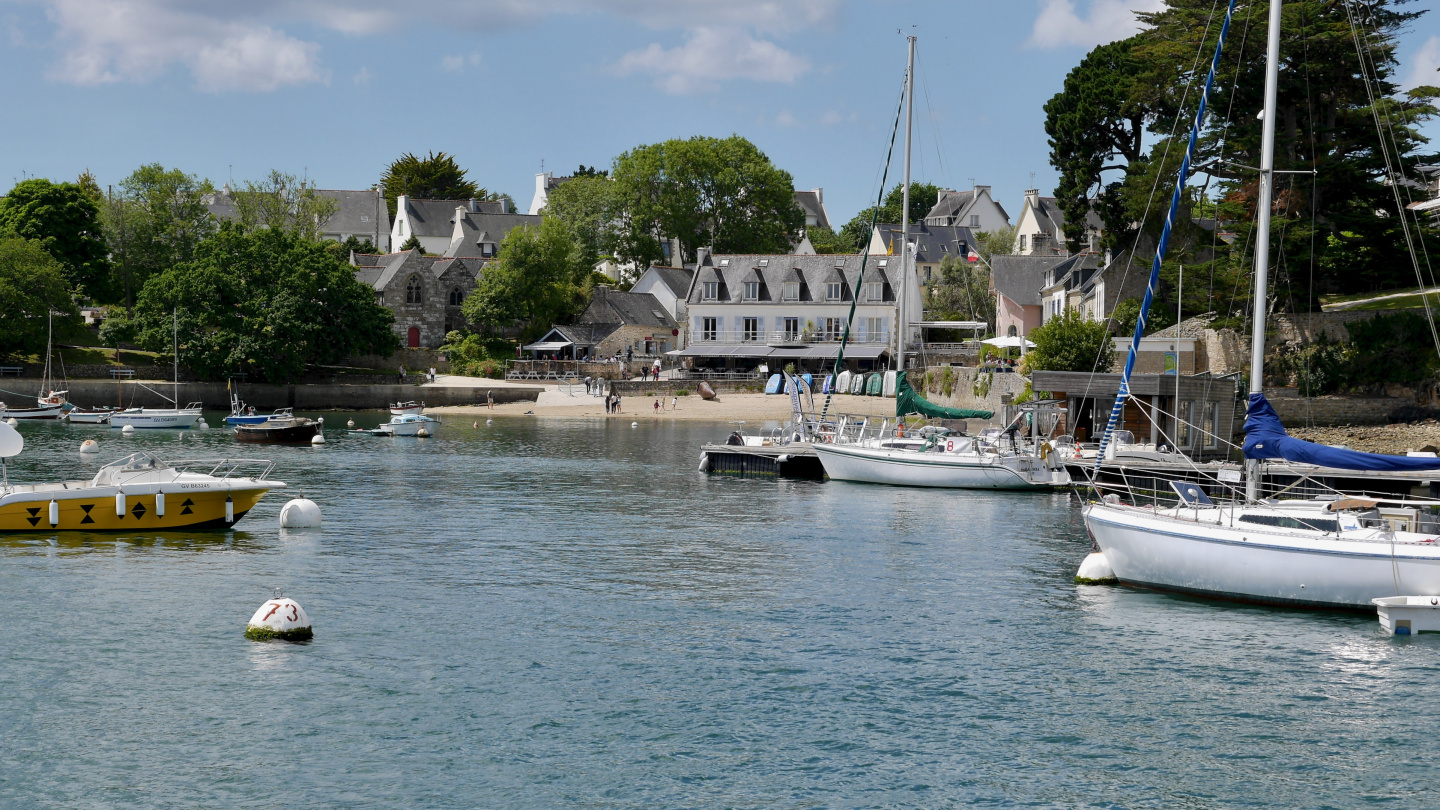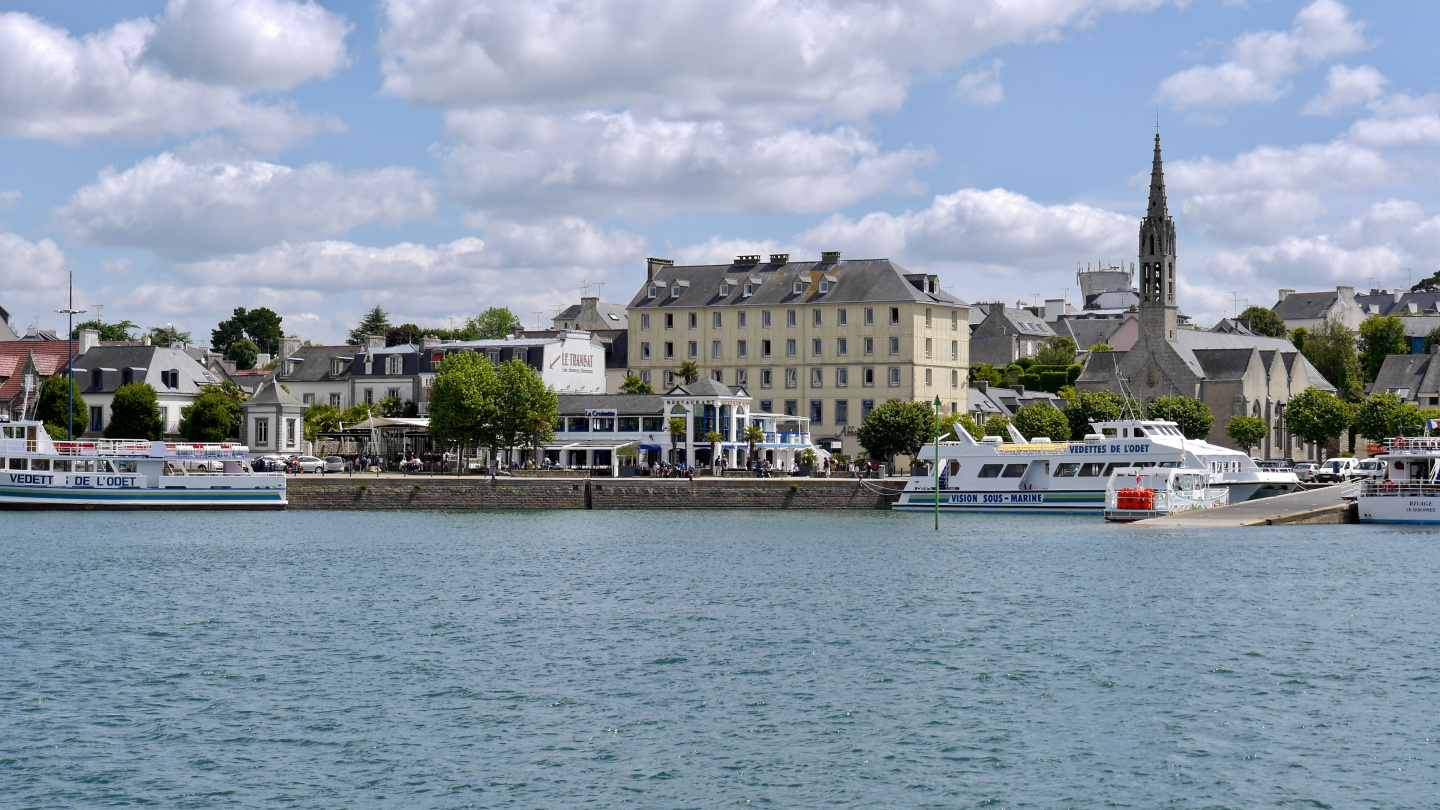 Several vedettes were passing Suwena ferrying tourists upriver on day cruises. From this we also got an idea to make a river cruise of our own before continuing our journey.
From our anchorage there would have been 8.5 miles to the next bigger town of Quimper. The boats with masts must stay at the anchorage about half a mile before the town because of the low bridge. We turned our bow back towards the sea a few miles earlier and enjoyed the river scenery once more.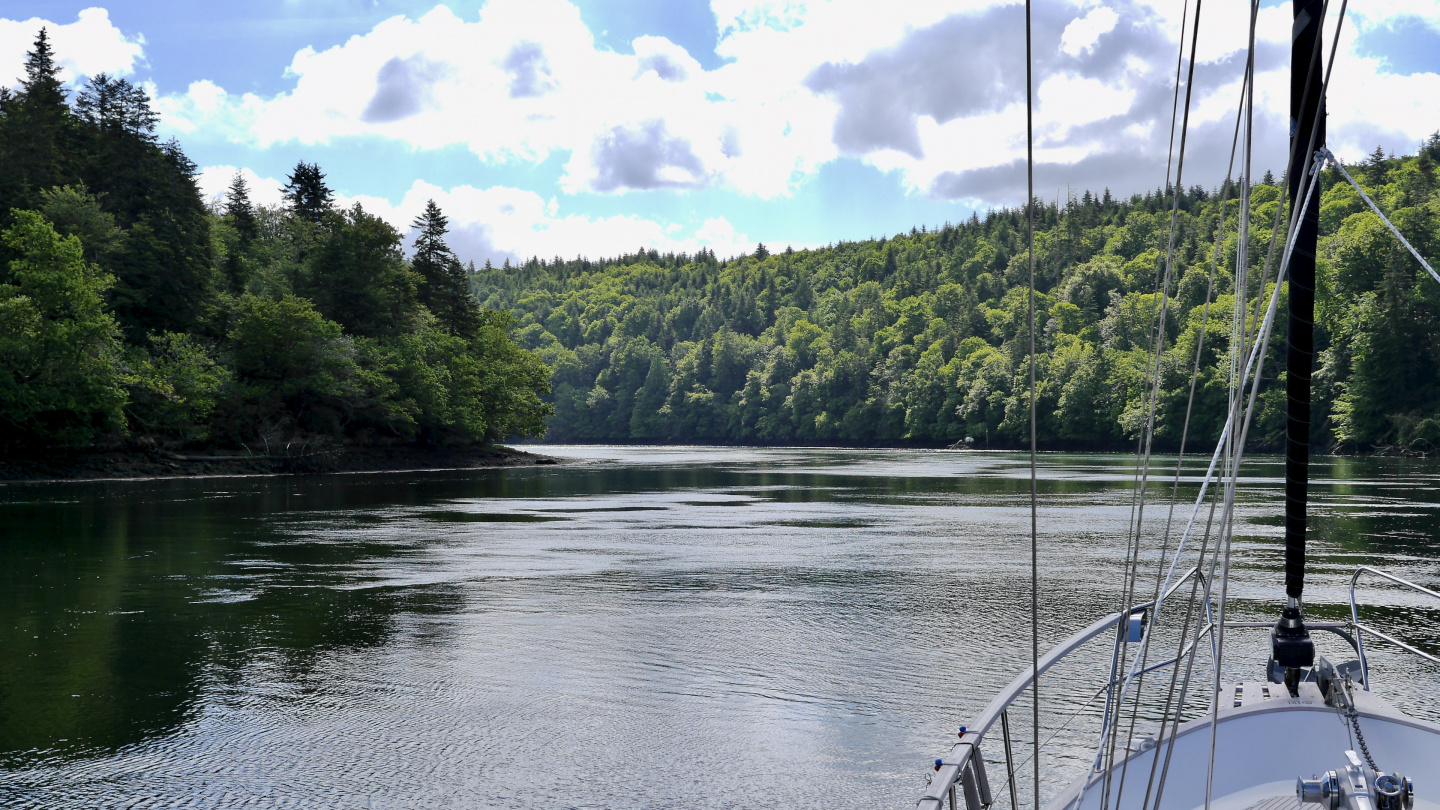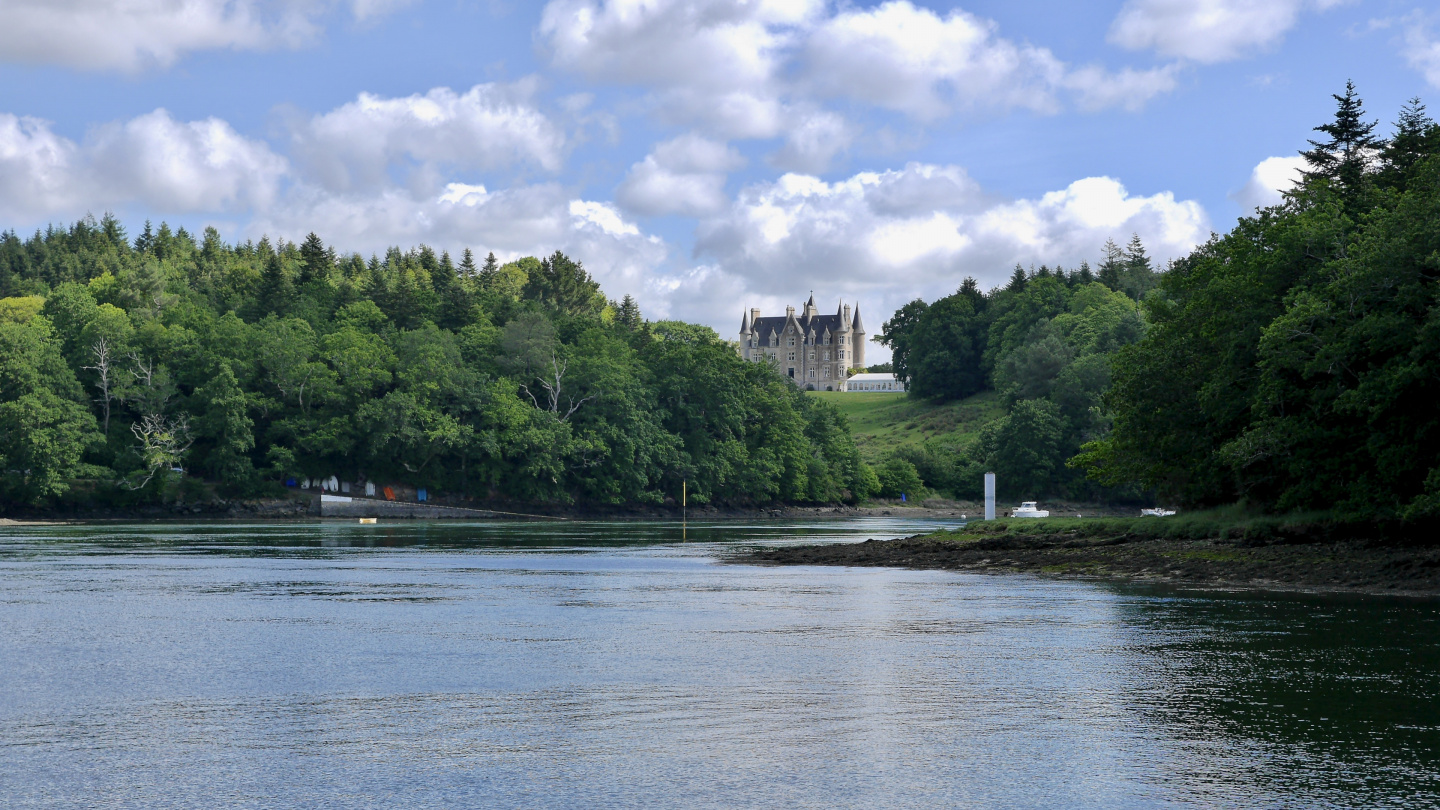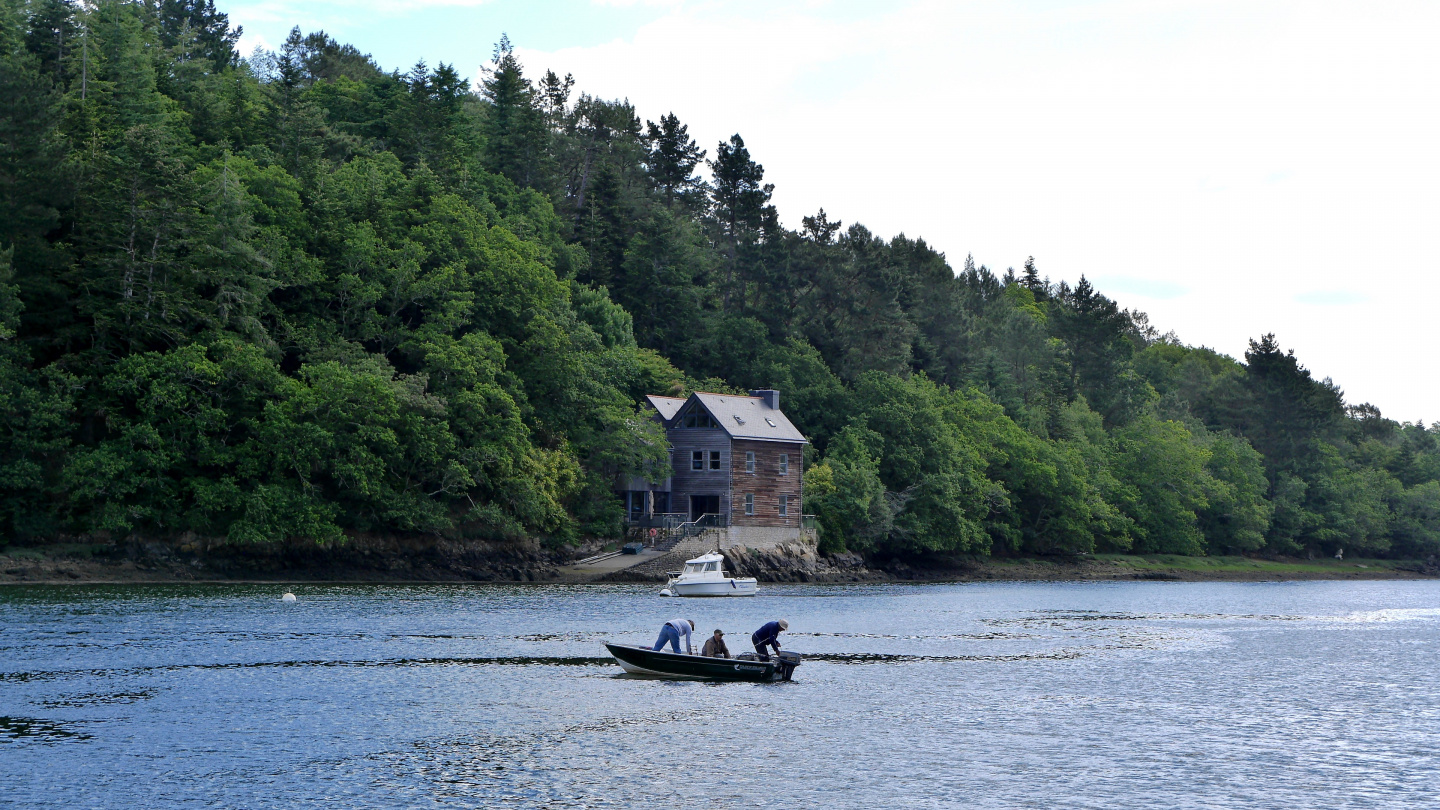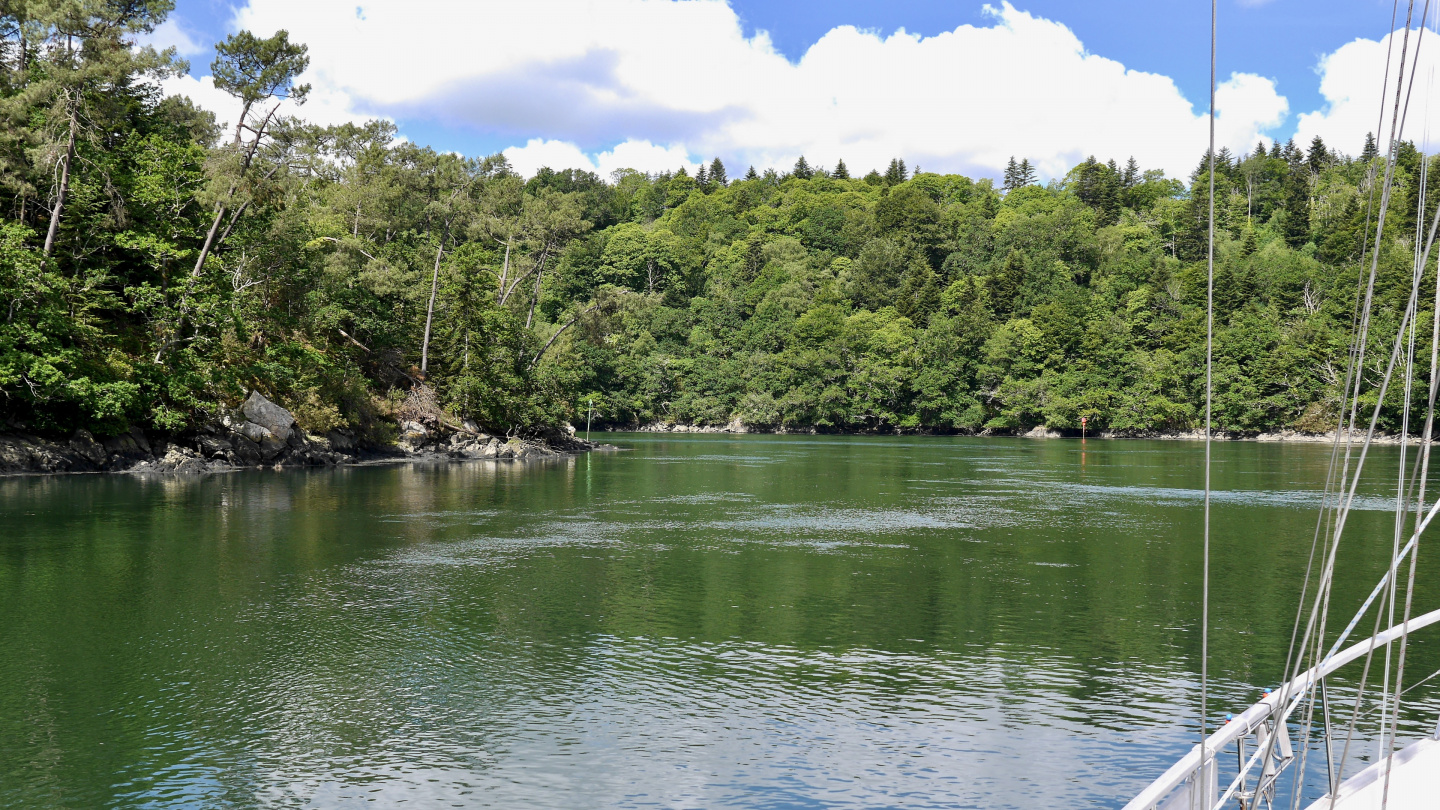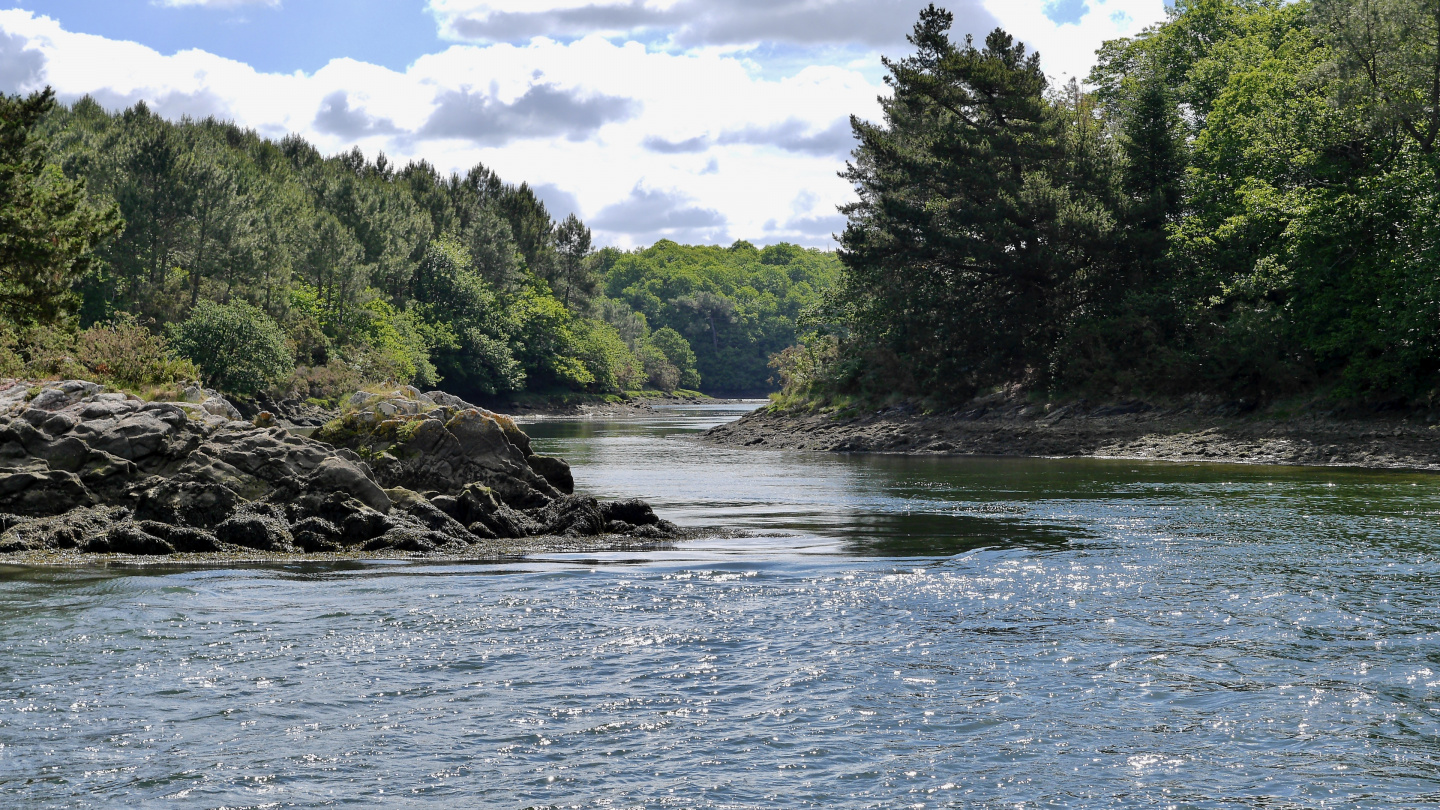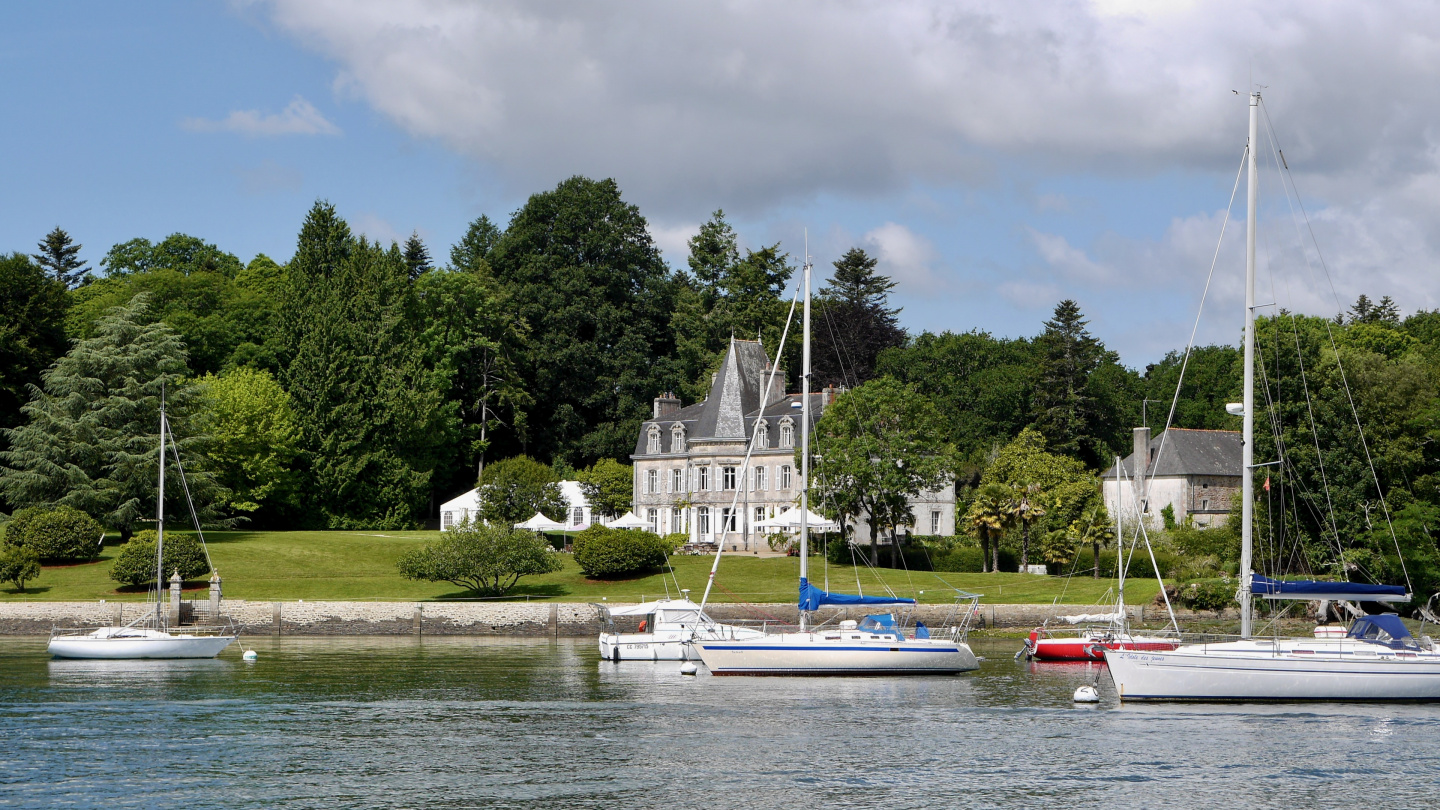 There were others enjoying the river as well. Smaller boats were used for fishing, tourists spent time on cruises, canoeists were training in kayaks and other boats were just going both up and downriver.
There were several really beautiful anchorages on the river that the pilot book recommends as well. We were close to anchoring again and staying on the river but Concarneau was already waiting.
Sainte-Marine and Benodet 1.6. – 3.6.