The name of our boat is Suwena. We found her name by chance in Phuket, Thailand. As we were ordering a seafood pizza in a seafood restaurant Andrus saw a waitresses name on her name tag, Suweena. We had just discussed about our upcoming boats name and it immediately felt the right name for our boat.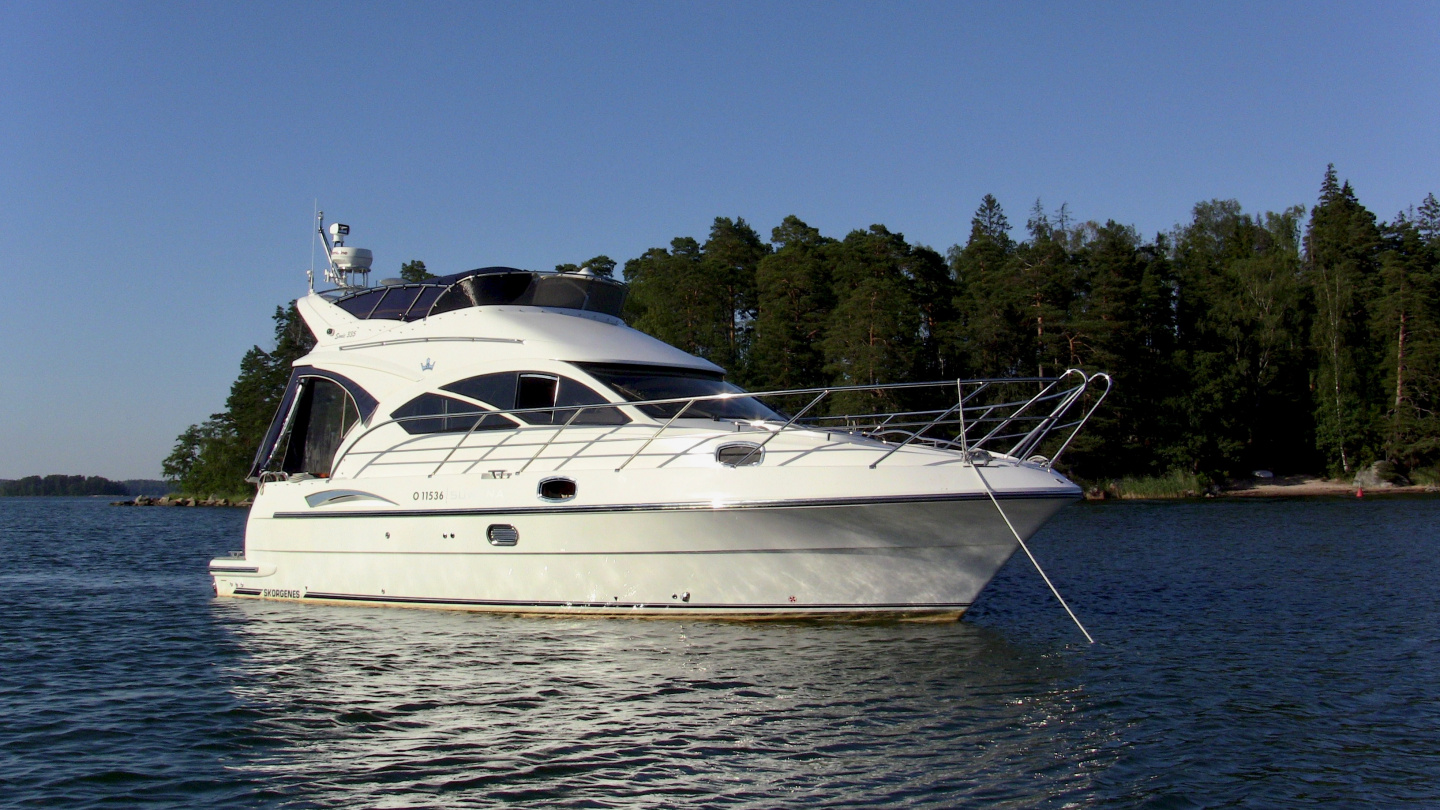 We liked the name because of its soft sounding and especially since it reminds one Finnish word (suvena) which means during the summer. We are living in north of Finland, so we really can use our Suwena only during the summer.
Suwena is 34 feet, fly bridge, planing cruising boat. Suwenas model type is Skorgenes Sonic 335 and manufacturing year is 2008.
Why this boat? Our aim is to cruise all around the Baltic Sea. Thus our requirements were to find a boat where are enough storage space, shower and toilet. To meet the sea worthiness for our cruising plans we thought CE approval category B creates the best possibilities of success. The number of accommodation places did not matter for us but the fly bridge was clearly plus feature. After test driving several manufactures boats we made a decision to choose the Skorgenes because it fulfilled our demands. We were also charmed by her driving features, layout, shape and it pleased us on a price and quality scale. It just felt ours the first time we boarded it.
Suwenas technical info:
Length:
10.30 m
Beam:
3.38 m
Draught:
0.9 m
Empty weight:
6000 kg
Hull material:
fibreclass
Engine:
Volvo Penta D6, 370 hp
Propulsion:
shaft
Top speed:
26 knots
Cruise speed:
17-22 knots
Range:
approx. 200 nm
CE approval:
category B
Fuel:
680 l
Water:
300 l (270 l tank + 30 l heated water tank)
Black water:
100 l
Cabins:
2 pcs
Accomodation:
4 persons