The yacht manufacturing is a multidimensional project where many craftsmanships disciplines are integrated. Usually nobody thinks about this because the boat is seen as the complete yacht. Now we have followed the complete boat construction we really can appreciate how different things are made in parallel and integrated together according to a production plan.
Many people only think about technical features when comparing the boats. However a livability and comfort are both important as well. Already in our first boat we did some real cruising trips lasting between 8 to 9 weeks in every season. Our target for a second boat is to build a yacht where we can live aboard for longer periods.
Many brands offer for a customer to choose salon and dinette fabrics and colors together with the color world of carpets and curtains too. Nauticat boatyard has its own sewing shop for making upholsteries, mattresses, curtains and carpets. We had a multitude of selections about interior elements like for example we were able to select the shape of salon couch back rest and we selected the design with a good support in lumbar region.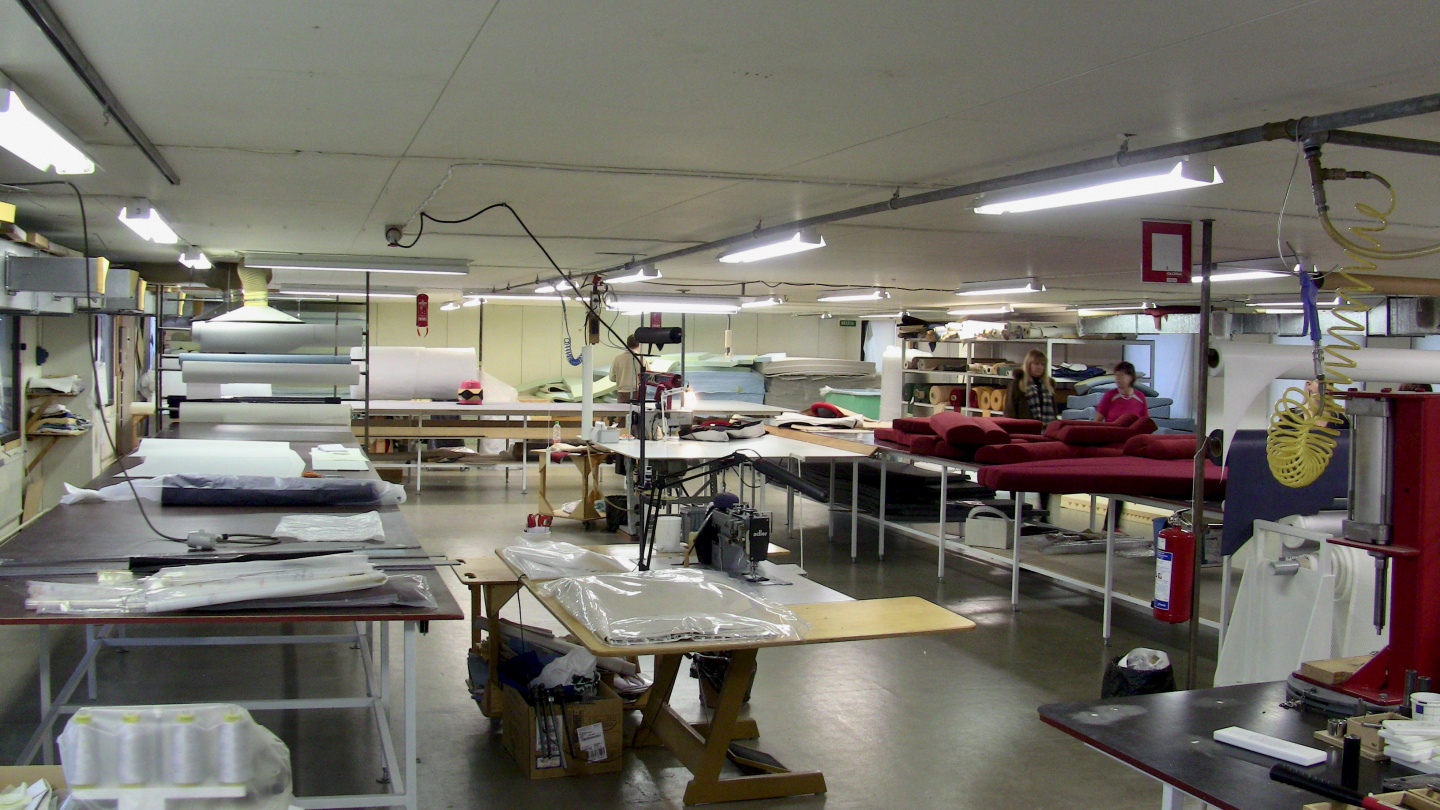 We are big fans of the black color and our Skorgenes Suwena had a black interior upholstery. For Nauticat Suwena we however thought that black might not be the best option. Our target is to travel
in the future to more southern latitudes where the black color would make the interior gloomy looking during the evenings and very hot during the daytime sunshine. Nauticat uses a lot of teak wood in the interior so we selected warm red colors for the upholstery.
All other fabrics beside the curtains were easily found from the yard's selection. We looked around in many decoration shops to find blackout curtains that would fit Suwena. However all found options were always only one sided and we did not want to have the curtain outside in only plain white. Additional challenge was that the fabrics must be fire resistant. Of course the fire resistant treatment can be added separately for any fabric but it increases the price per meter a lot. Tuula listened to our wishes and searched more alternatives for us, from where we found our curtains. Suwena has many windows so sewers will have a plenty of work to make all according to the measurements.
The yard also has several mattress choices that we were able to test in sewing shop. Suwena's forecabin V-shaped bunk will have a removable piece to make it a double bed. Also dinette's table can be lowered to make an additional bunk. In addition to aft cabin bed the second storm bunk will be in dinette bed. Dinette'ss bed is in midships and we think it will be the best place to sleep in sea swell.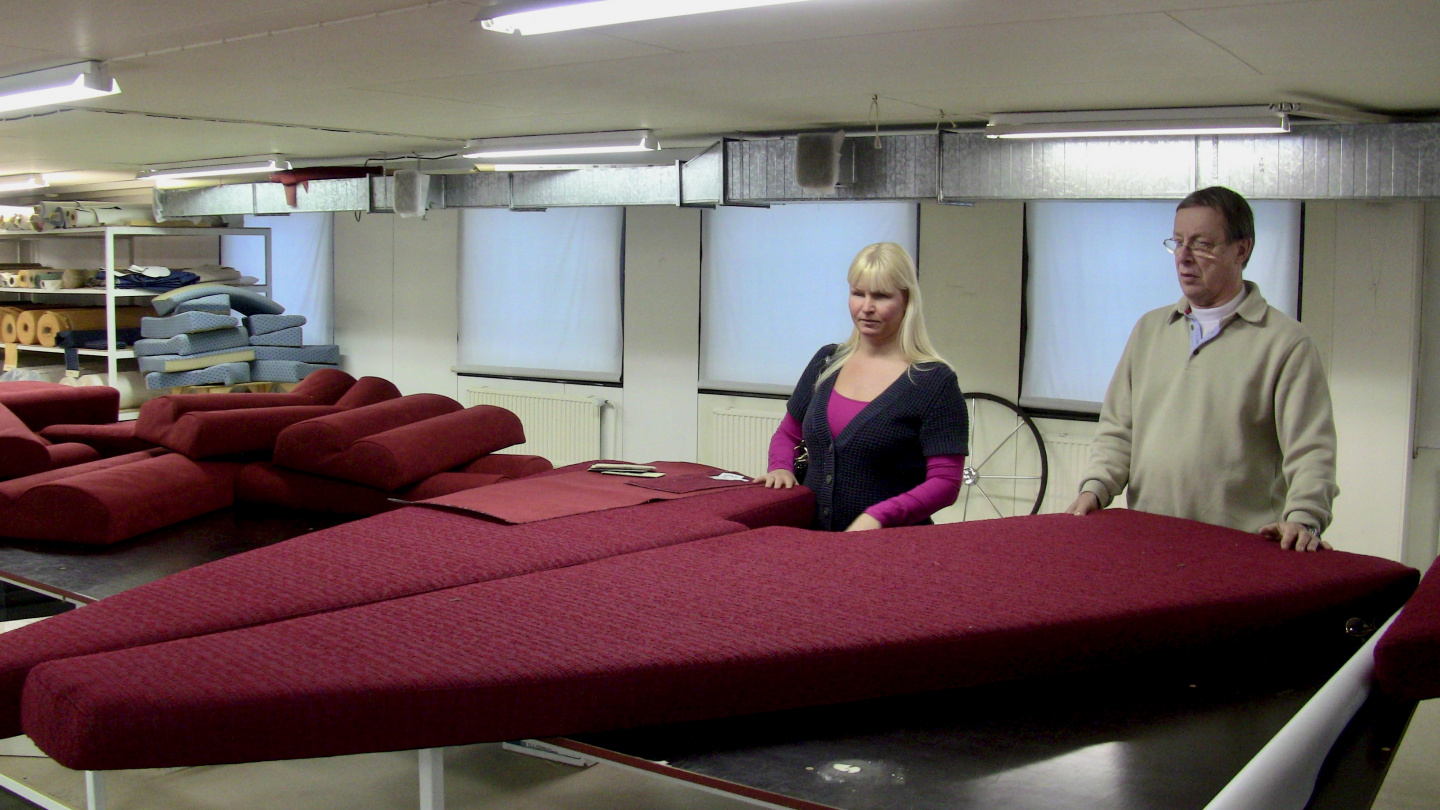 The quality and the comfort of our own bed is important for keeping our backs in good shape. We are planning to spend two continuous months aboard this season and more in the future. Therefore we are willing to invest a little more in the mattress and we chose the body conforming Familon Aeroflex mattress. Now we are waiting eagerly for new Suwena and next summer sailing experiences and beautiful dreams when water plays on Suwena's hull.
Choosing the boat interior