On Tuesday after the night sail we went to sleep and it felt like somebody just turned off the lights. After sleeping and refreshing showers we were ready for the Visby adventure.
Tuesday evening was a leisurely time we spent with Iris and Rami. They have left to fulfil their dream and travel to Canary Islands with their own boat. The boys had a lot to talk about technical details both onboard the Sea Iris and Suwena as well.
It was our first opportunity to taste the famous Swedish pea soup (Soldatens Ärtsoppa) and it looks that we will go and get some meaty pea soup for our ship stores as well. And the waffles made by Iris were really delicious.
In the marina there was a real meeting of yachts from Oulu because there was also a yacht Nena on her way from Kroatia to Oulu. She is sailed by Sari and Jussi Kuivas. We all spent a nice evening and many sailing tips were exchanged.
The weather forecast promised a storm for Thursday so Iris and Rami decided to continue their voyage on Wednesday. They still have over 2500 nautical miles to go before mooring the yacht in Las Palmas. In farewell we gave them many hags wishes of good luck. Let the good winds and many angles travel with Iris, Rami and Sea Iris.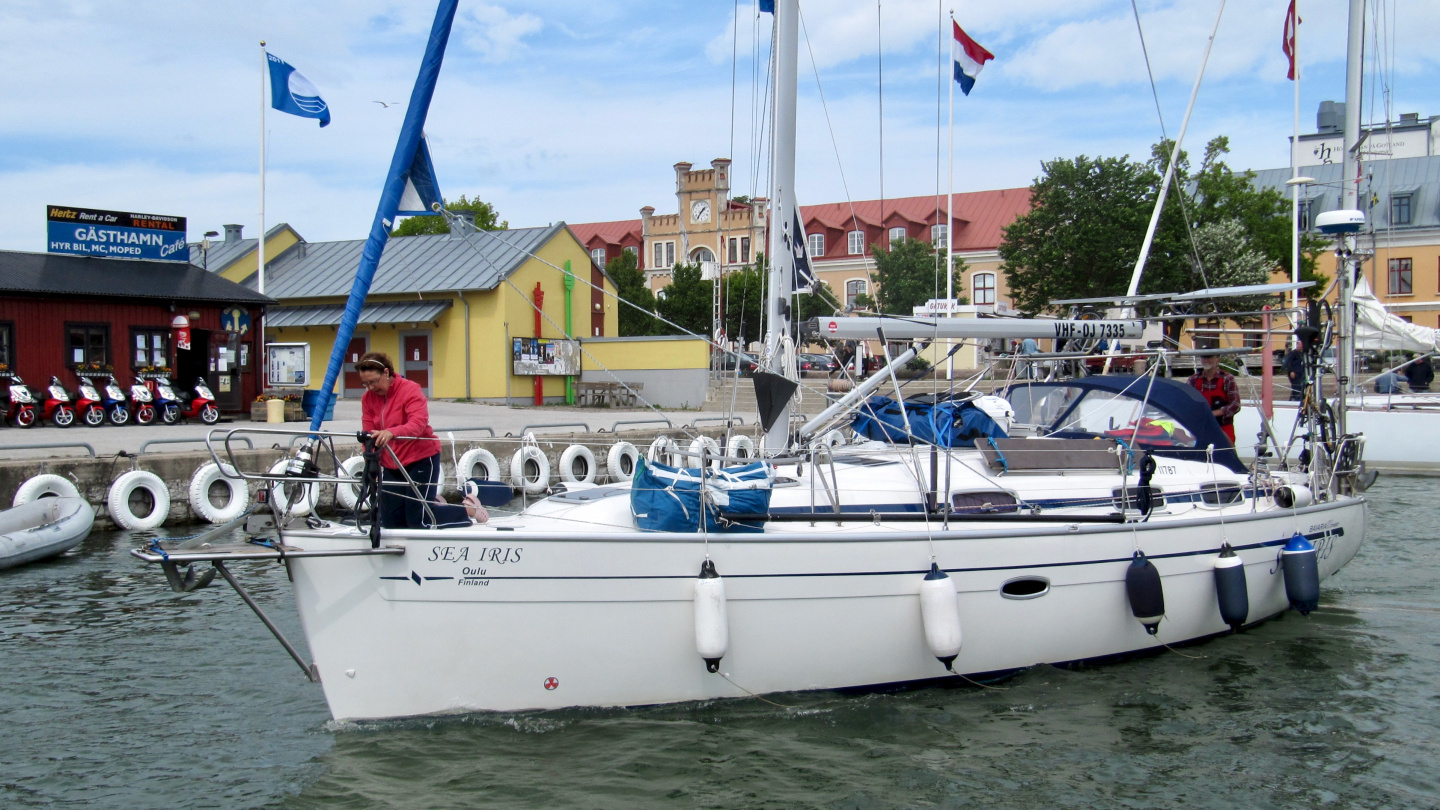 Then was time for us to explore the specialities of Visby and Gotland. Visby is famous for its roses and this is no wonder. Flowers and roses are growing everywhere decorating houses and alleys. Charming curvy stoned alleys with houses built during the Hanseatic League times wind through the old city. Our fitness was improving with every step as we climbed the steep hills up and down. There are also a plenty of coffee shops and restaurants, as Visby is the biggest tourist destination in Sweden. Every year over 800 000 tourists visit Visby. Despite of this people are polite and friendly towards the visitors and we enjoyed our time.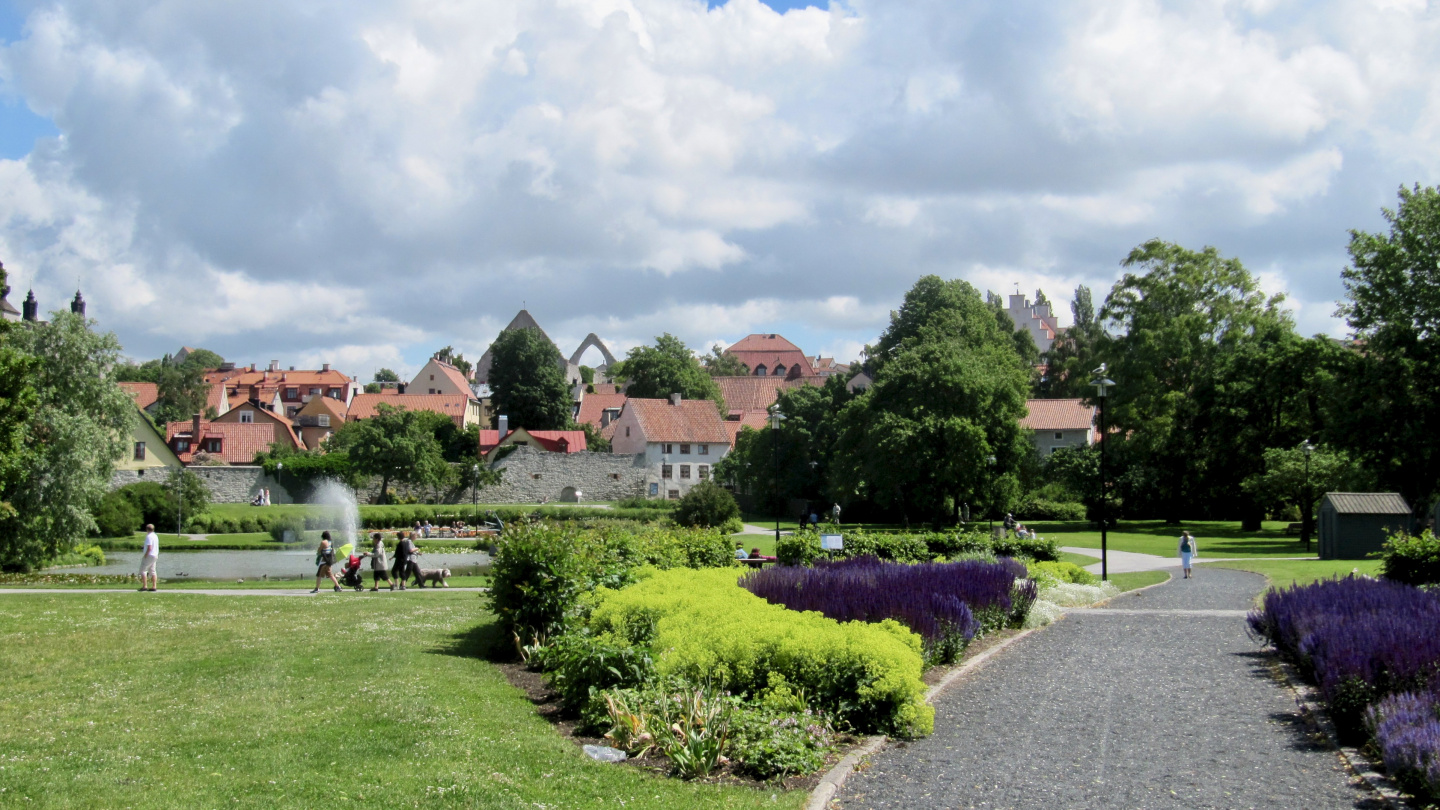 We had some plans for Thursday but again there was a change. A little before the 8am the wind started to whistle and we jumped quickly into clothes and run to the dock checking the Suwena's mooring. We added some lines and adjusted the springs. Concerned yachtsmen from every yacht started to pop up and adjust their lines. The harbour personnel run around and helped yachts as much as they could and told everybody about weather forecast. Visby harbour is open to only a narrow angle in south-west and this was the direction from where the storm was gathering strength. The forecast was that it should blew directly into the harbour creating tremendous swell.
The wind was blowing steadily over 21 m/s with additional gusts now and then. The boat was swinging like a madman. When we had time to make the morning porridge we needed to use the gimbals on a cooktop. It felt unbelievable that we swung in harbour like at sea.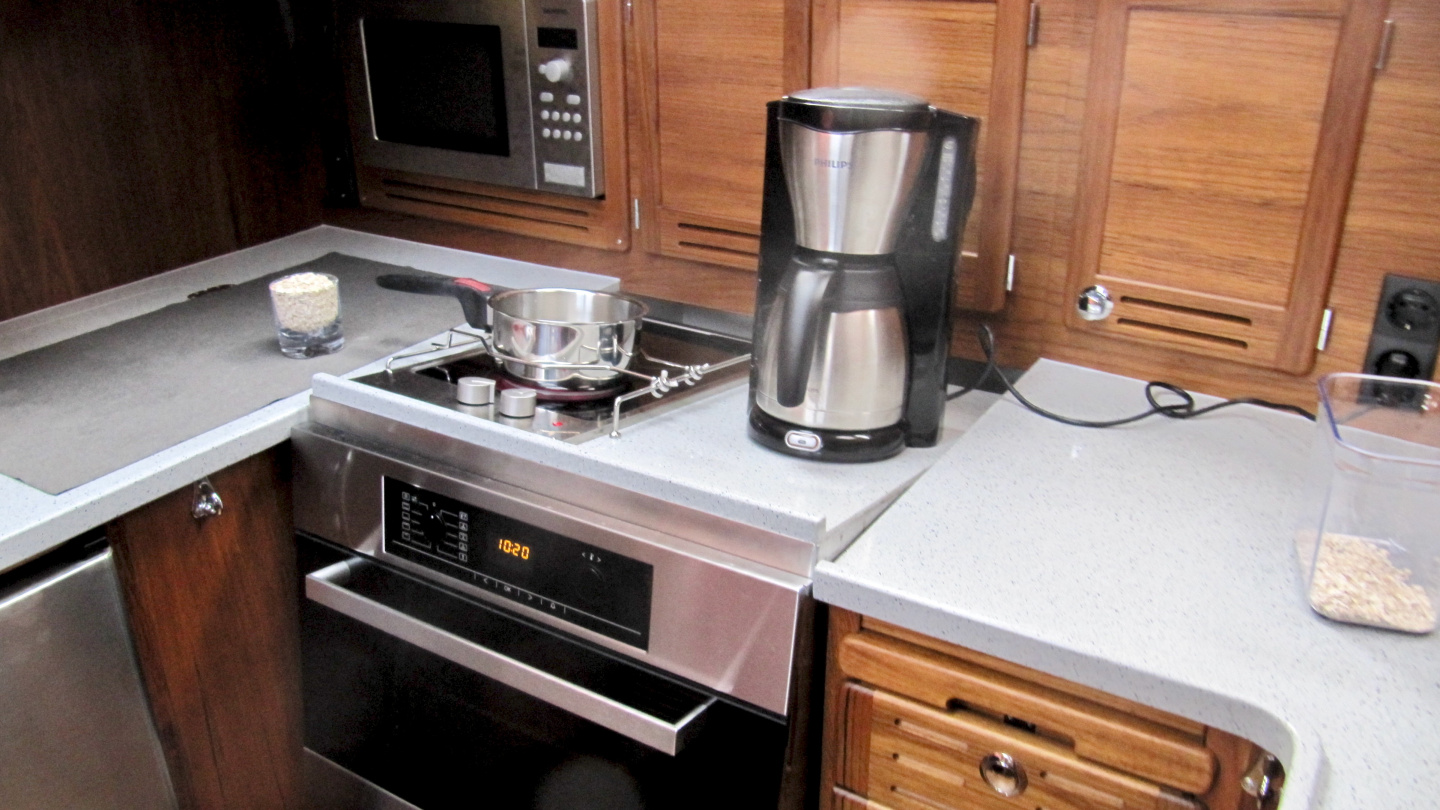 Suwena swung however nicely away from the dock and pairs of lines buffered the swings one at a time. The same cannot be said about our neighbour. Last evening the skipper from a Dutch boat came to laugh at us when we added lines with snubbers preparing for coming storm. In the morning he had no more laugh. They added lines like everybody else but they pulled them so tight that the fenders were squeezed between the dock and 12 ton yacht. It was in no time that the dock started to broke down and they had to move to another pier. The harbour personnel was here quickly marking the broken part for others to notice.
We were also terrified and felt sorry for an Estonian steel yacht that banged against the outer quay. Their boat took substantial damage. Two tugs tried to help them. The first one was too small to move them to more protected ship quay. Another bigger boat was able to move them to wait for repairs.
In the afternoon the wind shifted to west and slowly the swell in harbour calmed down. It felt that we have done a complete workday by taking care of Suwena, protecting her from damage.
In the afternoon we also become busy to do grocery shopping for Midsummer. As we rushed with rucksacks and cool bags to the food store we saw something spectacular. A line of over 50 meters long queued to Systembolaget (Swedish alcohol monopoly store) to buy the Midsummer party drinks. There was also a two security guards keeping people in order. It is a needless talk that the Finnish are big alcohol users. It looks that our neighbours can do the same.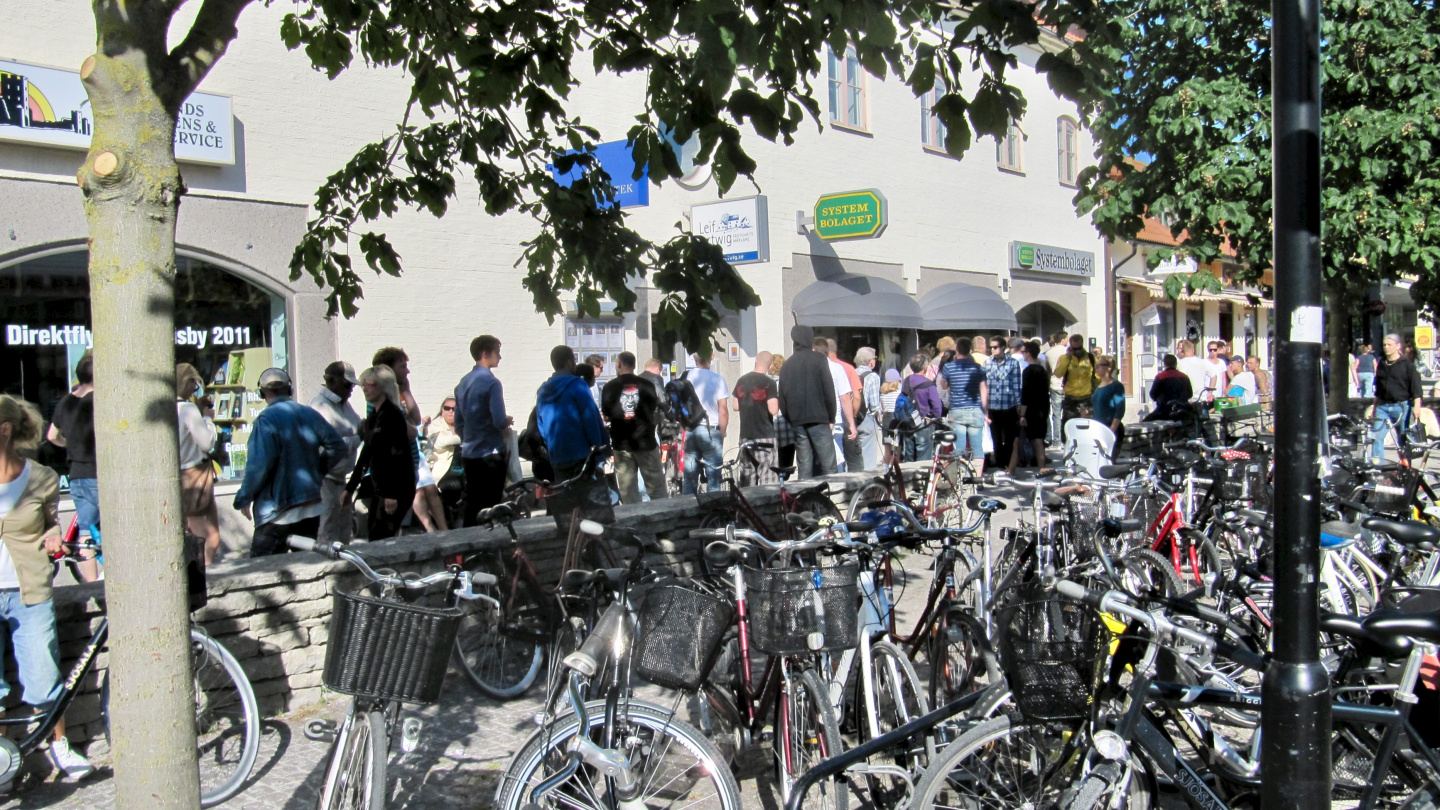 On Thursday evening Suwena with crew went to sleep without any swell and waiting for Midsummer in Visby.
Open to Southwestern 21.6. – 23.6.