It was clear to both of us that we will spend the first night of the summer cruise in an anchorage. After all, Ría de Arousa is full of small bays which are just perfect for anchoring out. When Andrus was earlier visiting the harbor office, the yard's owner Nito gave some good tips for anchoring out nearby. We have noticed many times that local sailors give invaluable tips.
Both the recommended bays are located on the different sides of the same cape. We chose the western bay just in front of the kilometer-long beach of Carragueiros because it's better sheltered from the Galician northern wind, Nortada that always rises in the afternoon.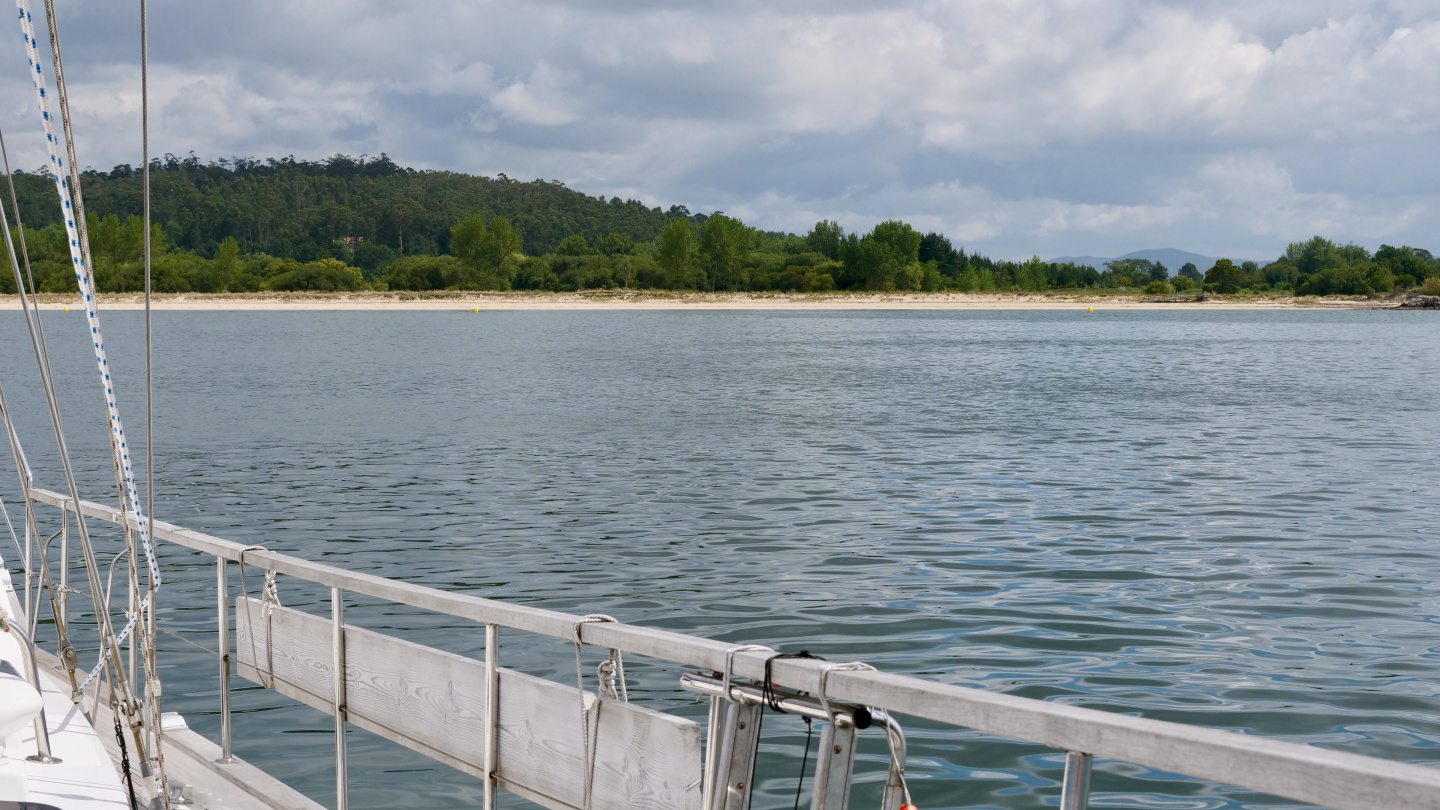 After only a two-mile sailing across the ría we lowered the anchor into crystal clear water and it immediately dug into the sandy bottom. Our departure from Xufre was delayed well into the late afternoon and the plan to put the dinghy down and to visit the beach was quickly abandoned. Instead, we enjoyed the tranquility of the anchorage being the only boat there. Also onshore, there was no development nearby and thus we were just sitting quietly in the cockpit with our minds relaxing. As the evening slowly arrived, we still hesitated to go inside the boat. We just loved and enjoyed being onboard Suwena and it felt so good that she is on the way again.
Only peace disturbance were the small motorboats with outboards passing us every now and then on full plane. The surrounding scenery and these fast fishing boats looked exactly like in the Netflix series Fariña or Cocaine Coast and feeling was definitely authentic. Previous winter we spotted several locations from Fariña where we have also been with Suwena as the series were filmed on the coast of Galicia.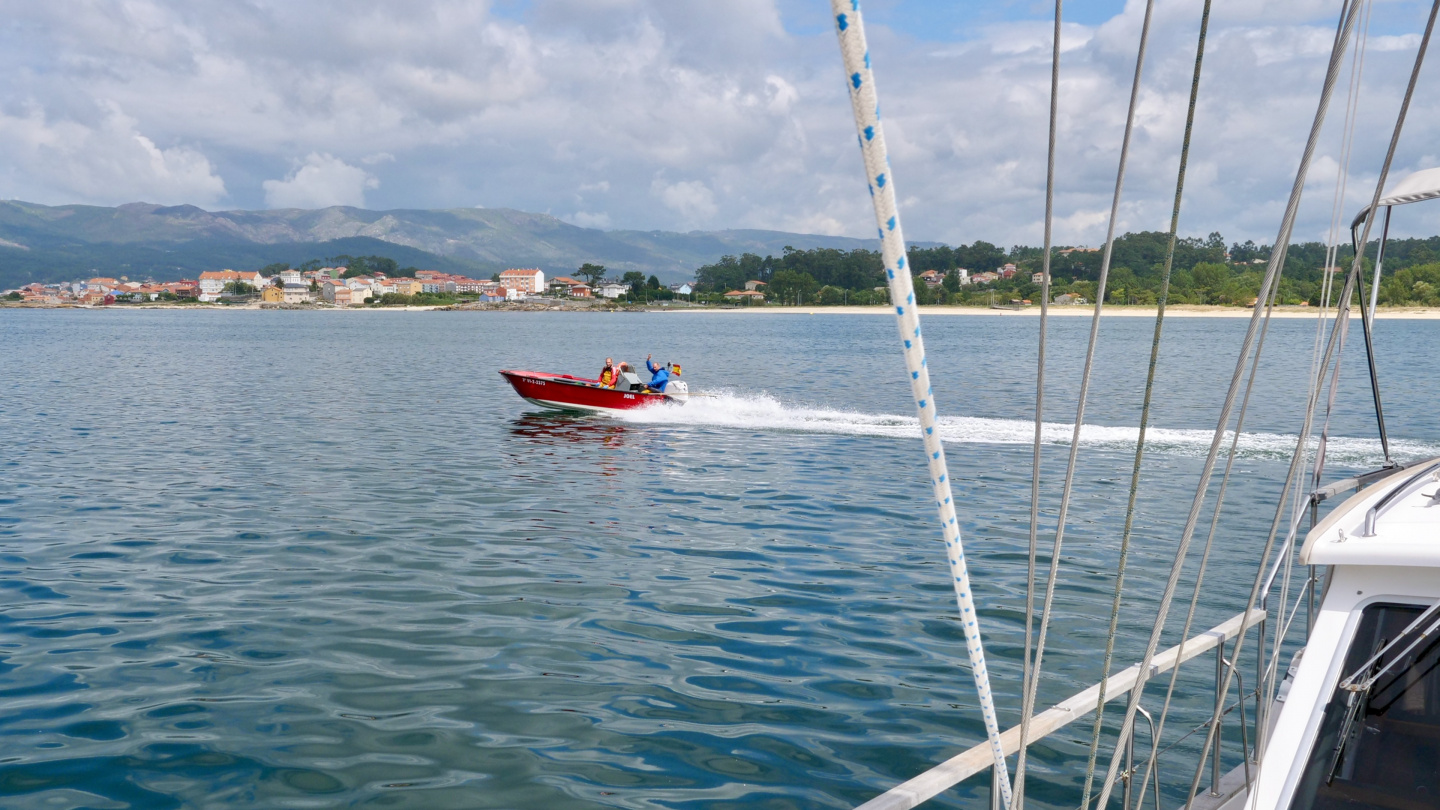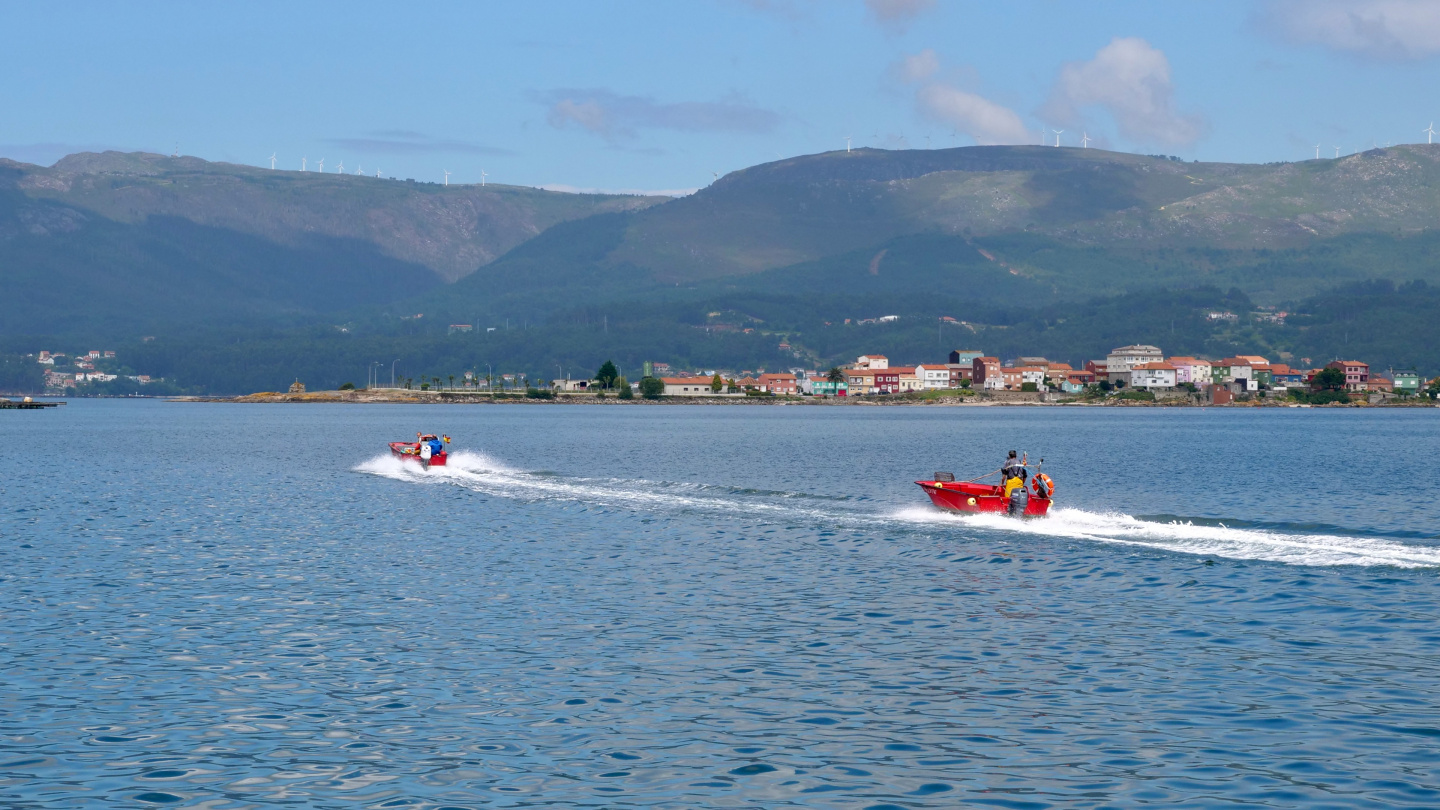 Our plan forward is to still visit a few places here in Spain in Galician rías before heading into new sailing destination, Portugal.
Praia de Carragueiros 11.6. – 12.6.