On Sunday, after finishing the cleaning of Suwena in the pontoon of the Caramiñal she was ready for sea and summer cruise. Ahoy, amazing anchorages and beautiful beaches, here we come.
The lines off, and the ninth summer of Nauticat 441 had started. After passing the breakwater we immediately hoisted the sails. We were in no hurry to the island of Arousa that was just on an opposite side of the ría de Arousa. The summer sunshine was most beautiful and flat sea when we were Sunday sailing in gentle breeze just for our own pleasure. We were tackin and jibing for getting a feel of her after the long winter. Like once our non-sailor friend asked us after following our route in MarineTraffic web site, "Did you have some kind of a problem because you were zigzagging all over the bay?" Now he would have really seen big zigs and even bigger zags before we folded the sails just in front of Xufre and made her fast to the raft of other boats.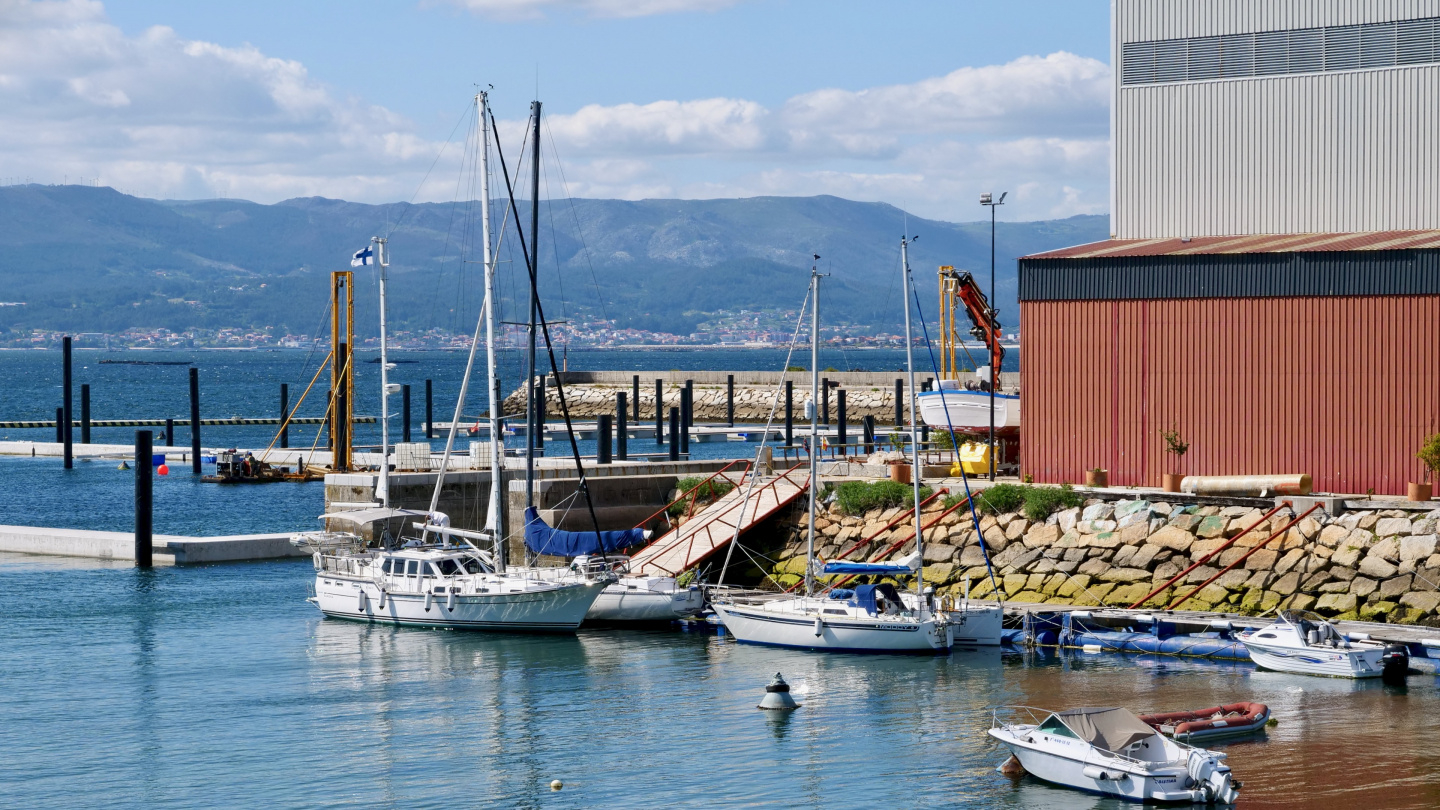 We returned to the wintering boatyard of Suwena for finalizing the maintenance tasks ordered earlier from them. In Xufre the time passed quickly with various onboard chores same way as last year. However, before continuing we wanted to make an exploration trip around the island.
The nice thing in the boatyard of Xufre is that they have a car that customers can borrow free of charge for going around the island or visiting supermarkets. Thus, we got the car and drove to the southern end of the island.
There is an amazing natural reserve area of Carreíron at the south end of the island. The footpath were meandering around the whole area and each time when we turned towards the shore, we found a new beach. In total there were over ten beaches. And with pine trees it was like walking in pine tree forest in Finland but definitely with more beaches 🙂 This is just a perfect place for quiet sunbathing in own privacy. Especially when you pick a beach that is sheltered from rhw daily north wind Nortada it is like a paradise.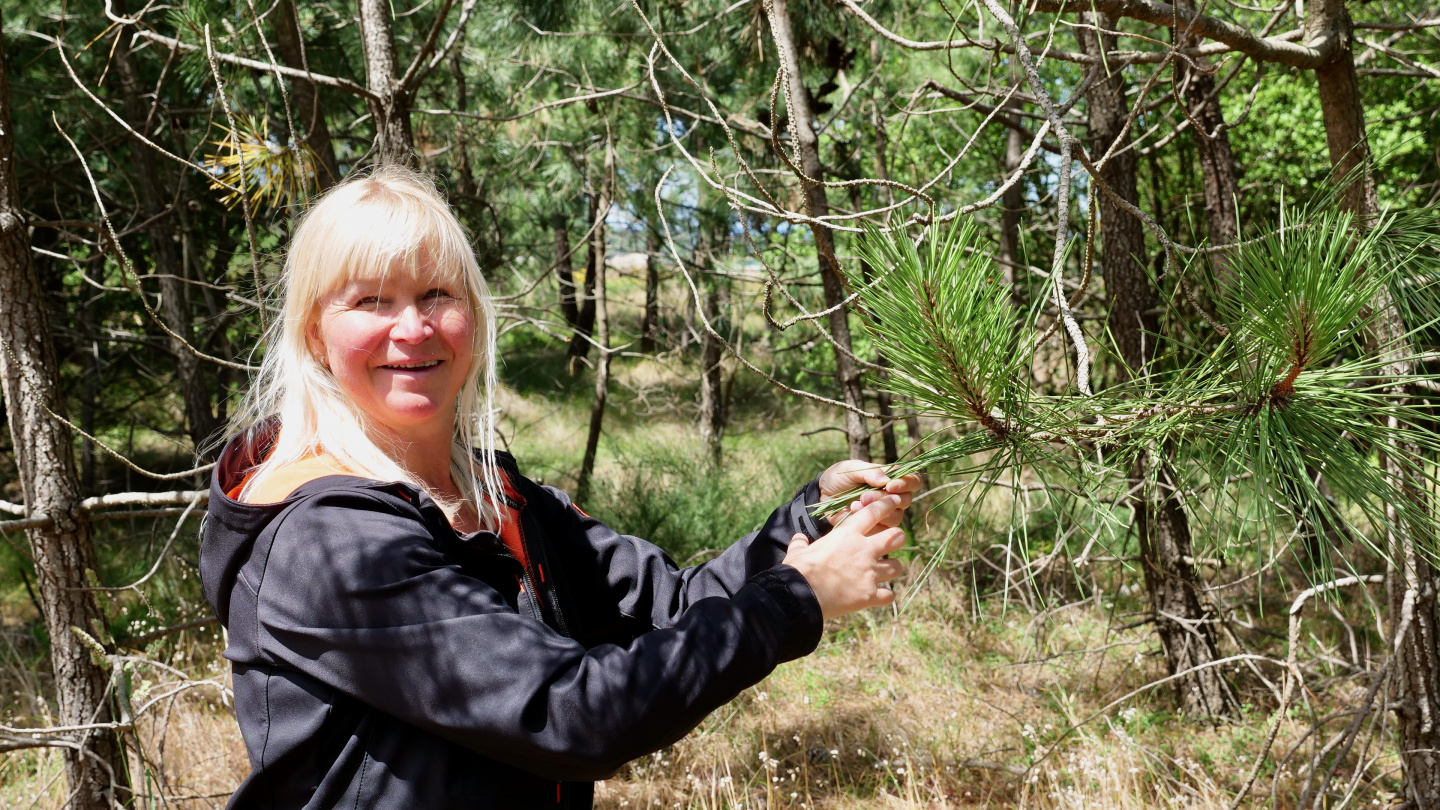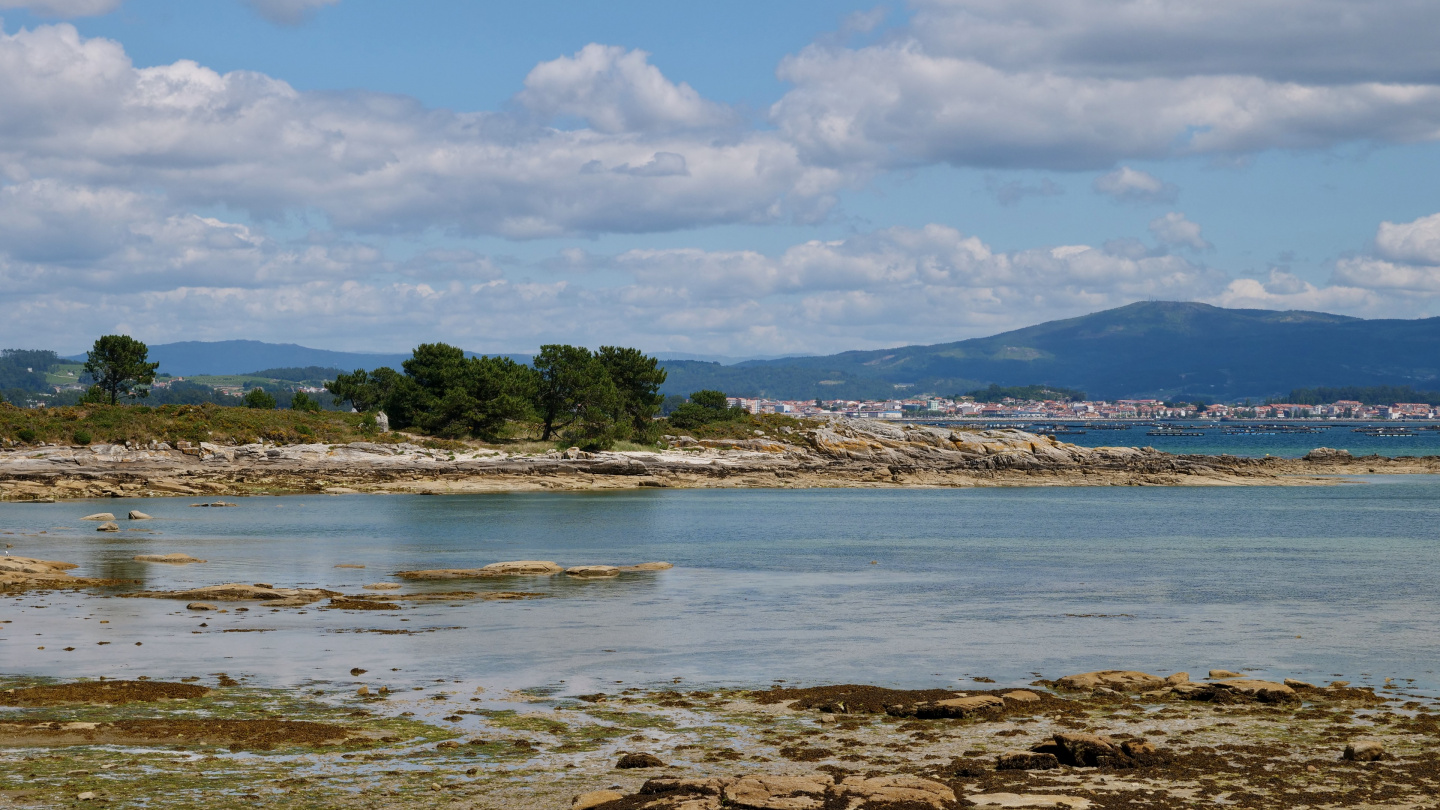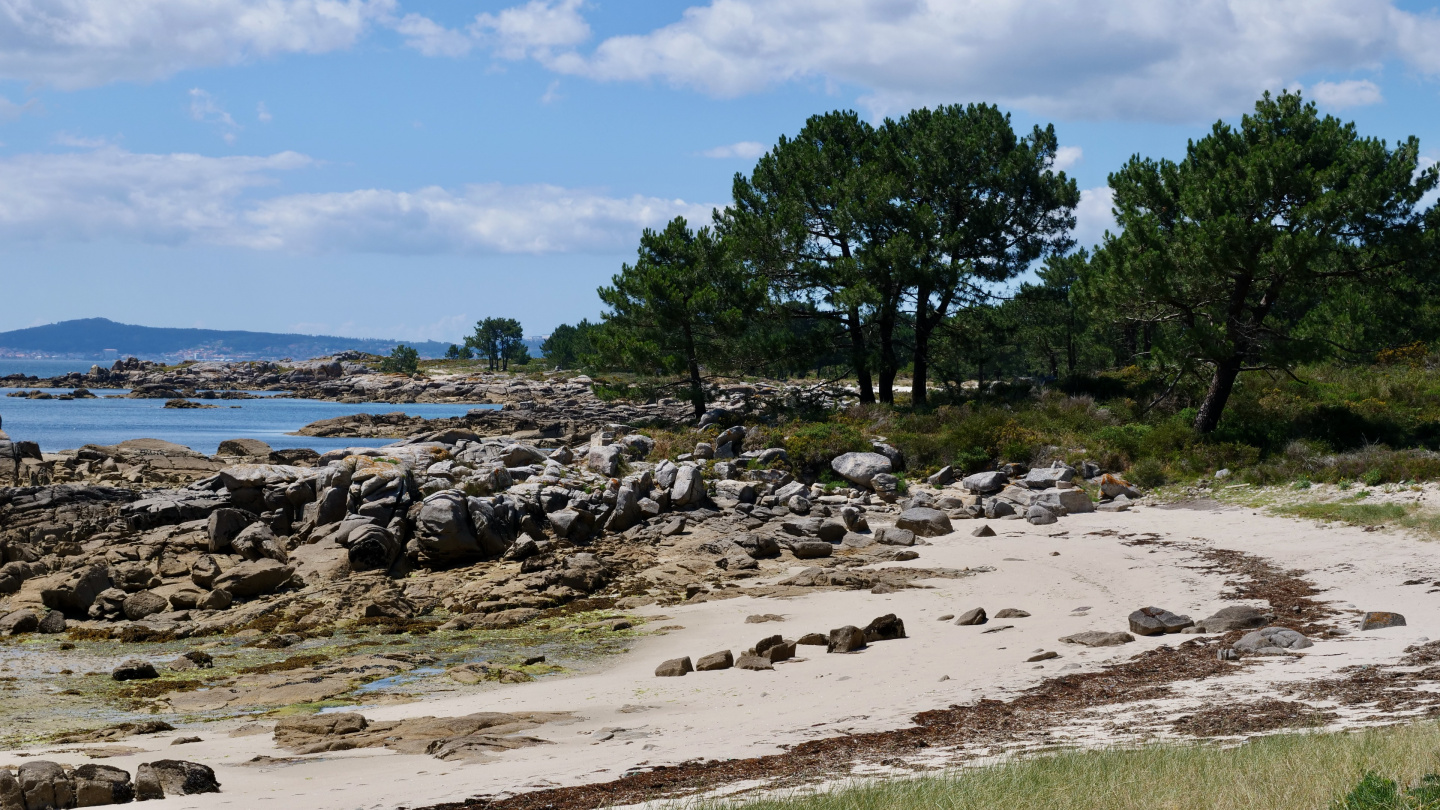 There was still some afternoon Sun left and we had still time to visit the lighthouse of Punta Cabalo on the northern coast of Arousa. The Faro de Punta Cabalo was built in 1852. It was built on natural coastal cliff and nowadays hosts a restaurant. We also had some refreshing drinks in the lighthouse and had a rest on the cliffs watching the beauty of the ría. This place for sure would be an amazing place to watch the sunset and have some sundowners. For us however it was time to get some last-minute groceries and return the car.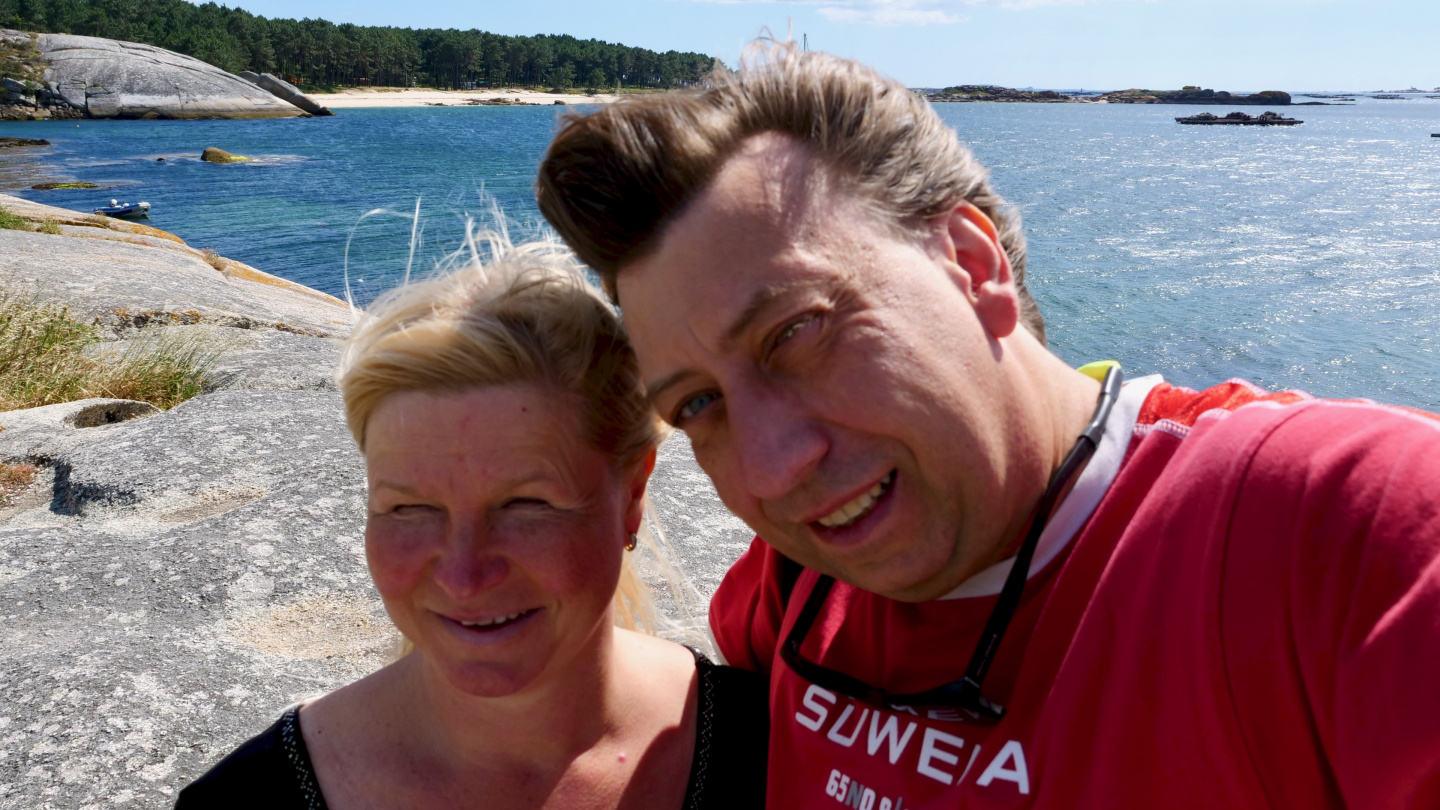 On Tuesday when we were preparing to cast off the lines, we were greeted by the owner of the boatyard Nito. He had spotted our preparations and ran to wish fair winds to our voyage. As a goodwill for our cruise he gifted us a bottle of his favorite Galician Albariño white wine which was produced here in Rias Baixas area. He untied our last line and after a lot of waving we were finally on a way again.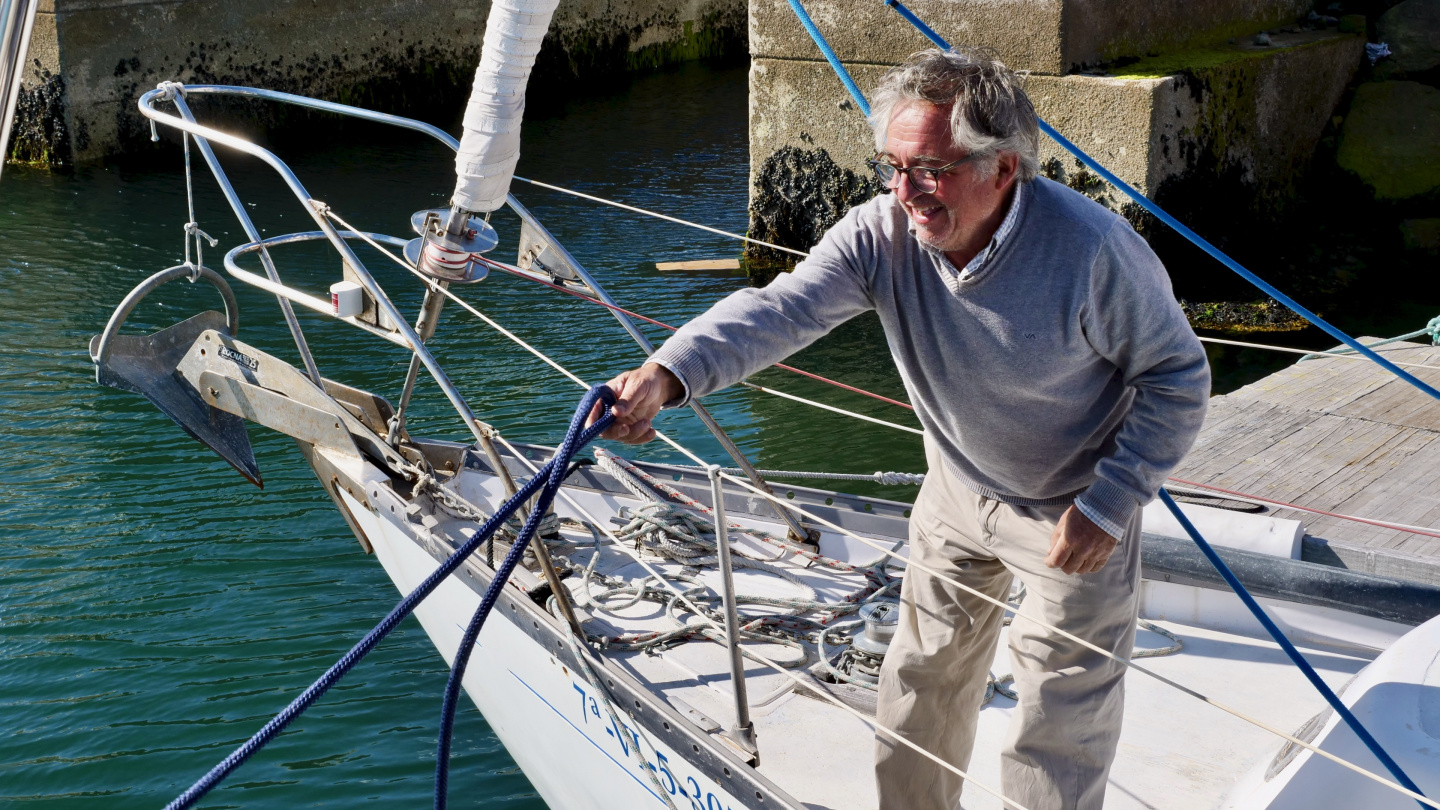 Xufre part 2, 9.6. – 11.6.